Can anyone make money by setting up self-dispensing automated retail machines?
Definitely!
From chocolate bars to soda cans to discount coupons to even gourmet delights like pizzas, caviar, and escargot, vending machines sell products you can't even think of. It's a $42 billion industry and a very profitable venture for entrepreneurs who're looking for a simple yet profitable startup idea.
For those who don't have a clear idea of what exactly a vending machine is: It is an automated retail machine which dispenses products when a certain amount of money is inserted into it. These machines are found almost everywhere from offices to railway stations to manufacturing units. There are around 4.6 million vending machines in the United States right now which makes about $300 in profit every month for the company running it.
History Of Vending Machines
The first vending machines were set up in 215 BC in Greece which accepted coins in exchange for holy water. However, the first modern day vending machine for public use was set up in 1880 in London which sold postcards. The idea was brought to New York in 1888 by the Thomas Adams Gum Company which used them to sell gums at subway platforms. There was no turning back since then.
Why Should You Start A Vending Machine Business?
The National Automatic Merchandising Association (NAMA) reports that 18 percent of vending-machine operators make between $1 million and $5 million a year. But there also are many other reasons to start a vending machine business. These include:
Less Investment
The investment involved in setting up a vending machine business is relatively low as compared to setting up a full-fledged startup. This business doesn't require you to rent or lease office space, hire many employees, or buy other machinery. You only need a vending machine, few licenses and contracts, a small warehouse/garage and a vehicle to run the business.
Less Involvement
The vending machine business is one of the businesses which requires the least involvement from your side. You just set up the machine and visit it once in two-to-three days to refill it or to service it.
Scalable
Less involvement and investment makes this business more scalable. You can start with few machines and expand it if you see profits. You can also create your own brand to scale it and make profits.
Cash-Based Transactions
This business sees the least amount of bills receivables and bad debts as three out of every four vending machine transactions are based on cash.
Types of Vending Machine Businesses
The vending machine business model can be categorized into three types depending upon the sourcing of the machinery.
Franchise
A  franchise is a licence granted by a party which owns the brand to an individual or a corporation to have access to their business proprietary knowledge, process, trademarks, and to sell products or provide services under their name within a territory or a region.
Buying a franchise has its own perks. You get to work with a brand with established demand. However, buying a franchise adds up to the investment and expenses as the franchisor charges license and royalty fees and you may be restricted to source products from the channels predetermined by the franchisor.
Purchasing An Existing Business
Purchasing an existing business is a great option if you're looking for a business with an existing demand. Even though purchasing an existing vending machine business have benefits like instant cash inflow, one should always make sure why the other party is willing to sell the vending machine business.
Starting From Scratch
Starting a vending machine business from scratch is a good option for entrepreneurs looking to build their own brand. It involves the flexibility to make your own decisions, choose the most suitable vending machine, and sign the contracts which benefit you the most.
How To Start A Vending Machine Business?
Starting a vending machine business requires as much of the entrepreneurial skills and motivation as other businesses. It requires a proper research and a business model to succeed in the long run. Here are the steps you need to follow to start a vending machine business.
Find The Right Products
Vending machines can sell anything from gumballs to gold. Research, evaluate, and validate your product choice before moving ahead to the next steps. Use the consumer data to validate your assumptions of the consumer buying patterns in the area you want to tap into.
Choose From The Three Business Types
Once the product is decided, you can choose from the three vending machine business types:
Franchise
New Business From Scratch
Existing Business
Make your decision based on
the demand you're expecting,
how do you want to source your products,
others' interference in your business,
profit sharing, etc.
Get A Machine
You can either buy, rent, or lease a new or a used vending machine to conduct your business operations. It all depends on the type of vending machine business you choose.
Vending machines come in different sizes and types. These include:
Amusement Games Vending Machines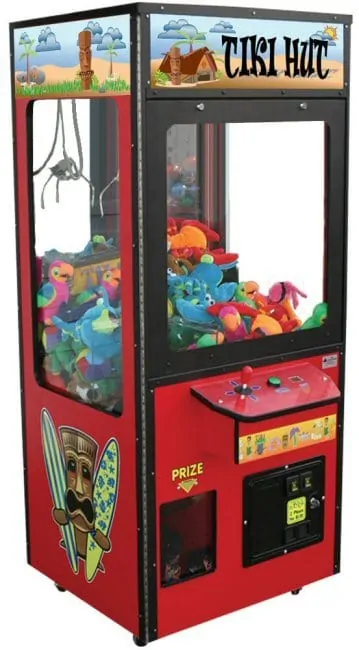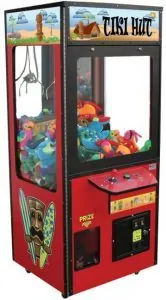 These vending machines are common in shopping malls, gaming arenas, and restaurants. These include:
Arcade Novelties,
Jukebox,
Pinball, etc.
Food Vending Machines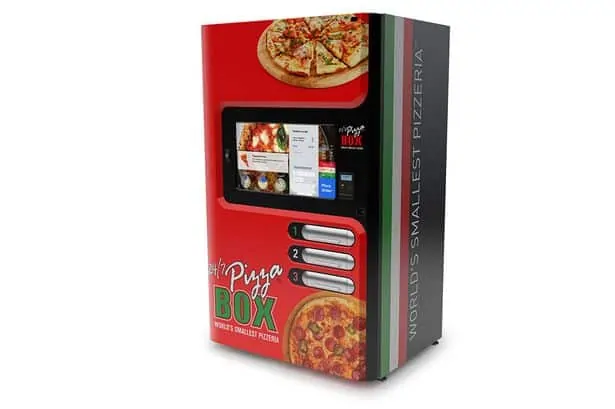 These are specifically designed to sell specific food items. These include:
Hot/Frozen/Refrigerated food items
Hot/Cold Beverages, etc.
Bulk Vending Machines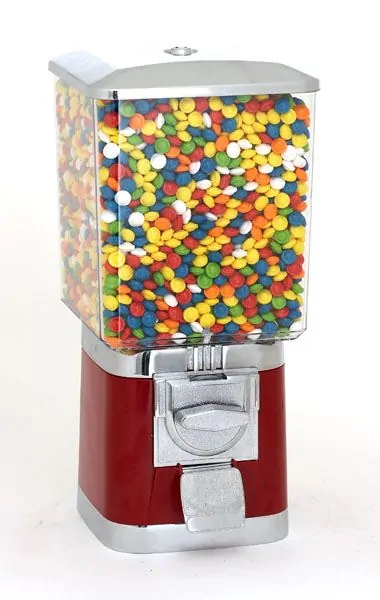 These are small machines which dispense small quantities of bulk products like gumballs, M&M's, etc.
Mechanical Machines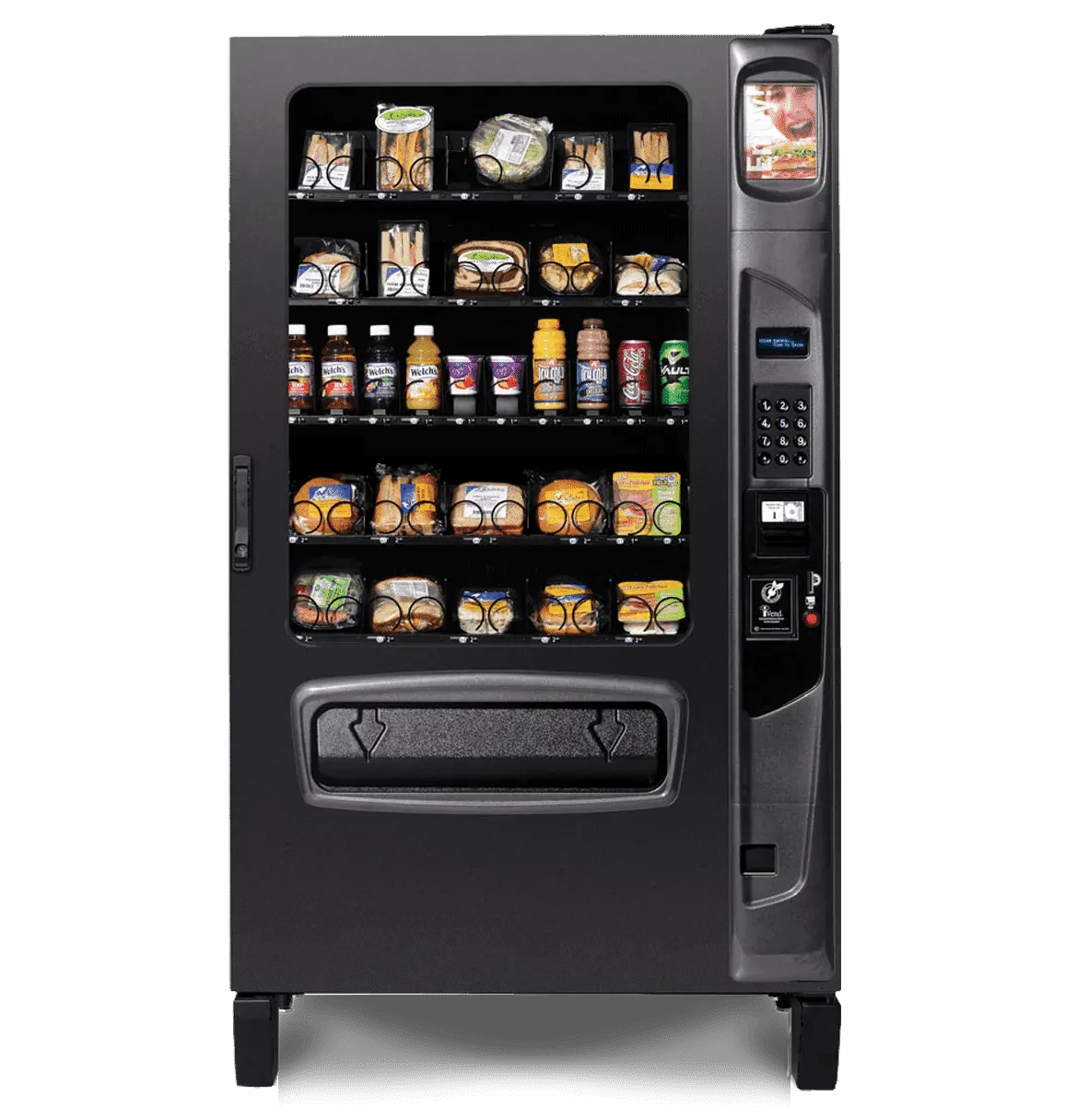 These are bigger machines which dispense multiple products. Mechanical vending machines are an inexpensive alternative to an electronic full service vending machines.
Electronic Machines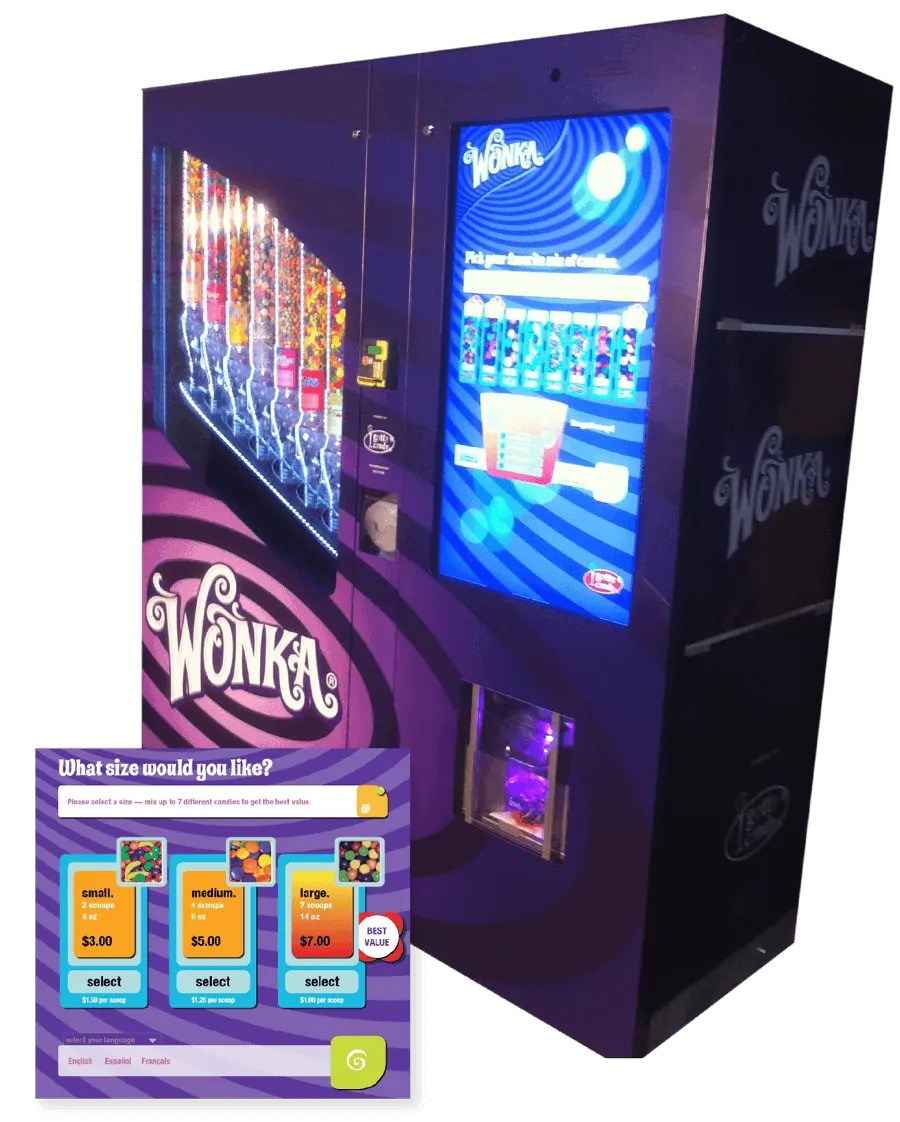 These are modern machines which use the latest technology like modern touch screens to dispense multiple (even customized) products and can even accept debit and credit cards as payments.
Find The Right location(s)
Location is the key to better profits in a vending machine business. Select the location which you think has the most footfall of your target audience.
While some products don't depend on locations, many are location dependent. For example:
Snacks and beverage vending machines do well in most of the locations
Hot beverage vending machines work well in locations like offices, universities, schools, etc.
Candy and toy vending machines are suitable for areas which see frequent family visits.
Hot food vending machines suits best to business environments, schools, and universities.
Vending machines are self-operated machines and are most affected by theft and vandalism. Make sure to look for well-patrolled locations with security cameras installed while scouting for locations.
Sign A Contract
You need to get into a contract with the authorities or the location owners for placing your vending machine on their premises and using their electricity. The contract involves the charges and time period for placing the vending machine. The charges are usually in the form of a percentage of your gross sales which is usually between 10 to 20 percent. Other terms and conditions of the contract include exclusivity, termination clauses, etc.
This contract starts your vending machine business journey.
Go On, Tell Us What You Think!
Did we miss something?  Come on! Tell us what you think about our article on How to Start a Vending Machine Business in the comments section.
A startup consultant, digital marketer, traveller, and philomath. Aashish has worked with over 20 startups and successfully helped them ideate, raise money, and succeed. When not working, he can be found hiking, camping, and stargazing.