The drone industry is expected to be valued at about $47 billion by 2025. This is no surprise because UAV technology has come a long way in the past few years. Today, drones are even integrated with the AI technology making most of their operations autonomous. These developments have opened up many opportunities in the industry to make a living. Drones are no longer utilised just for fun. They have become a viable business opportunity.
However, just like any other business, you will face many difficulties while starting a business using your drone. There are a lot of questions to answer, a lot of fields to explore, and many factors to consider before you jump in.
So, we have prepared an extensive guide for you, explaining all you need to know, along with ten different ways you can earn a living using a drone.
Prerequisites Of Making Money From Drones
Starting a business using your drone can be challenging, especially if you are a beginner. There are a lot of paths to explore and choices to make. Moreover, it also requires some amount of investment from your side, including your time, money and hard work. To make the journey easier for you, we have prepared a list of all the prerequisites before starting a business using your drone.
Equipment
In order to make money with a drone, you first need a drone! There are many different drones available in the market and it can be a little overwhelming to choose among all the choices. The two most important factors you need to consider are your use case and budget. For example, if you want to click beautiful pictures and videos, you could go for the Mavic 2 Pro, but if you're going to get into surveying and mapping, you should buy the DJI Phantom 4 RTK.
Furthermore, drones are also available in five different categories including,
Nano drones that weigh less than or equal to 250 gm,
Microdrones which weigh greater than 250 grams and less than or equal to 2 kg,
Small drones which weigh greater than 2 kg and less than or equal to 25 kg,
Medium drones weigh greater than 25 kg and less than or equal to 150 kg, and
Large drones which weigh greater than 150 kg.
Training
After getting a drone, the next step is to learn how to operate it. Flying a drone is not as easy as it looks. Different industries require different skills, and there is a learning curve for these skills. So before stepping into any business, you need to make sure that you are ready and know all that there is to know about flying drones. You could take up an online course, enrol in a community college course or learn from a mentor and practise side by side to hone your skills.
License
To commercially fly a drone, you must get an authorised license. The procedure to obtain a drone license depends on where you live.
For example, in the US, the license must be authorised by the FAA (Federal Aviation Administration). The license is formally known as Part 107. To get a license, you will be required to give a test consisting of some questions about drone flight, safety and procedures and then get your drone registered with the FAA. However, there is no skill test to be given. So, you can simply take an online course or search the internet to prepare for your exam and get yourself a drone license.
In the UK, you need to get yourself registered with the UK Civil Aviation Authority. It doesn't matter whether you want to use your drone commercially or not; if it weighs between 250 grams and 20 kilograms, you need to register as an operator and get a flyer ID. To get your flyer ID, you must give a simple online test that will test your knowledge of the safety rules. It consists of 20 simple MCQs of which you must answer 16 correctly. Furthermore, the Flyer ID remains valid for three years.
In India, you do not need a license for operating nano and micro drones for non-commercial purposes. However, for drones bigger than that and for any commercial use whatsoever, you will need a license issued by the Directorate General of Civil Aviation (DGCA). The license is given based on a skill test report from an authorised training organisation. Most drone training programs can be completed in five to seven days. Furthermore, a remote pilot license, once issued, is valid for ten years and can be easily renewed after that.
Drone Insurance
Flying a drone can be risky at times, especially if you are a beginner. So, getting insurance at the beginning itself is a good idea. It will help you to protect yourself in case of any accidents.
How Can You Earn Money Using A Drone?
Now that you are all caught up on the prerequisites, here are some of the most popular ways to make money using your drone.
Aerial Photography And Footage
One of the most common and simple ways to earn money using your drone is to sell aerial pictures and videos. You can capture beautiful landscapes and naturally beautiful places and sell them online through e-commerce marketplaces like Etsy and eBay or build your own website. Also, you can click custom pictures and videos and sell them to your clients. Another way to earn some money through images and videos is to launch your own Youtube channel and showcase your skills to a large audience. You can also advertise these pictures and get commissioned projects.
Suitable Drones
You will need a drone with a powerful aerial photography and videography camera. One of the most suitable drones in this category is the Mavic 2 Pro. Although it is a bit expensive, it is the perfect UAV and will cover all your requirements as a photographer.
Earning Opportunities
There are plenty of earning opportunities in this arena. It all depends on your skills and how creative you can get. On average, a drone photographer makes around $50,000 a year.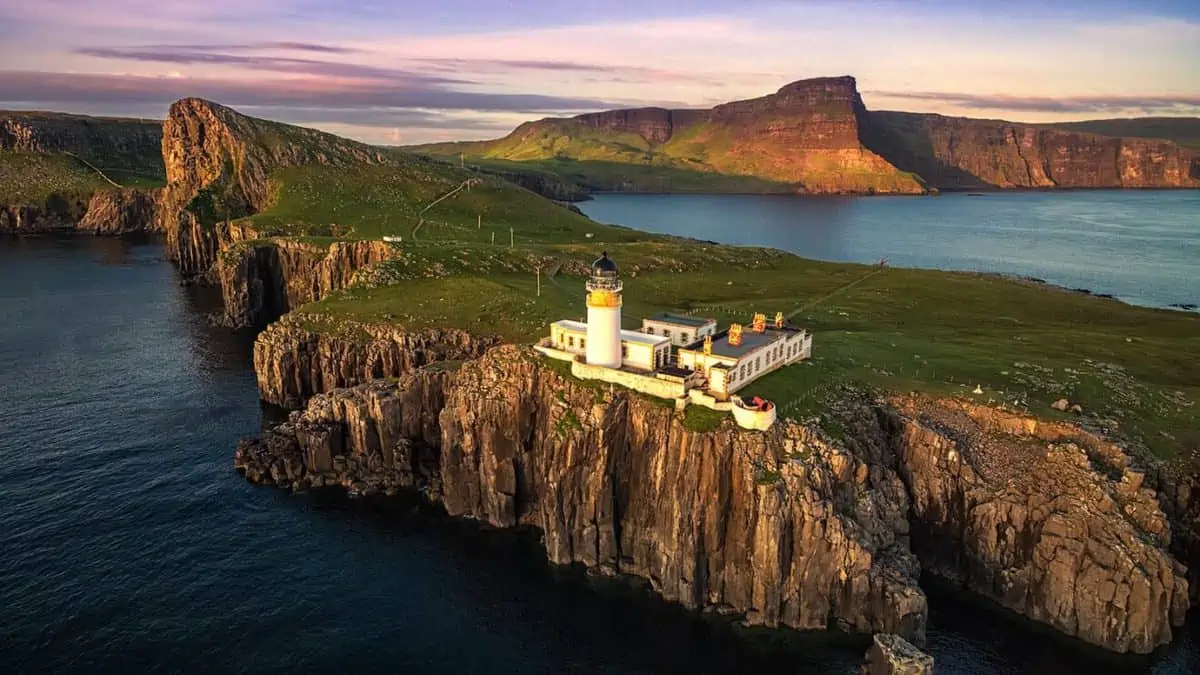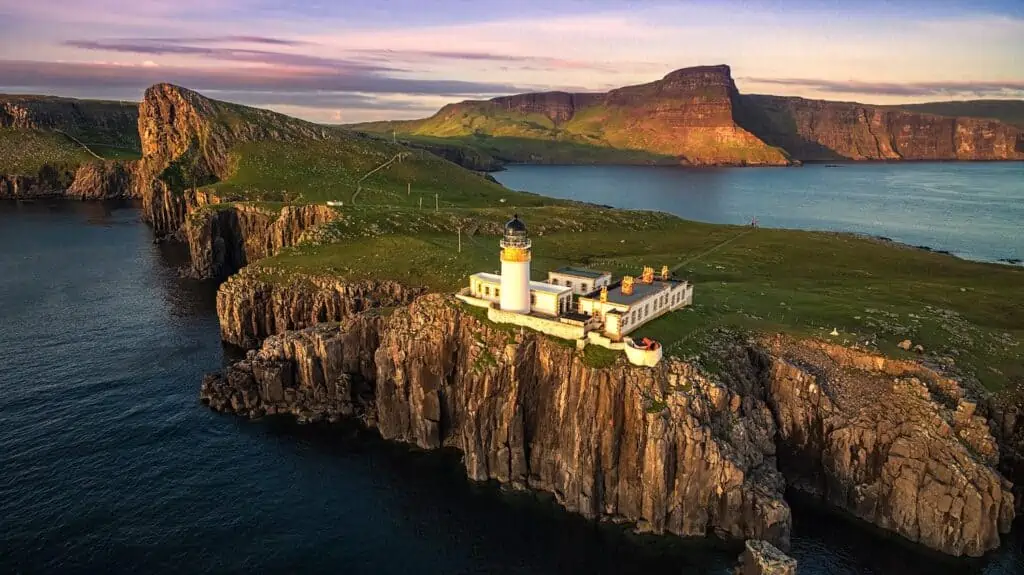 Event Photography And Videography
Another great way to make money by combining your photography skills with your love for drones is to become an event photographer. Events, especially weddings, provide a hot market with considerable opportunities to make good money. Event photography and videography are becoming more popular as drones help capture beautiful pictures and videos from an angle not possible from land.
However, to become successful in this field, you will need some video skills and creative editing. This is necessary because events and weddings demand more videos than traditional photography.
You can start building your portfolio by taking on some low budget projects and then market your way up into the industry.
Suitable Drones
You can use standard drones to capture pictures like the Mavic 2 Pro.
Earning Opportunities
On average, an event photographer makes between $23,000 to $41,000 a year. However, you can easily earn more than this by showcasing your skills as a drone photographer.
Advertise Commercial And Private Real Estate
Drone photographers are in high demand in the real estate industry. Attractive pictures and videos captured by drones from a certain angle are really effective in advertising real estate and may even raise their prices. Drones are also used to shoot footage and pictures of commercial real estate like hotels or resorts. Drones provide a great angle to capture the whole property and advertise everything the place offers.
Even though it is a competitive industry, you can build up your reputation and your portfolio by practising on beautiful properties present around you. After that, you can reach out to various real estate agencies, or you can directly meet with the owners of some luxurious properties and show them what you have to offer.
Suitable Drones
To make it big in the real estate industry, you need a durable drone with good camera quality. Some of the best drones perfect for this are DJI Phantom 4, DJI Phantom 3 Advanced and WALKERA QR X350 PRO. All of these drones are light, easy to use and comparatively cheaper.
Earning Opportunities
About 30% of the drones are sold to real estate agents and private house sellers. Thus, the job of a real estate photographer is very much in demand right now, which opens up many earning opportunities for drone owners. On average, a real estate photographer makes around $42,000 per year.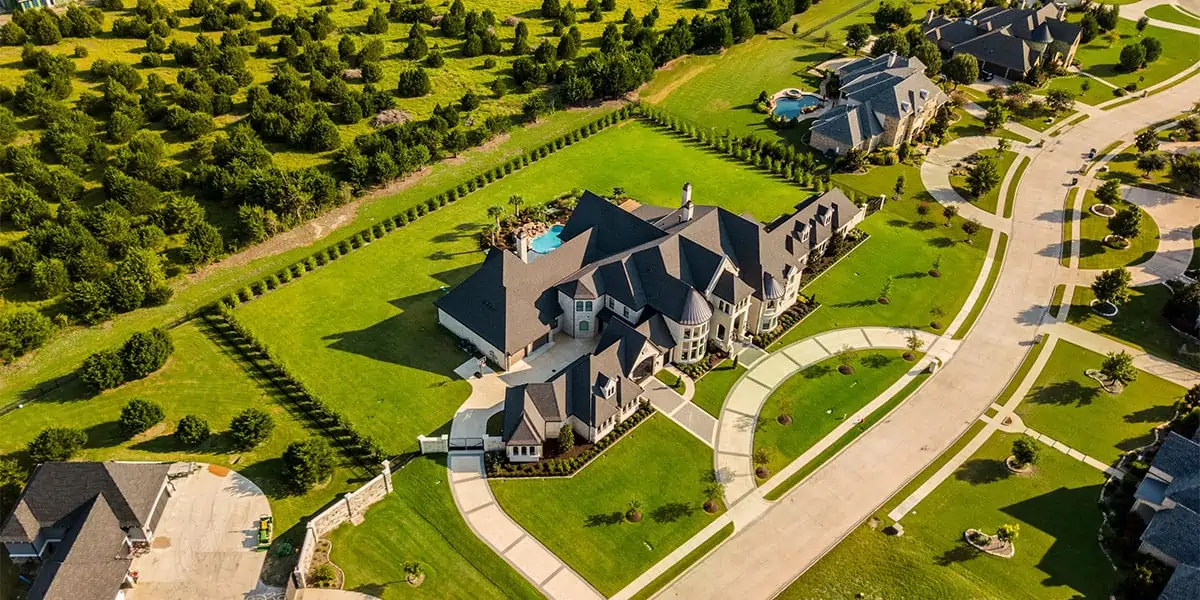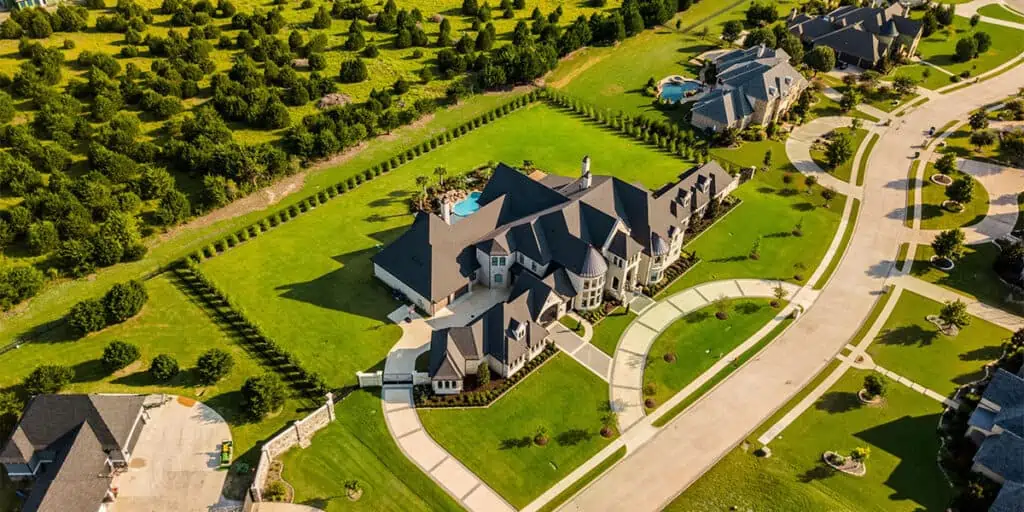 Stock Photos And Videos
You can create a passive income by signing up for stock photography accounts. Some websites like Adobe Stock, Alamy, Shutterstock or Getty offer a royalty program for photographers. They pay you every time someone downloads a picture uploaded by you. But you will have to prove your talent to get an account with these top websites.
If you are already working as an aerial photographer, you can easily submit stock images and videos by keeping aside some work from other projects. However, these websites will only provide you with a nominal earning. You can use this as a passive source of income, but it is difficult to make a living out of it.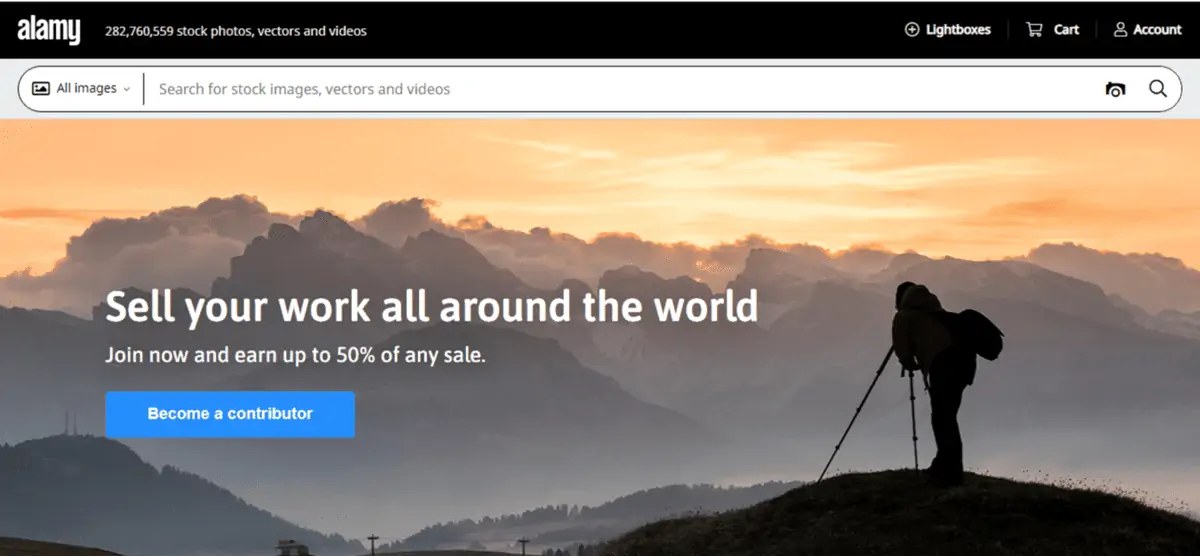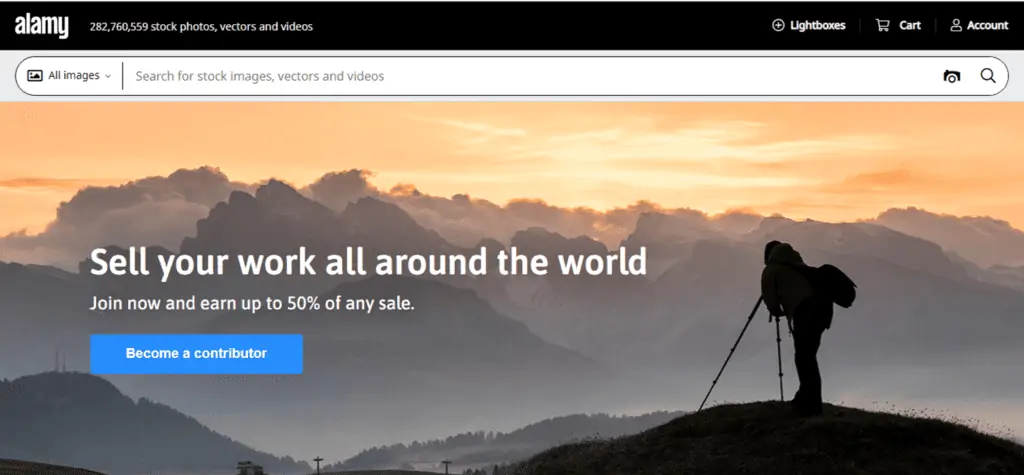 Aerial Surveying And Mapping
Drones are an excellent tool for surveying and mapping remote areas. This job entails flying your drone over a specified land area and collecting pictures of different portions of the land, which are then combined using various mapping software like QGIS 3, SimActive or Pix4D. This is an up-and-coming field to start your business and earn money using drones. Recently, drones have replaced helicopters in this field as they can be remotely controlled and have the perfect flying capabilities to capture all the intricacies of a specified land.
Aerial surveys are used in digital mapping, feature recognition, topography, archaeology, etc. Furthermore, the aerial images you capture while surveying can also be used to put together 3D models and reconstructions.
However, aerial surveying is a complex and time-taking job. So, you require knowledge, expertise and a certificate before you step into the field.
Suitable Drones
The most suitable drone for aerial surveying is the DJI Phantom 4 RTK. It is a high-quality drone that provides accurate and reliable images. Also, it requires fewer ground control points. So, it is perfect for aerial surveying. Moreover, if you have a larger budget, you could also go for the matrice 200 series. It is a more accurate device and includes a base station. That said, it is also more expensive.
Earning Opportunities
According to Glassdoor, the average salary for an Aerial Surveyor is $74,000 annually. Moreover, if you start your own business, the earning opportunities can vastly expand. You can take on as many clients as you want and boost your earnings accordingly.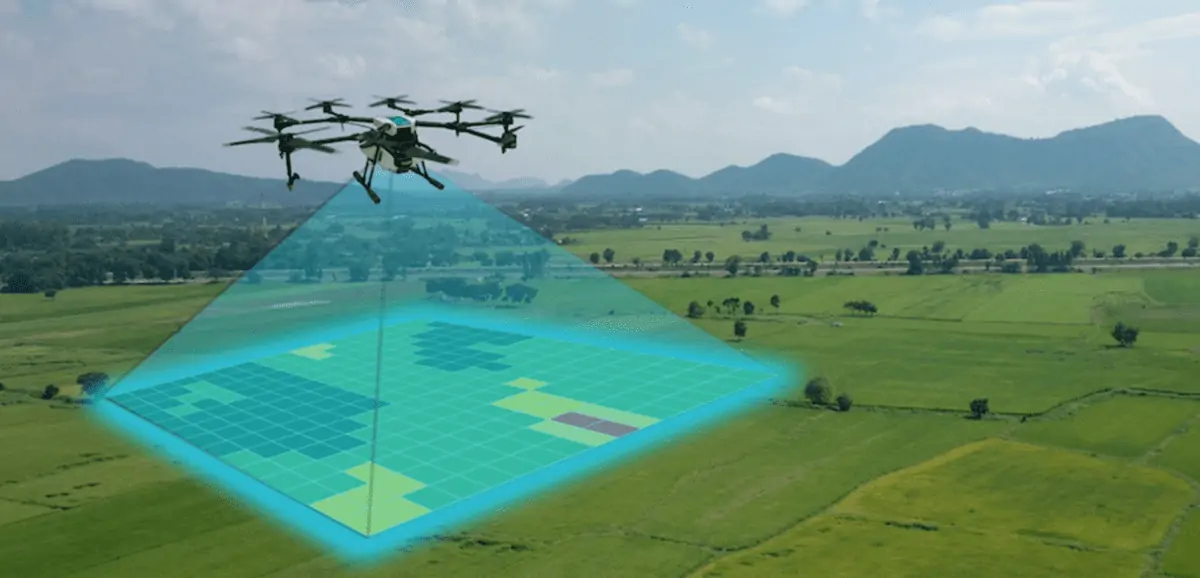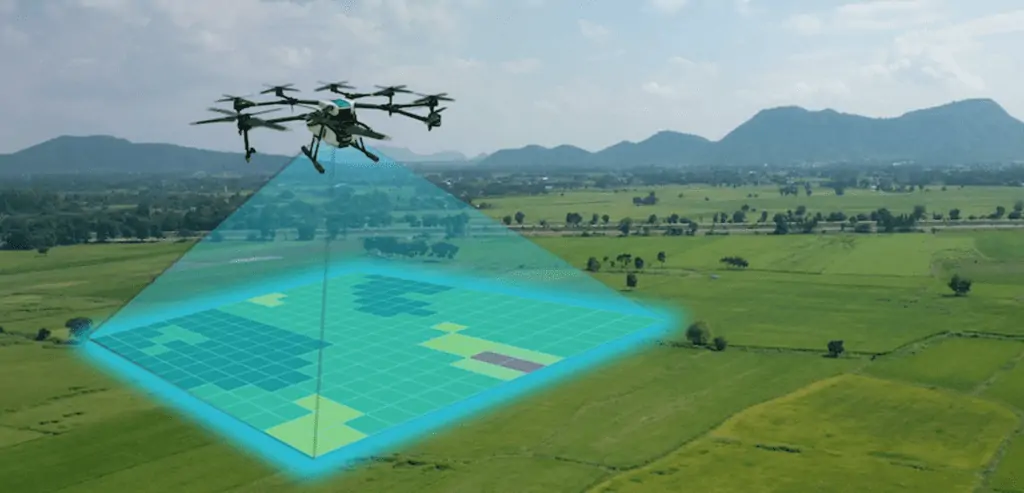 Drone Deliveries
Another way to make money with a drone is to use it for deliveries. Drone deliveries are becoming really popular these days because they reduce time and costs as compared to standard deliveries. For example, recently, Amazon introduced its Prime Air service, which is designed to deliver packages within 30 minutes using UAV drones.
These drones can be operated either using AI technologies or remotely, with distribution centres overseeing the flight. Additionally, drone deliveries are also very helpful during disaster relief operations when it is difficult to reach the affected location manually.
Suitable Drones
You need to be careful while selecting drones for delivery. The device must follow high precision standards regarding style, destination, flight time and package safety. IdeaForge and Airborne Drones provide UAVs with all these capabilities.
Inspection Jobs
The inspection industry has opened up many opportunities for drone pilots. This is because manual inspection is very expensive and dangerous for the people involved. Therefore, drones have extensively revolutionised this industry, providing a great opportunity for you to earn good money.
Some of the companies you could reach out to for inspection jobs include construction companies, utility or service companies, insurance companies, phone companies, power companies, etc. Besides that, you can also use drones for power line inspections, cell tower inspections, bridge inspection jobs, gas pipeline and oil inspections, roof inspections, etc.
Suitable Drones
To break it in this industry, you will need a specialised drone equipped with thermal sensors. Some industry-recommended drones include the DJI Inspire, the Matrice Enterprise drones, Aeryon Skyranger and Intel/AscTec Falcon 8. Apart from that, you will also need to get the required training and expertise to perform an inspection job properly.
Earning Opportunities
Establishing a business in the inspection industry will require some investment from your end. For example, the required drones are expensive, and some training is necessary. However, the payback period is relatively small because most inspection jobs are well paying. Once you have established yourself in the industry, you could charge anywhere from $50 per hour to $250 per hour.
Precision Agriculture
Agriculture is another industry that can significantly benefit from drones and their surveillance capabilities. Drones can be easily used for mapping, spraying pesticides, monitoring crop growth, monitoring irrigation systems, evaluating soil health, delivering spot treatments etc. These operations can immensely benefit farmers as they could easily increase yield with each crop cycle and simultaneously reduce their costs.
Suitable Drones
The drones required would vary depending upon the requirements of the job you want to undertake. For example, regular surveying and mapping could be done with a standard drone. However, if you want to evaluate the health of the crops, you would require drones with specialised cameras that can capture specific wavelengths through infrared video. Also, you will need to learn how to use these sensors and untangle the data provided to you.
Earning Opportunities
The average salary for a drone pilot is around $85000 per year. However, with the increasing demand for drone pilots in the agricultural industry and the steep learning curve of the job, you could easily earn $800-$1200 in a single project.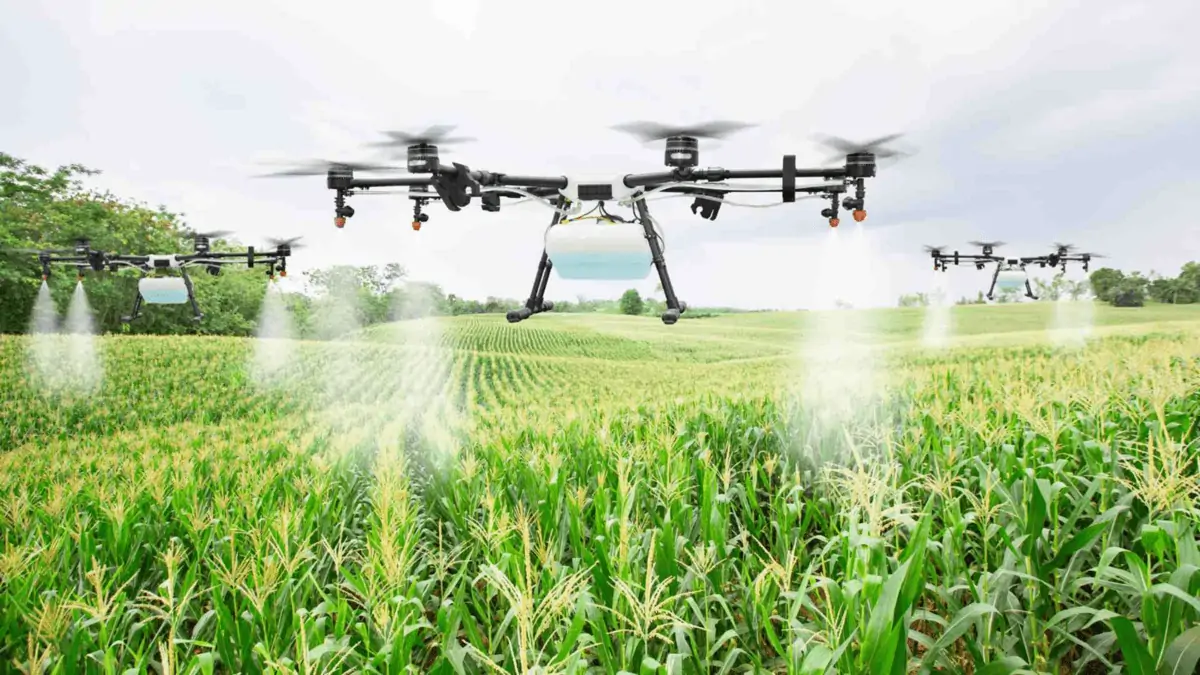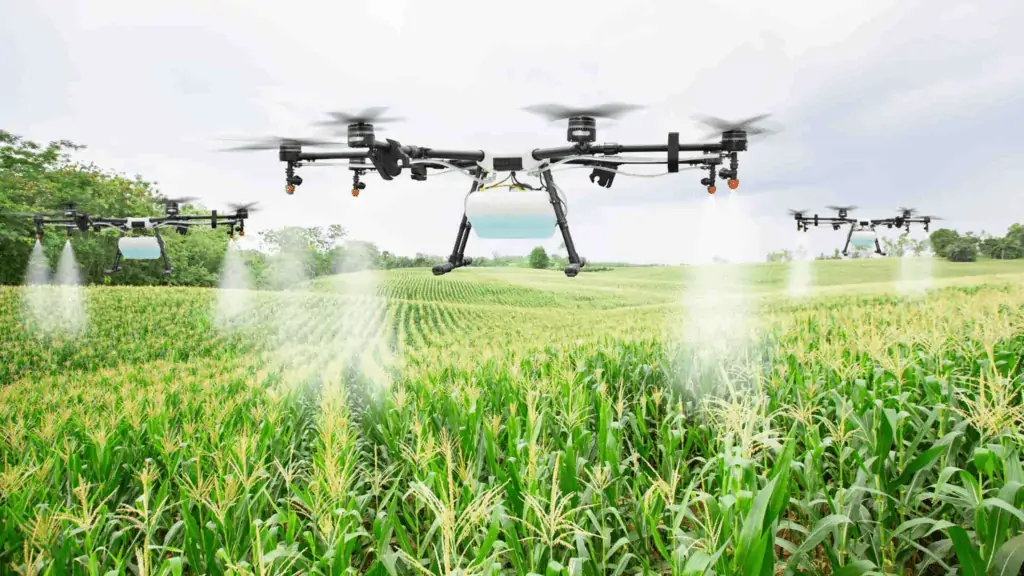 Disaster Relief
An excellent way to earn some money and help people using a drone is to participate in search and rescue operations in disaster relief. Drones have successfully disrupted this arena as they can easily detect missing people or whatever one is looking for. They are also suitable for remote or destroyed areas that are difficult to reach by land. UAVs are also used for mapping, delivering emergency supplies, extinguishing fires, fire scene monitoring, crowd surveillance, etc.
Suitable Drones
For disaster relief operations, the most suitable drones include DJI Phantom 4 Pro 2.0, Freefly Systems Alta UAV, and DJI Matrice 600 pro. These drones have features that allow you to perform various operations during disaster relief.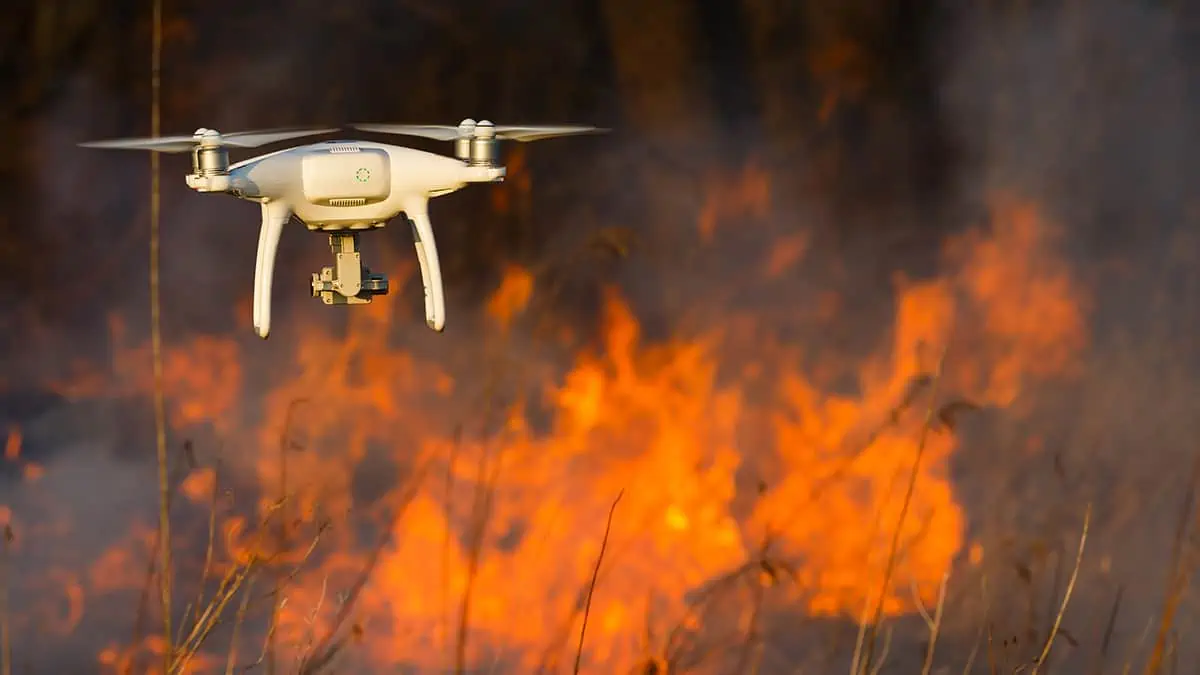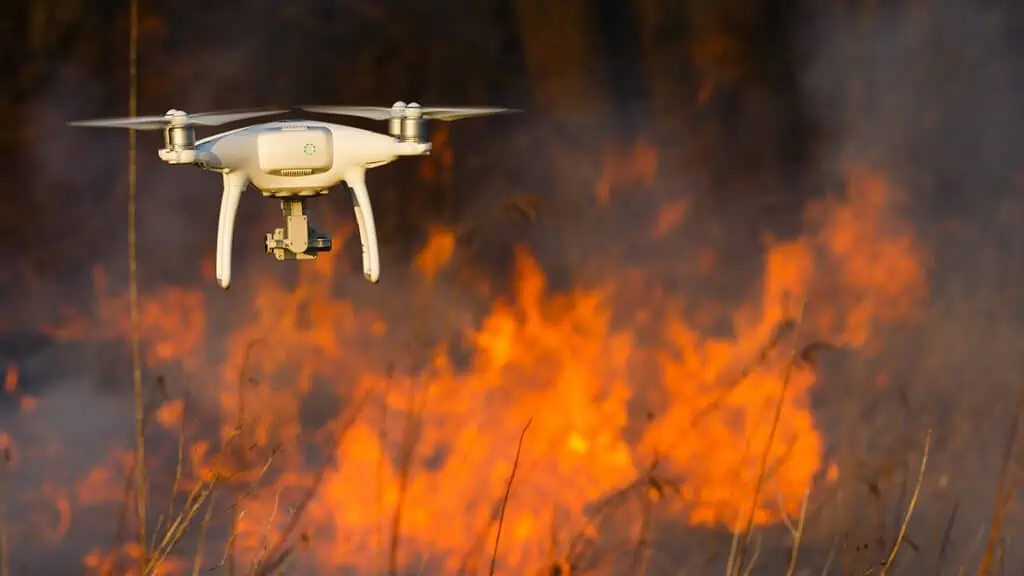 Offer A Course
The drone industry is growing exponentially. With new technologies like AI and the advent of the internet, more and more people are interested in getting a drone. Be it just for the thrill of flying a drone or making a living. So, if you know how to operate a drone and are interested in teaching, you have a huge audience ready to buy a course. You could either record videos and launch an online course or take up small batches of students and teach them privately. There are many online tools available that can help you record a course. Start by developing a curriculum and dividing it into different sections so that it is fun and easy to follow. Once you are ready, you could sell it to websites like Udemy or create your own platform and market it on various social media channels.
An online course could be a good source of income because you have to record the videos once. After that, it all depends on your marketing skills.
Go On, Tell Us What You Think!
Did we miss something? Come on! Tell us what you think of this article on how to make money with a drone in the comment section.
An enthusiastic human being with determination and zeal to explore new ventures. Tanya is an entrepreneurial spirit searching for changes and learning to exploit them as opportunities and impacting people for good.