There's a secret behind why some campaigns gain more traction than others.
They communicate when the consumer is most willing to listen and interact.
And trust me, the marketers behind these campaigns aren't psychologists. They just understand the situations and consumer behaviour better than others. They know the importance of moments and when it is beneficial to capitalize on them.
After all, in this world of overwhelming information density, the ones who stand out are the ones who know how to communicate the right thing at the right time.
This brings us to the concept of moment marketing.
What Is Moment Marketing?
Moment marketing (or right time marketing) refers to the act of communicating the right message to the right audience, at the right time, in context.
Let's take the example of episode 3 of Game of Thrones – Battle of Winterfell. As soon as the episode was aired, social media went crazy for –
Its epic dialogue – "not today"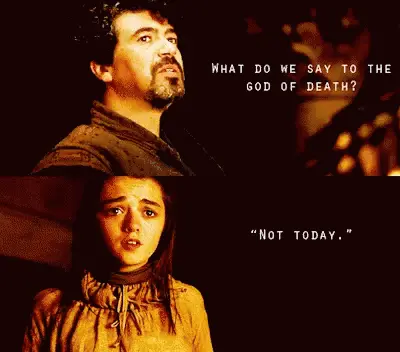 Now, this was a moment which brands could capitalize on to become a part of the conversation and get viral
…and many did.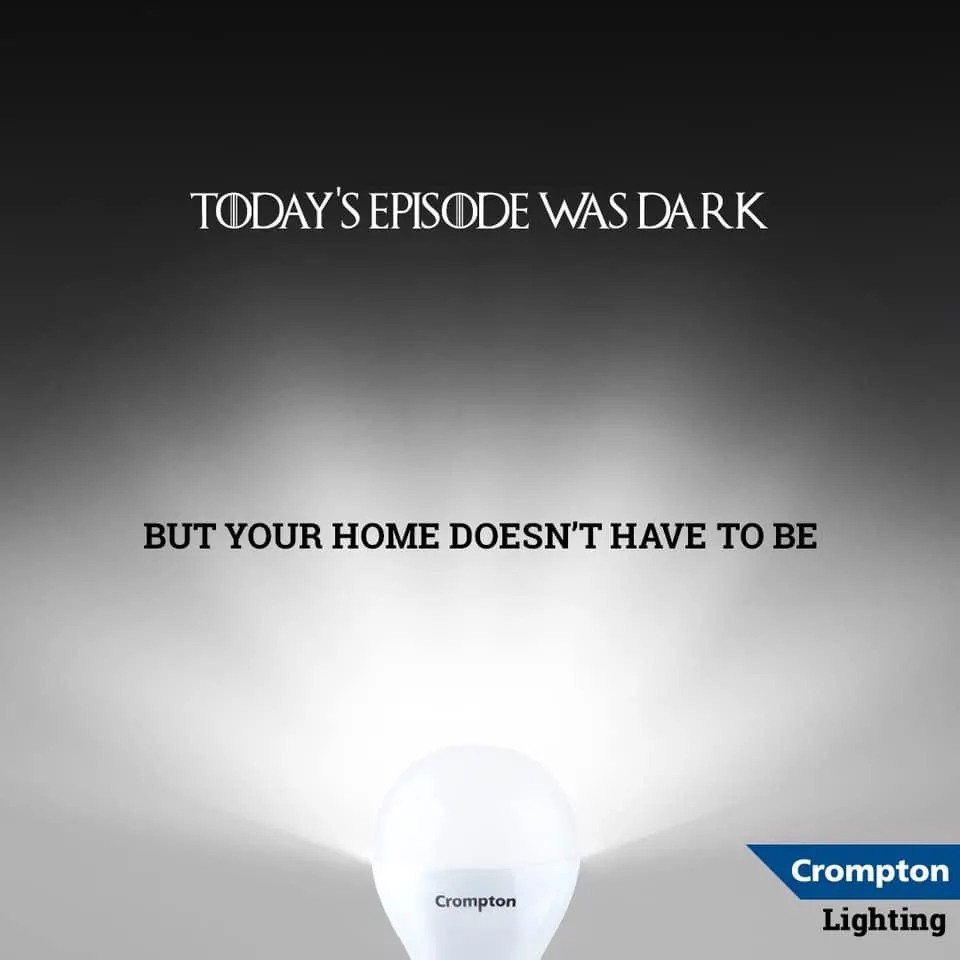 But moment marketing isn't limited to this. The strategy is called right-time marketing for a reason. It refers to being there when the consumer is most likely to engage with your message. It aims to find the path of least resistance between your brand and the customer.
Let's say you are watching an online Disney show with your 11-year-old daughter who just played a Disney game on your phone. Now, it's a perfect moment for an ad with a 40% discount for your trip to Disneyland given that there are a lot more chances that you'll consider it, taking into account your daughter's addiction to Disney.
So, How Exactly Do You Know It's A Moment?
Moment marketing isn't that difficult when it relates to masses or segments. You just need to be aware of the present and prospective moments that are trending among your target audience and look for the best time to capitalize on it.
Oreo was able to capitalize on it in 2013 when there was a power outage of 34 minutes during the Superbowl.
The social media went crazy about the Twitter ad and Oreo became a star even though it didn't sponsor the event.
But
Finding the right moment when it comes to the individual customer is a real task.
This is where the smartphone and the concept of micro-moments kick in.
Micro-Moments
With mobile becoming an integral part of our daily lives, there is a fundamental change in the way we consume media now. The chances are that you are reading this article on your smartphone or are going to check your smartphone in another…say 5 minutes.
Once what was predictable, our interaction with the online world is now fragmented all over the day. All it takes is just a few taps… to check the time, mail a client, text a friend, or chat on social media. And then there are other important moments like – I want to know, I want to go, I want to buy, etc. which force you to pick your phone and open an app or search on the internet.
All these are considered as micro-moments that prove out to be a game-changer for both brands and consumers.
For me, whenever I'm reading a novel and find a new word, I pick my smartphone, open Google and look for its meaning. Don't you do the same?
I bet you do!
According to WSJ, 91% of smartphone users look up information on their smartphone while right in the middle of a task.
Even though this looks like a small moment, it joins hands with other moments and results in shaping our preferences.
69% of leisure travellers use their smartphones to search for travel ideas during spare moments like standing in a queue or waiting for their food at a restaurant. Nearly half of them then use an entirely separate channel to finally book the trip.
Similarly, 82% of smartphone users consult their phones before deciding what product to buy in a supermarket.
Now, if you don't capitalize on the initial moments, it'll be really hard for you to kick in during the later stages of their buying funnel.
Your focus here should be to develop a marketing funnel which includes all these micro-moments.
Many companies do the same.
Take eCommerce companies for example. I usually buy my clothes from Amazon. A few months back, I used to search for Amazon coupons on the internet in case I get a discount from a coupon site.
And not getting any coupon made me abandon my cart many times.
It wasn't just me, and the company noticed this.
Some weeks later, the company ran an ad on Google targeting the keyword 'Amazon Coupons' and provided me with the coupons itself, hence preventing me from abandoning the cart and saving the commissions paid to the partner websites.
This was capitalizing on the moment.
The Right Thing, The Right Time
Moment marketing is all about finding the right time to put on the right message. It can complement your brand communication strategy like that of Oreo's at Superbowl or an aid to get more conversions like Amazon.
All that matters is that you're there to communicate your message when the customer is most willing to listen.
Content marketing is a perfect example of seizing moments. Recently I Googled "inbound marketing" to learn more about the term just like many curious marketers do.
The first result was of Hubspot's. Hubspot is a company which develops tools to aid inbound marketing.
What made me ponder was that the result wasn't an ad to promote Hubspot's products. It was a comprehensive article to educate the reader about the benefits of inbound marketing.
The company actually seized this moment.
Now if I would go for scouting inbound marketing tools, Hubspot would already be among my top considerations since I am already aware of the company and it gained my trust with that article.
Go On, Tell Us What You Think!
Did we miss something? Come on! Tell us what you think about our article on moment marketing in the comments section.
A startup consultant, digital marketer, traveller, and philomath. Aashish has worked with over 20 startups and successfully helped them ideate, raise money, and succeed. When not working, he can be found hiking, camping, and stargazing.