You need a more customer-centric, customer-controlled, and technologically up-to-date marketing strategy to remain in the market for a long run. Maybe you already know about mobile marketing. Maybe not fully. Maybe you consider it core to your business. Or maybe a second priority. But 68% of the companies have already integrated mobile marketing into their marketing strategies and 71% of marketers believe that mobile marketing is core to their business.
92% of 18-to-29-year-olds in the USA own a smartphone and 46% believe the smartphone is something they couldn't live without. An average user spends 69% of his media time on smartphones which is predicted to be 3 hours and 28 minutes in 2018.
Do you still think mobile marketing could be your second priority?
What Is Mobile Marketing?
Mobile marketing is a marketing technique focused on marketing a business, a product, or a service to mobile (mobiles/tablets/handheld devices) users using mobile-based strategies like SMS, MMS, mobile applications, mobile websites, voice-calls, etc.
Increasing Importance Of Mobile Marketing
With over 1,900 million people using them all over the world at the same time, mobile phones are the most used technology in the world. This has not only led to the rise in mobile marketing but also the rise of mobile-only/ mobile-dependent business models like that of Whatsapp, Venmo, etc.
Mobile marketing is something which shouldn't be ignored. Average smartphone conversion rates are up 64% compared to the average desktop conversion rates for e-commerce. Moreover, 46% of the shoppers are less likely to shop around for other options when they're using a company's mobile app.
Here are 6 considerations on the rising importance of marketing that marketers need to consider while forming their marketing strategies.
User-Controlled Marketing
Mobile marketing is user-controlled. It works on 'consumer is the king of the market' principle in a true sense. That is, the user has the control to accept, see, deny, or block the marketing efforts to reach to him. This has led to the term mobile friendly becoming synonymous with the good user experience. Even Google now gives more preference to websites that are mobile friendly.
More Time Spent On Smartphones
Mobile devices account for nearly 70% of the digital media time, and it is still in its growth stage. Americans spend an average of 10 hours per day using mobile devices. This means you have over 500 hours per year per user to capitalize on.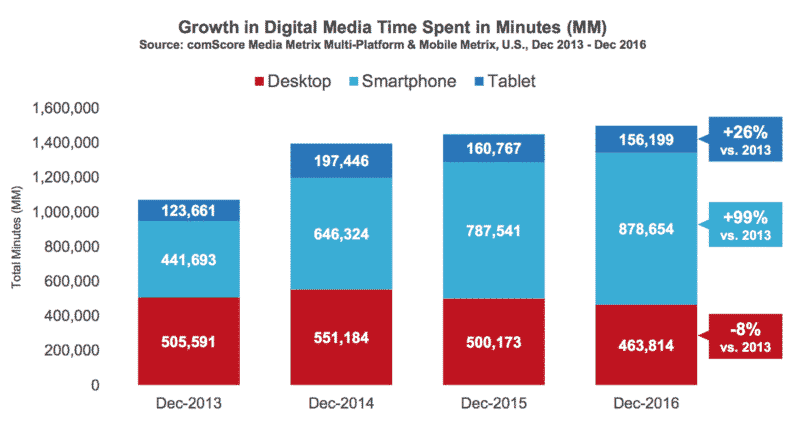 The Micro-Moments Industry
According to Google, a micro-moment is "an intent-rich moment when a person turns to a device to act on a need -to know, go, do, or buy'. With the increase in the usage of mobile phones, there is a steep rise in the micro-moments dependency and its capitalization.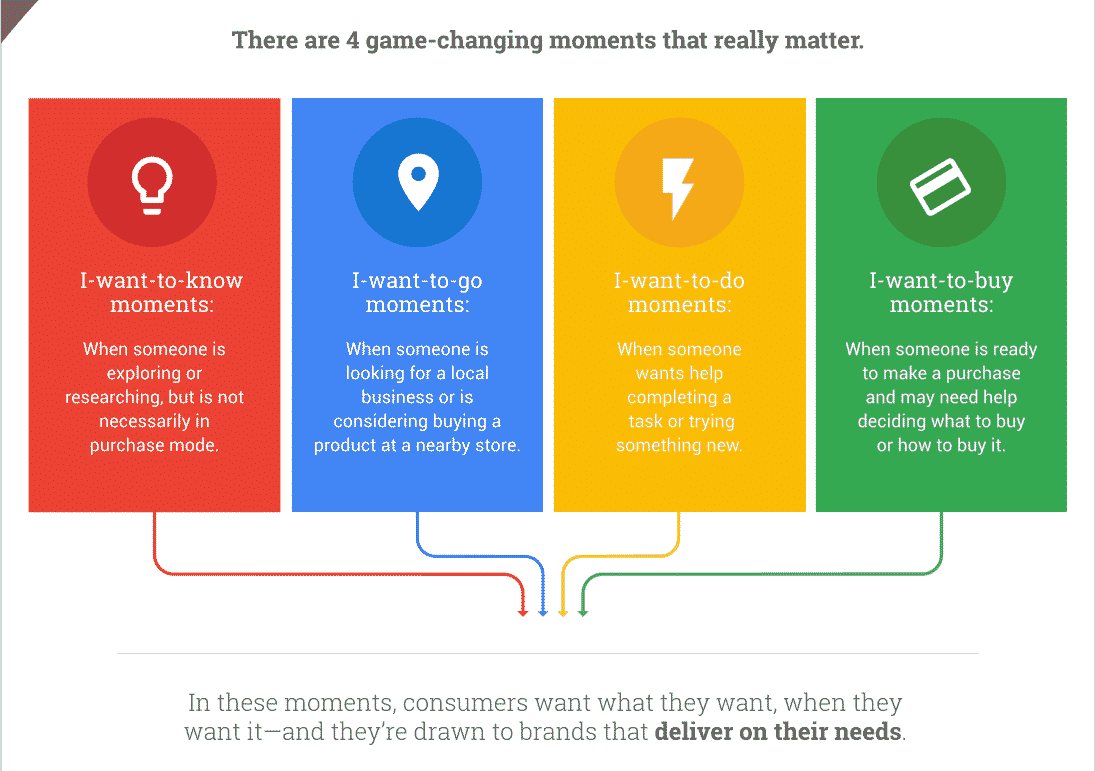 Mobile Commerce Is Yet To Boom
67% of the retail time is spent on mobile phones, but it only accounts for 20% of the money spent. M-commerce is yet to boom and is predicted to reach $333 billion by the end of 2021.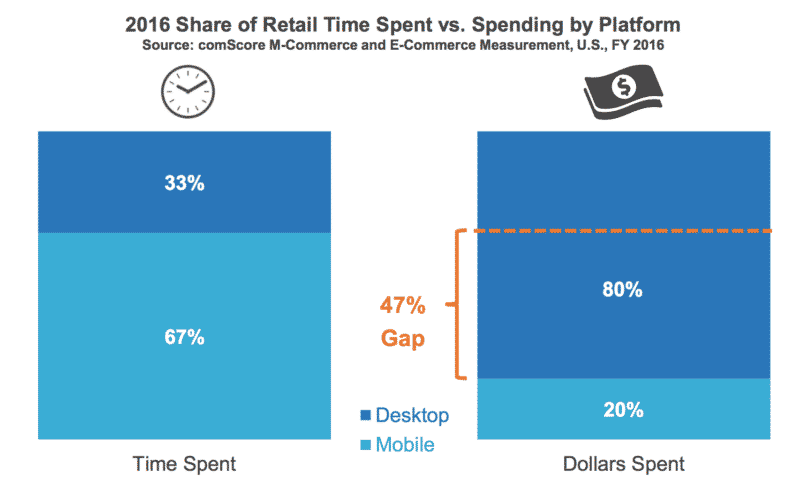 Many businesses have already capitalized on this increasing trend and many are yet to capitalize on it. Pinterest and Facebook messenger has introduced features which let users buy directly through their platforms, Whatsapp has launched payments features in India to position it as a preferred payment transfer app like Venmo in the USA, Amazon launches exclusive app discounts for more mobile conversions, etc.
Mobile Text Messages Are Better Than Emails
SMS open rate is whopping 98% as compared to 20% of emails. Moreover, around 74 trillion emails are sent every year, 49.7% of which are directly sent to the spam folder.
Only to 8 trillion SMS are sent every year and the numbers are even less for the other mobile applications like Whatsapp, Messenger, etc. to send marketing messages.
Better Customer Relationships
Availability on platforms where your customer is and answering their calls builds up better customer relationships and can differentiate you from your competitors.
Contours Of Mobile Marketing
Mobile marketing involves strategies relating to a-to-z of mobiles. The types mobile marketing include:
SMS Marketing
SMS(Short Message Service) marketing is a permission marketing strategy which involves sending text messages on customers' mobile phones to promote a business/product/service or as a part of the customer relationship management strategy.
SMS marketing has become one of the most popular mobile marketing techniques from early 2000's. The strategy includes sending automated text messages or personalized text messages to registered customers or users who have given permission to receive such messages.
MMS Marketing
MMS marketing is a similar strategy to SMS but includes a timed slideshow of images, text, audio and videos.
App-Based Marketing
Creating an application for business gives marketers more shelf space (and visibility) in the phones of the customers and help them capitalize on the micro-moments dependency and become a part of the 'is there an app for it' trend.
Mobile Web-Based Marketing
This strategy includes developing a responsive website and focusing more on mobile searches and voice-based searches to improve search engine ranking of the business website.
Proximity Marketing
Proximity marketing is a mobile marketing strategy which involves the wireless distribution of promotional or other advertising content to users on a specified place. Transmission of the advertisement material is carried out with the use of mobile-based technologies like Bluetooth, WiFi, Internet, GPS, NFC, etc.
Location-based Marketing (GPS Marketing)
Location-based marketing is a direct marketing strategy which capitalizes on micro-moments and uses the users mobile phone's location to alert him about an offering from a nearby business.
Voice-Based Marketing Strategies
Voice-based marketing strategies include using calls and other voice services like voicemails to distribute advertising content to the users.
Mobile-Adapted Advertising Strategies
Advertisements on mobiles are different from advertisements on desktops. These include in-app advertisements, page level ads, and other mobile-specific formats. Marketers make use of these formats to benefit from mobile-specific users and increase their visibility.
Micro-Moments Marketing
Crafting strategies to tap the micro-moments trend benefits the marketers. These involve writing a voice-search friendly content, focusing on micro-moment specific keywords, and even building a business on micro-moment specific trend.
QR Codes
QR codes are 2d images which, when scanned, redirects the users to specified web pages or applications. These are used by marketers to increase customer engagement.
Go On, Tell Us What You Think!
Did we miss something? Come on! Tell us what you think about our article in the comments section.
A startup consultant, digital marketer, traveller, and philomath. Aashish has worked with over 20 startups and successfully helped them ideate, raise money, and succeed. When not working, he can be found hiking, camping, and stargazing.