There was a time when the only things we subscribed to was the local newspaper and a cable TV package. This, however, has changed. We now have more subscriptions than we can keep track of.
Netflix and Hulu are the few things that come to mind every time you hear "movie streaming" or "subscriptions". But deciding between them can be a bit of a hassle with either offering something you like, but not everything in the same package.
Listed below are important categories for you to compare and consider between the two. Let's go!
Netflix vs. Hulu – Basic Overview
Netflix is mostly about providing original shows and movies. Bojack Horseman, Daredevil, House of Cards, Luke Cage, Narcos, Orange is the New Black, Peaky Blinders and Stranger Things are few shows from Netflix's ever-expanding Originals library. Paired up with a larger movie library, helps satisfy your on-demand entertainment needs.
Meanwhile, Hulu shines in the TV department with affordably priced live TV option, along with its own library of movies and Originals. If you want to catch the next-day airing of the shows, then Hulu is your best and only bet between the two. This does not mean that Hulu lacks its share of Originals. Shows like The Handmaid's Tale, Castle Rock, Casual, The Act, Veronica Mars, Catch 22, Runaways, Future Man and The Path are examples of great Hulu Originals that draw users to Hulu.
Plans
| Netflix | Hulu |
| --- | --- |
| $9 (1 device, SD streaming) | $6 (ad-supported) |
| $13 (2 devices, HD streaming) | $12 (ad-free) |
| $16 (4 devices, 4K streaming) | $45 (Hulu with Live TV) |
| | $51 (Hulu no-ads with Live TV) |
(Note: Monthly Plans; Both offer lengthy free-trials)
Netflix
Netflix's plans are on the higher side, even when compared to the rest of the competition. The $9 per month plan allows streaming Standard Definition (SD-480p) content on 1 device. But with most of the devices we own currently supporting HD videos, it makes sense to get the $13 plan that allows for HD streaming on 2 devices simultaneously. There's also the Premium plan costing $16 which basically takes everything to the next level – 4K streaming on 4 devices simultaneously.
Hulu
Hulu is a great choice for those looking for an economical yet fully-fledged streaming service. With its $6 per month ad-supported plan, users can get access to the entire Hulu library, but with ads thrown into the mix. Users who don't want to see the ads can upgrade to the $12 per month plan.
The real USP of Hulu lies in the fact that it offers a monthly $45 plan which bundles the regular Hulu subscription along with Live TV thrown in. This allows users to customise and view live TV channels anywhere in the world on their device running Hulu. The $51 plan is just the ad-free version of the $45 plan. Hulu allows for 2 devices to stream simultaneously using the same account by default.
Content
| Netflix | Hulu |
| --- | --- |
| 4K HDR & Dolby Atmos Content | Live TV |
| Ad-free | Cloud DVR |
| Option to watch offline (all plans) | Ad-supported & Ad-free |
| | Option to watch offline (only on Ad-free plans) |
Netflix
Netflix has a clear focus on original shows and movies. It frequently updates its library, making it perfect for viewers who like on-demand entertainment and movies in general. But unlike Hulu, it has no live TV. Netflix also frequently changes its popular shows available for streaming – not all content is available every time.
Netflix has a clear lead in terms of video and audio on offer. It supports streaming of certain content in 4K (in HDR if available), with many having Dolby Atmos-certified audio. Netflix is the go-to if you've got hardware capable of playing them for a great watching experience. Netflix has always had the option for users to be able to download its content in advance to watch offline. Though Netflix has been recently testing out ads on its platform, it generally is an ad-free experience and Netflix claims it'll remain so for the foreseeable future.
Hulu
Hulu has a clear focus on TV shows and live TV. Hulu has become quite synonymous with the live TV it offers. Subscribers of the $45 and $51 plan can watch from 50+ live TV channels that they subscribe to, along with the rest of the Hulu library, right from Hulu app. This means that they can watch live TV from anywhere via their Hulu app.
Another feature on offer here is the Cloud DVR that allows customers to record shows that air at the same time but on the Hulu's cloud datacenters and watch them anytime later. Live TV subscribers ($45 and $51 plans) get 50 hours of cloud DVR storage, which can be increased to 200 hours for an extra $10 per month.
Hulu does not have the lead in terms of 4K content. It had launched 4K content in 2016, pulled it back just to bring it back in July this year. The 4K content is limited to select list of programming and most of Hulu's Originals. But it has a lot of exclusive originals, similar to Netflix's, on offer. Hulu only recently launched offline downloads to be available for users on the Ad-free ($12 and $51) plans.
Simultaneous Streams
| Netflix | Hulu |
| --- | --- |
| Maximum 4 simultaneous streams | 2 simultaneous streams on all plans ("unlimited" with an add-on) |
Netflix
Netflix offers a varying number of simultaneous users on its plans – Basic plan allows 1 device to stream in SD resolution, Standard plan allows for simultaneous streaming on 2 devices at HD resolution and the Premium plan allows for 4 devices at 4K resolution.
Hulu
Hulu allows for 2 simultaneous streams on all of its accounts by default. In case you want to add more devices, you have to be on the $45 or $51 and pay $10 per month. This allows the sharing of your Hulu account on "unlimited" number of devices – but have to be connected to the same Wi-Fi network. This $10 per month add-on also allows you to access Hulu on three devices on any network, but they'd have to be connected to the Wi-Fi network once every 30 days to keep functioning.
Availability
| Netflix | Hulu |
| --- | --- |
| Available in over 190 countries. | Available only US & Japan. |
Netflix
Netflix has Hulu beat in the regions available. Netflix is available in over 190 countries around the world, but with content varying according to region and time. But this doesn't take away from the fact that Netflix is present in almost every country in the world.
Hulu
Hulu is available only for the United States (& US territories) and Japan as of writing. Hulu is not available internationally and doesn't seem to have any plans expanding to other countries in the near future.
Recommended Internet Speed
| Netflix | Hulu |
| --- | --- |
| Standard Definition (SD): 3 Mbps per user | Standard Definition: 1.5Mbps per user |
| High Definition (HD): 5 Mbps per user | HD: 3Mbps to 6Mbps per user |
| 4K (UHD): 25 Mbps per user | Hulu + Live TV: 8Mbps per user |
| | 4K: 16Mbps per user |
The Bottom Line
You can definitely see the trend each offering takes on their services. Both cater to the streaming audience quite well – but in different venues.
Netflix is more focussed on providing original shows and movies and has no live TV. When compared to Hulu, Netflix lacks in terms of the latest TV shows and TV programming in its library.
Hulu shines in the TV department with affordably priced live TV option, along with its own library of movies and Originals.
You can get both if possible as they complement each other quite well. But, you can't go wrong with either.
Go On, Tell Us What You Think!
Did we miss something? Come on! Tell us what you think about our article on Netflix vs. Hulu in the comments section.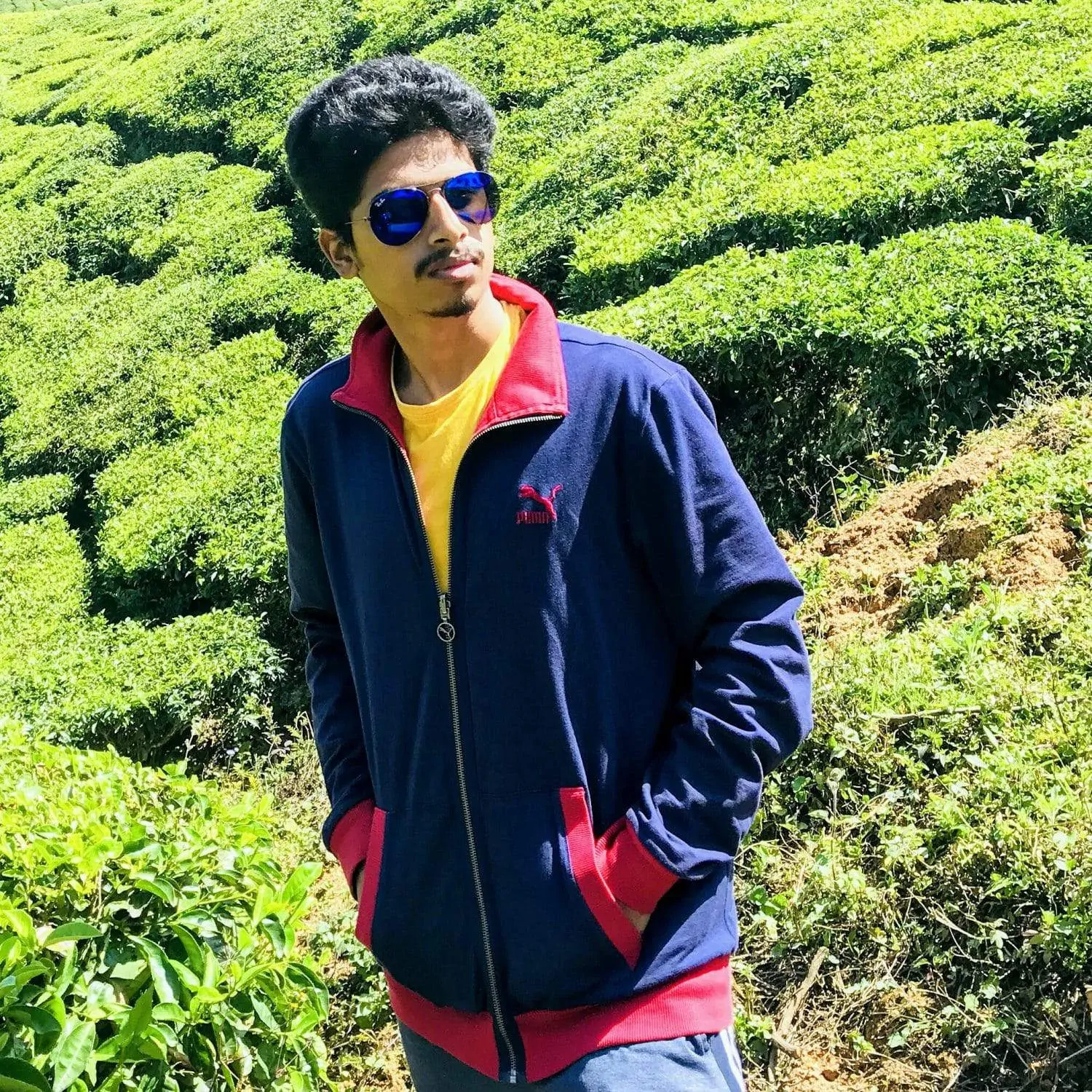 Started out to become a developer but felt at home in the home of startups. The journey started from a single novel. Been an entrepreneur since schooling days. Interested in coding, reading and movies.