How Paytm makes money even after providing 50% to 100% cashback? What exactly is Paytm's Business Model?
It's a worthy question to ask. Another worthy question that should be asked is – Why does the cashback gets accumulated in the Paytm Wallet and not refunded back to the user's bank account?
I guess you got a clue. Anyway, we'll explain it later in the article. Let us first discuss Paytm Business Model in this Paytm Case Study.
What is Paytm?
Paytm is India's largest mobile payments, e-wallet, and commerce platform. Though started as a recharge platform in 2010, Paytm has subsequently changed its business model to a marketplace and a virtual bank model. It is also one of the pioneers of the cashback business model.
The company has transformed itself into one of the Indian giants dealing in mobile payments, banking services, marketplace, gold, recharge and bill payments, etc. who serve around 100 million registered users.
Business Model of Paytm
Paytm Business Model is a marketplace-cum-payments-bank business model which also deals in recharge & bill payments and provide users with an e-wallet and reservation/booking options.
How Paytm Makes Money?
As of May 2017, Paytm has a valuation of ~ $7 Billion which includes a stake of one of the global leaders of marketplace model, Alibaba.
Paytm Revenue Model can be divided into following categories.
Marketplace (Paytm Mall)
Recharge Services
Bill Payments
Payment Solutions
Paytm Wallet
Digital Gold
Paytm Bank


Paytm Marketplace (Paytm Mall)
Paytm was the first company who took the step of being a mobile-only marketplace in India. Today, with over 120 million buyers and 2 million daily transactions (and 90% prepaid offers), Paytm is the most beneficial marketplace for sellers. Revenue from this subcategory is generated as fees and commissions from the sellers, which differ for different category of products.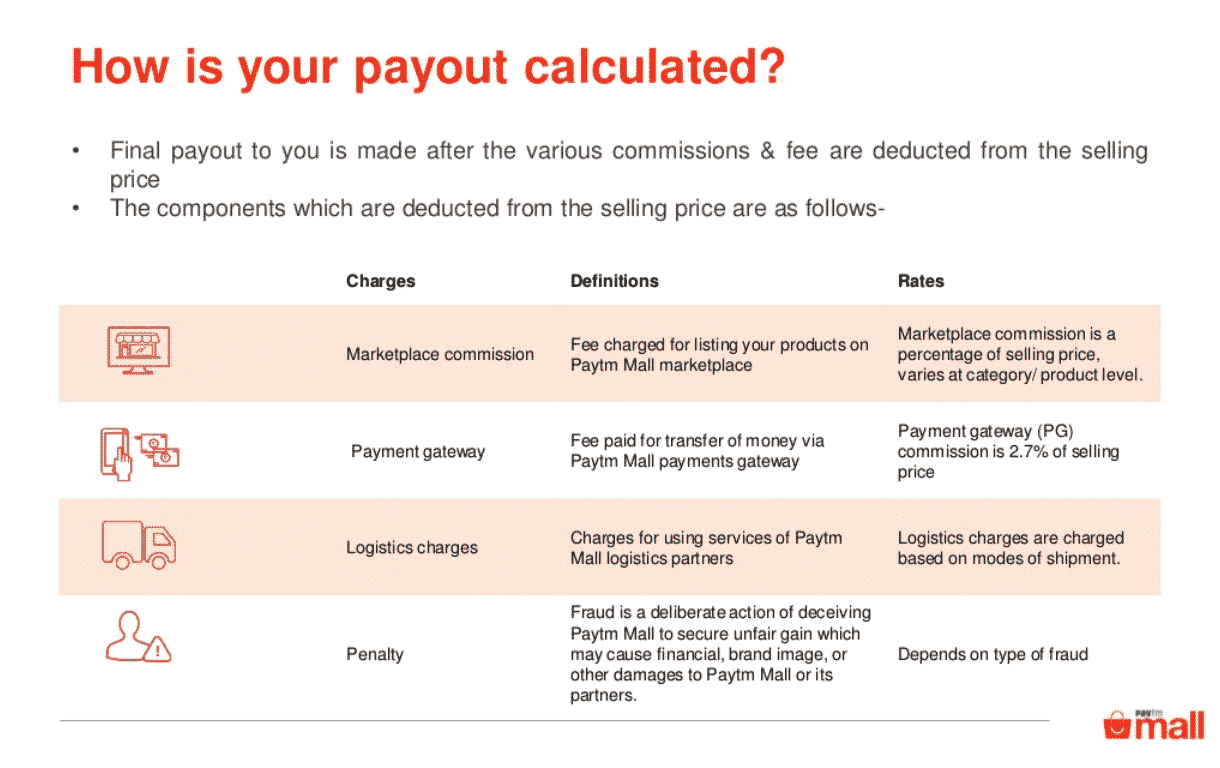 Recharge Services
There was a time when Paytm Business Model consisted just mobile recharge and bill payment services. Times have changed and online recharge services for mobile subscriptions, TV channels subscriptions, data-card, and metro card, etc have been added to the revenue model of Paytm.
The company, just like other recharge services providers, charge commissions from these operators.
Bill Payment
In addition to the recharge facilities, the customers can even pay their electricity, telephone, water, mobile, broadband, gas, etc. bills on Paytm. Apart from these, Paytm has also partnered with several education and financial organizations and act as a portal to accept education fees and insurance instalments.
Revenue, just like recharge services, is generated by charging commissions from these providers.
Payment Solutions
Paytm offers smart payment solutions for online businesses. The payment solutions allow them to accept online payments through Paytm.

The payment option comes with no setup fee and maintenance charges. However, the company charges a commission of 1.99% on every transaction.
Paytm Wallet
Ever wondered how Paytm earns even after providing 50-100% cashback?
Through the Paytm wallet, of course.
Cashbacks are credited to the users in their Paytm wallets.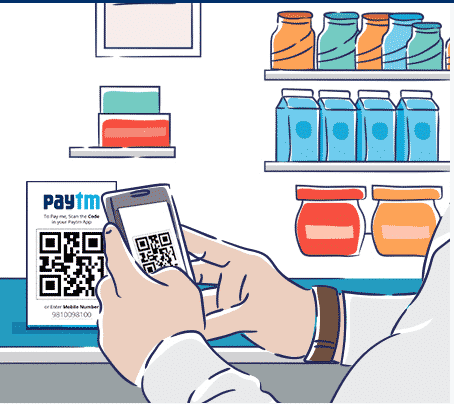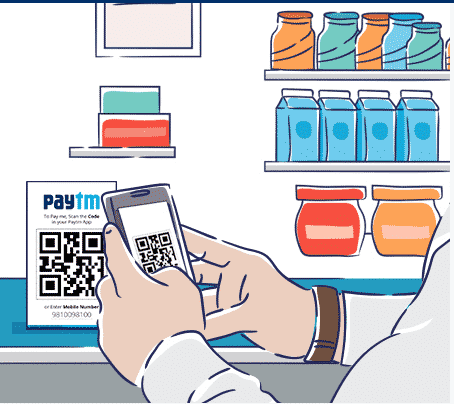 Paytm has already rolled out its new marketing strategy where it has planned to focus more on the digital currency prospects. Hence, all of its core marketing and promotional strategies enforce the use of Paytm Wallet. This is a very clever move as Paytm will get the first mover advantage and through its extensive distribution strategy (which is far better than its competitors like Freecharge, Ola Money, etc.), will be able to increase its brand preference. This will eventually help it to carry out its future plans.
#PaytmKaro.
What exactly is Paytm wallet?
Paytm wallet is a semi-closed wallet (approved by RBI) used to store currency in digital form which can be used to buy goods and services (including financial services) at identified merchant locations or establishments (like petrol pumps, a supermarket, your barber's shop, movie hall, etc.) which have a specific contract with the company to accept these payment instruments.
Paytm wallet doesn't permit cash withdrawal.
How does Paytm earn through Paytm wallet?
Paytm wallet can be used to pay for almost anything, everywhere. It has created a new market for digital currency users because of its ease of use. Money can be transferred between the Paytm wallets of two users with just a few taps on the phone.
As per the RBI guidelines, the money deposited by users in Paytm wallet is deposited by Paytm in an Escrow Account with a partner bank. This escrow account deposit fetches Paytm certain interest which is decided as per the contract between the bank and Paytm.
The interest from the escrow account is decided on the basis of the average of the deposited amount in a certain period of time (58 weeks).
But operating a prepaid wallet comes with an expense. Banks and payment gateways charge a fee equivalent to 1-3% of the money deposited for using their services. This fee can't be charged to the customers as it'll make them choose alternatives like UPI, IMPS, etc. However, the interest generated through the escrow account deposits is usually more than the expenses incurred which results in profits to the company.
The more you use Paytm wallet, the more Paytm earns from it.
Digital Gold
Paytm has partnered with gold refiner MMTC-PAMP to launch 'Digital Gold' that will allow its users to buy, sell, and store gold digitally without any additional cost. Users can also get the gold delivered to their house with just paying a minimal delivery charge.
Gold is considered as the safest investment in India and Paytm has full plans to capitalize on this. There are bigger plans involved in the introduction of digital gold trade on Paytm. The company wants its users to have something which they call a Gold Bank account, which will allow users not only to buy gold, and store it in digital form, but also to use the gold to buy other services on Paytm — from recharging to pay utility bills, or book movie tickets to buy shoes and clothes from Paytm Mall.
Paytm also has plans to connect the customers with the jewellers at a later stage. This will let the customers get their stored gold converted to finished jewellery and will let Paytm make money by being an affiliate.
Paytm Bank
Paytm wallet is no more just a semi-closed wallet. The company has revamped itself as a payments bank.
A payments bank is a digital bank which can accept deposits and give out interests on the deposits but can't offer loans to its customers.
Just like the Paytm wallet, users operate Paytm bank using their smartphones. Paytm also issues debit cards with QR codes which can be scanned at various points.
The bank lets you open zero deposit digital current and savings bank accounts and offers a 4% p.a. interest on saving bank accounts and overdraft facility on your current bank accounts. There are no restrictions related to any type of transaction but any balance deposited over ₹1 lakh is moved to a fixed deposit with a partner bank (which provides 7% interest p.a. to you).
How does Paytm Bank make money when it can't carry out lending activities?
Cross-Selling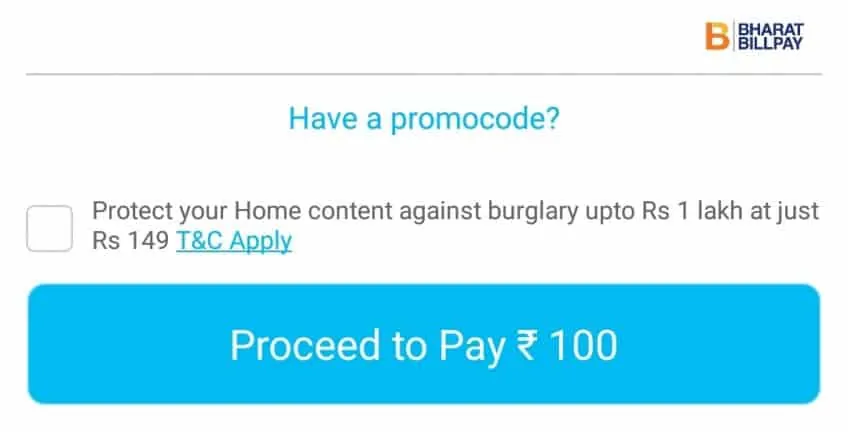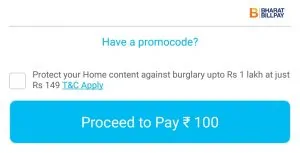 Paytm has partnered with other financial institutions and banks to sell their products and services (like insurance, investments, loans etc.) along with its own. It earns money in the form of commissions or other forms as per the contract between the parties.

Interest Arbitrage
Paytm bank makes money by depositing the money with some other bank and/or government deposits which provides interest rates greater than that is provided by Paytm bank.
Batue ko tum gul karo, masti ki tanki full karo. Paytm Karo 🙂
Go On, Tell Us What You Think!
Did we miss something? Come on! Tell us what you think of Paytm Business Model (Paytm Case Study) in the comment section.
A startup consultant, digital marketer, traveller, and philomath. Aashish has worked with over 20 startups and successfully helped them ideate, raise money, and succeed. When not working, he can be found hiking, camping, and stargazing.