When it comes to online marketplace, the first name that comes to your mind is Amazon. Amazon surely is a big e-commerce company, but there is another upcoming e-commerce company that is about to (and has already started to) take over the internet marketplace. It is a China-based company whose founder was rejected by KFC. He is now the richest man in China. This e-commerce giant is none other than Alibaba.
With one of the most successful business models in the world, this company is on to take on the online marketplace globally. But how does Alibaba make money? What is Alibaba's business model? Let us understand more about the company before we move onto discuss Alibaba Business Model.
What is Alibaba?
Alibaba Group was founded by Jack Ma along with 17 other co-founders in 1999 with the website Alibaba.com, a business-to-business portal with an aim to connect Chinese manufacturers with international buyers.
Today, Alibaba Group Holding Limited is one of the biggest companies in China that provides consumer-to-consumer, business-to-consumer and business-to-business sales and various other services via e-commerce web as well as offline portals. The major revenue earning services include electronic payment services, marketplace, and data-centric cloud computing.
The name Alibaba came from the character Ali Baba from the Persian literature One Thousand and One Nights because of its universal appeal. According to Jack:
People from India, people from Germany, people from Tokyo and China, they all knew about Alibaba. Alibaba – open sesame. Alibaba is a kind, smart business person, and he helped the village. So … easy to spell, and globally known. Alibaba opens sesame for small- to medium-sized companies.
Alibaba Business Model
Alibaba has come a long way since its beginning in 1999. As of April 2016, It is the world's largest retailer surpassing Walmart, with operations in over 200 countries. But what exactly is Alibaba Business Model? How did it manage to gain such success? For that let us first understand how does Alibaba work and what all businesses does it own.
How Does Alibaba Work?
The business model of Alibaba is different from other players like eBay and Amazon. It focused more on trade between businesses. Unlike the usual business-to-consumer approach, Alibaba focuses on being a platform for suppliers to sell products in bulk at wholesale prices to small or medium-sized businesses worldwide, who then resell them for a profit in their domestic markets.
Although Alibaba focuses on business to business trade it also supports other trade through e-commerce web portals. Taobao is for consumers to trade, where as Tmall is for the upcoming middle class of China to purchase branded products. There are many other subsidiaries through which Alibaba makes money.
How Does Alibaba Make Money?
Alibaba's Busines model is made up of three major web portals: Alibaba.com, Taobao, and Tmall. All of them serve to connect various types of buyers and sellers. However, there are 6 more subsidiaries of Alibaba which include Aliexpress, 1688, Alimama, Alibaba Cloud, Ant Financial, and Cainiao Network. All these subsidiaries are so well integrated that they make the Alibaba group a big ecosystem.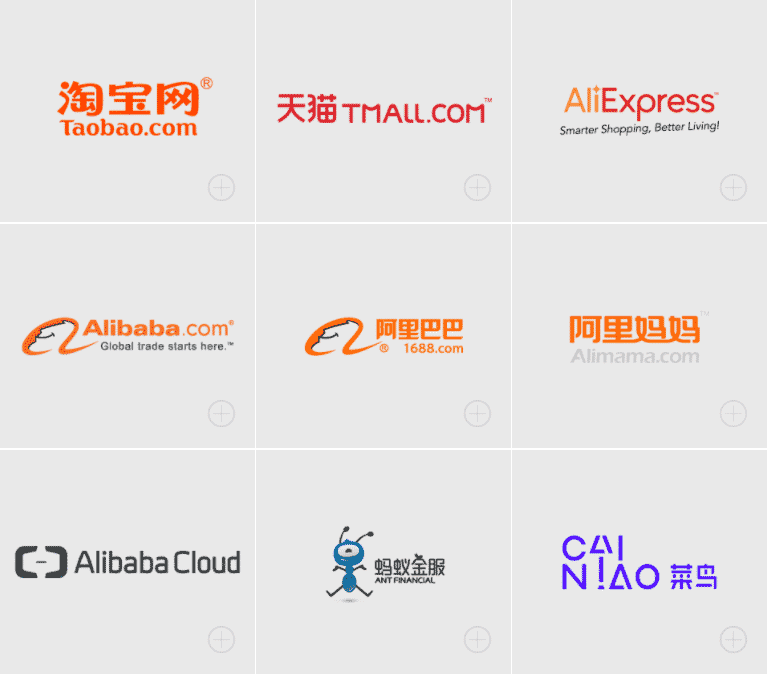 Alibaba Businesses & How Do They Make Money
Alibaba.com


Alibaba.com is the world's largest online wholesale marketplace for global trade. The website allows exporters in China as well as in other countries to connect with the buyers in over 200 countries. The buyers usually constitute trade agents, wholesalers, retailers, manufacturers, and SMEs engaged in the import and export business.
The company also offers other import /export supply chain services which include
custom clearance,
VAT refund,
trade financing, and
logistic services.
Sellers can list their products on the website for free. They also have the privilege to pay for certain extra features such as greater exposure on the site and unlimited product listings.
How does Alibaba make money?
Alibaba.com is a marketplace where sellers and buyers meet. The website acts as an intermediary which charges commissions from the sellers of mainland China, Hongkong & Taiwan. However, the revenue isn't earned just as commissions.
Alibaba offers two types of supplier membership:
Free Supplier Membership
Suppliers on Alibaba do not need to pay anything to list their goods on the online marketplace. They are free to display up to 50 Products online and to get business inquiries. Alibaba only makes money from them in the form of commissions if the money is paid through Ali Pay and the seller is from mainland China, Hongkong & Taiwan
Premium Gold Supplier Membership
There are limitations to being a free supplier member of Alibaba as these suppliers are not verified (reduces buyer's trust) and are only able to display up to 50 products on the website. The suppliers from China can't even list themselves as free suppliers and have to buy the premium gold supplier membership plan to start a business on Alibaba.com.

Alibaba Gold Supplier Membership is a premium membership where suppliers pay certain fees (few thousand dollars) to become a verified Gold Supplier.

All Gold Supplier members are required to fulfill necessary requirements for this highest level of membership. They are also required to undergo rigorous authentication and verification procedure by third-party credit reporting agencies.
Gold members are also charged commissions as a percentage of the transaction value of goods sold.
Taobao


Taobao means "search for treasure" in Chinese. It was launched on 10th May 2003 under the Alibaba group. This part of Alibaba's business model facilitates (small) business to consumer and consumer to consumer trade by allowing small businesses and individual entrepreneurs to list their products on their website for sale.
Taobao, the biggest website of Alibaba, is so big and popular that it forced the market leader of the online marketplaces – eBay to shut its business in China in 2006. The website, today, is China's largest shopping website. It is ranked the ninth most popular website in the world by Alexa.com. Taobao lists hundreds of millions of products and services from millions of sellers (400 million active users).
How does Taobao make money?
There is no transaction fee to conduct trade on Taobao and the merchants can join the site for free. The website functions just like Google which lists the result of the specific keywords and where merchants pay to stand out of all the other players through advertising and other marketing strategies. This was one of the reasons of Taobao's high user base in China.
The site has a special rating system that reflects how many transactions each seller has successfully completed. Buyers can ask the merchants direct questions through Alibaba Group's instant messenger software.
Tmall


Taobao, in April 2008, introduced a new B2C platform called Taobao Mall to complement its C2C marketplace. The idea got a whole new identity when Tmall.com was launched in November 2010 and became an independent business in June 2011.
Tmall (Taobao Mall) offers the Chinese consumers a wide range of branded products, mainly for the upcoming middle class of the country. Taobao was more focused on small sellers and individual entrepreneurs, whereas Tmall takes on the responsibility of larger companies (Nike, Apple, etc).
Tmall hosts over 3700 product categories selling to over 500 million active users. The company's operating model is similar to other well-known e-commerce websites such as Amazon and eBay.
Tmall grants its sellers access to analytic tools that show the number of visitors, page views, and customer ratings. This proves to be helpful to the companies to guide their business decisions.
How does Tmall make money?
Tmall, just like other e-commerce players, makes money through
Commissions as a percentage of the price of good sold (it varies for different categories)
Service fees (one time fixed security deposit and annual technology and service fee)
Marketing services provided to the suppliers
Alimama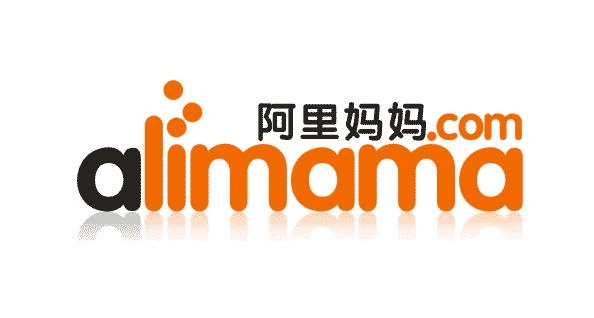 Alimama is the biggest open marketing platform in China. It acts like the Adsense in China. This online advertise trade platform for both publisher and advertiser lets advertisers from purchase content-based PPC advertising plan or banner or text link based on cost per impression or cost per time. Simultaneously it helps publishers make money by placing advertisements in their content.
How does Alimama make money?
Just like other marketing platforms, Alimama makes money through advertisers and split the same with affiliate partners.
AliExpress
AliExpress is a global retail marketplace that enables consumers from around the world to buy directly from manufacturers and distributors in China. The difference between Taobao and AliExpress is that Taobao focuses on selling to the Chinese consumers, whereas AliExpress allows consumers from countries like Russia, USA, Spain, Brazil, France, UK, etc, to shop directly from Chinese businesses.
How does Aliexpress make money?
Just like other e-commerce platforms of Alibaba, Aliexpress makes money by charging commissions as a percentage of the transaction value of goods sold. The commission range from 5% to 8% of the transaction value. However, Aliexpress also charges a fixed $1500 + store fee to start or change the store on the platform. This is done to help fight scammers and bad suppliers running away from their 1-star reviews.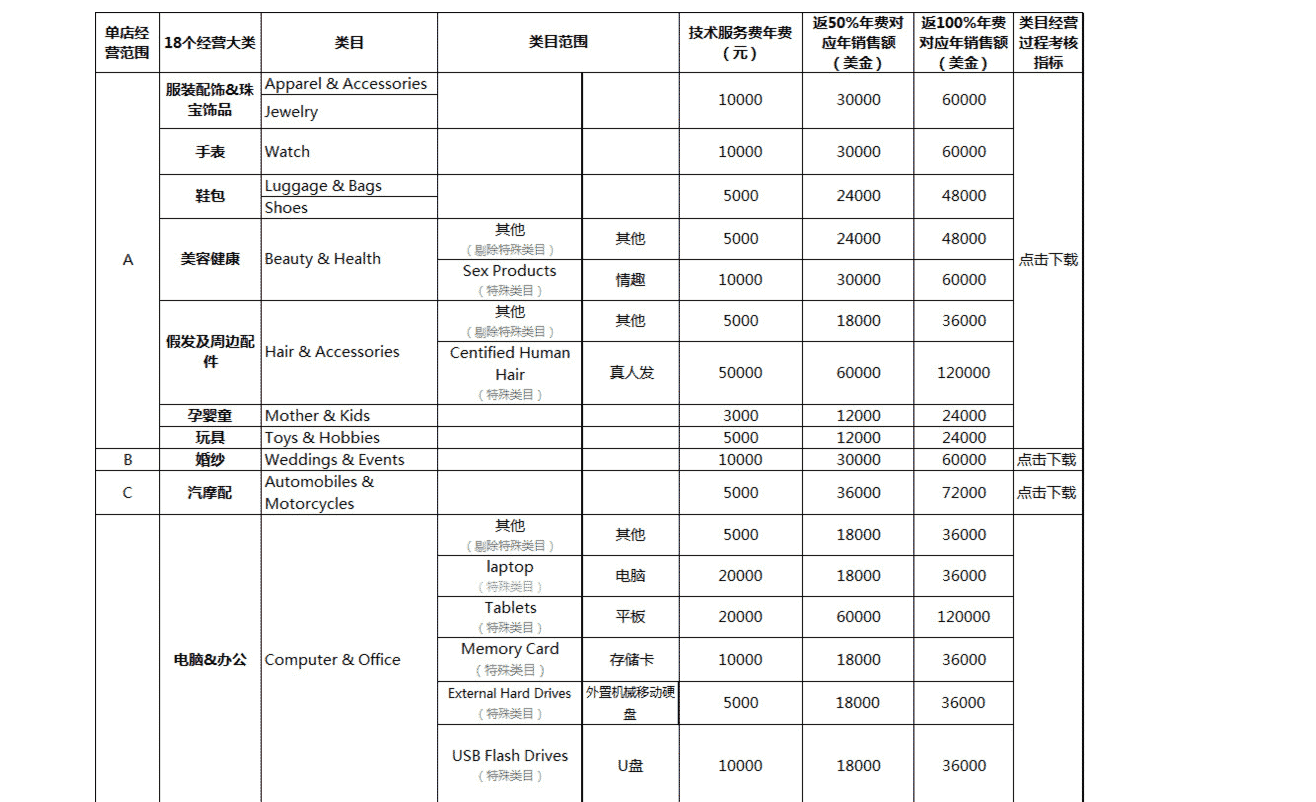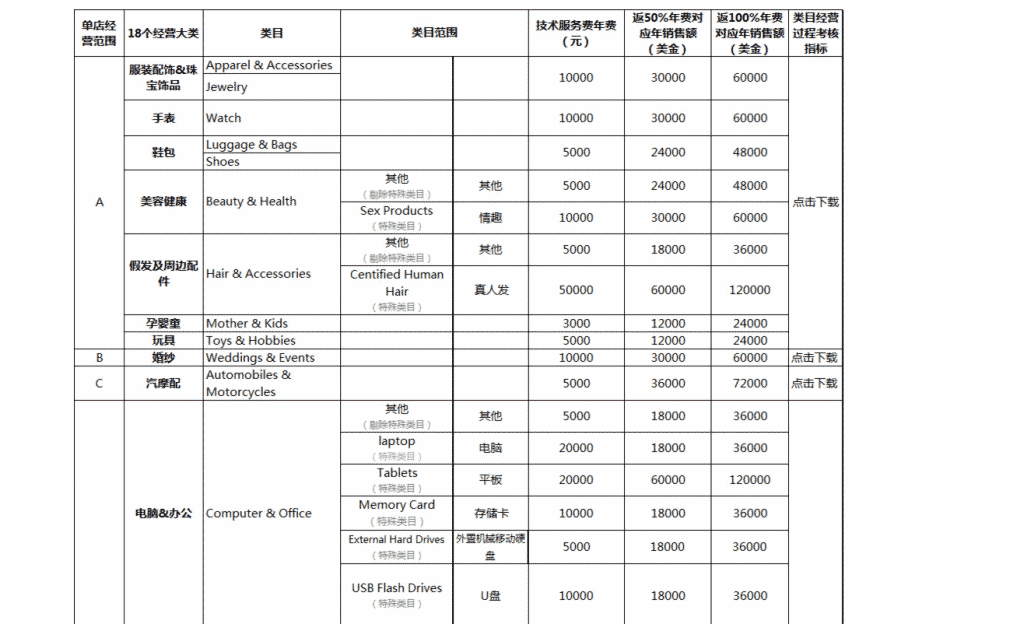 Alipay
Alipay is a third-party online payment platform to assist buyers with their transactions. It is an eWallet platform just like Paytm in India which helps shoppers store funds and use the stored funds securely with an ease to transact online and offline.
There are two ways for a shopper to make a payment using AliPay:
The default option is for the shopper to use their mobile device (phone, tablet, and so on) to scan the QR code that appears on the Alipay payment page. This is the most popular payment method, used by the majority of shoppers.
An alternative is for the shopper to log in to the Alipay payment page using their Alipay credentials.
How does AliPay make money?
It doesn't charge any fee and works through an escrow service. That is, it invests the stored money in a partner bank at a predetermined rate and receives interest on the stored amount.
[the_ad id="2775″]
1688
1688.com was launched by Alibaba in 2010 primarily for targeting the wholesale business segment within China. The company reportedly hosts more than 500,000 quality suppliers offering over 150 million different types of products. 1688.com caters to individuals and businesses from all around the world and is today the number one website when looking for wholesalers and suppliers in China. Even many Taobao stores get their supplies from 1688.
Since 1688.com was established as a wholesale marketplace to cater users from China, the prices on the website are very low which attract a lot of customers all over the world.
How does 1688 make money?
Listing items on 1688.com is free. However, 1688 makes money from:
(i) TrustPass membership plan fees. This lets sellers host premium storefronts with access to data-analytics applications and upgraded storefront management tools
(ii) Premium services, such as premium data analytics and online marketing services.
Alibaba Cloud
Alibaba Cloud began as a private cloud to serve the internal demands of Alibaba's e-commerce businesses. It is a global cloud computing company that provides various cloud computing services: elastic computing, object storage, relational database, big data analysis, and artificial intelligence. It operates in eight geographical regions around the globe.


Ant Financial
Ant Financial is the most valuable fin-tech company in the world that brings inclusive financial services to the world. The company operates Alipay, the world's largest mobile and online payments platform, Yu'e Bao, the world's largest money-market fund, Ant Fortune, Zhima Credit and MYbank.
Cainiao Network
Cainiao Network is a Logistics data platform operator dedicated to meeting the current and future logistics demands of China's online and mobile commerce sector. The company has taken a collaborative approach to logistics and aims to realize delivery anywhere in China within 24 hours, and across the globe within 72 hours.
Other businesses
Alibaba is also involved/have stakes in other businesses. Some of them are:
Sina Weibo: China's version of Twitter,
Youku Tudou: similar to YouTube,
Aliwangwang: an instant messaging service,
Juhuasuan: sales and marketing platform for flash sales for Taobao and Tmall.
Laiwang: a messaging application competing with WeChat.
To conclude
Alibaba is famous for its B2B website, Alibaba.com, that facilitates international trade in China and a few other Asian countries. However, it is not the sole reason for Alibaba's success. It is really in the game because of its e-commerce within China: Taobao and Tmall. Sales on the Taobao marketplaces make up more than 80% of all online purchases in China. That's huge.
Alibaba business model is really profitable and scalable and their momentum is ever increasing. They have the advantage for any upfront challenges in new markets.
Go On, Tell Us What You Think!
Did we miss something? Come on! Tell us what you think about our article on Alibaba Business Model | How Does Alibaba Make Money? in the comments section.
A startup consultant, digital marketer, traveller, and philomath. Aashish has worked with over 20 startups and successfully helped them ideate, raise money, and succeed. When not working, he can be found hiking, camping, and stargazing.