It's the new age of the digital world and eWallet is in the spotlight. With the development of technology and demonetization of higher currencies in the country, electronic and in-app wallets have emerged as an alternate payment option to cash. But the companies have all the plans to remove the prefix alternate and increase their market share substantially.
What is an eWallet?
eWallet is an online prepaid account used to store money and transact online and offline through a computer or a smartphone whenever required. It is a pre-equipped electronic wallet which, just like a real wallet, is used by the customers to transact immediately (and securely). Unlike Bank Accounts, eWallets are considered to be a fast mode of digital transactions.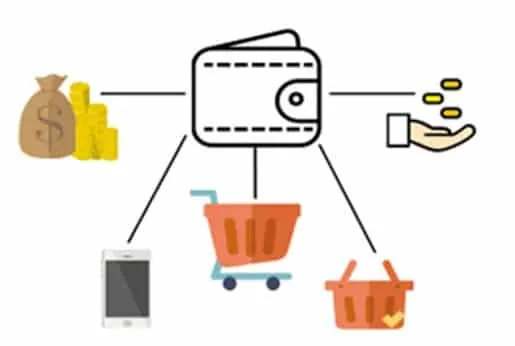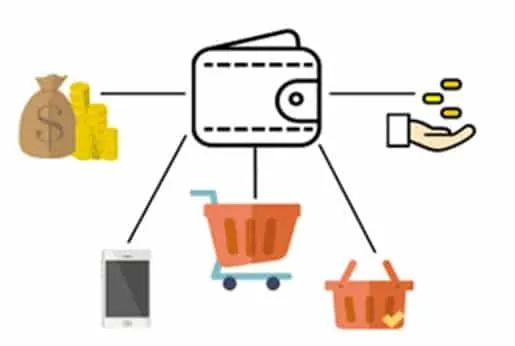 Types of eWallet in the market
Mobile wallets are used for numerous transactions, be it shopping (online and offline), payment of goods and services (including financial services) or transactions through ATM. However, the scope of their usage depends on the wallet type.
Electronic Wallets doesn't (usually) pay interest to the users. But they do to the companies operating them. It all depends on the type of wallet. According to the Reserve Bank of India (RBI), there are three kinds of wallets prevalent in the Indian Market: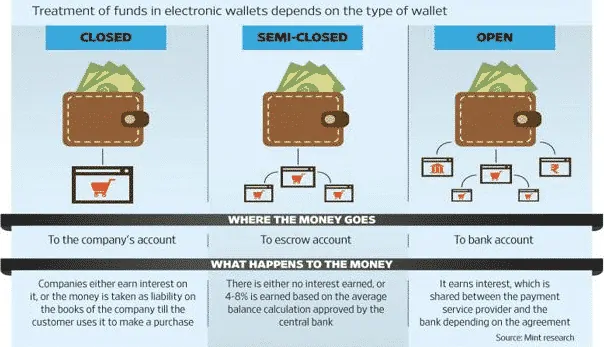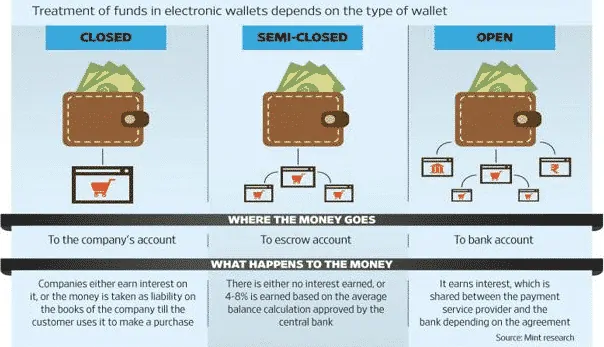 Closed Wallet
Companies like Flipkart.com, Makemytrip.com, Bookmyshow.com etc. issue closed wallets to their consumers. The money stored in these wallets can only be used to transact with the companies who have issues such wallets. Closed wallets are online accounts where money gets credited in case of a refund due to cancellation or return of a product or service. Some companies even earn interests on these deposits.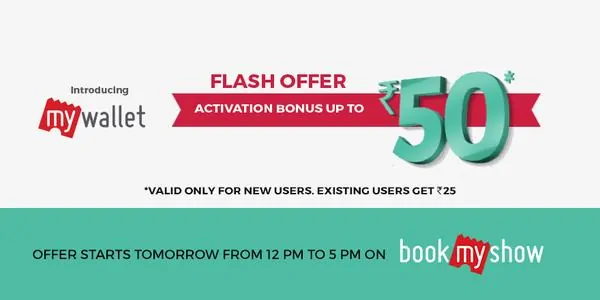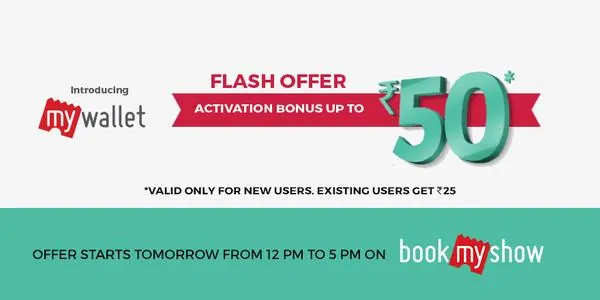 Semi-Closed Wallet
Semi-Closed Wallets are the payment wallets prevalent in the system. Wallets like Paytm Wallet, Freecharge Wallet, Citrus, Oxygen, etc. are labelled as semi-closed wallets. An RBI approval is required to start and operate a semi-closed wallet. These wallets can be used to transact online and offline which include buying goods and services, financial services, payment of fees, premiums, etc. through/to merchants which have a specific contract with the issuer to accept the payment instruments.
Since these wallets are handled by non-banking agencies (banks and non-banking financial agencies cannot issue semi-closed wallets), they are required to deposit this money in an escrow account with a partner bank. Interest on these deposits depends on the agreement between the payment company and the bank.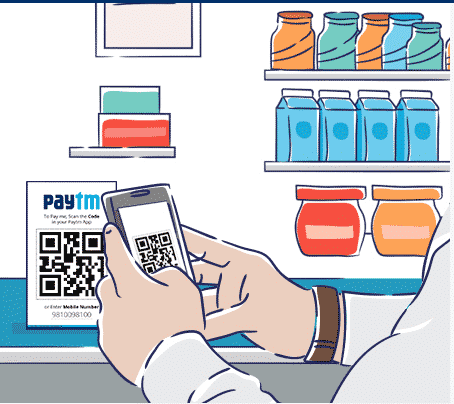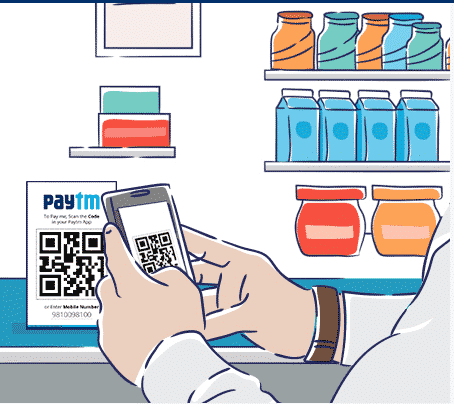 Semi-Closed wallets in India
Paytm Wallet
Launched in 2010, Paytm is India's largest mobile commerce platform. Paytm wallet, because of its amazing marketing and operation strategies, has been able to capture maximum market share of this industry. Its investors include Ant Financial (AliPay), SAIF Partners, Sapphire Venture and Silicon Valley Bank. The wallet can be used to send money directly to bank accounts as well.
Paytm is the first company in India to receive a license from the RBI to start a payments bank.
Freecharge Wallet
Owned by Snapdeal, Freecharge is an e-commerce website just like paytm which also offers an online wallet features to its users. Freecharge wallet positions itself as the fastest e-wallet in India where one can even transfer money through WhatsApp.
Mobikwik Wallet
Started in 2009, Mobikwik currently is among the top eWallet service providers in India. Mobikwik offers various features to its users. Users can add money using debit, credit card, net banking and even doorstep cash collection service and make payments for products and services in one click via the mobile app, Web site, SMS, or by dialling a number.
Oxigen Wallet
Oxigen, in the market since 2004, has a very distinctive USP where it has partnered with VISA and issued a virtual Prepaid VISA feature which lets users pay online with Oxigen Wallet anywhere they see a VISA logo.
Airtel Money
Telecommunications giant Airtel, in collaboration with Infosys and SmartTrust (now Giesecke & Devrient), offers an eWallet service – Airtel Money. Airtel Money has far better features if compared to any other semi-closed eWallet.
No need of a bank account
Internet isn't necessary
A smartphone isn't required to register for Airtel Money
Users get interest on their deposit (4%).
However it has loads of limitations which resist users from using it as a primary their primary eWallet.
Airtel Money isn't a free eWallet.
Big amount cannot be transferred.
Not supported by some handsets.
Users must use airtel money at least once in six months or they'll lose their balance.
However, Airtel is the first company to actually launch a Payments Bank in India which can be operated with Airtel Money Application.
Other Semi-Closed eWallets
SBI Buddy
mRupee
Phone Pe
Citrus Wallet
Open Wallet
Open Wallets can only be issued by banks or in partnerships with banks. These wallets can be used to perform all the transactions of semi-closed wallets plus withdraw cash at ATMs or banks and transfer funds. M-Pesa by Vodafone and ICICI bank, Pay Zapp by HDFC Bank, etc. are few open wallets in India.
Difference between an eWallet and a Digital Wallet
MasterPass by Citibank isn't the same as Paytm Wallet. The term Digital Wallet cannot be used interchangeably with the term eWallet/Prepaid Wallet.
Digital Wallets save users' cards for easy future transactions. They are required to save and validate their card details in the digital wallet only once. Once registered, they just have to remember the digital wallet username and password and can use their saved cards from the digital wallets itself. That is, digital wallets save users card details for faster and easier transactions.
E-wallets or Prepaid Wallets require money to be loaded in them prior to any transaction (online or offline). E-Wallets like Paytm, Mobikwik, etc. can make you go cardless only if you load money to their wallets.
| Digital Wallet | E-Wallet |
| --- | --- |
| Cards details are saved in the wallets to transact cardless. | Money is preloaded in the wallets to transact cardless. |
| Money remains in the user's bank account or credit card. | Money moves from the user's account to either a merchant's current account or an escrow account |
| Example – Masterpass, Google Wallet, Apple's Passbook | Example – Paytm Wallet, Freecharge Wallet, Mobikwik. |
However, some companies, like Paypal, provide both eWallet and digital wallet services.
How to use an eWallet?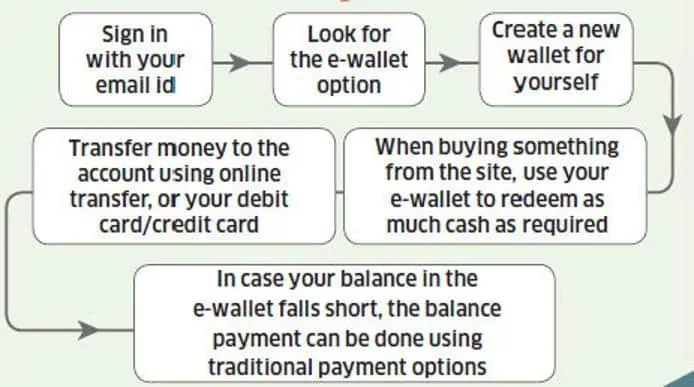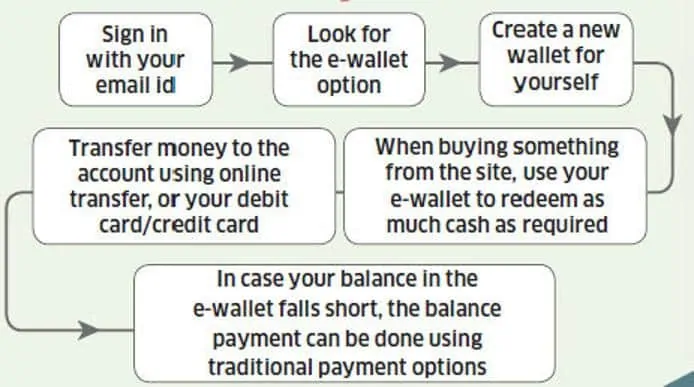 eWallets have revolutionized the market habits. Transactions are becoming more digital with more people adopting to eWallets because of their ease and pace of operation.

Future of eWallets
Leather Wallets are no more a fashion trend. It's the E-wallet which has taken the spotlight. While online and mobile banking has been around for a long time, E-Wallets have made it even easier and faster to transact online and offline. The mobile wallet transactions are estimated to leapfrog from Rs. 5,500 crore in 2015-16 to Rs. 30,000 crore in 2022 with a 9.5% month-on-month growth rate.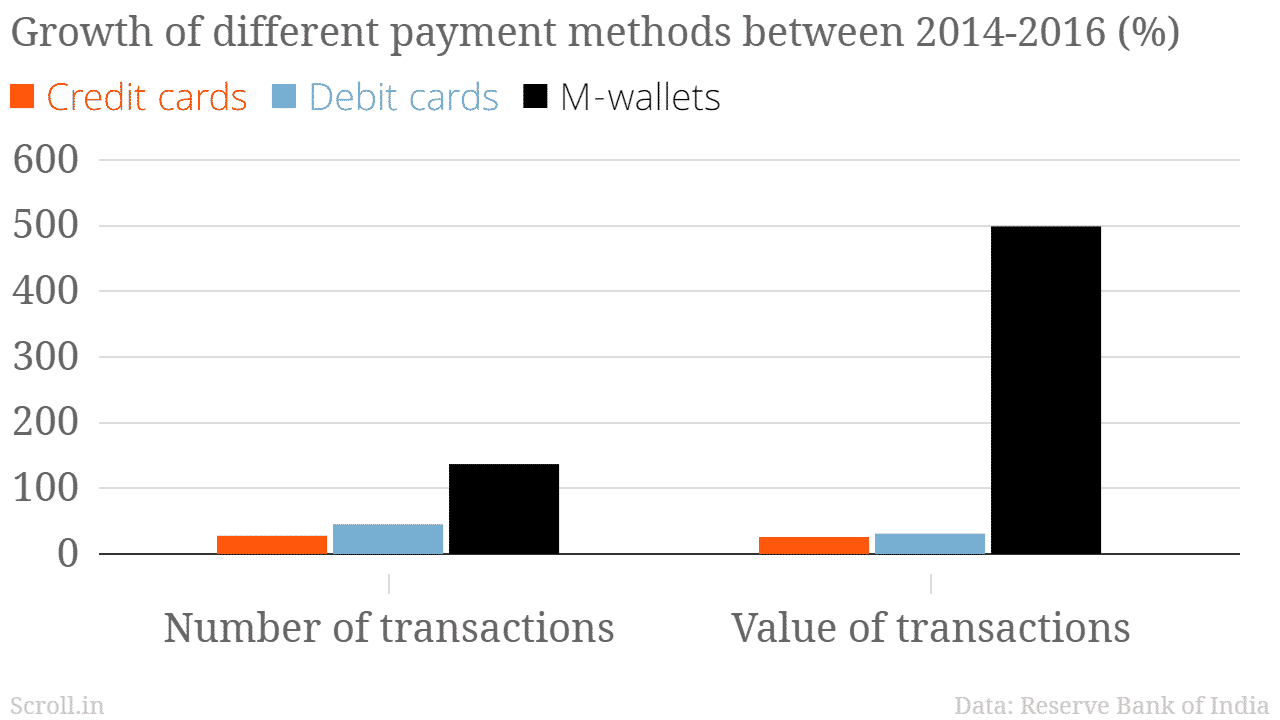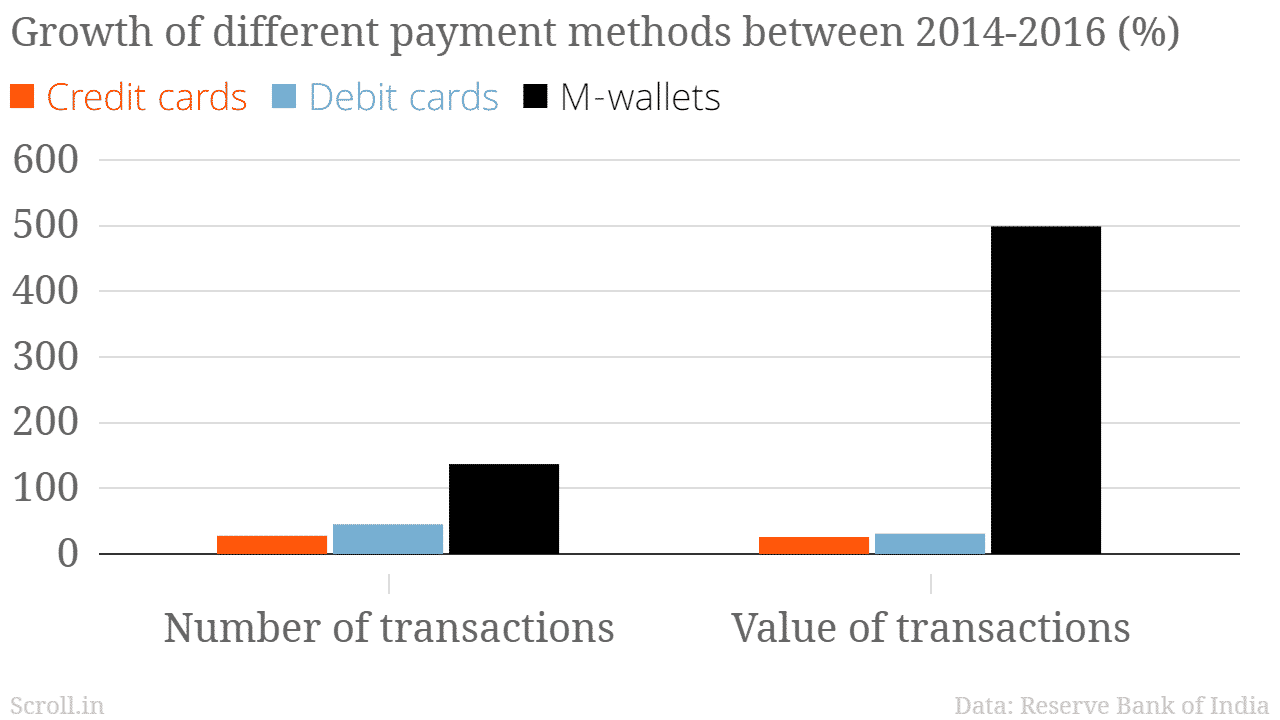 E-wallets have surely revolutionized the market but there's one step that can be (and has been) eliminated – loading money to the wallets. Many new applications (like phone pe) has been released which let users transact using their bank account balance directly. Hence, wallet service providers, to stay in the market for long, has to keep innovating and changing their business model. Payments banks have already emerged in the market and will lead e-wallets soon.
Go On, Tell Us What You Think!
Did we miss something? Come on! Tell us what you think of our article on eWallet in the comments section.
A startup consultant, digital marketer, traveller, and philomath. Aashish has worked with over 20 startups and successfully helped them ideate, raise money, and succeed. When not working, he can be found hiking, camping, and stargazing.