Social media has such an impact on people that 61% of them use their phones within 5 minutes of waking up, and one of the things they check is social media.
So, saying that social media has become an integral part of people's lives and they spend a good part of their time on social media will not be an exaggeration. At least in today's world!
Given that social media is of great importance in people's lives, it is an opportunity for marketers and businesses to connect with their target audience.
But the problem is social media is flooded with content, and people nowadays are selective about the content they see and seek unique content relevant to their thinking, lives, and interests.
Thus, it can be challenging to stand out if you do not have a clear social media strategy in place. So, following up with the latest social media trends can help you do something out of the box.
To help you frame your social media marketing strategy that makes your social media outshine, we have compiled a list of 20 current social media trends that have given growth to many social profiles and will continue to do so.
Social SEO Is Widening Its Reach
According to Google's internal research, social media platforms are impacting its core products, Maps and Search. The study says 40% of younger people turn to Instagram and TikTok to search for new places or type down their queries.
In fact, the New York Times and Mashable India in 2022 said Instagram and TkTok are GenZ's new search engines.
This means that hashtags alone would not make a difference. So, here's how you can tap into the social SEO realm:
Have primary and secondary keywords
Add keywords people are searching for in the captions
Add alt texts in the social images to widen the reach
Use keywords as hashtags as well.
Hootsuite ran a test to test the Instagram SEO and saw a 30% greater reach of the SEO-optimised posts and twice as many likes than the posts with simple Hashtags.
Brands Are Redefining The Authentic UGC Creation To Appeal To GenZ
UGC is defined as UserGenerated Content, the content generated by the customers or people themselves on social media and not the brand.
For example, instead of posting a professional shot of Adidas activewear by a photographer, Adidas might post a picture or video of a happy customer wearing it in the gym and working out.
User-generated content is a great way for brands to build relationships, spread awareness and build trust. And it is impactful, too, as it's found that consumers (especially GenZ) find user-generated content 9.8 times more impactful than the content generated by the influencer or the brand itself. In this, 70% of Gen X and Gen Z and 78% of Millennials respondents agreed that UGC is "very" or "extremely" helpful in knowing the product and making a purchase decision.
Brands are utilising a different strategy to leverage this fact by asking UGC creators to produce content that looks natural and organic. When UGC creators create content that a brand sponsors, they often do so in a very natural and organic way. This makes the content more likely to be seen as authentic by Gen Z consumers, who are more likely to trust it. 
If brands can do this, then UGC content can effectively reach Gen Z and even millennials with their marketing messages. It can help them to build trust with Gen Z consumers and drive sales.
Instagram Reels Are Still In The Trend
Even though 2022 was a bit chaotic for Instagram, its reels are still something you must keep creating to fetch engagement. They are still seeing a rise in social media trends.
Why, you ask?
And that is not all. Instagram's recommendation algorithm is still prioritising and pushing reels to its users. Plus, to widen the reels' reach, they have a new feature for public accounts that allows them to choose to have their reels shown on their Facebook feed.
So, if marketers post a reel, it is an opportunity for them to reach new audiences on both platforms.
BeReal Is A Fresh Place To Dig & Drive Engagement
BeReal is a social media app that was launched in 2020. It is designed to be a more authentic and genuine alternative to other social media platforms like Instagram and TikTok.
BeReal sends a notification to its users randomly once a day. When they receive the notification, they have two minutes to photograph themselves and their surroundings. The photo is taken simultaneously from the front and back cameras of the user's phone and posted to the user's BeReal feed, along with the time and location.
BeReal's unique photo-taking feature encourages users to be more authentic and present. The two-minute time limit means that users can't take the time to pose or edit their photos, and the front and back cameras force users to show themselves from both sides. Besides, it also doesn't allow for filters or editing.
BeReal has been growing in popularity, especially among Gen Z users. As of October 2022, the app was ranked number one in the App Store in the United States, with 27.9 million downloads.
Just for the term "BeReal", there were 270,600 weekly searches in September 2022.


And today, it has dropped to 92,000 searches.


Despite the search being lower and the features for businesses are still to be added, the company is on the road to improvement, which will matter in the future.
It is an authentic feel of early social media days when there were no ads and just pure photo sharing.
Even though the surge in popularity has affected the app, it is already in social media trends as it has already caught the attention of many.
Musicians: Shawn Mendes, Charli XCX, and The Kid Laroi are all on BeReal. They often use the app to share behind-the-scenes photos and videos from their lives.
Athletes: LeBron James, Naomi Osaka, and Megan Rapinoe are all on BeReal. They use the app to share photos and videos of themselves training, competing, and spending time with their families.
Actors: Emma Roberts, Millie Bobby Brown, and Timothée Chalamet are all on BeReal. They use the app to share photos and videos of themselves on set, at events, and hanging out with friends.
Businesses: Nike, Sephora, and Glossier are on BeReal. They use the app to share photos and videos of their products and employees and run contests and giveaways.
Influencers: Addison Rae, Charli D'Amelio, and Avani Gregg are all on BeReal. They use the app to share photos and videos of their daily lives and promote their brands and products.
For now, you can also use the app, create a presence, and use it to get involved with the audience until it launches real features for business.
AR And VR Technology Is Becoming Mainstream
Augmented reality (AR) and virtual reality (VR) technologies are becoming increasingly popular in social media trends. This is because AR and VR allow users to interact with digital content more engagingly, immersing them in what they see beyond reality.
AR filters and lenses are becoming increasingly popular on social media platforms like Snapchat, Instagram, and TikTok. These filters allow users to use these filters on their photos and videos to enhance the look and feel of the curated content and give users an interactive and visually appealing experience using them.
For example, Snapchat and Instagram have various AR filters, allowing users to try different makeup looks and see themselves in different outfits or places.
VR games are becoming increasingly popular on social media. These games allow users to experience a completely immersive environment that can be engaging and exciting.
For example, the game "Pokémon Go" uses AR to allow users to catch Pokémon in the real world, and the game "Half-Life: Alyx" is a popular StreamVR game that offers a truly immersive experience.
As a part of the extended reality (XR) industry, the AR and VR market size is expected to show an annual growth rate (CAGR 2023-2027) of 13.72%, which will result in a projected market volume of US$52.0bn by 2027.
News And Information Are A Rising Search Trend
Social media has changed how we consume news in many ways. It has increased the speed and reach of news circulation.
A little less than half, 48% of American adults, say they get regular news updates from social media.
Around 80% of Indian respondents aged 16-70 said they used social media as a main outlet for news consumption.
In fact, 24 out of 40 countries' respondents said they generally used social media as news channels.
That is why social media has outpassed radio, print news publications, blogs, and word-of-mouth as news sources worldwide.
Among the social media sites, Facebook is the most popular for news consumption, with 31% of U.S. adults saying they get their news from this site.
YouTube is the second most popular, with 22% of U.S. adults getting their news from there.
So, as a marketer, if you post news relevant to your industry or news in general, the engagement on your posts is likely to be there. For brands and businesses who have not yet thought to adapt to the changing landscape and enticing the new news realm, it's time you start with this latest social media trend and monetise it.
Social Commerce Is Booming 
Social commerce is using social media platforms to facilitate buying and selling goods and services. It is a rapidly growing trend, as more and more people use social media to connect with friends, family, brands, and shopping.
Social commerce is also a form of online shopping window where buyers can discover, browse, and buy products directly from social media platforms without even having to go directly to the website, such as Instagram Shop, Facebook Shop, Pinterest Shop, etc.
Instagram said 44% of people surveyed said they shop using Instagram every week.
Instagram users per checkout spend $65, whereas Facebook users spend $55, $10 less than Instagram, and Twitter users spend $46.
68% of people made at least one purchase from social media, and 98% of people plan their purchases using social commerce.
That is why consumers increasingly use social media to shop, and social commerce is booming. It is a social media trend that thoroughly integrates social media and e-commerce and sets up new trends and monetisation pavements. In 2022, social commerce alone generated $53.1 billion in revenue in the U.S., a 34.4% increase over the previous year.
Edutainment Content Is Going Strong 
Edutainment is a type of content that combines education and entertainment. It is becoming increasingly popular on social media platforms like YouTube, TikTok, and Instagram. People prefer this type of content as it makes them more likely to stay engaged and also helps them learn new things.
Since users are getting smarter these days, it is a current trend that they want to get entertained but also learn while they scroll, and that is why edutainment is becoming the latest social media trend.
You can give various forms to your edutainment content on social media, including videos, podcasts, blogs, games, quizzes, live streams, and webinars. Here, you can cover a wide range of topics, such as science, history, culture, health, finance, business, and any niche you have your business in.
Some of the reasons why edutainment content is appealing to people on social media are:
It provides value and relevance. The edutainment content helps users acquire new skills, knowledge, or insights that can benefit them personally or professionally. It also allows users to stay updated on current trends, issues, and opportunities in their fields of interest.
It stimulates curiosity and interest. As Edutainment content presents information creatively, captivatingly, and relatable, it sparks users' curiosity and interest. So, you can use storytelling, humour, emotion, or surprise to hook users' attention and keep them invested in the content.
It fosters engagement and interaction. If you allow your users to ask questions, give feedback, provide the sharing opinions, or push them to take action, Edutainment content can encourage users to engage and interact with the content and the creator. To do so, you can leverage social media features such as polls, stickers, reactions, or live chats to facilitate communication and participation.
There are many profiles on Instagram, channels on Youtube, Facebook, and other social media apps that create edutainment content and monetise it through advertising, selling courses, selling merchandise, offering paid subscriptions and more.
Personalisation And Customisation Are Taking A Limelight
Personalisation and customisation have become an integral part of social media trends. In addition to social media, other brands recommend products on their applications, OTTs recommend shows, and other companies personalise recommendations. These companies and social media use AI and machine learning to deliver more relevant and engaging content to users.
For example, AI-powered recommendation engines are being used to suggest relevant content to users based on their interests and past behaviour. It is like you only see content in your feed with the type of content you often engage with. So, if you see more hiking, cooking, and music videos, you only get content around the same. Thus, the feeds of every social media user differ based on their interests and behaviour.
Social media has also placed AI and machine learning to personalise ad recommendations, helping businesses reach their target audience more effectively and increase their chances of converting.
So, if you are a content creator, you need to do the following to catch up with this latest social media trend and get recommended to people:
Create high-quality content
Use relevant hashtags
Keyword optimise your captions
Add keywords in your hashtags
Promote your content (when required). The more people see it, the more it will increase its reach.
Use social media analytics to analyse what's working and what's not.
Brands Are Turning Towards Social Communities
In recent years, there has been a growing trend of brands turning towards social communities to connect with their customers. This is because social communities offer a number of benefits for brands, including:
Engagement: Brands in social communities get to engage with their customers more personally and meaningfully. This makes customers feel the humanisation of a brand and get attached on a personal front, leading to increased brand loyalty and advocacy.
Insight: Listening to customers in social communities about their problems, pain points, solutions they seek, expectations and more, you as a brand get valuable insights into your customers' needs and wants. You can use this information to improve products and services and to create more effective marketing campaigns.
Growth: As a brand, you connect with more and more people to share information, insights, and relevant details about the industry. It can help you grow your reach and attract new customers as a brand. When customers are happy with their experience in your brand's social community, they are likelier to recommend your brand to their friends and family.
There are different social media platforms where brands and businesses are following this social media trend of creating communities:
Facebook Groups: It is a popular platform for creating and managing social communities. You can keep your groups public or private and use them for various purposes, such as product discussion, customer support, and networking.
LinkedIn Groups: It is a platform for professionals to connect with each other and to share information about their industries. Brands can use LinkedIn Groups to connect with potential customers, recruit employees, and share content about their products and services.
Depending on where your customers are and which platform serves the needs of your customers, you must create a social community in that platform to engage with your audience.
For example:
Nike has a number of social communities on Facebook, LinkedIn, and Slack. These communities are used to connect with athletes, fitness enthusiasts, and sneakerheads.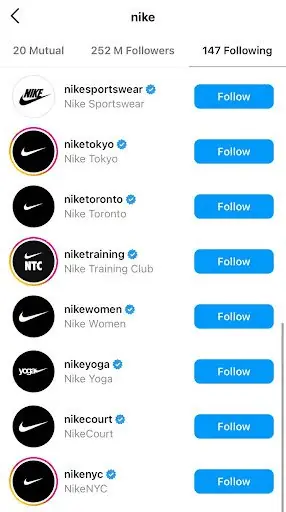 Starbucks has a social community on Facebook called "My Starbucks Idea." This community is used to collect feedback from customers about new products, services, and store designs.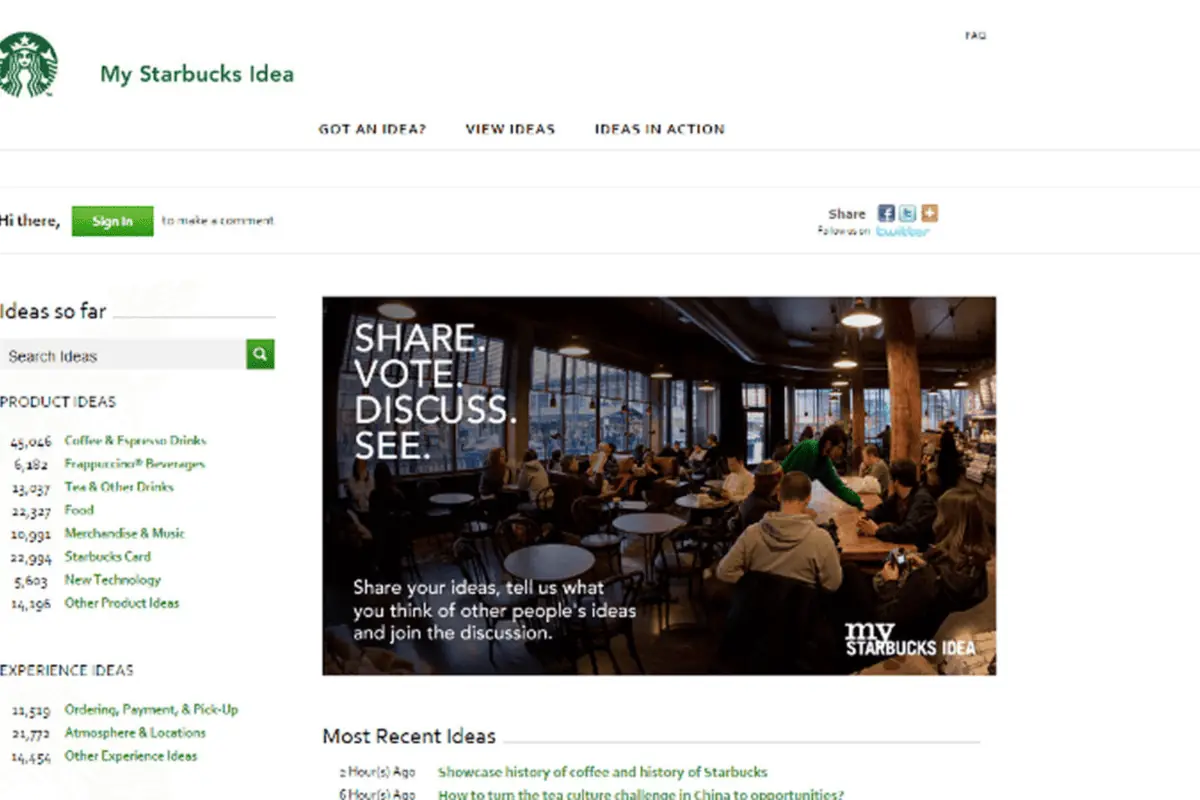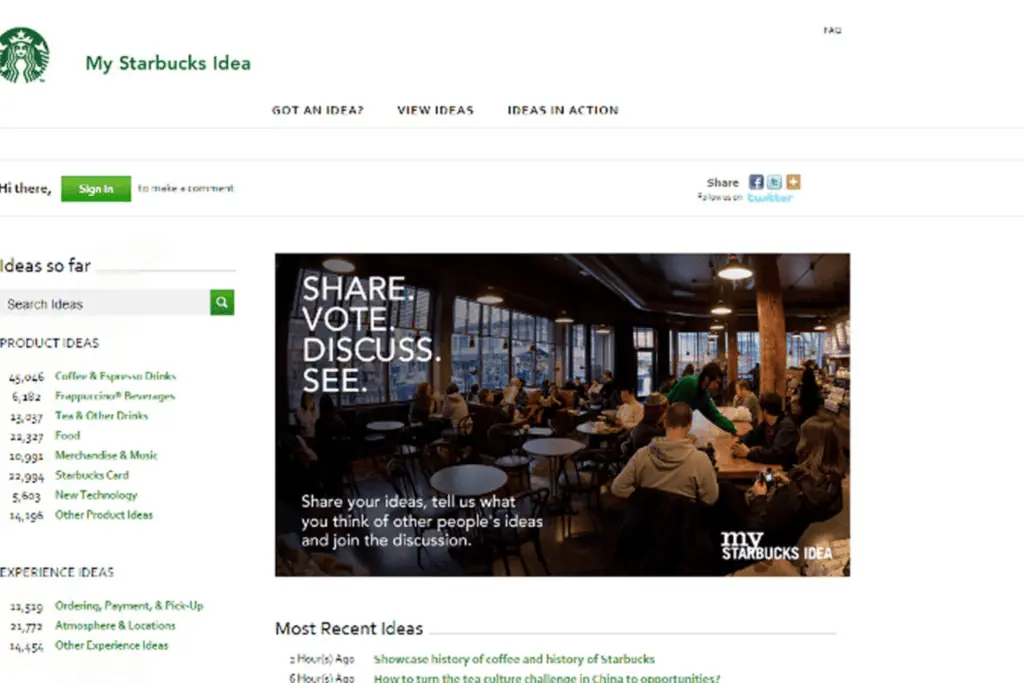 Social Customer Care Is Here To Rule 
In today's digital world, customers expect to be able to connect with businesses on their preferred channels, and that also includes social media. Social customer care provides customer service through social media channels like Facebook, Twitter, and Instagram. Provisioning social customer care also helps brands to improve customer satisfaction, loyalty, and retention on social media and improve brand reputation, advocacy, and word-of-mouth referrals.
In fact, research shows:
91% of people believe in social power to connect people, and precisely 78% of people want brands to connect people with each other using social power.
64% of consumers want brands to connect with them.
70% of consumers feel more connected to brands with CEOs who are active on social.
40% of responders expect an answer from brands in one hour.
Besides, social customer care is a part of surprise and delight marketing, which a few brands started to use and still have a long way to go. Surprise and delight marketing aims to attract and nurture customer relationships by offering unexpected rewards, creating positive emotional reactions, and exceeding customer expectations.
A few companies that are provisioning social customer care are:
Amazon: Amazon has a dedicated team of social customer care representatives, also called @AmazonHelp, who respond to customer inquiries on Twitter, Facebook, and Instagram. They are known for their quick response time and friendly customer service.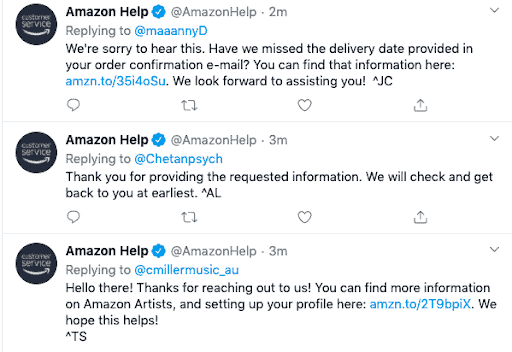 Netflix: Netflix has dedicated Twitter accounts for every country, where they respond to customer inquiries about billing, technical issues, and content. They are also known for their sense of humour and their willingness to go the extra mile to help customers.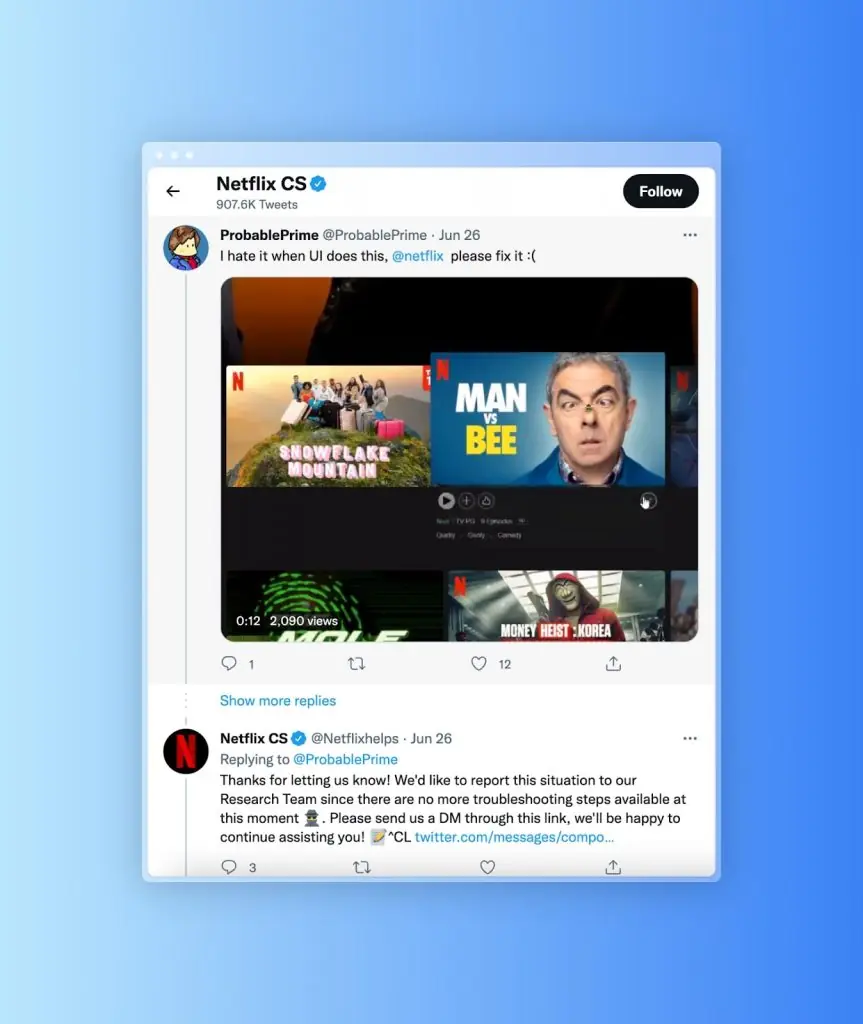 Brands Are Turning Their Attention Towards Live Audio Conversations
Brands are turning their attention towards live audio, also called social audio. This is one of the latest social media trends that is grabbing the attention of people and brands alike for their respective interests.
Social audio is one of the current trends in social media that allows users to connect through audio. This is done through live audio rooms, podcasts, or other audio-based platforms. It is a kind of subcategory of social media, which we can call audio-based social media.
There are reasons why brands and people are interested in live audio:
It is a more personal and intimate way to connect with customers. When people listen to live audio, they are more likely to feel like they are having a one-on-one conversation with the speaker. This can create a stronger connection between the brand and the customer.
Social audio is a great way to share information. When brands host lives audio rooms, they can sharereal-time news, updates, and insights with their customers. This can help brands create top of mind awareness and to build trust with their customers.
When a group listes to the live audios streams together, they feel like they are part of a group, a nd that is why we call it social audio as well. This can help brands to create a sense of belonging and loyalty among their customers.
Here are the platforms that have created spaces for live audios:
Twitter Spaces: Twitter Spaces is a place to host live audio conversations, by allowing users to create and join live audio rooms. You can use this space for a small intimate group or to talk to millions of listeners. Brands have used Twitter Spaces to host interviews with experts, to discuss current events, and to connect with their customers in a more personal way.
LinkedIn Live Events: LinkedIn Live Events is a live audio feature that allows users to create and join live audio rooms. This is audio only feature which brands have used to host networking events, to conduct job interviews, and to share company updates with their employees.
For example,
Mastercard hosted a live audio stream on Twitter Spaces to discuss financial inclusion with experts from around the world.
H&M hosted a social audio session on Twitter Spaces to discuss its sustainability initiatives with experts from the fashion industry.
Spotify hosted a Twitter Spaces to discuss the future of music with artists like The Weeknd, Charli XCX, and Megan Thee Stallion. Even though Spotify has its own social audio platform called "Spotify Greenroom" allows users to listen to live audio shows.
Salesforce hosted a LinkedIn Live Audio to discuss the future of work with experts from around the world.
Deloitte hosted a LinkedIn Live Audio to discuss the impact of artificial intelligence on the workforce with experts from the tech industry.
L'Oréal hosted a LinkedIn Live Audio to discuss the importance of self-care for women in the workplace with experts from the beauty industry.
So you see, we can already see big names using social audios to connect with their audience. Signifies the growth of this social media trend which is bringing social audio trend, in the near future.
Short-Form and Bit-Sized Content Are Still The King –
Oh yes, you heard it right! The bit-sized and short-form content are still making he waves.
TikTok began by allowing users to create reels of 15, 30 and 60 seconds, but now it allows users to upload videos of uo 10 minutes.
On Instagram, you can choose to post reels of 15, 30, 60 and 90 seconds.
So, even though there are these expanded options of creating reels, Mireia Boronat, senior content marketing executive at The Social Shepherd siad, "As a general rule, it's good to stick to 7 to 15 seconds, as short Reels tend to loop and will count as multiple views. Then, the algorithm picks up that your video is getting many views and pushes it to more users."
However, as Instagram users spend 113.5 million hours per day on Instagram (as per 2.35 billion spending 29 minutes per day on Instagram), they give 17.6 million hours solely to reels.
Though this data says, reels take 20% of users time of reels, Meta said, after Q1 2023, reels are now accounting for 30% of the time share.
Plus, 97.8 million hours people spend watching TikTok videos per day, which is often shorter in format.
So, even when quarter by quarter the percentage of short form content watching time is getting higher, it still has the potential to take you to new heights.
Niche Platforms Are Gaining Popularity
As the technology is getting mature and people are getting more deeply-acknowledged to different social platforms, they are becoming more aware of how different platforms function and the types of content they are suited for. That is why, users are getting very particular about the stuff they want to see on that very particular platform.
I would say, there are now different cream lines where people and brands have defined which type of content is to be posted on which platform. In other words, they have preferences for certain types of content on certain platforms.
And that is why there are different platforms that cater to user's specific interests and needs, which are now gaining popularity, including:
Instagram: A photo and video-sharing platform that is popular for its visually appealing content. People use Instagram to share their lives with friends and family, connect with brands and influencers, and discover new things. Instagram is known for its creative and expressive content which has users in billions. Thus, it is also a platform that almost every business use to connect with their target audience.
Facebook: A social networking platform that is popular for its ability to connect people with friends and family. Today, people use Facebook to stay in touch with loved ones, to share news and events, and now according to current trends have started to join groups and communities. Facebook is known for its active communities, and it is a great platform for businesses to build communities and connect with their customers and build relationships.
Pinterest: A social media platform that is focused on sharing images and more of visual content. People use Pinterest to find inspiration for their projects, hobbies, and interests.
LinkedIn: A professional networking platform that is popular for its ability to connect people with potential employers and partners. People use LinkedIn to share their professional profiles, to find jobs, and to connect with people in their industry. LinkedIn is known for its business-oriented content, and it is a great platform for businesses to connect with potential customers and partners.
Reddit: Reddit is a social news platform where people can share links, news articles, and other content. Reddit is known for its active communities and its diverse content.
Twitter: A microblogging social platform that allows users to post short messages, or tweets, of up to 280 characters. People use Twitter to share news, opinions, and personal updates. Twitter is also a great platform for businesses to connect with customers and build relationships.
So, you see, there are different social media platforms with different social content. There is no one "best" social media platform that has has all type of content. People don not want to see job openings on Instagram, a holiday video on LinkedIN, long form continent on Instgarm instead of Facebook and so on. This is why businesses are following the social media trend of being niche-specific in order to improve the customer experience.
The Creator Economy Continues To Blossom
Content creators' trend of creating content based on their hobbies, passion, or interests will still be a social media trend because it allows these creators to connect with their audience on a more personal level. When creators create content about things that they are passionate about, it shows in their work. Their enthusiasm is contagious, and it makes viewers more likely to engage with their content.
In addition, creating original content about one's hobbies, passion, or interests can help creators to build a community of like-minded people. When people find creators who share their interests, completed works, or experiences, they feel a sense of connection. This can lead to increased engagement with the creator's content, as well as opportunities for collaboration and sponsorships.
For example,
Yoga Girl, is an Instagram influencer who shares her love of yoga and healthy living with over 10 million followers. Her feed is full of beautiful photos and videos of her practicing yoga, as well as inspirational quotes and advice.
Yoga Girl, who's name is Rachel Brathen, does monetize from what she posts on social media. She has a number of different income streams from social media, including, advertising, sponsorship, merchandise, classes and workshop, and books.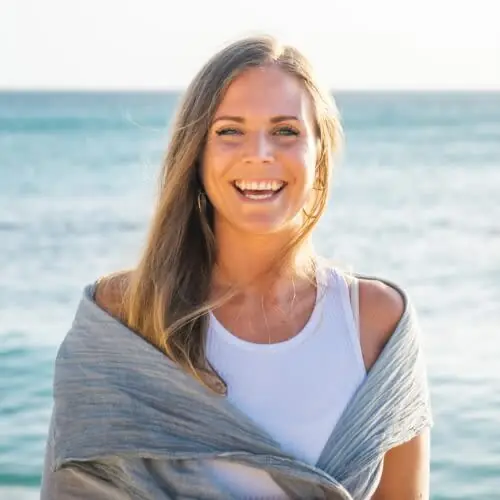 Gary Vaynerchuk is a serial entrepreneur and business influencer who shares his insights on business, marketing, and entrepreneurship on Twitter with over 10 million followers and 30 million followers on Instagram. His content is often thought-provoking and inspiring, and he is a great source of information for anyone looking to grow their business.
Again, he monetises from advertising, selling books, courses, sponsorship and other streams.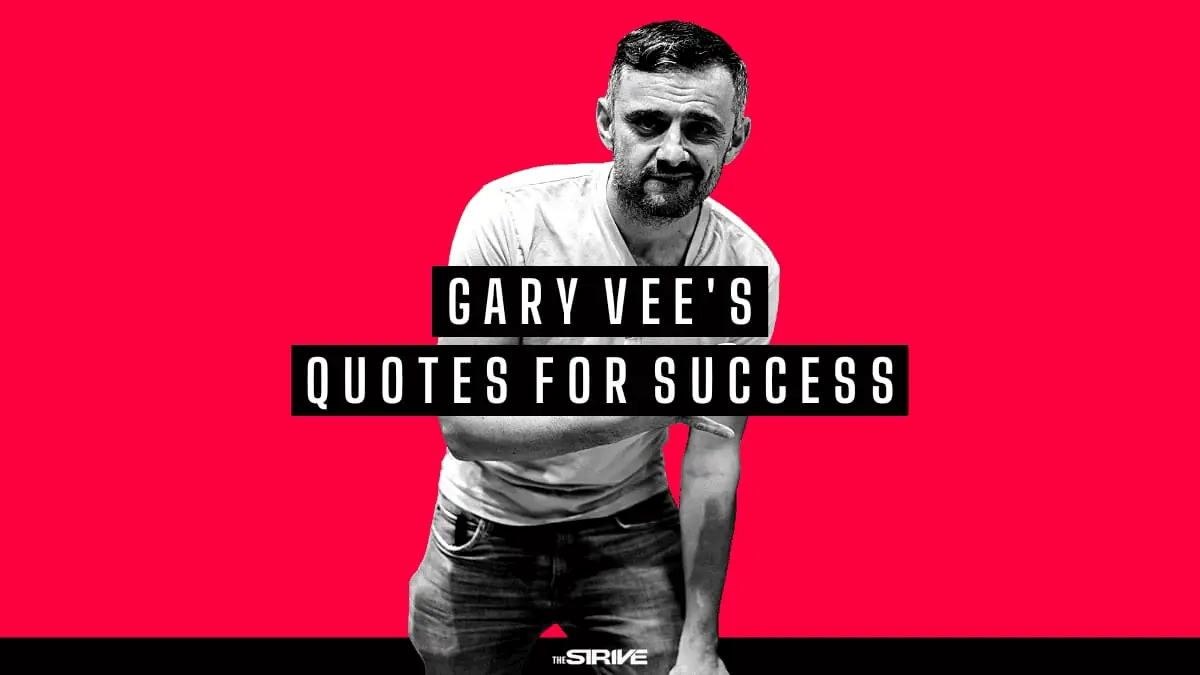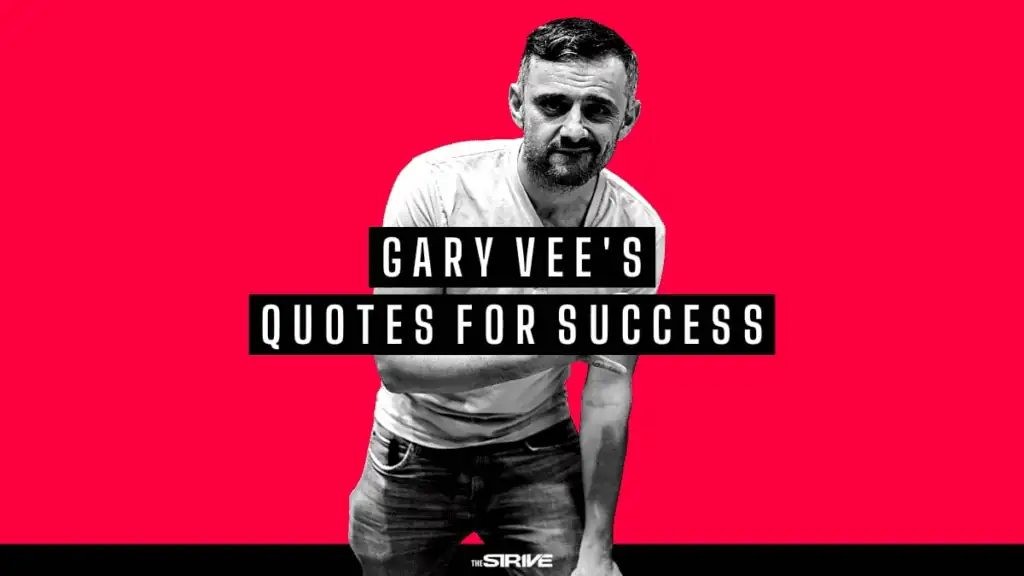 Thus, as people tend to trust these content creators who follow their hobbies, passion, and interests, brands are getting in touch with these creators for more organic promotions.
See A Raise Of Micro-Influencers' Marketing
Micro-influencers are social media users with small but loyal and engaged followings, usually between 1,000 and 100,000 followers. People often see them as more authentic, relatable, and trustworthy sources of knowledge than celebrities or macro-influencers.
There has been a rising social media trend of micro-influencers marketing in every industry. This is because there are a number of advantages a micro-influencer has over a macro-influencer.
Even though their audience is smaller than the celebrities or macro-influencers, they have an engaged and loyal audience who trust them. This means that micro-influencer followers are more likely to pay attention to their content and to take action, such as clicking on a link or making a purchase.
Micro-influencers have a more relatable audience. That is because they have like-minded peers in the following list who are there for authentic content. Plus, since these people are not celebrities or supermodels, and they don't live in a glamorous world, they are more approachable and relatable to their audience. This adds to loyalty and trustworthiness.
Micro-influencers are any day more inexpensive than macro-influencers or celebrities, as they do not have as much monetary demands. So, it is a win-win for you as a brand as you'll reach a new audience on a budget.
So, like 90% of markets say that micro-influencers are inexpensive, fetch high engagement, and bring better ROI, it is a social media trend that is going nowhere and is here to stay.
Brands To Favour Narrowed Advertising 
Narrowed advertising is likely to be a popular social media trend in the future.
Now this is because narrowed advertising allows businesses like you to target your ads only to the specific group of people who are highly likely to be interested in your service or product. There is no doubt that shooting ads to a wide audience will increase the reach and raise brand awareness, but narrowed ads not only save your budget but also improves the efficiency of advertising campaigns to get better results. Thus, businesses have started to target their ads to people based on their interests, demographics, and even past purchase behaviour. 
Moreover, with technology evolution, consumers are also becoming more aware of the importance of privacy. Thus, they are less likely to click on ads that are not relevant to them. Instead, they are more likely to report these ads from their social media feeds that they find are causing annoyance. Narrowed advertising allows you to target your ads more precisely, which can help to reduce the number of irrelevant ads that consumers see.
For example,
The usage of recency theory in narrow advertising can help you get three times more traffic than simply running ads without gauging user behaviour and demand. Although theories can change, come and go, recently, this narrowed advertising theory has been in trend.
For products that are typically purchased on weekends, such as beer or drinks, advertising about them on Thursdays or Fridays on social media can have a significant impact on sales. In fact, ads delivered on these days can generate almost three times more incremental sales lift than ads running on other days of the week.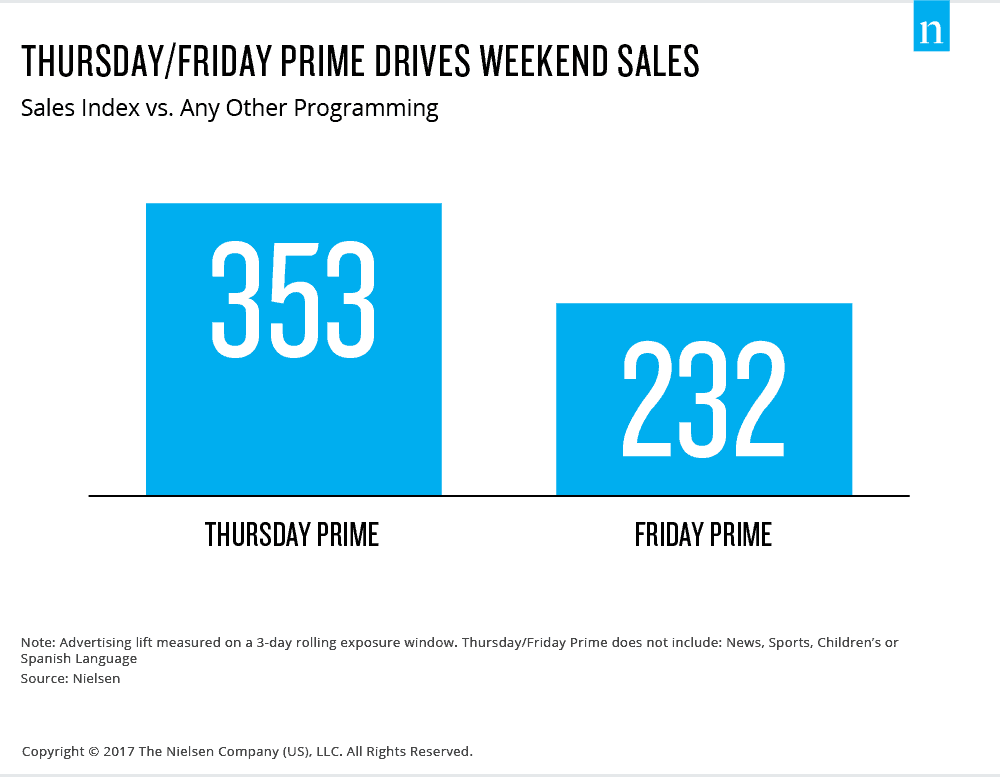 Changing Definition Of Brands' Sustainability & Environment Care 
The definition of sustainability and environmental care for people has quite changed in the last couple of years. They just do want the bards to write sustainable, recycled products or environment-friendly words on the products. Instead, they want the brands to show in real life, evidently in practice, the measures they are taking to work towards these causes. Besides, 57% of consumers say they are willing to change their purchasing habits to reduce environmental impact.
According to Statista's' research:
89% of people say companies should do a lot more to reduce production's carbon impact.
88% of people say sustainable practices should be a standard business practice.
88% of people say brands have the responsibility to take care of the 2 Ps – people and the planet.
86% of people say businesses should take part in solving climate change issues,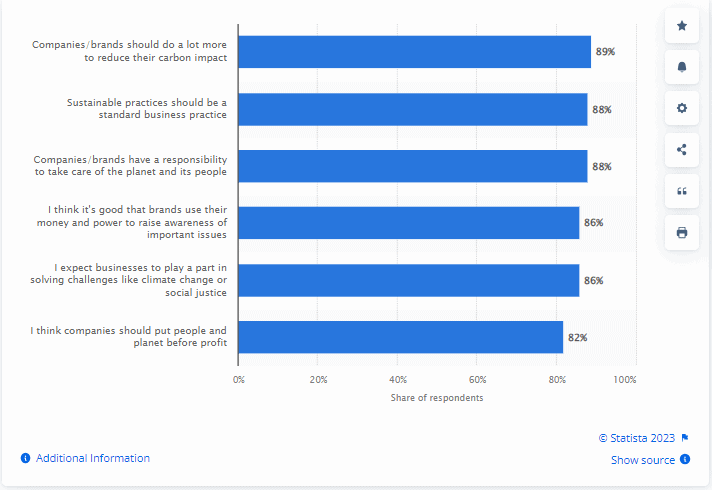 For this reason, many brands have started to communicate their sustainability efforts and initiatives on social media and now is becoming the latest social media trend.
The Body Shop is a cosmetics brand that is committed to using sustainable ingredients and packaging. The Body Shop also uses social media to promote its sustainable products and its commitment to sustainability.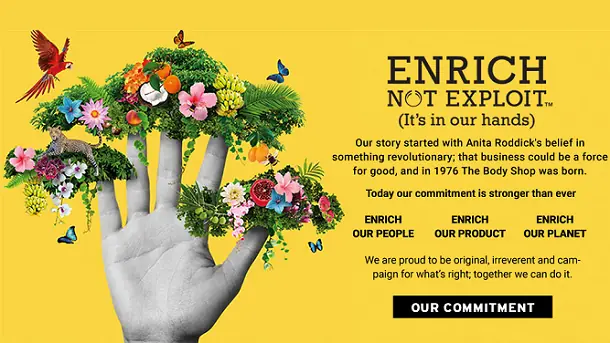 Nike has a long history of sustainability initiatives, and it also uses social media to highlight its efforts.
For example, Nike has a dedicated sustainability page on its website that features news about its sustainability initiatives, as well as videos and infographics. Nike also uses social media to promote its sustainable products, such as its Nike Flyknit shoes, which are made from recycled materials.


Similar to them, there are many more brands that have become vocal about how they have started to promote their tasks towards sustainability are making it a current trend.
Interactive Content Is Still On Rise
Interactive content posted on any social media site is still on the rise as a social media trend. The reason is simple, the interactive toggles and options lure the attention of the users and thus make them engage with such content more than they get engaged with the passive content, such as text or images.
The different types of interactive content that are popular on social media include:
Polls: Polls are a great way to get feedback from your audience and to learn more about their interests. You can use polls to ask questions about your products or services, your content, or even just general topics that you think your audience would be interested in.
Augmented reality (AR) and virtual reality (VR): AR and VR are becoming increasingly popular on social media. If you use the element of these technologies, it allows users to interact with such content in a more immersive way. AR and VR can be used to create educational content, marketing campaigns, and even games.
Quizzes: Quizzes are a fun and engaging way to interact with your audience. You can create quizzes about your brand, your products or services, or even just general knowledge. Quizzes can be a great way to generate leads and build relationships with your audience.
Games: Games are another great way to entertain your audience and keep them engaged. You can create games that are related to your brand or products, or you can create more general games that are just for fun. Games can be a great way to promote your brand and build excitement around your products or services.
For example,
Nike uses polls on Instagram to ask questions about its products and to get feedback from its audience. For example, Nike asked its audience to vote on their favourite new shoe design.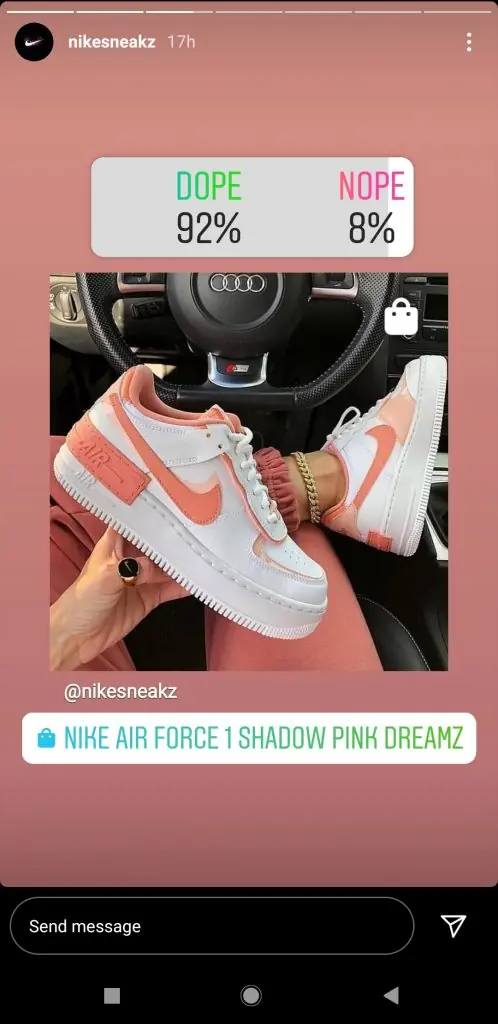 Starbucks uses games on Facebook to engage its audience and to promote its products. For example, Starbucks created a game where users could try to guess the ingredients in its Frappuccinos.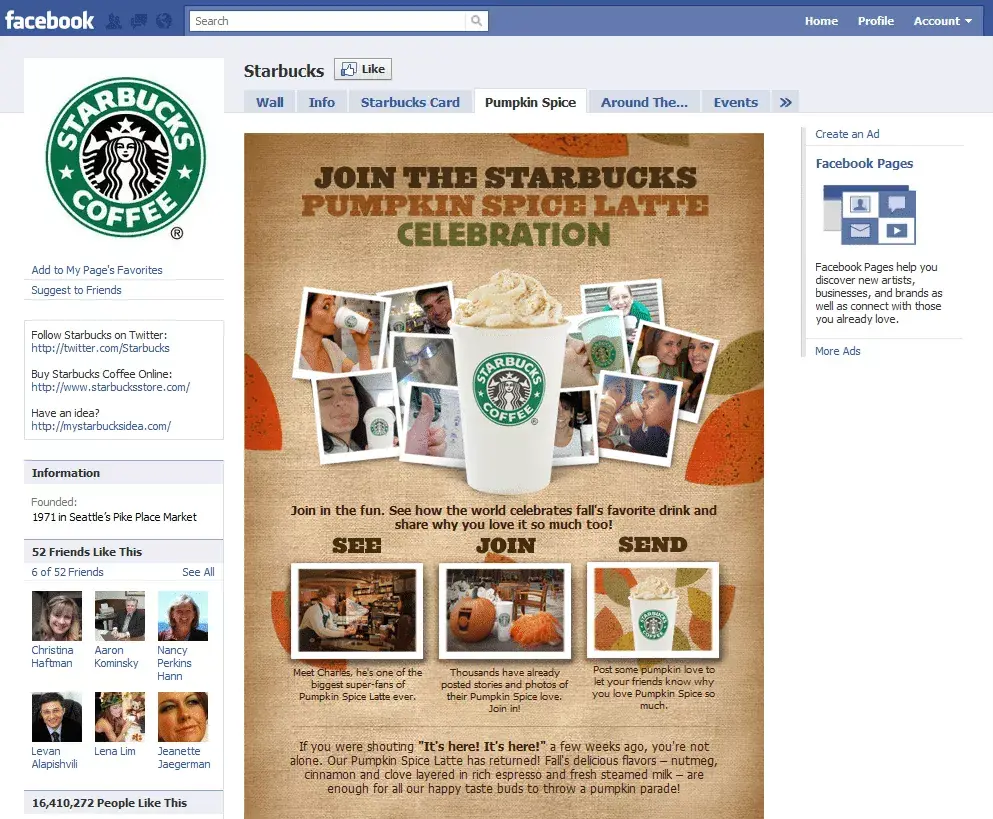 IKEA uses virtual reality (VR) on its website to allow users to experience its products in their own homes virtually. For example, IKEA created a VR experience where users could see how different furniture would look in their living room.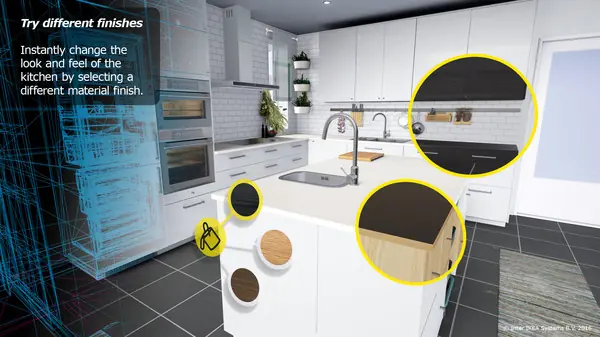 Bottom Line
In the dynamic world of social media, staying attuned to the latest social media trends is not just a choice but a necessity for brands and marketers who aim to thrive in the digital realm. As social media's influence grows, so does the need to craft innovative strategies that resonate with the ever-evolving interests of the audience. These trends very clearly define the importance of authenticity, engagement, and relevance in the content that is being shared on these platforms and how people are liking it.
The current landscape highlights how things have changed on the social fronts, and brands are adopting the changes to complete the users' demands. These trends provide brands with the opportunity to not only capture attention but also to build enduring relationships, monetise social space better, and pave the way for a successful future in the ever-evolving world of social media.
Ravpreet is an avid writer, prone to penning compelling content that hits the right chord. A startup enthusiast, Ravpreet has written content about startups for over three years and helped them succeed. You can also find her cooking, making singing videos, or walking on quiet streets in her free time.