Holding and conducting seminars are some of the most taxing and time-consuming deals for individuals and businesses alike.
This is even more apparent when the target audience is not one available locally – gathering everyone in the same location for training or workshops becomes an overwhelming task.
The amount of time, money, resource and planning required is not economical or feasible to hold seminars.
Enter webinar – a solution that uses the internet to solve the issues faced in hosting and attending seminars.
What Is A Webinar?
Webinar essentially means seminar sessions held over the internet. The term is the portmanteau of two terms "Web" and "Seminar" and refers to a web-based conference which is either conducted live or presented pre-recorded. Since it is held online, anyone with appropriate equipment and access can attend a webinar from anywhere using the internet.
When expanded, the webinar definition can be put as "an online seminar, workshop or lecture where the speaker(s) deliver presentations and share information to large audiences."
A webinar, just like its offline counterpart, is a live event with a specified date and time of occurrence. It allows for the easy presentations of slideshows and documents that would generally be done during a face-to-face gathering.
Webinars come under the category of web conferencing – a general term encompassing various other online conferencing methods.
This brings us to –
Features Of Webinar
Here are some of the basic features of webinars commonly available throughout different webinar software and services –
Real-time audio, video and text-based communication
Easy presentation of slideshows, documents and screen content
Sharing, downloading and recording of complete lectures and sharing or viewing them afterwards
Surveys, polls, MCQs, exams, and quizzes
Webinars help presenters interact with their audiences using various elements such as chats, surveys, polls, quizzes, and questionnaires. Attendees can also share the webinar event using social media sites for others to join.
If you show up late to a seminar, you miss a portion of it. But there are different types of webinars, some of which help mitigate this issue.
Types Of Webinars
Webinars can be classified into three types based on the release and availability of content –
Live Webinars
On-Demand Webinars
Automated Webinars
Live Webinars
Webinars are usually one-time events that occur during a specified date and time. There are no options for scrubbing or pausing a webinar. It goes on just as it would in a seminar taken by a person. Show up late, and you miss a portion of the webinar.
On-Demand Webinars
Considered a great marketing tool, on-demand webinars allow audiences who have signed up to view it later on at the time of their liking. Based on the features of the webinar software used, it can even allow for the usage of interactive elements such as polls and quizzes to be used by the viewer.
Automated Webinars
Automated webinars work in an orderly fashion –
The presenter records and uploads the webinar to the platform
The date and time of release are set
The webinar is streamed live to the audience when the specified date and time arrive.
But this raises the question –
What is the difference between a webinar and a video conference?
Let's find out.
Difference Between Webinar and Video Conference
| Webinar | Video Conference |
| --- | --- |
| A webinar takes place over the internet and enables presentations to be made by the speaker(s) to a large audience. | A video conference takes place over the internet and is used by individuals and businesses alike to interact with one another. |
| Webinars are usually used to share ideas, experiences, and educate others on various topics. | Video conferences are usually used to meet, interact, and conduct live meetings and briefings. |
| Webinar usually allows for one-way communication, i.e. from the presenter to the audience. But there are provisions, though limited in number, for the audience members to be able to interact with the presenter. | A video conference allows for full-duplex communication between all participants at all times. |
| Webinars allow for easy scalability and the ability to add a lot more participants. | Video conferencing is limited in terms of scalability. Increasing the number of participants generally decreases productivity due to the nature of video conferencing. |
Even though webinars and video conferencing use the same underlying technology of live video streaming, their use cases differ.
This raises the question –
How do webinars work if they are quite different from regular video conferencing? Does hosting a webinar require special "webinar software"?
How Does A Webinar Work?
Setting up a webinar involves similar steps and software to set up a video conference. Now, let's look at how to create a webinar.
Creating a Webinar
Here's a list of steps to be followed in order to ease into the nitty-gritty of creating a webinar –
Use a professional SAAS to host your webinar.
Set a date and time for your webinar
Select and prepare your webinar topic and content, respectively
Promote your webinar – tease the webinar to the world by using social media and landing pages to raise awareness and interest; usage of hashtags are recommended for better reach.
Practice before going LIVE – check your equipment and their settings.
You're all set! Best of luck on your webinar.
While a webinar can be created and held using regular video conferencing software that allows for group calls like Skype, Google Hangouts, it is not advisable to do so. The video conferencing software and services are optimised for making group video calls and not exactly for conducting webinars. Many software and services are optimised to provide you with specific tools and make your webinars look more professional.
Webinar Software
Here's a list of free and paid webinar software and services that can help you get started –
Once a webinar is created, all that is left is to send out the invites, share the link on social media – if it is a public webinar – and promote it for maximum reach.
Participating In A Webinar
Participating in a webinar has become quite easy because all it takes to join one is to click on the webinar link and register using any of your internet-connected devices. The said device used for registration and viewing should have –
Stable connection to a high-speed network
The necessary software required to access the webinar (if required)
Good video and audio output capability
Most of the devices owned by many can support webinars right out of the box without a lot of setups – except for installing the webinar software if required.
Once registered, you are able to participate in the webinar at the specified date and time. It is to be noted that the method of joining and participating in a webinar varies based on the webinar software used to create the webinar.
This brings us to –
The benefits of a webinar over holding a regular seminar.
Benefits Of A Webinar
Webinar offers a lot of advantages and removes many of the limitations posed by offline seminars. While a seminar has the following drawbacks to it –
Requires physical presence
Not independent and flexible
Lesser number of interactive options
Takes a lot of time, money and planning to hold just a single seminar
Webinars take the best of both worlds and help provide users with a seamless and flexible experience. Here's the list of benefits of hosting a webinar –
Low Cost
A webinar helps save on travel costs and significantly reduces the amount spent by organisers and attendees for creating or attending a seminar. Webinars also tend to be mostly free while providing a lot of value to viewers and businesses respectively. This makes webinars a lot more cost-effective than holding seminars.
Convenient
Since webinars are held online, it allows people to host and view them right from the comfort of their home or office. Most of the gadgets we own come more than equipped to host or attend a webinar, making it even more convenient. All that is required is a stable internet connection to connect and view the webinar.
Worldwide Reach
A person can host a webinar for audiences worldwide for a fraction of the cost. It is easier to reach a larger audience pool that includes people from all over the world, instead of just your locality by hosting a webinar. Compared to this, the travel expenses for hosting a seminar for a large group or attending a seminar in another country itself would come out to be higher than the amount that would allow you to create or watch webinars for months.
Interactive
Webinars are quite interactive – with all the surveys, polls and questionnaires, it is bound to keep the audience interested and helps make the webinar much easier to understand. Webinars also help manage a larger audience since everyone tends to receive their very own video and audio stream, giving it a more personalised touch.
Promotes Brand Image
Webinars act as a platform for businesses to reach their target audience and make direct contact with them. This tends to improve brand recognition, perceived quality, and status of the presenter (individual, brand, or business representative) in the eyes of their audience members.
Obtain Sales Leads
In order to attend a webinar, a viewer has to be interested in it to voluntarily register. This proves to be a valuable data collection and lead generation tool. Since only the interested people voluntarily sign up, webinars help businesses generate a long list of potential sales leads and customers within no time. Webinars can also be used to increase sales by converting viewers into potential customers. This can be done by selling to the viewers while educating them about the product simultaneously.
Final Thoughts
Webinars can be successfully used in a lot of industries and fields. They are convenient for both attendees, speakers and organisers on the whole. This is why webinars have risen to become one of the most important sales tools for individuals and businesses alike.
Go On, Tell Us What You Think!
Did we miss something? Come on! Tell us what you think about our article on What is a Webinar in the comments section.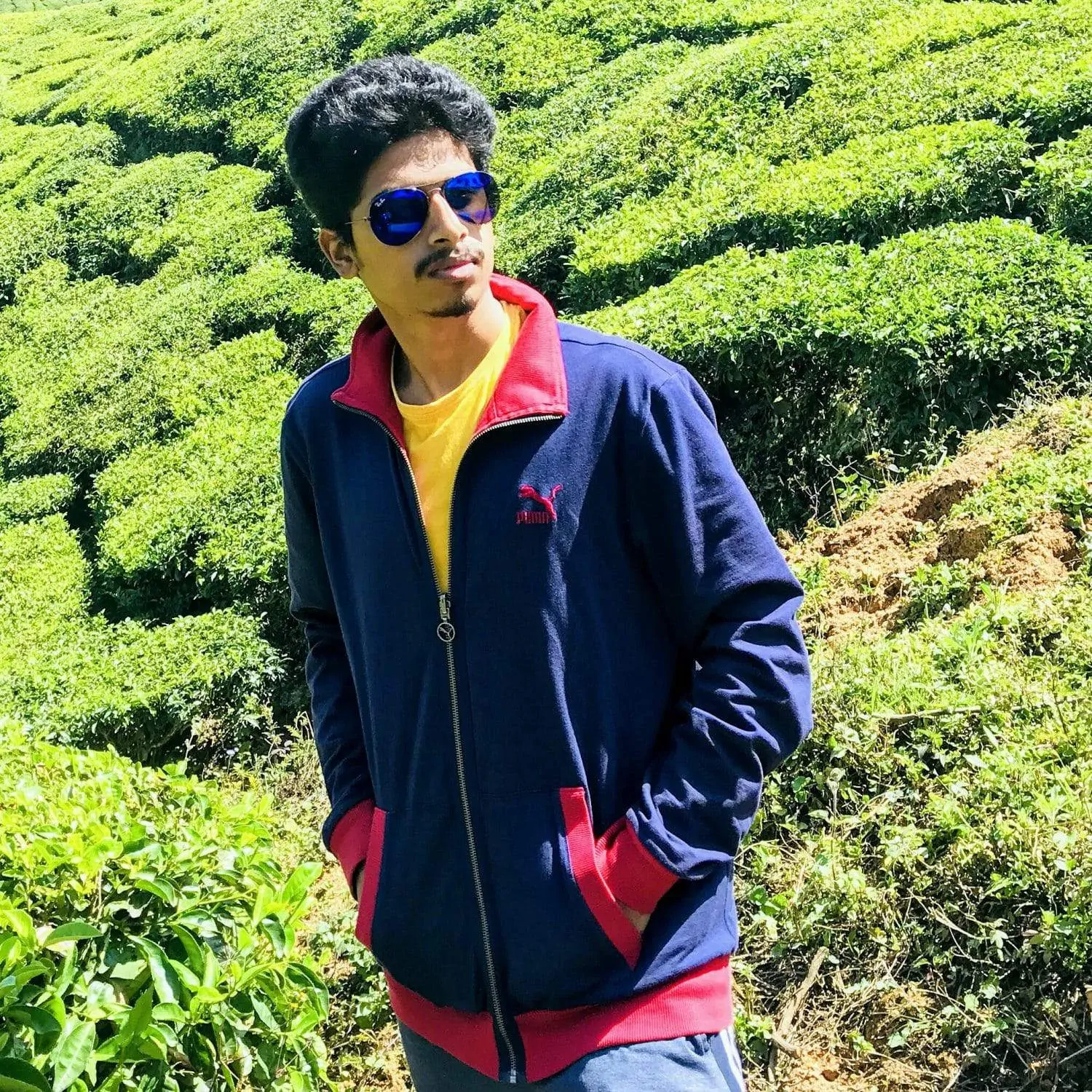 Started out to become a developer but felt at home in the home of startups. The journey started from a single novel. Been an entrepreneur since schooling days. Interested in coding, reading and movies.