YouTube has a monopoly over the video-sharing industry and only recently has other services such as Facebook, Instagram and Netflix have risen to pose as a threat. With over 300 hours' worth of video being uploaded to the site every minute, YouTube might look virtually undefeatable in the video-sharing space. YouTube also gets over 1.9 billion monthly active users to its site – making it one of the most visited websites in the world.
Compared to YouTube, Vimeo's stats look tiny. But Vimeo has been around for longer than YouTube and managed to thrive amongst the heavy competition.
Founded: 2004
Monthly Active Users: 90 million

Founded: 2005
Monthly Active Users: 1.9 billion
While YouTube has large amounts of content being uploaded to it, Vimeo prides itself as the place for artists and companies to showcase their videos and content.
While this provides an overview of the two, let's look in detail as to how YouTube differs from Vimeo.
YouTube vs Vimeo
YouTube

Vimeo

Acts more as a medium where anyone can upload and share their videos
Large user base
Ad-focused user interface
Mostly free to use
Unlimited storage
Advertisements

More focused on artists and companies looking to showcase their content
Niche user base
Higher quality/niche videos
Free and Paid Tiers
Replace video after uploading
No ads
Interface & Customizability
YouTube
YouTube has a generic and simplistic user interface that helps anyone navigate around the site quite easily.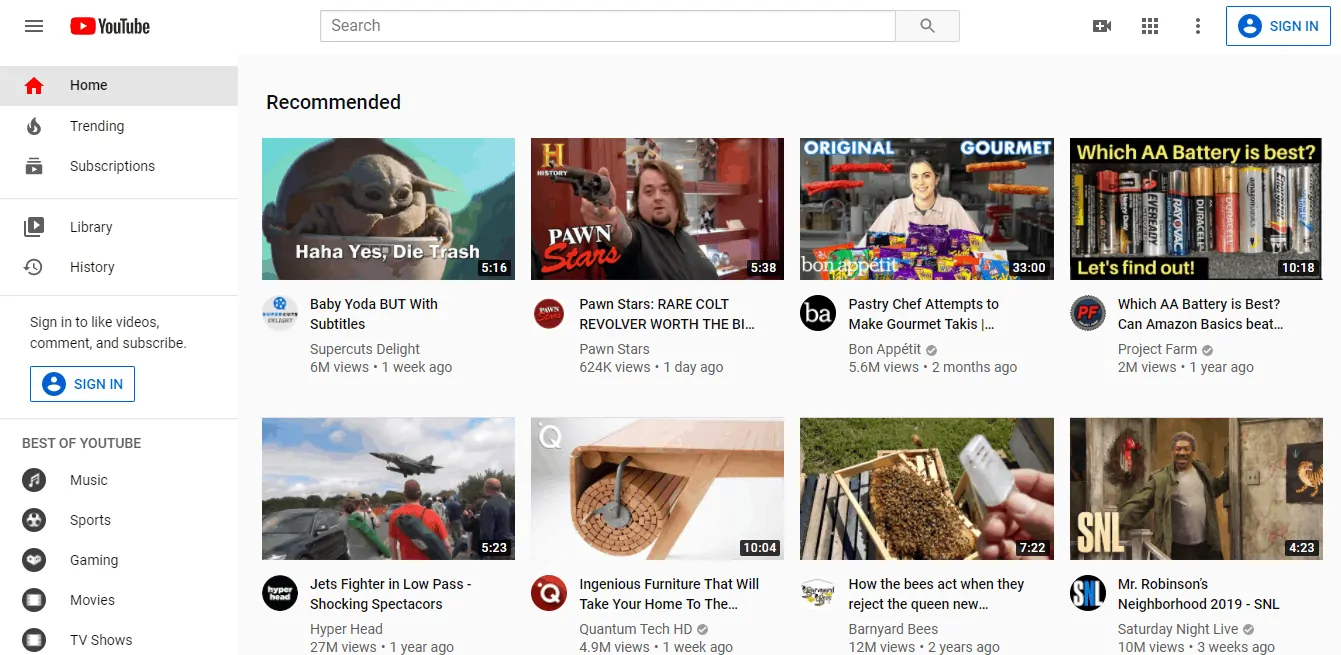 But when compared with Vimeo's, YouTube is more focused on presenting loads of content and other interactive elements – which is good but distracts from the viewing experience at times.
YouTube also offers its viewers the ability to change resolution, playback speed and closed captions within few clicks.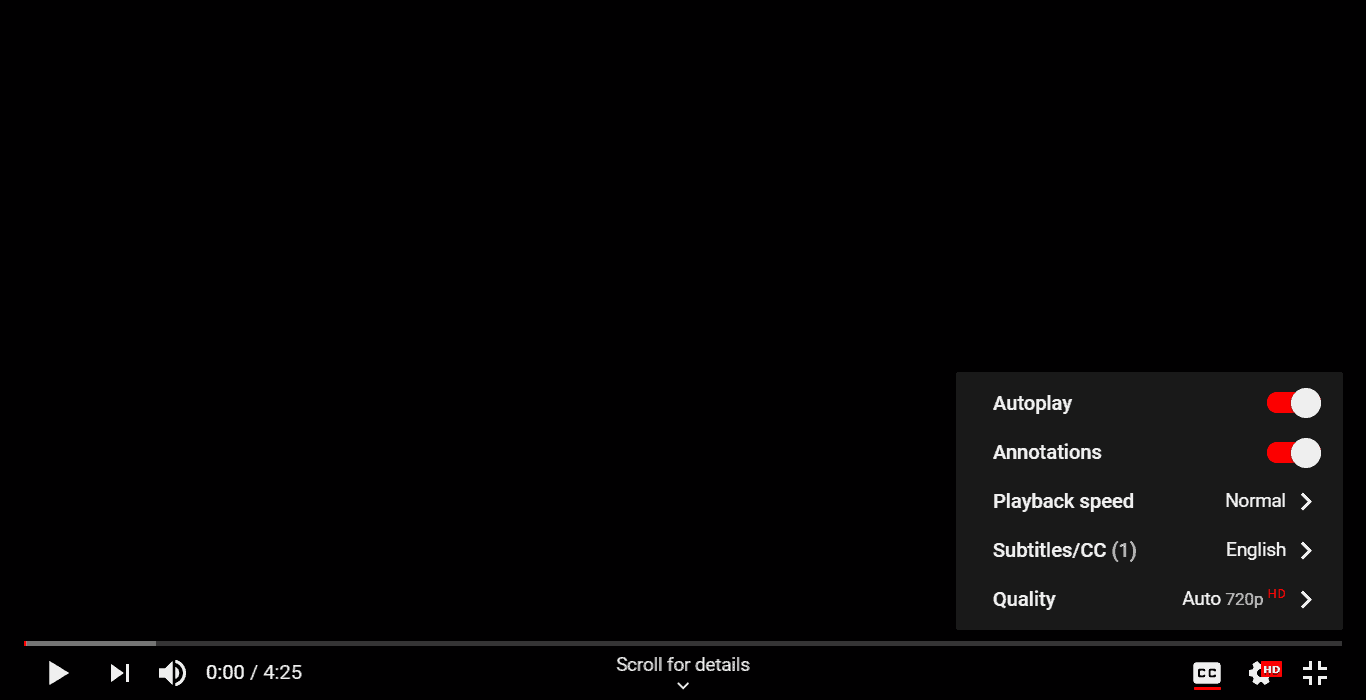 Vimeo
Vimeo has a clean and simple to use interface that gives more emphasis to the content being played rather than providing other content available to watch. Vimeo also provides neatly organized categories of various different topics and genres for one to watch right on the home screen.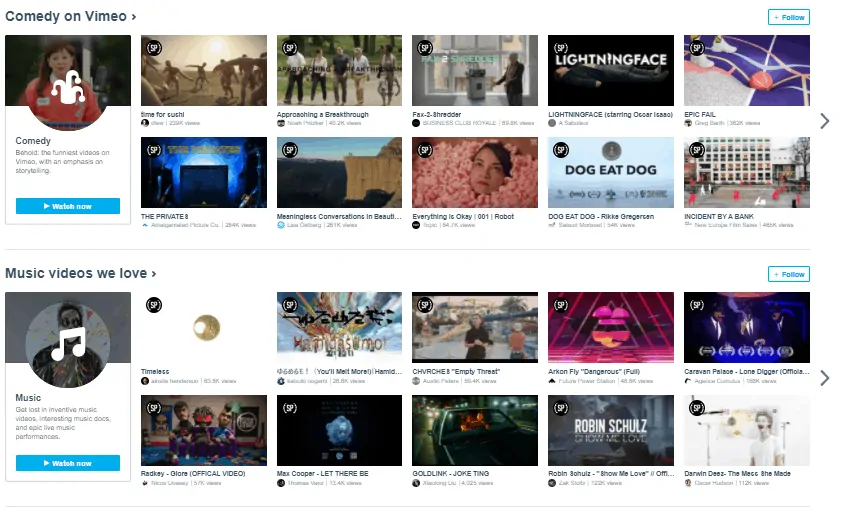 Vimeo's video player interface is much simpler and leaner in terms of features when compared to YouTube and helps provide lesser distractions while watching content. It allows for changing the resolution, share, like, follow and add to playlists within the player.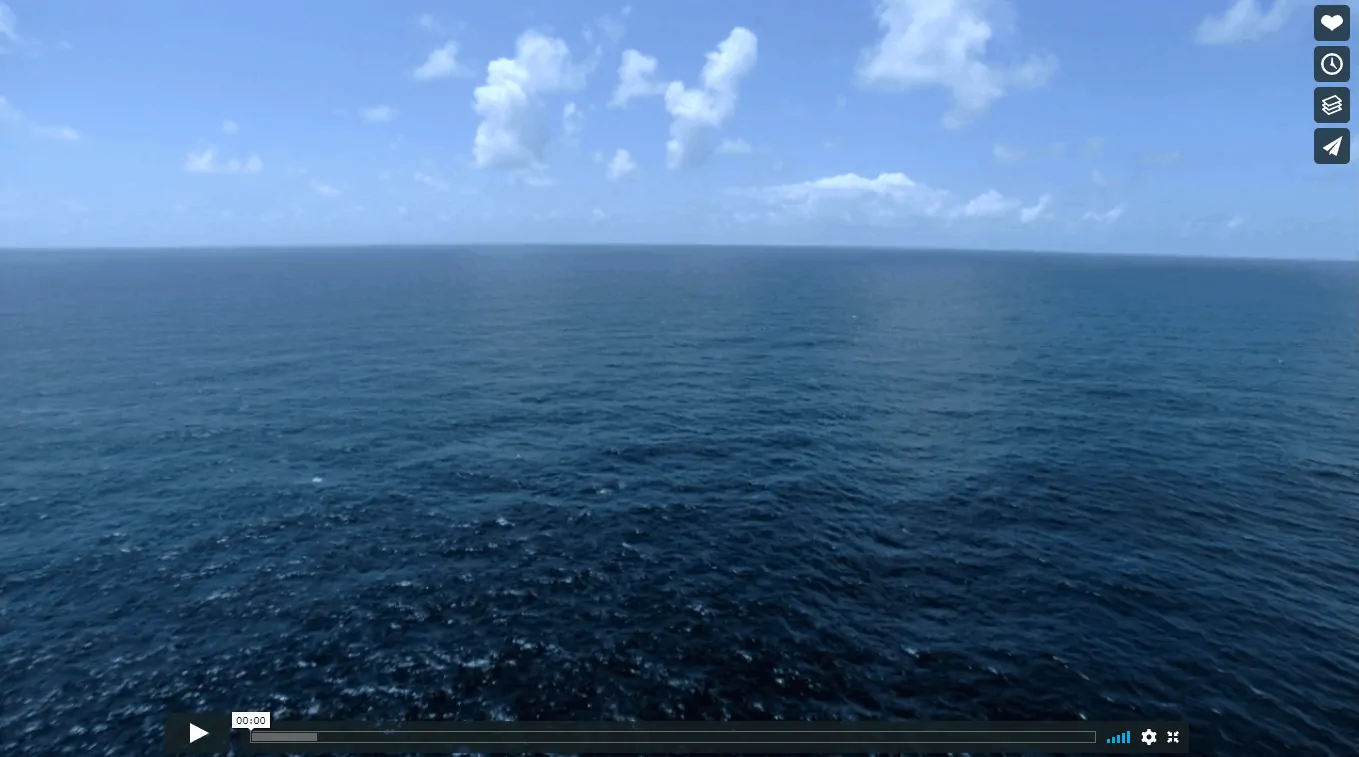 Cost
YouTube
Like most of Google's services, YouTube is free to use and watch, for the most part. Content creators can upload videos for free and YouTube also provides unlimited storage for you to upload.
But, YouTube also offers a $10 subscription service called YouTube Premium (formerly YouTube Red), which allows you to view videos without ads and access other premium-only content on it.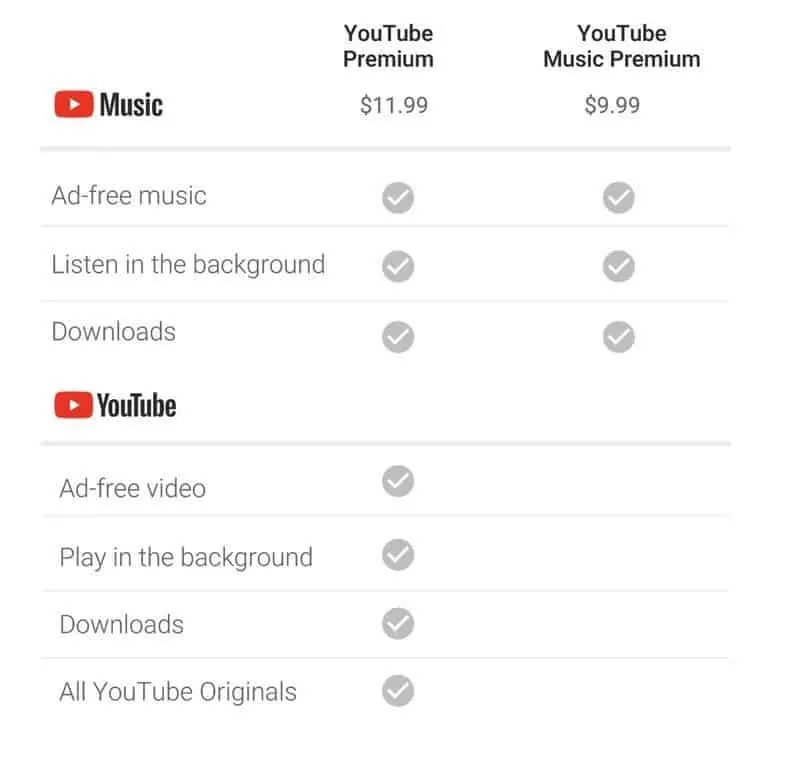 Vimeo
Though the Basic account on Vimeo is free, there are a lot of restrictions in place – 500MB maximum storage per week – and one has to pay in order to get additional features and storage. Here's the pricing of Vimeo's various different subscription plans: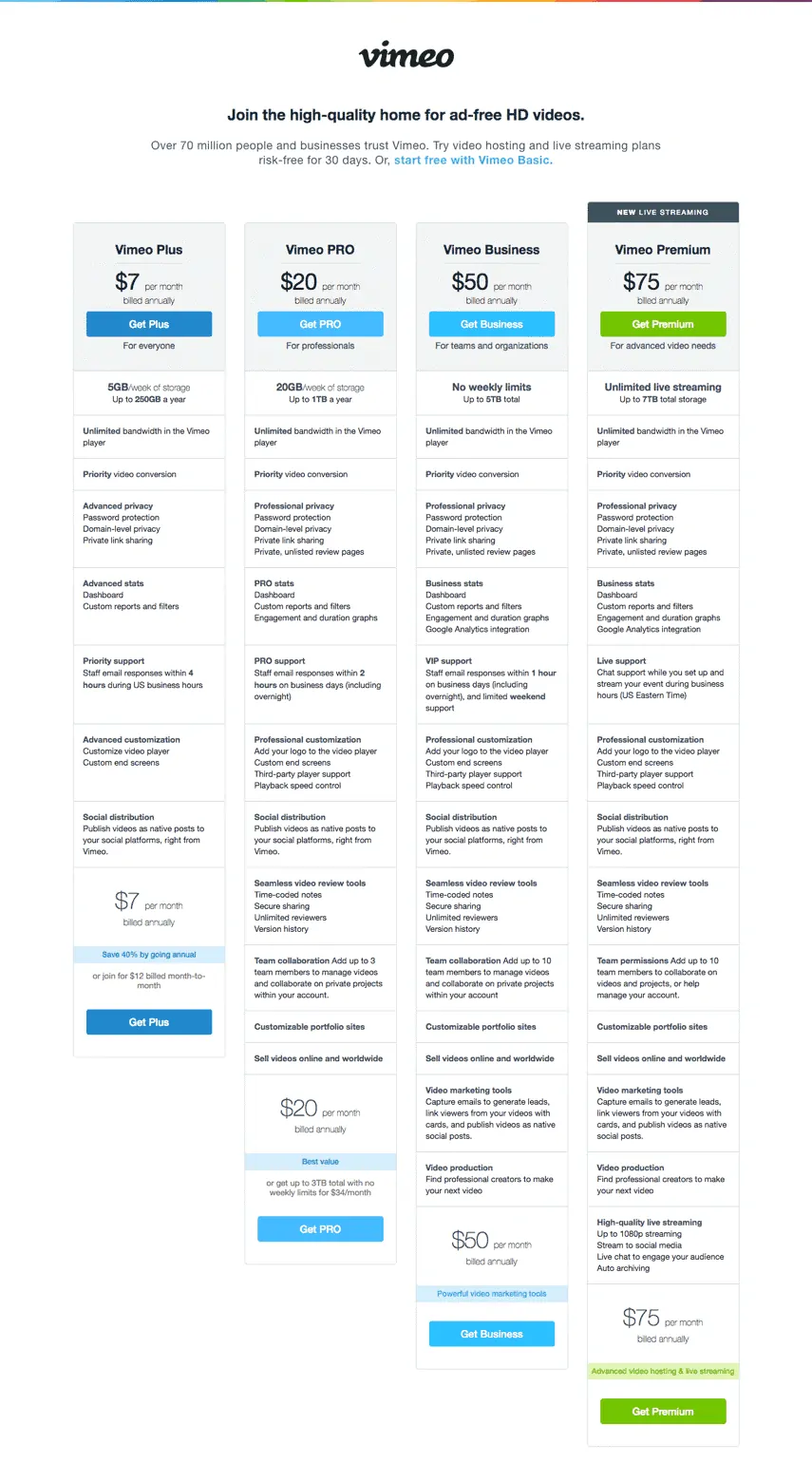 Advertisements
YouTube
YouTube displays ads within its player and its user interface. YouTube basically thrives on ad-revenue.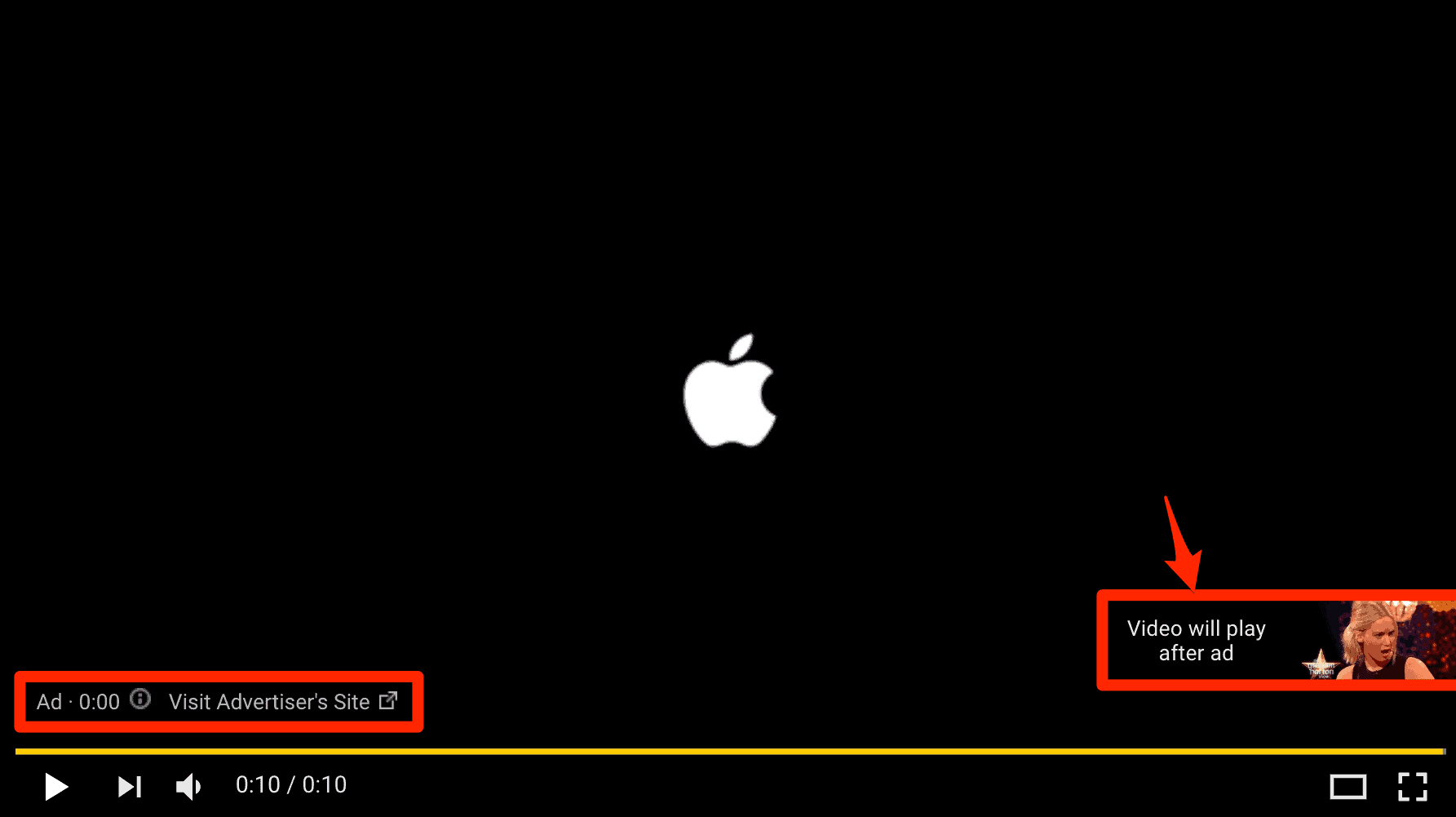 YouTube also allows for content creators to be able to seamlessly provide ads that are tailored for individual users. Content creators mainly depend on advertisements in order to earn from the website.
Vimeo
Vimeo has a long-standing policy of not serving advertisements on its platform. It had also recently stated that it will not be changing this policy anytime soon.
Vimeo's anti-ad stance has proved to act as their USP and distinguishing factor. Content creators have to depend on the user's donations, and other services such as Vimeo On Demand and Vimeo OTT in order to make money on Vimeo.
User base & SEO
YouTube
YouTube is the most visited site in the US and is among the top three worldwide. YouTube has a massive user base and currently has over 1.9 billion monthly active users.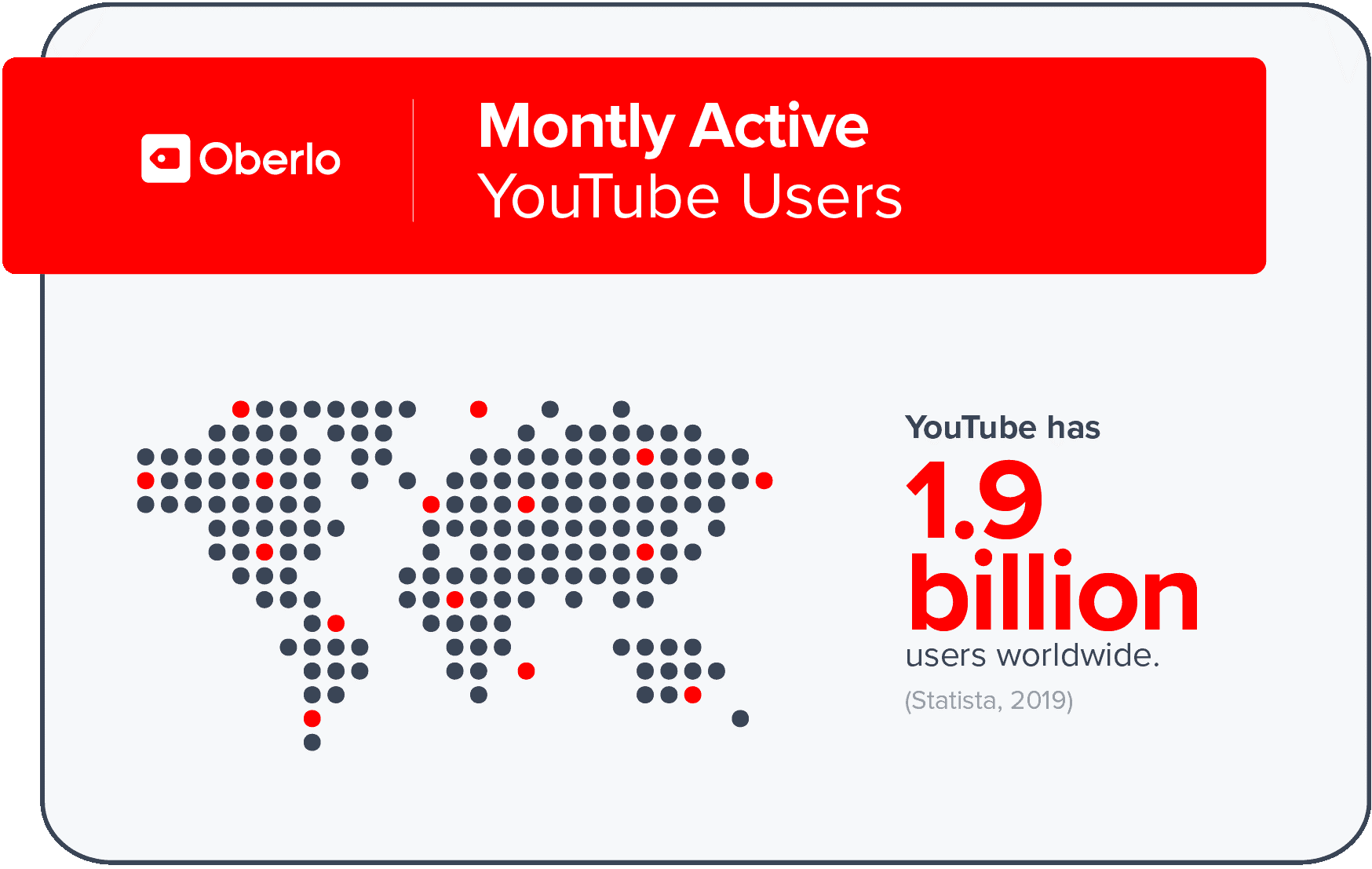 Also, YouTube being a Google product means that the users have access to the SEO tools and analytics that Google has to offer – for free.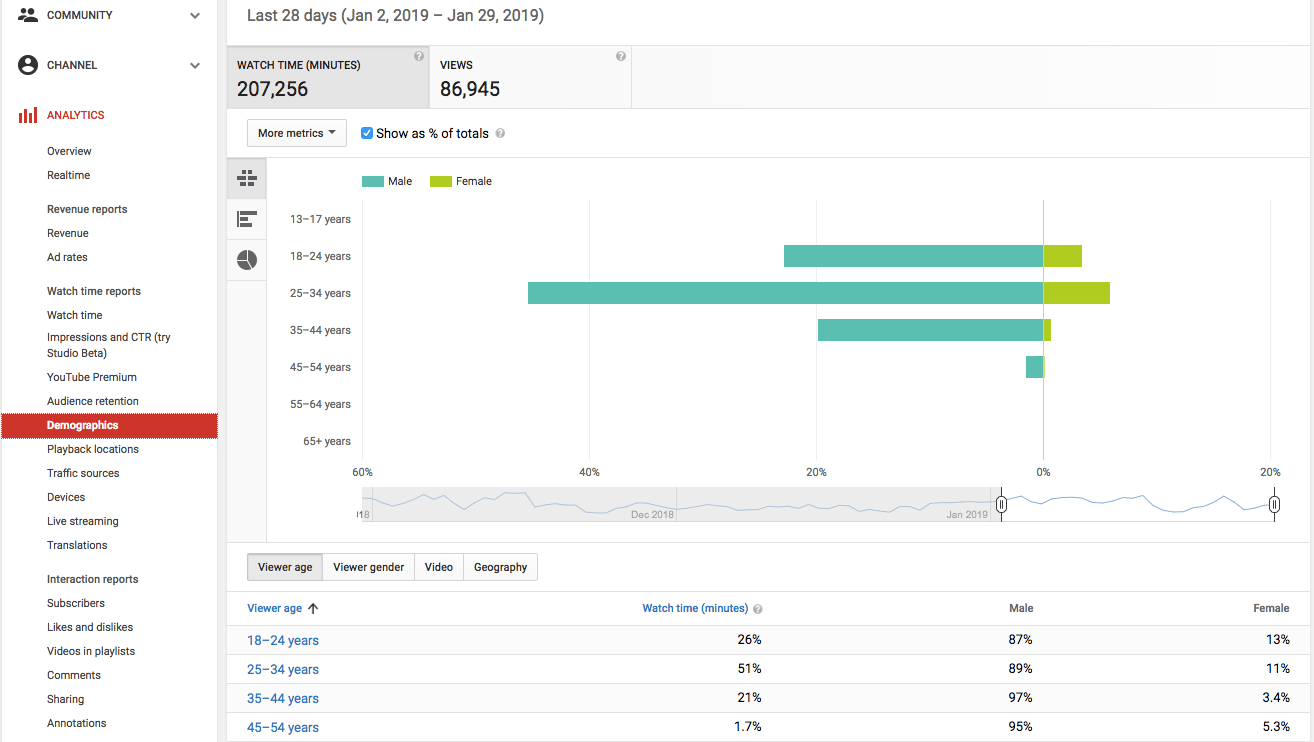 Vimeo
Vimeo currently is the third most popular video site on the internet, just under YouTube and Netflix. Vimeo has only 170 million monthly active users. It is a fraction of YouTube's monthly active users, but it has 90 million registered users under its various different subscription plans. This is not shabby considering the number of monthly users using the platform.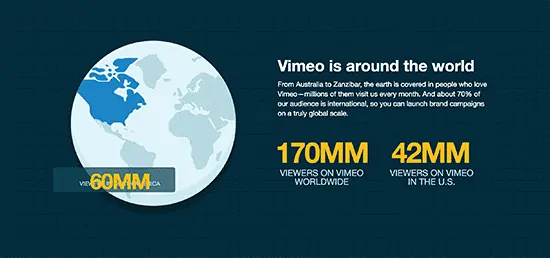 Vimeo also provides its members with precise analytics, SEO tools and insights – stats on views, comments, likes, shares, total plays, and geographical data. But it is only the paid plans that receive to access them.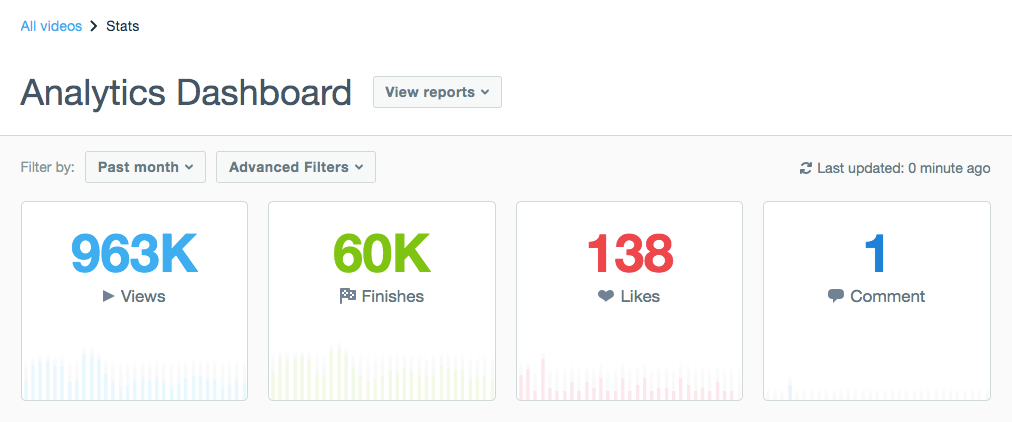 Branding & Community
YouTube
YouTube is more of a place where anyone can upload their videos and be able to share it with the rest of the world. YouTube has the ability to take down your videos without your notice in case it violates their changing policies. YouTube also doesn't focus much on what content is being uploaded – as long as it does not violate any of YouTube's policies, it is allowed to be uploaded to YouTube.
This is reflected in YouTube's community and ecosystem as well. You'll be hard-pressed to find comments that don't verge on being either too fanboyish or too hateful. That is not to say you won't be able to get useful or constructive feedback – a diverse group of people use YouTube and for various reasons, which makes obtaining it that much harder.
Vimeo
Vimeo has established itself as the place to be if you're wanting to share your art with the rest of the like-minded community. Users tend to prefer Vimeo in case they are looking for some high-quality content. This also might be due to the fact that the fee for accounts with larger upload caps acts as a filter, stopping just about anyone from posting on Vimeo.
This makes Vimeo's community quite the perfect place to obtain constructive criticism and gets noticed in the professional community. Many companies and brands also tend to prefer uploading their videos on Vimeo first and then to YouTube because of the stability the former offers.
Video Uploads & Quality
YouTube
Uploading to YouTube is simple and straightforward. Click on upload video, select your file and then all that remains is to fill in the appropriate fields to upload a video. YouTube provides additional Advanced settings for your video.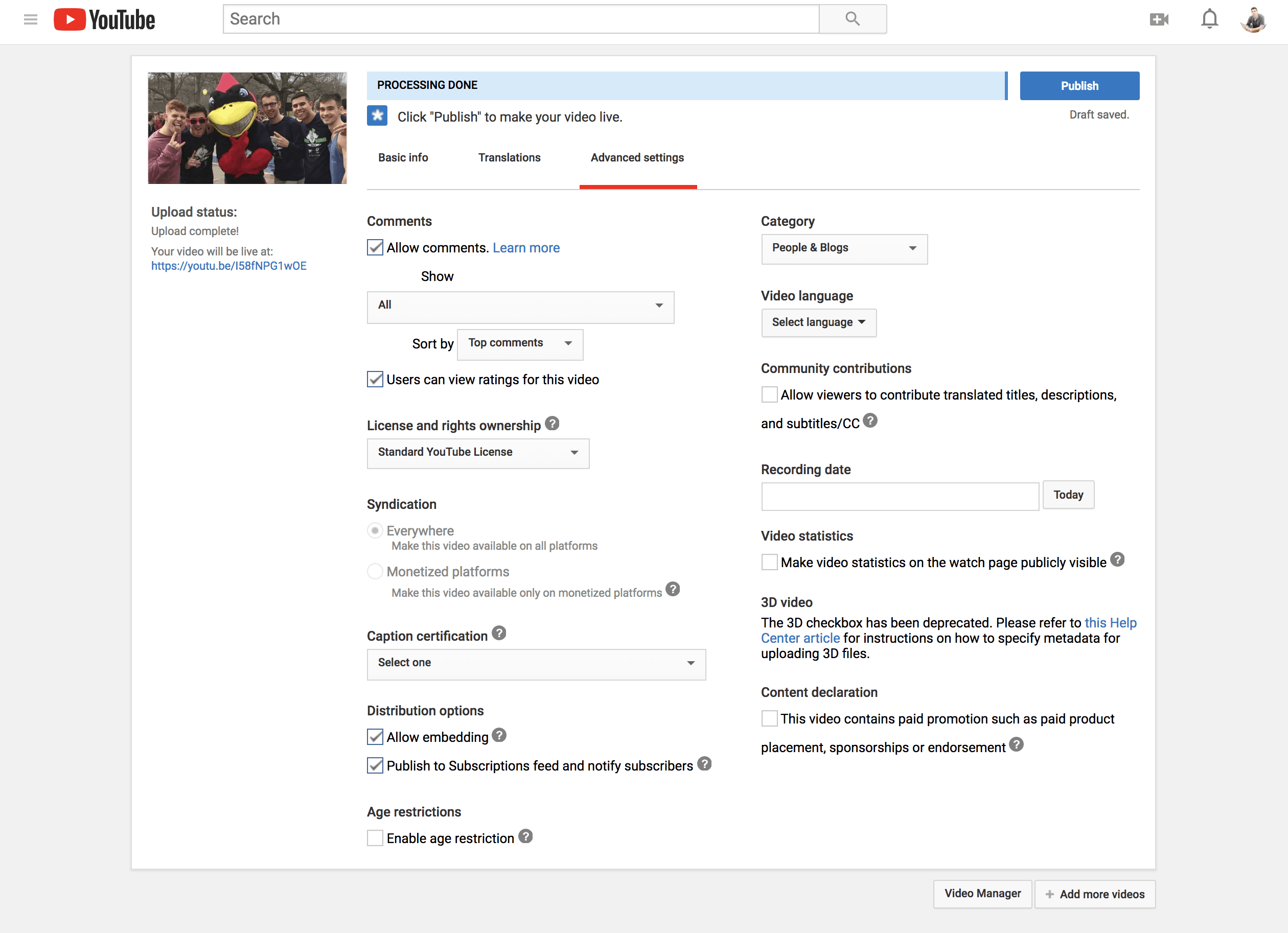 These are beneficial for adding more information and further optimization in order to rank in the search results. Once uploaded YouTube allows you to trim the video clip and add or change additional information on your video.
YouTube tends to compress the videos you upload to the site – for easier storage and access – which tends to slightly diminish the quality of the video and deviate a bit from what the content creators had uploaded. While this is negligible to the most, it is still a factor to be considered when uploading to YouTube. YouTube's algorithms and codecs generally do a great job of providing the best quality possible within a certain size.
Vimeo
Uploading videos to Vimeo is quite similar to YouTube in the fact that it is simple and straightforward.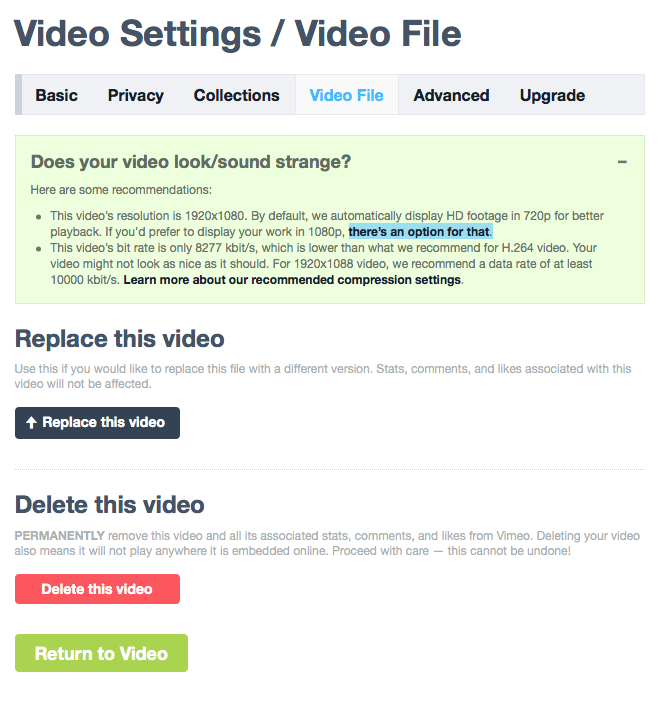 Along with options that are similar to the ones provided by YouTube, it also offers the ability to replace a video after it has been uploaded without losing that video's stats.
Vimeo enforces its user to stick to specific video formats and codecs while uploading. This makes sure that Vimeo doesn't need to transcode its videos later on and provide the video as intended to the viewers. This results in quite a significant upgrade in the video quality.
Privacy Options
YouTube
YouTube scores low in terms of the privacy options on offer. YouTube provides its user with three video privacy options – public, unlisted and private.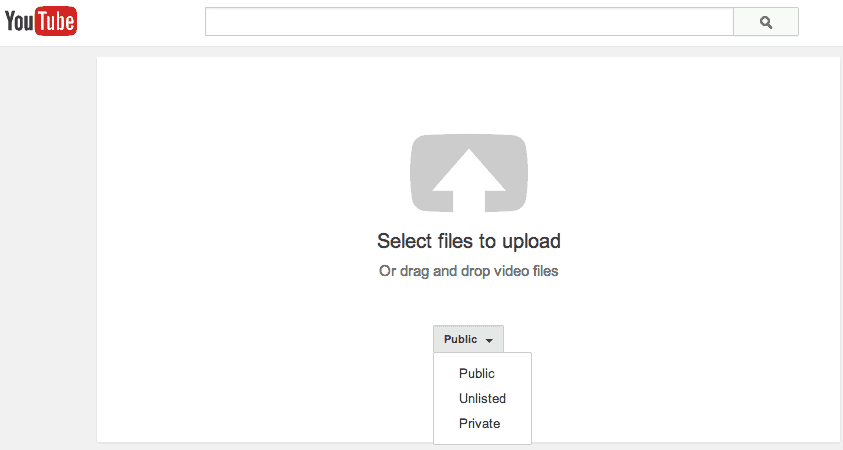 Apart from this, YouTube also allows for scheduling the release of uploaded videos.
Vimeo
Compared to YouTube, Vimeo allows for much finer control over who gets to view your videos.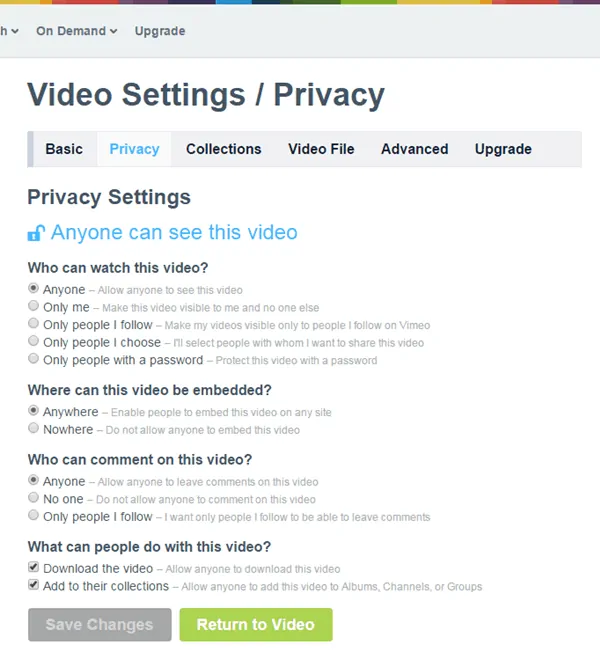 Vimeo even allows for the videos to be protected with a password. This helps in easily sharing the video only with people with the password. Vimeo also has the option of allowing only the people that you follow or only with people you allow to be able to view the video.
Go On, Tell Us What You Think!
Did we miss something? Come on! Tell us what you think about our article on YouTube vs Vimeo in the comments section.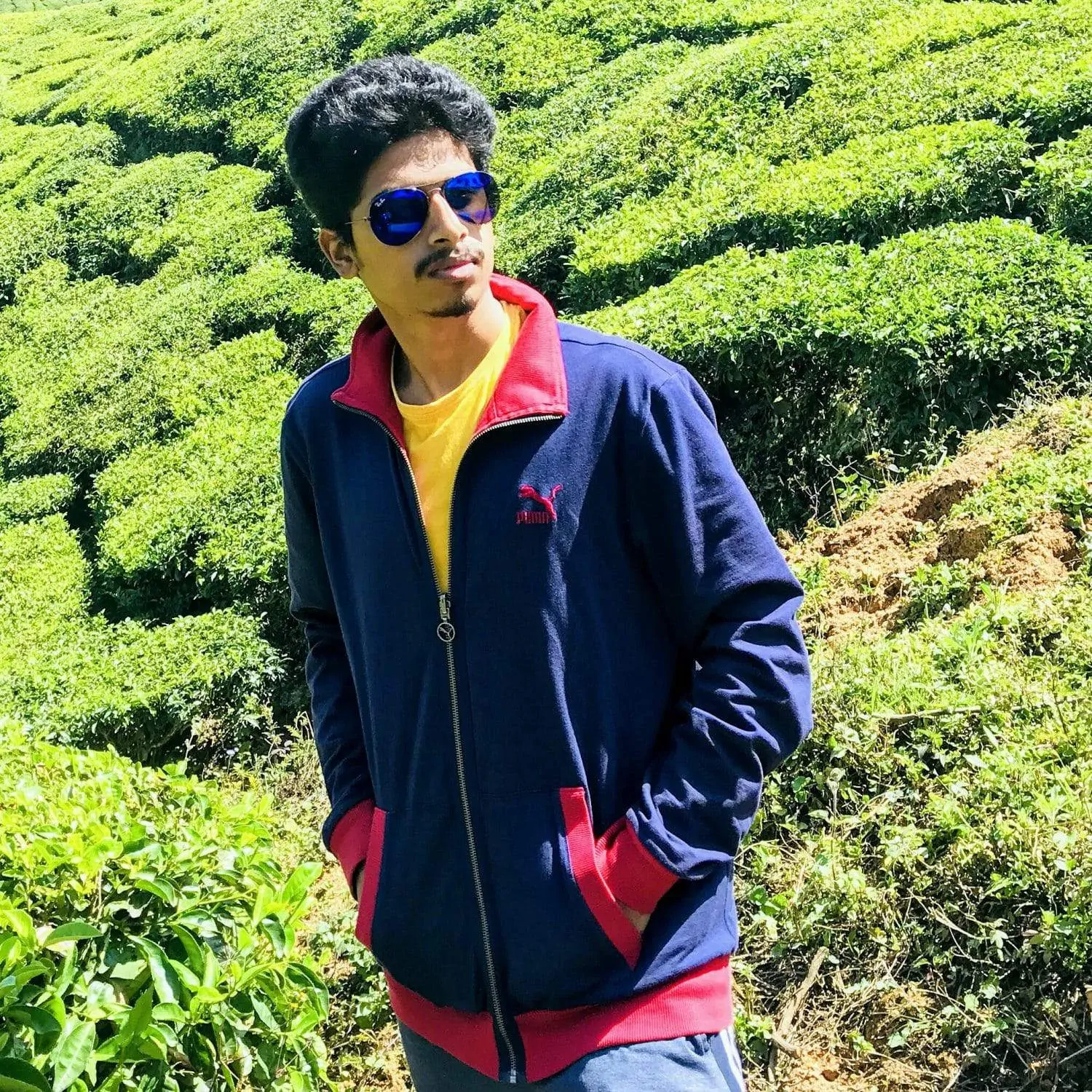 Started out to become a developer but felt at home in the home of startups. The journey started from a single novel. Been an entrepreneur since schooling days. Interested in coding, reading and movies.