With "Search" having become synonymous with "Google", it comes as no surprise that Google has a lot of competitors. Seven of its services – Google Maps, YouTube, Chrome, Gmail, Search, and Google Play – have over 1 billion users each, leading Google to view almost every player entering the internet services market as a competitor.
Here are a few names that have within a short span or over the years, have risen to rub shoulders with the internet giant.
Search Competitors of Google
The big three: Google, Bing, and Yahoo together account for 96% of the entire search engine market share worldwide.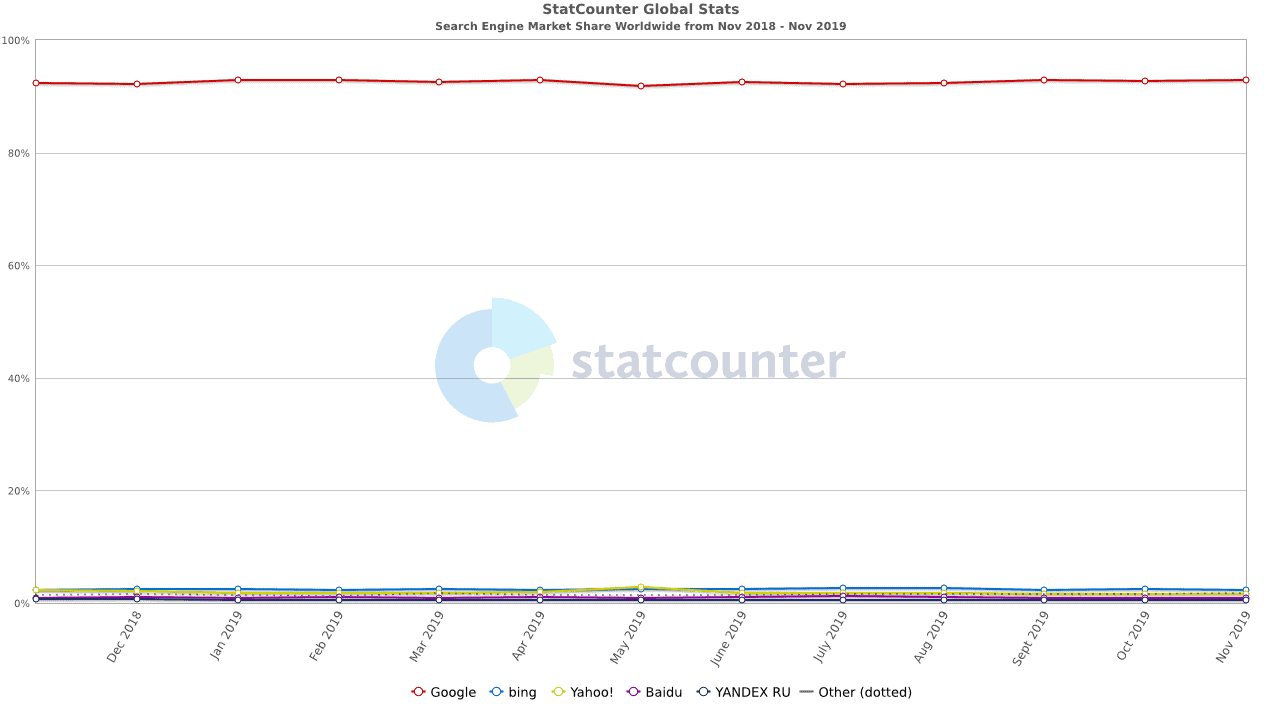 Bing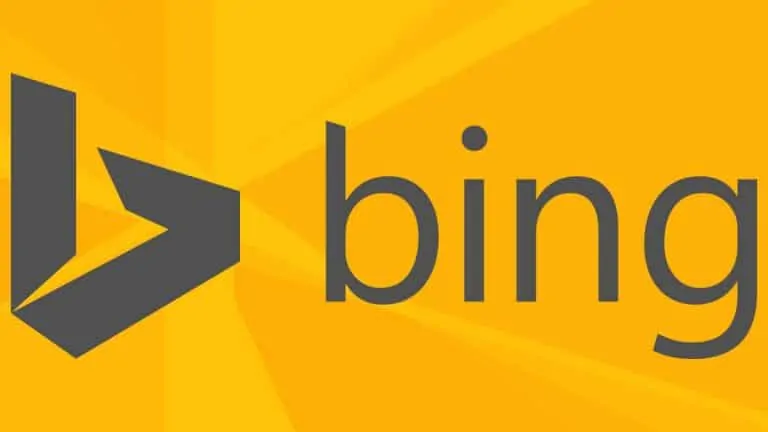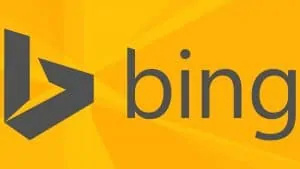 Not many can compete with Google in the search engine space. With 92.96% of the global search engine market share, Google clearly dominates the playing field and it is not much of a duopoly but a monopoly when it comes to search engine market share. The closest that another company has come to competing with Google is Microsoft's search provider – Bing.
According to Statista, Bing accounts for 2.34% of the search engine market share worldwide.

The rankings include all regions and searches from all devices – PCs, desktops, and mobile.
Google vs. Bing
Launched in 2009, Bing is the refined version of Microsoft's earlier search engine product – MSN. MSN was then renamed to Windows Live Search, after which the offerings were streamlined and rebranded as Bing.
An existing user base (from MSN) and aggressive marketing helped Bing quickly rise in market share and user numbers compared to competing services. Bing also joined forces – of sorts – with Yahoo, helping power Yahoo's searches as well.
The primary takeaway is that Google's algorithms tend to prefer regularly engaged and fresh content while Bing focuses on old and reputable pages. Though it is a monopoly in this space, any competition is better than no competition at all.
Yahoo!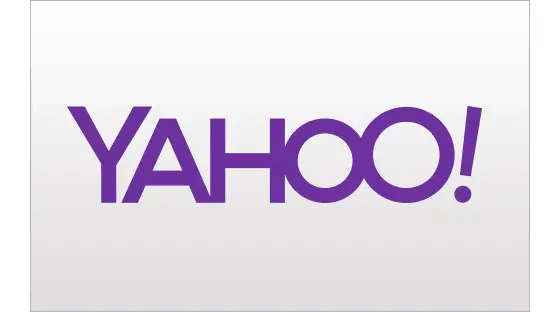 After Bing, Yahoo! comes third on the list and makes up for 1.6% of the search engine market share worldwide.

Yahoo! clearly had the lead in the early 1990s and 2000s, but soon went downhill as Google gained serious traction after surviving the dot-com bubble with clever ways of operations and products.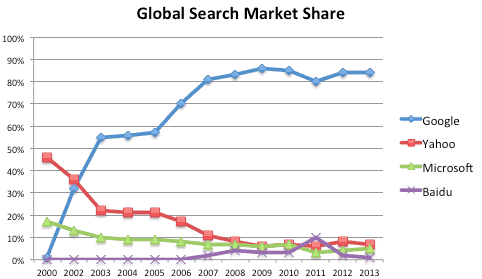 While Yahoo! and others fell to it, Google kept innovating and experimenting and succeeding in building a disruptive business model which rose to the dominant position today.
But Yahoo! still remains as one of few remaining competitors to Google in the "Search" with offerings such as Yahoo Mail, Yahoo Finance and entertainment portal consisting of sports, music, movies, and games that people loyally use to date.
Google vs. Yahoo!
Yahoo! is considered to be one of the pioneers of the Internet in the early 1990s. Before Google, Yahoo! was the leading online search engine and had a web portal that allowed its users to access news and information from categories such as sports, finance, and entertainment.
Yahoo! was the first search engine that didn't the webpages as a searchable index, but organized the index in a hierarchy. But it was Google that first used backlinks to rank a webpage.
DuckDuckGo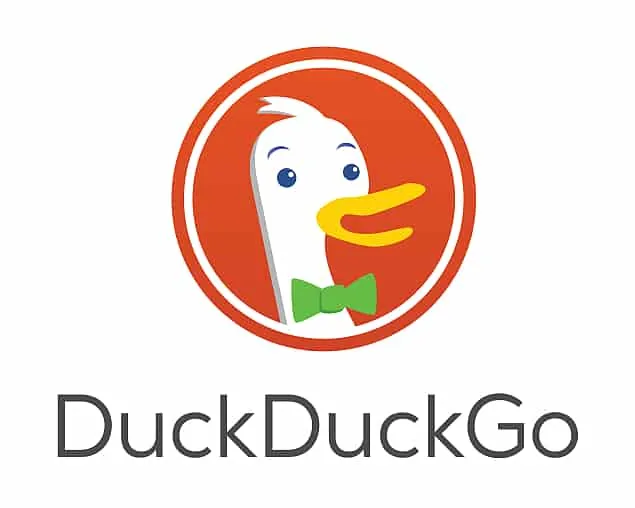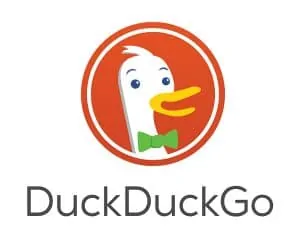 Launched in 2008, a year before MSN was rebranded to Bing, DuckDuckGo prioritizes itself as the "anti-google" of search engines. This has led to them gaining quite the user base and search traction.
Since its inception, the site has grown steadily from a few thousand searches per day to 38 million searches daily in 2018. This nets them a 0.3% of the global search engine market share in 2019. While that is nothing to boast about, it reached this record within a decade of launching it.
Google vs DuckDuckGo
While Google continues to lead the search market overwhelmingly, DuckDuckGo has maintained its relevance by taking an "anti-google" stance. DuckDuckGo describes itself as "the search engine that doesn't track you" and thus differentiates itself from Google clearly.
While Google's business model is all about data collection for serving personalized ads and personalized search results, DuckDuckGo doesn't track any of its users or their activities on their site.
The growth comes in the wake of a series of privacy scandals, from various tech companies in the past few years including Google's ever-tracking location history fiasco.
Advertising Competitors of Google
Facebook

Facebook is a major competitor to Google in both – advertisement and video-sharing sectors – but more so in the former. Together, the companies are known for their digital duopoly, dominating the advertising platform.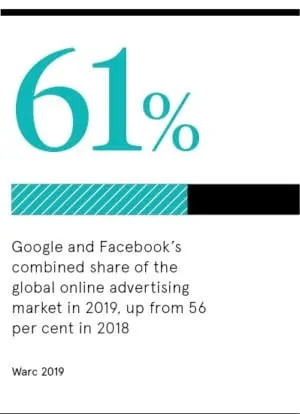 Currently, Facebook captures 22.1% of all digital ad dollars spent in the US as of mid-2019. This places them 2nd in terms of the total digital ad market share, right below Google. Google leads the pack with a total digital ad market share of 37.2%.

Google vs. Facebook
Both Google and Facebook occupy the top spots when we talk about data monetization and targeted ads. The largest part of Google's revenue comes from advertising.
To counterbalance Google's AdWords, Facebook started the social media boost packages for its pages. Facebook offers "paid social" – where ads are shown depending on what the customers have searched frequently online. Facebook is bringing the competition to Google fiercely, introducing newer services that focus on increase its advertisement portfolio. Facebook recently announced Facebook Showcase – a program to sell ad spots for its Facebook Watch video service.
Amazon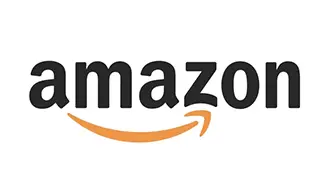 Back in 2014, Google's former CEO Eric Schmidt mentioned Amazon to be their biggest competitor. What was a duopoly in the advertising market, with Google and Facebook at the helm, has changed to match Eric's statement in 2018.
While Google still leads in terms of topic or informational search, Amazon has overtaken it in the product search category.
Amazon has risen to hold 8.8% of the ads share and this number only seems to be increasing as time passes on as of 2019. On the other hand, Google and Facebook have 37.2% and 22.1% of the share of ads market respectively.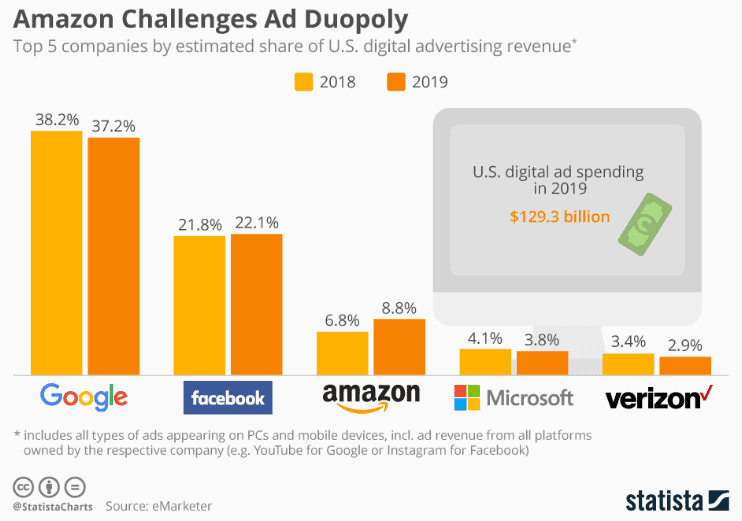 Google's numbers seem impressive at first but things are surely slowing down with competitors like Amazon catching up to it. This is reflected in the 1% decrease in its market share from 38.2% in 2018 to 37.2% in 2019.
Google vs Amazon
Amazon is very different from Google in terms of the operating model. While Google focuses on providing internet services, Amazon is mostly an e-commerce platform and cloud-service provider.
On Amazon, products are advertised using Amazon Sponsored Products and users need to pay only when ads are clicked. Amazon also takes full responsibility for keeping the inventory and delivering the product for which they charge some fees.
Advertising is where Google was able to innovate which helped them survive the dot-com crash back in 2000. It has also remained one of the major sources of revenue for the company. It is to be noted that product-based ads is where the real money lies – it is easier to convert product ads rather than informational ads into clicks and engagement.
In order to combat this, Google has announced a few big changes coming this year, among which are changes to their product-based advertisement and improvements to their Google Shopping venture.
Google's Competitors In Video-Sharing Industry
TikTok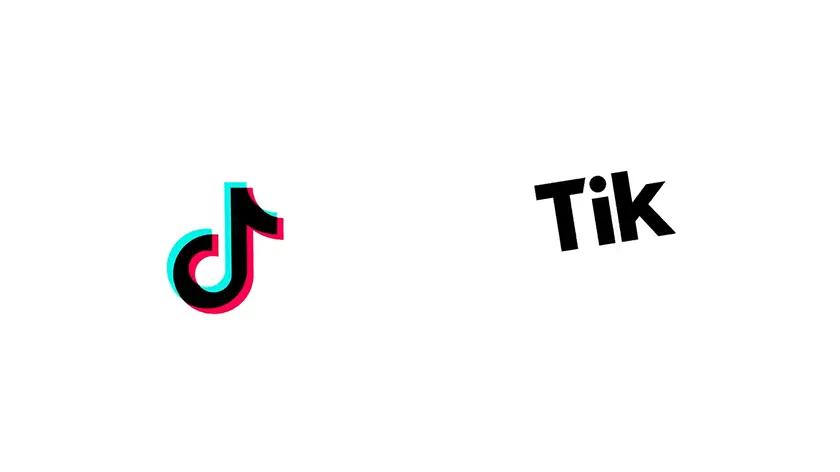 Launched in 2017, TikTok has obtained more than 700 million users within a year, thanks to its heavy investment in influencer marketing and a novel product that appeals to the young and old alike – especially teenagers.
Not only that, TikTok tends to embrace the competition head-on. A great example of this is its purchase of Musical.ly in 2017 which allowed for it to tap into the US teenage market and rise to the top of app downloads in iOS and Android within weeks.

TikTok became the most downloaded app on Apple's App Store with 45.8 M downloads and over 660M downloads across iOS and Android combined by mid-2018. Though Google hasn't openly declared TikTok as a major competitor to YouTube, the fast-increasing number of TikTok users and app downloads might be a cause of concern for YouTube in the near future.
TikTok vs Google (YouTube)
TikTok and YouTube's method of operation is quite different. While YouTube is more focussed on long-form content, TikTok is all about short clips and snippets.
TikTok has more similarities to the short-form video hosting service Vine, where users uploaded six-second clips to the platform where others can view it in a Facebook-Esque timeline of sorts. These snippets are usually of people lip-syncing to music or comedy sketches that are up to 15 seconds in length. People can collaborate with other's snippets via "Duets" and also lip-sync to someone else's original video.
Instagram
Facebook-owned photo and video-sharing site Instagram has had a great track record when it comes to the growth of its platform. Since its launch in 2010, it has grown to overtake Google's video-sharing platform YouTube in terms of global social market share.

Instagram makes up 6.47% of the global social media market share, while YouTube has just about half of that – at 3.28%, it sure has fallen in terms of outright market share against the decade-old photo-sharing site.
Instagram vs Google (YouTube)

YouTube and Instagram have different methods of operation and services on offer couldn't have been more different. But both have been encroaching each other's space by introducing services and features that were only available on either earlier.
Launched in 2010, Instagram started out primarily as a photo and video sharing site. It grew rapidly and is mainly popular with the 18 to 29 age-group. But it then launched IGTV in June 2018 and since then IGTV has been on the radar for those willing to share videos for public viewing.
The same year, YouTube added "YouTube Stories", a feature very similar to "Instagram Stories" where users get to share short, mobile-only videos that expire after 7 days.
Both also are closing the gap between monthly active users. While YouTube has about 1.9 billion monthly active users, Instagram is not far behind with approximately 1 billion monthly active users.
Google's Competitors In Smartphone Industry
Apple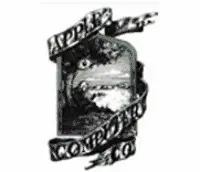 According to StatCounter, Apple has a global smartphone market share of 22.87% as of writing.
Apple has sold over 217 million iPhones in 2018 alone. Compared to that, the few million Google Pixel devices sold over its entire history paints a bleak picture for Google in the smartphone space.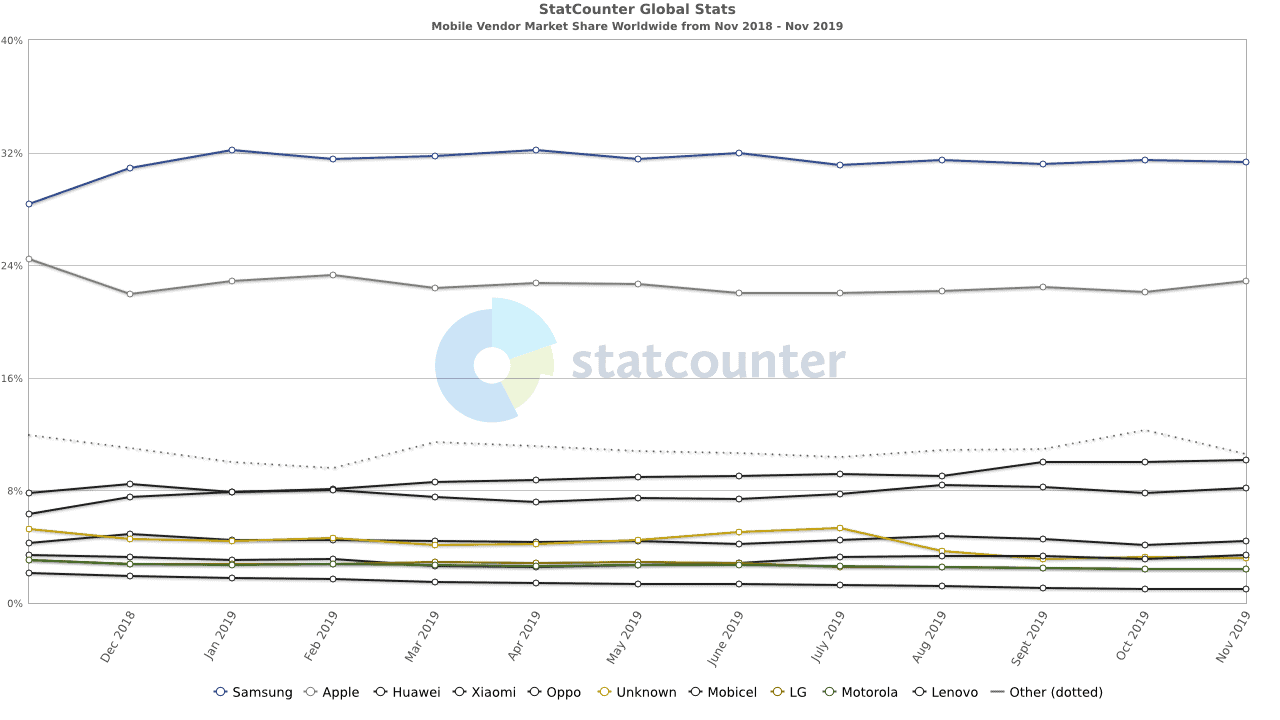 This is not only worrying for Google's hardware division but Android in general since Apple's devices run on iOS developed by Apple. Apple poses a threat to both – Google's hardware and software.
Google vs Apple
When looking at the worldwide statistics for sales, Google's Android has had a clear lead over iOS in terms of market share.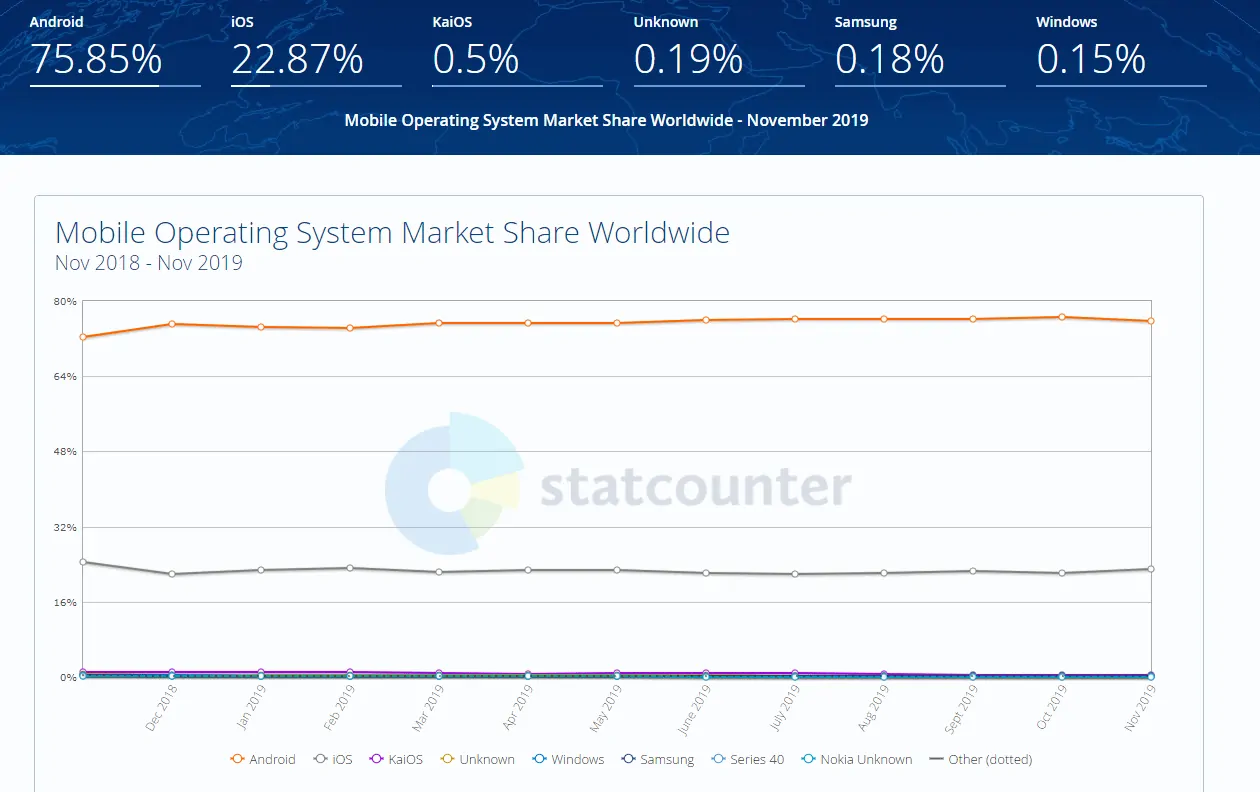 According to StatCounter, Android makes up a massive 74.45% of the sector, with iOS way back on 22.85% as of writing.
Android OEMs

Though Google owns the mobile operating system Android, it has been focussed mostly on the software rather than the hardware. Google has had a lacklustre
response to the smartphones it released, namely the Nexus (discontinued) and the current Pixel line of smartphones.
Google might have sold a few million Pixel phones since its launch over the last few years, but that is negligible compared to the number of devices that other Original Equipment Manufacturers (OEM) who create hardware that runs on Android have sold. For example, Samsung has sold over 2 billion of its Galaxy-range smartphones in its history and OEMs have already launched 60+ Android smartphones at the end of Q1 2019.
Ever since Google started making its own hardware under the Google branding, it now has to consider Android OEMs as competitors to its newly launched smartphone line.
Google's Competitors In Cloud
Amazon Web Services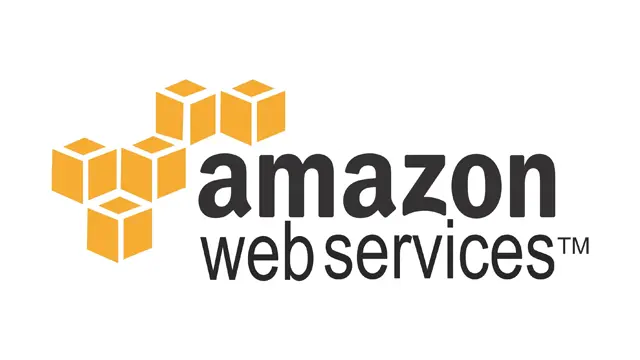 Amazon's cloud offering Amazon Web Services has had a stronghold in the cloud computing sector. Amazon emerges as the clear market leader with AWS making up 33% of the world's public cloud infrastructure.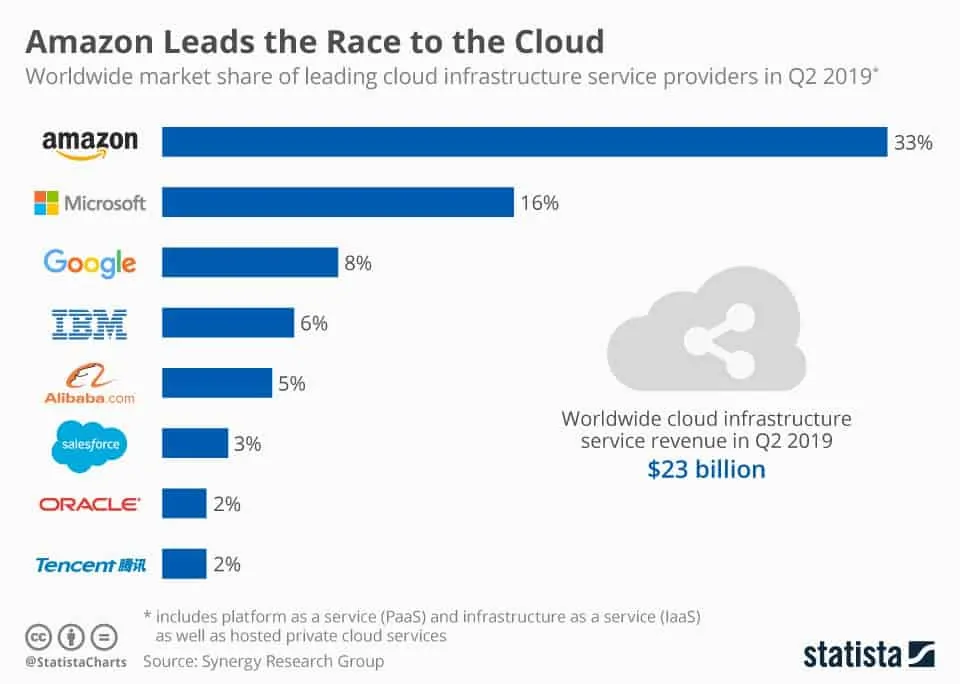 Google comes in at third with 8% of the global cloud infrastructure market share. It is not just in Infrastructure as a Service (IaaS) space that Amazon is the leader but in almost every other cloud computing sector as well.
Google Cloud Platform vs Amazon Web Services
Amazon Web Services (AWS) is the more mature of the two with a powerful global network to provide for some of the world's most complex IT environments. Its data centres are fibre linked and arranged all over the world and payments within the infrastructure are scheduled according to the services you use and computed within milliseconds.
Google Cloud Platform (GCP) offers largely similar basic capabilities around flexible cloud computing. But GCP still lacks in the number of different services that it offers and is generally the lesser flexible of the two. Amazon offers over 140 different services across computing, IoT, mobile, networking, and enterprise applications to its users as of writing.
In order to combat this, GCP has plans to invest more in partnering with various different companies and industries to get a firm foothold in such a highly competitive sector.
Microsoft Azure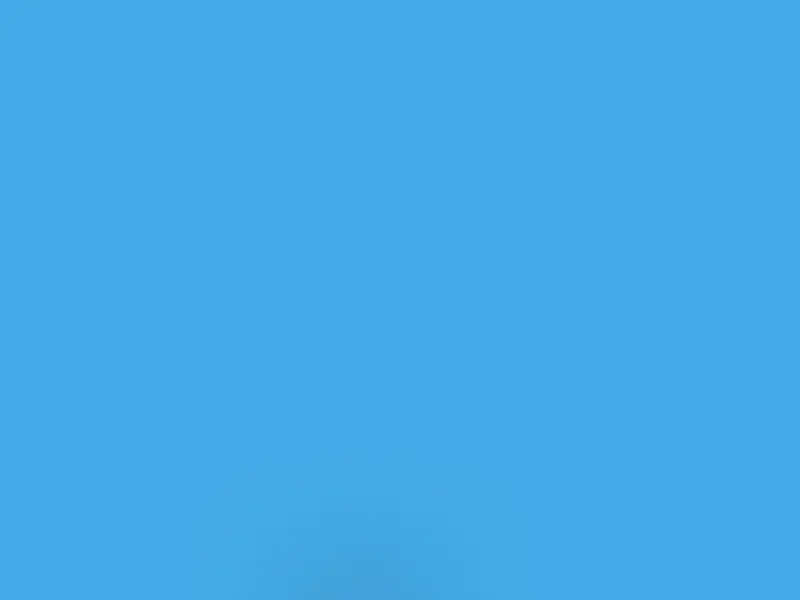 Microsoft's cloud offering, Microsoft Azure holds second place in terms of global cloud infrastructure. Azure serves 16% of the entire cloud market and is the company that Google needs to overcome before facing off against Amazon.
Google Cloud vs Microsoft Azure
Microsoft Azure and Google Cloud Platform could hardly be more different from each other. Microsoft entered the cloud industry with its cloud platform benefitting from Microsoft's "enterprise" focussed investments. Google, on the other hand, has always been an "online" focussed company and lacks the depth to provide competitive "enterprise solutions" to bring over customers from a mostly "enterprise" focussed Azure.
Azure leads Google Cloud because Microsoft has leveraged its enterprise smarts and on-premise data centre legacy to migrate customers to Azure.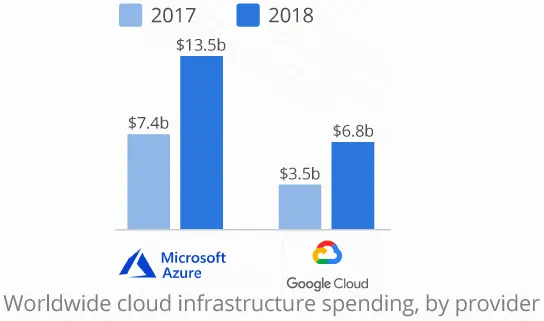 Google remains invested in pushing its cloud platform forward aggressively and Google Cloud's profound expertise in metrics, data analytics, artificial intelligence, and machine learning offers a crucial competitive advantage.
Google's Competitors In Different Countries
Baidu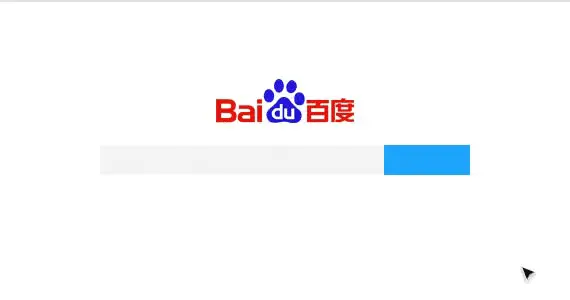 Baidu is to China as Google is to the rest of the world. That literally sums up the dominance Baidu has in the Chinese market. With 63.4% of the search engine market share in China, Baidu holds a monopoly over the Chinese search engine market.

Globally that still places Baidu in the fourth place, just behind Bing and Yahoo, with a market share of 0.83%.
This has led to Baidu becoming a major hurdle for Google's expansion in the Chinese market. Aside from search, Baidu also has other venues covered with its in-house services that are similar to Google's offerings.
The similarities between Google and Baidu are quite striking. Both operate several web services that help complement the search engines. Both are listed on the NASDAQ and have multiple offerings across search, social, location-based, music products, software, and mobile products.
Google vs Baidu
The similarities end when we talk about accessibility. While Google is available globally, Baidu is focused on the Chinese market alone.
Even still, Baidu is considered as a competitor since it prevents Google from serving the Chinese market – and missing out on the most populous country in the world isn't helping Google much.
Yandex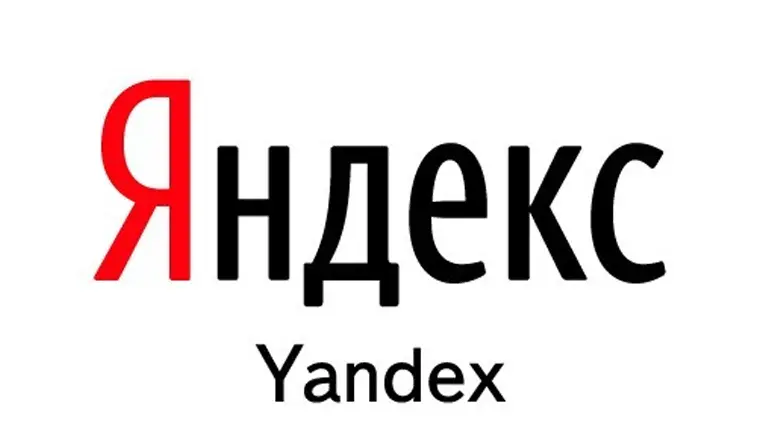 It is a similar story in Russia with the Russian Internet services company Yandex posing as a tough competition to Google's own search engine. According to StatCounter, Yandex holds 44.89% of the total search engine market share in the Russian Federation alone. Google only recently overtook Yandex in Russia in 2016 and currently has a search engine market share of 51.67% in the Russian Federation.

Globally that still places Yandex quite comfortably in the top 5 in terms of search engine market share with 0.55%.
Google vs Yandex
Before Google was even founded, Yandex currently Russia's largest web search engine. Both search engines have since evolved to be fairly similar in the way both determine rankings. While Google focused on calculating the ranking of websites based on the number of backlinks a page had, Yandex's ranking algorithm took into account the distance between words and relevance of documents to a query.
Yandex also offers online services similar to Google's – free email, maps, and cloud storage. This essentially comes right up Google's alley as it depends on its online services to distinguish itself and build an ecosystem around it for its users.
Go On, Tell Us What You Think!
Did we miss something? Come on! Tell us what you think about our article on Google's competitors in the comments section.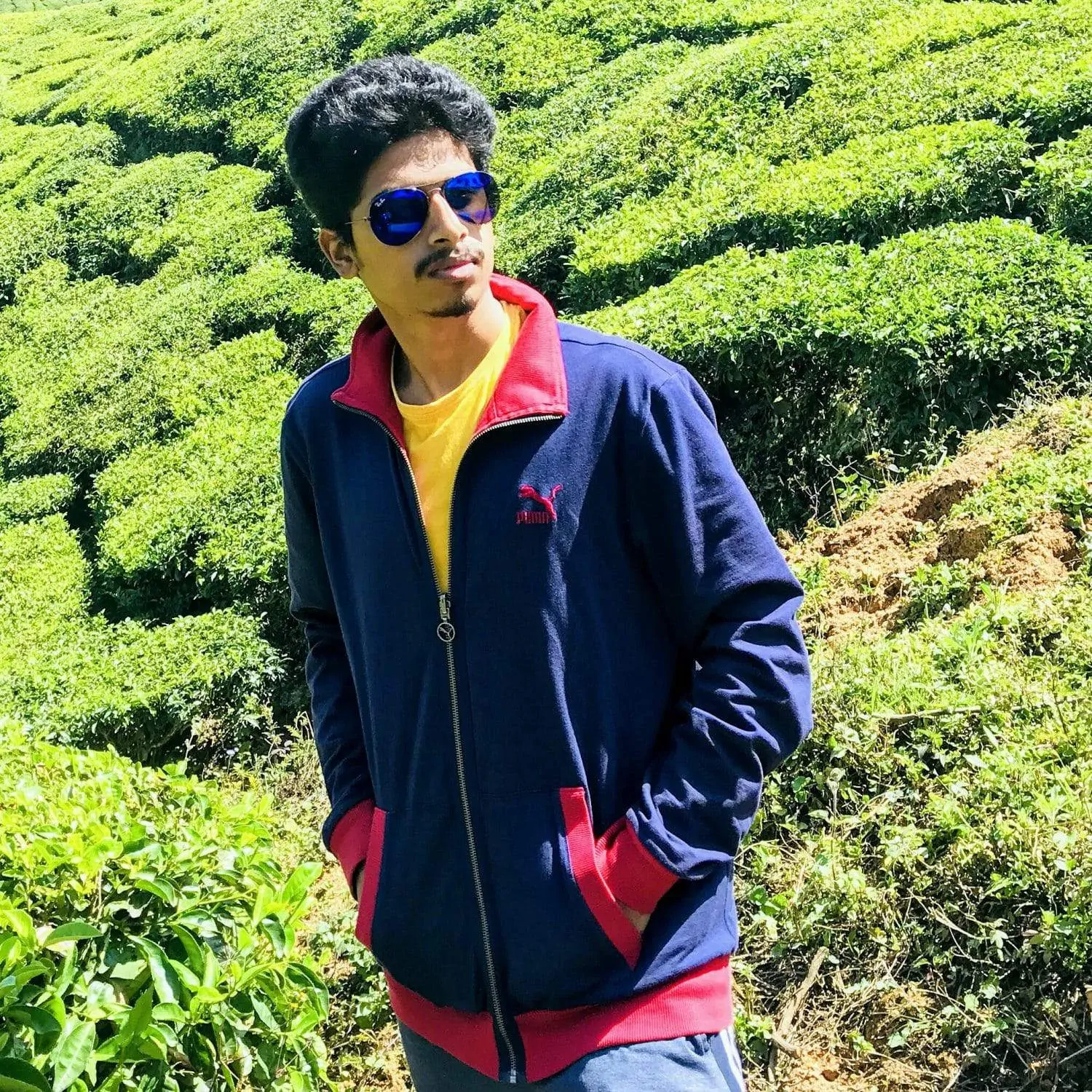 Started out to become a developer but felt at home in the home of startups. The journey started from a single novel. Been an entrepreneur since schooling days. Interested in coding, reading and movies.