Profit is an important aspect of any marketing strategy and the increased competition has made it more challenging for the business to earn it. This race to get most of the market share to get most of the profits has lead companies to include ambush marketing strategies in their marketing plans where they ambush each other's marketing efforts.
What Is Ambush Marketing?
Ambush literally means a surprise attack by someone lying in wait in a concealed position. Ambush marketing is a marketing strategy where a company ambushes its competitor's marketing efforts to gain an upper hand in terms of exposure by stealing the spotlight from him. These activities usually capitalize on the resources and efforts of other (competitor) brands.
The definition of ambush marketing has changed over time. Originally it was a brand's attempt to associate itself with a team or event without buying the rights so as to steal the spotlight from the rival that paid to be an official sponsor. This was done either to capitalize on a huge audience or just to attack the rivals.
However, these days, the platform has included advertisements in addition to just sponsorship. Ambush marketing strategies is a key tool used in brand wars.
Ambushing occurs when the event is hijacked by any party who hasn't sponsored it. It can be a brand's competitors or any other unrelated brand too. For instance, if company A and B are sponsoring an event, and A goes on an advertising blitzkrieg making it seem like the sole sponsor for the event, then B would be said to have been ambushed by A.
To make it more clear – when a company capitalize on the resources bought by some other company, who is not aware of it, to promote itself (or any of its products), it's said to be using ambush marketing strategies.
Types of Ambush Marketing
Direct Ambush Marketing Activities
The activities intentionally performed by a company so as to make itself seem associated with an event/property for which it has purchased no rights or when it uses clever advertising to attack a competitor and steal its spotlight.
Predatory Ambushing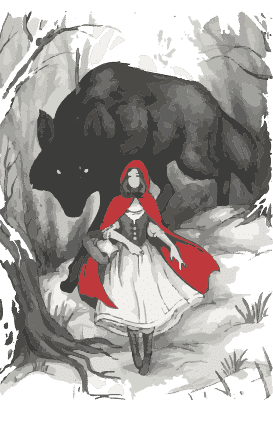 A predator is an animal that lives by preying on other animals. A similar case is seen in predatory ambushing where a brand intentionally attacks a rival's sponsorship/advertising efforts to gain the market share and to confuse the consumers. An instance of predatory ambushing can be seen during the 1997 Pepsi Asia Cup (cricket) which had Pepsi as its official sponsor. Coca Cola bagged the television sponsorship rights for it and Pepsi, in spite of having branded the event, got its audience confused about who the official sponsor was.
Coattail Ambushing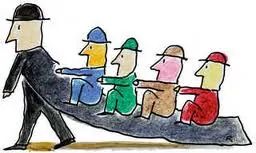 A coattail is the loose back flap of a coat that hangs below the waist. Coattail ambushing is an attempt by a brand directly associate itself with an event or a property by using a link other than becoming an official sponsor of the same. For example, Adidas may sponsor a football player participating in the football cup sponsored by Nike.
Property or Trademark Infringement
A brand may use properties, logos, symbols, taglines words, or phrases belonging to a competitor which can dilute the communication efforts of the competitor brand and confuse the customers. For instance, Red Cross is used throughout the world to represent hospitals and other medical services. This actually is a property Infringement of the Red Cross Organisation.
Self-Ambushing
When an official sponsor performs activities above and beyond what was decided in the sponsorship contract, self ambushing is said to take place. Self Ambushing may result in the brand performing activities which were earlier agreed upon to be performed by other official sponsors, like offering freebies to the audience, etc.
Indirect Ambush Marketing Activities
When a brand associate itself with an event or a program indirectly – either through creating an allusion by using similar images, symbols, etc, or setting up a promotional presence at or near the event without making specific reference to the event, or by using certain theme as that of the concerned event, in order to gain more exposure and publicize their products with no intention of attacking or stealing spotlight from their competitors, the brand is said to use Indirect Ambush Marketing Activities.
Examples of Ambush Marketing
Pepsi ambushed Coca Cola in 2014 Football World Cup.
Coca Cola signed a contract and became the official marketing partner of FIFA and had a marketing, branding and activation exclusivity in the category relating to FIFA and World Cup efforts of every Football World Cup. Pepsi ambushed this marketing effort of Coca Cola by signing 19 renowned football players including Argentinean Lionel Messi and Sergio Agüero, Englishman Jack Wilshere and Brazilian David Luiz, etc. and launching its 'Live for Now' Campaign. Though not associated with the actual event, Pepsi's marketing activities made it look like it was associated with it and this affected Coca Cola.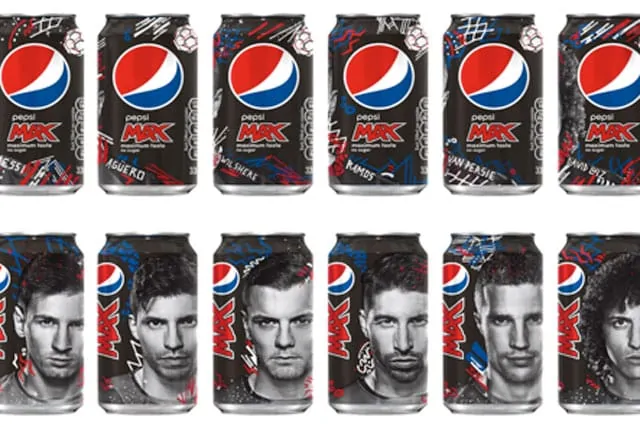 130-year-old Mercedes Benz wished BMW its 100th birthday
Mercedes Benz effectively capitalized on the event of BMW's 100th birthday and wished its competitor on social media while advertising for itself.
Pepsi's 'Nothing official about it' Campaign
In 1996, Coca Cola acquired the rights of being the official sponsor of the cricket world cup held in India. However, to tackle the same, Pepsi launched a campaign named – "Nothing official about it' and stole the limelight from Coca Cola. The instance perhaps marks the most famous example of ambush advertising in India.
DHL vs The Competitors
DHL is one of the most known brands when it comes to delivery. Apart from being fast, they do have a witty mind when it comes it ambush marketing. DHL, instead of advertising this fact, played a trick on their competitors by making them deliver a big box which said – DHL is faster.
Go On, Tell Us What You Think!
Did we miss something? Come on! Tell us what you think of this article on Ambush Marketing in the comments section.
A startup consultant, digital marketer, traveller, and philomath. Aashish has worked with over 20 startups and successfully helped them ideate, raise money, and succeed. When not working, he can be found hiking, camping, and stargazing.