Have you watched any part of the Home Alone Series?
Did you see how the 'kid' uses the unconventional methods to fight against those 'experienced adults' and eventually win?
That was the Guerrilla Warfare technique. Just like that, when marketers use unconventional tactics to get maximum results and to counter BIG competitors, it's called guerrilla marketing.
For example –
What is Guerrilla Marketing?
Guerrilla marketing is a marketing strategy where marketers use creative, imaginative, and unconventional marketing tactics to get maximum reach and results without involving heavy costs and resources.
The Objective of Guerrilla Marketing
The main objective of Guerrilla Marketing is to get maximum reach and brand engagement without causing huge holes in the pocket.
The Importance
The big fact – An average person receives around 5000 marketing impacts per day. That is, you're likely to see an advertisement anywhere your eye rolls.
The bigger fact – you only remember 4 out of those 5000 marketing impacts.
Old native promotional tactics are so saturated that to stand out, marketers are insisted to inculcate guerrilla marketing in their promotional mix. That is, to make them have a recall value, your advertisements should not look like advertisements.
Features of Guerrilla Marketing
Pocket-Friendly Campaigns
Guerrilla marketing usually involves campaigns that are more economical as well as effective.
Targeted Reach
Guerrilla marketing focuses on creating campaigns which get more reach through word of mouth & publicity.
Minimalism
Fewer resources, big message. That's what guerrilla marketing is all about.
Channels
Communication of the campaign is done through word of mouth, social media, and publicity, etc. That is, business doesn't do much to communicate it. They just implement the campaign and rest of the communication is done by people who become a part of it.
Guerrilla Marketing Strategies & Examples
Be in your customers' shoes
Before you plan any strategy, learn how your customers think and react to certain stimuli. A thing that is normal to you might be special for them.
Coca Cola Happiness Machine
Coca Cola, as a part of their Happiness Machine Campaign (which included installing happiness machines, which pass out free drinks and other coca cola merchandises, to various crowded destinations like colleges, malls), installed a love machine in a mall of Istanbul. This machine gave free coca cola cans to any couple who proved their love.
Cute, isn't it?
One of the Happiness Machine campaign Idea was used to unite two nations, India & Pakistan. Ever since the partition of India, these two countries, though very similar, were always considered rebels. Coca Cola, with its small world Machine, tried to bring them closer and received a wonderful response from the people of both of these countries.
Be Creative
Remember, the best marketing campaign hasn't been launched yet. Make it yours. Be the 'first one who has ever done that'. This will create more brand equity.
SportScheck Guerrilla Marketing Campaign
SportScheck, a winter sports clothes shop,  did a street marketing action promoting its clothes in a really creative way. They used the
YOU NEED TO STAND OUT TO BE REMEMBERED.
Visuals
Speak in the form of visuals. Visuals are processed 60,000 times faster than text. Shapes, colours, abstracts, added with a garnishing of very few words have a psychological impact and get a great response from the consumer. Visuals can make them feel the product.
Coca Cola Mini Cans Marketing Campaign
Coca Cola rolled out a unique advertising campaign to promote their miniature cans. Miniature kiosks were placed in 5 different German cities which did pretty well as each kiosk sold an average of 380 mini cans per day (275% increase in sales when compared to routine vending machines).
Don't tell them everything
Leave a message which makes them come back to you for more. This creates more engagement than telling them everything about yourself.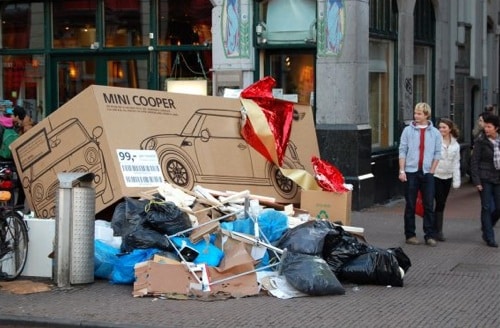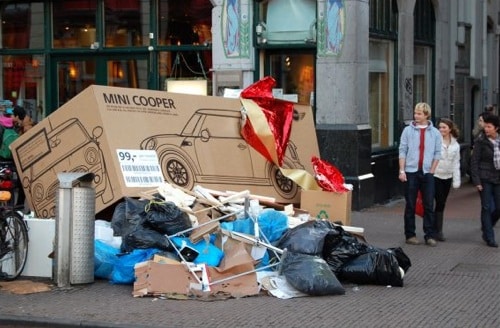 Mini Cooper Guerrilla Marketing Campaign
To end their 99-Euro a month campaign, Mini Cooper wanted to do something out of the box. Hence, they and their creative team came up with an idea of placing empty cardboard boxes over the leftover Christmas Garbage in the city. This campaign cost them less than €5,000 and created a buzz around the city. It was a clever idea of showing how small and affordable mini is. This was a great step towards creating a favourable brand positioning.
Be responsive
The customers will react, they'll ask questions and will respond to you in various manners. Respond to them. Tell them about yourself and what you can do to 'help them'.
Stick with your brand identity
Don't do anything just for the sake of being different. Stick to who you are and show it to the world creatively.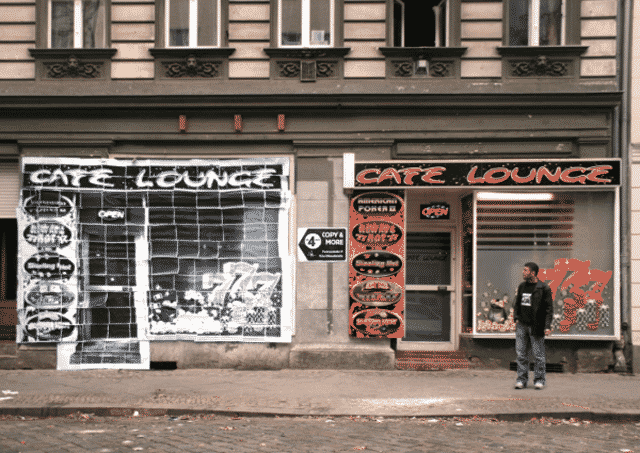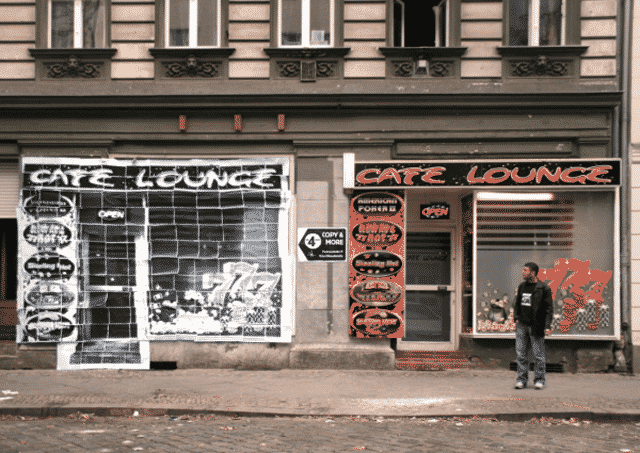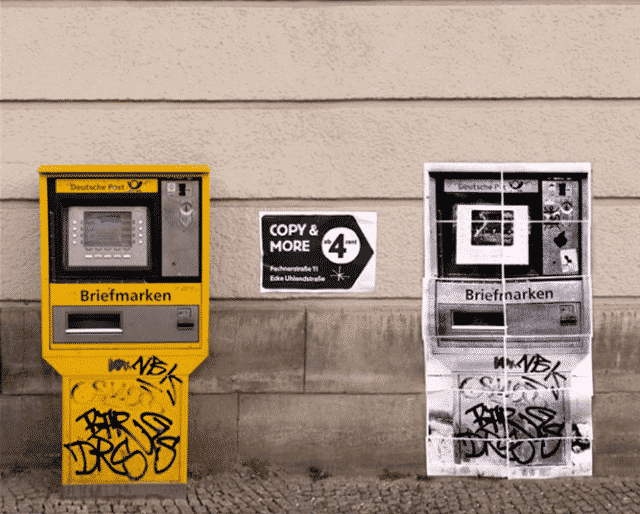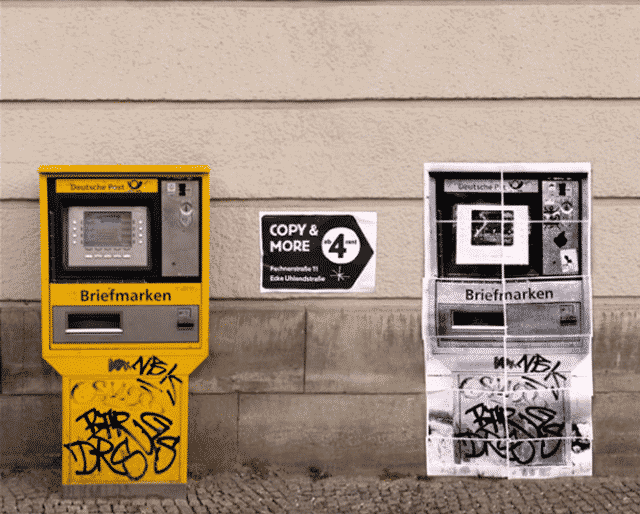 Copy & More Guerrilla Marketing Campaign
Probably the most economical campaign among all. Copy & More is a small copy shop in Germany who, to fight off its competition, did this wonderful campaign. There was nothing special in it. Yet it was effective.
Offer Gifts
Make quality products. Products that are desirable among the customers. Create that desire yourself. You can offer to selected customers for free. Just like Adidas did.
Adidas Guerrilla Marketing Campaign
Looks like giving products for free isn't that bad. Adidas added a bit of creativity in implementing this idea though. A big Adidas Shoe Box was placed in a crowded area of Melbourne where the passersbys were given only one shoe of the pair. They were asked to visit the store to get the pair.
Great Things in Small Budget
Imagination and creativity should be given a priority, not the budget. Great things can be done in a small budget. Like Vijay Sales did.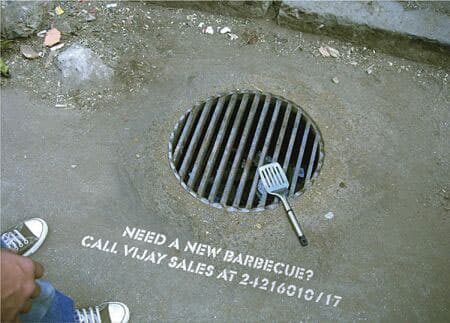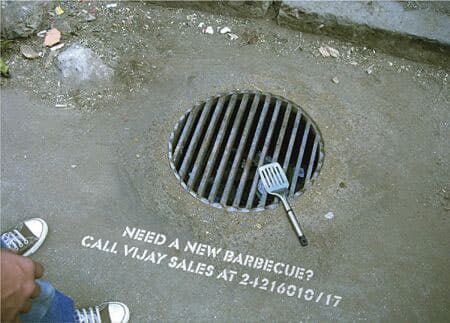 Trigger Engagement
Make them talk to you, and they'll talk about you later. Social Media marketing can be used for this.
Go On, Tell Us What You Think!
Did we miss something?  Come on! Tell us what you think of this article on guerrilla marketing in the comment section.
A startup consultant, dreamer, traveller, and philomath. Aashish has worked with over a 50 startups and successfully helped them ideate, raise money, and succeed. When not working, he can be found hiking, camping, and stargazing.