"I am not trying to make millions; I am trying to change the way millions think and learn." With this aim of educating millions, Byju Raveendran founded Byju's, an edtech unicorn valued at $15 billion. From taking classes at his friend's terrace to signing Shah Rukh Khan as its brand ambassador, Byju's has come a long way. With the advent of technology and the rapid shift to online education, the company has emerged as an industry disruptor.
Let's dive right in to find out how an engineer from a small town in India built Byju's business model worth billions.
What Is Byju's?
Byju's is an edtech company providing an online tutoring platform to students. Precisely, Byju's offers online education to the K-12 segment and the students preparing for various competitive exams. It has become one of the most popular education platforms with 3.5 million paid subscriptions and an 85% renewal rate.
The edtech unicorn stands out because it provides a holistic experience tailored to the needs of each student. Byju's accomplishes this by providing technology-enabled and personalised journeys, trained teachers, and engaging content.
Byju Raveendran, the eponymous CEO of India's first edtech unicorn Byju's, was an engineer from a small town in Kerala, India. Byju scored 100 percentile in CAT (Common Admission Test for B-Schools admission in India) and was offered admission to India's top management institutes. But instead, he started a coaching class for CAT aspirants, which spawned this money-making machine. He came a long way from teaching at his friend's terrace to holding sessions in huge auditoriums.
"I believe when you take sessions in auditoriums, you're creating a kind of fan following. You can't do a math class in a stadium. It has to be a math performance."
Finally in 2015, he launched Byju's app which was a huge success.
Here is a brief history of Byju's:
2011

The company was founded by Think and Learn pvt. ltd.

2015

The flagship product Byju's-the learning app was launched

2016

Byju's became the first Asian company to be backed by Chan-Zuckerberg Initiative

2017

BYJU'S app was used as a case study at

Harvard Business School

, The company also signed Shah Rukh Khan as its brand ambassador

2018

Byju's became India's first edtech unicorn

2019

Byju's became the most valuable edtech company inthe world

2020

Attained the decacorn status with a valuation of $10.8 billion

2021

The company was valued at $15 billion.
Who Are Byju's Customers?
Byju's has the unusual feature of never having the customer as its end-user. The parents serve as customers of Byju's, but its actual consumers are the students who use the platform to study and learn. Hence its primary target audience is the parents who are willing to provide quality education to their children.
Byju's currently offers its services to the K-12 segment as well as to the students preparing for JEE (engineering entrance), NEET (medical entrance exam), CAT (MBA entrance exam), and UPSC (civil services entrance exam). The company has a large user base with more than 75 million downloads across 1700 cities in India.
What Is The Value Provided By Byju's?
The education sector is a massive market with a lot of potential and room for expansion (India alone has 250 million students in the K-12 segment). The 2020 global pandemic accompanied by technological development accelerated the transition to online education. Amidst all this, Byju's has emerged as one of the largest edtech companies.
Byju's provides on-demand quality education through interactive animations. The company provides a platform where students can grow, learn and improve through fun and personalised activities. The reason for its rapid growth is its unique approach towards interactive learning and optimum utilisation of technology. The student can access all the resources provided by the company from the comfort of his home. The company not only provides engaging content but also seeks to monitor the student's progress and hence tailor the experience for him.
Byju's provides a holistic platform that caters to both the students' needs and their parents'. The mentoring sessions, counselling sessions, and growth charts help the parents assist their child in his overall development.
In a nutshell, Byju's incorporates the best of both online and offline, education.
Moreover, in 2020, Byju's launched its 'Education for All' initiative. Through this benign initiative, the company aims at democratising education by educating at least 5 million children from underserved communities by 2025. The goal is to provide personalized learning to all children irrespective of their economic background.

How Does Byju's Operate?
Byju's provides courses for students in the K-12 segment and competitive exams like CAT, IAS, JEE, and NEET. The company offers a personalised journey for each student guiding them at every step.
Developers and teachers focus on making the content engaging, interactive, and fun to retain more students and make the courses interesting. In fact, this is what makes the company stand out. Today, the average time spent by a student on the app is 71 minutes per day.
Various activities offered by Byju's are:
The life-like online classes offered by Byju's help the students understand and grasp fundamental concepts with the help of animations and visual aids. Technology is used to make classes engaging and fun.
The tests, in-depth analysis, and personalised feedback from mentors help the students improve and strengthen their concepts. While tests are scary for most students, Byju's makes them interesting and fun in the form of quizzes, bubble bursts, and word puzzles.

Byju's also offers one-on-one monthly mentoring sessions where mentors interact with students and parents. These sessions aim to track and analyse the child's growth and give some recommendations to improve the child's performance.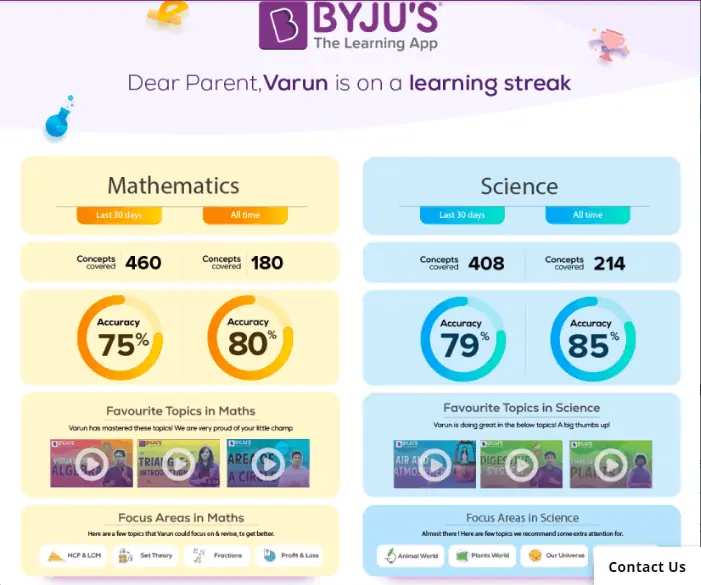 The study videos are offered in various languages so that the students can learn at their convenience.

Byju's also provides the students with comprehensive study material. The online classes, along with course material, make a perfect combination for great learning.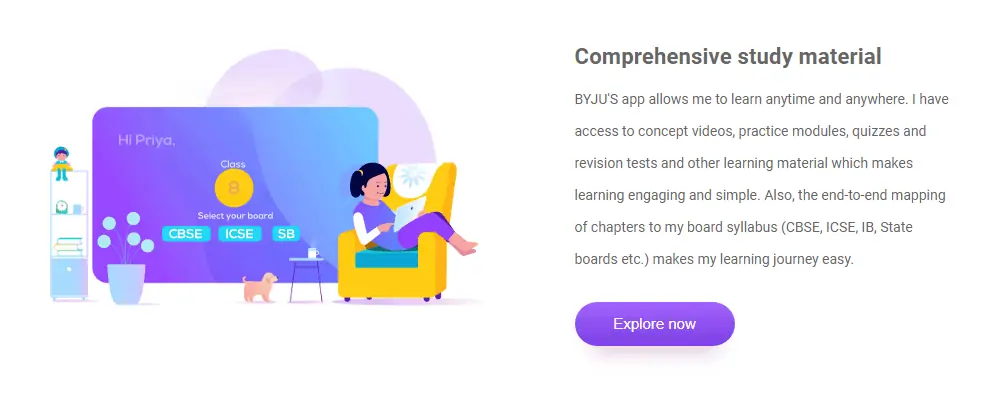 Byju's also offers extensive programs for JEE and NEET preparation (engineering and medical entrance). It is a 5-days-a-week program where students are provided with video lessons, revisions, daily practice papers, study material, doubt solving sessions, performance analysis, and AITS (All India Test Series).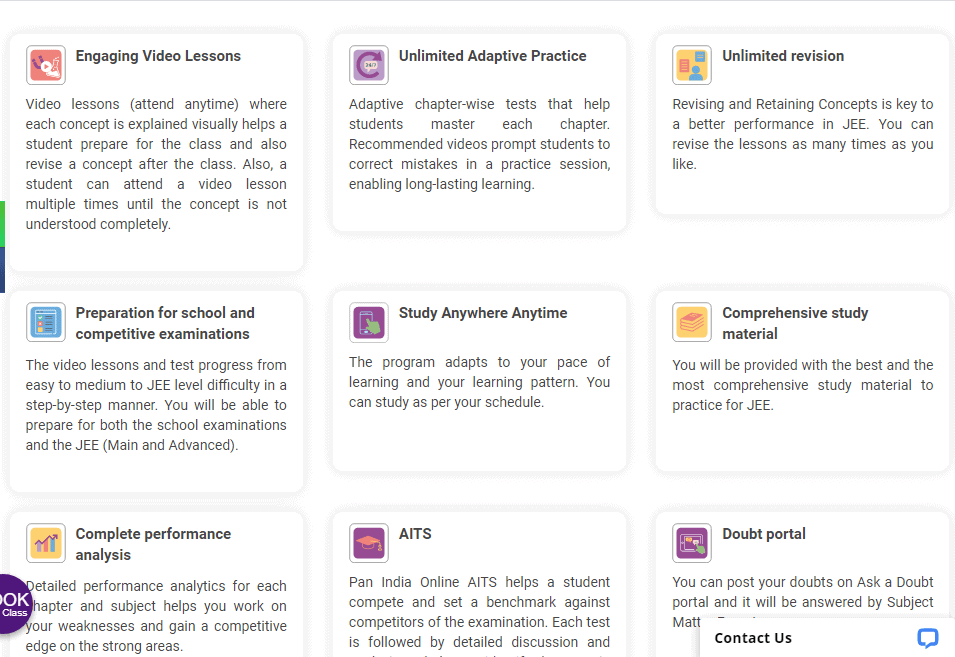 The company provides a comprehensive program to help aspirants crack the UPSC exam (civil services entrance). Students can avail the program through online classes, tablet mode, or offline classes. Students are offered one-on-one mentoring, doubt sessions, test series, fortnightly unit exams, interview preparation, and current daily affairs.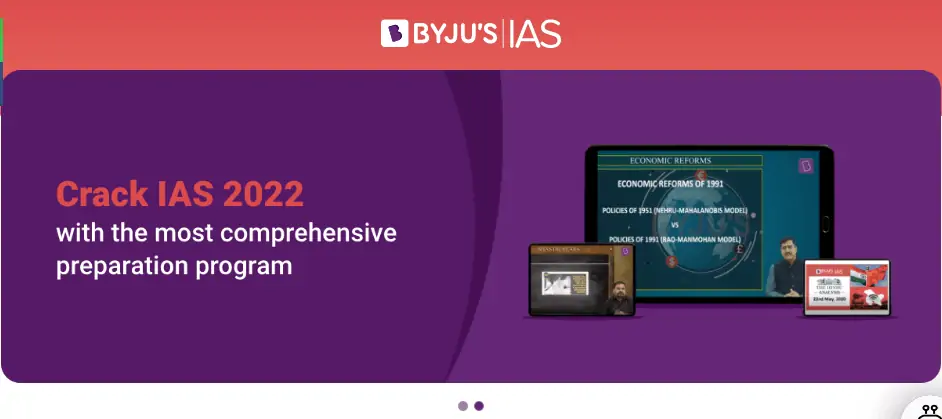 Byju's is also popular among CAT aspirants. Its three-tier course structure consists of concept sessions, advanced sessions, and pattern sessions. The company brings forth a comprehensive and detailed program including mock tests, modules on GD-PI, and practice modules on essay writing.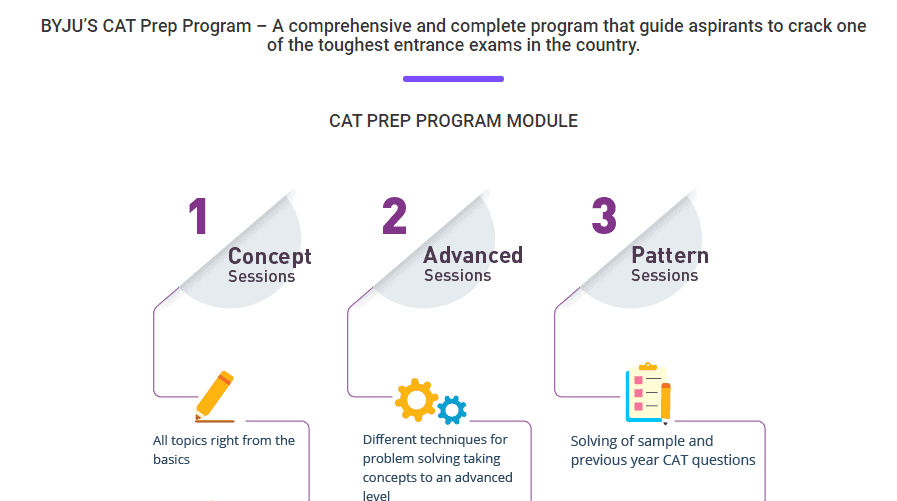 Byju's, in collaboration with Disney India, offers a separate app for students from LKG (lower kindergarten) to class 3. The app is specifically crafted for young children aged between 6-8 years featuring timeless Disney characters from Frozen, Cars, Toy Story, and Disney Princess.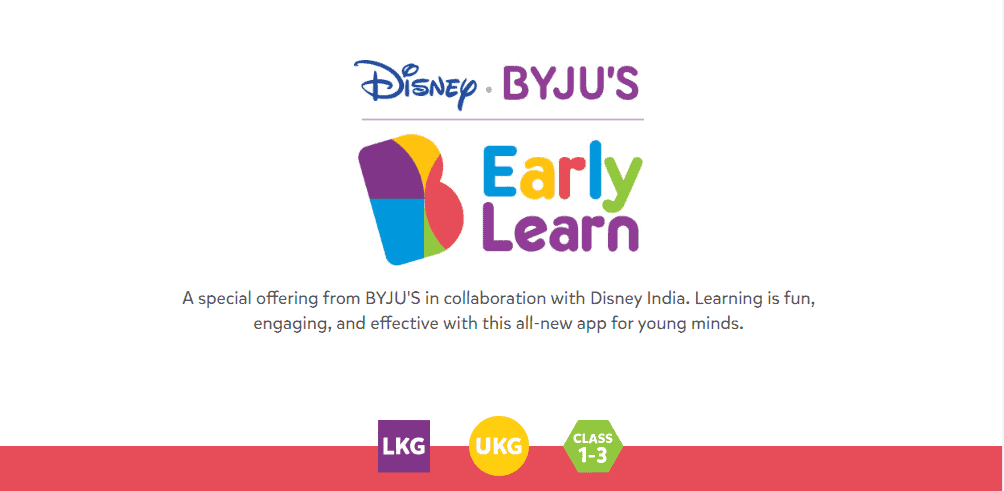 Besides a great learning experience, Byju's also provides free online counselling sessions to the students where they can get all their academic and career-related doubts cleared.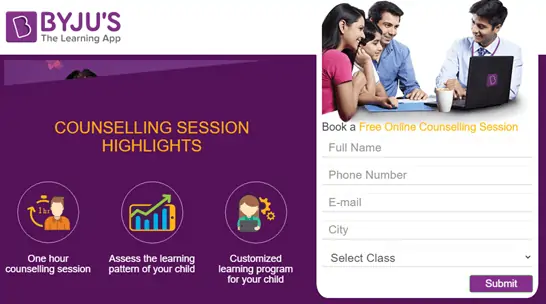 What Are Byju's Key Resources?
Byju's disrupted the market by combining tech with content. Hence, its content team, tech infrastructure, interactive graphics technology, customer relationship management infrastructure, and marketing team form key resources of Byju's.
Who Are The Key Partners Of Byju's?
Byju's built its empire with the help of several content, financial, marketing, and payment partners.
Content Partners
Byju's has partnered with Disney to develop its early learning program content targeted towards young kids. This partnership helps it develop content that's more engaging and immersive.
Financial Partners
Byju's has partnered with numerous organisations that have invested in the edtech unicorn. Some of the major organisations are:
Chan-Zuckerberg Initiative- In 2016, Byju's became the first-ever Asian company backed by CZI. The stellar debut made by Mark Zuckerberg and Priscilla Chan paid them well as their investment is now worth at least 7 times more.
Sequoia Capital India- The venture capital firm invested a whopping $10 million in the company. According to G V Ravishankar, managing director of Sequoia Capital, "BYJU'S will be India's Biggest Education Story." According to Entrackr, the VC firm received 21 times its investment.
Bond- also a venture capital firm, Bond infused $23 million in the unicorn. Byju's became the first Indian startup backed by this first-female-founded VC firm.
Apart from this, the company is backed by multiple organisations, namely Silver Lake, Blackrock, Sands Capital Management, Alkeon Capital Management, Sofina, Verlinvest, Tencent, Nasper Ventures, CPPIB, General Atlantic, Tiger Global, Qatar Investment Authority, Owl Ventures, Lightspeed Ventures Partners, Times Internet, Arin Capital and IFC.
Payment Partners
The company has partnered with several payment processors like Paytm, PayU, etc. to ensure hassle-free payments and subscriptions.
What Are The Key Channels Byju's Use To Deliver Value?
There are three main channels through which Byju's delivers its services to the students-
The Byju's app, which is available for Android as well as iOS. The students can access all the premium features of the app like video lessons, quizzes, tests, games, etc. through a subscription
The tablet preloaded with all the chosen course video lessons helps the students learn even without an internet connection.
The company also offers offline classes in some cities of India.
How Does Byju's Make Money?
Byju's primarily operates on a subscription-based revenue model. A subscription model is the one wherein the customers have to pay a periodic subscription fee to access the platform.
Byju's gives a 15-day free trial with some limited features. Once the consumer uses the services offered by Byju's, he is compelled to purchase the course to access all the features offered by the company. This is how the company expands and promotes its product.
One can refer to Byju's as the 'netflix of education' since both the companies have similar revenue models where they lure the customer and make them addicted to the platform.
Apart from subscription, Byju's has some other sources of revenue:
Offline Classes: Apart from the online classes available on its app, Byju also offers offline classes to cater to students who either cannot concentrate in an online class or require direct attention. The consumers need to pay for these offline classes.

Tablet mode: The company also provides a tablet preloaded with all the study material and video lessons as required by the student. The tablet mode is more convenient for the students as they don't need an internet connection to study. This helps them concentrate more without any distractions.

Go On, Tell Us What You Think!
Did we miss something? Come on! Tell us what you think about our article on Byju's business model in the comments section.
An enthusiastic human being with determination and zeal to explore new ventures. Tanya is an entrepreneurial spirit searching for changes and learning to exploit them as opportunities and impacting people for good.