There was a time when sending money overseas used to be a huge problem. But in 1998, PayPal brought a revolution in the money transferring habits of users globally. Today, with a reach in around 202 countries, this company helps 197 million users transfer money all over the world. But before answering how does PayPal make money, we have to understand PayPal's business model and how does it operate first.
PayPal, which started as an online payments solution, has now transformed itself into a powerful financial tool that allows you to –
Save and access your debit and credit cards through PayPal user ID and password – PayPal is a digital wallet which saves the details of your debit and credit cards and let you shop and transfer money online by just remembering your PayPal user id and password.
Checkout at websites with just one click – Paypal has launched its new technology 'One Touch' which saves your PayPal login details securely in your device and lets you check out on a website without even typing your PayPal username and password.
Transfer money to and from a bank account or Paypal account – You can transfer money to 202 countries and in around 100 currencies through PayPal. The same money can be deposited to

 bank accounts in

56

currencies

or can be held as a balance in PayPal account in 25 currencies.

Receive payments through PayPal (Payment gateway) – You can sell products online and offline and receive money through Paypal. All you need is a PayPal business account. PayPal initially gained popularity when it was included as a payment gateway at eBay.
Get a PayPal debit card – PayPal's debit card works just like any other bank's debit card. You can use your PayPal debit card to shop online and offline, withdraw money, and earn rewards on your purchases. PayPal debit card is linked to your PayPal account.
Enjoy benefits of PayPal credit (no interest credit) – Originally named as Bill Me Later, Paypal credit is a feature which lets you get a no-interest credit of $99 or more if the amount is paid in full in 6 months.
Get PayPal business in a box business solutions – Set up your business online with PayPal business in a box tools.
Get a working capital loan – this is one of a kind daily payable loan helps you to fulfil daily business operation needs at a less fee.
How does PayPal make money?
PayPal is not just a fin-tech company, it's a revolution in the digital money market. PayPal, though not a bank, provides features which are not less than any bank. Money transfer, Debit cards, credit cards, loans, payment gateways, and digital wallet are few of the many services provided by PayPal.
eBay made the decision of its life when bought PayPal for $1.5 Billion in 2002 and included it as a checkout option in its interface. Though not an eBay subsidiary anymore, but PayPal has never looked back since then. The company has many revenue sources and one has to dig deep into the business model of PayPal to answer the question of 'How does PayPal make money?'.
PayPal Revenue Sources
Transaction Fees
There are two types of accounts on PayPal – Personal & Business.
With a personal account, you can send and receive money online from family or friends and pay for goods you've bought online or offline through your debit card, credit card or through your PayPal balance. However, PayPal charges a fee (different for different countries) on the amount when you send a personal payment using a debit, credit card, or PayPal credit.
Business accounts are for merchants who use PayPal services to sell their goods online. They pay a fee of 2.9% plus $0.30 USD of the amount they receive on the sale. However, this fee is reduced with an increased amount.

There's no withdrawal fee. However in certain cases, if you want to withdraw money in the form of the check, you have to pay a fee of $1.50.
International Payments
PayPal charges fees when you receive payment from a different country. The charges include currency conversion cost (if a different currency is used) and the international payment fee. Fees vary for different currencies.
Business Account Charges
Registering an individual or business account on PayPal is free. However, some special features and services like customized checkout page and same site payment are provided only to users who buy the Payments Pro business account of PayPal. The cost of payments pro account is $30 per month.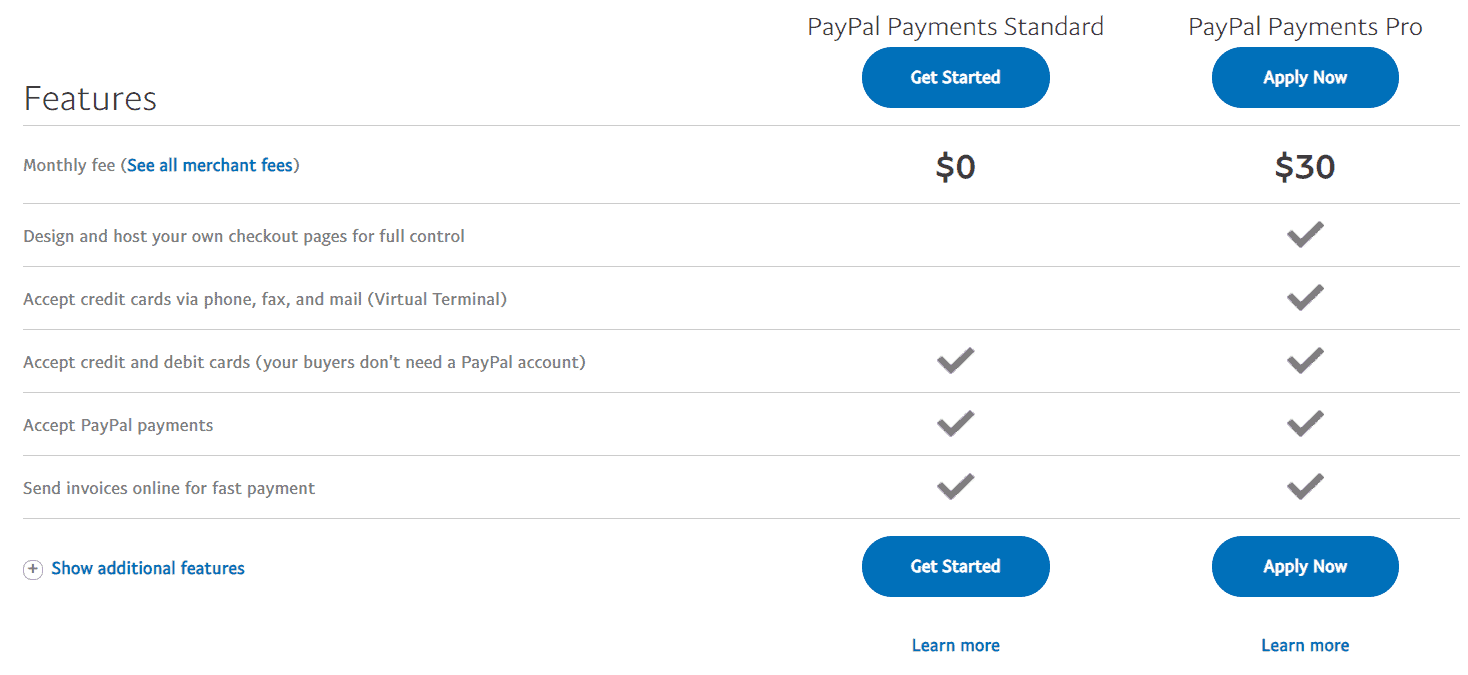 P2P payment withdrawal fees
PayPal.me lets you receive money directly through a custom link. However, PayPal charges you when you withdraw the same. The charges in the USA are 2.9% plus $0.30 USD of the amount received.
Interests from money deposited
The money kept as PayPal balance is deposited by the company in liquid investments which earn interest. The interest is a source of revenue for PayPal and is not shared with you.

Payflow
Payflow is the payment gateway service provided by Paypal. Payflow can be integrated into a website by anyone using a merchant account.
There are two plans which give different levels of customization for the online checkout pages:
Payflow link: The free plan where the customer enters the payment details on a page hosted by Paypal.
Payflow Pro: The premium plan which gives the user the ability to design his own checkout page. It is priced at $25 per month.
No matter what the plan is, Paypal charges a $0.10 gateway fee for credit card payments.

Besides this, the company also provides three optional features. These are:
Fraud protection
Recurring billing
Buyer authentication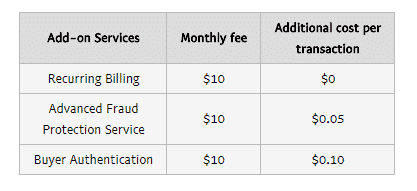 PayPal Working Capital Fee
As the name suggest PayPal working capital is a small loan for your working capital needs. You can borrow up to 15% of your last 12 months of PayPal sales, up to $85,000, with a fixed fee and no interest. PayPal working capital works a bit differently than a traditional loan. Instead of the monthly payment, payments are made on a daily basis as a percentage of your sales. The interest is replaced with a fixed fee. The amount of fixed fee is dependent on the percentage of daily sale alloted. The larger the percentage of the daily sale you choose to allocate towards repayment, the lower the fee.
Business in a box
PayPal provides all in one business solutions in association with Xero and Woo Commerce. With business in a box, you get huge benefits on Xero and Woo Commerce services. PayPal, however, earns an affiliate commission through this.
Debit Card Withdrawal Fees
PayPal users also get the benefit of anytime money but at a cost. The company charges a fee every time you withdraw money by using the debit card.

PayPal Credit Interest
You don't have to pay for the credit as long as it is $99 or more and you pay it fully in 6 months. However, for all other conditions, PayPal charges an Annual Percentage Rate (APR) of 19.99% starting from the posting date (which is usually within a few days after the purchase date).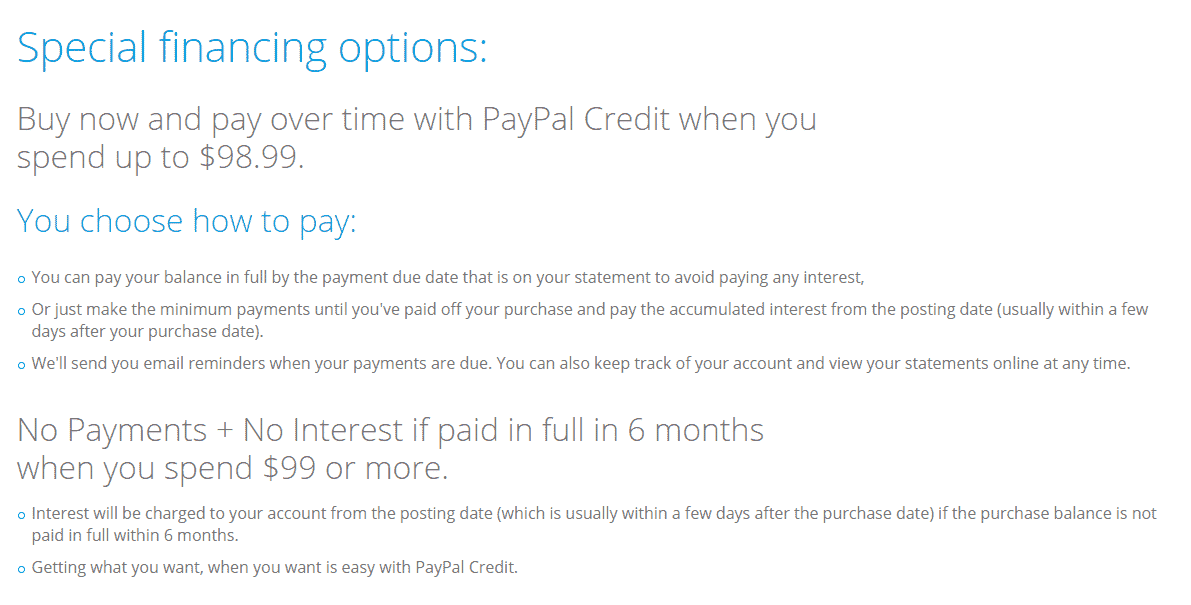 PayPal Here Fee
PayPal Here is an offline payment solution provided by the company. It's a mobile application (and a card reader) which lets you accept payment from all types of cards with the ease of PayPal.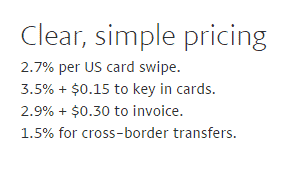 Other sources of Revenue
Paypal owns many other companies like Braintree, Xoom, and Venmo etc. which add to the revenue sources of the company.
Go On, Tell Us What You Think!
Did we miss something?  Come on! Tell us what you think of our article on 'How does PayPal make money?' in the comment section.
A startup consultant, digital marketer, traveller, and philomath. Aashish has worked with over 20 startups and successfully helped them ideate, raise money, and succeed. When not working, he can be found hiking, camping, and stargazing.