Advertisements are annoying, and we all tend to skip them whenever we can. But what if I told you that there are ways you can make money by watching ads?
Surveys have shown that the average person sees around 5,000 ads every day. That's a lot of potential revenue!
Several platforms allow you to get paid to watch ads. In fact, their whole business model revolves around it.
Even though this sounds like a scam, it's actually a legitimate way to make some extra cash.
So, how do you make money watching advertisements, and why do companies pay you for watching ads?
Why Do Companies Pay You For Watching Ads?
The advertisement revenue model is simple.
In a usual scenario, businesses pay platforms like Google Adwords to host and display their ads on search results and partner websites (like Feedough). The platforms display the ads to their users and keep all the money with themselves. The problem with this model is that people despise advertisements. Plus, their data is used to target ads to them and they get nothing in return.
As a result, people have developed ad blockers that prevent these ads from being displayed on their screens.
Now, companies developed a new business model where they give a part of their advertisement revenue to the users who watch the ads.
This way, the platforms can guarantee more engagement with the ads, and the users are able to make some extra money.
10 Platforms That Pay You To Watch Ads
Not every platform that boasts of this model is legitimate. Here are 10 platforms that you can use to make money by watching ads:
Swagbucks
Swagbucks is a popular rewards and cash-back website that offers a variety of ways to make money. You can earn points (called SB) by watching video ads, taking surveys, shopping online, and more.
The fun part?
These surveys, polls, games, and videos are actually interesting, so you don't have to feel like you're wasting your time.
These points can be redeemed for gift cards or PayPal cash.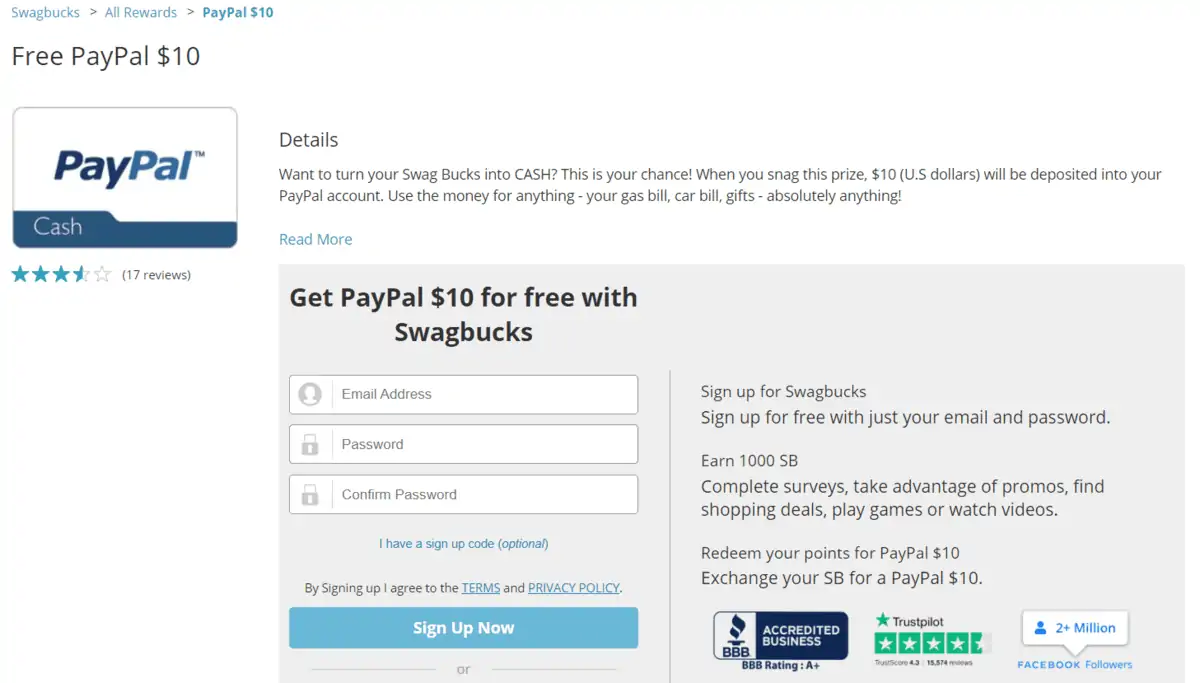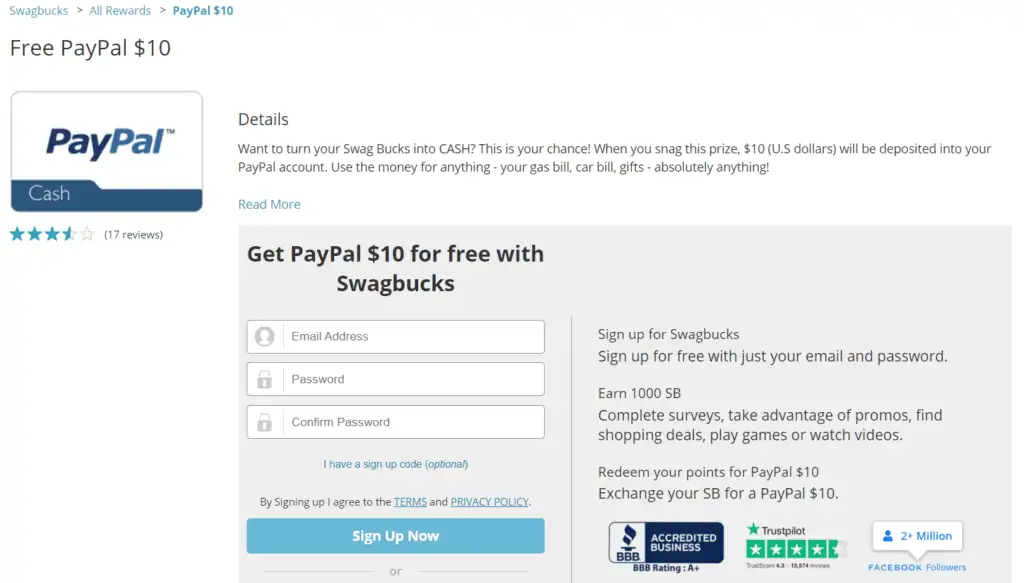 Payouts vary depending on the task and can range from $0.40 to $3 per task. Moreover, you get to see how much money you'll make by doing a task so you can decide whether or not it's worth your time.
While Swagbucks is available worldwide, the amount of video content and offers may differ by country.
To make money watching ads on Swagbucks –
1. Sign up for a free Swagbucks account.
2. Watch videos, take surveys, shop online, and more to earn points (called SB).
3. Redeem your SB for gift cards or PayPal cash.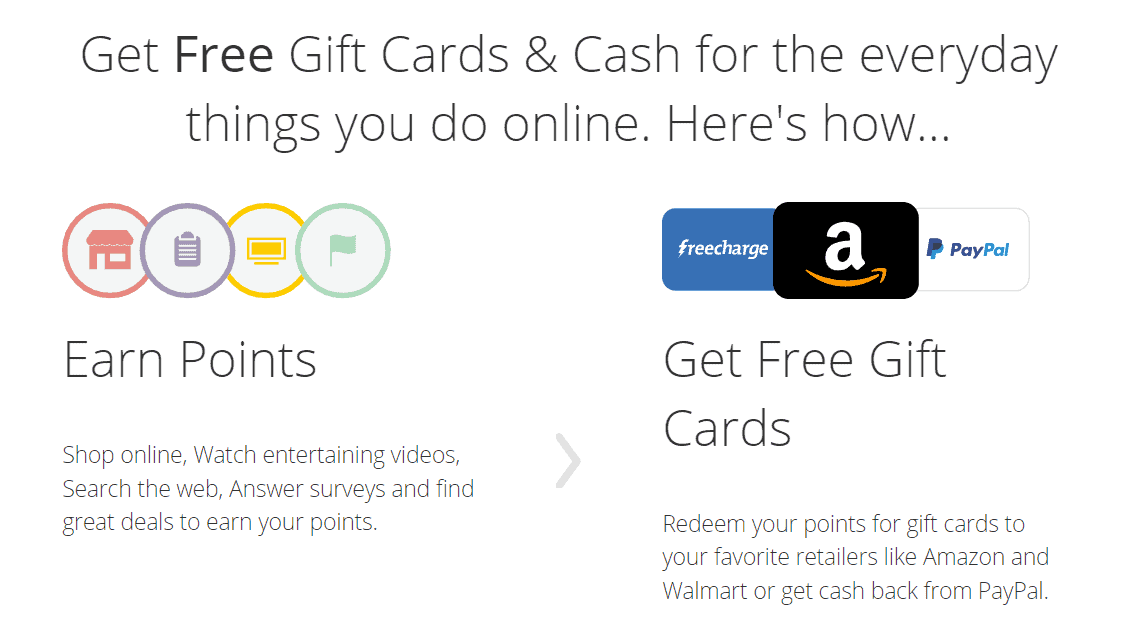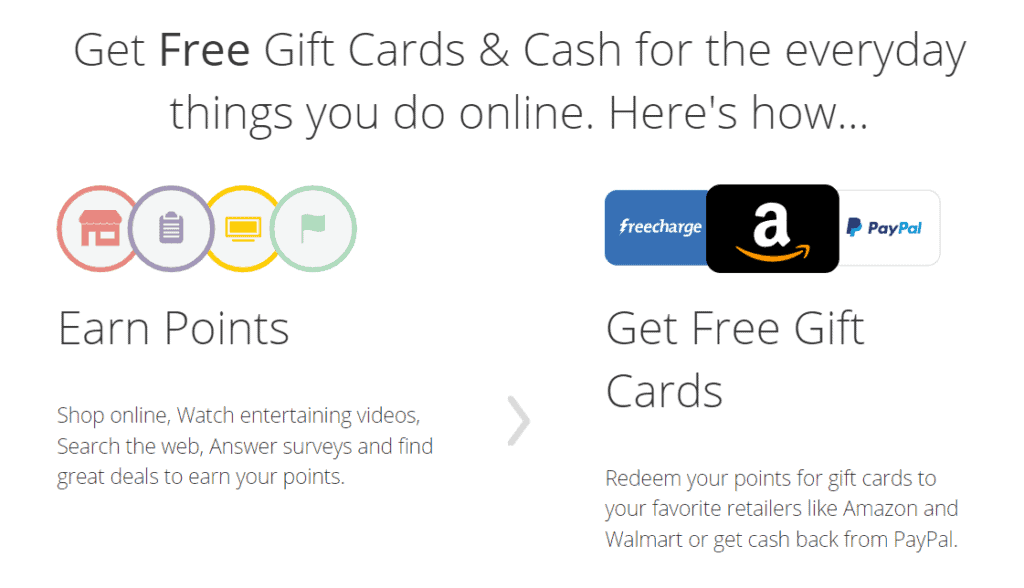 InboxDollars
InboxDollars is a get-paid-to website that pays you to watch videos, take surveys, and perform other tasks. It's very similar to Swagbucks in terms of how it works and what you can do to make money.
Since its start in the year 2000, InboxDollars has paid out over $8 million as a reward to its customers, making it another credible and widely-used website for earning money while watching advertisements & doing certain listed activities.
The platform is available only for users from the US and has partnerships with brands like Netflix and Walmart, to name a few.
Inbox Dollars pay you to:
Take online surveys
Read emails and find deals
Shop online
Watch videos


The amount of money you can earn from InboxDollars will depend on the task or activity you choose. According to the website, with constant use, an average person can make $20 to $55 per month, and a task takes 3 to 25 minutes to complete.
To start earning with InboxDollars, you need to sign up and provide your basic information like name, age, gender, etc. Once you're done with thesignup process, you can start completing tasks and earning money.
You even get a signup bonus of $5 to get you started.
Payments are made through checks or gift cards once you reach a minimum balance of $15. So, to get your first payout, you need to earn at least $10 from the platform apart from the $5 bonus.
Earnably
With rewards from brands like Amazon, Xbox Live, Airbnb, and Domino's up for grabs, Earnably is quickly becoming a popular pay-to-watch ads platform.
You can make money on Earnably by committing your time to various tasks like watching videos, taking surveys, completing offers, and more.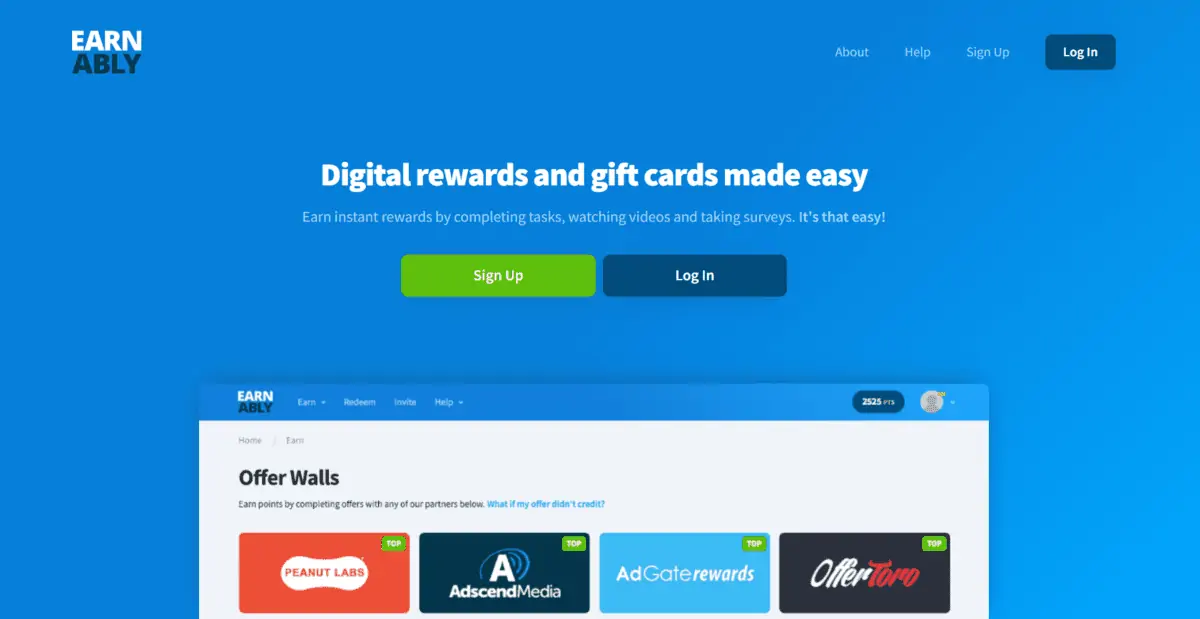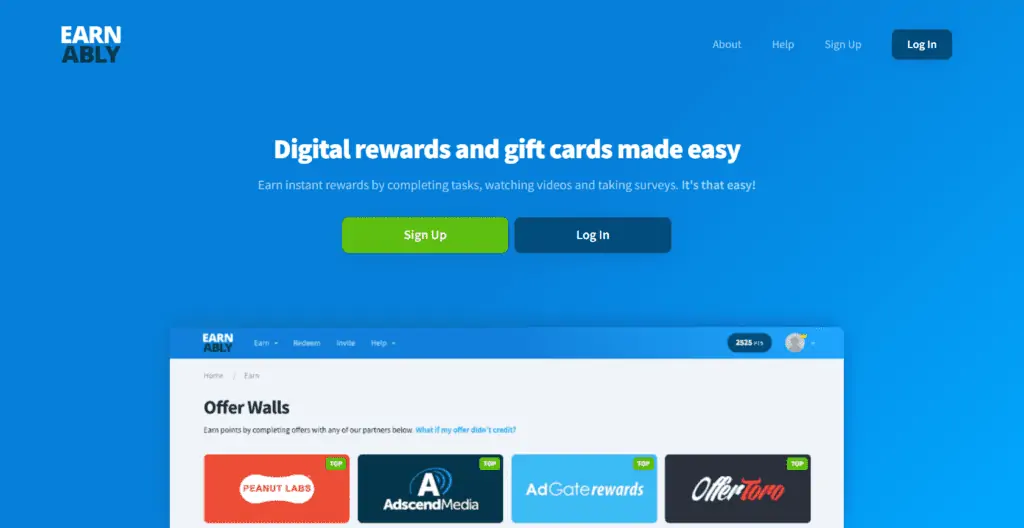 Payments are made either through PayPal or Bitcoin once you've reached the minimum balance of $10.
Currently available in 36 countries in the US and Europe, Earnably is definitely a platform worth checking out if you're looking for ways to make money by watching ads.
While the amount of money you can make by watching ads will vary depending on the platform, most people earn a few dollars per day.
However, some high-paying offers can earn you up to $50 in a single day.
Other than the country restrictions, there are no limits on who can join and start earning. All you need is a computer or smartphone and an internet connection.
Adwallet
Ad wallet is one of the most simple & easy to use websites to make money by watching ads.
With a pay rate of $60 per hour, it's the most lucrative get-paid-to platform. The number of videos you can watch is limited & is determined based on your demographics.
Once you reach $10 in your Ad wallet account, you get the option of withdrawing your funds directly to your bank account.


Even though a comparatively new platform, it has been growing in popularity and has already paid over $1 million to its users in the form of:
Mastercard Prepaid Cards
eGift Cards
Donation
The platform is only available to people in the US and requires you to be at least 13 years old to sign up.
iRazoo
With a user-friendly interface, iRazoo is one of the most popular sites that let you make money by watching ads (videos). And it's just not about videos. You also get paid to:
Search the Web
Download apps
Complete Surveys
Play Games
Refer Friends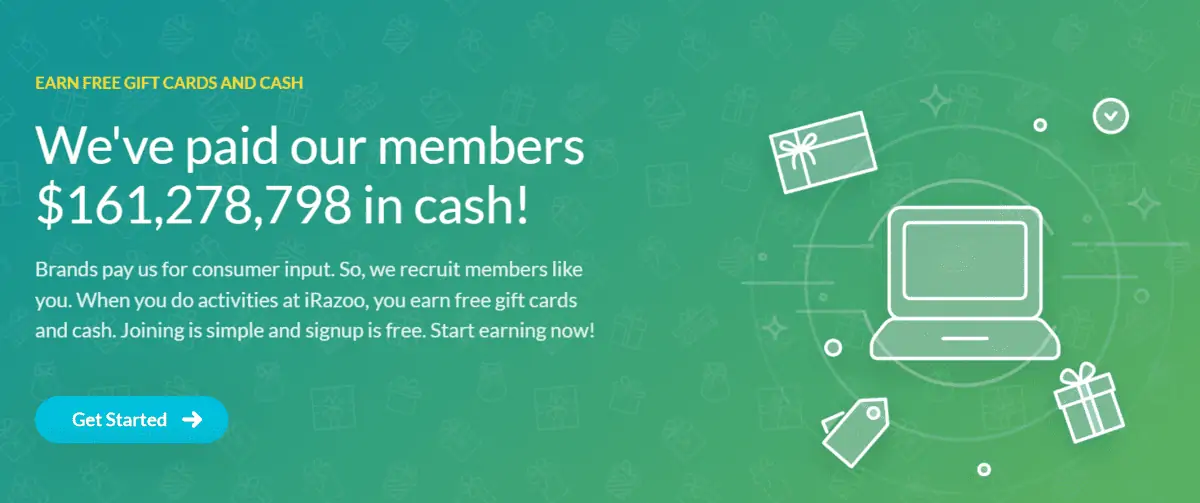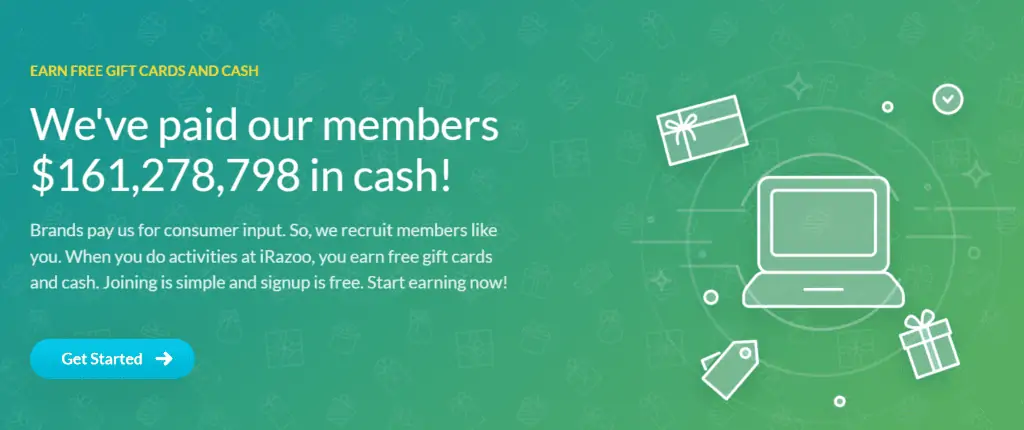 The best part is that iRazoo also offers a signup bonus of 100 points! Once you reach 3,000 points, you can start redeeming them for PayPal cash or gift cards. The platform majorly operates in North America and Canada but also caters to other countries too, like Brazil, the UK, Australia, etc.
To sign up on iRazoo, all you need is an email address.
The company has already paid over $150,000000 in rewards to its members and continues to do so.
Quick Rewards
Operating since 2002, Quick Rewards is a platform where you can make money doing what you already do on the Internet – watching videos, taking surveys, playing games, and more. You can also redeem your points for gift cards from over 30 different stores, including Amazon, Walmart, Disney, Target, etc.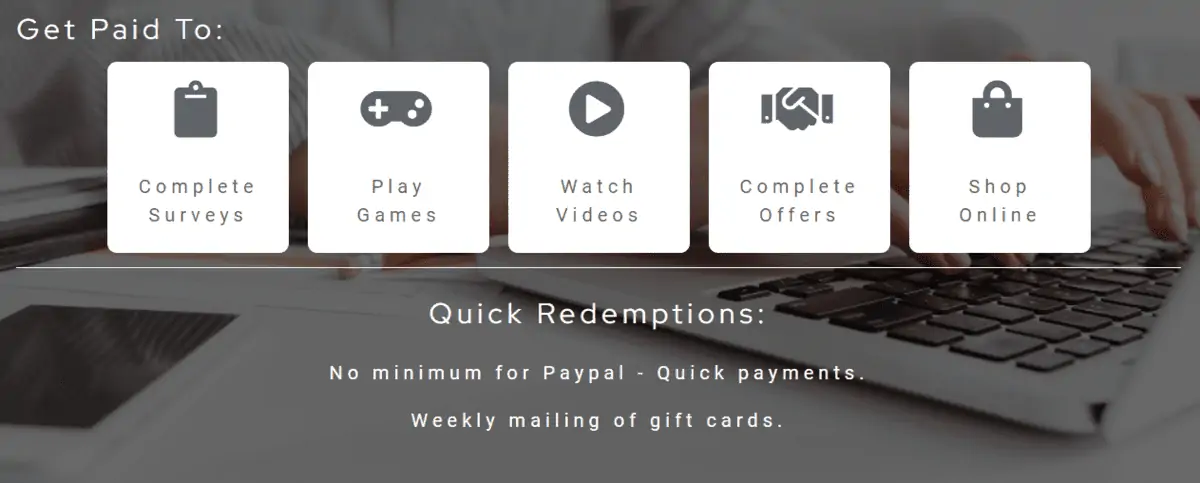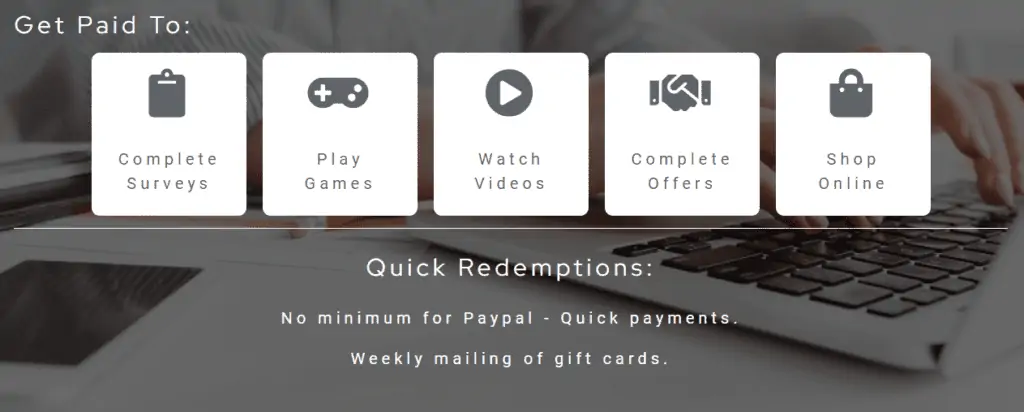 To date, the company has already paid out over $7 million in rewards to its members.
The best part?
You only need 1¢ (100qp) to redeem your points for a gift card!
Currently operating in the US and Canada, the platform is amongst the oldest and most trusted in the industry.
You-Cubez
A platform that pays you in cryptocurrency (BTC, LTC, ETH, and more) for watching videos, completing tasks, and more.
You-Cubez also has a referral program that pays you 15% of what your referrals make. However, unlike other platforms, it requires you to be at least 16 years old to join.
With over 900,000 members, the platform has been a trusted one for over a decade.
The only downside is the withdrawal limit, which is set from 2 to 8 dollars, categorised based on your membership status.
Brave Browser
One of the pioneers of the Web 3.0 revolution, the Brave Browser, is also a great way to make money by watching ads.
The browser pays you in its own cryptocurrency, BAT, for viewing privacy-respecting ads. You can then withdraw your earnings to a wallet that supports ERC20 tokens or exchange them for other cryptocurrencies.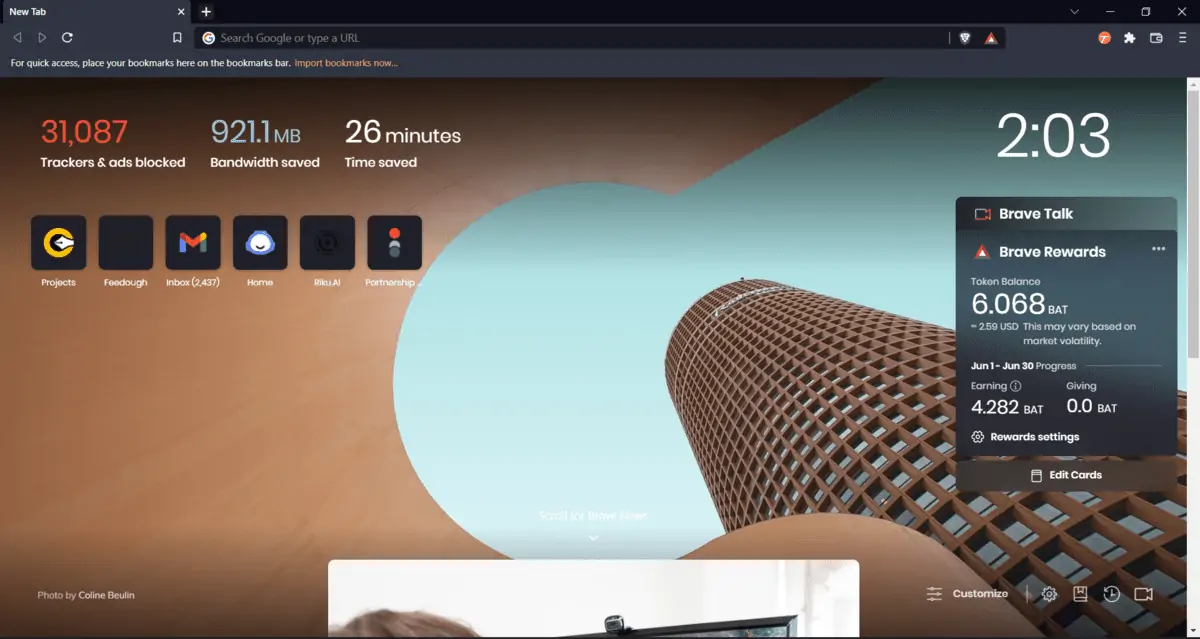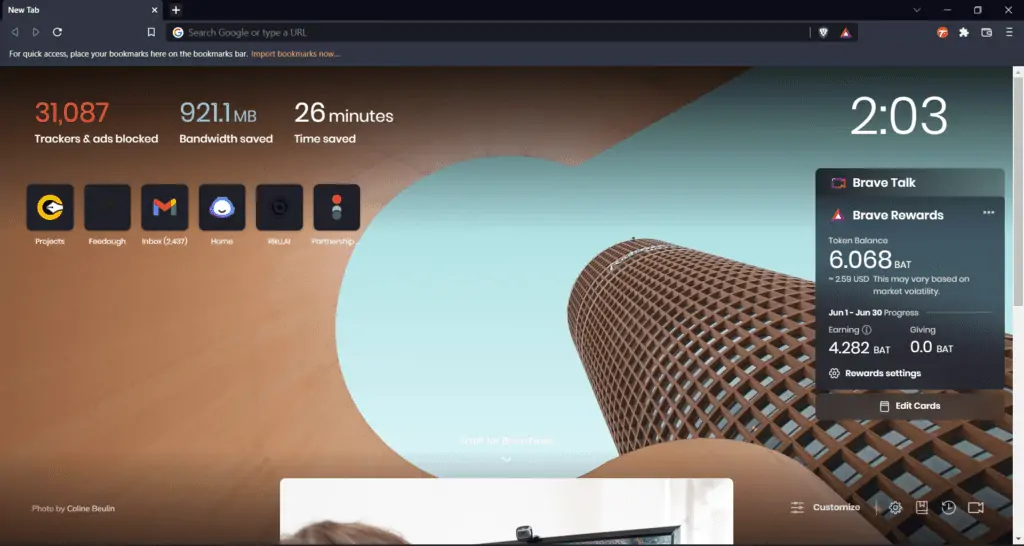 The minimum withdrawal limit is set at 25 BAT, for now, to connect with a wallet. But once connected, your earnings are transferred automatically to your wallet every month.
The browser is based on the Chromium engine and offers all the features of the Google Chrome browser. It also has a built-in ad blocker and tracker blocker to give you a clean and safe browsing experience.
The best part is you simply use the browser as you usually would and get paid for it.
FAQs About Making Money Watching Ads
Is it legal to earn money by watching ads?
Yes, it's safe and legal to make money by watching ads until you use legit platforms and not pirated ones.
How do I get paid by watching ads?
It's simple. These platforms have built their business models as sharing models where they share their ad revenue with you users just to ensure adverts get more engagement and you get paid for your attention as well.
How much money can you earn by watching ads?
You can make anywhere between $0.50 to $5 per day depending on where you live, your chosen platform, and the task.
Go On, Tell Us What You Think!
Did we miss something? Come on! Tell us what you think about our article on make money watching advertisements in the comments section.
A startup consultant, digital marketer, traveller, and philomath. Aashish has worked with over 20 startups and successfully helped them ideate, raise money, and succeed. When not working, he can be found hiking, camping, and stargazing.