Robinhood is a mobile stock trading app that made its name by offering commission-free trades. Yes, you really can buy and sell stocks using their app and pay $0 in fees! Robinhood has been a top hit among millennial investors for that reason, especially since traditional brokerages charge up to $10 for each transaction and don't make trading extremely user-friendly either.
The company was founded by Vladimir Tenev and Baiju Bhatt in 2013 and have since grown to an impressive 4 million users. Robinhood is actually not the first company to try offering commission-free trades, but they do seem to be the first to do it successfully.
Robinhood already has a very strong user base and recently surpassed E*trade in terms of actual users, with 4 million compared to E*Trade's 3.7 million. They've also already processed $150 billion in transactions and saved $1 billion in transaction fees.
How Robinhood Works?
Robinhood has made it super simple to buy stocks. You can do everything from the initial sign up to buying stocks straight from within the app. You have to provide some personal information the way you would with any other brokerage, but after that buying and selling become as easy as posting a photo to Instagram or sending a tweet.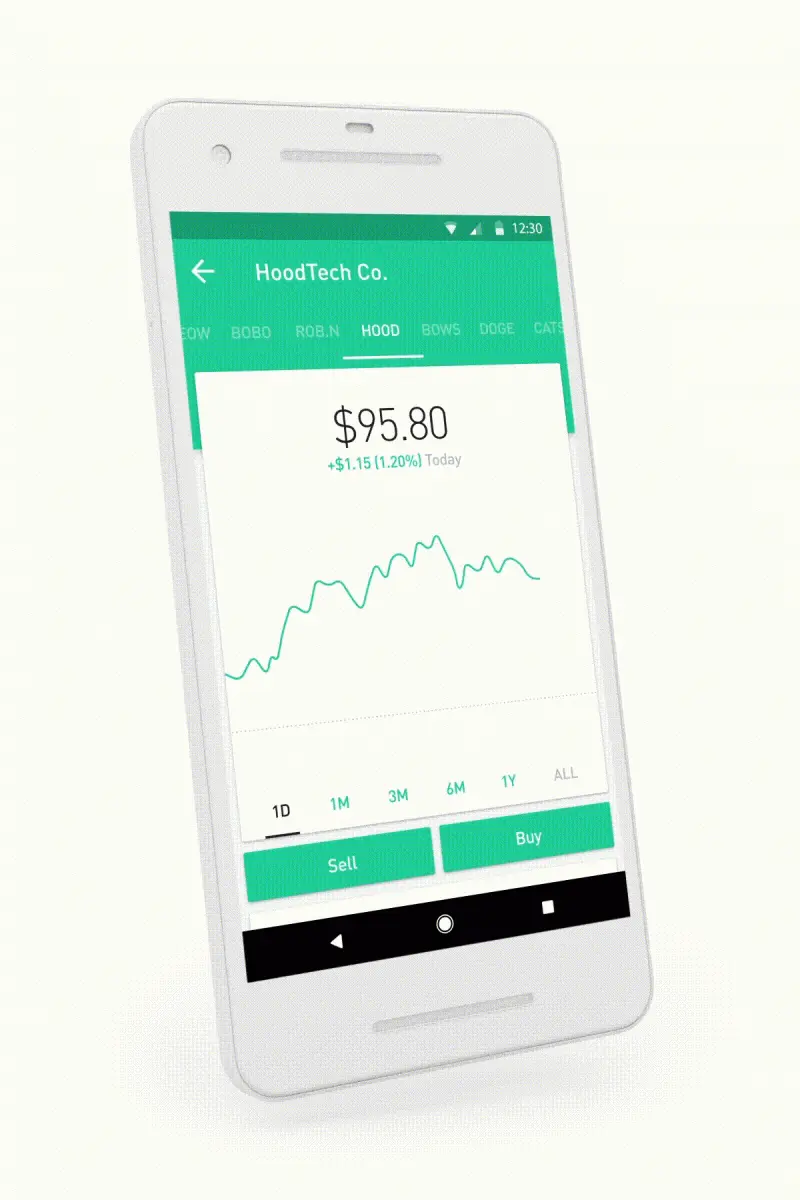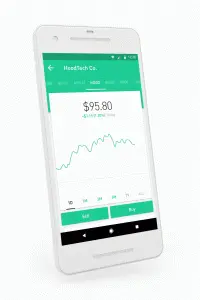 Can Robinhood Actually Be Profitable?
You might be wondering, how can Robinhood make money if they are offering free trades? And you'd be right to wonder that, it's always good to understand what business model companies are using to see if they are exploiting your data in any way.
Thankfully, the way Robinhood makes money is completely ethical, logical, and is not by selling your data.
Before we take a deeper dive into how Robinhood makes money, let's look at their cost savings.
They are able to control costs by having far less overhead than traditional brokerages. They have less than 200 employees compared to E*Trade's 3,500. They do this by not spending as much on things like marketing, offices, account managers, and customer support. Additionally, modern technology in electronic trading has driven down the cost of stock transactions, making it possible for Robinhood to exist.
How Does Robinhood Make Money?
For the most part, Robinhood would fall under the freemium business model, with the addition of making money off interest on free accounts as well. Here's an elaborate analysis of the business model of Robinhood explaining how the company makes money, even when you're technically not paying.
Revenue From Interests
You might have heard, if it's free, you're the product. Well, this is somewhat true for Robinhood too. In the case of Twitter, the product to them is your data. In the case of Robinhood, the money-making product is the unused cash deposits in your account.
Robinhood earns interest off the money sitting in your account.
So let's say you have $500 just sitting in your Robinhood account and interest rates are 2%. They would make $10 off having your money sitting in their account per year. That might not sound like much, but multiply that by the 4 million accounts they have and you can see how it can add up quickly, especially with interest rates now going up. Also, these are just example numbers, they might make more than 2% and the average account value might be much higher than $500.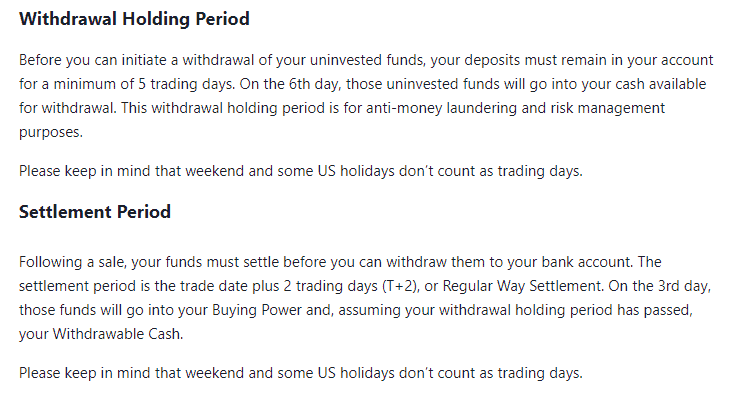 They also charge 5% APR when you borrow over $50,000 on margin, but given that a large percentage of their user base are millennials, they probably don't have too many people borrowing 50k.
Revenue From Premium Subscriptions
Robinhood offers a premium 'Gold Subscription plan' with the following benefits to the users:
More buying power with margin trading.
Extended trading hours. With Gold, you get to trade 30 minutes before the market opens and 2 hours after the market closes.
You also get to skip the three-day waiting period for deposits and make trades instantly.
But what is buying on margin?
Buying stocks on margin lets you borrow money to increase the amount of potential earning you can make when a stock goes up. As you probably know, the more money you have invested the more potential you have to earn.
10% of $1000 is double what 10% of $500 is. So what brokerages will do is let you borrow money to increase your earning potential.
What's the catch?
If you make a bad bet and a stock goes down, you can lose more than the amount you invested because you still have to pay back the principle you borrowed, so it's a riskier way of investing. Also, note that you must have $2,000 in your account to be able to buy on margin.
How Much Does Gold Cost?
Gold ranges from $10 to $15 a month and you can upgrade within the app.
The company also thought of making money through the payment for order flows (just like other discount brokerages), which is basically where they earn a profit for directing stock orders to third parties. But they have scrapped that plan and now just make money from the two methods listed above.
Additional Features of Robinhood Business Model
Desktop
Toward the end of 2017, they also started allowing their users to use Robinhood on a desktop instead of just their mobile app.
Cryptocurrency
Just this year, Robinhood announced it would start allowing their users to buy cryptoassets commission free, although they don't plan to make money on that according to the CEO.
Options Trading
They also have options trading as part of the free plan.
Bottom Line?
Robinhood has been very attractive to young investors because of their ease of use and ability to buy and sell stocks for free. They have a sound business model and seem to be making enough money for big Venture Capital firms to want to invest large sums of money in them.
But is Robinhood safe?
When Robinhood first came out, some people were sceptical if you should trust a company that offers free trades. What if they go bankrupt? What happens to your money? Since they didn't spend much on marketing, there wasn't much content available to make people feel better about investing with them. I know, I myself was a little weary at first.
But since their launch in 2013, they've grown rapidly to be featured in just about every major finance or tech publication such as TechCrunch, Bloomberg, Forbes, Fast Company as well as CNBC. They've also raised about $540 million at a $5.6 billion evaluation, so there's a lot of support behind them.
Robinhood is also a member of SIPC, which means securities in your account are protected up to $500,000. So I think it goes without saying, yes, Robinhood is likely safe to use.
However, they have been criticized for making investments so easy people may make impulse investment decisions.
Go On, Tell Us What You Think!
Tell us what you think? Do you use Robinhood? Have you ever wondered how does Robinhood make money?
An aspiring entrepreneur, technology and finance enthusiast, avid learner, and a surfer. Currently working with one of the first blockchain powered Real Estate platforms, ShelterZoom.