Waze is just like Google Maps – but with more features. While Google Maps provides users with accurate navigation guidance, Waze improves upon it by providing user-generated information such as accidents.
Google has no such feature, none as of writing, which allows for its users to upload directly on to the maps for others to see.
This brings up the questions –
What exactly is Waze? A mapping service? Is it open-source? How Waze works?
Let's find out.
What is Waze?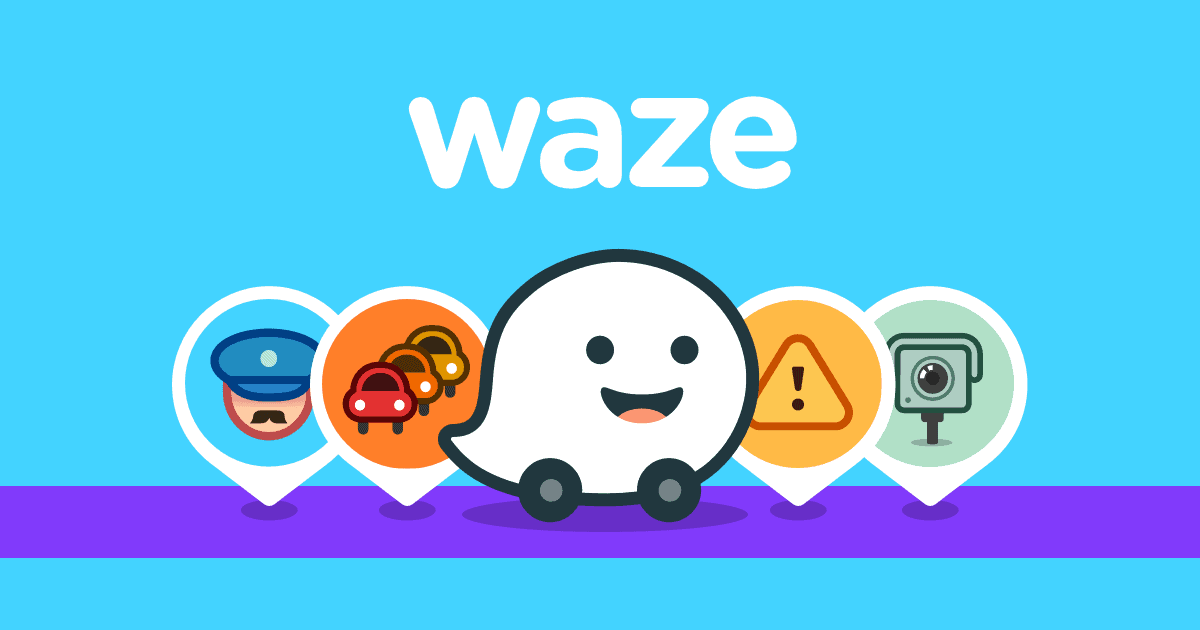 Waze is a "community-driven" traffic and navigation app that runs on smartphones and tablets with GPS – providing users with turn-by-turn navigation and guidance. Waze is currently available for download on iOS and Android.
Waze was founded in 2006, a year after Google Maps was launched, and was initially called FreeMap Israel. It was not until 2008 that FreeMap Israel was commercialized and was called Waze.
Since then Waze has expanded to over 185 countries and has gotten over 115 million monthly active users on an average by the end of 2018.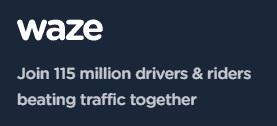 Waze was purchased by Google in June 2013 for around $1.3 billion dollars to help improve its own mapping service – Google Maps. As of writing, Waze still remains as a stand-alone app.
Waze differentiates itself from the rest of the mapping services by implementing crowd-sourcing into its model. Here's how crowd-sourcing plays into Waze's operating model.
Waze Business Model
How Does Waze Work?
Waze allows its users to share and update information on the things they encounter along their travel route via the app. It might be anything – congestion, police activity, blockades, accidents, or even constructions – Waze takes the data and its algorithms calculate the best route and even make changes to the route-planning in real-time with every update shared by the users of the app.
This means that Waze's users are essentially adding value to the app itself, every time they use it, allowing for Waze to offer free traffic and navigation services and also collect valuable data that helps in improving its services.
Which brings us to –
The key partners that help make Waze successful.
Waze's Key Partners
Drivers
Drivers are the users of the navigation services provided by Waze. They are the consumers of Waze to be precise and mostly use the app for navigation alone.
They don't actually contribute much to the app but provide location-based data to Waze. This data complements well with the real-time information provided by other users of the Waze app.
App Users
These are the users who provide real-time information on the road-conditions – ассіdеntѕ, police, traffic jаmѕ, and speed traps – which is then used by Waze's algorithm to provide the best route and real-time updates to its users.
Advertising Partners
Companies and businesses can sign-up to advertise on Waze with a variety of ads and banner placements. Waze allows these ads to show up in real-time according to the user's location.
Waze's Operating Model
Waze obtains its maps from various sources. In the beginning, Waze used basemaps – maps that have only the essential outlines of terrain and structures – to create its maps from scratch. These basemaps were edited by the company's editors.
It also used to use OpenStreetMap – a free editable map available for others to use under the ODbL license – to obtain map data when the app was in beta stages.
Waze also allows its users to edit their maps via its Waze Map Editor interface. This interface used to use Bing maps API, but after being purchased by Google, it shifted to using Google Maps API (but mostly doesn't have to pay for it since it is owned by Google) for map data.
Waze works just like any other mapping and navigation app:
Waze allows users to plot routes and obtain turn-by-turn navigation.
Waze's USP – The ability of its users to be able to report on accidents, police traps (hidden/visible), detours, road closures, and blockades.
Waze provides live updates based on the reports from its users.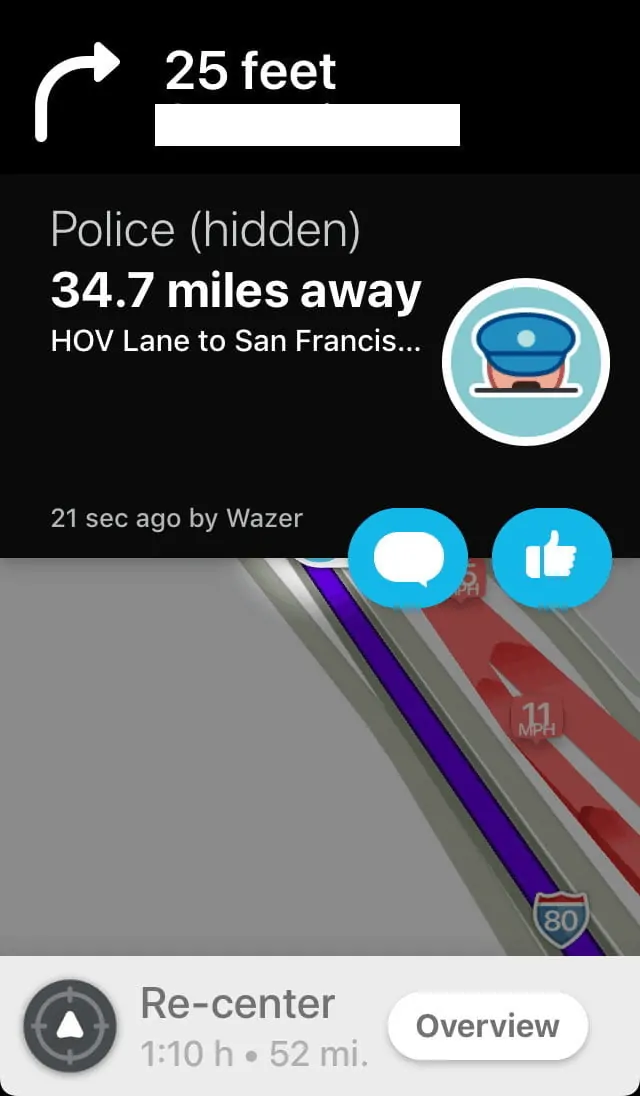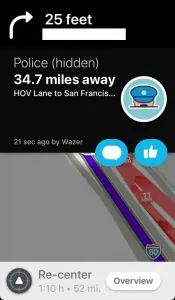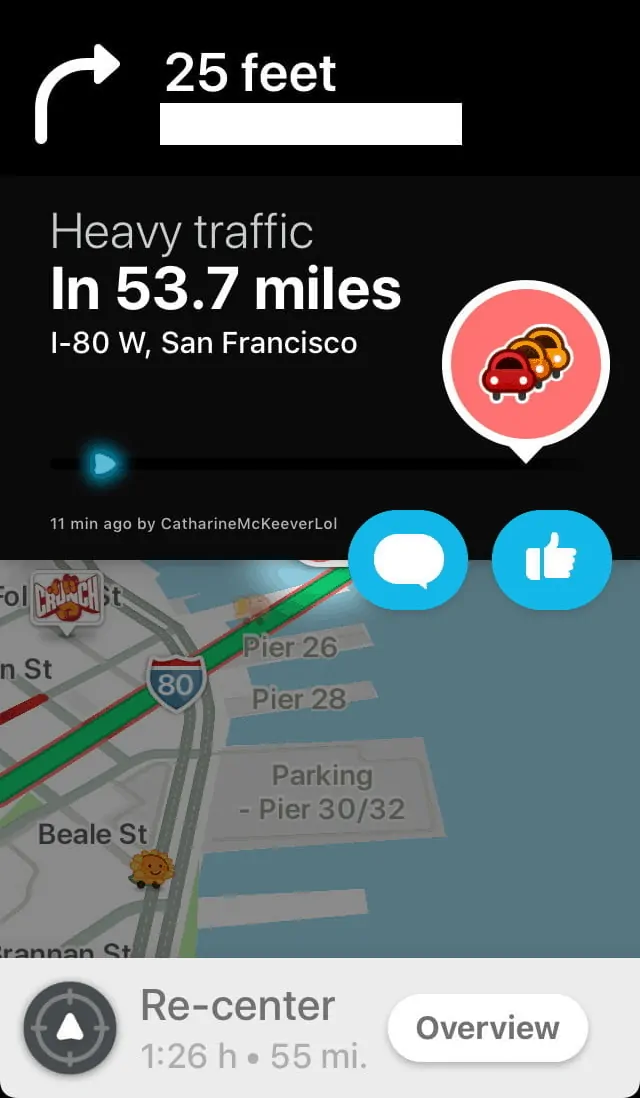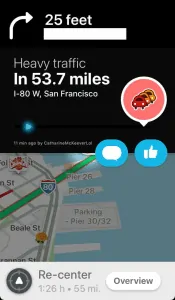 But –
How does Waze make money if it is just a mapping and navigation provider?
How Does Waze Make Money? | Waze Revenue Model
Advertising
Waze uses in-app location-based advertising and offers services under a pay-per-click (PPC) pricing model. Advertisers choose from the following ad formats specified by Waze: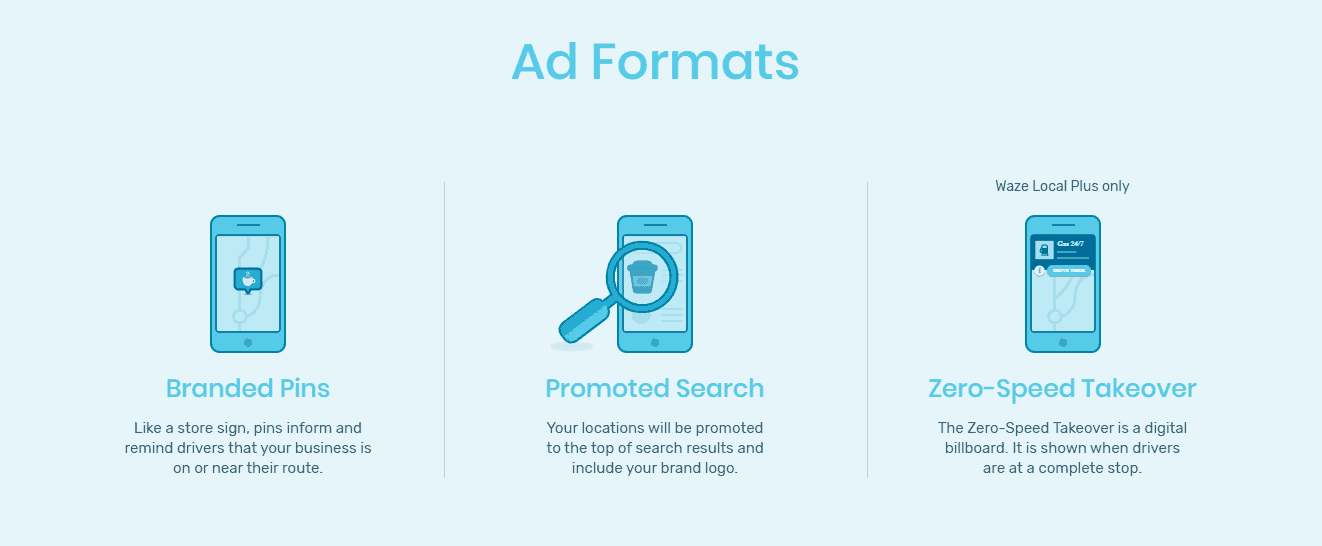 Branded Pins – They are pins on Waze maps which are like store signs and show up when the user is driving.
Search ads – These are ads that are displayed on top of the search results when a user searches for anything from within the app.
Zero-Speed Takeover – These are digital billboard ads that pop up in case a driver stops for at least 3 seconds.
Waze displays them on the app-interface and also updates them in real-time according to the user's location so as to provide ads related to the shops that are the closest to them.
According to Waze, companies can sign up for as little as $2 per day for brands with less than 10 locations and it goes all the way up to a minimum of $100 per day for brands with more than 10 locations.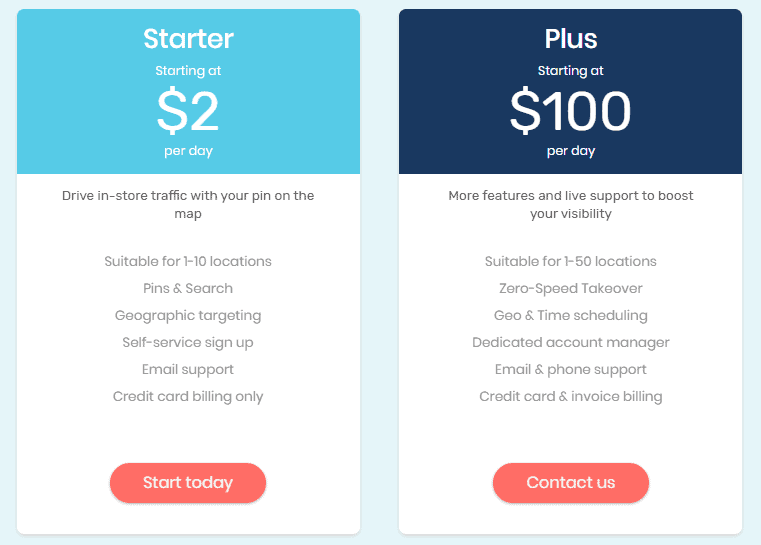 Waze Carpooling
Waze introduced carpooling service in 2018 and unlike ride-sharing apps that connect professional/part-time drivers with riders, Waze Carpool encourages the regular day drivers to do carpooling.
As of writing, Waze Carpool is available in the US, Mexico, Brazil, and Israel. Riders can access the carpooling feature from within the regular Waze app. Drivers must download the stand-alone "Waze Carpool" app that is available on iOS and Android.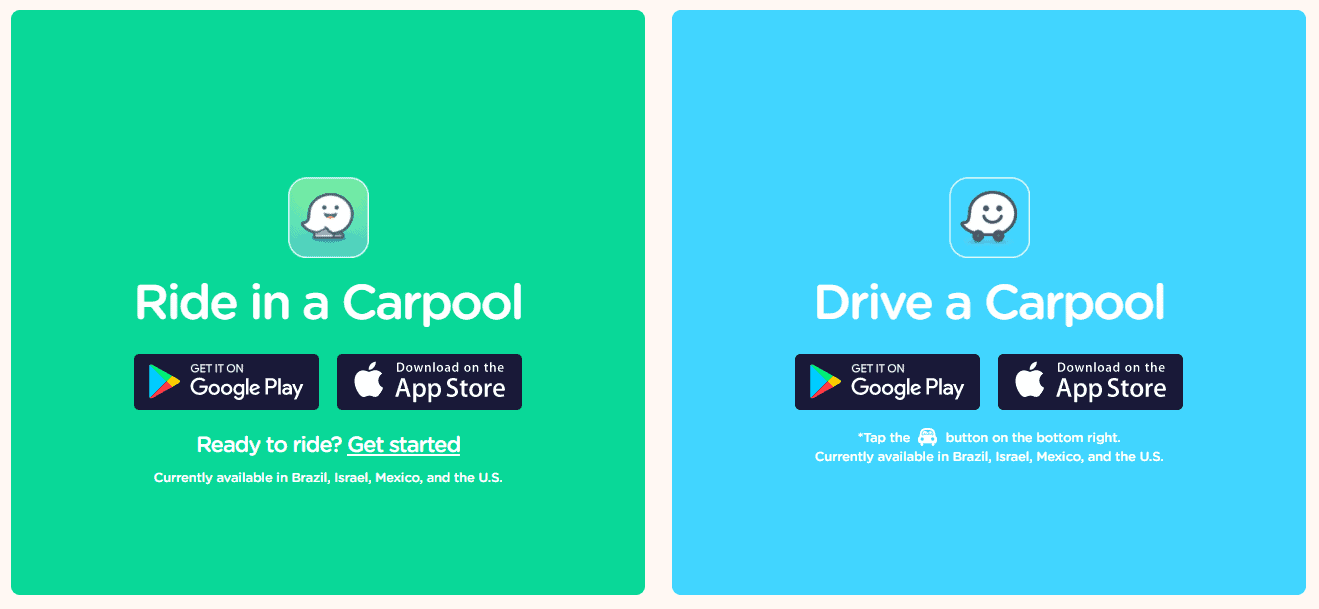 Waze allows two carpools a day for every driver and riders are charged a maximum of 54 cents-per-mile. There are other factors that determine the cost of each ride. Here's the price breakdown for riders of Waze carpool:
Base price – Waze calculates the base price taking into account the route and the number of riders in the carpool.
Number of riders – Driver can accept as many riders as he/she wishes. Prices may vary on riders' joining or leaving the carpool. However, it won't exceed the original price shown at the time of ride confirmation.
Service fee –As of writing, Waze has currently waived off service fees.
Promotions/Coupons –Riders are entitled to promotions that help reduce the price they pay for the carpool.
Data Deals
Waze collects a lot of location-based information to further improve upon its services and serve the important information and ads in real-time.
Waze has the option of selling the collected traffic and map data to other companies. However small this might be, it still plays a big role in the reason why Google purchased Waze – the ability to serve targeted ads based on the location and user-data.
Google & Waze
The $1.3 billion bid from Google to buy Waze was a big move from Google's side. Even though Google already had a successful mapping service, the purchase allowed for Waze's crowdsourced data to help in improving Google's services.
Google has been slowly integrating Waze's data into its Google Maps to provide better routing based on the information they get from Waze. Google has also started allowing others to use Waze's map data via the Google Waze API (API allows access to only Waze's map data; not the user-added and traffic data).
This helps to answer the next question – why hasn't Google integrated Waze with Google Maps. It's because Waze is subtly different enough as to be a standalone service all the while helping improve Google Maps. Waze acts as another source for user and location data collection – the oil that helps companies like Google provide such services for free.
More importantly, the buyout by Google made sure that Waze didn't fall into the hands of its competitors – namely Facebook and Apple.
Why Waze Works?
We can attribute Waze's success to it being able to look at traffic from a human perspective, differing from other players in the market.
It is not so easy for machines to interpret traffic situations correctly – because it is difficult to program machines to account for every possibility that could occur. Here's an example: A policeman can reroute traffic dynamically and easily adjust according to the situation while a machine has to be programmed for every single situation it has to face.
Waze, on the other hand, circumvents this issue by bringing the best of both worlds together – having algorithms that sift through the data provided by its users in order to provide real-time updates that are actually useful.
Waze also benefits from the Network effect. Every additional user on the platform only increases the value for other users – more users bring more real-time traffic updates, location data and allow more places to be mapped.
Waze also capitalizes on the fact that users are more likely to respond to messages related to themselves, their location, what they are doing and specific to the time they are sent. There was no such service in the market back then and Waze promptly filled in the gap with its crowd-powered app.
Go On, Tell Us What You Think!
Did we miss something? Come on! Tell us what you think about our article on Waze Business Model | How Waze Works & Makes Money in the comments section.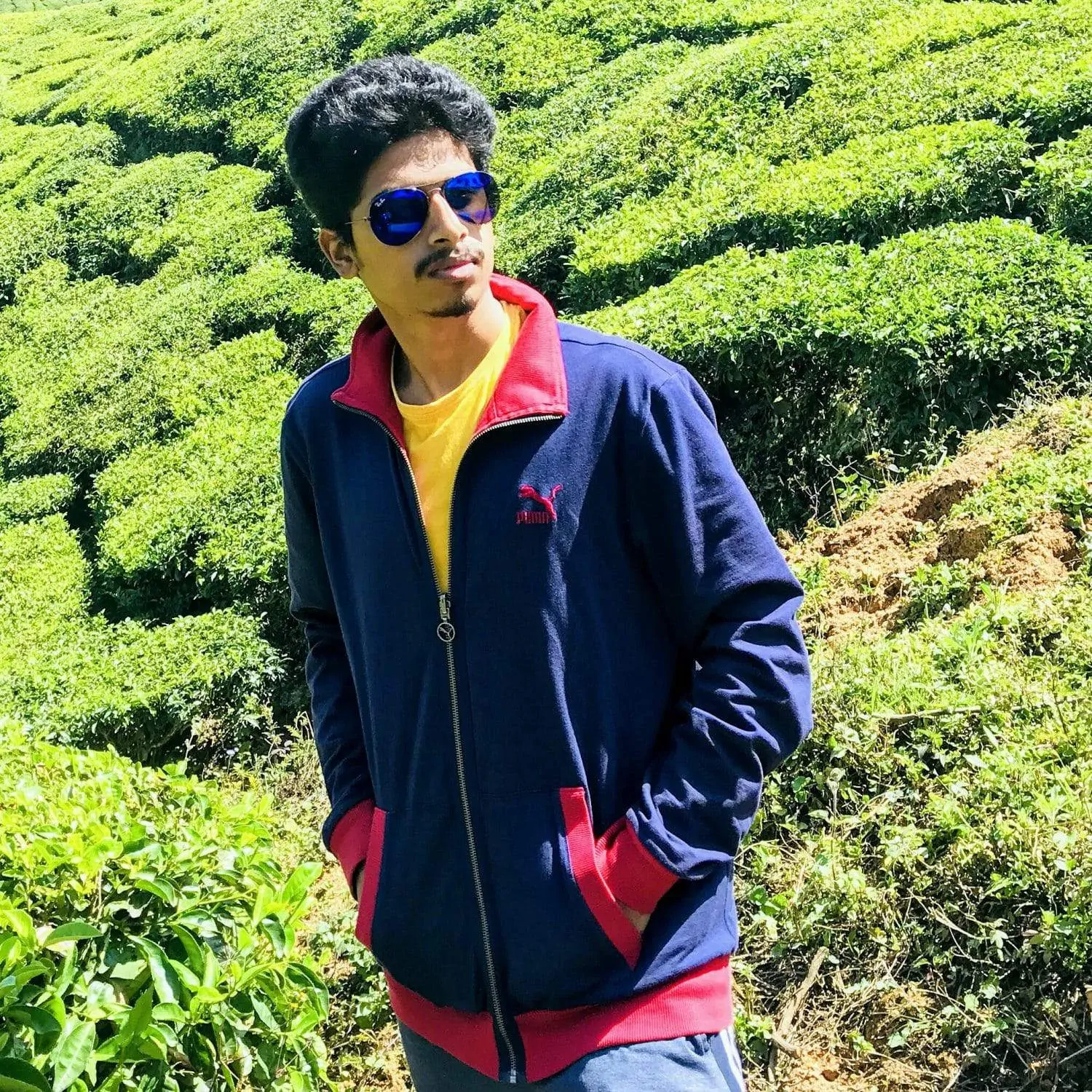 Started out to become a developer but felt at home in the home of startups. The journey started from a single novel. Been an entrepreneur since schooling days. Interested in coding, reading and movies.