If you're reading this article on your smartphone, there's a probability that imagining a world without Google Maps now could be a bit difficult for you.
Started as C++ program in 2004, Google Maps has literally brought the world at your fingertips. It has become so important part of our lives and businesses that if we were to experience a crash in Google Maps services, big unicorns like Uber, Didi, and Airbnb will go down along with it.
But how does this giant work? How does Google Maps make money given that it is free to use? Here's an article to answer all your questions regarding this pioneer of web mapping.
How Google Maps Works?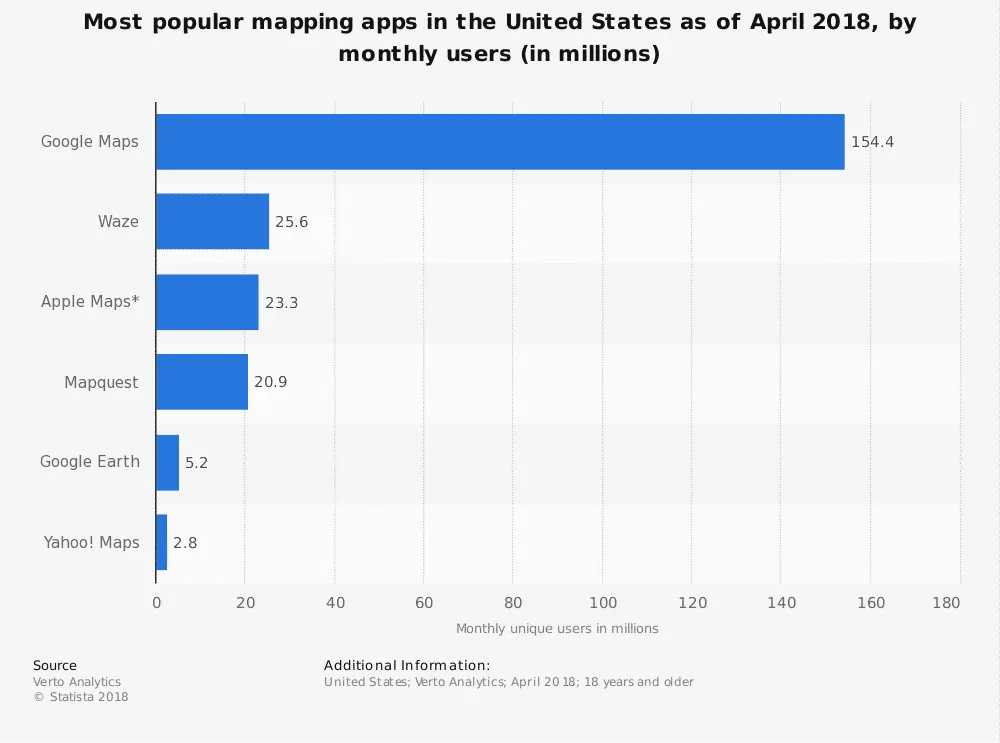 With over 154 million monthly users, Google Maps, no doubt, has established its brand name as a synonym to the word maps. It provides us with everything from traffic highlights to road maps, from street signs to businesses. But how does it all works? Where does Google Maps gets all its data from?
The answer to this is crowdsourcing.
Google Maps depends on its Map Content Partners for most of its data. The Map Content Partners can be divided into five categories –
Base Map Partners For Geological Maps: The Base Map Partner Program collects information in the form of vector data from a range of credible organizations like USDA Forest Service, the U.S. National Park Service, Rails-to-Trails Conservancy, and U.S. Geological Survey.
Imagery Partners For Aerial Views: Partners, both private and government organisations, provide high-resolution aerial imagery to be used in Google Maps, and Google Earth. These images are either taken by a satellite or from an aircraft flying at a considerable height from the ground.
Transit Partners: Transit is the public transportation planning tool that combines the Google Maps data with the latest agency data like transit stop, route, schedule, and fare information to make trip planning effortless. These transit partners include government departments running trains, busses, etc. and even ride-hailing companies like Uber too.
Individual Partners: Google collects the location data from your smartphone and analyses it to provide features like real-time traffic updates, new routes, alternate routes, etc. Besides this, every Google Maps user can also become a local guide and contribute to making the application better by contributing their local knowledge to the platform.
Google My Business: Google lets the businesses list themselves on Google Maps by registering on Google MyBusiness. This adds to the utility as more and more addresses are added every day automatically.
Besides this, Google also sources minutely detailed digital images from its company-owned vehicles which patrol almost all the streets, neighbourhoods and residential complexes round the clock.
How Google Maps Makes Money?
Google Maps not only gives you directions between places but also features nearby stores, pharmacies, service centres, etc. including your business for free. While the Maps don't charge you for your usage, it still earns a considerable amount of revenue (expected to rise to $5 billion by 2020) from advertisements and strategic partnerships.
1. Advertising
Just like the parent company, Google Maps make most of its revenue from advertisements. These ads can be divided into two categories
Local Search Ads: Local search ads are featured businesses which appear as top results whenever people search for nearby businesses on Google or Google Maps or explore the businesses in the neighbourhood on Google Maps.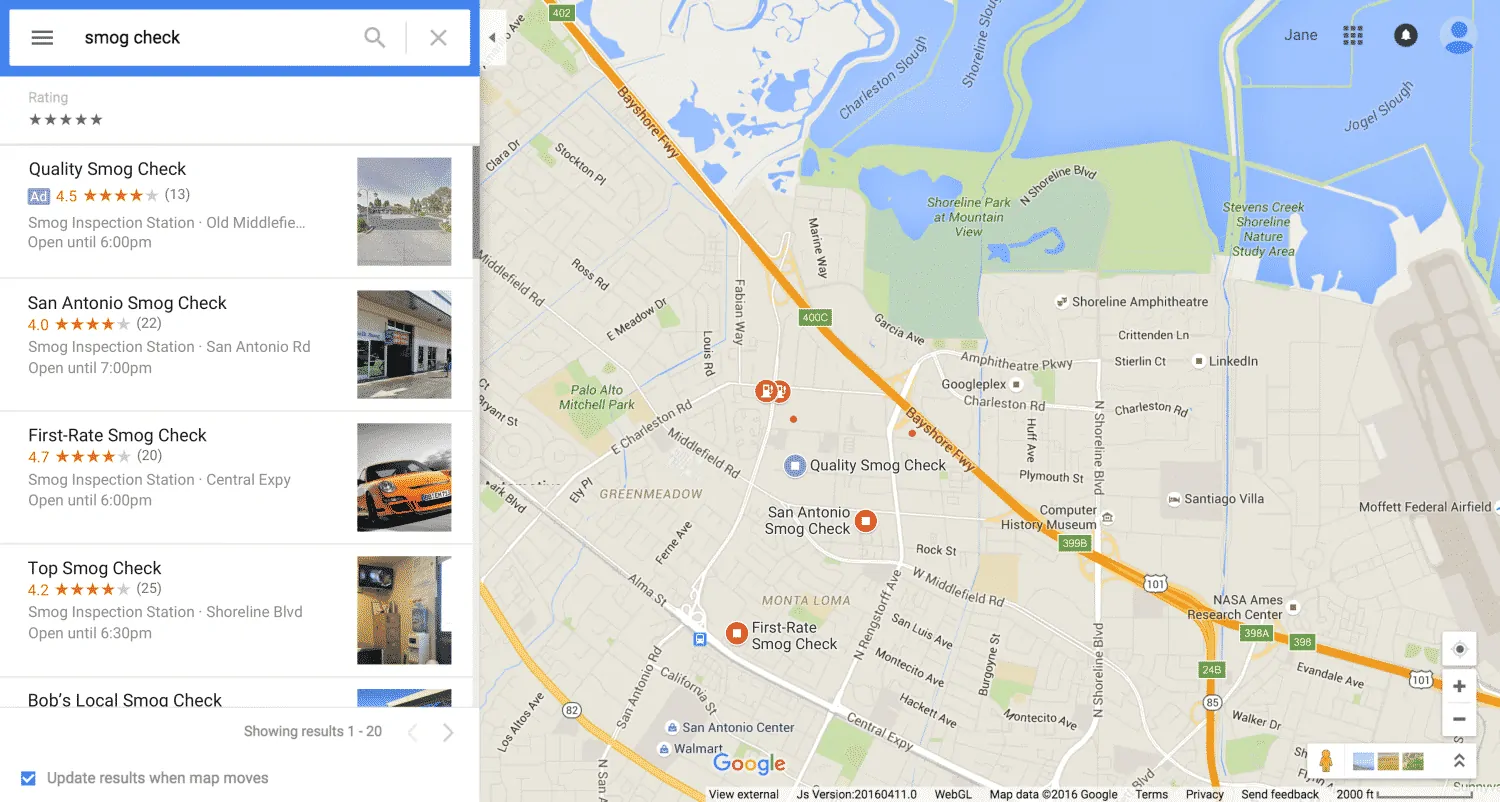 Promoted Pins: Google Maps uses a 'pin' like symbol to indicate the location of a place. But in very large cities with thousands of businesses, it is difficult to locate a specific place among so many pins. Here google steps in by offering to display the company's logo instead of the standard pin. For example, McDonald's pays a fee to Google to have its signature 'M' logo to be embedded in each map. The logos (the promoted pins), differently coloured, definitely stand out and are easy to spot.
Not only does this increase the businesses' visibility, but also streamlines the user experience, and of course, helps generates more revenue. Most importantly, this form of advertising is small-scale and subtle and doesn't scream pop-ups so it drives clicks purely through brand recognition.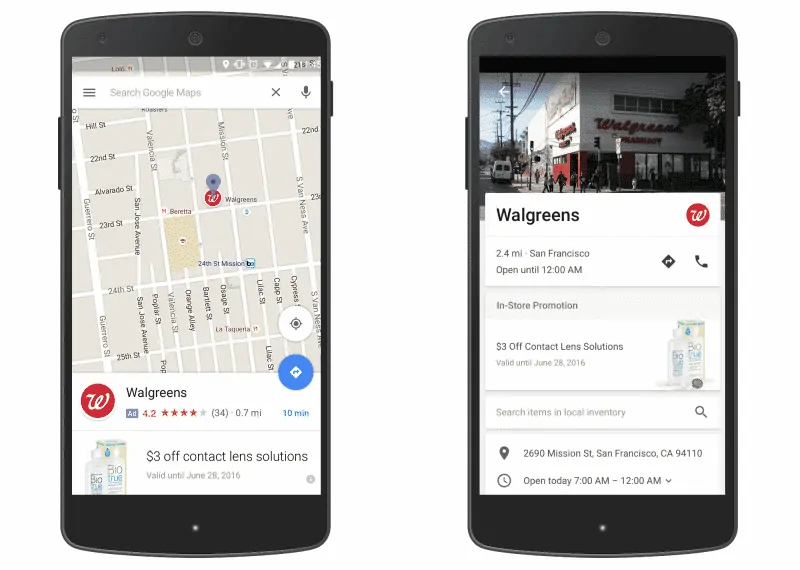 2. Google Maps API
Google Maps isn't limited to the Google Maps or Google Maps Go application. Companies Like Uber, Airbnb, and even The Pokemon Company pay to include Google Maps API in their services. But what exactly is API and how can other companies use an application within their own application?
In simple terms, an API is a software intermediary that allows two applications to talk to each other. Google maps sells its API to businesses like Uber and Pokemon Go which tailor it according to their needs and use it to make money.
Google API can be categorized into three products:
Custom Maps
Routes
Places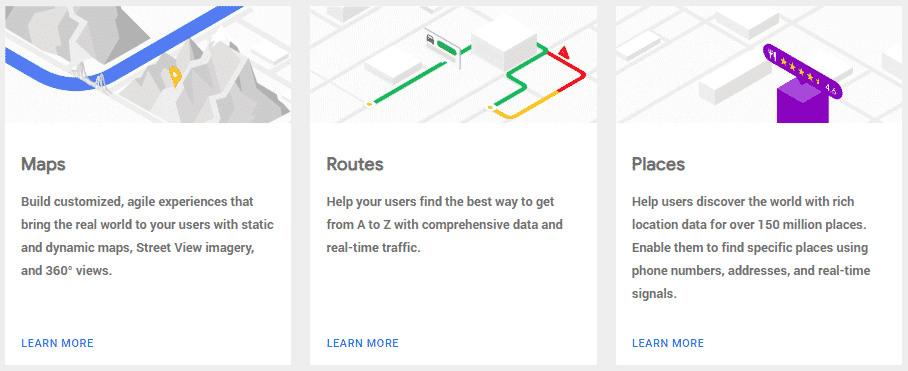 Custom Maps are customizable maps and street view imagery which can be embedded in the application or website to enhance the user experience by helping them get the context they need. Such Maps are used by hotel marketplaces or aggregators, real estate website and applications, etc.

Routes has comprehensive, up-to-date transit, biking, driving, and walking directions covering 40 million miles of roads in over 200 countries and territories. It's used by companies like Vallie, Swiggy, Appy Parking etc. which often need to be on the road, deliver the products, or show routes and their current location to the users.

Places is used to help the users discover points of interest on-demand. It is apt for applications and websites dealing in events, trip booking, trip planning, etc.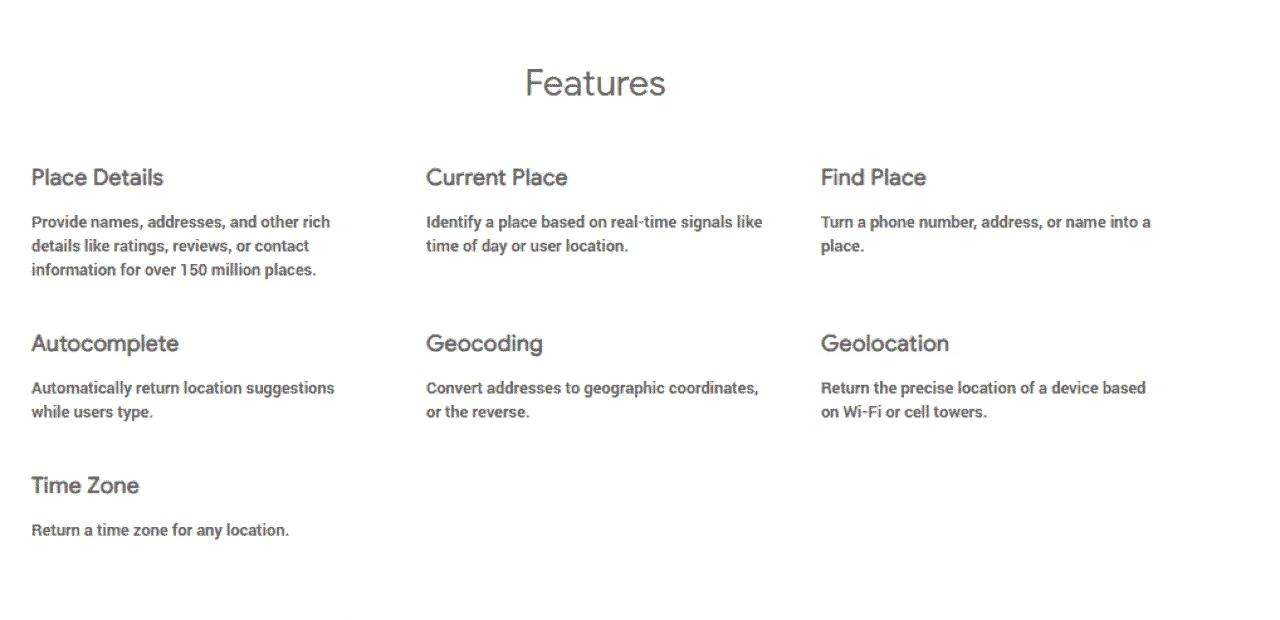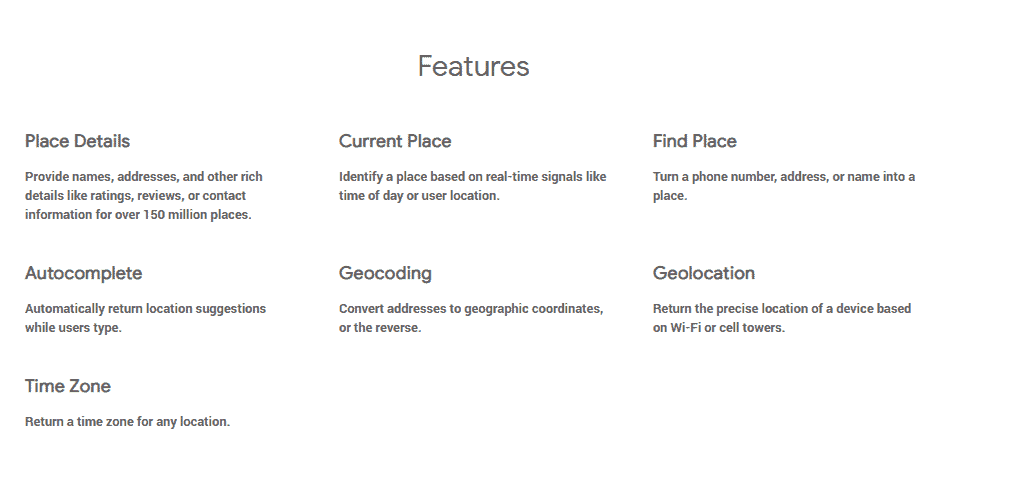 How much does it cost to use the Google Maps API?
The pricing strategies adopted by Google for its Google Maps products are a pay as you go and you only pay for what you use. The amount is calculated based on the number of calls for each SKU.
The user also gets a recurring $200 credit on his billing account each month to offset the usage costs.
You can find more about the pricing on this webpage and learn about the costing structure on this webpage.
3. Partnerships
Google Maps has partnered with several cab-hailing companies across the world like Uber, Lyft, Ola, etc. and added the option of discovering available cabs and their pricing within the Google Maps App. A user gets to explore different offers from the cab-hailing companies within the Google Maps app and is directed to their applications if he plans to book one.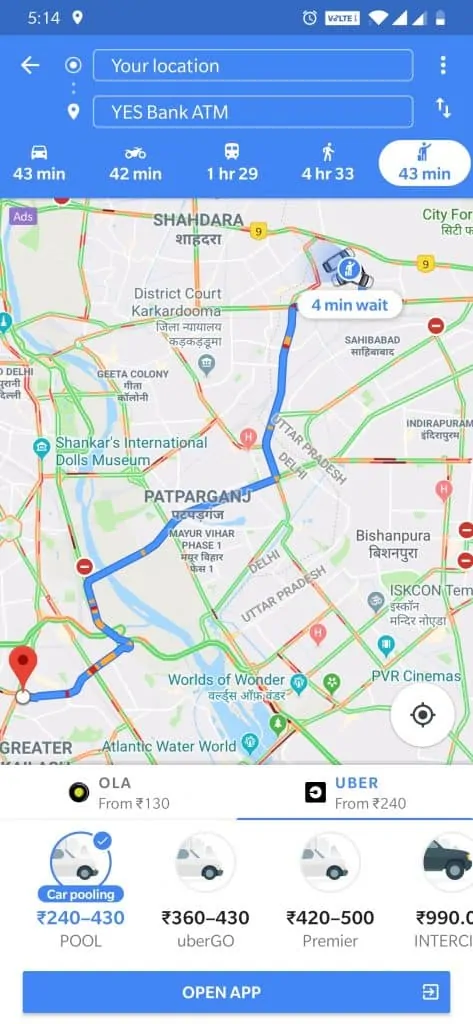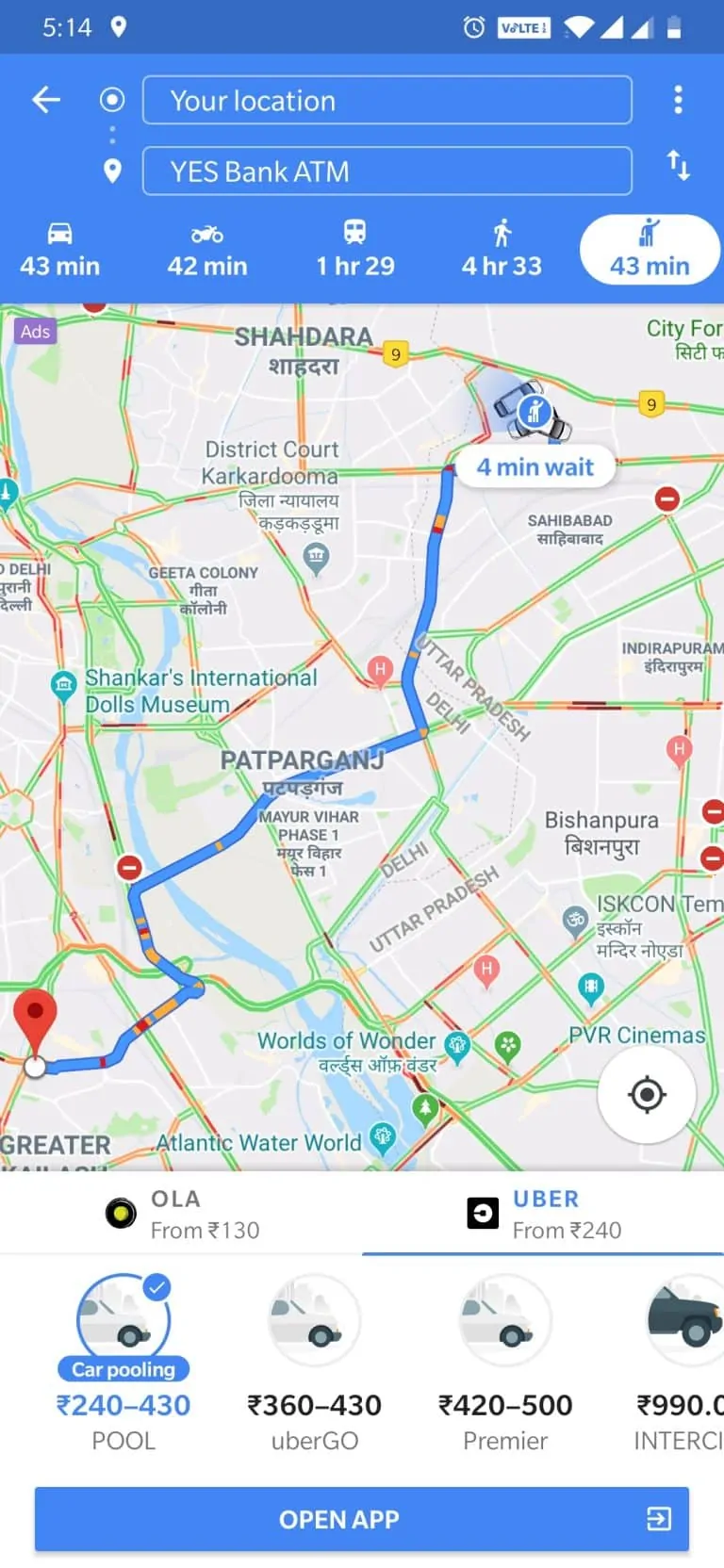 The cab-hailing section of the Google Maps includes a sticker of Ads which means these companies pay the platform per impression or per click.
Go On, Tell Us What You Think!
Did we miss something? Come on! Tell us what you think about our article on How does Google Maps make money in the comments section.
A startup consultant, digital marketer, traveller, and philomath. Aashish has worked with over 20 startups and successfully helped them ideate, raise money, and succeed. When not working, he can be found hiking, camping, and stargazing.