The rise of social media and internet has also led to an increase in the number of bloggers worldwide. In fact, 'blogs-to-riches' has become the modern version of the traditional 'rags-to-riches' story.
But the debate that has sprung up is whether bloggers can be considered entrepreneurs, given that blogs are more often than not, just websites with visual content on them.
Society has begun to favour the more creative in the recent past, and that has enabled many artists to channel their work into a means of income. And while it may seem highly unlikely, starting a blog is, indeed, like starting a business in several ways.
To understand if bloggers are entrepreneurs, we need to understand the roles and responsibilities of entrepreneurs and bloggers.
Entrepreneurs vs. Bloggers
An entrepreneur is someone who founds and runs a business, rather than working as an employee, assuming all the risks and rewards involved in the venture. The entrepreneur is the innovation, the source for the new ideas and fresh perspectives and plays a key role in any economy.
On the other hand, bloggers are those who own and manage a blog, assuming all the risks and rewards involved in the venture. While there is a clear distinction between a blog and other startup ventures, the way a blog is run is no different. It is an independent source of information which is regularly updated. The blogger invests his resources into reading and researching the material that is relevant to update the blogs. And it is uncertain whether the blog will succeed or not.
In both these cases, there is an input, a process and an output. The input for both bloggers and entrepreneurs is time and money. While the process might differ for bloggers and entrepreneurs, the principle remains the same- producing something that in return generates revenue. The output for both remains brand recognition, and money.
Entrepreneurs, who are successful in taking on the risks and rewards of a startup, gain profits, brand-recognition and continued growth of opportunities. Most bloggers fit into this category. Hence the question –
Can Bloggers Be Considered Entrepreneurs?
Yes! Bloggers are entrepreneurs* (focus on the asterisk)
For bloggers, their product is their content. They promote their content as any entrepreneur would promote their products or solution to a problem. But hobby bloggers – who blogs about anything and everything (even their daily journal) on free blogging platforms like Wordpress.com and Blogger and have no intention of taking it to a professional level by registering a custom domain name and forming strategies to maximise revenue cannot be considered as entrepreneurs.
The other professional bloggers come under a special category of entrepreneurs – the infopreneurs. An infopreneur is an entrepreneur who makes money by collecting, organizing and selling information mainly in a niche market (online and offline). The term is a portmanteau of the words information and entrepreneur as the infopreneur makes money through information by recognizing knowledge inadequacy state.
The rise of social media and self-publication tools has made it possible to get a quicker and cheaper foothold as infopreneurs. Sites like WordPress, Facebook, Blogspot and YouTube have made it easier for infopreneurs and anyone who wishes to share information distribute it within seconds for free, while also allowing them to monetize their sites.
So, yes, bloggers who have taken up blogging professionally are entrepreneurs.
Examples Of Bloggers Who Are Renowned Entrepreneurs
1. PewDiePie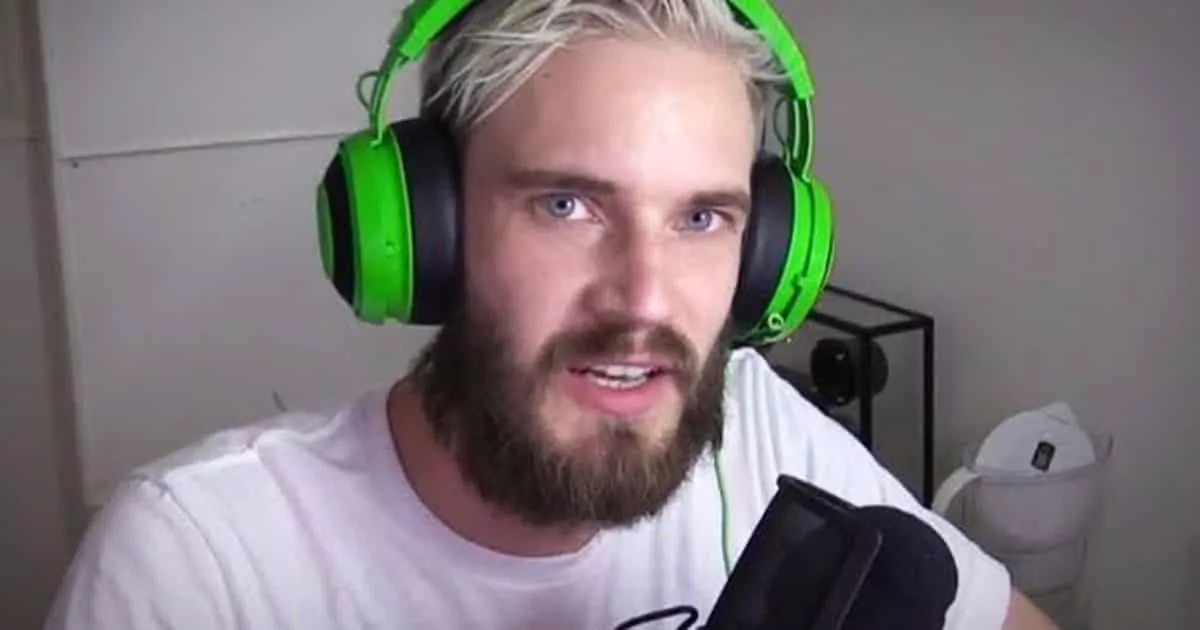 Felix Kjellberg, more popularly known as PewDiePie by his viewers, is a Youtuber, a comedian and a video-game commentator. PewDiePie began by selling prints of his Photoshop art on the internet to fun his videos on YouTube in his early days as a content creator. As of 2019, he has over 80.3 million subscribers with over 19.9 billion views on his YouTube channel.
PewDiePie's initial videos comprised of Let's Play styled gameplays and commentaries. His more recent work consists of formatted vlogs and his interaction with his audience. His coverage of indie games has resulted in the Oprah-effect, as in, boosting the sales for the titles he plays.
PewDiePie currently holds the title of having the highest number of subscribers on YouTube and was briefly overtaken by T-Series in 2018. He has been named one of "The World's 100 Most Influential People" by Time magazine. He was also among the Top Influencers-Gaming 2017, 30 Under 30- Hollywood & Entertainment 2016, and 30 Under 30- Europe- Gaming 2016, in Forbes.
A large portion of PewDiePie's revenue comes from his partnerships and YouTube ads alone. He also has his own line of merchandise named 'Tsuki', along with his games 'PewDiePie: Legend of the Brofist', 'PewDiePie's Tuber Simulator' and 'Animal Super Squad.' He has also written a parody of self-help books titled 'This Book Loves You.'
2. Ree Drummond: 'The Pioneer Woman'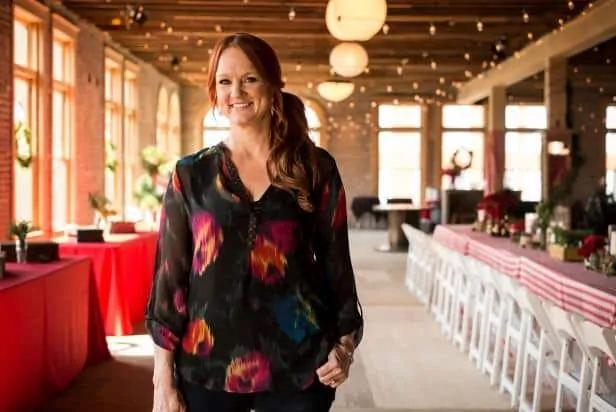 Ree Drummond started out with a traditional blog titled 'The Pioneer Woman'. Her blog posts comprised mainly of her country life in rural Oklahoma, U.S.A, with her rancher husband, homeschooling her children, recipes, project updates, photos of her town, and stories about family and friends.
Drummond has since appeared on the cover of People magazine, and her show on Food Network, also titled 'Pioneer Woman', which is currently on its 21st season. She also owns a house-wares brand, a restaurant, a magazine and a hotel.
Ree continues to blog on The Pioneer Woman, in spite of all her other commitments, and often writes blog posts for Land O'Lakes as well.
Ree's blog is a reminder to bloggers to use a clear and genuine voice to reach out to their audience. Her blog remains just as folksy and friendly as it did when it first began. Her audience is captivated by her attempt at creating a window to her life. Even though Drummond is a skilled writer, she didn't create a persona to serve a target audience, and this authenticity is what made The Pioneer Woman the success it is today.
Neil Patel
Neil Patel is the co-founder of online companies like Crazy Egg, Hello Bar and KISSmetrics. He helps companies like Amazon, HP, NBC, GM, and Viacom grow their revenue. He is a digital marketing entrepreneur and a New York Times best-selling author.
Patel has been featured as the top influencer on the web by The Wall Street Journal, Top 25 Marketers by Forbes, Entrepreneur Magazine's 100 Most Brilliant Companies, Top 100 Entrepreneurs Under 35 by the United Nations, and Top 100 Entrepreneurs under 30 by President Barack Obama.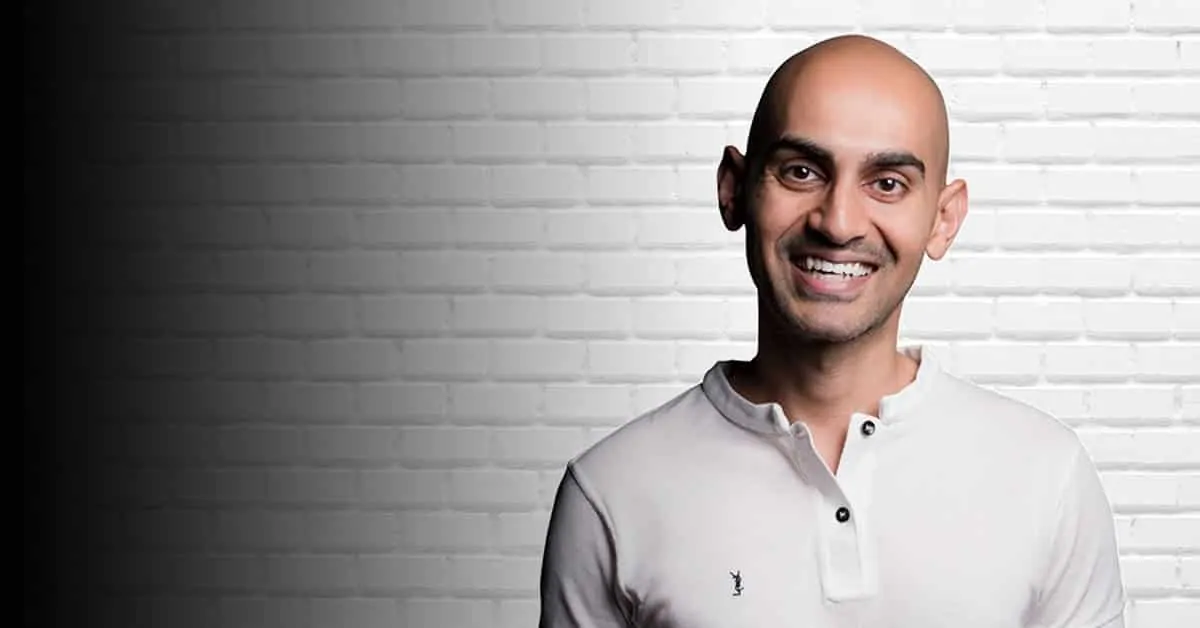 In more recent times, Neil Patel has garnered success with his personal consultancy blog where he shares his knowledge with his massive fan-base. His first blog, ProNet Advertising was started in the year 2006. ProNet was named the Best Social Media Blog by Search Engine Journal, and also featured in Technorati's Top 100.
Currently, he is focused on Crazy Egg, and his own personal blog and continues to inspire millions of readers globally.
https://www.youtube.com/watch?v=gKIi8y7Nrh0
Chiara Ferragni: 'The Blonde Salad'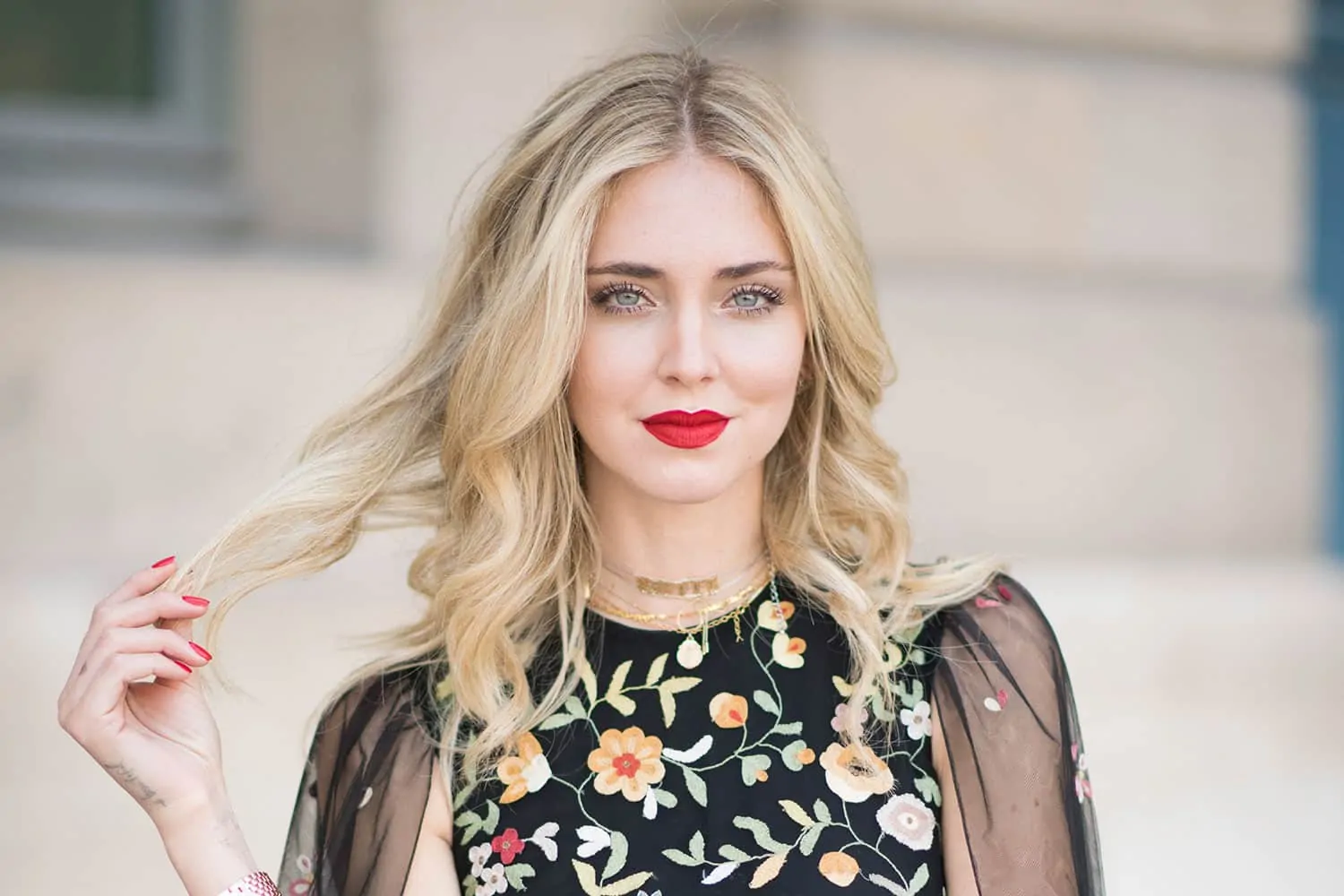 Chiara Ferragni is a household name among fashion-watchers. The Italian designer and blogger was initially a law student with a personal blog titled 'The Blonde Salad'. Her diary-entry styled writing on her posts brought in a lot of questions about her wardrobe from the readers, which set her in the direction of a fashion influencer.
Chiara currently has over 15 million followers on Instagram and has featured on several international magazines. She is the first fashion influencer to be featured under the Harvard Business Review case study. Mattel also had a special edition Barbie made in her likeness. Ferragni was also listed as Top Fashion Influencer in 2017 by Forbes.
Chiara Ferragni used her influence on Instagram to reach out to her audience and expand her sphere of influence. The Blonde Salad today is a digital fashion magazine with its own online store.
Her blogs became so popular because she wrote about what she loves– fashion, friends, family and travel. She is a natural collaborator and has collaborated with fashion houses like Gucci and Chanel. Maintaining visibility on her social media platforms via creative promotion and collaboration with other content creators also helped with her rise to success.
Casey Neistat: Beme/CNN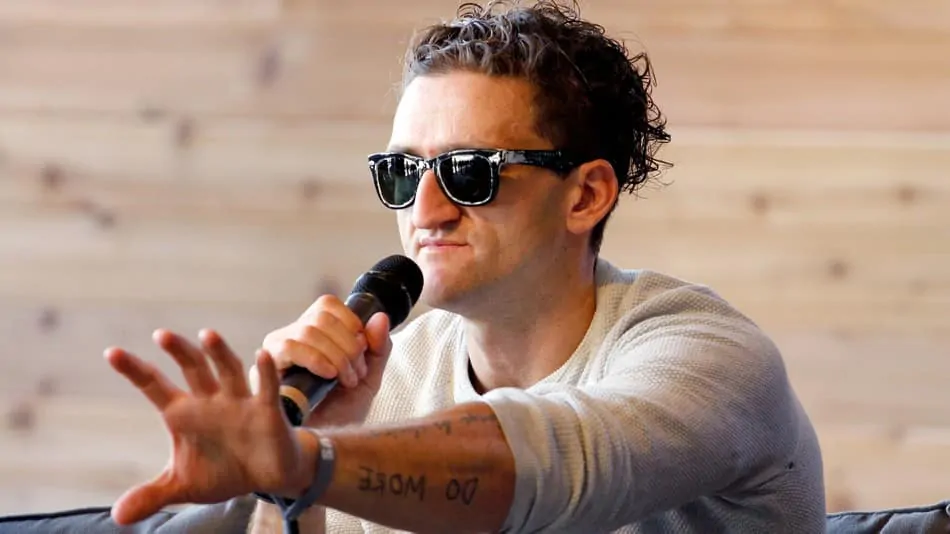 Casey Neistat's YouTube video about NYC Bike-lane safety drew the attention of viewers worldwide, including the city officials. With no background in film-making, Casey Neistat started video-blogging (vlogging) as a way to tell his stories to the world through the means of art.
Neistat is now a vlogger-entrepreneur who represents Samsung, and has built digital video tools for CNN after he sold his social media video app 'Beme'. He is also a producer and vlogs about his global travels, while also sharing product reviews about his wife Candice Pool Neistat's fashion company, Billy.
The takeaway from Casey Neistat is to do what you want to and use the gear you have to make it happen. According to Neistat, all you need to vlog is a smart-phone, an internet connection and a good idea.
Points To Be Noted For Newbie Bloggers
Share the love. Make sure that you write about what you love and don't hesitate from adding a personal touch to your blog.
Interact with your audience.
Reach out to other content creators in your niche for creative collaborations to increase your reach on social media platforms.
Keep your blog as authentic as possible. Don't create a persona that serves a specific target audience. Be yourself.
Keep the communication open. Allow your readers and potential collaborators to reach out to you over social media platforms.
Bottom line?
Blogging may seem like an unrealistic choice of career. But with the right mindset, dedication and consistency, your blog can become a sure-shot means for earning income. The success of a blog, however, requires hard work and adept marketing skills, which are essentially the same skills required by any good entrepreneur striving for success.
Bloggers also have to take care of the management and administration of their blogs. They also have to source content and connections directly or indirectly. Eventually, the blogger is the one responsible for the success or failure of their blog, which is another trait they share with entrepreneurs.
Bloggers, thus, have all the necessary traits that entrepreneurs have, and also have the potential to rise to entrepreneurship if they choose to do so. With the right contacts and collaborations, bloggers can convert their posts into a means of generating revenue.
Go On, Tell Us What You Think!
Did we miss something?  Come on! Tell us what you think about our article on affiliate marketing business model in the comments section.
A literature enthusiast, an avid reader, a blogger and an experienced social media marketer. She loves to travel whenever she can and has an eye for all things aesthetic.