The video gaming industry is a huge business – for the past 10 years, it has made more money than both Hollywood and the music industry combined.
A huge chunk of that change flows through few different game distribution services and the one commanding presence in that sector has always been Steam.
So –
What exactly is Steam?
What Is Steam?
Steam is a video game distribution platform that allows users to view, purchase and play games.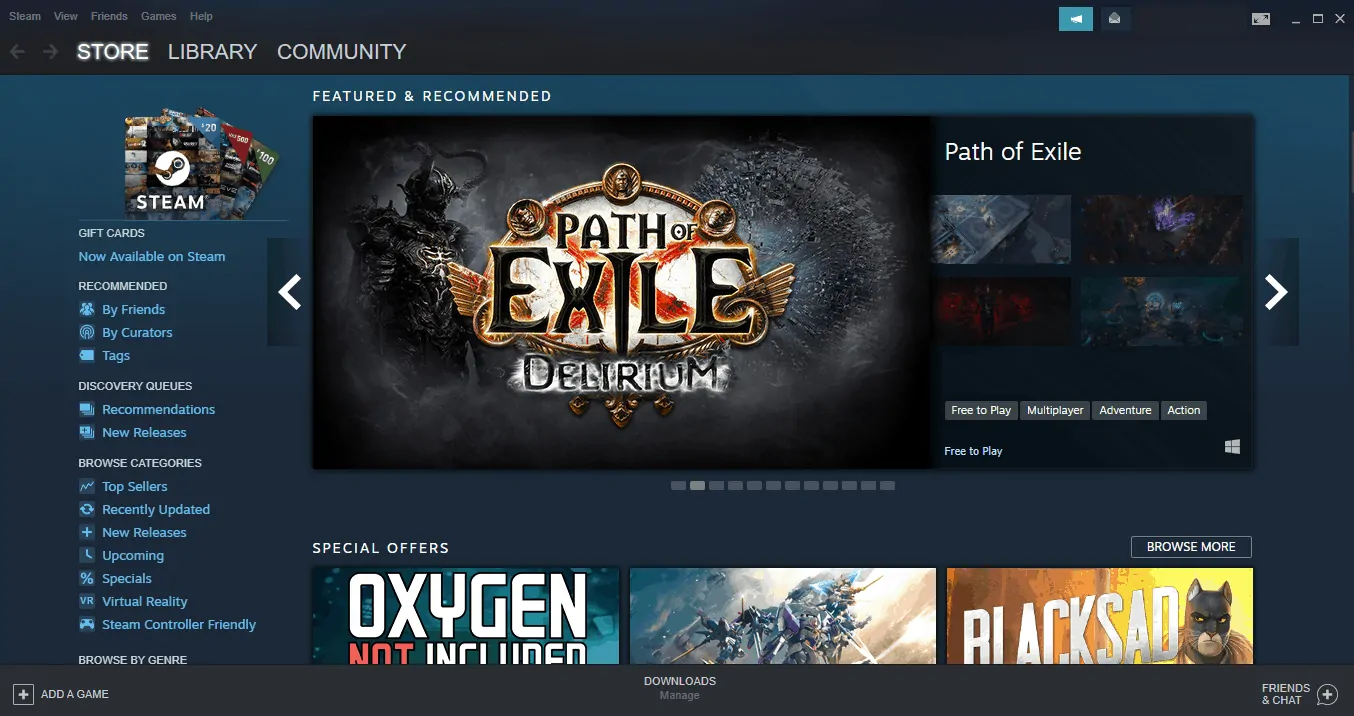 Think of Steam as a digital marketplace for purchasing games where – you can find a game that you like, pay for it as you would if shopping online, download your game copy and start playing. You don't have to own the physical copy nor will Steam send you one after you purchase a game. It's all digital.
Steam is available on various platforms such as – Windows, macOS, Linux and mobile OSes such as Android and iOS. Steam can be installed and used just as you would for any other software on the respective OSes.
Steam is owned by Valve Corporation, aka Valve Software – a video game developer, publisher, and distribution company that made the hit game titles such as Half-Life series, Counter-Strike, and DOTA.

Apart from acting as a digital store, Steam also has a social networking aspect to it – Steam allows its users to be able to connect and communicate with one other via the same platform.
Steam pioneered the digital distribution service as it was first of its kind when it first launched on 12 September 2003. Before there were platforms like Steam, games had to be physically owned and bought and newer game-patches were cumbersome to push.
Steam was created to act as a hub for users to purchase games made by Valve and receive updates and patches as soon as they were released. It was soon expanded to allowing games from other developers to be listed on Steam along with the same support as Valve's games got. This is done using the Steamworks API provided by Steam to –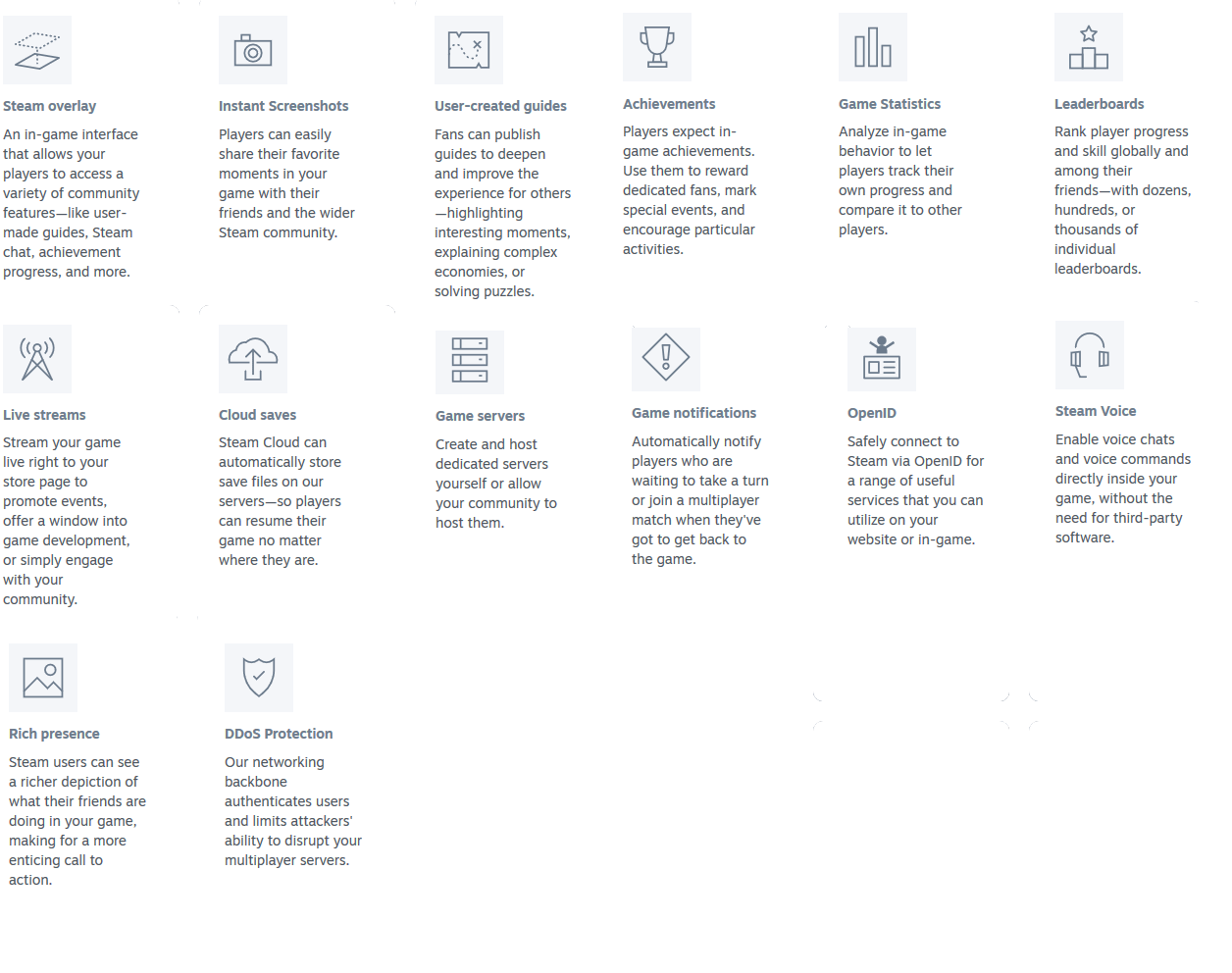 While the video game industry can be classified into three main categories – PC, console and mobile gaming, it is in the PC and console space that Steam has reigned supreme.
Since its launch, Steam has gone to become an industry heavyweight, raking in billions of dollars in revenue in sales and by 2011, Steam accounted for over half of digital PC games sales.
Steam Business Model
Steam operates on a commission-based business model, where Steam takes a percentage cut from all the sales made on its platform. Steam and Amazon are considered to have utilized and brought this model to the forefront via each of their wildly successful online [distribution] stores.
Steam also lead the way in the freemium model during its first few years of operations – it offered free-to-play games to boost its growth and reach a wider audience. This helped bring in more users to the platform who would eventually stick to Steam – since it was the only major service that had a lot of game titles on offer.
Which brings us to –
How does Steam work and who are its key partners?
How Does Steam Work?
Steam acts as an online marketplace and it essentially caters to the gamer audience and has to attract the game development companies and studios. It is more of a shared success where more sellers mean an increased number of users approaching the platform.
Steam currently has over 30,000 games listed on its platform, over 90 million monthly active users and a billion registered accounts as of February 2020.
Steam's Key Partners
Gamers
Steam's main customer base is the avid gamers, providing them with a simple and easy to use platform for buying and playing games. Steam also helps them connect with fellow gamers from around the world.
Game Developers & Studios
The game development companies are the lifeblood of Steam. The third-party studios on the platform help Steam provide various games all under their platform which further boosts their appeal.
Acquisitions
Steam has acquired of game studios –
Turtle Rock Studios
Star Filled Studios
Steam also has a lot of subsidiaries –
Steam's Key Resources
First-Party game titles
Steam has got a strong set of first-party titles and IPs such as –
Half-Life series
Counter-Strike series
Left4Dead series
DOTA series
Portal series
Team Fortress series
Employee Knowledge
Valve's employees and developers are giving free-reign to pursue any venture and streams that they are currently interested in. This helps bring the best out of them and a product to match. Though this extends the development time drastically, it works out for Valve and Steam since it does not totally rely on game sales to sustain itself.
This plethora of IPs and great first-party titles means that Valve still has quite an advantage even in the case of third-party developers and studios pulling out of the Steam store.
Steam's Operating Model
Steam's approach is quite straightforward when it comes to game distribution. Steam presents users with a clean user-interface that lists everything for sale, doubling as a social platform and a digital rights management (DRM) platform.
Users
Users can search for games
Purchase games
Play purchased games
Connect, chat, visit forums and read game reviews with other Steam users
Game Developer And Studios
Game developers and studios can use Steam Direct service – a part of Steamworks distribution program – to list their games on the Steam.

Adding a new game to Steam is as simple as signing up and filling up all the digital paperwork and submitting the game for review. Steam provides detailed guidelines for listing games on Steam.
Which raises the question –
How does Steam make money from selling games of other game developers?
How Does Steam Make Money | Steam Revenue Model
Steam Sales
Steam makes most of its revenue via the percentage cut it takes out of all the sales made via its marketplace. Earlier Steam used to take a fixed 30% cut out of all the sales made. This was its norm for long until Steam changed its pricing in November 2018 –
| | |
| --- | --- |
| | |
| Till $10 million | 30% |
| Between $10 million and $50 million | 25% |
| Above $50 million | 20% |
For the first $10 million of sales revenue, Steam will take a 30% cut out of it. Steam will take decreasing cuts, 25% and 20% for sales between $10-$50 million and above $50 million respectively.
Steam also charges $100 for every product a game developer wishes to list and sell on its platform as a "Steam Direct Product Submission Fee".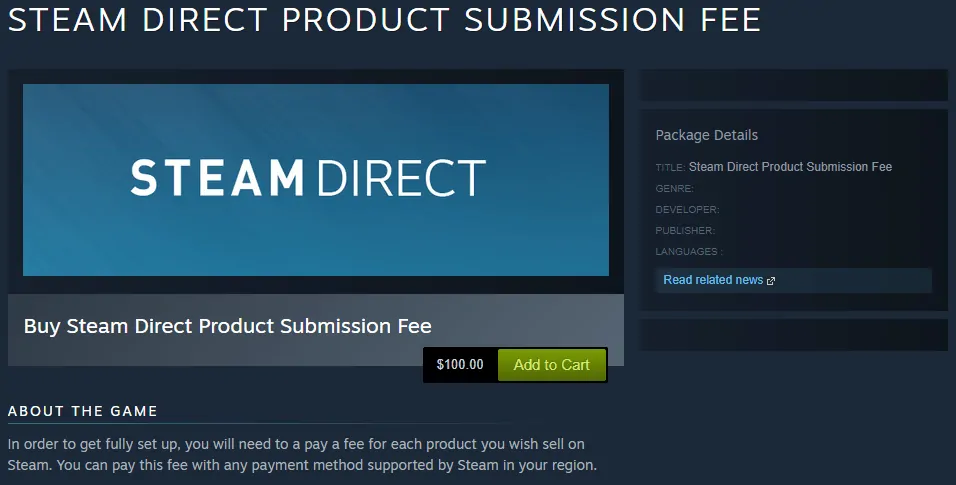 This adds up on Steam's revenue pool since hundreds, if not thousands, of new games, are listed onto Steam every day.
Hardware Sales
A small percentage of Steam's revenue comes from the sales of the Steam Controller.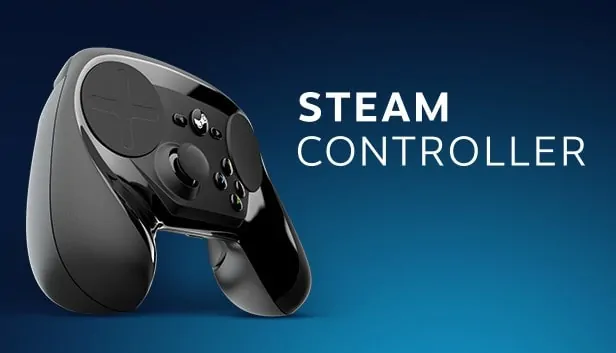 The Steam Controller, currently discontinued, was priced at around $50 when it first launched in 2015 and the last batches of it were sold at a heavily discounted price of $5. The Steam Controller differentiates itself by having dual trackpads and built-in gyroscope and accelerometers to provide tilt-to-steer and other motion controlled inputs that would otherwise require a racing wheel.
Steam PC Café Program
Steam provides commercial licenses for cybercafés and any institutions that work on a commercial scale via their Steam PC Café Program.
This allowed any of the institutions with a valid Steam PC Café license to be able to avail the following features –

Final Thoughts
Steam has a simple and straightforward business model where it takes a royalty fee for acting as the platform and services provider that helped the games reach its audience from game studios with simplicity and ease.
Having launched six years before competing game development studios launched their versions of online stores resembling Steam, it established a monopoly over the games distribution industry and provided a polished product that is quite hard to compete against thanks to the years of experience.
Go On, Tell Us What You Think!
Did we miss something? Come on! Tell us what you think about our article on Steam Business Model in the comments section.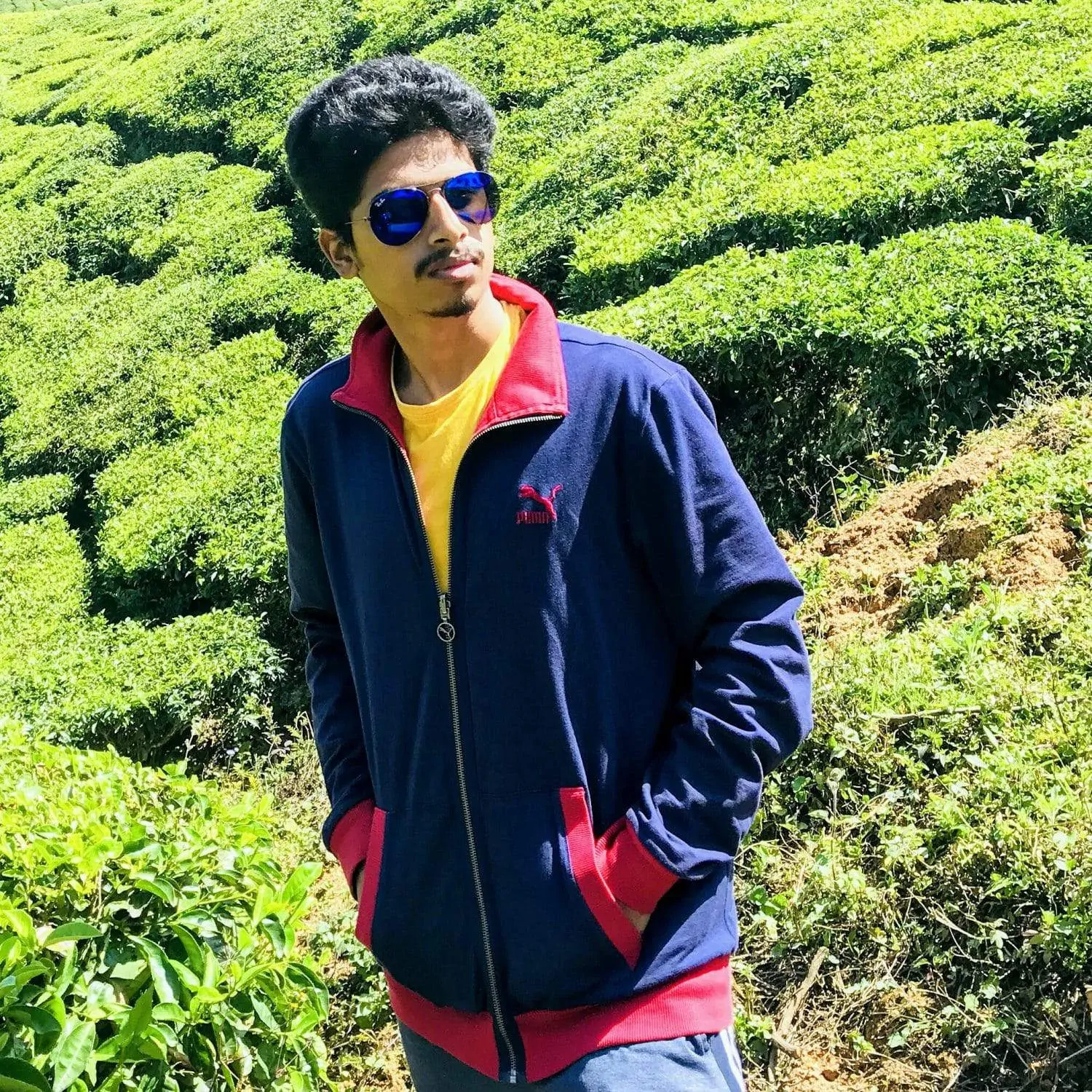 Started out to become a developer but felt at home in the home of startups. The journey started from a single novel. Been an entrepreneur since schooling days. Interested in coding, reading and movies.