With gaming industry booming every financial quarter, you wouldn't disagree with me if I say this industry is going to hit gold soon. Current numbers suggest that 2.3 billion gamers will spend around 137.9 billion on games in 2018. E-sports have also garnered some mean traffic and the attendance of E-sports league never seems to fade away. With ESL One Katowice 2018 reaching 2.2M peak viewers, the graph has always seen the roof with 80% rise in viewership.
With such staggering statistics, it is obvious that streaming platforms have a major role in the gaming industry; the mammoth being Twitch.tv. This leading streaming platform that has left its competitors miles behind in the race for dominance on the market.
What is Twitch?
Owned by Amazon, Twitch is a platform that allows gamers to be broadcasters, viewers and participants of gaming communities that they love.
Users can create channels, live stream their gameplay, upload recorded clips, watch other streams and comment in real time on other streams. It provides a platform for gamers to watch other skilled gamers or entertainers play. Unlike popular opinion, watching others play games has been a real hit and Twitch does that exactly.
With a variety of games being streamed, Twitch's popularity is on the rise and with the present market's pace, the streaming platform has no plans to gear down its motion.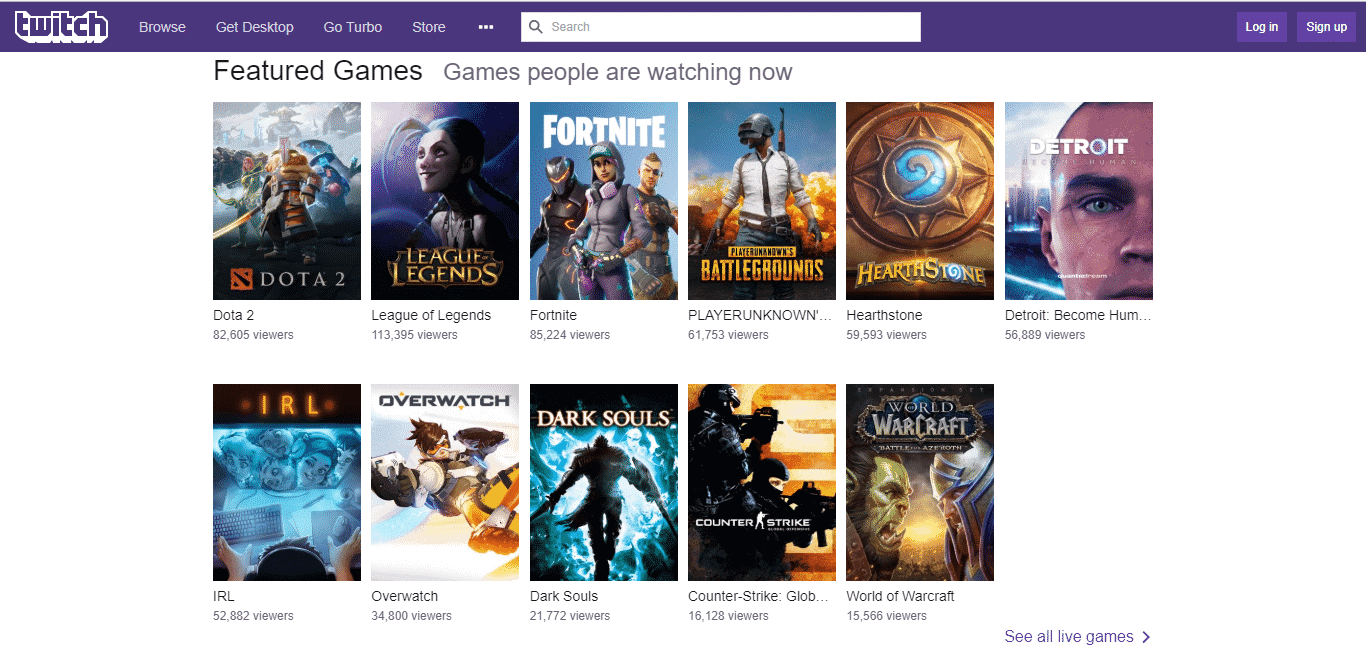 Twitch Business model
Currently, Twitch boasts a staggering 15 million daily active users with 23 billion minutes watched per month. You can view broadcasts without registering, however, to broadcast and chat you are required to sign up with Twitch, which is free of cost.
Twitch offers support on PC, Xbox and Play station consoles. It has browser support as well as dedicated application to record videos and interact with communities better.
Twitch has the concept of creating a real-time spectating environment where viewers can watch broadcasts of their favourite streamers and comment their opinions in real time. Twitch offers a Software Development Kit and Application Programming Interface that helps twitch integrate with services existing on the device you are gaming at.
Ever since Amazon bought Twitch for $970 million, its valuation has constantly increased and is currently around $3.79 billion.
How Does Twitch Make Money?
The three base principles of making money for Twitch are Advertisements, Subscriptions and Partner Programs.
Advertisements
Now like every free video streaming platform, twitch runs its model on advertisements. It provides standard IAB display and video media as well as native opportunities. Twitch has a varying CPM and is usually between $2-$10.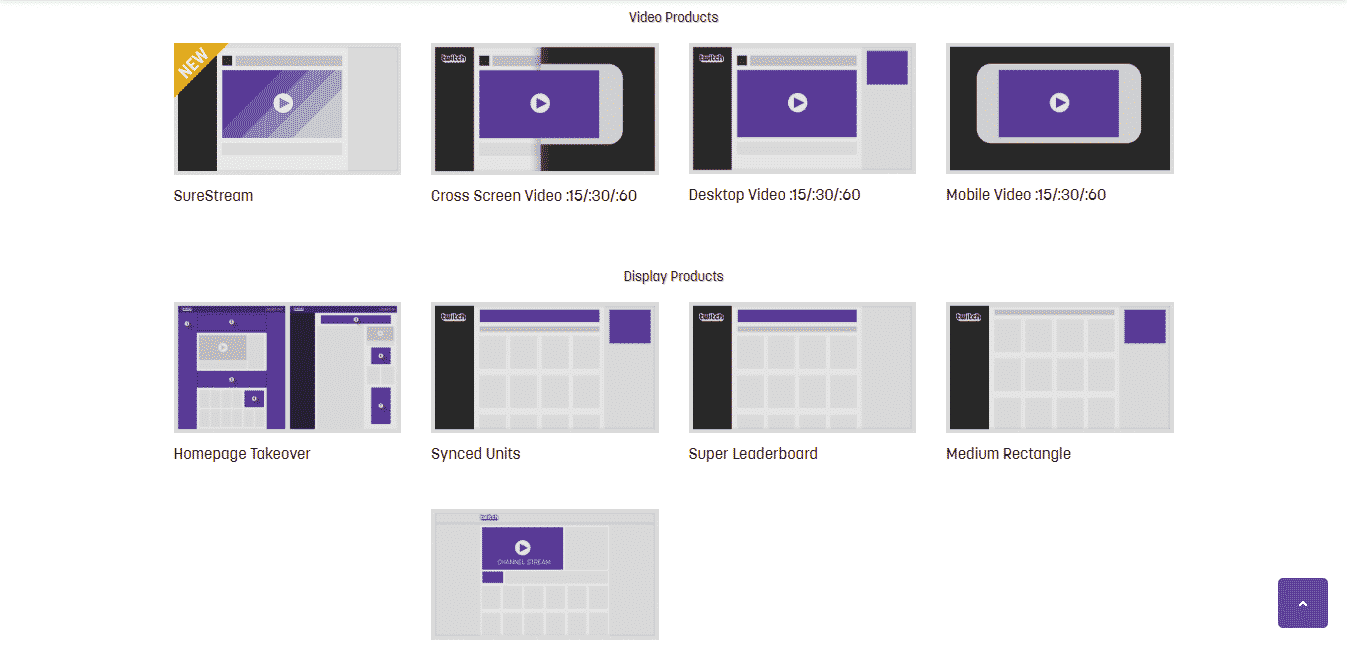 Subscriptions
Twitch offers a monthly subscription of Twitch Turbo for $8.99 which in return makes the game viewing experience smoother as advertisements are cut down, video storage is increased, and a few aesthetics upgrades are provided to Turbo users.
Now since Twitch is owned by Amazon, it has also started rolling Twitch Prime which has similar perks and lootboxes for various games as the incentive for people to choose Twitch Prime.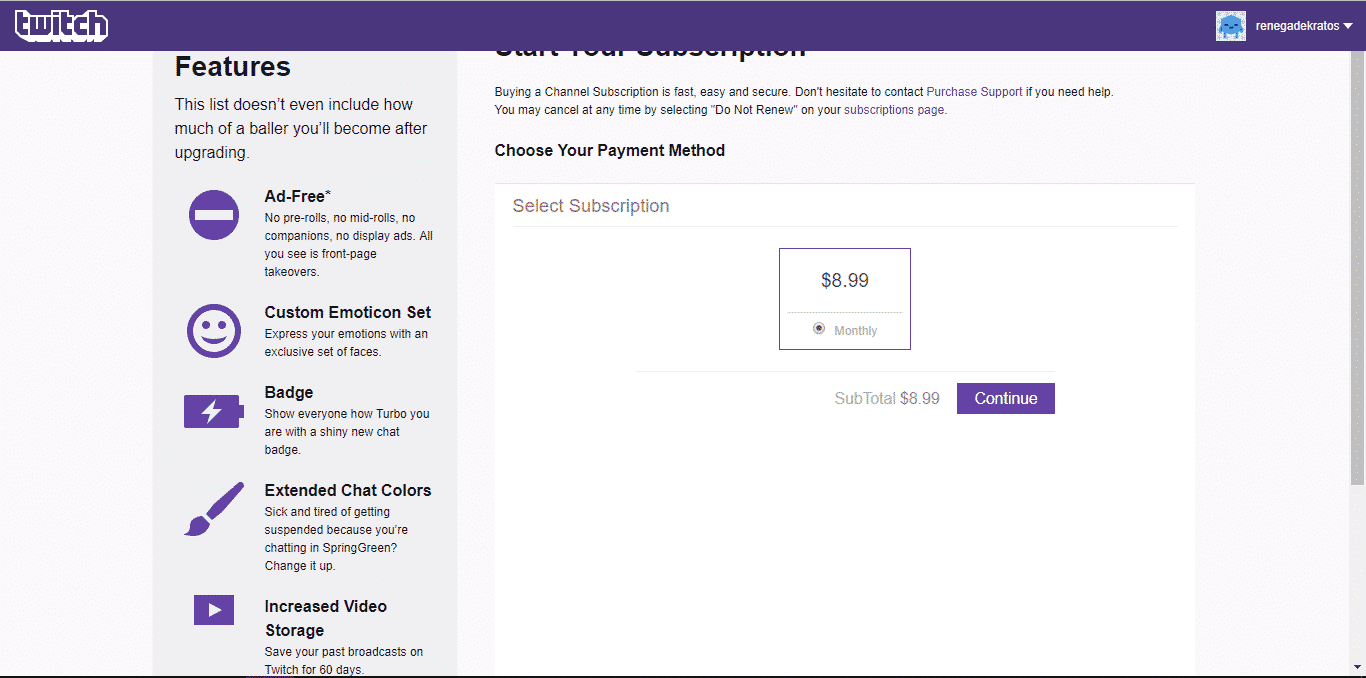 Partner Programs
Partner programs are for broadcasters who are popular and are regular in their streams. Such streamers stand a chance to partner with Twitch.
The base requirements to partner with twitch are quality content, average concurrent viewership and a stream frequency of at least three days per week.
Twitch partners along with Twitch can monetize their viewership by the means of advertisements, merchandise and paid channel subscriptions.
Partners get a cut from the CPM from the advertisements shown on the partners' channel page. Partners can also integrate merchandise with twitch and they get a cut from every partner merchandise they sell. And finally, to show support, viewers can go for paid channel subscription which shows support to the streamer and usually gives a cut of 50% to the streamer you are subscribing to. Users in return get personal chat options and a few emojis.
Partners can also be donated money by users through PayPal. Twitch doesn't claim any percentage of these donations.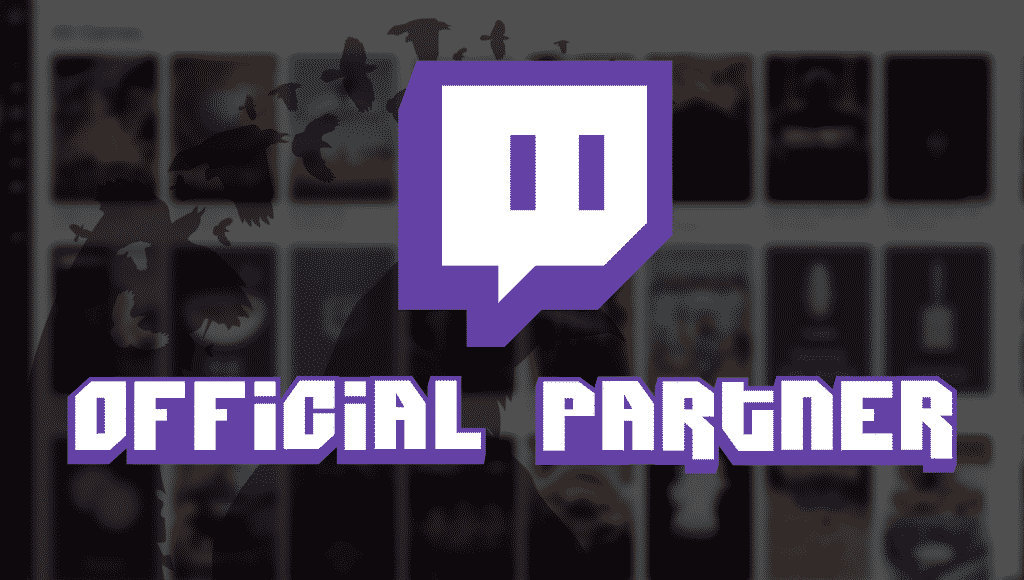 Cheer Bits
Bits is Twitch's in-stream currency which can be used by you to show appreciation to the streamers. These Cheer Bits (cheer is an in-stream chat message) act as a monetary cheer to the streamer and sending 1 bit equals sending 1 cent. The more bits you send, the more 'actual money' the streamer makes.
But Twitch gets most of the share of these bits as the cost of the Cheer bit is, of course, more than 1 cent. However, you can also earn it by watching an ad on Twitch, which also adds to the company's revenue.
Go On, Tell Us What You Think!
Are you a Twitch streamer? Did we miss something? Let us know about our article on Twitch.tv Business Model | How Does Twitch Make Money? in the comments below.
Engineer by education. Writer by choice. I learn about new things by writing about them.