Personally, to kill time, I have installed one of those no-brainer games available for free on the App Store. They don't require a lot of effort and they're easy to play on the go. And while I am doing this, millions of people are doing the same. You can see it around you, people in public transport tapping their phones or swiping occasionally while concentrating on their screen.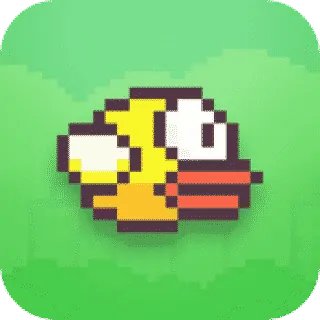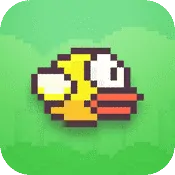 So how exactly do these games work? And can you catch the wave? Can you make money out of it?
The answer is as simple as these games: YES!
Why are these games an instant hit in the market right now? We have a few pointers; maybe if you plan on making some easy money, these should matter to you:
The Science Of Easy
Hyper casual games are very simple no-brainer games that don't even come with instructions (generally). They are so easy that you can play them while working on your desk job (not recommended).
But the question is why are hyper-casual games addictive and contagious?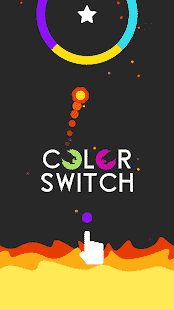 Hyper casual games are designed such that no user gets frustrated over its interface or gameplay (barring the likes of Flappy bird). These games are designed so that the simple layout and gameplay doesn't take a lot of time to master. This is why these games easily catch on as it hardly takes any skill to master such games.
Interface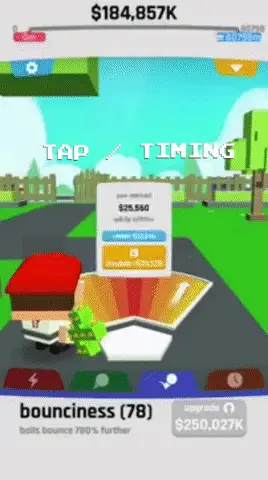 These games usually have a tap or swipe to interact environment and not a lot of complex factors to weigh in. Current market trends show portrait mode hyper-casual games are winning the race (Temple Run, colour switch) but once in a while landscape runners (jetpack joyride) take over the party.
Visuals
Most hyper casual games incorporate simple geometric graphics and solid colours. Isometric, Minimal flat designs and neon are some of the basic categories of graphics used in these games. Basically, nothing that will make you squint.
Gameplay
Most hyper casual games involve a single world where you progress and build your score while the difficulty keeps stepping up. These "worlds" aren't fixed and a random sequence of obstacles is found every time you replay the game. The game starts with easy and proceeds to get difficult over time. Thus not keeping it too easy to get boring and not keeping it too hard to get frustrating yet pushing you to get a higher score every time you play the game (remember hitting a score of 100 in flappy bird?).
We have spoken about the basics. If you really are lazy like me and haven't read what I have written above. Here it is in short, TL; DR: The three base idea for a working hyper casual game is :
They should be easy and self-explanatory,
They should have a minimal basic gameplay that you can play on the go (preferably while holding your smartphone in one hand) and
They should have simple graphics that are not too hard on the eye.
Probably the immediate question that hits your mind after reading this is:
Is the market really that big for such games? Well, see for yourself!
Subway surfer has crossed over a billion downloads on the Google Play Store itself, Temple Run 1 and 2 each have grabbed 500M+ downloads.
Still think Mobile gaming isn't that big anymore?
Hyper casual games publisher Ketchapp is minting money by the day. We'd recommend you check out Ketchapp if you want to know some textbook examples of Hyper-casual games. It's no secret that people have made over 100000$ in a matter of few months through these hyper-casual games.
Why Would You Want To Try It?
A hundred thousand dollars in a couple of months? Sounds tempting right? That's not even the best part. The best part is that hyper casual games are so simple; they don't require a lot of coding to have a finished product? You could know absolutely nothing about coding and still get through making a successful hyper casual game. How you ask? Keep reading:
So far if the idea of developing a game is tempting you, we should move on to how you should do it.
Picking what to develop?
Most game developers end up developing a game that is out of place or that has a gameplay that has been overused or rather "abused" and this is the step one for their game's downfall. Imagine launching a game similar to Doodle Jump now, what would you expect of it? It will probably never get off the ground. So what's the trick here?
Before launching any new product, a thorough market research is a must. Similar to every product launch, games should have a proper market research too. Lucky for you, this comes easy. All you gotta do is: Check the top charts for games on App store or Play store to find out what games are trending. Pretty easy if you ask me. What to look for when you are researching? The growth chart:
We know how business life cycle works. Each business goes through Introduction, growth, maturity and then decline. The best way to earn profit is to catch the bus when a particular genre is in the growth phase. And how do you do that? By reading the charts:
When you go to the top charts you will see a pattern in the current top grossing games, they might be runners, simple tap or swipe-based games but more or less they will be governed by a similar principle. Find out what that is, what's hot in the market and check what you can remodel and improve, how you can have a better game than already existing games. And hit the pedal. Now, this is the general idea to find what's "hot" in the market but make sure you ride the wave only during growth i.e. if you see a lot of clones of the games you are targeting, you might want to reconsider your decision and decide on a more profitable idea.
How To Go Ahead Once You Decide On A Particular Game?
Hey, don't get us wrong. We are not asking you guys to pick popular games and clone them. We are asking you to refer games, innovate and improve on the existing titles. Take multiple references, decide how things should work in your game, mix and match, let your creativity run free.
Most failed games usually have one thing in common. They do not have a point of reference. They shoot a blind arrow and it usually misses. What's the fun part here? You get to play a lot of games. Play a lot of games, pick a game as your reference for gameplay another for graphics, music add your idea, maybe mix a few references and you get your new game. There's nothing wrong getting inspiration from a few games to create your own masterpiece.
Why do we ask you to choose on references? That's the secret recipe to success. Unsure if a level is too difficult? Refer what your selected game did. Not sure how the environment works with your story? Ask your reference game for help. Find the secret formula. Replicate it.
Developing A Hyper Casual Game
Of course, this would be the biggest doubt most readers have. Of course, we are going to address it. The thing about hyper casual games is: You can develop games without coding.
How?
Well, there are multiple toolboxes available on the internet to help you create your own game. Naturally you have to put in some efforts to develop the game but it generally would be drag and drop (which is a way better option as compared to standard coding from the ground up).
Which brings us to the second option: Coding from the bottom – each aspect of the game and, of course, creating graphics (or hiring people who would do that for you), soundtrack and everything else.
Naturally, the third option would be hiring freelancers who would code for you, design for you and make the whole package. For a pre-decided fee which might take quite a lot but if you want complete control over your game, you can go for this.
What we suggest for non-coders is to go for the toolboxes available in the market. Our personal favourite is Buildbox. Run wild, make your game, trash it or publish it. It is all on you.
Game Business Model
Decide on the game business model. Do you want the game to be completely free? Keep it Premium? Make it Freemium or run advertisements? Make an informed decision before diving in. The general trend is Free games that run advertisements but no one is stopping you from deciding your business model. It is your own game. Make your own decisions and make sure you stick by them.
Publishing The Game
The publishing part is easy these days, you can publish on your own by registering on the respective platform and uploading your game. Cracking a big publisher is another thing. There are multiple hyper-casual game publishers  (like Voodoo) that, if they find your game profitable enough, would take your game under their wing, and market it. Naturally under their banner, but you are definitely going to make big money out of it.
The other way round is pretty cool too: Hold your ground, market your game on your own and fight your way to the top. This might be tedious but if you want your organization that fights the big league boys you gotta make this decision.
Have fun! Happy development!
Go On, Tell Us What You Think!
Did we miss something?  Come on! Tell us what you think about our article on Hyper-Casual Games in the comments section.
Engineer by education. Writer by choice. I learn about new things by writing about them.