You might have clicked thinking that the title seems too clickbait-ty to be true but here's the thing:
To start a business with no capital you must choose the right kind of business.
Or just be willing to start slow and grow it.
Most big businesses and companies present today had once started out with no money.
Microsoft, Craigslist, ShutterStock, Autodesk, Valve, Grammarly, The Wirecutter, RXBar, Mojang, are few of the many companies that started off with nothing. All they had going for them was either the innovation or newer services that they brought to the table.
So yes, it is possible to start a business without money and more so easily if you considered the following.
Getting Started
Why Do You Want To Start A Business
Ask yourself these 20 questions before you start a business.
They might seem too trivial, but answering them helps in figuring out what you want to achieve by starting a business. It will surely help later on, say, at times when you feel exhausted, unable to make progress or meet a dead end. It helps you remember why you are in this in the first place.
SWOT Analysis
Perform a Strength, Weakness, Opportunity, and Threat Analysis on yourself and on your business/startup idea, if you have any. Here's how you analyse, evaluate and validate your ideas.
Once you get to know your stats, focus on reducing your weaknesses and improving upon your strengths and opportunities. Follow the same to remove the rough edges and polish your idea.
In case, you can't seem to formulate an idea for your business, you can start a service-based business, providing your skills as services, which allows you to pitch it as a USP.
The thing with service-based businesses is that it requires very little or no initial investment. Most of the time, all you need are your skills and perseverance to see through it fully and not give up in between.
Also, use the cash flow from your service-based business to fund your product-based ones.
Here are a few service-based businesses that you can start right from your home with very little to no investment at all.
Service-Based Businesses To Start With No Money
Designer
If you have a knack for drawing or designing things then this is right up your alley. Be it Graphic, Websites, T-Shirt, Logo or Interior designing, there is quite a demand for designers.
With a little bit of self-learning, you can get up to speed on the skills and set out to become a well-paid business where you can freelance your designing skills.
Content Writer
You need not remember all the words in the dictionary to become a content writer. All you need is a firm grasp of basic grammar and vocabulary to produce error-free pieces. Also, content writing just doesn't mean writing articles and producing blog posts.
See the manual that you got along with the purchase of a new gadget that you recently bought? That stuff was written by content writers. There is a good chance that if you've always thought of becoming an author or sharing the things that you've learnt with the world, content writing is a viable venture for you.
Or you can start a niche blog and make money by getting ads or affiliate partners. It doesn't cost much honestly.
Aggregator Partner
Aggregator companies like Uber, Lyft, etc. always look for partners (cab drivers, delivery partners, etc.) to add to their business model.
The best part?
You work with them as a partner and not as an employee. So it's a small business after all.
These companies often entertain no-investment partnerships to get more partners on board. All you have to do is sign some contracts and you can get started with no money.
Instructor
The best way to start a business with no money is to teach something you're good at. There's already a big market for instructors and if you're good at something that can be taught, this business could be the best fit for you.
The best part about being an instructor is that you can teach the subject even from your home or online as well.
Websites like Udemy offers you a platform to upload your courses and teach the audience spread all over the world.
Guide
If you think you know your city well or can provide something of value to the tourists, a guide could be the best profession for you. Join Airbnb as an experience host and you wouldn't require a single penny to start your business.
Dropshipper
There's a way to sell products produced by other businesses without actually buying and stocking them. Dropshipping is an internet-based business model which involves making an eCommerce website and listing niche-based goods. These goods are bought from the supplier only when the business receives an order. Moreover, the supplier takes care of the delivery as well, resulting in no or very less investment on your side.
Freelancer
Yes, I consider freelancing to be a form of business.
What else would you call a line of work where you earn money by using your skill and experience to provide services to a number of clients? You take on significant risks, just as any business owner would and that is enough for considering it as a form of business.
Besides, that's not the point. You can become a freelancer and trade your skills and services for money without spending any. All you need is a working Internet connection and a device to access it. You're all set.
We've covered all about freelancing and ways to start freelancing in detail here.
Also, both of the abovementioned business ideas are perfect candidates for you to take up as a freelancing gig.
Well, these are few ventures that you can start without much of financial capital. Though it requires you to either have the skills or develop them by investing time to learn them.
But there is an extent to which you can improve upon your skills and grow your business without external funding.
The best course of action is to convert your business idea or skill into a startup using the revenue from the above ventures as your initial capital.
Startups Anyone?
We are surrounded by startups. Startups are the ones stealing the limelight in the twenty-first century. The media and news love them. Fund houses compete for their attention.
So? They must be doing something right to get the amount of attention that they currently do right?
Well yes!
They were in the right place, at the right time. But they had one more thing going for them. They were at the right place, at the right time with the right idea and the people to back it up.
Have an idea? It has the potential to become a startup. It could be a niche product that has a lot of demand but very less or no suppliers at all. It could be your take on an existing product or service but a better performing one at that. It could be anything. Your imagination is your limit, leaving you with endless possibilities.
Here's an exhaustive list of more than 200 startup ideas.
Advantages startups have over regular businesses:
Funding – Startups tend to be of the primary focus of venture capitalists, angel investors and fund houses. This is due to all of the various reasons listed below.
Agility – They are small, involve less bureaucracy and thus are fast to react and innovate.
Personalisation – Since they usually target a niche audience, they tend to know more about their end-user and hence can offer more personalised services and products.
Efficiency – Due to the tightly knit nature of their working and partnerships with consumers, they usually tend to find effective and efficient ways of producing their products and providing their services.
Attention – A well-purposed story or a really catching idea is sure to bring free publicity in the form of press and news articles. You just need to focus on performing and delivering and the rest will follow with not much effort.
Resources that will help you get started on your startup journey:
Tips To Make It
Crowdfunding
Use crowdfunding platforms such as Kickstarter and Indiegogo to fund your new product or business. They help in bringing in the funds as well as provide publicity, which means lesser marketing hassle for you.
It can also be used as a testing ground to figure out whether your product can survive in its market with the response you get from these platforms.
Keep Your Job or Existing Businesses
Hold onto your job for as long as you can and existing businesses as long as it is viable to do so since it'll give you financial security, especially during the starting days of your business/startup venture.
It'll also help act as a revenue stream that you can invest in your venture. However, you look at it, having periodic income helps a lot.
Sweat it out
Be willing to put in your all, without expecting much in return. There is no alternative for sweat equity. Be prepared to grind it out. Start your venture, take no paychecks, instead put that amount back into your startup to boost it's growth all the while giving it your all.
Reinvest
Put the revenue that you earned right back into the business. This might be to improve your services, into marketing your brand, increasing sales, recruiting people, venturing to newer product lines and so on and so forth.
TL;DR: What makes startups special is the fact that anyone with an idea can begin one. You don't need to have a college degree, a bunch of money in the bank or even business experience to start something that could become the next major success. However, you do need to have a strong plan and the drive to see it through. Be prepared to pour in your sweat equity.
Go On, Tell Us What You Think!
Did we miss something? Come on! Tell us what you think about our article on How To Start A Business With No Money in the comments section.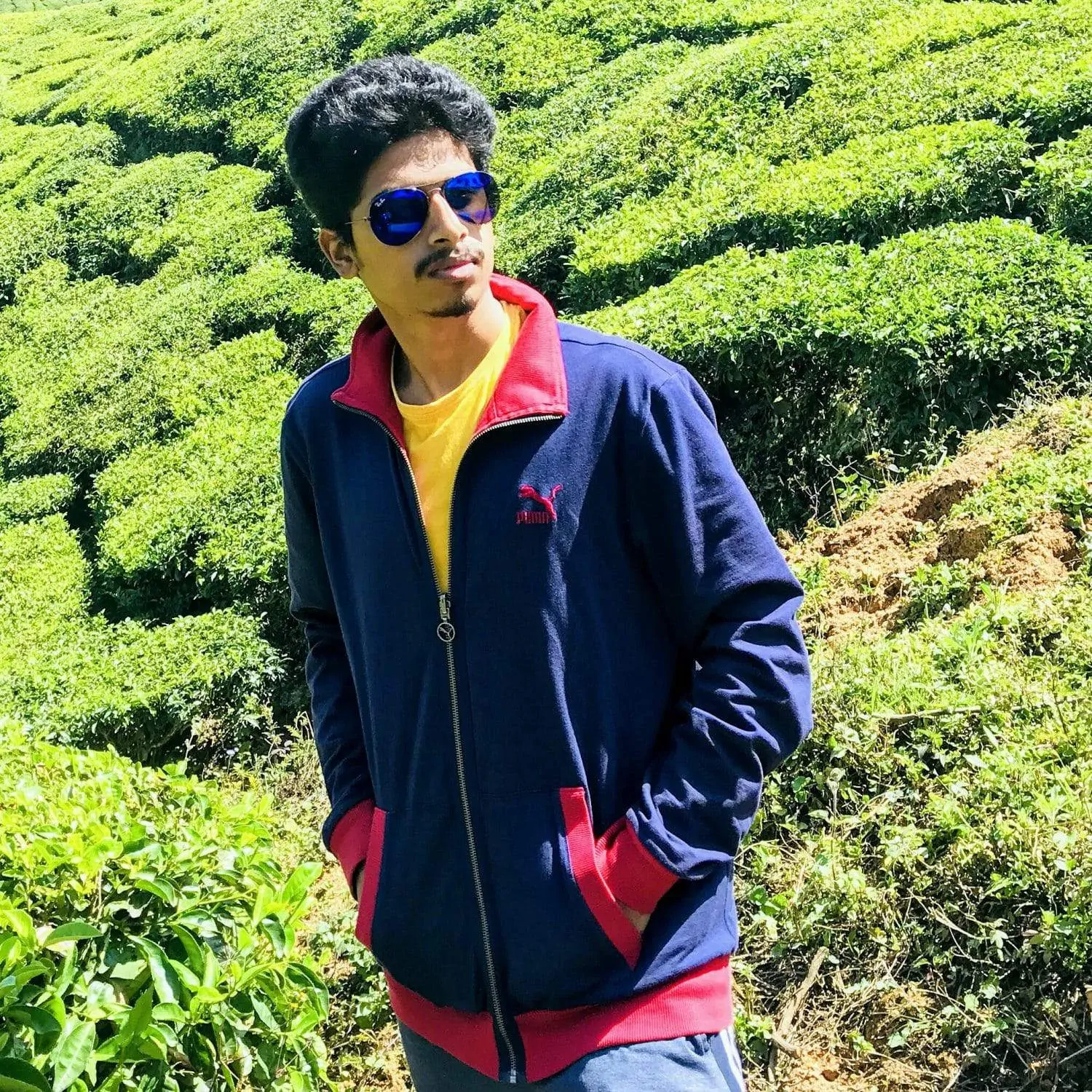 Started out to become a developer but felt at home in the home of startups. The journey started from a single novel. Been an entrepreneur since schooling days. Interested in coding, reading and movies.