Let's be practical about love – it's blind.
And entrepreneurs love their ideas even more than they love their life partners.
So, yes, you guessed it right – they keep on loving these ideas, developing hypotheses, and not caring whether the ideas are feasible or whether the market actually needs them or not.
This is why converting an idea into a concept is an important step you must take if you're an entrepreneur who's in love with his idea.
Now, if you're reading this, I'd assume you already know the difference between an idea and a concept.
For those who don't –
An idea is just a mental construct of a business opportunity that you come up with. A concept, on the other hand, is an idea that has gone through the process of fine-tuning and has been tested for its credibility.
Since a concept is a well-defined idea that has been tested for its credibility, it requires evidence to support this assumption.
And this evidence is the proof of concept.
What Is Proof Of Concept?
Proof of Concept (POC), also called Proof of Principle, is an exercise done to determine the feasibility of the idea and to verify whether it has a practical potential in the market or not.
In simple terms, a proof of concept is an exercise done to prove whether the idea is feasible enough to be turned into a reality. That is, whether –
The problem the idea focuses on exists or not?
It is feasible to develop the offering the idea proposes?
The solution the idea proposes have a real-world application or not?
The solution the idea proposes is feasible or not?
Why Is POC Developed?
A proof of concept should not be mistaken for MVP or beta. These are early product releases which include a saleable product presented to the market to test the market demand, and production process, and to determine the most efficient pricing and marketing strategies.
Proof of concept, on the other hand, is not an early product release. Oftentimes, it just includes a founder developing a prototype or going out and doing a survey to validate his hypothesis.
POC is developed just to test whether the idea is viable or not – whether it has the potential to be built into an actual product or not.
POC Benefits
Besides the core benefit that you get to forecast the future of the startup idea before even starting to work on it, a proof-of-concept has the following benefits –
Saves time and money: If the proof of concept fails, there's no use in spending time and money on the idea as it won't succeed in the market.
Helps to get timely and valuable feedback from the important stakeholders: A POC is designed for internal validation, and hence, every input received from the prospective customer and the internal audience is used for the betterment of the planned offering.
Acts as a stepping stone towards developing early releases: Developing a POC helps you focus only on the product-market fit while developing the early product versions like MVP and Beta as the problem-solution fit has already been found.
Proof Of Concept vs MVP vs Beta
| | POC | MVP | Beta |
| --- | --- | --- | --- |
| Why is it required? | To test the problem-solution fit. | To test the product-market fit. | To test the acceptability of the product by the market. |
| Which stage is it launched? | Before the actual product is produced. | In the early stages of product development. | When the final product is produced. |
How To Build A Proof Of Concept?
The main objective of developing a proof of concept is to get answers to these two questions –
Is it feasible to develop the offering?
Does the market need what I have to offer?
And finding the answers to these questions doesn't require you to develop the actual product. It just requires you to follow four proof of concept steps.
Assume that there's a problem,
Develop a concept based on that assumption,
Ideate a solution,
Validate both the problem and the solution.
This is how it's done –
Assume That There's A Problem & Develop Hypotheses
A hypothesis is a specific, testable prediction; a prediction that a problem exists, and customers would like to have a solution.
Let's say you were looking to develop a SAAS and found an opportunity in the remote work industry. You found out that there isn't a one-stop solution for managers to handle and manage their remote workers.
Develop A Concept Based On Those Hypotheses
Now the problem discussed above is your first hypothesis.
Develop it more.
Find out what all problems they face while handling their remote employees. Some of them might be –
Using different applications to fulfil different tasks – Zoom for video conferencing, Trello for project management, and Hubspot for meetings and CRM.
Not being able to check the hours worked.
No good platform to manage remote employees' payroll according to hours worked.
Develop A Hypothesis For Your Perfect Solution
Once assumptions relating to problems are conceptualised, solution(s) hypothesis is formed which involves the intended solution, aka the offering.
This step converts the idea into a concept as you start thinking of a product which actually solves the intended problem. The concept includes –
What problems will the solution solve?
What gains will the customer get after solving the problem?
For the problem of remote employees management, you can conceptualise a SAAS offering which has the following features –
Video conferencing tool
Project management tool
Payroll management
…aka a complete remote employee management solution.
Do The Feasibility Tests
The steps above only made you develop a concept. This is the step which actually helps you find the proof of that concept.
It involves you asking questions, taking feedback, and looking for convincing evidence that –
The problem you thought of actually exists: The customer actually faces the problem and would like to solve it, either manually or with some outside help.
Your solution can be built: It is feasible to develop the offering you plan to solve the problem with.
Your solution is either needed or will be appreciated by the customer: The customer believes that the solution you have to offer will solve his problem.
The evidence is found using these strategies –
Prototypes
Often, to prove the product-oriented hypotheses, prototypes are used. They vary from technical designs to 3d prints to normal algorithms without a user interface.
Surveys
Face-to-Face Surveys: This involves setting up meetings with the potential customers, asking them questions, taking suggestions, offering your solution and taking feedback.
Online Surveys: Online surveys involve using survey tools like Google Forms, Typeform, Product Hunt Ship, etc. to take a survey about the assumed problem and feedback about the offered solution.
Tele-surveys: Tele-surveys are just like face-to-face surveys, but the questions and cross-questions are asked over telephone calls.
Landing Pages
Landing pages involve developing a landing page for the offering and taking early invites, asking questions, and/or analysing user behaviour on the landing page.
Demo
A demo is a low budget implementation of your artistic work, technical design, or service. It involves offering a demo to your target audience, followed by questions to understand if this offering solves the market's problem.
For the example of the remote employees' management tool, you might want to conduct surveys and develop a landing page with a demo video.
Proof Of Concept Examples
Here are some real-life examples of validating hypotheses using proof of concepts.
Da Vinci's Armoured Car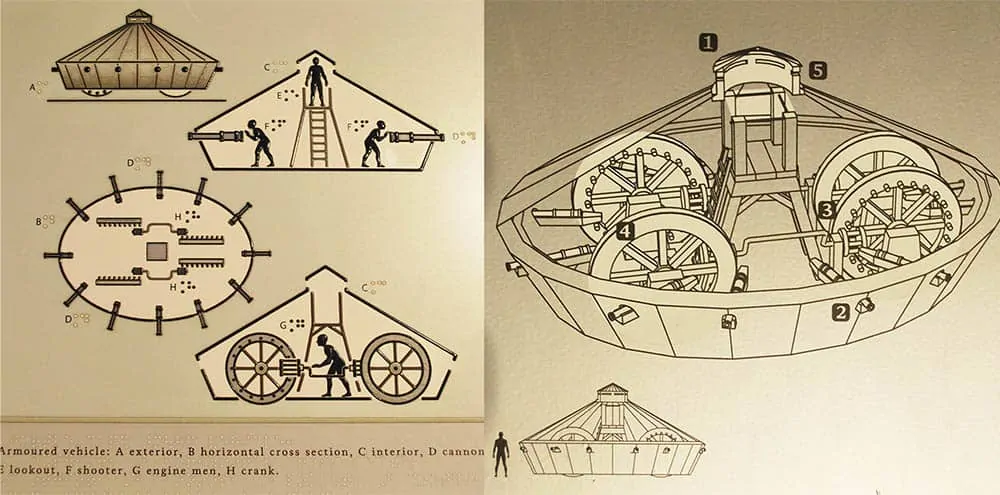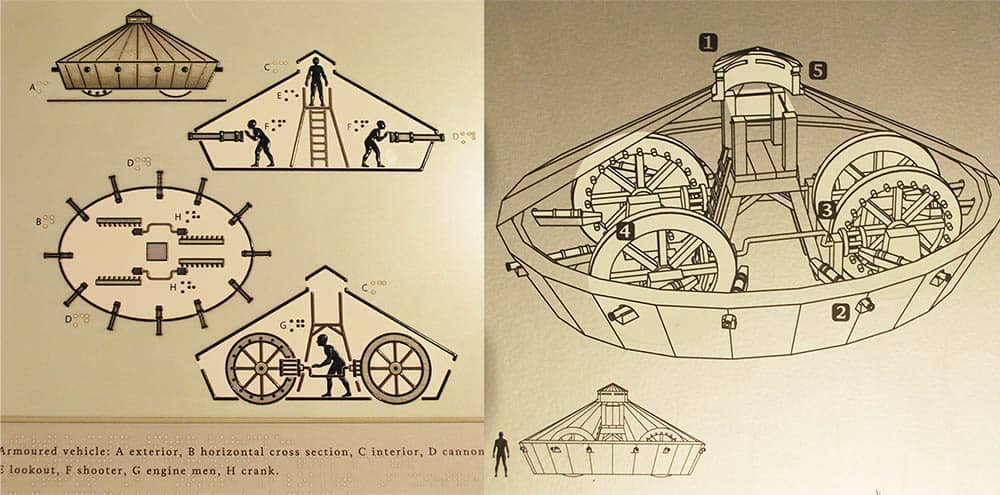 The oldest and the best example of a proof of concept is Leonardo da Vinci's armoured car which formed the basis for the armoured car used today in modern warfare. He proved his product hypothesis by designing a prototype of an armoured car which was capable of moving in any direction and was equipped with a large number of weapons.
Disney Pixar's Piper
Alan Barillaro is a director working with Pixar since 1997. He has put his effort into almost all of the major Pixar creations like A Bug's Life, Toy Story 2, Monsters, Inc., Finding Nemo, The Incredibles, WALL-E, and Brave.
After "Brave", Barillaro started working with Pixar's software development team to help develop an animation tool to help provide additional creative flexibility to the studio's filmmaking process.
As a proof of concept, the director developed a short animation clip about a small sandpiper bird on the beach. This animation soon grew into a full-fledged short film, "Piper", which was theatrically released with "Finding Dory" in 2016 and won the Academy Award for Best Animated Short Film at the 89th Academy Awards.
Bitcoin Whitepaper
In 2008, Satoshi Nakamoto published the Bitcoin Whitepaper as the proof of concept of the problem of financial transactions that existed in the market then and how bitcoin was a perfect solution to solve that problem.
The whitepaper also explained in detail how the cryptocurrency would work and benefit society.
Final Word
Developing a proof of concept should not be considered an optional exercise as it is what helps you get insight into the feasibility and desirability of your startup idea.
Go On, Tell Us What You Think!
Did we miss something? Come on! Tell us what you think about our article in the comments section.
A startup consultant, digital marketer, traveller, and philomath. Aashish has worked with over 20 startups and successfully helped them ideate, raise money, and succeed. When not working, he can be found hiking, camping, and stargazing.