A Q&A platform where your questions get answered by real humans; Quora's business model is distinguished and is designed to stay in the market for very long.
Founded in 2009 by two former Facebook employees, Adam D'Angelo and Charlie Cheever, Quora is a questions and answered powered social media network with an estimated valuation of over $2 billion.
The startup still is growing at a 3 digit growth rate with the sole motive to generate the database of high-quality answers to questions asked by millions of its users.
But if you're still unaware of what this giant is and how it works, here's a brief –
What Is Quora?
Quora is a question and answer social media networking portal powered by user generated content where questions are asked, answered, followed, and edited by Internet users.
The company has positioned itself as an internet forum dealing in almost all the niches that exists.
Quora Business Model
Quora's business model can be considered to be a mix of Facebook's and Google's business model.
It's similar to Facebook because all of the content that's there on the platform is user-generated. Moreover, the users also have the option to like, dislike, and share the content.
It's similar to Google in a way that the platform uses its own proprietary search and ranking algorithm that ranks the answers based on relevance that will increase the user experience.
Who Are Quora's Customers?
Ever since the start, Quora operated on a two-sided user-generated questions and answers model. Hence, its target market is divided into two segments –
People who ask questions: They include curious internet users who are tech-friendly so as to use the website's interface.
People who answer questions: They include subject experts and scholars from across the world.
How Quora Works?
Quora is an ordinary forum with an extraordinary relevance algorithm and an exceptional userbase. The company witnesses over 100 million monthly unique visitors where 82% of the users use a smartphone to visit the platform.
The company work in a way similar to other social media channels. The content is generated by users and others are available to view and read. However, it requires the users to login to the platform to post or vote.
The questions are automatically categorised under the appropriate topics called spaces that can be followed by the users.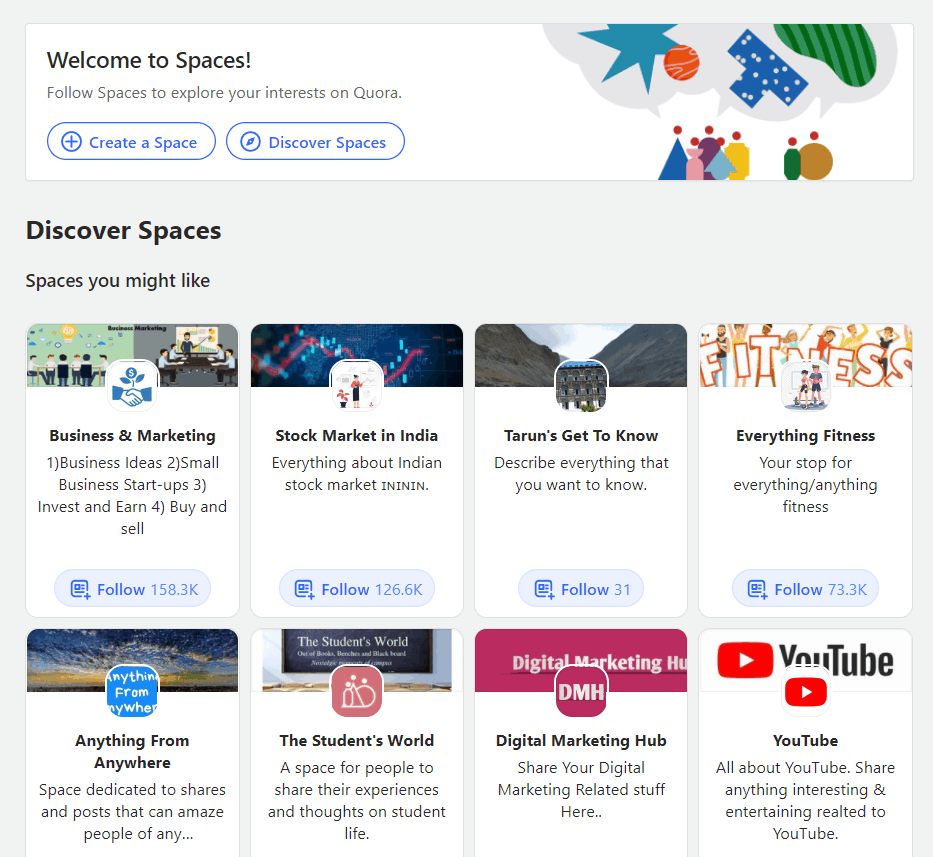 Moreover, just like Facebook and other social media networks, Quora also provides a personalised homepage-feed based on the user's interests and activities on the platform.
Quora's Revenue Model
Started in 2009, Quora initially had no revenue earning source and actually survived on the venture capital it raised in the 4 rounds of fundings. Nevertheless, its valuation kept on increasing and Quora was valued at around $1.8 billion after its series D funding of $85 million.

How Does Quora Make Money?
Just like any portal with a huge database of users and their interests, Quora has started earning money through advertisements. Started as a beta test by showing advertisements from limited advertisers, advertisements are now a lot more common on Quora.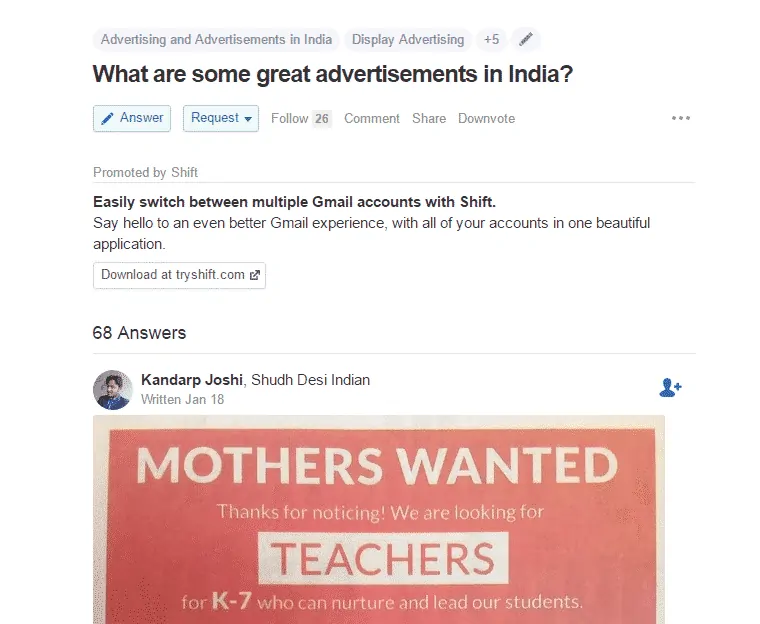 Quora has tried to incorporate ads in its revenue model better than others as it focuses on relevant ads from relevant advertisers. Ads are incorporated within the Quora revenue model so well that they look like a part of it.
You can find advertisements on the homepage as well as on the forum pages. The price that Quora charge for it is usually influenced by how many advertisers bid for the spot.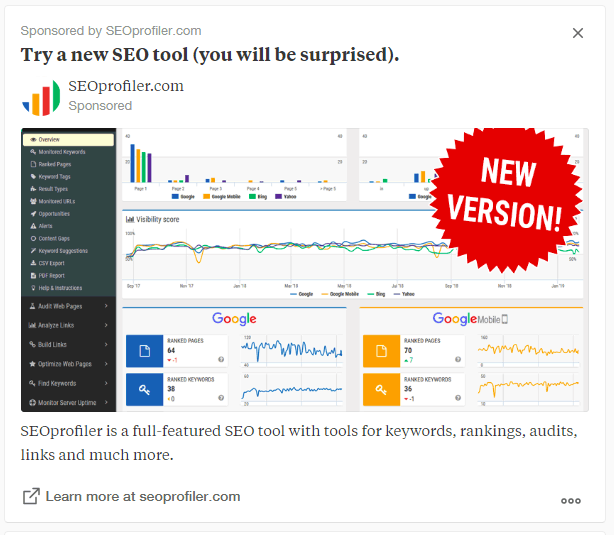 Types Of Ads On Quora
Just like other networks, Quora also provide a wide range of marketing and advertising solutions to businesses. These include –
Text and Image Ads
Text ads were originally the only ad format used by Quora. It is still among the most used ad format as it fits perfectly within the answers.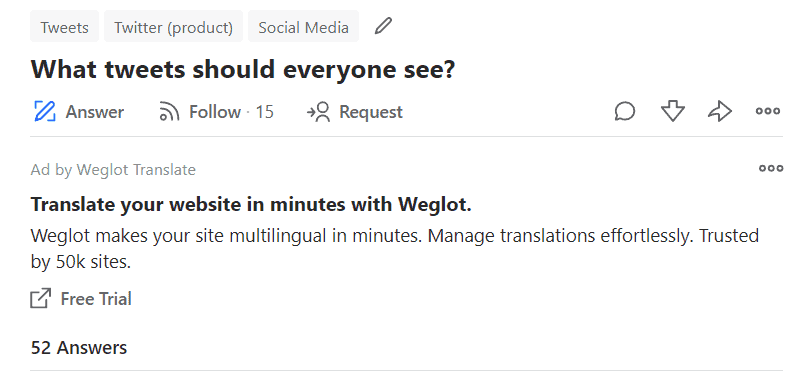 Image ads, however, gives the advertiser an opportunity to stand out and even showcase the company logo alongside the ad image and caption text.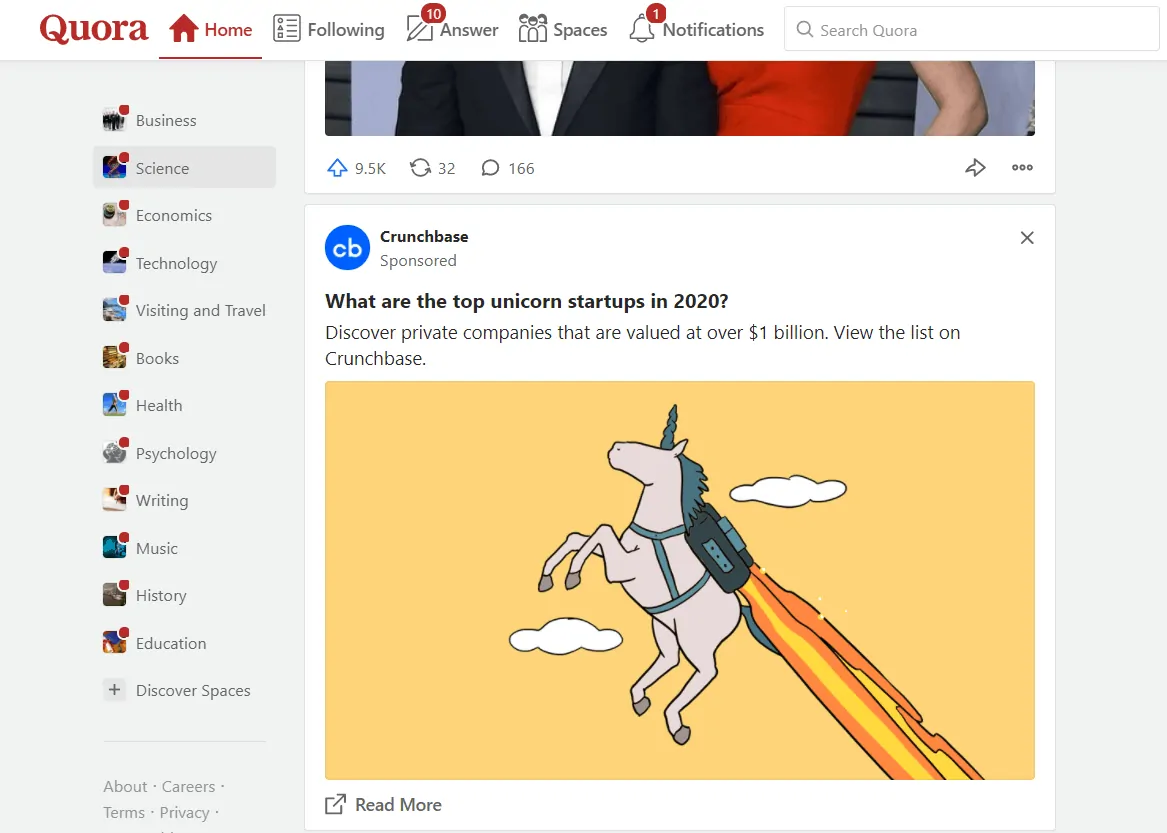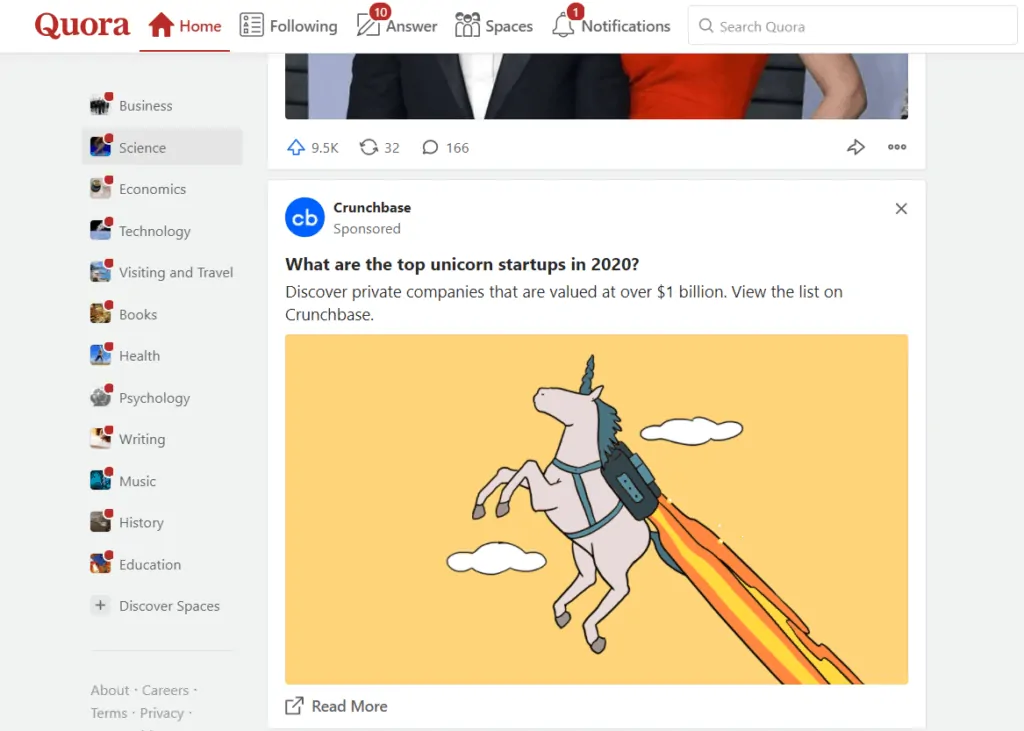 Business Profiles & Promoted Answers
Promoted answers are long-text form advertisements that lets the advertisers share detailed information about their offerings in a more engaging manner.
This helps the advertisers to establish thought leadership, grow top of the funnel awareness, and even execute their inbound marketing strategies.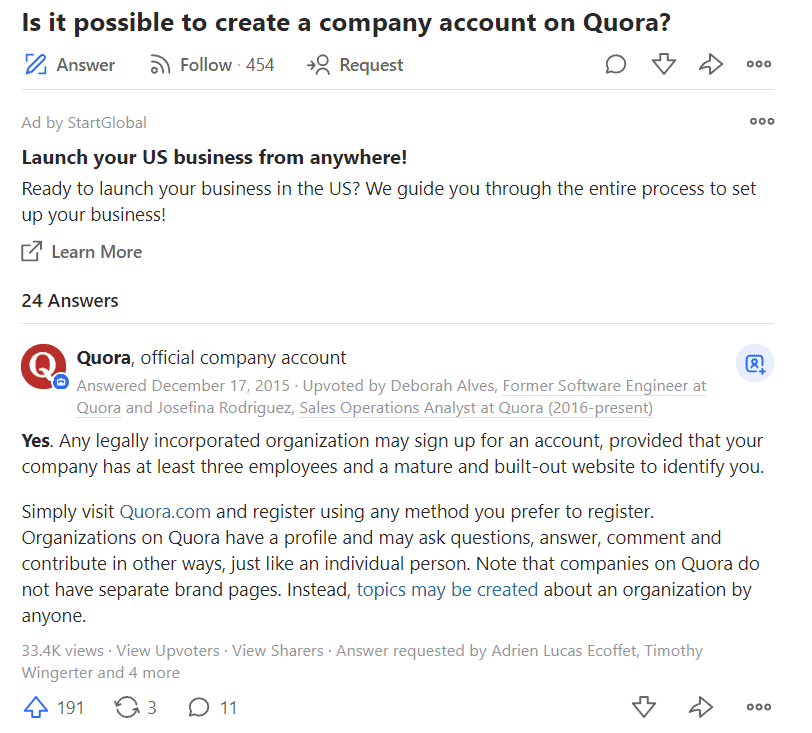 Usually such promoted answers are written by brand accounts which are called business profiles by Quora. Such business profiles are, again, a paid feature offered by the company as it has a strict rule of using original full names for the accounts for the free users.
But, there are also cases where the brands use famous faces (brand ambassadors, employees, etc.) to write promoted answers on behalf of the company.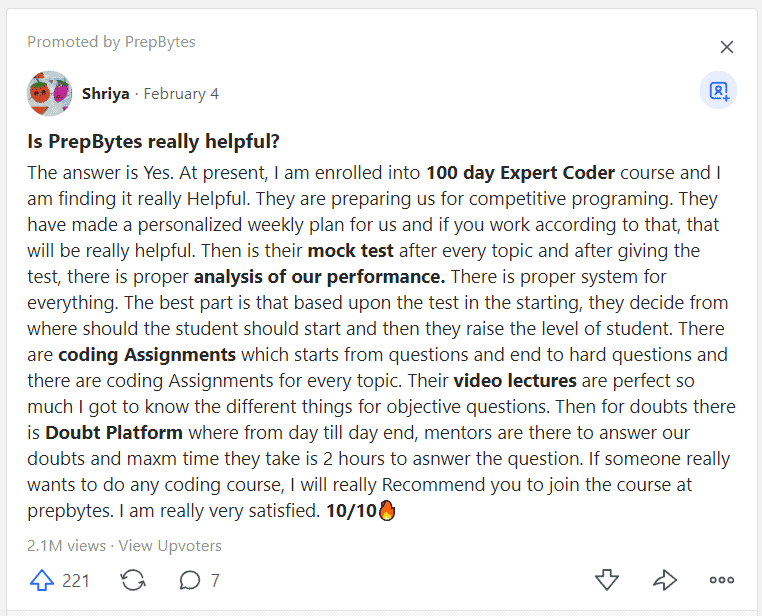 Advertising Solutions By Quora
Quora is at par with other social media channels when it comes to advertising. The company provides solutions where an ad can be targeted based on –
Context: Ads on content that's relevant to specific topics, keywords, or questions.
Audience: Ads targeted to audience that match web traffic, lookalikes, or contact lists.
Behaviour: Ads based on user interest.
Moreover, the bidding on such ads is also as per the prevalent trends –
CPM: Cost per thousand impressions, to increase the impressions on the ads.
CPC: Cost per click, to get most visits on the landing pages.
CPA: Cost per action, to get most conversions.
Go On, Tell Us What You Think!
Did we miss something? Come on! Tell us what you think of our article on Quora revenue model in the comments section.
A startup consultant, digital marketer, traveller, and philomath. Aashish has worked with over 20 startups and successfully helped them ideate, raise money, and succeed. When not working, he can be found hiking, camping, and stargazing.