A Wikipedia model where your questions actually get answered. Quora business model is distinguished and is designed to stay in the market for very long.  Founded in 2009 by two former Facebook employees,  Adam D'Angelo and Charlie Cheever, Quora is a question and answer portal where the content (questions, answers and edits) is created by the users themselves. Nevertheless, Quora revenue model is just a basic revenue through advertisements model which delivers ads to the users which are relevant to them.
With an estimated valuation of $1.8 billion, Quora is growing at a 3 digit growth rate. The sole motive of Quora is to generate the database of high-quality answers to questions asked by millions of its users.
Quora Revenue Model
Quora is a simple Q&A portal where the content is created by the users and handled by the company. Quora focuses more on building a high-quality knowledge base that remains useful forever and many features are introduced by the company to maintain the same. Features like merged questions, wikidata references, translations, Quora sessions etc. have been introduced to ensure user engagement at the website. Quora doesn't require users to be logged in to use its features which add to the benefits of using the website.
Some facts about Quora:
Monthly active users – 190 million
Number of topics on Quora – 400,000
Percentage of Quora traffic that comes from mobile – 40%
Total number of questions asked (as per march 2017) – 13,304,529
Quora Revenue Model In The Beginning
Started in 2009, Quora initially had no revenue earning source and actually survived on the venture capital it raised in the 4 rounds of fundings. Nevertheless, its valuation kept on increasing and Quora was valued at around $1.8 billion after its series D funding of $85 million.

How Does Quora Make Money?
Just like any portal with a huge database of users and their interests, Quora has started earning money through advertisements. Started as a beta test by showing advertisements from limited advertisers, advertisements are now a lot more common on Quora.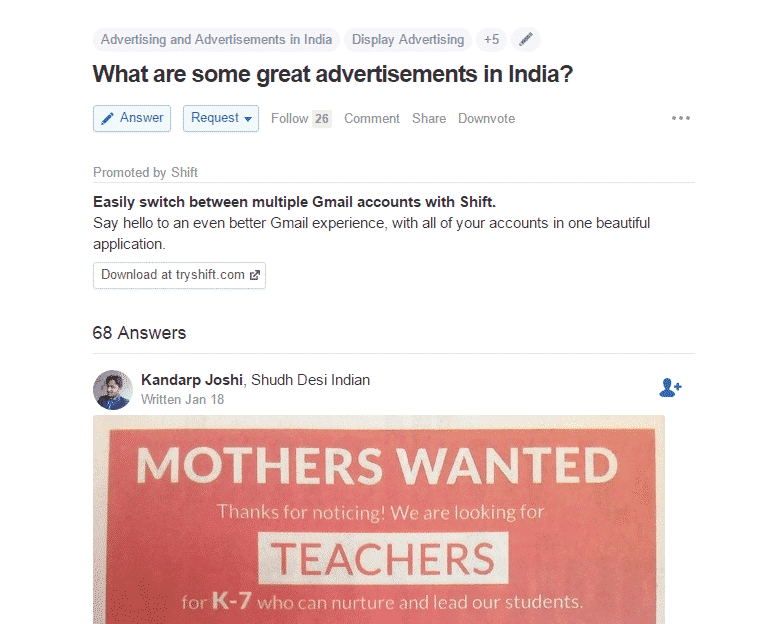 Quora has tried to incorporate ads in its revenue model better than others as it focuses on relevant ads from relevant advertisers. Ads are incorporated within the Quora revenue model so well that they look like a part of it.
You can find advertisements on the homepage as well as on the forum pages. The price that quora charge for it differ for different placements though.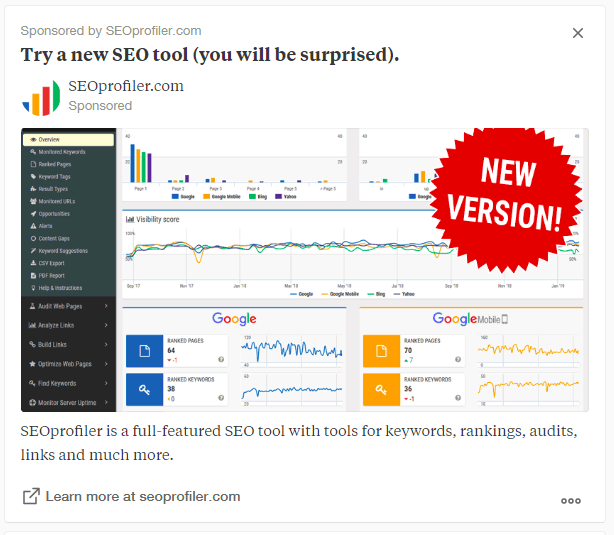 Could Quora End Up With Sponsored Posts At The Top Of Its Pages?
Quora doesn't want to compromise the mission of the company. It wants users to visit the portal to get the best answer to their questions and not promoted content.
How Much Is Quora worth?
With the recent funding in 2017, Quora was valued at $1.8 billion.
Go On, Tell Us What You Think!
Did we miss something?  Come on! Tell us what you think of our article on Quora revenue model in the comments section.