Journalists, media houses, and even influencers are always on the lookout for new and exciting content to write about or promote. They are always looking for new companies, products, services, or any other entity that can offer something new and interesting to their audience.
But how do they get information about a brand once they have decided to write about it? How do they know what the company is all about? Or how do even designers get to know the basics of using the brand's logo?
This is where a press kit comes in.
What Is A Press Kit?
A press kit, also referred to as a media kit, is a set of informational materials containing everything a journalist, media professional or partner would need to know about a company, brand, or offering.
It is a promotional public relations tool that contains all the essential information like company history, key personnel, product or service information, contact details, and even media files like photos and videos (along with guidelines), all in one place.
A press kit aims to provide all the essential company information catering to –
Journalists who want to write about the company or brand.
Media professionals and influencers who are looking for content to use within their own channels.
Partners who want to collaborate or cross-promote.
Event organisers who are either associated or wish to associate with the company
While traditionally known as the press kit, today the world of digital media has given it a new name – the media kit. This is because a press kit can now be in the digital format and doesn't necessarily cater only to the press.
What Is A Digital Press Kit?
With the rise of internet usage and social media, brands have started creating digital press kits on their website. This is a webpage or a group of webpages catering to all the information that a reporter or media outlet might need.
What Does A Press Kit Include?
Different businesses will have different information in their press kit, but some common elements that businesses generally include in their press kits are:
Boilerplate: This is a short paragraph that gives an overview of the company.
Brand story: It's the story of how the company started, what drives it, and its mission.
Company facts: This section helps put the story into context by providing basic facts and figures about the company. These could be the number of countries the company operates in, the number of employees, or the customers they have.
Timeline: This is a chronology of key events in the company's history. These could be major product launches, awards won, or partnerships formed.
Logos and other visual branding materials: A media kit generally includes high-resolution versions of a company's logo and other images that the media can use. It also includes guidelines for how to use the logo and other visual branding assets.
A list of offerings: This could be a product catalogue or a list of services.
Press releases: Often referred to as a newsroom, this is where one can find the company's latest press releases and other announcements.
Media coverage: This section includes links to news articles, blog posts, or other online coverage that the company has received.
Testimonials and reviews: This is where the company showcases positive feedback from customers or other third parties.
Press contacts: This section provides the contact information for the company's PR team or designated spokesperson.
Purpose Of A Press Kit
Without a media kit, any interaction with third parties like the press, partners, or collaborators would be unsystematic, and the company's message would be muddled.
The media kit isn't created just for journalists. It provides a neat package of all the essential information that anyone who wants to talk about or promote the company would need.
However, its aim is to ensure the smooth execution of omnichannel marketing strategies by aiding earned media efforts (PR, publicity, etc.) by providing reporters with the content they need to write stories.
Besides this, a media kit is also important to:
Keep all information in one place: A media kit is a one-stop shop for information and guidelines about the company. It saves time and effort by making it easy to find all the relevant information in one place.
Ensure brand message consistency: A media kit ensures that anyone representing the company speaks in one voice. It gives employees, partners, and other stakeholders a clear idea of the company's messaging strategy.
What Is A Media Kit Used For?
Media kits find their use in various situations, such as:
New product launch: Apple, for instance, releases a media kit before the launch of a new iPhone. The media kit contains product information, such as features, pricing, and availability.
Events: Companies often release media kits before events, such as trade shows and conferences. The kit helps generate interest among attendees and encourages them to visit the company's booth. Moreover, it helps reporters get information about the event in one place.
Major announcements: A media kit is also useful when a company has big news, such as a merger, acquisition, or new funding. The kit helps ensure that reporters have all the information they need and that the story is told in the way the company wants.
Media relations: In general, a media kit is a valuable tool for managing media relations. It helps reporters get the information they need while also allowing companies to control the message and ensure that their brand is represented accurately.
Online reputation management: A media kit forms a crucial part of the online reputation management process. It helps companies manage a uniform message that is in line with their brand identity.
Press Kit Examples
Almost every brand, big or small, that wants to be visible to its consumers has a press kit. Here are a few examples of press kits from different kinds of companies:
Nike Press Kit
Nike's media kit is a section of webpages under the URL – about.nike.com. The stories, impact, and company pages of the kit include information on Nike's history, mission and values. There is also a tab for 'Newsroom', which contains all the latest press releases from Nike.
The kit has been designed keeping journalists in mind and provides them with high-resolution photos, videos and other relevant information that they might need.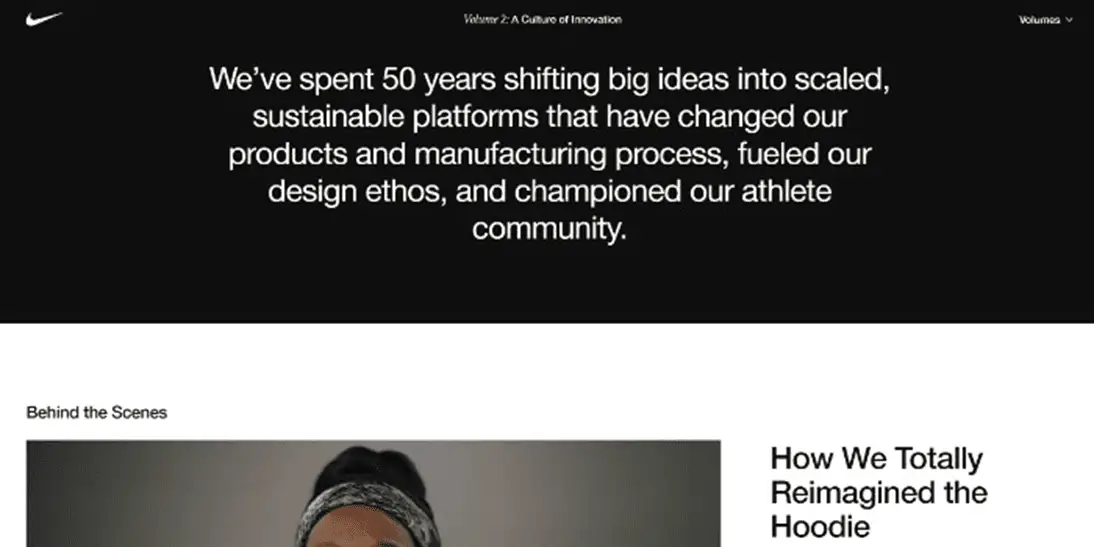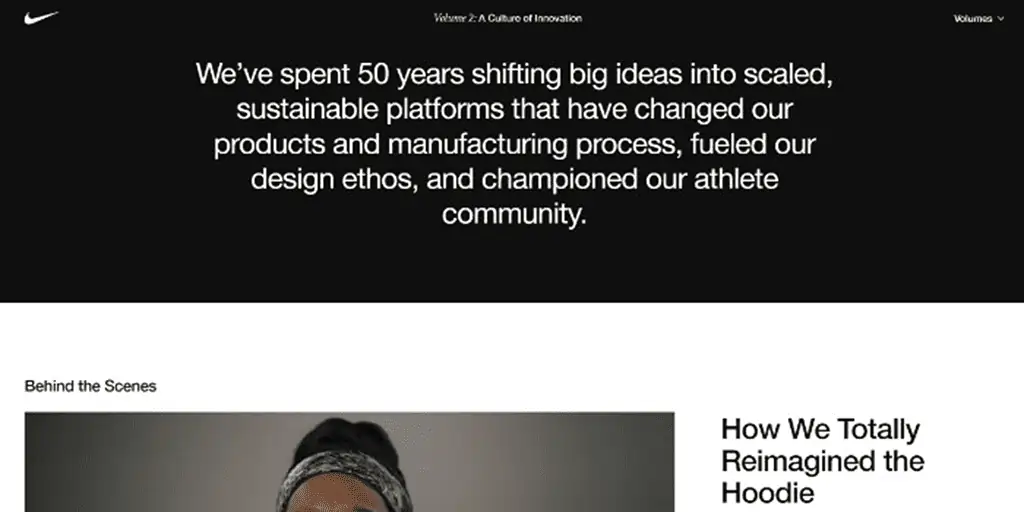 Paypal Media Kit
Paypal's media kit is more of a traditional press kit, which is a downloadable PDF. It contains information about the company's history, key statistics, quotes, contact information and logo (with guidelines), a section on recent news, and a list of Paypal's executives.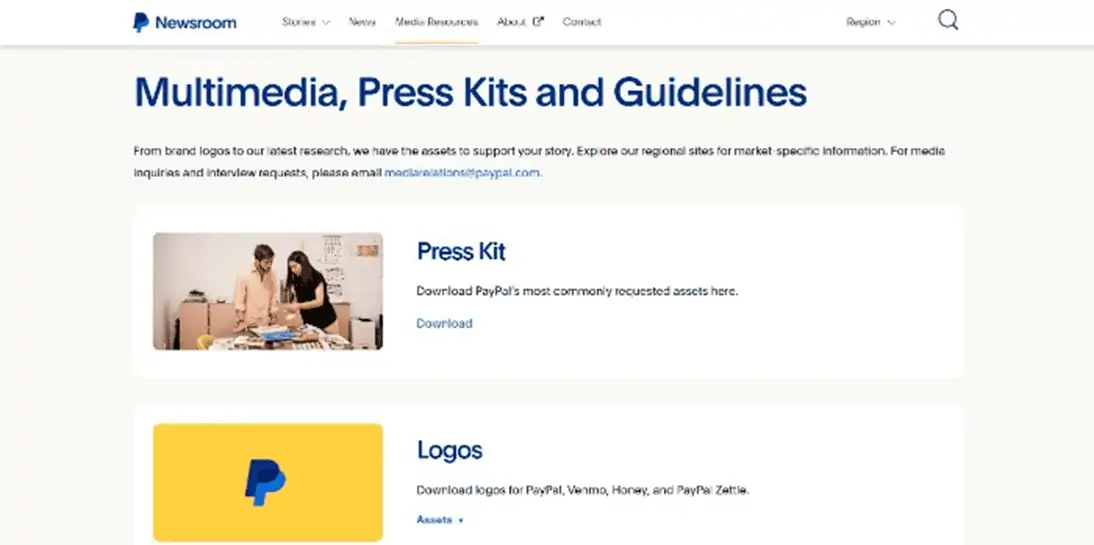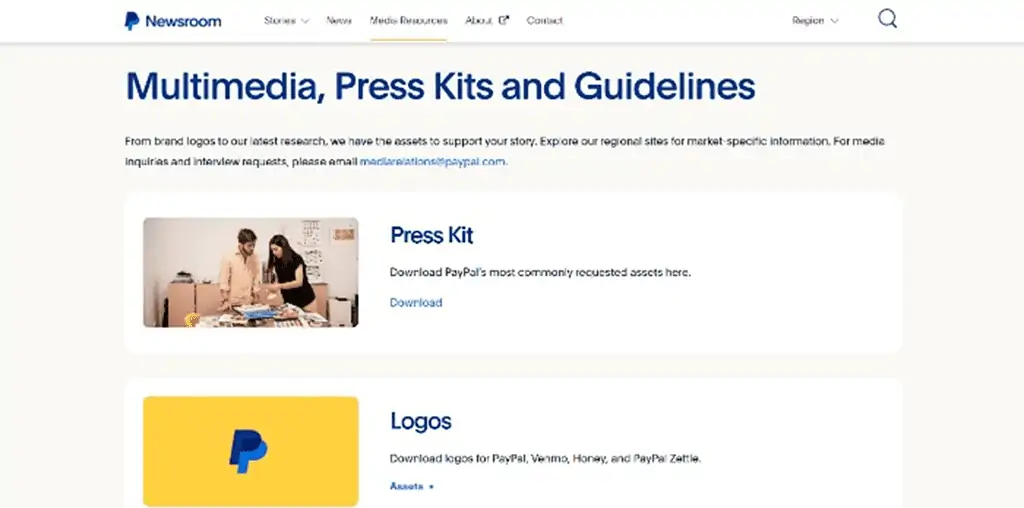 Google Press Kit
Google calls its press kit the Press Corner, where journalists can find the latest news about the company along with images, videos and contact information. The Press Corner also has a product update section where journalists can find data about Google's products and services.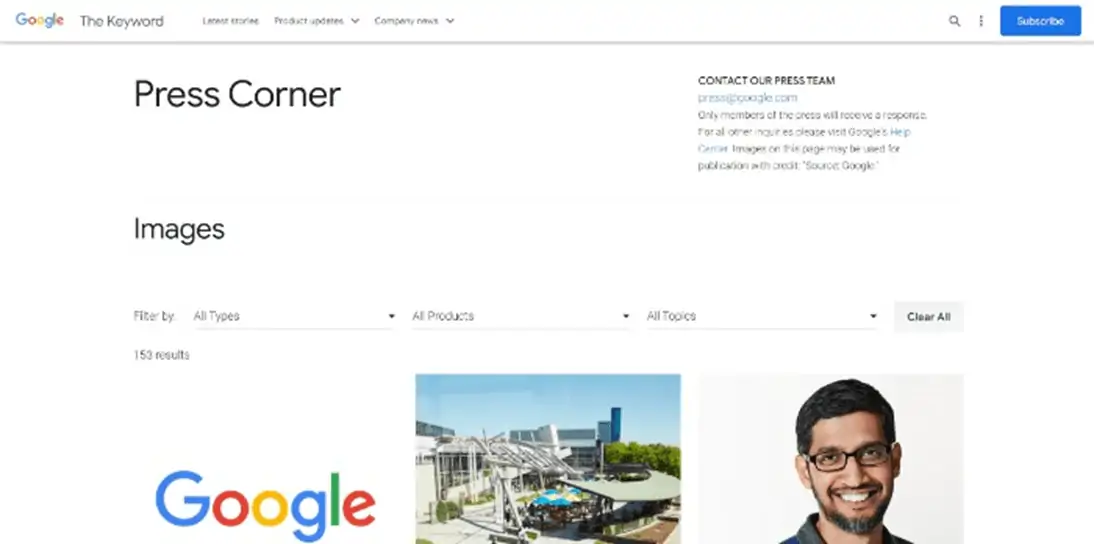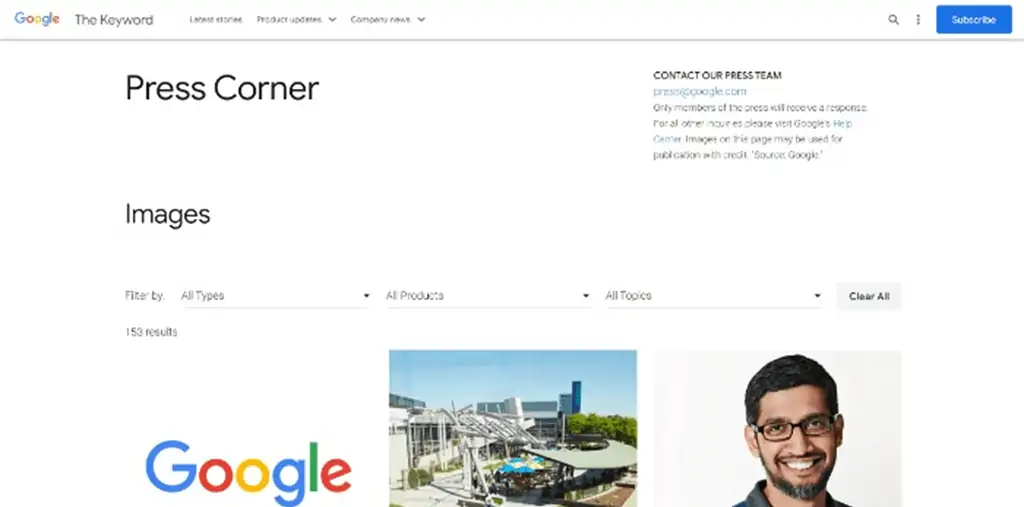 Go On, Tell Us What You Think!
Did we miss something? Come on! Tell us what you think about our article on media kit in the comments section.
A startup consultant, digital marketer, traveller, and philomath. Aashish has worked with over 20 startups and successfully helped them ideate, raise money, and succeed. When not working, he can be found hiking, camping, and stargazing.