When we say that 'Memes are taking over the world,' we mean it. Quite literally. They are also rapidly taking over the fields of marketing and advertising.
Memes are a great way to keep up with all the current trends in pop-culture, which is very important if you plan to keep your brand and content relevant and interesting to your customers.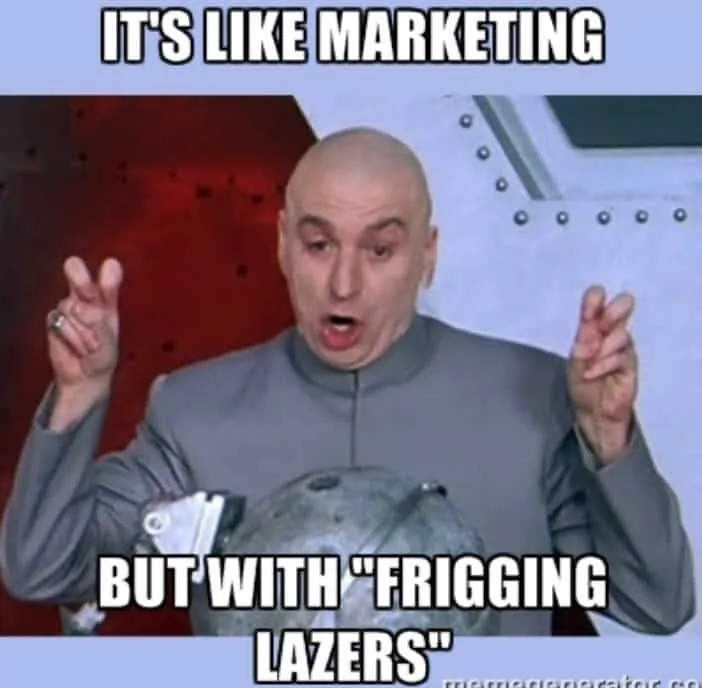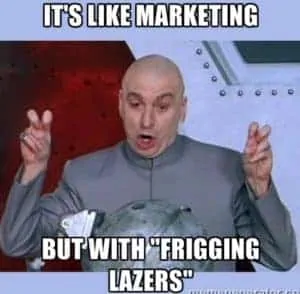 Ergo, internet meme-marketing can be very beneficial for your business. Several brands use memes in the forms of text-posts, photos, videos and gifs to connect with their customers on social media. This also serves a dual purpose —meme marketing helps to spread the word about your business through your customers on social media, thereby also helping you gain social validation via the viral content.
Why Is Meme Marketing Important?
Did you know that an average person spends nearly 2 hours on social media every day? Memes are so effective that people share them and laugh at them, while also giving you plenty of opportunities to engage with your audience.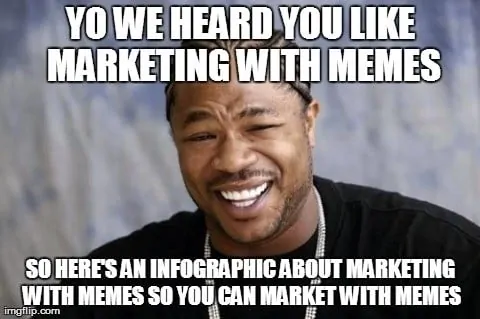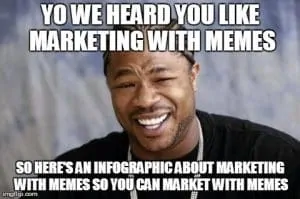 The Daily Mail compared memes to the bubonic plague, saying that memes also originate from a specific place and transfer from 'person-to-person' and form a wave-like pattern. But unlike the plague, memes can actually help your consumers engage with your business.
The only downside to brand marketing on social media is that it has very low engagement. Gen-Z can be very averse to branded content and sponsored advertisements, and therefore, steer clear of all sponsored ads and show very little interest. Memes are also quite refreshing from all the regular informational and promotional content on social media.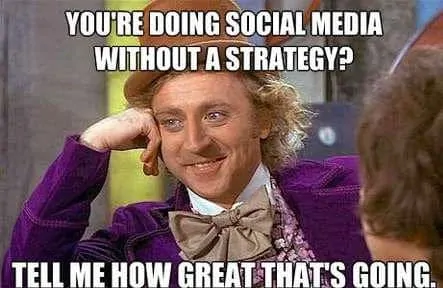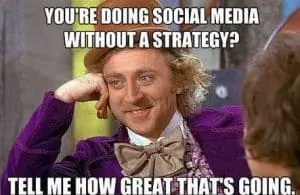 This is where meme-marketing comes in. Memes work for brands because they have been created for value through entertainment. About 85% of the content shared on social media today comprises of memes. Meme-marketing isn't overly promotional; it makes people laugh, but with a casual reference to your brand, which makes meme-marketing a very important method to connect with your existing and potential consumers.
How Brands Implement Meme Marketing
Fenty Beauty
Rihanna's very own beauty line Fenty took over the world of cosmetics immediately with their very diverse collection of make-up. Fenty is a brand that is widely rooted in the Instagram-culture, which appeals visually to the consumers; much like memes, which are perfectly aligned with the visual nature of Instagram.
Occasionally promoting products and offers through memes makes catches the consumers' attention in a better manner, instead of scrolling away from the post. Fenty uses meme-marketing to promote their upcoming products and sales, and to excite their consumers into doing business with them.
Denny's Diner
Denny's has always been known for their active interactions over social media with their consumers. Their posts on social media are widely liked and shared by consumers. So it isn't really a stretch that Denny's also uses meme-marketing to increase their engagement with customers.
Since Denny's have always been so interactive and updated with pop-culture on social media platforms, their customers have come to expect meme-marketing from them, instead of coming across as trying too hard or inauthentic. This helps the brand connect to the consumers via meme-marketing.
Netflix
Netflix, like Denny's, has also always been interactive with their followers on social media platforms. Apart from meme-marketing, Netflix also uses internet lingo and informal language with its audience. That being said, it is important to be mindful of your audience and know how to present yourselves on various platforms.
Netflix has its own sub-account named 'Netflix is a Joke' on their social platforms that is used specifically for meme-marketing. Here's the catch, though—Netflix makes memes out of their own shows instead of using the already viral templates, thereby promoting their shows and increasing their viewership. They use their own content as the basis for the joke, and the audience loves that!
Disney
Disney has focused on children and adults alike. But considering the population of Gen-Z on social media, the entertainment giant has also taken to sharing memes on their various social media accounts from around the world, with memes that their audience from the specific region targeted can relate to.
This step by Disney has garnered mass-engagement on their social media platforms because they cater to their audience according to geo-location.
Disney also makes memes out of their own shows, like Netflix, but also mixes them up with the most trending memes in pop-culture, thus also keeping up with the times. This keeps the content relatable and encourages the audience to interact (like, comment, or share/retweet) with the memes as well.
BarkBox
BarkBox is an online shopping site for pets and is widely popular for is subscription boxes. It's highly advantageous that they are a pet-store as they can widely make use of the viral animal memes, and dominantly, the well-known 'Doggo' memes to stay relevant and strike a chord with their consumers.
A majority of the memes that BarkBox uploads on their page is animal-related, which speaks volumes about the kind of brand they are. It is important to create an identity for yourself among your consumers and to remain active on social media, while also making sure that your memes subtly show off your products and services.
Tips For Meme-Marketing
Stay up-to-date with the current trends in pop-culture. Several brands use trending viral memes to increase engagement rates among their customers.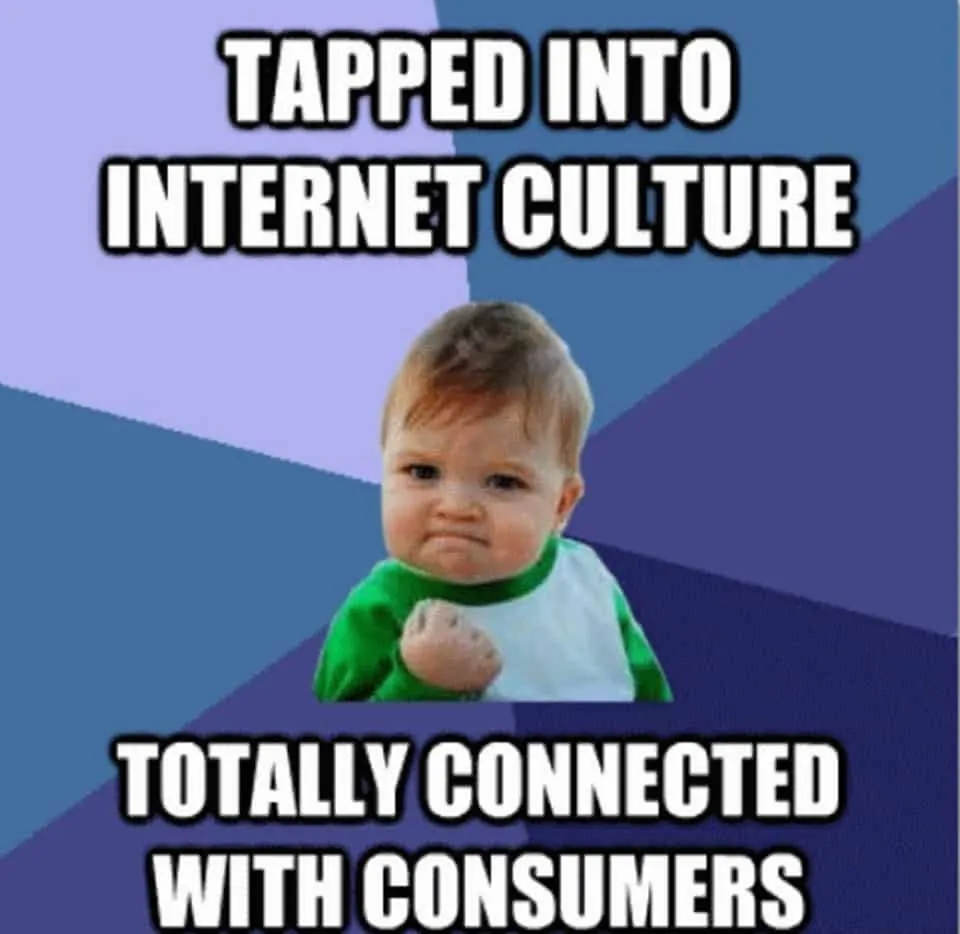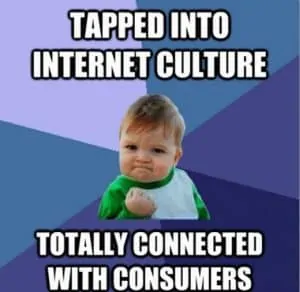 It is important to stray away from being professional at times. A little use of internet lingo every once in a while can entertain your customers and potential customers.
Use your own brand's content or imagery as the basis for the meme to make your products and services more memorable to the audience.
You can jump on the viral meme bandwagon every once in a while, but ensure that your memes remain original and unique to your business.
Adapt some humour into your memes frequently instead of uploading mechanical promotional content all the time. This will help you create better connect with your audience.
Bottom line?
Memes can be an integral part of your marketing strategy, as long as a few rules are kept in mind. When done correctly, meme-marketing can be very useful. Instead of just leaving promotion for branded content, memes are a great way to interact with your audience.
Most users on social media prefer sharing entertainment over a 500-words long blog post about your brand's latest product to their own social media pages. This makes meme-marketing an extremely useful strategy to make your consumers share your content and engage in your business further.
Memes today have a specific connotation in the digital world. They can be used to express emotions and spread humour. Due to their wide popularity and reach among the audience, meme-marketing is a great way to promote your business through humour over social media.
Go On, Tell Us What You Think!
Did we miss something? Come on! Tell us what you think about our article on Meme Marketing in the comments section.
A literature enthusiast, an avid reader, a blogger and an experienced social media marketer. She loves to travel whenever she can and has an eye for all things aesthetic.