The Battle-Royale craze has swept over everyone and we still can't seem to get enough. Not only are they really addicting and fun to play, but they also make incredible amounts of revenue for the studios behind it.
Last two years combined, Fortnite made more than $3.5 billion in revenue. All while Fortnite being free-to-play!
How did it even manage to rake in such earnings in the first place? How does Fortnite make money? What exactly is its revenue model?
Read on to find out how a free-to-play game earns more than enough cash, not just to maintain itself but fund other projects as well.
Battle Royale – Genre That Defined Gen Z's Childhood
For the uninitiated, Battle Royale is the genre that blends the survival, exploration and scavenging elements of a survival game with last-man-standing gameplay.
It pits you against a large group of players, starting off with nothing in hand. One has to loot stuff that is randomly scattered around the map and try to survive till the end and be the last man alive.
Love it or hate it, battle royale style games are here to stay for a while.
While the idea of dropping a bunch of players onto an island to loot and survive all the while eliminating everyone else to come out on the top isn't new, there's this incredible sense of gratification that you get when you kill the last player standing and win the round.
That is what makes the people come around for another match. No persuasion required. Just the incentive of gratification of being the one on the top and last man standing is what drives battle royale games.
And all this can be repeatedly done as long as they want. Brings about a whole new meaning to the term "replay value".
The beginning of this genre is similar to others, gradually gaining attention over time, with many adopting it in their medium.
History Of Battle Royale
Here's a small known fact about this genre. It started out as a book! Not as a movie or a video game, but a book.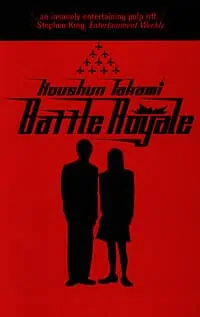 The novel, titled Battle Royale, came out in 1996 and was written by the Japanese author Koushun Takami. It fused Lord of the Flies with Tarantino-like violence.
It was then adapted into a movie of the same name in 2000. The concept became popular in the West with the Hunger Games books and movie adaptations of it.
Then Brendan Greene (a.k.a Player Unknown) came along and introduced a mod, changes made on an existing game, of the military simulator game Arma II. This is the Player Unknown's Battleground as we know of now.
Battle Royale wasn't created when Player Unknown's Battlegrounds (PUBG) came out, it just popularised it and brought it to the mainstream of gaming.
You see, since the things necessary to make a battle royale game is the amalgamation of gameplay elements from any normal video game, it makes it possible for almost any game for the matter, to get a battle royale mode.
Fortnite too had the similar beginnings.
What Is Fortnite?
Fortnite is an online freemium video game developed by Epic Game and released in 2017. The game is available on seven different gaming platforms: PlayStation 4, Nintendo Switch, Xbox One, PC, Mac, iOS, and Android. It is available in three games modes, of which, Battle Royale is what it is mainly known for.
The three modes are –
Fortnite: Save the World: A player-versus-environment game where a team of 4 battles against computer-generated zombies.
Fortnite: Battle Royale: A player-versus-player game where a player either plays solo, in a duo, or in a squad with an objective to kill every other player within the game.
Fortnite: Creative: a sandbox game where the player can make anything an island, such as battle arenas, race courses, and platforming challenges etc.
A little known fact about Fortnite is that it was never developed with Battle Royale in mind. It was included later as an afterthought. Within 12 weeks of thinking upon adding it to their existing game, they came out with a polished battle royale mode with a slight addition.
They added in crafting and building mechanics that would allow you to gather resources and build structures with it. This proved to be a distinguishing feature from other battle royale games at the time. While the others were going for a more realistic approach, Fortnite embraced what it was and improved upon it.
The result?
The game is now played by more than 250 million gamers all around the world and is officially among the best free PC games in the world.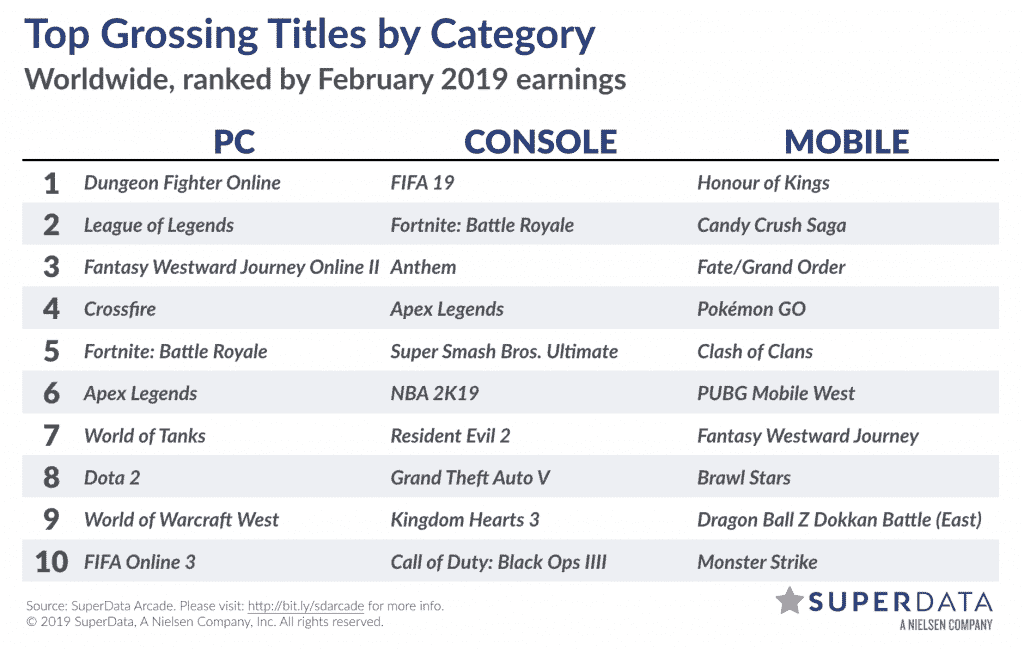 Now you must be thinking what a fool the developers must be if they let 250 million gamers play it for free. Well, just like any other freemium game, the game capitalizes on the network effect and monetizes on microtransactions.
Intrigued?
Read on to find your answers.
How Does Fortnite Make Money?
While the game in itself is free-to-play, it makes most of its revenue from the in-game premium items. These are cosmetic in nature or passes which allow for these cosmetic items to be unlocked.
Players buy these items in exchange for a virtual currency called "V bucks" which is bought using real money The smallest amount you can buy is 1000 V-Bucks for $10, and you'll hardly find anything in the Fortnite store to be less than 500 V-bucks.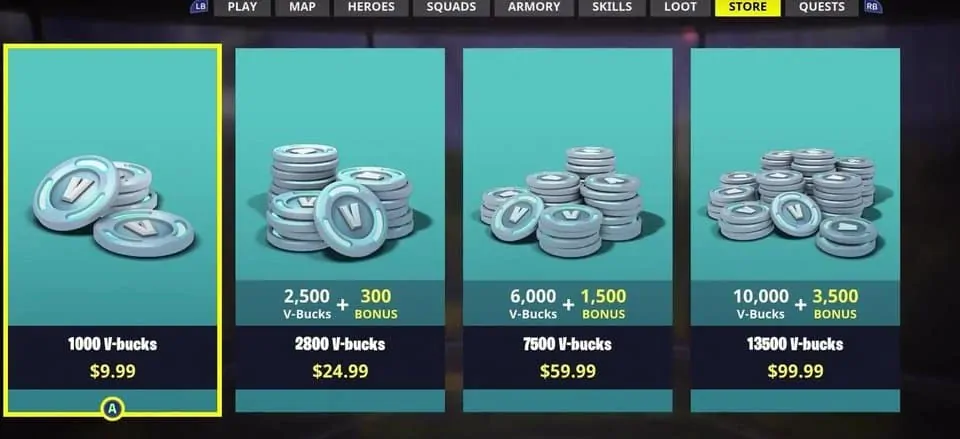 The pricing levels of V-Bucks are as follows:
1,000 V-Bucks for $9.99
2,500 (+300 Bonus) V-Bucks for $24.99
6,000 (+1,500 Bonus) V-Bucks for $59.99
10,000 (+3,500 Bonus) V-Bucks for $99.99
Things that are available for purchase are:
Battle Passes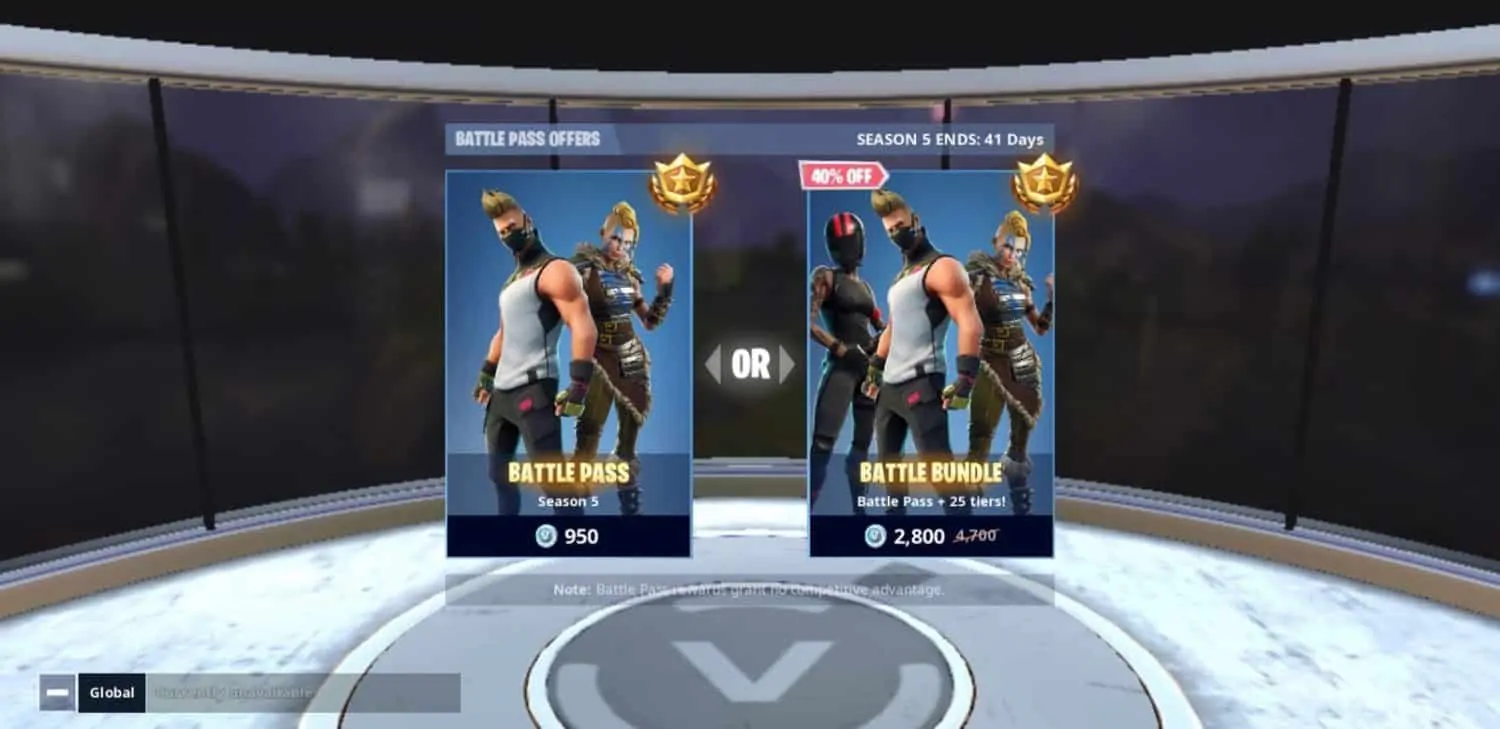 This is a smart strategy executed by the developers where in-game rewards are offered to players who complete the predetermined objectives and rank-up through tiers. All the players are a given free battle pass with its own objectives and rewards, but you also have an option to buy a premium battle pass for 950 V-Bucks which lets you unlock up to 100 in-game rewards throughout the season.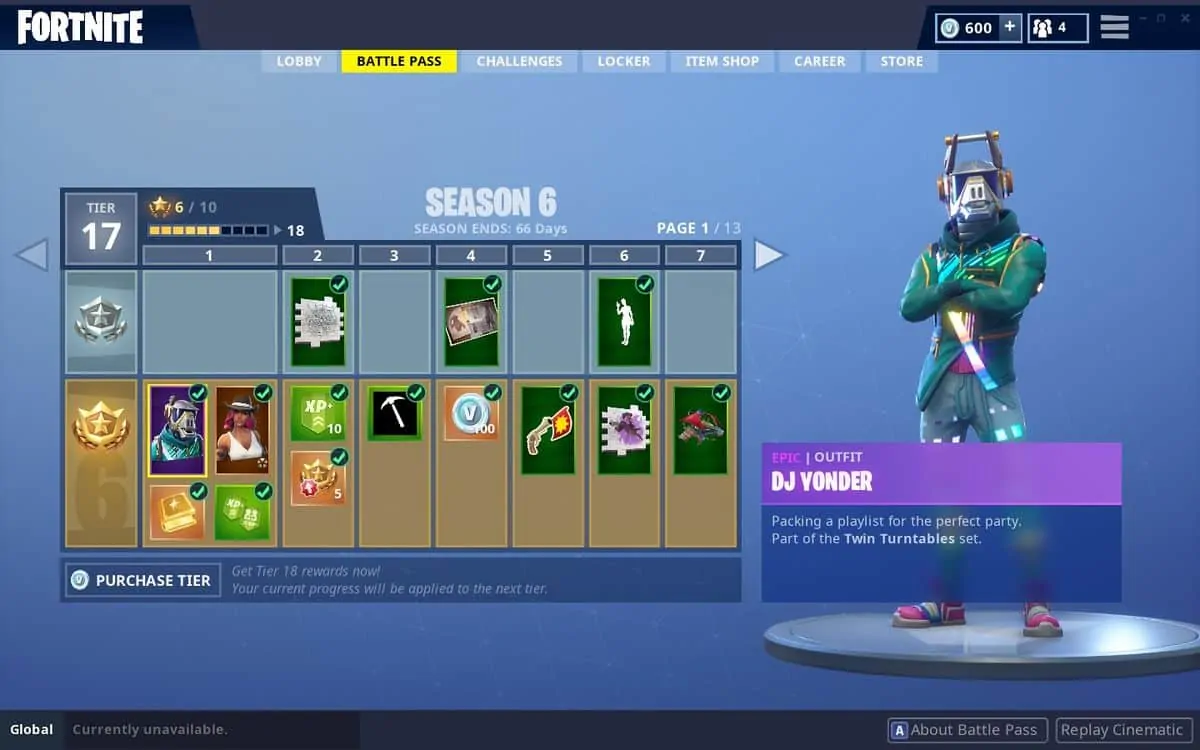 Battle passes seem to be a more profitable add-on for the gamers to buy as they let you unlock even the premium add-ons for free just by completing the tasks.
Skins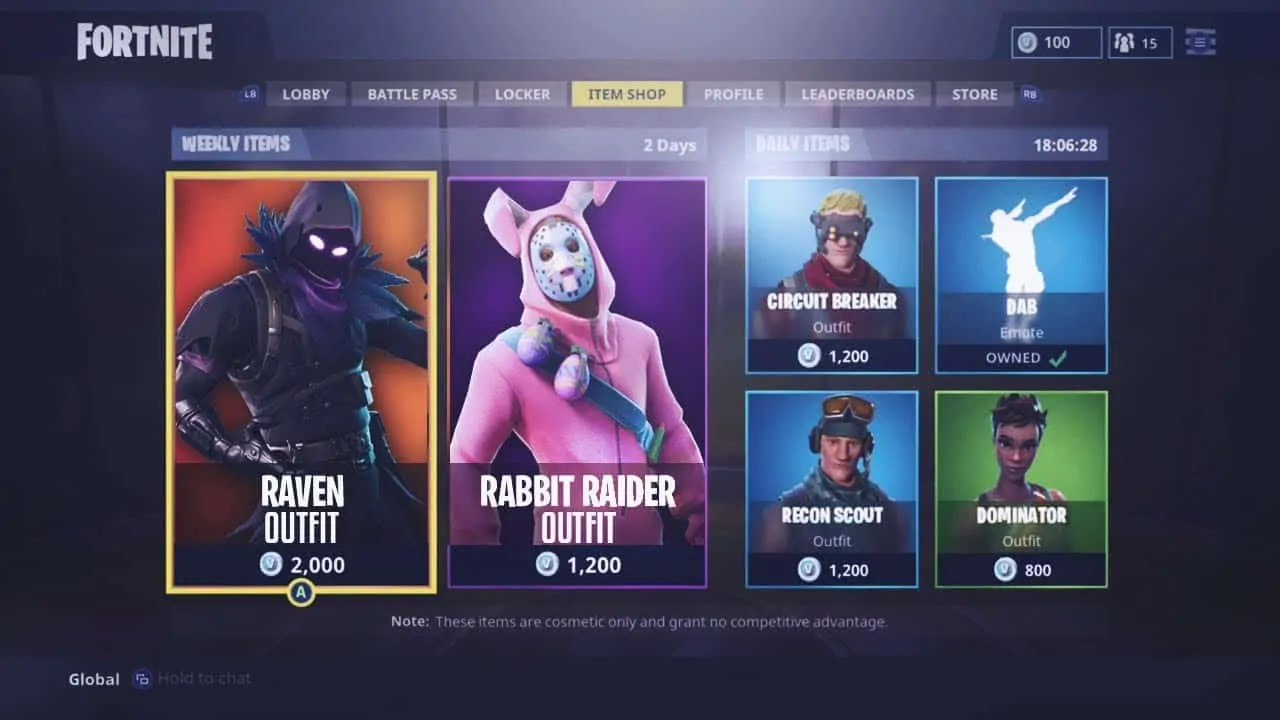 The most sought after add-on on Fortnite. While players are better off just playing with the default skin (and premium skins in no way act as an advantage in the gameplay), it is considered that the only way of showing your commitment and interest to the game is via character skins and models.
There's a wide variety of them, from comic superheroes to movie heroes and villains and iconic characters, the options on offer are endless. The skins are not just limited to character models but there are skins available for accessories, tools, gliders and weapons too. They also come in the form of emotes.
Loot Boxes and Items
Though started as blind-loot boxes which contained different premium add-ons and came as a surprise to the users who bought them, the loot boxes are now converted into packages which reward you with bonus boosts, survivors (characters), items and schematics with various rarity levels (common, uncommon, rare, epic and legendary).
These loot boxes (disguised as cute llamas) are only available in the Save the World format of the game and can either be earned by completing the story missions and levelling up or can be bought by using V-Bucks.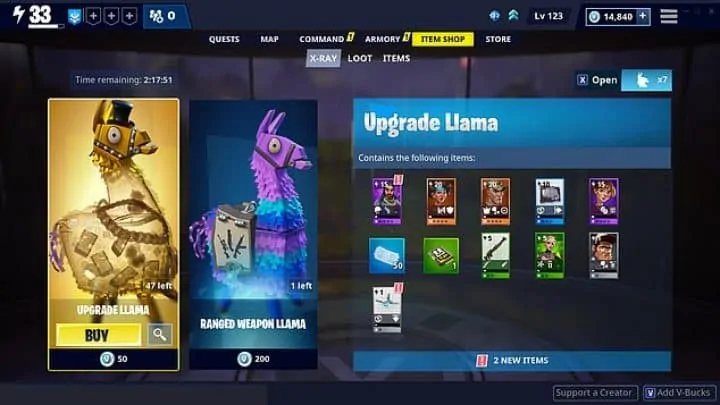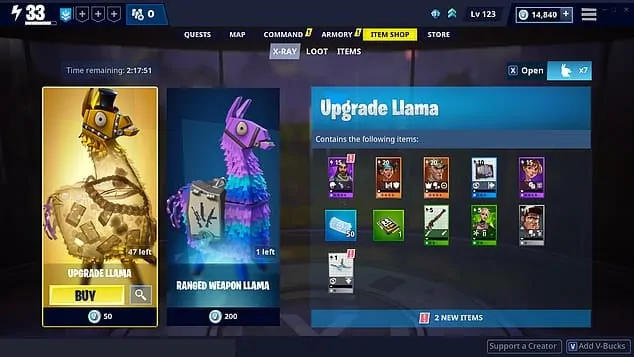 Is Freemium Business Model A Good Choice For Fortnite?
Dozens of studies indicate that we are more careful with cash than our credit cards. The more abstract and less connected to real cold hard cash, the more we are to let our guard down and spend. By making the player buy a large amount of V-Bucks for little real cash, Fortnite does just that.
Once the player gets the hang of this, the more likely he is to repeat.
Candy crush was one of the first and successful games that used the above mentioned psychological method of marketing to boost its revenue. We can say Fortnite just followed its footsteps.
This psychological effect combined with the fun of a battle royale enhances the appeal of Fortnite even more. The free-to-play model has resulted in inviting more and more gamers (including celebrities) to try and get addicted to the game. The game had also topped the ranks of being most watched game on Twitch, doubling PUBG's viewer's count.
At its peak, the singer Drake invited Ninja, a popular Fortnite player, for a live stream game. There was also DJ Marshmello holding a full music concert inside the game. It was the largest in-game event, ever. Over 10.3 million people gathered virtually to witness the event.
Let's see if what all future strategies lie in the plate of Fortnite's business model.
Go On, Tell Us What You Think!
Did we miss something?  Come on! Tell us what you think about our article on how does Fortnite make money in the comments section.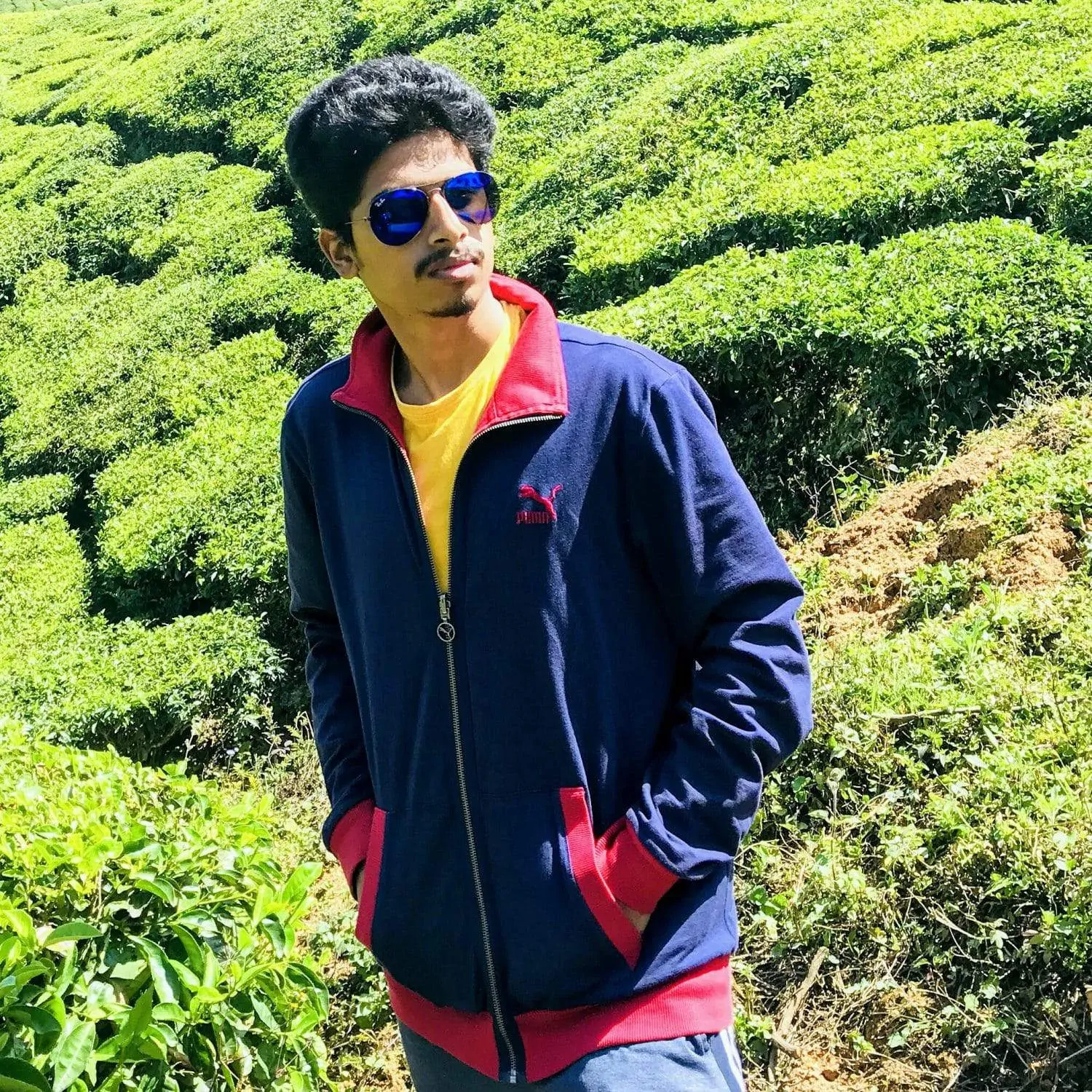 Started out to become a developer but felt at home in the home of startups. The journey started from a single novel. Been an entrepreneur since schooling days. Interested in coding, reading and movies.