"Check these cool headphones out, the bass is crazy!"
"Oh, the food there is so delicious! I'm gonna tweet about this restaurant!"
Humans naturally tend to share their experiences with their close ones. Whether it's about how a brand made them feel or it's about how a product made their life easier, we all like to share the joy with those who can relate to our feelings.
How many times did you actually get convinced to try or purchase a product just because your best friend or family member recommended or bragged about it to you? If you can recall, it must have happened quite a lot of times.
According to a Nielsen study, 92% of consumers believe in suggestions from friends and family above all other forms of advertising. Hence, a brand is no longer what we tell the customer it is. It is what customers tell each other it is.
Let's dive further into the world of referrals and understand how it can help your business grow.
What Is Referral Marketing?
Referral marketing, often associated with the term word-of-mouth marketing, is a form of promotion where an organisation encourages its existing customers to refer its offerings to their friends, family and other acquaintances.
Contrary to mass advertising, the goal of referral marketing is to be more personal and create a bond with the customers so as to turn them into a volunteer marketing army.
It's a simple concept- a person (referrer) trusts a product and refers it to you not just because he wants you to try it but because he'll be getting some additional benefits from the company, and you (referee) purchases or considers purchasing the product because it was vouched for by someone you trust.
Plainly put, referral marketing is consciously encouraging your customers to tell their friends about you. If people like your product/service, they will listen to you. But if they trust you, they will talk about you. The purpose of referral marketing, thus, is to create a customer who creates more customers.
Why Use Referral Marketing?
In today's technologically driven world, referral marketing has created for itself a great scope for reaching out to prospects, as opposed to traditional forms of advertising.
People have become smart. As a company, they won't take your word for buying your product because they think you're only trying to sell and make business. They trust "real people's" opinions more. They want to be cautious not to get "conned".
But that's not in your hand. What is in your control is getting those "real people" to endorse your product and convince your prospects on your behalf.
One satisfied customer not only gets profit to your business but they also bring friends with them, leading to more conversions right there! That could be more than $10,000 worth of advertising.
It comes with the best part- opportunity to convert these potential buyers into loyal customers increasing lifetime value and retention rate of the referred leads.
Referral marketing is making your customer a walking advertisement, thus growing your business substantially. Within the buyer's journey, referrals are one of the most effective types of lead generation. They are your most important source of demand.
Referral Marketing vs. Influencer Marketing vs. Affiliate Marketing
People often mistake referral marketing to be a part of or equivalent to influencer marketing or affiliate marketing, but in reality, all three of them are totally different marketing strategies.
Referral marketing is when you offer your existing customers a benefit to encourage them to refer your product to their friends, family, and other acquaintances.
Influencer Marketing is a practice where you partner with influencers who have a considerable number of followers to promote your brand or a product. They may or may not be your existing customers.
Affiliate marketing is when you partner with businesses and individuals to promote your product and offer commission for every sale or lead brought by them.
Referral Marketing Strategies- Best Practices
Referral marketing today has picked up great heights in terms of associations, experience and engagement. Big brands are no longer just using a few customers to convince other prospects to buy their products, but they are going out of their way to get people talking about them worldwide.
They're not just creating buzz, they are gaining eyeballs which make people go, "Wow! That's brilliant! Even I get something in return?". This wow factor is exactly what makes them talk about your brand and share their experience with others.
Here are some examples of referral programs that companies use as part of their referral marketing strategies:
Special/Premium Rewards For Referrals – Tesla
Tesla, the electric car company, has been innovating its referral programs throughout the years to reflect its growing customer base.
Originally, they offered $1000 to refer a friend, but have since changed their strategies by giving Tesla owners who refer to multiple people a chance to redeem even better prizes, such as exclusive vehicle parts (performance wheels, power batteries, signature wall connectors, etc.).
The company also offers free supercharging, free Model S or Model X, a chance to win a Founders Series Model Y, and a Founders Roadster signed by Elon Musk and Franz von Holzhausen. Other rewards include invitations to exclusive parties and the opportunity to purchase other special edition products.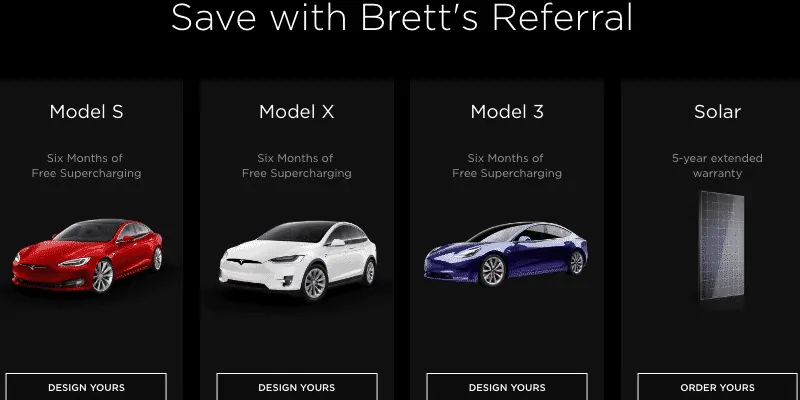 Dual-Incentive referral programs – Wish
The concept of two-sided incentives has grown as more and more companies have started implementing in-app referral programs to not just boost app downloads and increase reach, but also to create a win-win situation for both the advocate and the referee.
Wish is an e-commerce company where small businesses and manufacturers can sell goods directly to the consumers. The brand has recently integrated 'refer a friend' feature in their android version where it has used the "Give and Get up to 50% off" dual-incentive strategy.
The company already has more than 300 million users and this strategy has only benefitted it to attract more.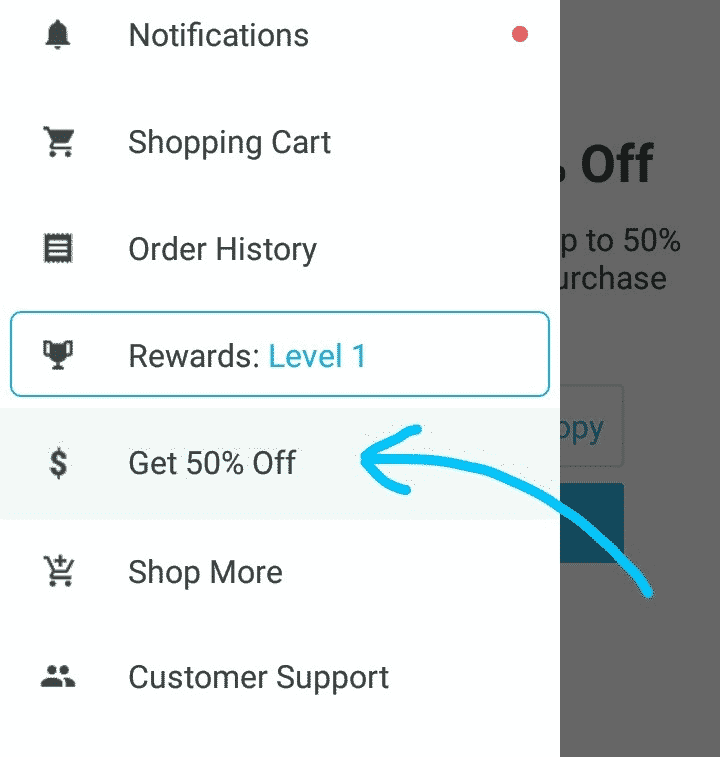 Referral Bonus – Ebates
Giving cash or cash equivalent credits is an ultimate referral marketing strategy.
Ebates is one of the most popular cashback portals using the cashback shopping strategy where it offers $25 to you and $10 to your friend after he makes a $25+ purchase through the portal.

Free gifts/ Incentives -Uber
Uber has used referrals consistently since the beginning and their referral program is one of the most powerful engines that continues to drive growth for the company.
The brand uses two referral strategies — one for the drivers and one for the customers; offering free rides to riders who refer Uber to other riders and cash benefits and rebates up to $2,250 to drivers who refer other drivers.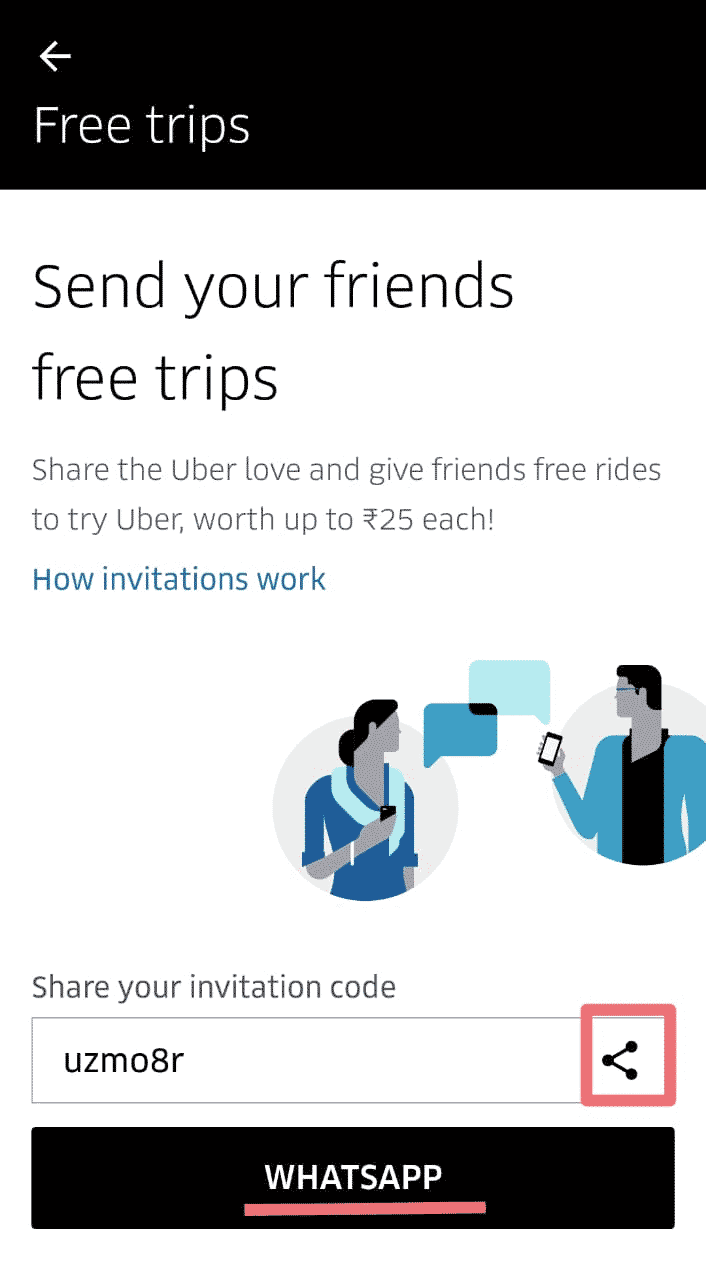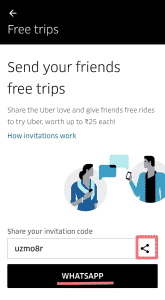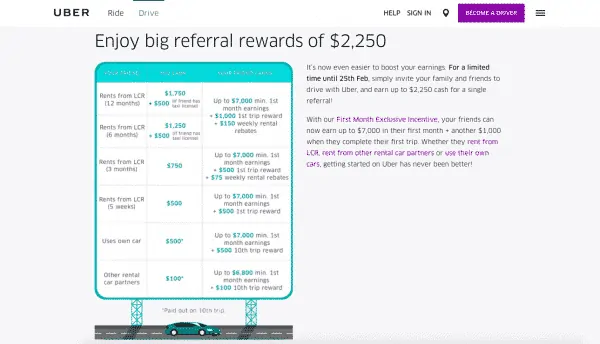 Free Upgrades – Prezi
Prezi lets you share your unique Prezi Classic Referral Link with your friends. When three people click on your link and sign up for Prezi Classic, you will get a 3-month upgrade for free. There is no limit to the number of times you can go through this process.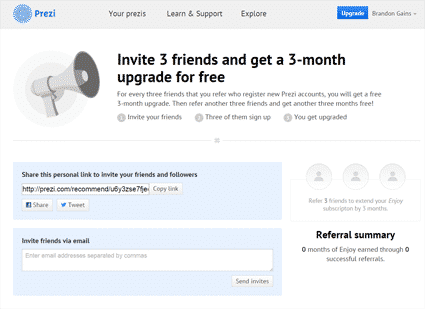 Game Upgrades – WOW
Referral programs have proved to be a perfect fit in almost every type of mobile game; be it ad-supported, freemium or premium.
Devoted players will go out of their way to achieve and unlock new features, get rid of the advertisements, or unlock the premium features even if it were for a few days. They prefer inviting friends, rather than making a purchase.
Blizzard, the team behind World Of Warcraft, executed a splendid customer referral program which allows you to bring in new players to the game and getting a number of in-game benefits in return. Apart from that, when you refer a friend, you're given special permission to go on quests with other online players at different levels than you.

Discounts – Leesa
Discounts are a typical part of referral programs. It is crucial for brands to make discount referrals more interesting and shareable.
Leesa is a mattress company whose referral program gives the referred friends $75 off a mattress and the advocates $50 in cash. They also have a "giving back" program where they donate 1 mattress for every ten sold.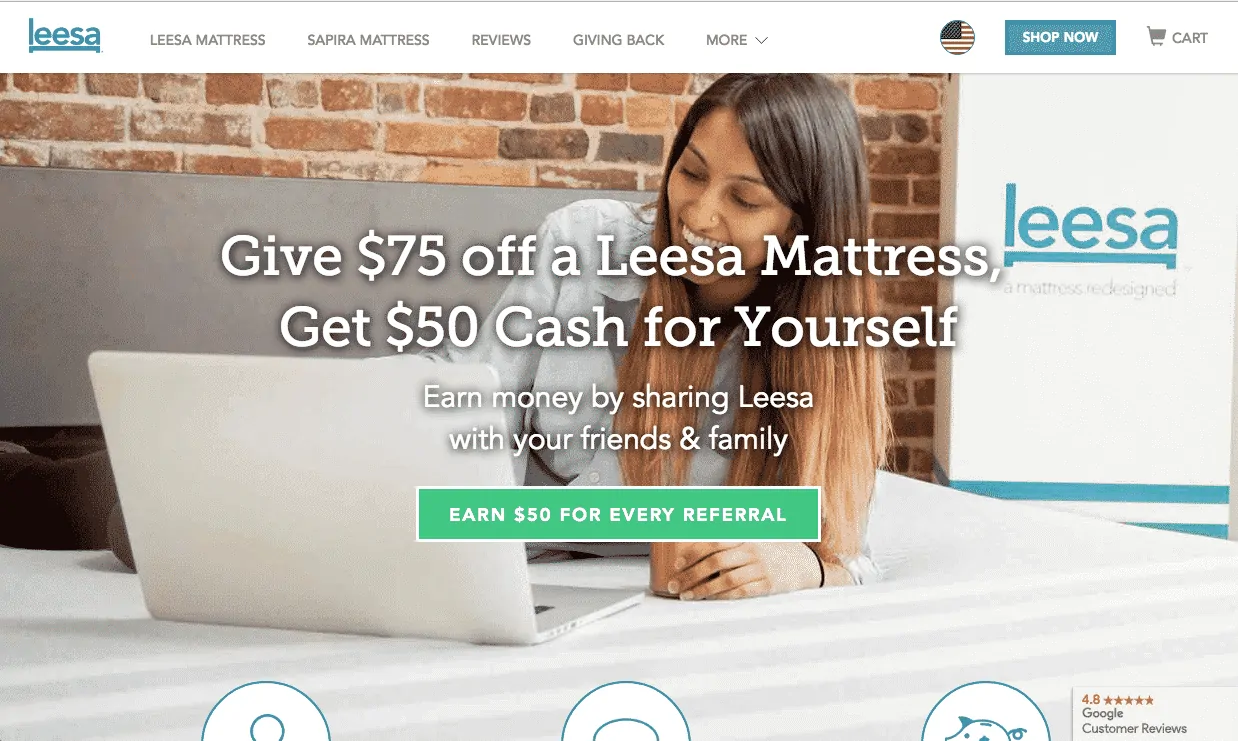 How To Utilise And Execute Referral Marketing Strategies?
Improve the product?
Yes. But also focus on how you can improve the experience.
If you build a great experience, customers tell each other about that. One person has the potential to reach out to hundreds if not thousands of people with just one post online.
Implement an enticing and easy-to-understand referral program: Provide valuable incentives and exceptional services by your team. Make the process of referring and getting referred simple and easy for your customers to use.
Educate your users: Providing an overview of how the referral program works and educating your users can help the user make a referral easily and also help their friends through the signing up process.
Focus on shareability: Your product/service or even your promotional content or the experience you give your customers should make them want to share it with others.
Influencers: If you have money to invest, get an influencer on board whose audience matches with your target group and make them endorse your referral program.
Online reviews: Positive reviews from satisfied customers work well too. Buyers trust these reviews because they're coming from someone who has used and experienced the product personally.
Think out of the box. There is no limit to creativity and innovation. Whatever you do, make sure it is heard and talked about positively. Word-of-mouth is very powerful. In order to keep up with the evolving times, it is crucial for companies to at least consider developing referral marketing strategies. It's a vital tool to not just increase your audience and customer base, but also leverage brand loyalty.
Go On, Tell Us What You Think!
Did we miss something? Come on! Tell us what you think about our article on referral marketing in the comments section.
A startup consultant, digital marketer, traveller, and philomath. Aashish has worked with over 20 startups and successfully helped them ideate, raise money, and succeed. When not working, he can be found hiking, camping, and stargazing.