Cheaper price, better service, and a brand recall, is it all that's needed to rule a market niche? Uber (global) and others like Lyft (USA), Didi Chuxing (China), and Ola (India), are few examples of taxi aggregators which proved it right. Well, kind off.
With hundreds of millions of rides every day, taxi aggregators have changed the taxi market model in less than 10 years of operation. But mind it, they are also the biggest loss makers when compared to any other market. Recording over $1.2 Billion in losses in just first quarter of 2016, Uber is the most valuable company worldwide. Ironic, isn't it? Same is the case with other market players of this niche.
But before passing any judgement, let us first learn a bit about how they work and what their future plans are.
How do Taxi Aggregators work?
Just like other market aggregators, taxi aggregators are not the owners of the cabs which provide service to you. They just organize different cab operators to provide service under their name. Taxi Aggregators work on building their brand, getting more market share, and providing on demand cab service to the ultimate users (this in turn bring more business to the partners, i.e. the cab operators).
Learn more about aggregator business model before moving ahead.
The dangerous business model strategy of Taxi Aggregators
The technology and brand, honestly, are secondary to the aggregators when it comes to the real business. It's the partners, that's the cab operators, who run the business. They have to be there for anyone, be it the aggregator firm or the customer, to take benefit of the service. Hence, to keep them in business, taxi aggregators use some very aggressive incentive schemes for the drivers and the users (which eventually benefit cab operators). But how, in between all these incentive schemes, do aggregators make money?
The truth is, They Don't.
Aggregator business is full of competition. This competition is between aggregator firms with HUGE investments who can afford to lose billions of dollars to occupy a greater market share than the other.
Deep pockets of Taxi Aggregators
These competitors, just to occupy a greater share of the market, provide great incentives to their drivers and the ultimate users. Plus, the services are provided top the users at 30-70% of the rates if compared to the traditional taxi providers. Hence, users prefer them over others. But this oligopolistic market model involves competition within itself. The leaders fight hard to gain full market share and hence spend billions to poach partners (cab drivers) and ultimate consumers from the others players.
How big are the competitors?
Uber received a total equity funding of $12.9B and has a current valuation of $68B
Didi Chuxing, uber's biggest competitor in china, received a total equity funding of $8.5b, and is currently valued at $28.0b.
Ola, Uber's biggest competitor in India, received a total equity funding of $903m and is currently valued at $5B.
Why do these companies get funded even after billions in losses?
Uber Lost at Least $1.2 Billion in First Half of 2016
Ola had posted net losses of $120 million on revenues of $63 million for the fiscal year ended 2015.
Just like uber, Didi also spends (loses) Billions of dollars in incentives to the drivers.
The answer is simple (and predictable). It's a gamble to gain monopoly. Losses happen during the growth stage. But the scenario is different for this niche. Not everyone will reach the peak and earn profits. Many of the competitors will get their butts kicked out of the market and there will only be one market leader (for each country, of course). The one which is able to get all of the market share will have the benefit of monopoly (and will play in billions).
How can we say it?
With over 40% growth in each quarter, these investments seems quite legit.
Here is the growth chart of uber. See it yourself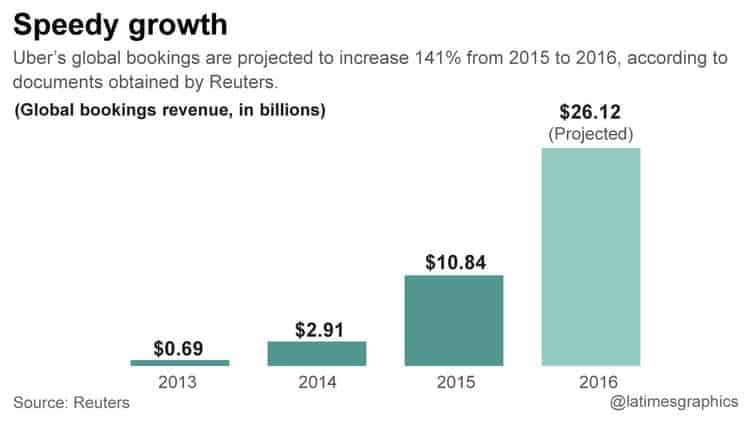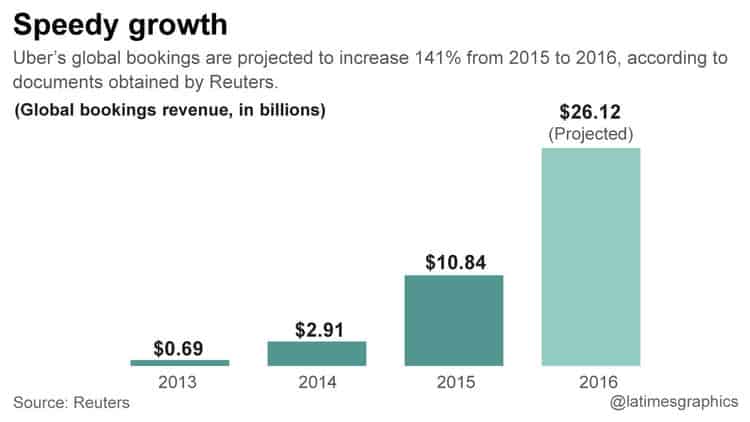 The Current Picture
With a current market share of 87%, Uber is a clear leader in the USA taxi aggregator market .
Most of China's Taxi Market Share (80%)  is held by Didi chuxing as uber decided to merge its China business with it.
Ola Cabs (ANI technologies) is a clear leader, with over 85% of market share, in the Indian taxi aggregator market.
Is the model Sustainable?
[Opinionated content]
A market is won and retained by gaining loyal partners and loyal customers. The taxi aggregators, at the moment, are focusing on short term incentive schemes to gain more partners and customers to get full market share to operate in a long term. This strategy itself is flawed. You cannot rely on short term incentives to rule for long.
Let's imagine a condition where one of the players get the market. Now what? They'll stop incentives to the drivers (which they usually get just to perform their service) as they'll now have to generate profits.
What will be the benefit of the drivers to partner with the aggregators now?
But they can't leave the system too. The firm has a monopoly and users only use their application/website to book a cab. The driver, now, has no choice but to continue to work 'for' the aggregator or to find a new revenue source. As a result, many drivers might leave the cab operator work which will reduce the supply of drivers and, in turn, increase the prices of the taxi service. The system will fall to the same place as it was 10 years ago. The only difference will be that now the system is organised under one brand.
No other competitor can emerge in the market after one has the full market share as it'll (again) require billions of dollars.
Also read – Business Model of Oyo Rooms
Go On, Tell Us What You Think!
Did we miss something?  Come on! Tell us what you think of this article in the comment section.