Gone are the days when getting a taxi to office was a nightmare. We no longer need to wait on roadsides trying to spot a taxi and fervently waving at it, only to see it being hacked by another client. We don't even remember having to be refused a ride in the dead of the night or on late evenings. All this – and much more, with the advent of online cab providers, through which a user can book a ride in a matter of a few minutes.
Uber, an emerging business giant, is one such ridesharing company which disrupted the industry in 2009. If you've ever wondered how Uber works, and more importantly, how it earns money, without you tipping anything extra, or with the prices usually cheaper than taxis, read on to decode Uber Business Model – a taxi aggregator.
What is Uber and how does it operate?
Uber, one of the most successful ride-sharing companies in the world, was conceptualized by Travis Kalanick in 2009. Available as a smartphone application, the Uber app allows users to book a cab ride from their desired pickup location to the required destination, with the utilization of a couple of basic prerequisites – their location and an internet connection. Course-plotting technologies then determine the most suitable cab ride for them based on proximity and route, and the driver uses GPS and other such trackers to reach the client and deliver them to their destination. Clients can opt from either standard or lavish cars for a trip. Trips for larger groups are also taken care of.
The payment to be made by the client is systematized through an algorithmic procedure which takes into consideration the factors of time taken, distance traversed and fuel used. In fact, surge pricing also makes use of these algorithms.  UberPool is a feature that allows users to share rides in case all seats are not booked by one user at a time. This saves the users money and the company fuel charges for transportation. Besides, it is a great endeavour for tackling heavy demand and the lesser number of available rides for busy locations.
Uber Business Model
What really works for the cab-ride company Uber is an effective Business Model. Uber tries raking in plenty of prospective drivers who can bring in their own cars. What follows is a decidedly arrayed transportation network with the efficient distribution.
Uber Target Audience
Uber is a platform application for all age and social groups. Office and college-goers find it useful to book a ride with Uber in case of unavailability of other forms of public transport. When it comes to private means of transport, Uber is still an enterprising alternative in situations when the vehicle has suffered a breakdown. In some cases, Uber provides a cheaper alternative than private cars. Tourists on the run from one spot to another, or from airports and stations to their destinations and vice versa hold Uber in high regard. Be it attending an important event, making it to a meeting when you are running out of time, escaping on a rainy day, or going shopping – Uber is a one-stop solution for every need.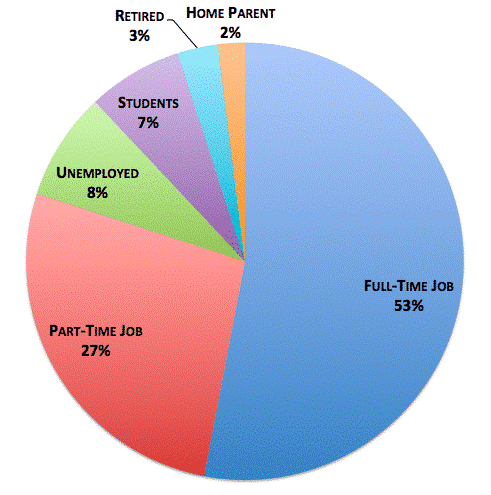 Substitute for Taxis
There's not a single doubt regarding this that Uber has succeeded in replacing several taxis on the roads today due to the many facilities it offers.
There's no refusal, unless in extreme cases when the driver can't make it to the location within time, or when there are no cars available.
The system of reviewing and rating a ride, as well as complaining in case of any mishap is something taxis are lacing in.
The time constraint within which the cab is going to show up is always mentioned before a ride.
The driver can be contacted and all his details, including contact number and car details, are shown to the client before the ride commences.
The route could be altered as per the flexibility of the client
The rates are reduced considerably in the case of UberPool – a ride-sharing service.
There are a variety of car types to choose from depending on the number of people and also on the standard of the ride.
How Uber Works & Makes Money?
There are two primary ways Uber makes money – and these are pretty simple on the surface. One way is by charging their customer for rides. The second is through promotional offerings and partnerships involving third parties. Let us step into details of both in the next section – Uber Revenue Model.
Uber for X Model
The Business Model of Uber, along with its contemporaries and other booking applications, falls under the category of the Aggregator Business Model ( also termed as On-Demand Delivery Model or Uber for X Model). The word 'Aggregate' means to collect; to accumulate. Through this kind of Business Model, a firm would collect and organize the different elements that make up a service and make this service available to customers under a single brand.
In the case of Uber business model, the service pertains to cab rides. Uber doesn't own any cars. Instead, collaborators (Uber doesn't term its drivers as employees; they are given the status of partners) organised and collected by the firm, use and drive their own vehicles. What Uber does, is just trade their deal under its brand name. "No office, No Boss", says the website. The catch, however, is that these partners aren't allowed much liberty – Uber needs to provide a uniform service, after all, despite the diversity in its associates. For this, all these collaborators sign a contract with Uber agreeing to the terms and conditions of the ridesharing services over quality and price.
Here's what you can decipher from the Aggregator Business Model of Uber:
Uber Business Model – A Partnership Model
Uber doesn't employ its drivers. It partners with them. Uber has argued several times how it is not a transportation company, rather a technology or service provider, according to sources. Drivers set their own work structure and hourly duration and are under nominal control.  They have all rights to accept or reject the terms and conditions of the contract and can collaborate with Uber for a desired span of time.
How Uber makes money?
Uber collaborates with vehicle owners and drivers and together they set up a minimum charge at which the partners will operate. Uber supplies them riders through online bookings from one single application and charges some amount of commission from them. The commission charged by the company ranges from 20% – 25% of the total amount charged from the customer.
The Brand-Rider Interface
The mobile application of Uber is available on iOS, Android as well as Windows platforms, and the clients use it to book rides. After a ride is completed, the client can rate his driver and the ride, and also address complaints and reports, if he has any. This information helps the Uber services to take necessary actions.
Price Calculation
Uber sets the price of a ride as per kilometre charges and the time spent.
Dynamic Pricing
On bad weather days, hours of traffic congestion and on public holidays, when the demand for cab rides is higher than their availability, Uber clients have to deal with price surges. The company is totally transparent about this dynamic pricing strategy and informs the riders beforehand if there's an increase in the price of the cab.
Promotional Partnerships
Uber, because of its huge user-base, is a huge attraction to bigger brands who are looking for partnerships as a part of their marketing strategies. Besides revenue as commissions from drivers, Uber business model also includes revenue generated through promotional partnerships. The company has been seen partnering with the following brands in the past – Pepsi, Hilton, BMW, Starwood, Spotify, etc. These collaborations result in a win-win situation for all the parties as-
Customers benefit from marketing campaigns run by other brands (Uber passengers in select cities were treated to free trips in the BMW 7 Series to promote the new car),
Uber gets the money.
Brands get the audience.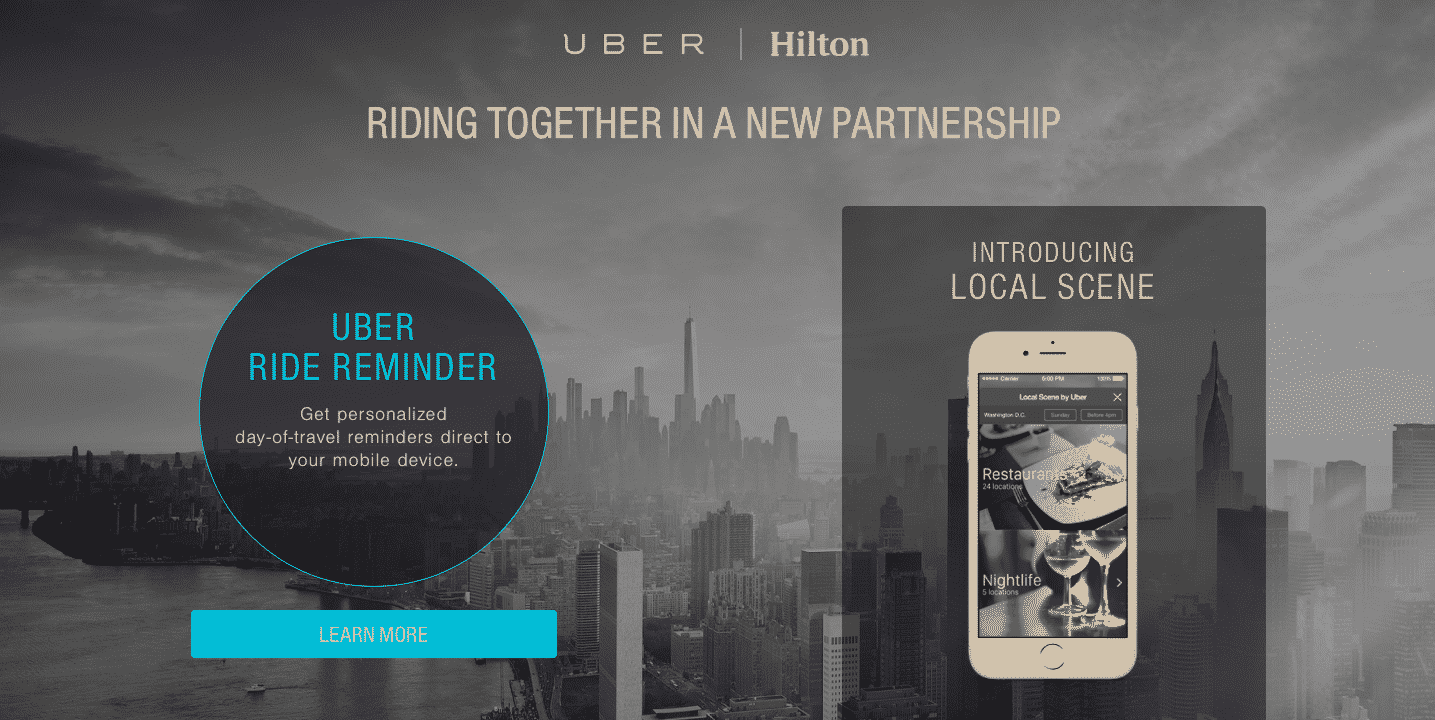 The Success of Uber Business Model
The Business Model of Uber is also profiting on several other levels. For instance, people hardly compare transportation applications on their smartphone before going for a ride. Hence, a single mobile application is accumulating several customers worldwide.
Besides, the strong distribution network and the greater number of cars on the road provide better service to customers. The fares have an advantage too – and are pocket-friendly. Also, an Uber ride costs lesser than one in your personal car, with your personal driver.
It is a blooming opportunity for vehicle owners who find the offer quite lucrative. With more and more people averting to ride-sharing companies for daily trips, it can actually be called an uber profit for drivers!
Go On, Tell Us What You Think!
Did we miss something?  Come on! Tell us what you think of our article on Uber Business Model | How does Uber Make Money? in the comments section.