"No ads! No games! No gimmicks!" – A simple principle which helped a small messaging application win over giants like iMessage, WeChat, Facebook Messenger, Snapchat, LINE, Kik Messenger, Kakao-Talk, and many others – while operating with a staff of just 50 employees.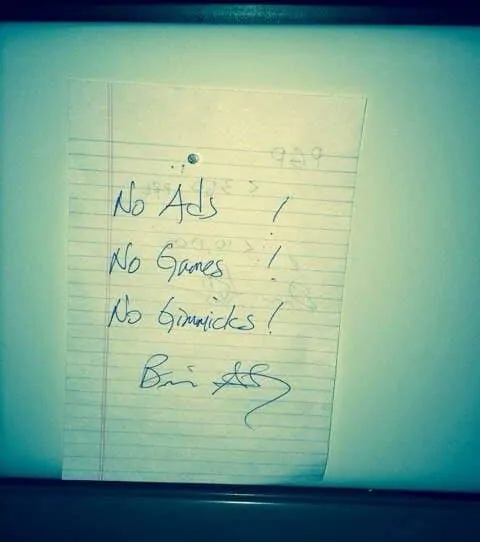 Whatsapp's history needs to be heard as it is not like any usual startup story where the founders had an idea that made them drop out from their colleges, build a team, and get pre-seed funding from a giant like Facebook or Google. WhatsApp was conceptualised not by college students but by people who were in their thirties and had a stable job with a renowned company.
The internet messaging application was conceptualised because of an actual need (democratising phone-based communications), and it succeeded because it was able to capitalise on almost every emerging trend like push notifications and need like encryption.
The best part?
Even after ten years of existence, the company still boasts its no ads, no games, and no gimmicks principle while making millions in revenue.
Here's a brief history of WhatsApp explaining its conceptualisation, the initial WhatsApp business model, and the new WhatsApp business model after Facebook bought it.
Who Founded WhatsApp?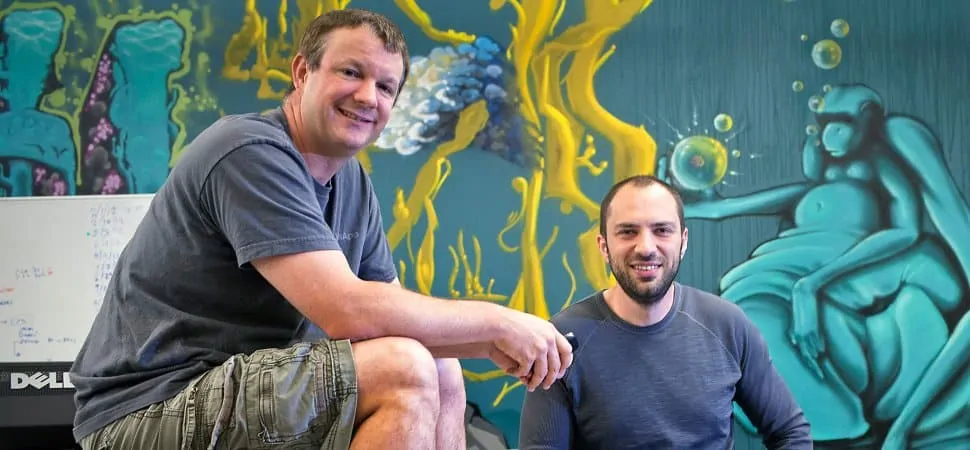 Brian Acton and Jan Koum founded WhatsApp in 2009 after they left their job at Yahoo!.
The startup story began when they left their job to travel around the world. But soon, their savings started to sink, and they had to apply for a job on Facebook, which didn't work out as planned as well. They were quite disappointed, but this failure led them to start a new life journey – WhatsApp.
WhatsApp 1.0 – Whatsapp Launches in 2009
Jan Koum bought an iPhone in January 2009 and soon realised the app industry's potential on few months old App Store. He wanted to build an app that shows statuses next to the individual names of the users. Koum discussed the idea with Acton, and both started visiting Alex Fishman for more insights. But executing this idea was impossible without the help of an iOS developer. So, Alex introduced them to a Russian developer, Igor Solomennikov, whom he found on RentACoder.com.
The beginning of the journey was not a smooth one, but they paved their way through like many other successful entrepreneurs. Koum succeeded in developing the iOS application and incorporated the 'WhatsApp inc.' in California on 24th February 2009
He named it 'WhatsApp' because it sounded more like what's up, which aligned with the idea of statuses.
He demoed WhatsApp to some friends, including Fisherman, but none of them liked it. Moreover, issues like battery draining, crashing of the app, etc. made Koum so disappointed that he lost all the hope and started to look for a new job. At that time, Acton encouraged by saying –
"You'd be an idiot to quit now. Give it a few more months."
The Push Notifications Add-On
In June 2009, Apple launched the push notifications update. The motive behind this update was to remind the users when they are not using an installed application. Jan capitalised on this update and did some alterations to Whatsapp, which sent push notifications to friends whenever a user changed his status on the application.
Fishman's Russian friends found it fun and started using it to update their own whereabouts and ping each of their friends with statuses like – "I woke late" or "Can't talk, I'm at the gym".
In no time, this feature became a channel for instant messaging, and users started chatting with each other through statuses like someone would post "What's up, Karen?" and Karen would reply by changing her status.
Jan recognised this accidental opportunity at his town-house in Santa Clara and soon realised the need for upgrading the operating model of the status app to an internet-based instant messaging application. This is how version 2.0 came into existence.
"Being able to reach somebody halfway across the world instantly, on a device that is always with you, was powerful," – Jan Koum
WhatsApp 2.0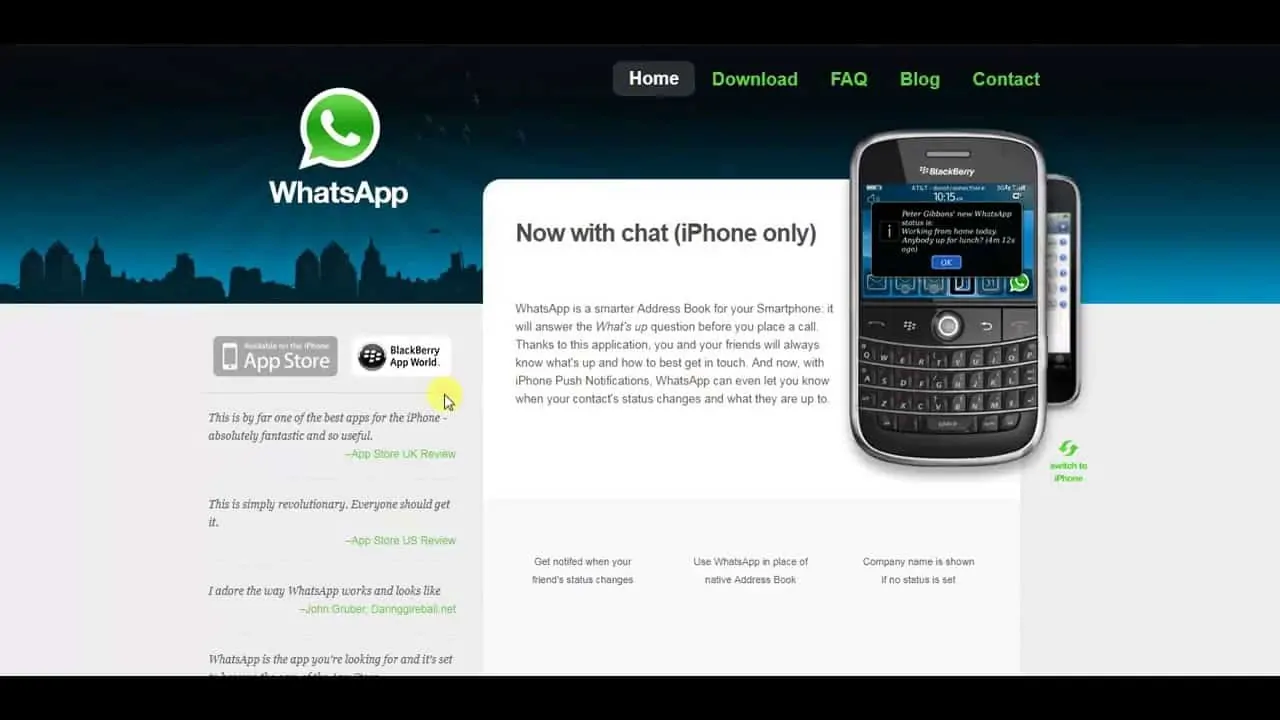 Soon after realising the demand for an instant messaging application, WhatsApp 2.0 was launched in its beta stage. People loved the idea of logging in with just a phone number and sending messages to contacts using the internet instead of operator SMS plans.
The users highly preferred this incidental positioning and the double-check message received feature as the competitors like Blackberry's BBM were exclusive to Blackberry, and Google's G-Talk and Skype required you to share a unique ID to communicate with others. This made WhatsApp an app with high utility, and its users increased to a whopping 250,000 within just a few months.
The same version was submitted to the App Store on 27th August 2009. This version, however, was limited to just sending texts and not media files.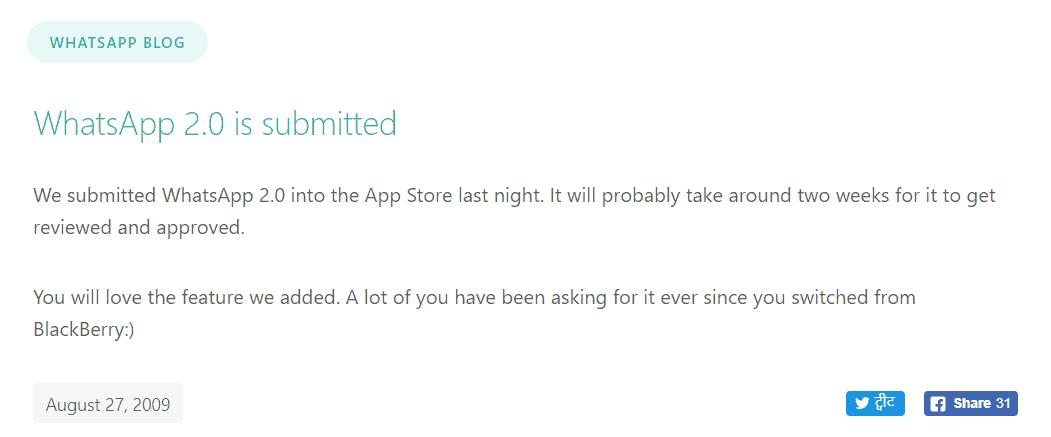 The Seed Funding
Brian Acton was not an active member of the WhatsApp team until he convinced five ex-Yahoo! friends to invest $250,000 in seed funding. It was in October 2009.
Before this, he was actively looking for some other startup idea to work with until Jan came to him with his WhatsApp 2.0 version, to which he replied –
"You had the whole open-ended bounty of the Internet to work with,"
This was a huge boost to WhatsApp as it not only got good funding but also a very experienced cofounder.
"We didn't set out to build a company. We just wanted to build a product that people used," – Koum during an onstage panel discussion.
Brian Acton officially joined WhatsApp on 1st November.
The Value Proposition
The beta stage ended, and the application was exclusively launched on the App Store for iPhone in November 2009. It stood out as a perfect alternative to sending SMS within the country and even internationally (for free).
As soon as the application was launched, the founding pair was flooded with emails from iPhone users asking about the future prospects of the application and if it was being launched for Nokia and BlackBerry as well, as they were the market players at that time.
Jan soon hired one of his friends, Chris Peiffer, to make the BlackBerry version of the application, which they launched two months later.
But Chris, like many others living in the USA, had a doubt-
"People have SMS, right?" he asked.
Even during 2009, flat rates for SMS and free minutes were offered by almost every mobile operator, and there was almost no incentive for people in the USA to shift to WhatsApp. The USA, in fact, is the worst-performing market for Whatsapp till now.
But Koum and Acton had plans to take this app to the world outside of the USA, like Europe and Asia, where people's texts were actually metered.
"It stinks. It's a dead technology like a fax machine left over from the seventies, sitting there as a cash cow for carriers." – Jan told him
Even though Chris still had doubts, he joined the team by being fascinated by the eye-popping user growth. Later, support for Symbian OS, Android, and Windows OS was added within two years.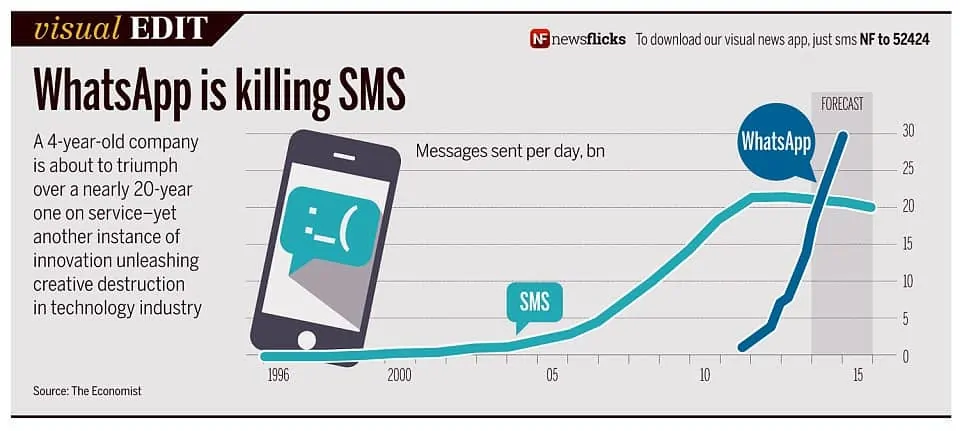 The Paid Whatsapp Model
The main work started in a converted warehouse on Evelyn Ave, where the founders subleased some cubicles. The staff worked off cheap Ikea tables and wore blankets for warmth. It saved a lot of costs.
Moreover, Koum and Acton also worked for free for the first few years, and the only high costs during the initial days were sending verification texts to users. To make up for this, the business model was changed to paid one (costing $0.99) as the application was spreading faster than the investments coming in.
A new feature of sending photos was added to the application and the numbers of users sky-rocketed even when the application was paid. So the pair decided to keep it paid for some more time.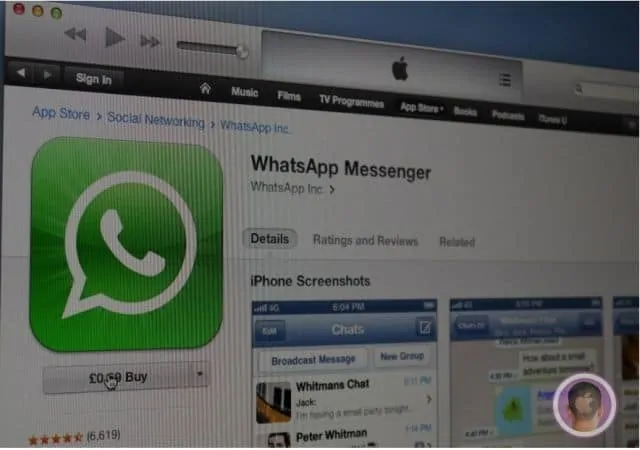 The Sequoia Support
Jan & Brian were not actually a fan of marketing and press. Their main focus was their product which seemed sustainable with its $1 paid model as WhatsApp was among the list of top 20 applications on App Store in 2011. In fact, when asked why isn't Jan boasting about this success, he replied –
"Marketing and press kicks up dust. It gets in your eye, and then you're not focusing on the product."
Besides marketing, the founding pair was also dusting away all the meeting requests from VCs interested in investing. They believed it to be a bailout as most venture capitalists were inclined towards the advertising business model they hated.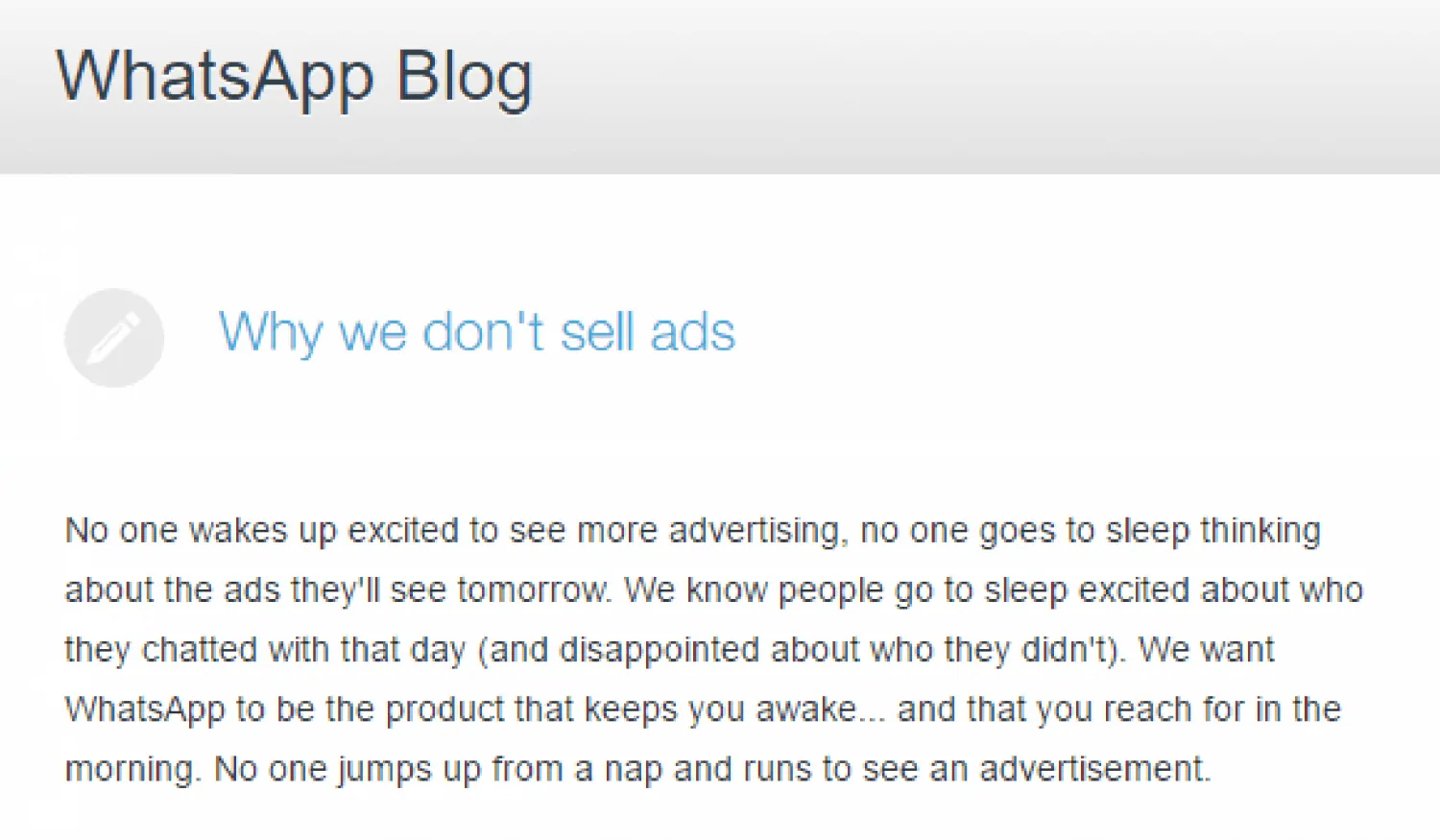 However, Sequoia Capital's partner Jim Goetz was persistent and spent 8 months wooing the pair just to have a talk. According to him, the fact that the startup was already paying corporate income taxes was what made it stand out.
"The only time I've seen that in my venture career," he said.
He eventually succeeded in meeting them and proposed the deal of being a strategic advisor and investing around 8 million dollars for more than 15 percent of the firm. The team agreed as he promised not to push advertising models on them.
Just two years later, in February 2013, the number of users rose to a surprising 200 million, and staff increased to 50. This overwhelmed the founders who invited Sequoia Capital for a second funding round, resulting in another $50 million, valuing the startup at $1.5 billion.
The founders also changed the operating model to a subscription model where the application was offered for free for the first year, but the users were charged an annual subscription fee of $1 after the trial ended.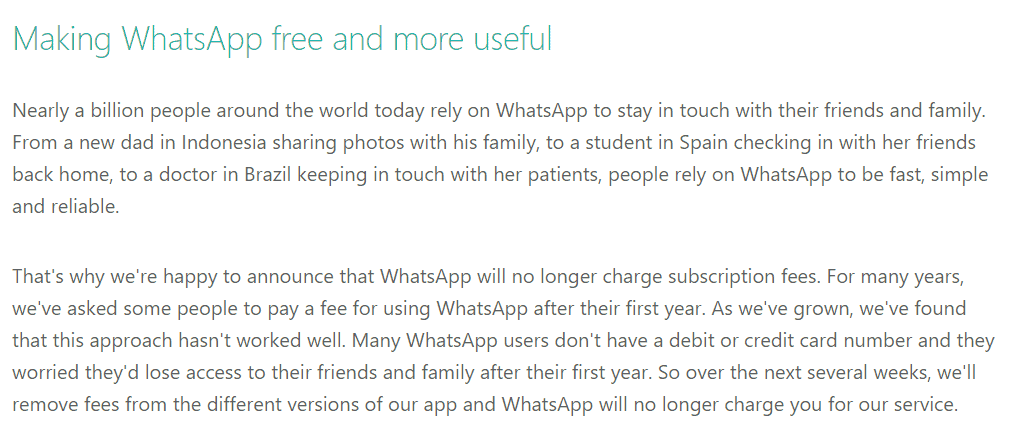 Acquisition By Facebook And The Change In Business Model
In February 2014, Facebook acquired Whatsapp for a whopping $19 billion and left everyone wondering about such a valuation of Whatsapp. According to Buzzfeed News, Facebook thought Whatsapp to be its potential future competitor as it analysed it using its data analytics application – Onavo. At that time, Facebook was on a mission to become a mobile-first company and make messaging a core service. Whatsapp was the biggest competitor of Facebook Messenger, and it even surpassed Facebook's subsidiary when it came to the engagement rate.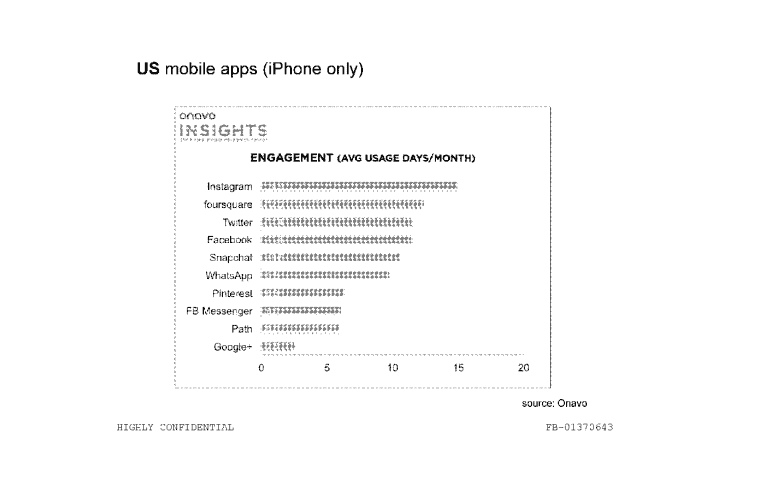 Now, WhatsApp took a huge share from the limited pool of attention of Facebook's target audience. This, along with the rise of other messaging applications like WeChat, Kik, Line, and Viber, made WhatsApp look both as a threat and an opportunity to capitalise on for Facebook.
Moreover, for an advertisement-driven platform like Facebook, WhatsApp and its data was nothing less than a treasure chest waiting to be opened.
Hence the acquisition.
As expected, Facebook did interfere with the existing WhatsApp business model and added its Facebook touch to it. Initially, data like verified phone number, status and display picture, and frequency of using WhatsApp was shared with the parent company. Then features were eventually added to make it more business-friendly.
The Launch Of WhatsApp for Business App
In 2017, a year after WhatsApp became fully encrypted and was even launched for Windows and Mac PCs, a new feature was added to its business model designed especially for businesses. The WhatsApp for Business application let businesses create their business profile on WhatsApp for free. The application let businesses add important links to their profile like links to their website or Facebook page, set up autoresponders and even provided the possibility of linking landline numbers with WhatsApp.
This free application proved out to be a great addon to enhance customer relationship management for small and medium enterprises, and millions came on board.
The company also launched WhatsApp payments at the time where it partnered with multiple banks in India and made sending money through WhatsApp as easy as sending a text.
Goodbye To The Founders
As the company moved more towards fulfilling Facebook's ambitions, Brian Acton left Facebook in September 2017 to work on his own nonprofit Signal Foundation, followed by Jan Koum who left the company amid arguments with Facebook over data privacy and WhatsApp's business model.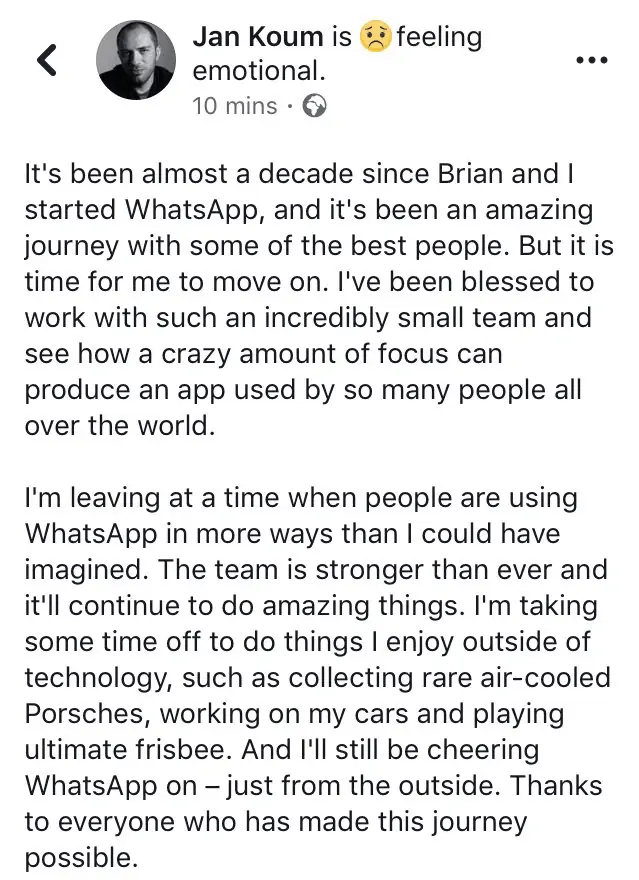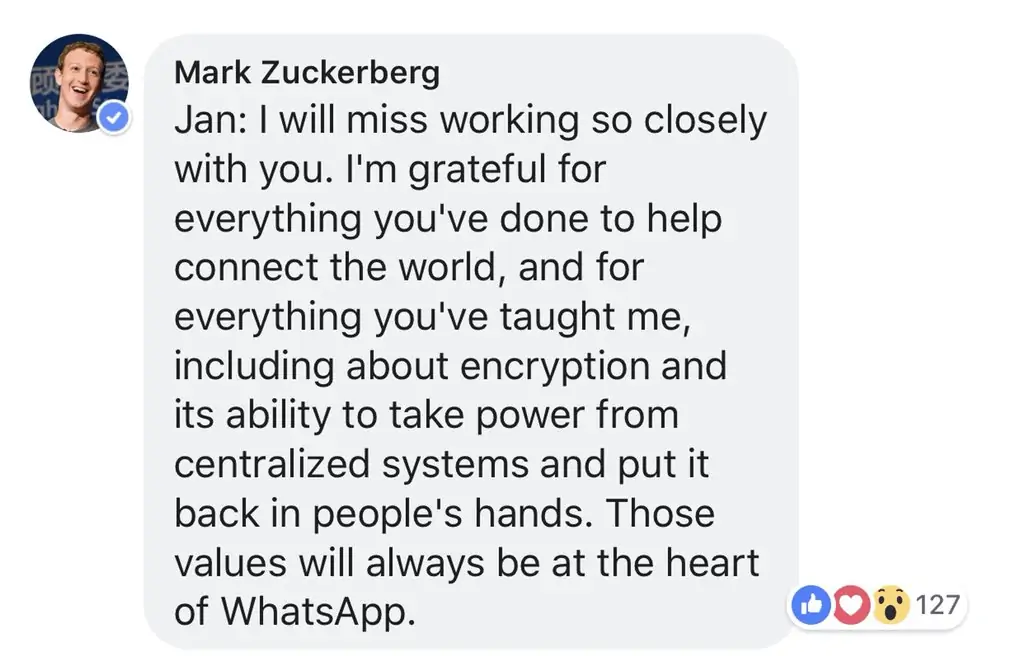 The Release of the First Money Making Add-On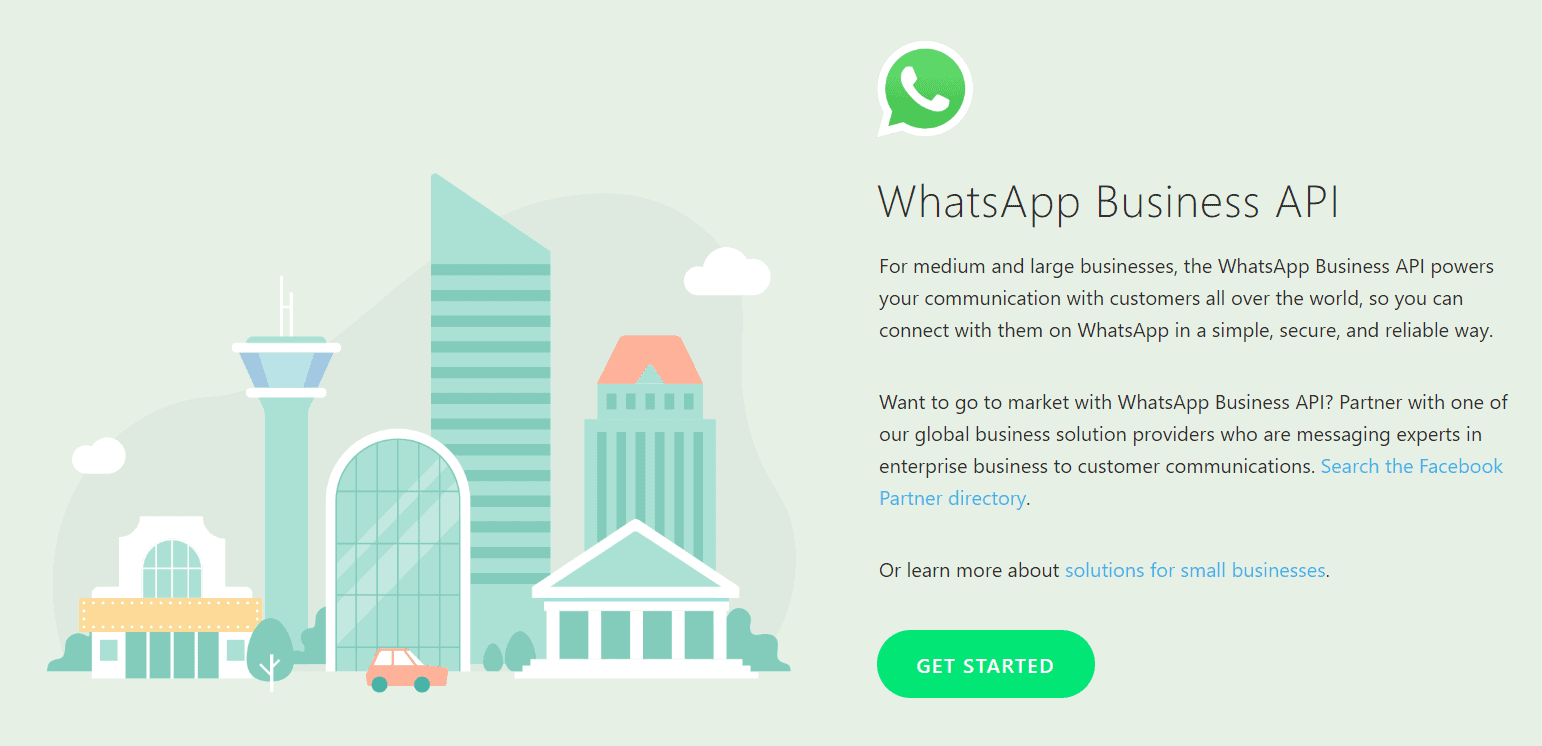 WhatsApp for Business application's launch was just a premise to well-planned money-making yet a non-intrusive feature of WhatsApp – WhatsApp for Business API.
WhatsApp for Business API lets large businesses integrate the platform's API with their own offering and provide a seamless experience to their customers by communicating important details on WhatsApp automatically. This API made it possible for banks to send communication messages, ticket booking applications to send confirmation messages, and other secure apps to even send OTPs through WhatsApp.
Moreover, this paid feature by WhatsApp opened the doors to WhatsApp marketing and made it the marketing channel with the most engagement rates.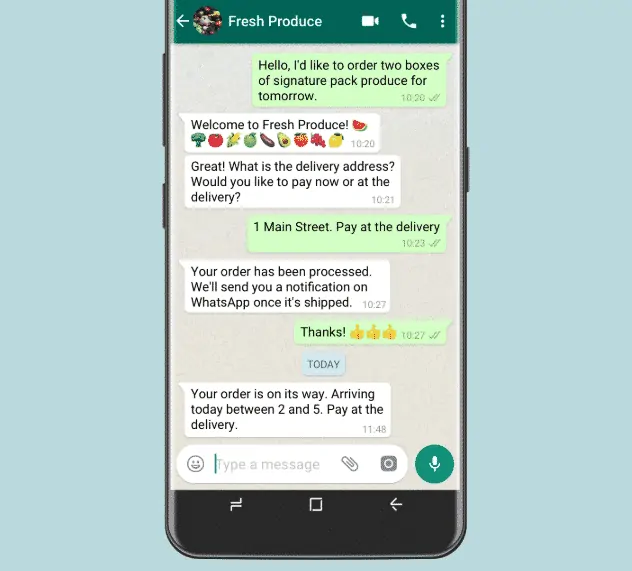 Many companies joined the pilot program, which worked well, and now WhatsApp has even partnered with third-party companies to become partners in getting more companies on board to use its API.
WhatsApp In 2020s
In a world where the demand and popularity of an app are never stable, Brian Acton and Jan Koum were able to keep their offering at the top throughout the history of WhatsApp; thanks to their strategy of no-ads. Instead of running after the money by continuously interrupting chats with ads, they prioritised the user's interest, which is what counts the most today.
More than 1.5 billion people in 180 countries use WhatsApp today. The platform has already taken over SMS, MMS, and other obsolete features that its target market had earlier used to communicate with each other. And now, with Facebook's vision of even getting businesses on board, these features by mobile operators might end up being completely useless.
Zuckerberg is leaving no stone unturned to take WhatsApp to a new level in the business market. The company has even launched a desktop version of the application (WhatsApp Web) to make it easier to use on a PC or a Mac.
Let's see how that turns out.
Go On, Tell Us What You Think!
Did we miss something? Come on! Tell us what you think about our article on WhatsApp History in the comments section.
A startup consultant, digital marketer, traveller, and philomath. Aashish has worked with over 20 startups and successfully helped them ideate, raise money, and succeed. When not working, he can be found hiking, camping, and stargazing.