Whenever one thinks of an internet messenger there seems to be a unanimous preference of a particular messenger known as Whatsapp. No doubt that speed, end to end encryption, file sharing, and group chats are what makes Whatsapp great, but there is one application that has implemented those features from the very beginning and does it better even now.
Communications need to be secure and private, and security and privacy have proven to be pivotal since the World War 2 and Telegram has the most secure channel for your daily communications. It's an internet messenger just like Whatsapp or Facebook Messenger but has a totally different USP – more power to the users.
Intrigued? Read ahead to know everything about how Telegram works and makes money.
How is Telegram Different From Others?
Storage
Telegram works on the principle of Cloud Storage. Cloud storage is dynamic which means that once your data is saved, it could be accessed by you from any number of devices at any point in time, without the need to back up.
You can keep track of your sessions and download your files at any given point of time, so cloud storage makes data accessible for the user.
Quality Compromise
Telegram gives the option to a user to send their data in uncompressed form.
Images which are often compressed by other messaging apps lose their details when compressed but due to this feature in Telegram you could send over your data without lossy transmission.
File Size and Type
In telegram the maximum size of data you could transfer is 1.5 Gigabytes. Transferring files which are memory heavy makes it possible to share critical short clips recorded in 4k format or even that casual outing video you made possible.
Also due to Cloud Storage receiver could stream the videos with downloading taking place in the background which makes video previewing easy.
Telegram does not restrict users to send over only certain types of files which make this platform the go-to messaging app to send over those rare file formats you had to struggle with, and it made you scramble the internet to find a way to send it.
Bots, Groups, & Channels
Bots are simply Telegram accounts that are operated by software rather than actual people and these bots generally have AI features which can be used to teach, play, search, broadcast, conduct polls, reminders etc.
There are two types of groups that you can create on Telegram:
Normal Groups: Groups where you add people from your contact list. These type of groups can have at most 200 members and bots.
Super Groups: Each group can be promoted to a super group and by default, a supergroup is private and can host 100,000 members.
Channels are essentially groups where only the admin can post. These channels can be used for broadcasting videos, images, and texts and can have any number of followers.
Privacy & Currency Exchange
The location of servers of Telegram is super secret and the founder of Telegram has devised a custom data protocol which secures the data of the users. A combination of AES and RSA encryption along with Diffie Hellman makes chats secure.
This has enabled users to use bots to carry business and the security of Telegram has gained popularity to such an extent that people tend to prefer Telegram over other services when it comes to money transfers.
Business Model Of Telegram
Telegram as of March 2014 had 35 million downloads with 15 million users exchanging over 8 billion messages per month.
Fast forward to 2018 Telegram has now over 200 million users.
This cloud-based application has attracted users mostly because of its security and privacy.
The issue of privacy has a huge impact on the popularity of Telegram is evident from the fact that following the controversy caused by a greater control on chats carried on Kakao Talk by South Korea President Park Geun-Hye many citizens swapped to Telegram for greater privacy.
Even in the aftermath of the ban of Whatsapp in Brazil in 2015 Telegram registered about 1.5 million downloads.
With the recent news of Cambridge Analytica Breach where Facebook, owner of Whatsapp was involved, users are giving preference to privacy and security.
The venture founded by Russian duo of brothers Pavel Durov and Nikolai Durov is valued in the range of $3-5 Billion and according to the founders will never be up for sale.
These facts are astonishing since Telegram spent even 0 cents on promotion and user base is growing organically based on the product.
How Does Telegram Make Money?
Telegram is a free app and runs on donations. According to a blog on the telegram:
We believe in fast and secure messaging that is also 100% free.

Pavel Durov, who shares our vision, supplied Telegram with a generous donation, so we have quite enough money for the time being. If Telegram runs out, we will introduce non-essential paid options to support the infrastructure and finance developer salaries. But making profits will never be an end-goal for Telegram.
Possible Future Strategies Of Telegram
Cryptoassets enthusiasts use this application for their trade activities, and they may make donations for this cause.
If somehow Telegram do run out of money to sustain themselves they will probably introduce some features that will not hinder the rudimentary principle of Telegram but provide users with enhanced and enriched experience. This could be similar to features where characters can be customized in a game which directly do not affect the in-game strategies but add to the experience.
Also since developers use telegram APIs to create their personalized apps, Telegram could charge a nominal amount for this. You could read more about API distribution and generating revenue here.
Apart from revenue generation Telegram will be soon introducing video calling as a part of their app which will help in attracting users.
Concerns Over Future
Telegram's selling point is security and privacy. These two ideas are so firmly rooted in the organisational setup that Telegram Team has to relocate from their original base in St Petersburg to various location and finally settling in Dubai.
There have been frequent run-ins with the government due to their privacy policy which saw ISIS conduct secret chats and control channels. Though this has been brought under control it depends mainly on the users as controlling private chats would be a violation of their privacy rules.
Bottom Line?
Due to its free and dynamic nature and host of useful features Telegram might soon become the fastest growing messenger app and increase its user base. Since it does not spend on marketing, users are assured of the product quality, and any statistics that come out of Telegram is purely organic.
Go On, Tell Us What You Think!
Did we miss something?  Come on! Tell us what you think about our article on How Telegram Works & Makes Money in the comments section.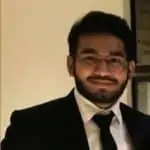 Student at IIIT Delhi pursuing Computer Science and Applied Mathematics. Usually needed at gatherings since everyone needs a good photographer. Loves to create magic out of thin air and pen it down.