Swipe, get matched, flirt and date. Tinder Business Model is so simple yet so effective that the company is now one of the fastest growing social startups and mobile applications of all time. But the question of how Tinder makes money got answered after two years of operation when the company launched Tinder Plus.
Once in place, there was no looking back as new features were kept on being added to make the revenue model of tinder stronger.
Tinder Business Model
Launched in 2012, Tinder addresses the social and physical barriers to forming new friendships and relationships. The company is owned by InterActiveCorp (IAC), an American Internet and media company, which also owns more than 150 brands and products (including – about.com, ask.com, dictionary.com, Vimeo, Investopedia, CollegeHumor, Match, OkCupid, Meetic, Twoo, PlentyOfFish, etc.).
Tinder has a unique selling proposition of connecting users with strangers which they wouldn't have normally met, rather than connecting with people a user already knew. This, being a new thing in 2013-14, brought many new users to the application.  The application also won TechCrunch's Crunchie Award for "Best New Startup of 2013" because of its unique business and operating model.
Before discussing how does Tinder make money, let us first discuss how Tinder works.
How does Tinder work?
According to Wikipedia –
 Tinder is a location-based social search mobile app (using Facebook) that facilitates communication between mutually interested users, allowing matched users to chat.
There are some aspects which should be discussed before discussing the revenue model of Tinder application. These aspects are –
Profiles
Users create a tinder profile by logging in through Facebook. Profile pictures, work and college, interests and other basic information is imported from Facebook. These profiles play a very important role in the business model of tinder.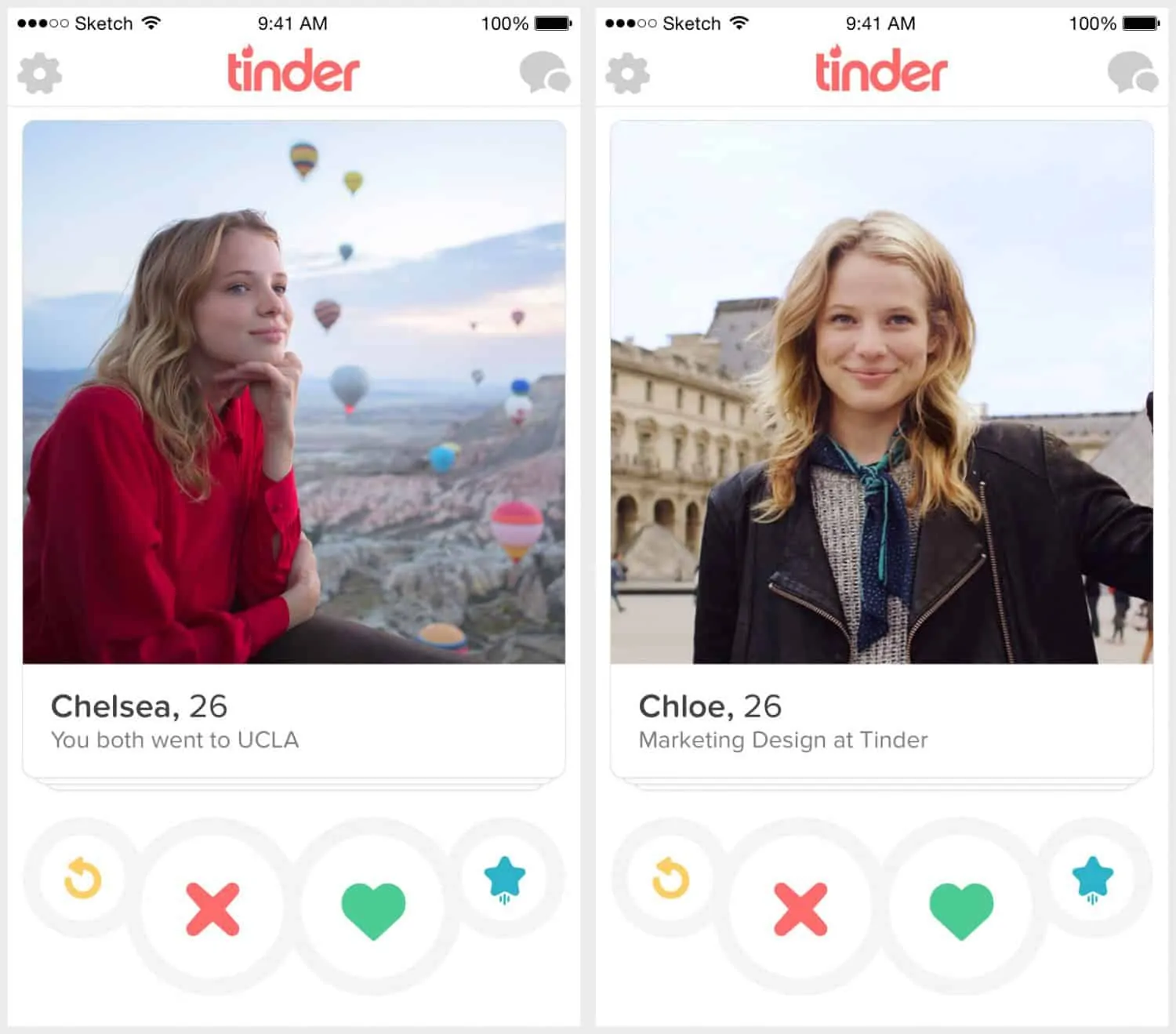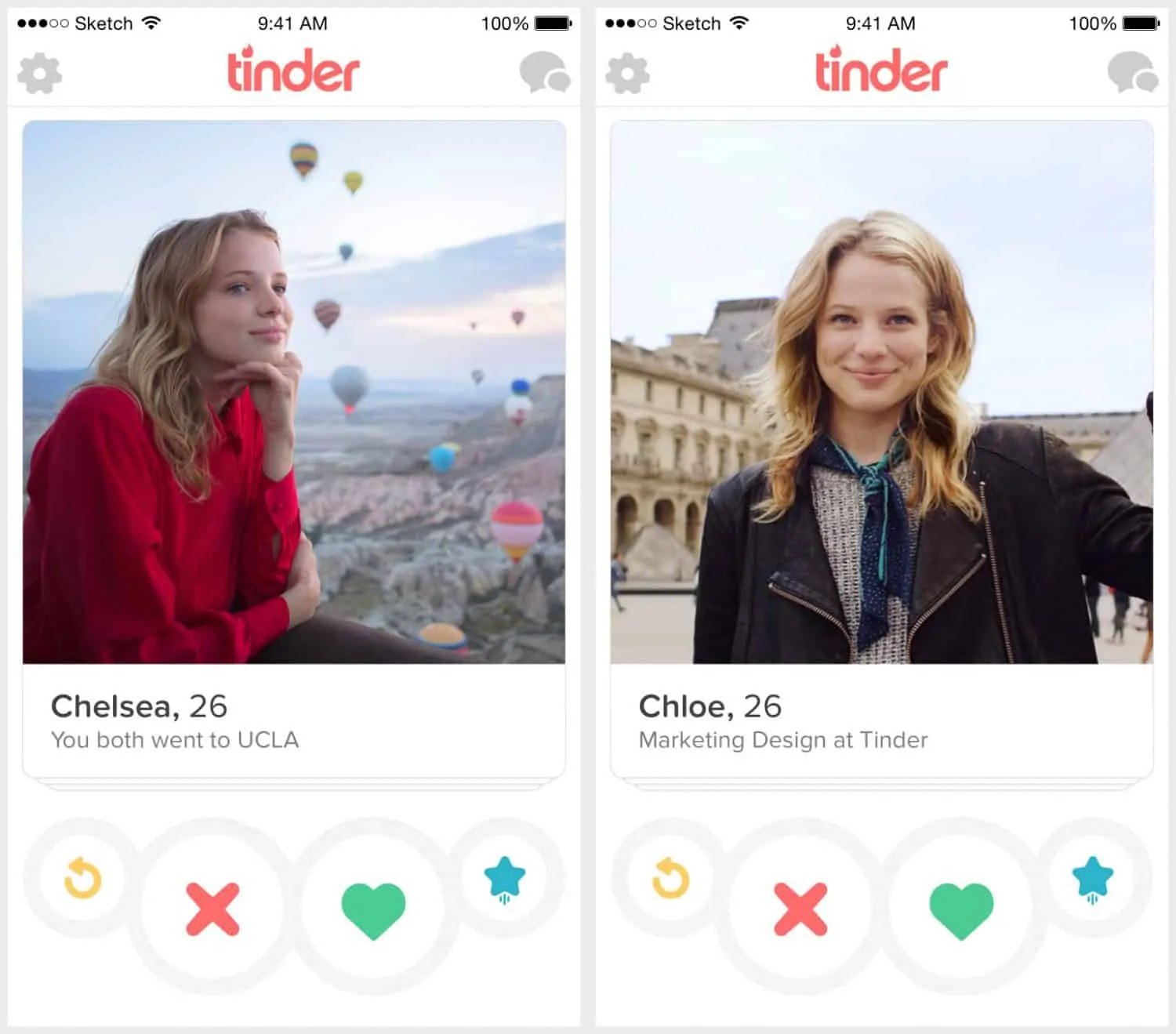 Location
Tinder is a local based social search application which suggests different users to a person based on his/her location and interests.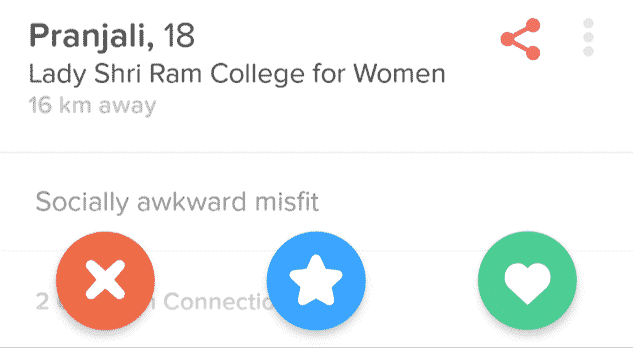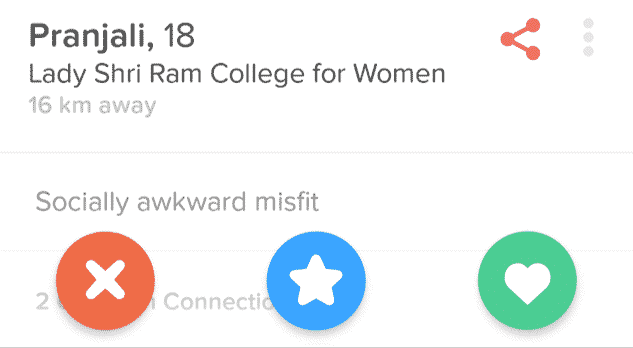 Swipe
Swipe is central to Tinder's design. List of prospective matches based on geographical location, number of mutual friends, and common interests are suggested to a user who is asked to swipe right to like and left to dislike the suggested profile and continue the search. Tinder was the first application to use this feature.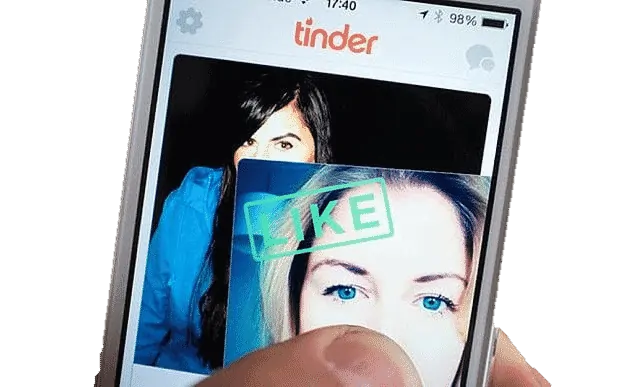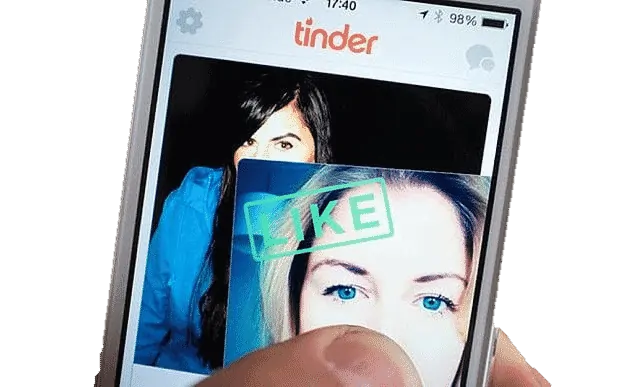 Match
Users get matched if both of them have liked each other. A match is a prerequisite to start a chat.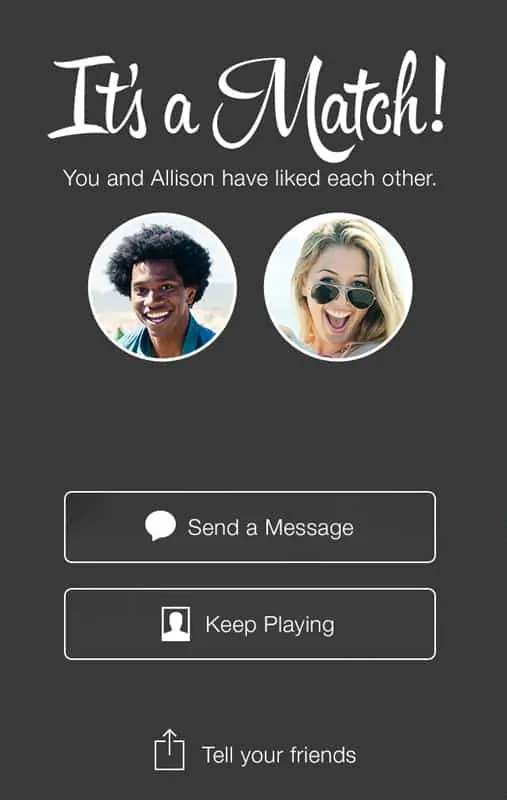 Super Like
Introduced on October 1, 2015, with the new Super Like feature users, instead of indicating anonymously that they are interested in someone by swiping right, can Super Like them which notifies them that they are interested in them. Users are three times as likely to find a match by using super like feature.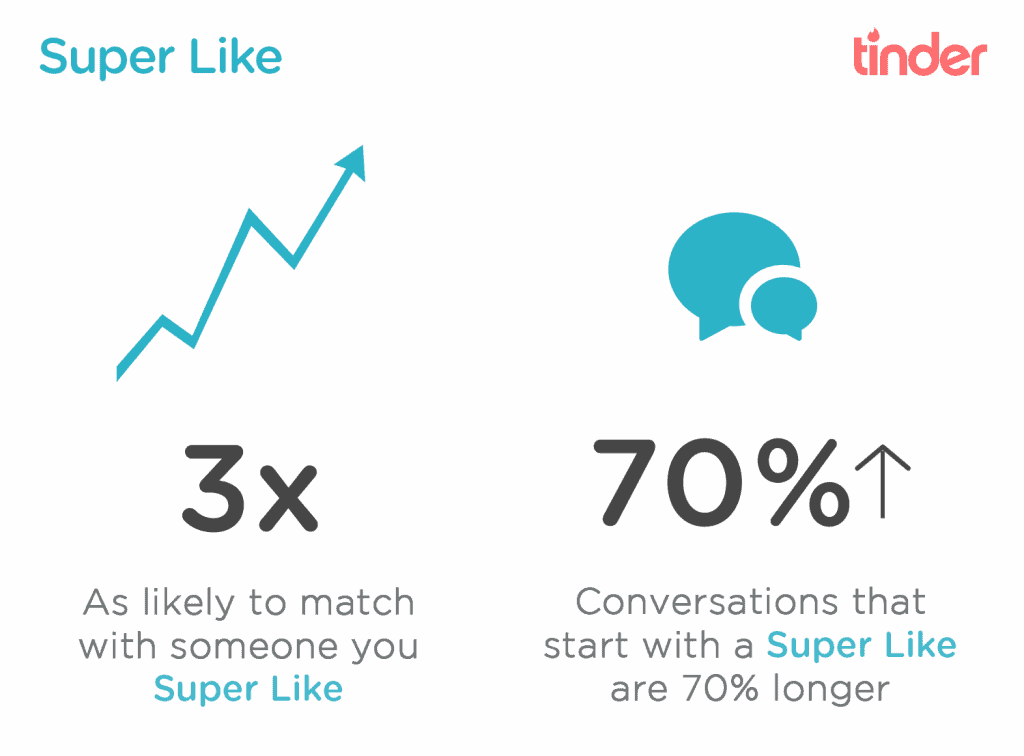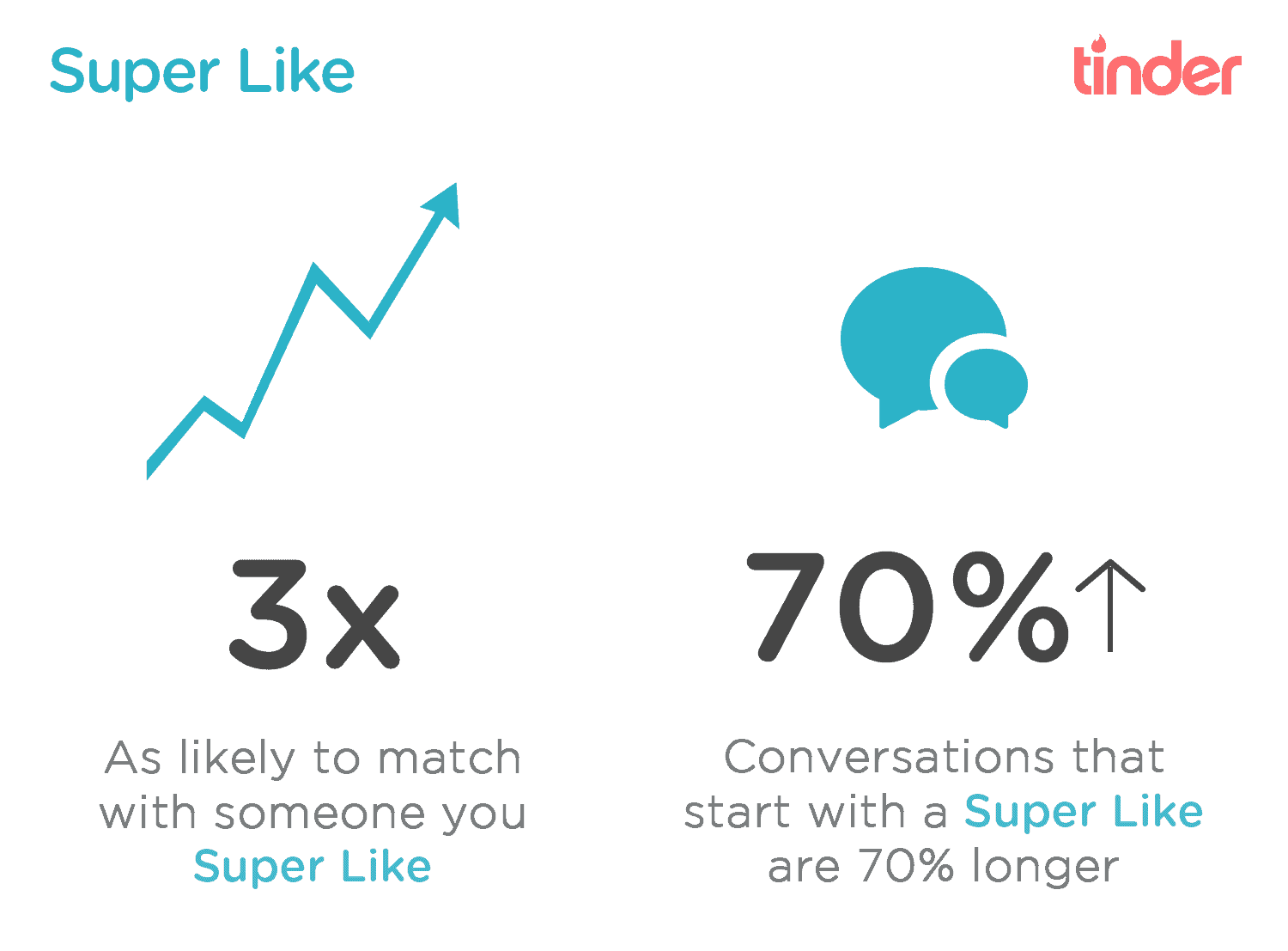 How does Tinder make money?
Tinder Plus (Freemium model)
Though launched as a fully free application in 2013, tinder changed its operating model in 2015 to a freemium business model where it started charging for some features like unlimited swipes, location change, etc. These features were a part of Tinder Plus which divided the business model into two halves – The money-making Tinder Plus, and network making Tinder basic.
The users who use tinder plus have access to these special features –
Unlimited Swipes
Passport (find match at any location)
More than 1 Super Like per day.
Rewind Feature (undo the last swipe)
1 Boost every month
There can be a match between a plus and basic application user. However, the free Tinder app limits the number of right swipes in a 12 hour period.
The cost of Tinder plus is variable ( between $9.99 to $19.99 in the United States) depending on the age of the user.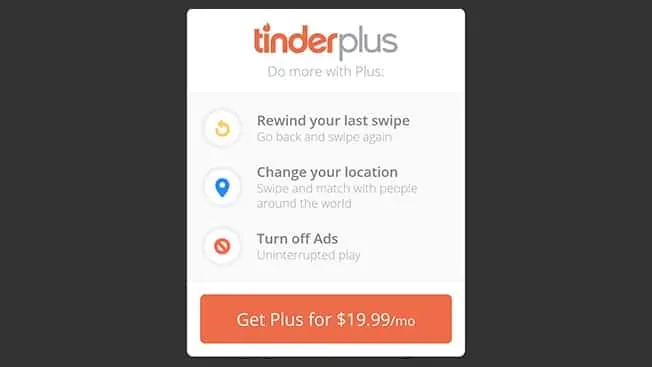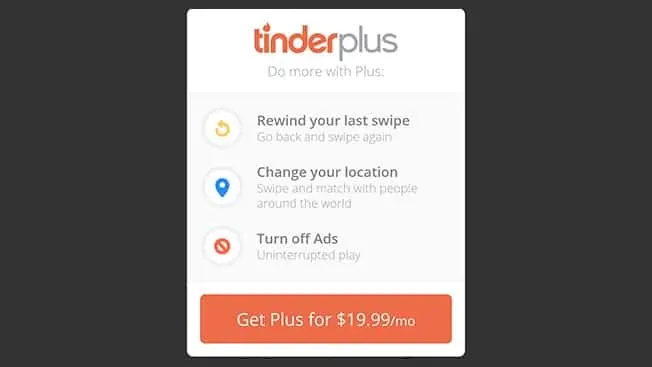 Tinder Gold (extension of Tinder Plus)

Tinder has put itself in a different gear with the introduction of the new members only feature- Tinder Gold. Tinder Gold is an exclusive paid service which provides all the Tinder Plus features along with the new Likes You feature.
This new feature lets you see how many likes you have got, shows the people who've liked you in a grid format, and lets you like back, dismiss, or check the person's profile without wasting time in swiping. Even the swipe feature is added with gold heart logo which indicates that the person has swiped you right.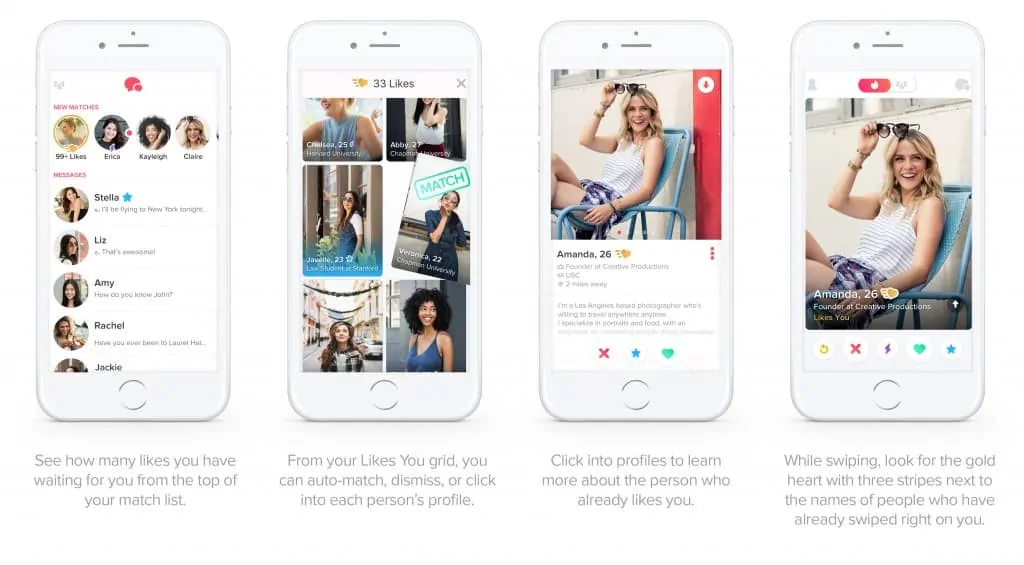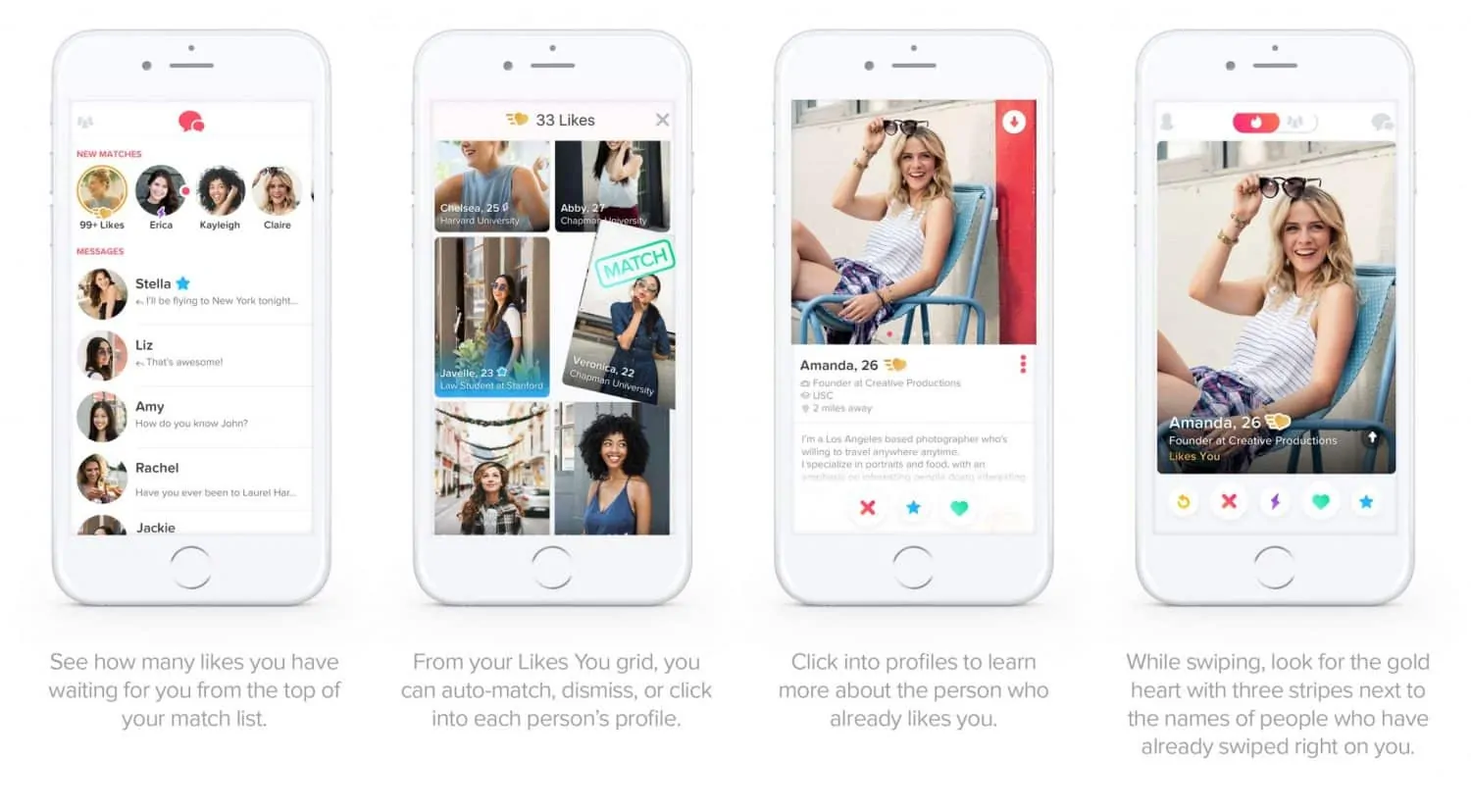 Just like Tinder Plus, the cost of Tinder Gold varies for different ages and locations. This experimental feature has currently been priced between $14.99 to $82.99.
Sponsored Profiles
Various corporate and events have started partnering with Tinder to show their sponsored content in the form of profiles. Tinder, just like Snapchat, has smartly camouflaged the sponsored content/advertisements to its usual interface to make it look less intruding.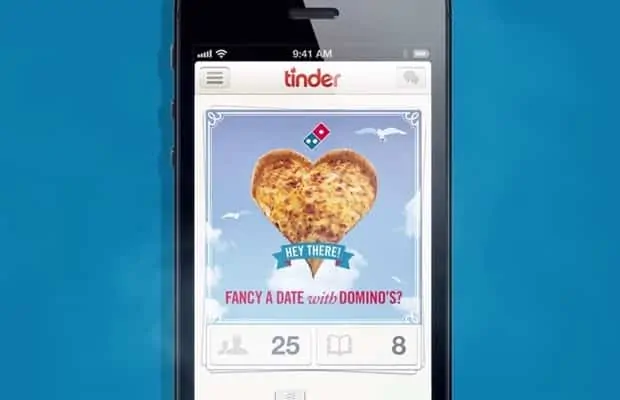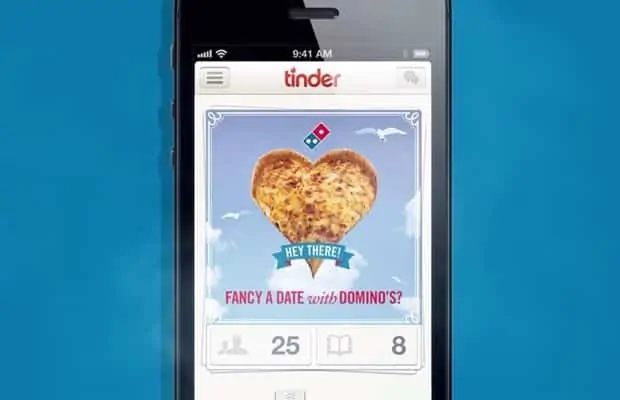 Whenever a user like (swipe right) a sponsored profile, he gets automatically matched and receives a pre-drafted message from the sponsor with whom he can either converse or engage by clicking on the link. Chatbots are usually used for this purpose.
Boost
A recent addition to the paid features, Boost makes user's profile the top profile in the area for 30 minutes. This increases the chances for a match for up to 10x more profile views and 3x more matches while boosting. This feature, though included in plus, is a standalone feature which can be bought at a price range of $1.99 to $3.99 per boost.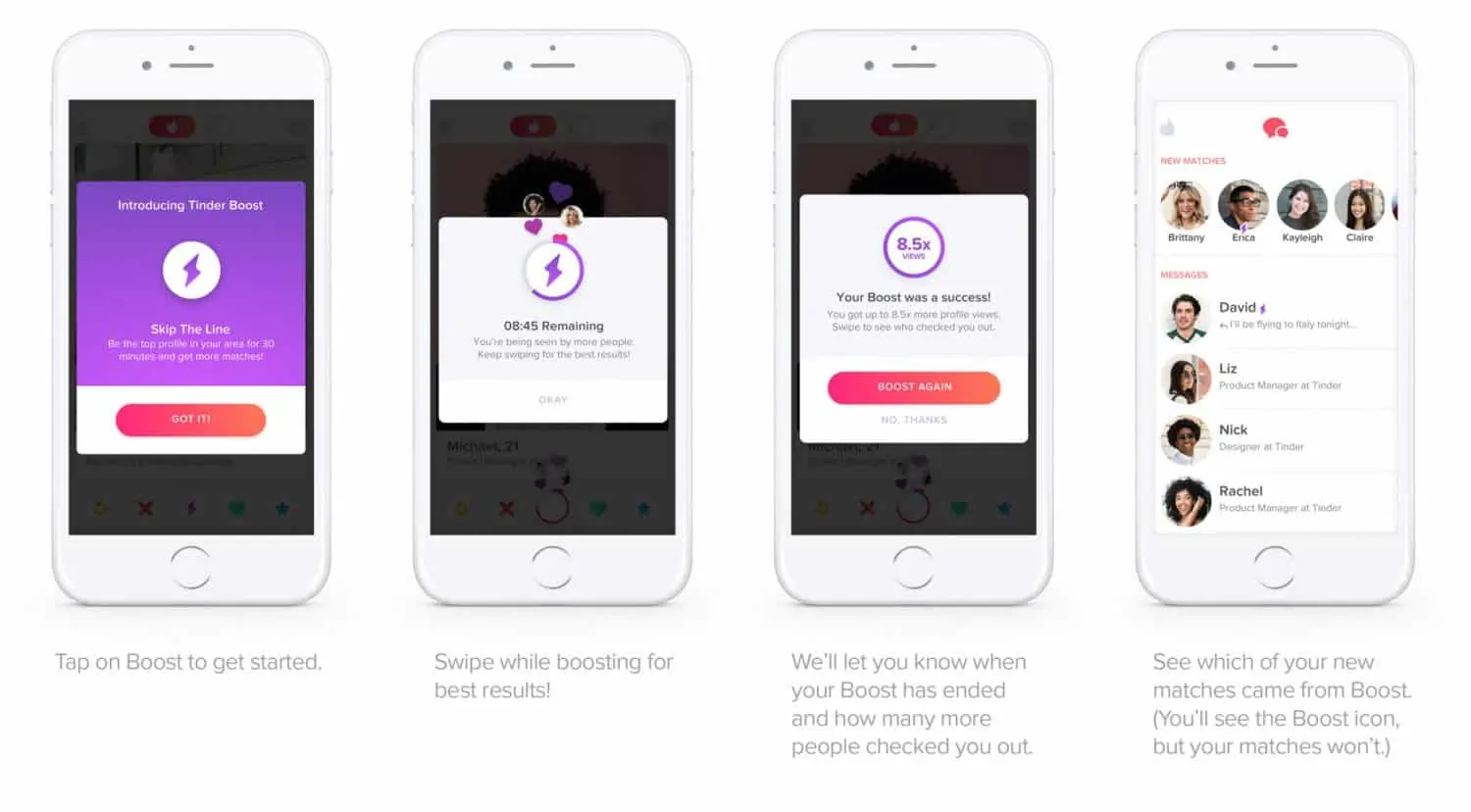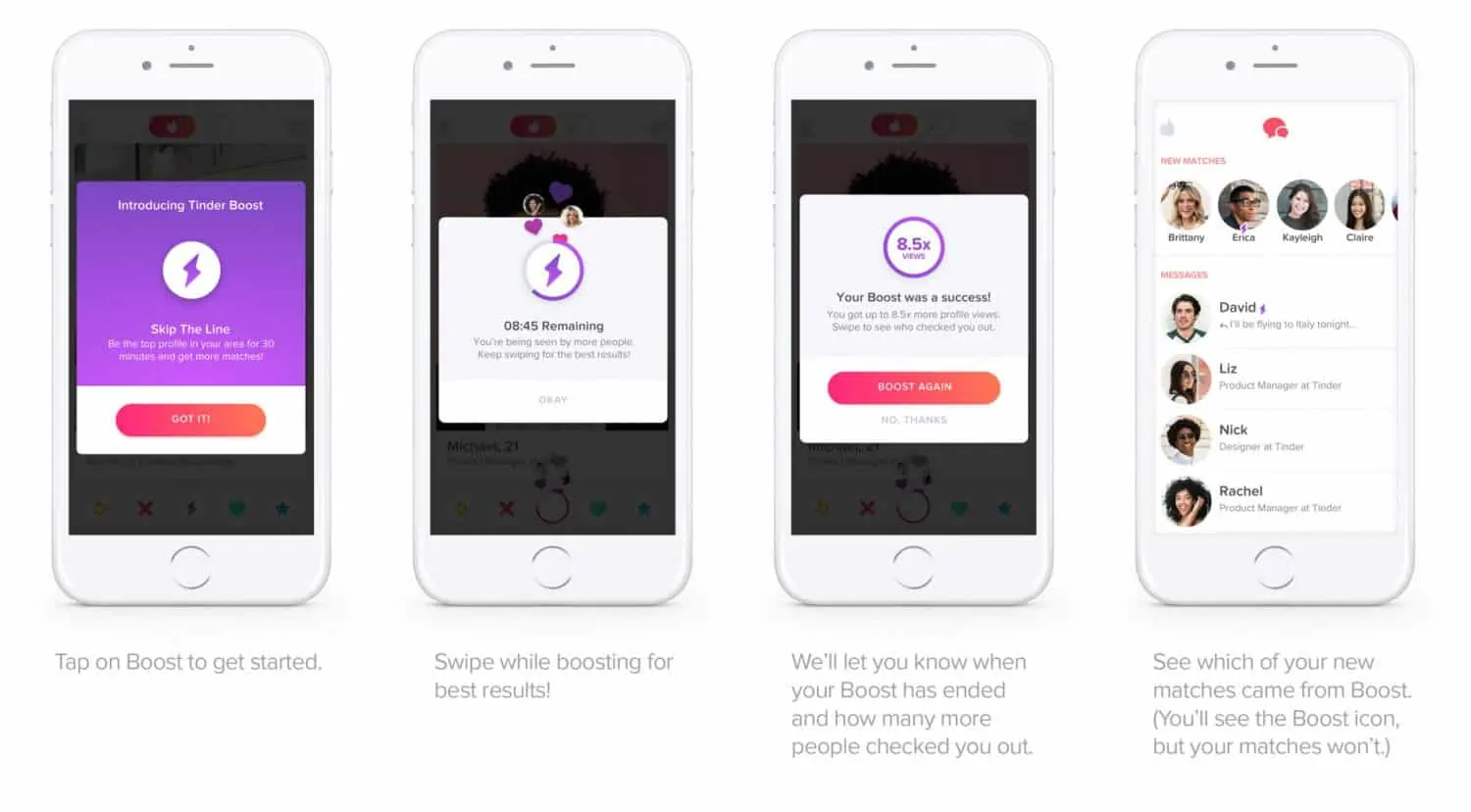 Go On, Tell Us What You Think!
Did we miss something?  Come on! Tell us what you think of our article on How does tinder make money in the comments section.
A startup consultant, digital marketer, traveller, and philomath. Aashish has worked with over 20 startups and successfully helped them ideate, raise money, and succeed. When not working, he can be found hiking, camping, and stargazing.