You might be a fitness buff or just the average joe who looks for new motivations to go out for a walk every morning.
Well, now there's a new app that could help you get paid for going about your daily exercise or chores. It rewards you for moving your body and prove to be a great way to motivate yourself.
Sweatcoin brings the idea of earning for walking a reality and provides a better incentive for you to work out every day.
Let's look at how they manage to pay you for just walking about.
What Is Sweatcoin?
Sweatcoin is an app that tracks and pays you for your movement.
The movement here refers to steps that you take every day and you get paid a corresponding amount in "Sweatcoins" for the number of steps that you've taken.
Sweatcoins are an in-app digital currency that works very similarly to the cash that you've got in your digital wallets and e-payment apps. As in, they can be used in various different methods and transactions which we'll look in detail later on.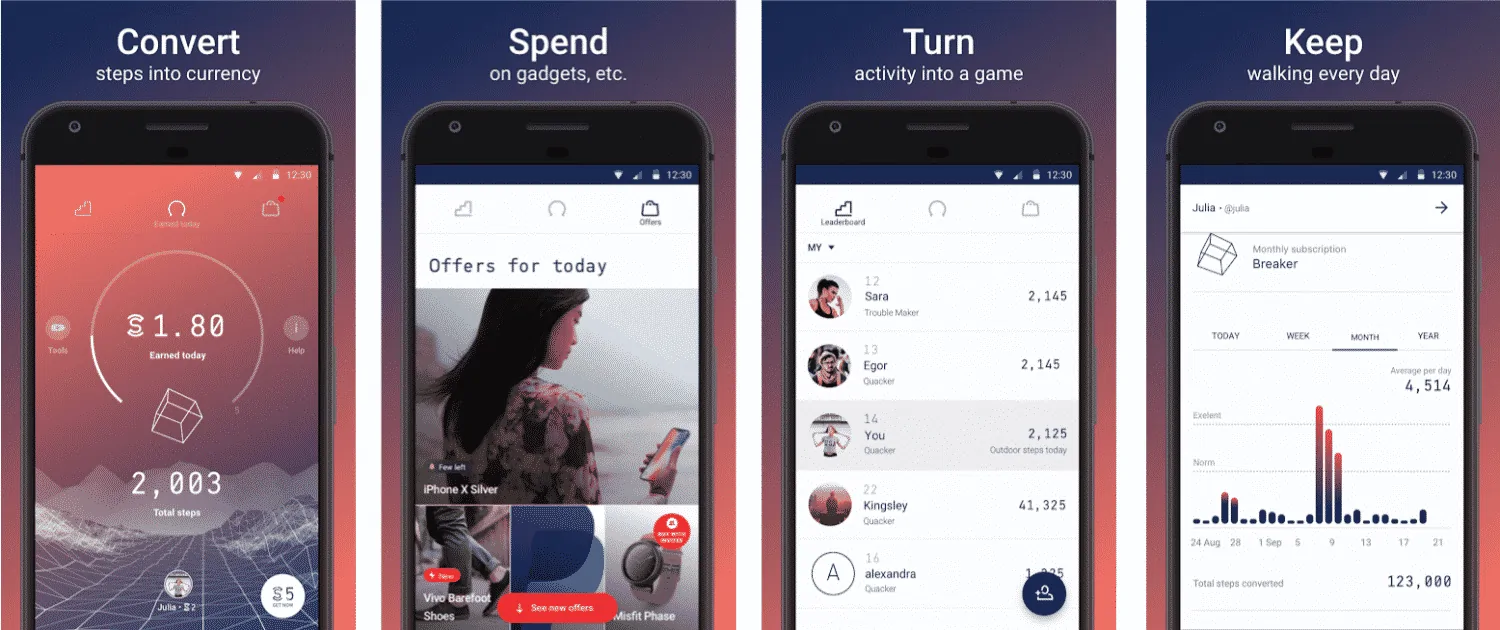 Be it walking in a park, a quick jog to catch your transport, strolling around with friends, all those steps are counted as movement (the app doesn't count indoor movements).
In the end, one gets to make a few bucks out of just going about our daily lives.
Sweatcoin app is available for iOS and Android, as well as for the Apple Watch.
Here's how the app works:
How Does Sweatcoin Work?
Once you've downloaded the app on your smartphone or wearable and finish the registration process, you can start walking and rack up steps.
Sweatcoin works on a special algorithm which uses GPS, phone data, and movement sensors (accelerometer and gyroscope) to determine how much you've walked.
The digital currency works in the same way as any other blockchain-based cryptoasset where new assets are mined by performing a certain task. For every 1,000 steps you take, you'll earn a single Sweatcoin and receive 95% of it (Sweatcoin takes 5% commission fee on all generated Sweatcoins).
However, Sweatcoin isn't currently a cryptoasset. It is neither based on blockchain nor is it traded on any crypto-exchange.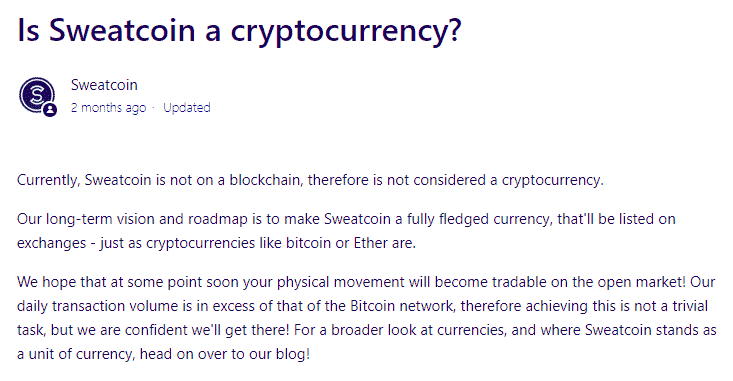 Sweatcoin's business model is a one-of-a-kind business model which also incorporates competition psychology, network effect, along with discounts and referral benefits to keep the users engaged. It allows for:
Users to compete with others. This helps it spread among your circle, proving to be as a motivator to perform better as well as a method to promote their app.
5 Sweatcoins for every successful referral.
Spend the Sweatcoins to buy gadgets etc.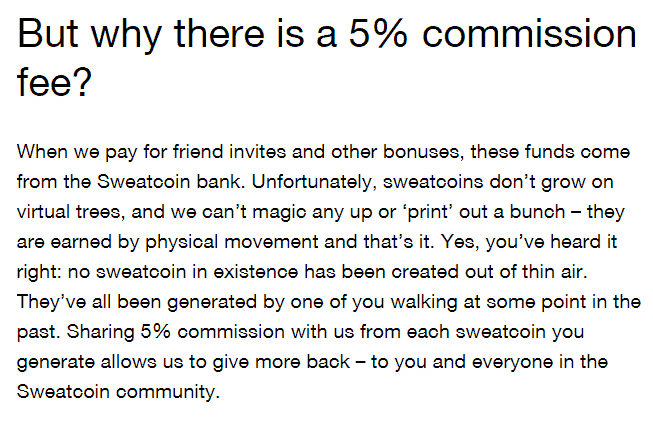 Using The Sweatcoins
Once you have enough Sweatcoin to shop, you can go to the Sweatcoin marketplace in the app to see what you can buy. Their options include a wide range of offers and products. From audiobooks, clothes, an iPhone 8, a curved Samsung television, paid apps, Gift cards, and so on can be bought from its marketplace.
There are also various options to convert them into fiat. The list just grows as time goes on.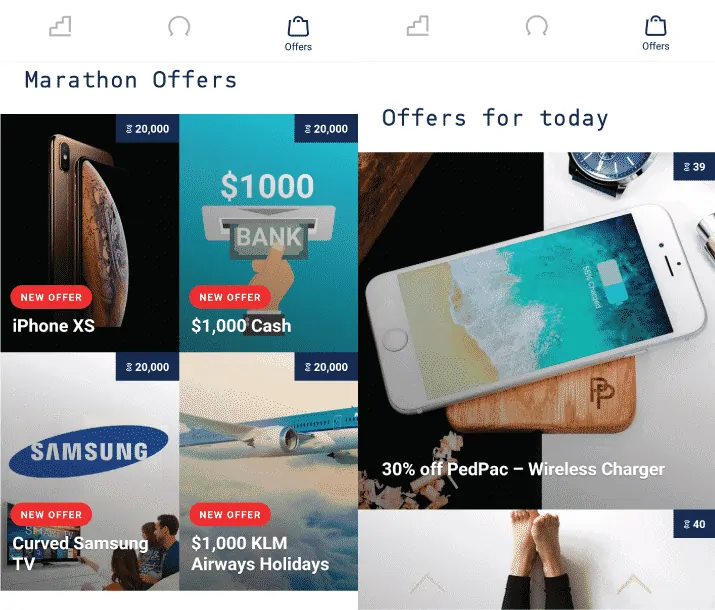 Actual currency value depends on what you're buying and the price affixed to it. In fact, some of the pricing seems arbitrary and not tied to an exact exchange rate.
Let's look at how Sweatcoin supports itself and earns its revenue.
How Does Sweatcoin Make Money?
You see, the Sweatcoin app is free to download and use. But they need revenue to sustain themselves. Till now, the company has been successful in raising $5.7 million in a seed round led by Goodwater Capital with participation from Greylock Partners, Rubylight, Seedcamp, and SmartHub.
Other than this, Sweatcoin is also working on honing its peculiar revenue model which capitalises on partnerships, engagement and network effect.
Sweatcoin Plans
You see, Sweatcoin limits the number of coins that you can earn via the app per day and they charge you if you want to upgrade the number of coins you can earn. This is a well-defined business strategy which limits the number of people who become eligible for the marathon offers which we'll discuss in the next section.
Sweatcoin offers the following plans:
Mover:  Lets the user earn up to 5 Sweatcoins per day [Free]
Shaker: Lets the user earn up to 10 Sweatcoins per day [Costs 4.75 Sweatcoins per month]
Quaker: Lets the user earn up to 15 Sweatcoins per day [Costs 20 Sweatcoins per month]
Breaker: Lets the user earn up to 20 Sweatcoins per day [Costs 30 Sewatcoins per month]
Trouble Maker: Yet to be announced at the time of writing this article.

The best thing about these plans is that they cannot be bought using fiat. You need to walk to earn more Sweatcoins which, in turn, will be used to upgrade to higher subscription pack.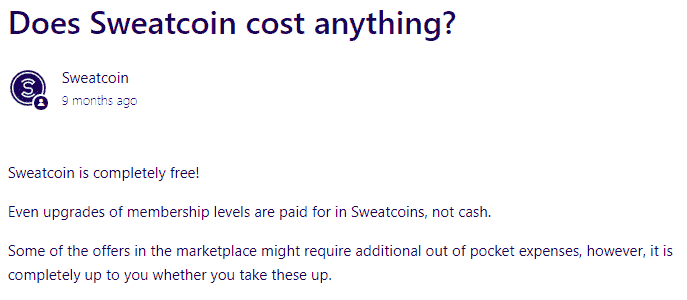 The actual way company actually makes money is how you use these Sweatcoins.
Revenue From Partnerships
Offers on Sweatcoin can be categorized into two types: Daily (partner) offers and Marathon Offers.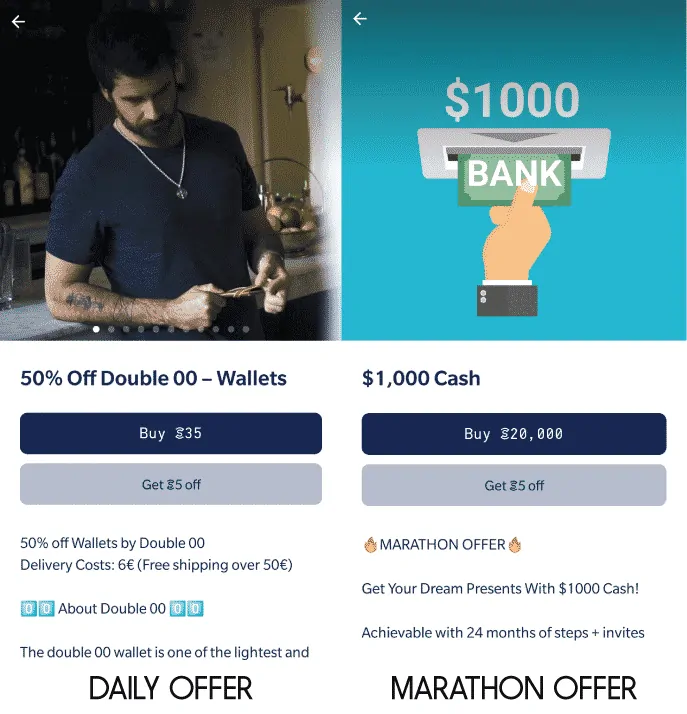 That is, a user with sufficient (~10-50) Sweatcoins can either use them to buy daily offers, discounts, or trials from one of the partner company or can keep on collecting (~20k) Sweatcoins to buy actual products (marathon offers) like iPhone X, Samsung TV, etc. or convert it into fiat.
The partner-offer strategy model is similar to Groupon's business model where the company partners with other brands to provide offers and discounts to its customers. These brands pay Sweatcoin to get featured on its app. The partnership contracts, just like Groupon, differ for different brands though.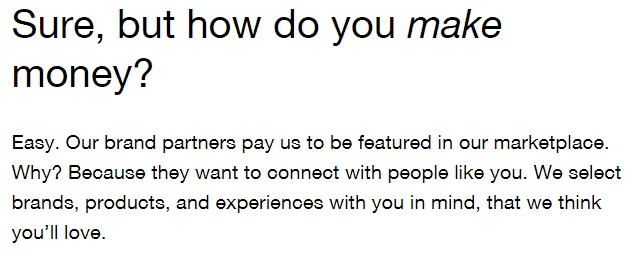 Given the limitations of Sweatcoin plans and referral strategy, the marathon offers are usually completed in 24 months, which is a great strategy to keep a user hooked to the application for long.
Revenue From Advertisements
Besides the commission and fees from featuring partner brands, Sweatcoin also makes money through in-app advertisements. Just like many other applications, Sweatcoin has incorporated Google ads in its revenue model as a secondary revenue source.
The company offers an easy way to earn Sweatcoins to the users in the form of daily bonus. All they have to do is to watch an advertisement and they get compounded bonus every day.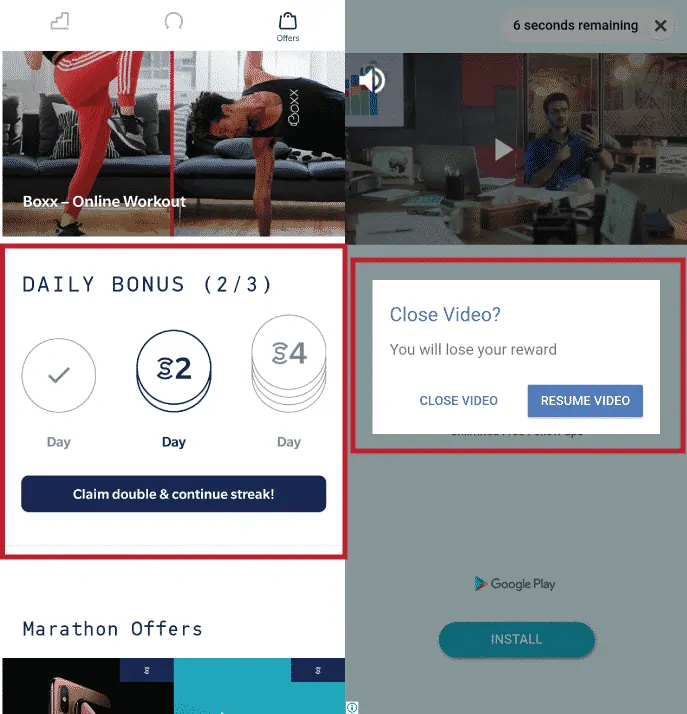 Clever Approach Makes It Work
We have no intention to predict whether Sweatcoin, as a company, will succeed or not. Nope, this is to look at the methods it uses it cleverly position itself and why it has garnered so much attention.
The very prospect of earning while just walking makes it great introductory content. It's catchy and is bound to attract attention.
Just the novelty of the idea helps them gain quite the traction since this has the potential to be spread via word-of-mouth. The plans that they have set forth on the future of Sweatcoin, if implemented properly, could mean even more adoption.
That is not to say that there are no discrepancies of any sort.
Firstly, the app tends to be a battery hog. Since you can imagine the impact it can have on your battery life if an app were to track you continuously throughout the day via GPS.
Then there's the privacy part. We don't have a clear idea of what Sweatcoin plans on doing with the location data that it collects.
But this is software and data that we're talking about and it can be improved upon and implemented later on too. After all, we're talking about minor discrepancies, while the rest of the app works as advertised.
This goes to show one can make money out of most of the offerings you've got. One just has to dig deeper for methods that are not conventionally used such as, them making back few of coins sent into circulation. They've turned a novel idea into a working concept and monetized it accordingly.
Go On, Tell Us What You Think!
Did we miss something?  Come on! Tell us what you think about our article on How does Sweatcoin Work & make Money in the comments section.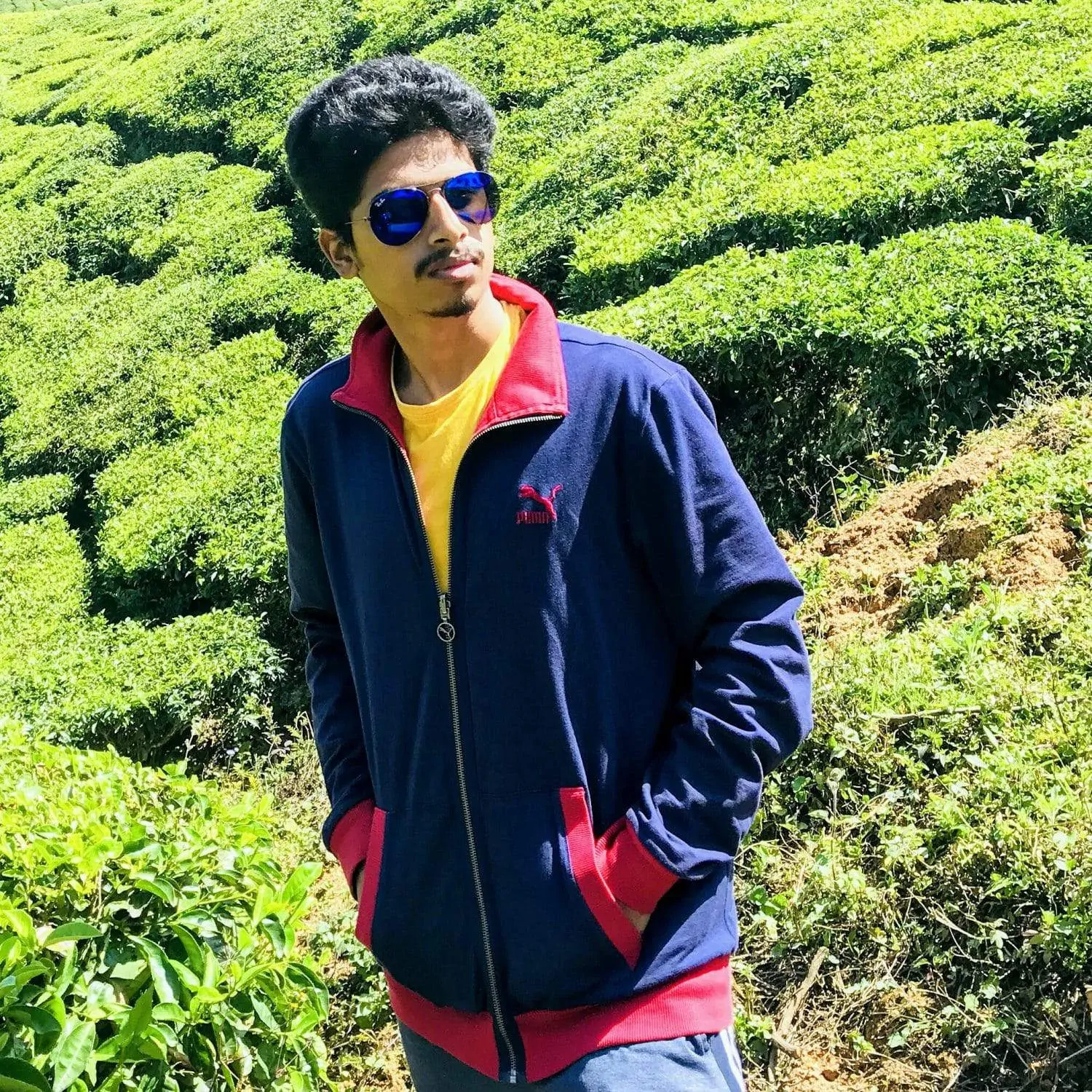 Started out to become a developer but felt at home in the home of startups. The journey started from a single novel. Been an entrepreneur since schooling days. Interested in coding, reading and movies.