You can be a journalist, blogger, content creator, or just information consumer intrigued about how can you make money on Twitter.
But fret not. Unlike other social media channels, you don't have to focus on just videos to become eligible to earning money on this platform. All you need to do is have decent followership ready to pay for what you post or do. Even if you don't have a good followership, there are still numerous ways you use to get some money out of this platform.
But if you're new to this social media platform, here's a brief introduction of Twitter for you.
What Is Twitter?
Twitter is a microblogging social networking platform that lets you post and interact with up to 280 characters long messages or microblogs.
Today, one in every five adults in the USA use Twitter to consume short textual or visual information, participate in discussions, or share content. While majorly used for consuming news and keeping up with the trends, people also use Twitter to engage and interact with influencers and celebrities.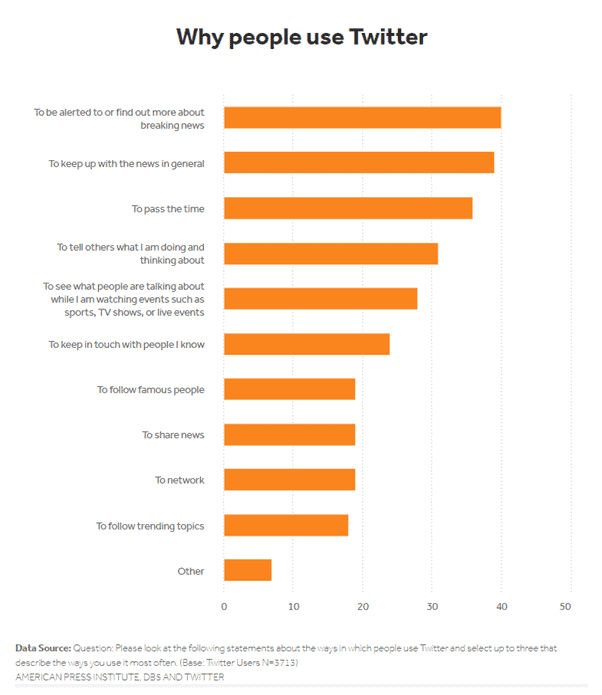 But unlike Instagram, Twitter isn't a visual-oriented social media network. People do have personal brands here, but it's powered by expertise, experience, and information; rather than video trends.
So, building a brand on Twitter is different from building your brand on Instagram, Facebook, or Snapchat. So the question arises –
Is it possible to make money on Twitter?
Well, if you have good followership and a renowned personal brand, there are numerous ways to make money on Twitter. You can even have a career dependent on Twitter, just like what people have with Instagram.
Moreover, bonus points for you if you have a verified profile as it opens even more revenue streams on Twitter.
How To Make Money On Twitter?
Twitter is a game of followership. As long you have followers that engage and interact with you and your content, there are numerous official and unofficial ways to earn money on Twitter. Some include asking for money directly from your followers, while some include other money-making tactics.
Here's how it works –
Build & Monetise Your Following Using Ofiicial Methods
A few years back, Twitter didn't care much about paying its creators or helping them make money using the platform. It focused on developing a network effect, starting discussions, developing trends, and making sure information came first to Twitter, so its advertisers and partners get most of the consumer insights and target perfection.
Today, with the decline in advertisements, Twitter has slightly pivoted its business model. It wants you to build communities and make money out of them while sharing some of the profits with the platform.
Super Follows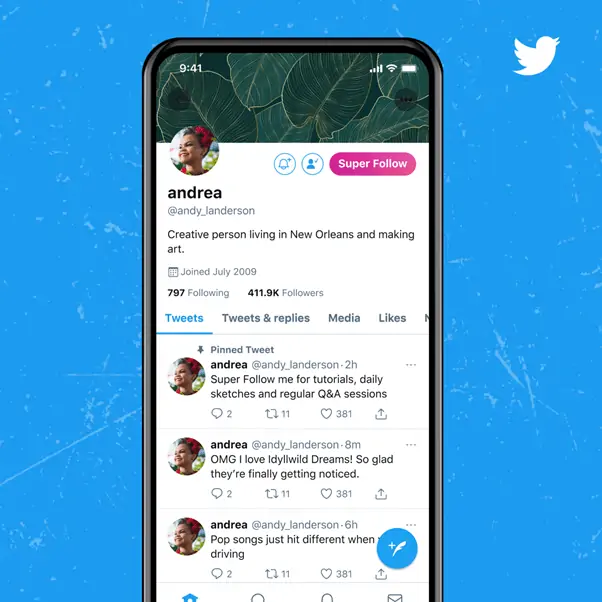 If you're over 18 years of age and have at least 10k followers on the platform, you can use Super Follows to create a recurring monthly income source out of Twitter.
Super Follows feature allows you to open an option for your followers to pay to Super Follow you. By paying, they'll receive bonus content like exclusive tweets and personalised replies, and badges that identify them as your Super Follower when they reply to your tweets.
You can set the value of your exclusive content at $2.99, $4.99, or $9.99, and for every Super Follow subscription, you earn 97% of revenue.
To apply for the Super Follows, click on Menu and select monetisation option. Once done, you'd need to fill out an application and accept the Super Follows Terms.
Ticketed Spaces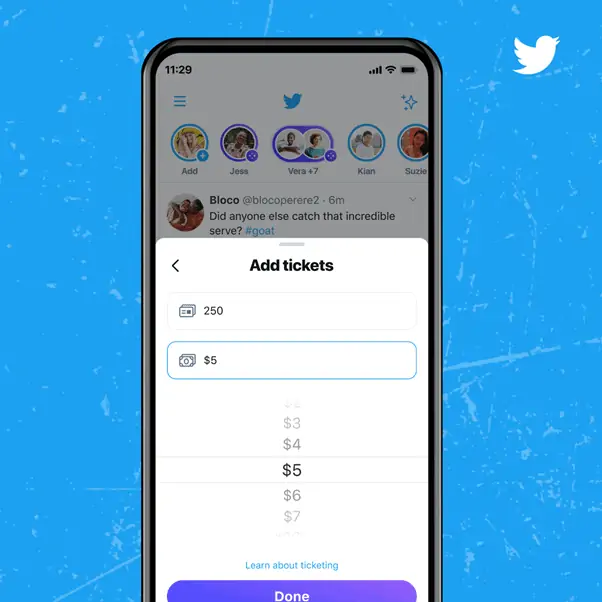 Ticketed spaces let you create unique and exclusive live audio experiences by hosting workshops, interviews, or casual conversations with your loyal fans and followers. It's similar to Clubhouse's business model
Usually, hosting and participating in a Space is free. But If you have over 1,000 followers and run three Spaces a month, you can create a Ticketed Space where they pay to join.
Consider Ticketed Space to be a live paid audio event where the entry can be as low as $1 and as high as $999.
The best part?
You get 97% of the revenue earned.
To apply for Ticketed Spaces, click on Menu and select the monetisation option. Select Ticketed Spaces, fill out the application, and you'll be good to go.
Tip Jar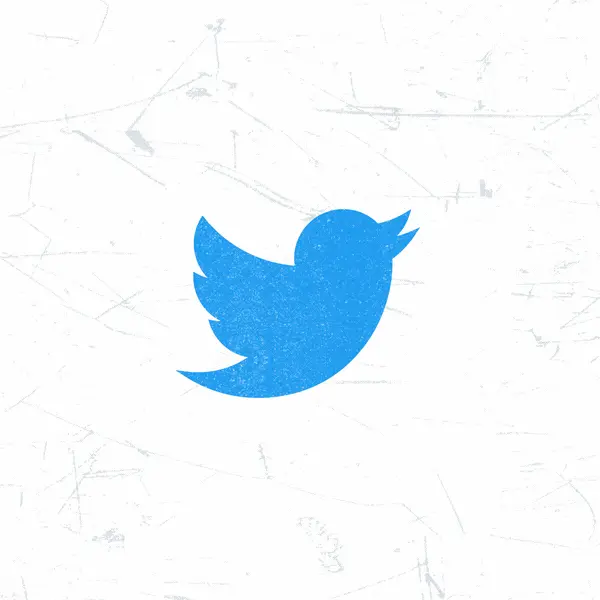 Tip Jar is a one-time tip or donation feature provided by Twitter where your followers can send you tips for the amazing work you do.
Click on edit profile on your Twitter profile page. If you're eligible, you'll see the Tip Jar option in that menu. Use it to set the payment methods you'd like to use to receive payments. Your followers can use several payment platforms to send you tips, including Bandcamp, Cash App, Patreon, PayPal and Venmo. Once done, the tip jar will appear next to the Follow button on your profile.
Twitter Amplify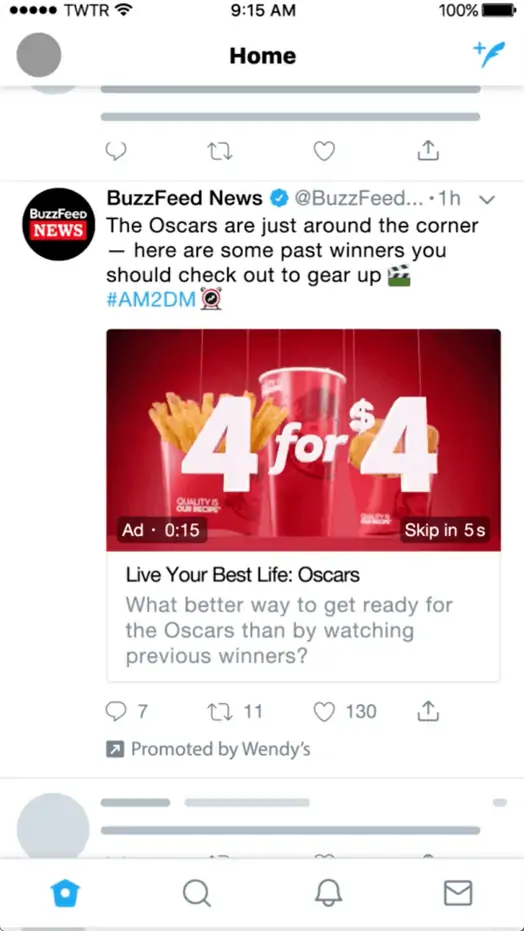 If you have a verified creator on Twitter who develop videos, you can use video monetisation programs offered by Twitter called Twitter Amplify. Amplify offers two different video monetisation programs –
Amplify Pre-Rolls: An opt-in advertising program to serve pre-roll ads against the video content you share on Twitter.
Amplify Sponsorships: A way to align your video content with via a one-to-one sponsorship with an advertiser.
If you're eligible, you'll see a monetisation tab in the top navigation bar of the platform where you can enable Monetise all new videos with Amplify Pre-roll option. Or you can select monetise this video button within your Media Studio library to opt for Amplify Sponsorships.
Build & Monetise Your Following Using Unofficial Methods
The problem with official Twitter monetisation methods is that they require you to meet certain prerequisites related to followers, verification, content, etc.
However, if you think you can host and hold a good conversation over Twitter, you can try these unofficial Twitter monetisation methods –
Sponsored Tweets
Several third-party platforms (like Sponsored Tweets, Network Niche) connect you with brands that want to run campaigns on Twitter. You take part in their campaigns and get paid per tweet.
Sell Your Products
One strategy that you can use even if you don't have good followership is to sell your offerings (digital and physical products) by adding value to the existing conversations on the platform. If someone is looking for an eCommerce guide, you can help them and even promote your ebook or course that they can buy outside Twitter.
Affiliate Marketing
Affiliate marketing is similar to selling your products, but it involves selling someone else's products and getting a commission whenever someone you refer buys that offering.
Usually, the brand you work with provides you with a unique link to refer its offerings to other people.
On Twitter, you make money using affiliate marketing in a similar way as you sell products. You add value to existing conversations or develop your discussions and insert the link at the apt time.
Go On, Tell Us What You Think!
Did we miss something? Come on! Tell us what you think of this article on how to make money on Twitter in the comments section.
A startup consultant, digital marketer, traveller, and philomath. Aashish has worked with over 20 startups and successfully helped them ideate, raise money, and succeed. When not working, he can be found hiking, camping, and stargazing.