With over 100 million active users and an $11 billion reported value, Pinterest has occupied a special (and different) place in the social media sphere. But the question of how does Pinterest make money has been a trend on google searches ever since the website has started its service.
Pinterest Business Model has been designed strategically to capitalize on the network effect (network first, money later). Launched in 2010, the company launched its revenue generation feature 'the promoted pins' in 2013 which is still in its beta stage.
Pinterest, just like other big players in the social media networking market, has chosen its revenue model to be advertisement based and has taken many steps for its development.
What is Pinterest?
Pinterest is the fastest growing social network and one of the most highly valued startups by venture capitalists in the world. It is a social network which lets users save and share pictures and content of their interest in the form of pins. A pin is a visual bookmark which takes the user to the website it was created when it's clicked on. Pinterest doesn't have a specific target group. It is used by everyone who would like to have a collection of images or content of their interests. This is one of the reasons Pinterest has been rising at a greater speed than any of the fellow players of the game.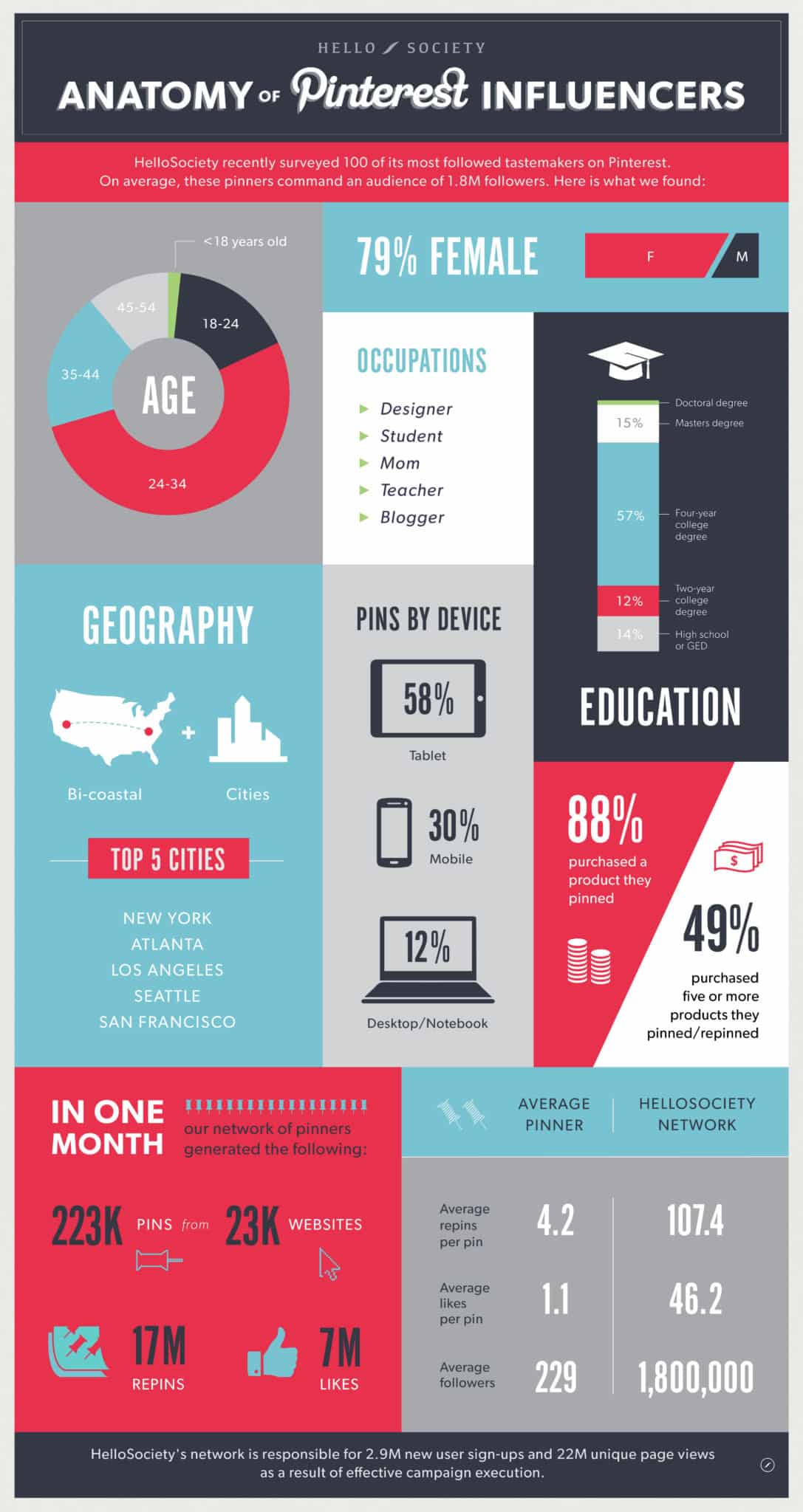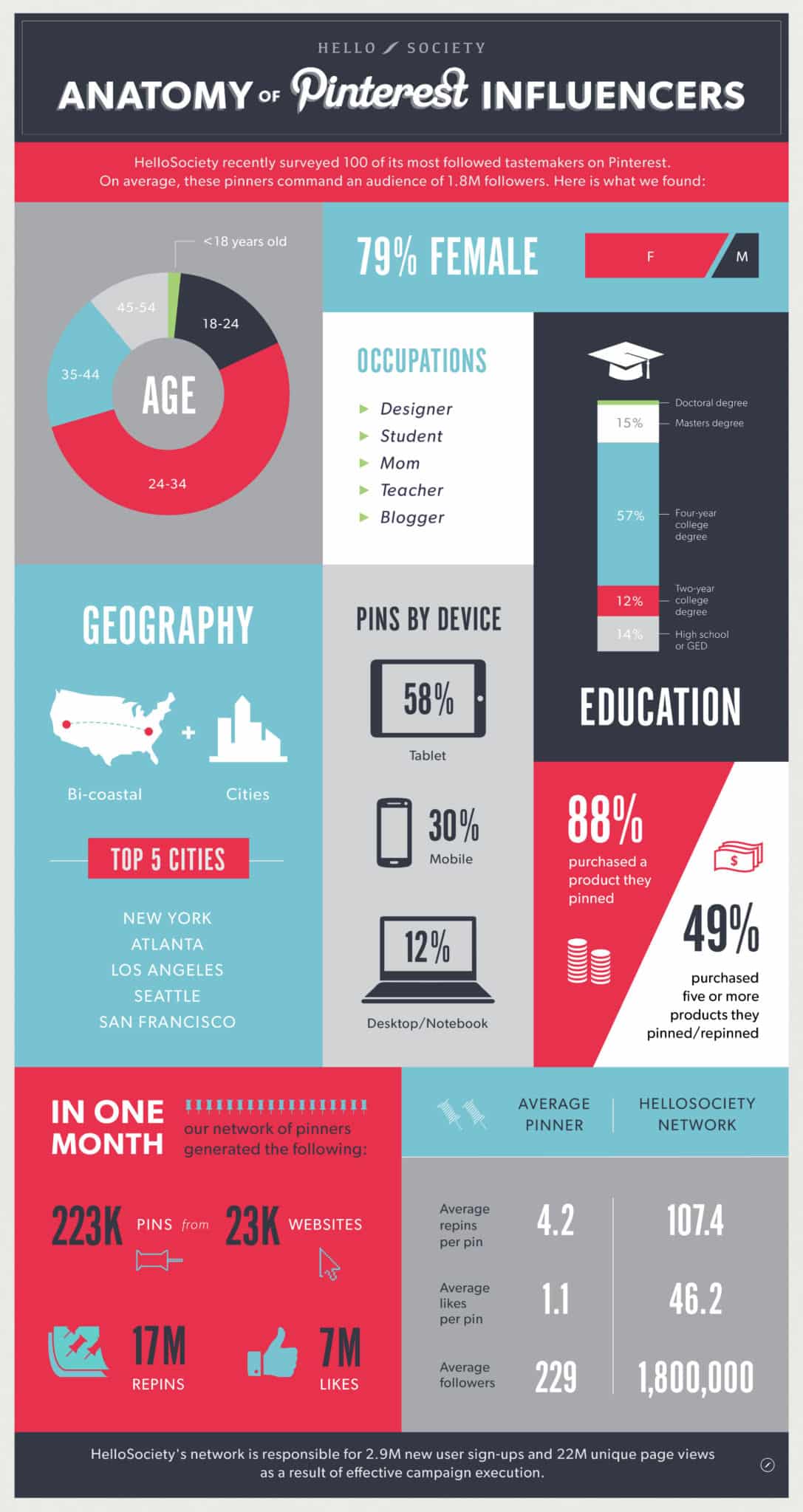 There are millions of users over Pinterest who have pinned billions of content ranging from products, interior design, architecture, clothing, places, tutorials, and even fan art and fan fiction.
How does Pinterest Work?
In simple terms – Pinterest allows users to share/store stuff online by "pinning" images and content.
Pinterest Business Model
Right from 2010, Pinterest was right on track with a web social catalog business model.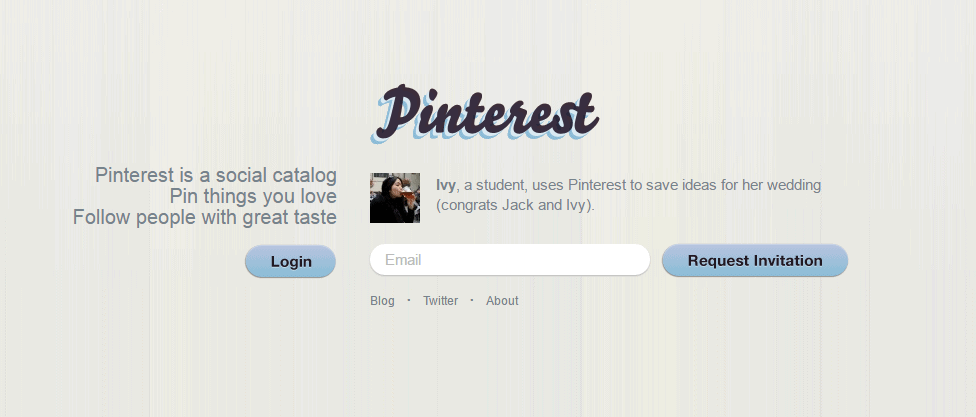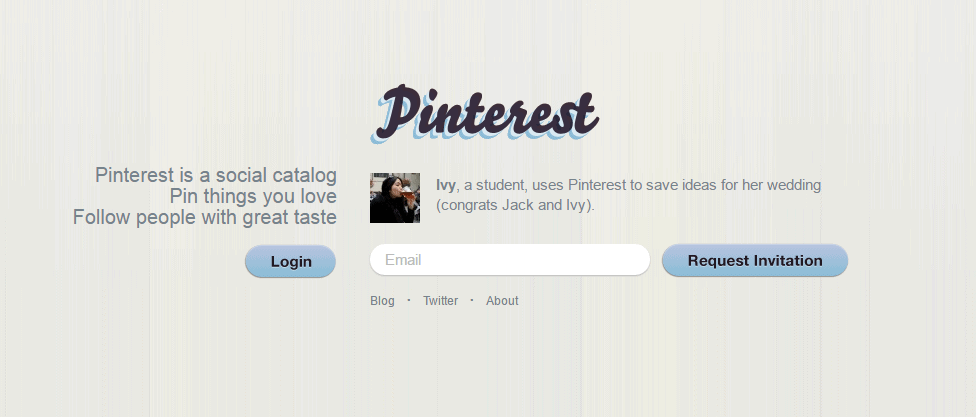 It didn't take it long to be recognized as a social networking platform as the business model included public pins and pinboards which could be re-pinned according to interests of the users.
Today, Pinterest business model has E-commerce, cataloging, and content aspects along with social networking features. Just like its counterparts (Facebook, Snapchat, etc.), Pinterest has developed an advertising revenue model where it benefits from the users visiting the websites. The company has a great potential but hasn't used its resources fully when it comes to revenue generation. But as we all know – slow and steady wins the race.
Before moving on to how does Pinterest make money, it's important to discuss the major elements of Pinterest Business Model.
Pins
Pins are the hero of the business model of Pinterest. Everything revolves around them.
Pinterest is a catalog to save and share pins. Registered users can save anything they like on the web in the form of pins. These pins can be saved using the browser extension of Pinterest or through uploading pictures on the Pinterest website.
Pinboards
Users group similar pins under a Pinboard. For example, a home interior designer will pin design inspirations and group them under a pinboard named 'interior design inspirations'. Pinboards can be both private and public. Public pin and pinboards can be viewed and re-pinned by other users. Pins and pinboards have a longer retention value in the search results as compared to other shared stuff over websites like Facebook and Twitter.
Buyable pins
Pinterest, just like Facebook and Twitter, has integrated a buy it button which let users buy directly from Pinterest without even visiting the merchant's website.
Pinterest doesn't charge any fees from merchant or consumer for buying through Pinterest. This feature has just been introduced to enhance the user experience on the website by giving users more reasons to use the platform. However, the service is only extended to merchants who use BigCommerce, Shopify or Salesforce Commerce Cloud and it isn't sure if Pinterest charges commissions from these partners. The company also has contracts with Stripe and Braintree which act as a digital wallet to store users card numbers and to conduct the transactions on the Pinterest platform itself.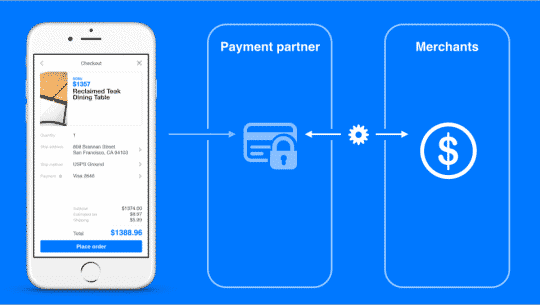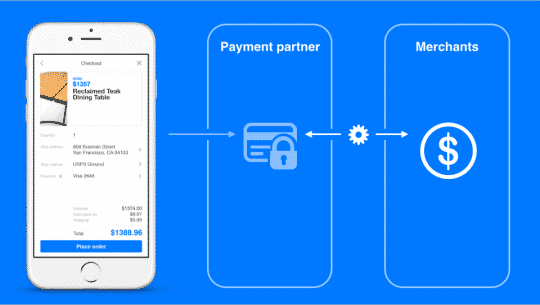 Promoted Pins
The main and the only revenue earning source of Pinterest till now. Promoted pins are advertisements / paid content by identified sponsors in the form of pins which are camouflaged yet differentiated from the usual pins. Pinterest, just like Google and Facebook, targets these advertisements according to the interests, searches, and demographics of the users. This is how Pinterest makes money.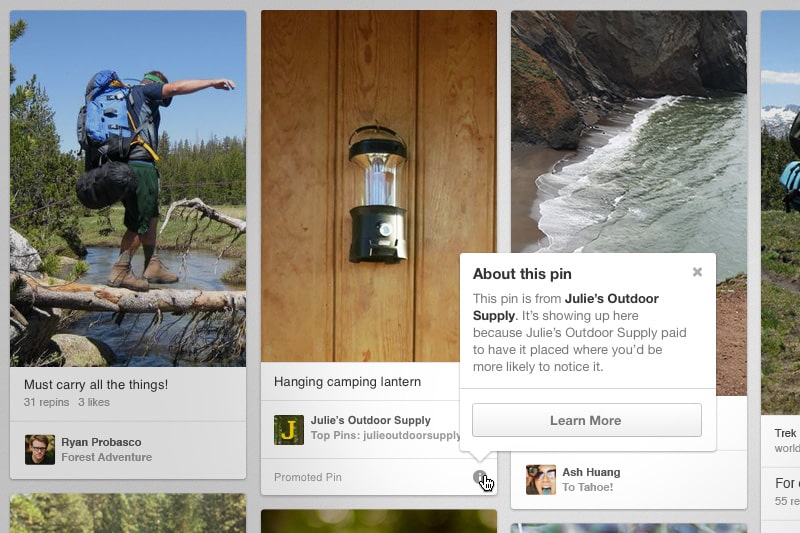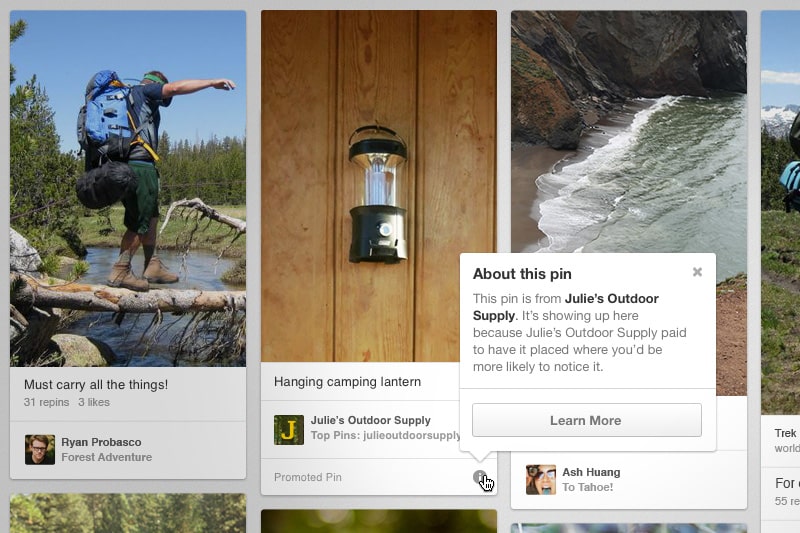 How does Pinterest make money?
Pinterest didn't have a revenue source till 2013 when it released its new feature – the promoted pins. Promoted pins are advertisements in the form of pins on the user dashboard, search results and other places on Pinterest which are promoted by an identified sponsor and which redirect to the sponsor's website or application.
The promoted pins, just like promoted content over other social media networks, are user targeted so as the user and the advertiser gets what they need. Their reach depends on the bids by the sponsor and the bids depend on the target interests and other demographic factors.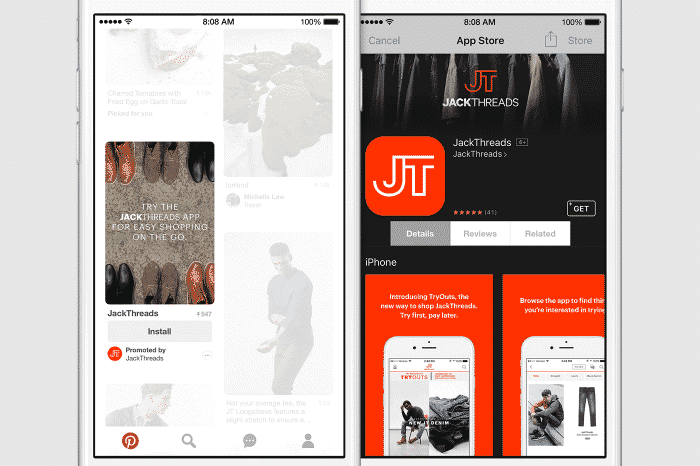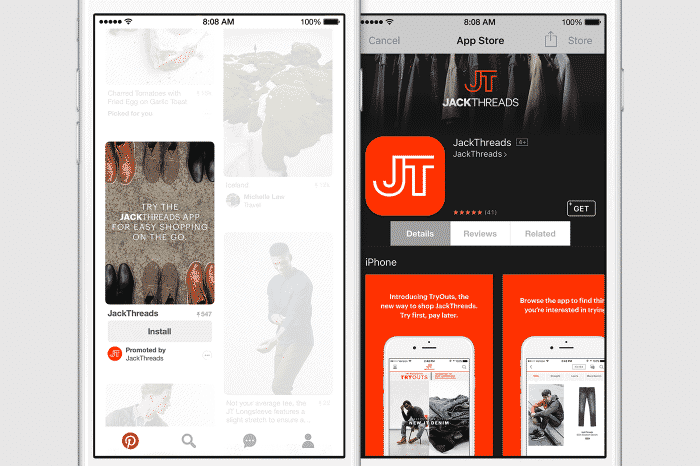 Pinterest is used by users to find, save and share the content related to their interest. This itself has created a niche which can be tapped by marketers. Unlike other networking platforms which have a primary motive of connecting people with others, Pinterest connects people with content related to their interests. This results in a better click-through rate on advertisements and more conversions.
According to a survey conducted by Millward Brown Digital on people who have actively used Pinterest in the past 6 months, 96% reported that they use Pinterest to research and gather information. 93% reported that they use Pinterest to plan for purchases, and another 87% reported Pinterest engagement has helped them decide what to purchase.
Pinterest is also the fastest growing website by overall member growth. While Facebook and other social media networks see only single-digit growth rate, Pinterest is growing at the rate of more than 50% every year.
Go On, Tell Us What You Think!
Did we miss something? Come on! Tell us what you think about our article on How does Pinterest make money in the comments section.
A startup consultant, dreamer, traveller, and philomath. Aashish has worked with over 50 startups and successfully helped them ideate, raise money, and succeed. When not working, he can be found hiking, camping, and stargazing.