Imagine having the freedom to set your own hours and work on something that genuinely interests you. Starting your business brings you closer to such a dream. But it requires effort and (a lot of) money.
In fact, 38% of startups fail only because of insufficient capital.
But that doesn't mean you can't start a business with little money. All you need are skills, common sense, and the right business idea.
Here's a list of the top businesses you can start with little money. But before that, understand what to look for in a business idea to ensure it requires less investment.
A business usually requires less investment if it:
Doesn't involve manufacturing products.
Requires minimal staff, tools and equipment.
Has low startup costs compared to the revenue it can generate in the long run.
Is service-oriented and doesn't require a lot of capital to get started.
Can be done on-demand.
Can be outsourced and scaled easily.
Requires minimal inventory and storage costs.
Is based online.
Start A Dropshipping Business
Dropshipping is when you start an ecommerce business but you don't own any physical products. Instead, when a customer orders from your store, you place a similar order from a wholesale supplier and have it shipped directly to the customer.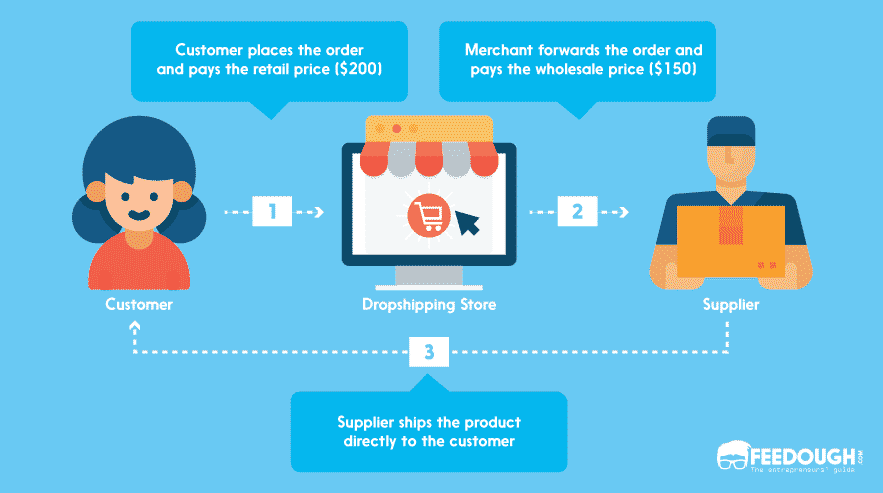 Here's how it works –
You find a popular product on wholesale websites like Alibaba or AliExpress. You then add that product to your online store with a markup price. When customers purchase from your store, you place an order with the supplier on Aliexpress, who ships it directly to the customer – without ever having to handle the inventory yourself.
Dropshipping is great for entrepreneurs on a budget because there's no need to invest in a large quantity of products upfront. You only handle the marketing and customer service, while the supplier takes care of fulfilment.
Provide Freelance Services
Providing freelance services doesn't require much upfront investment. You only need a laptop, an internet connection, and some sellable skills. If you're a capable writer, programmer, graphic designer or video editor, there are plenty of ways to get started offering your services locally and online.
The easiest way is to create a freelancer profile on popular freelance marketplaces such as Fiverr, Freelancer and Upwork. These platforms work as intermediaries between freelancers and clients that are looking for specific services.
Start Drop Servicing
Like dropshipping, when you start an ecommerce model providing services you don't provide yourself, it is drop servicing. You partner with companies or freelancers that offer logo design, social media management and web design services.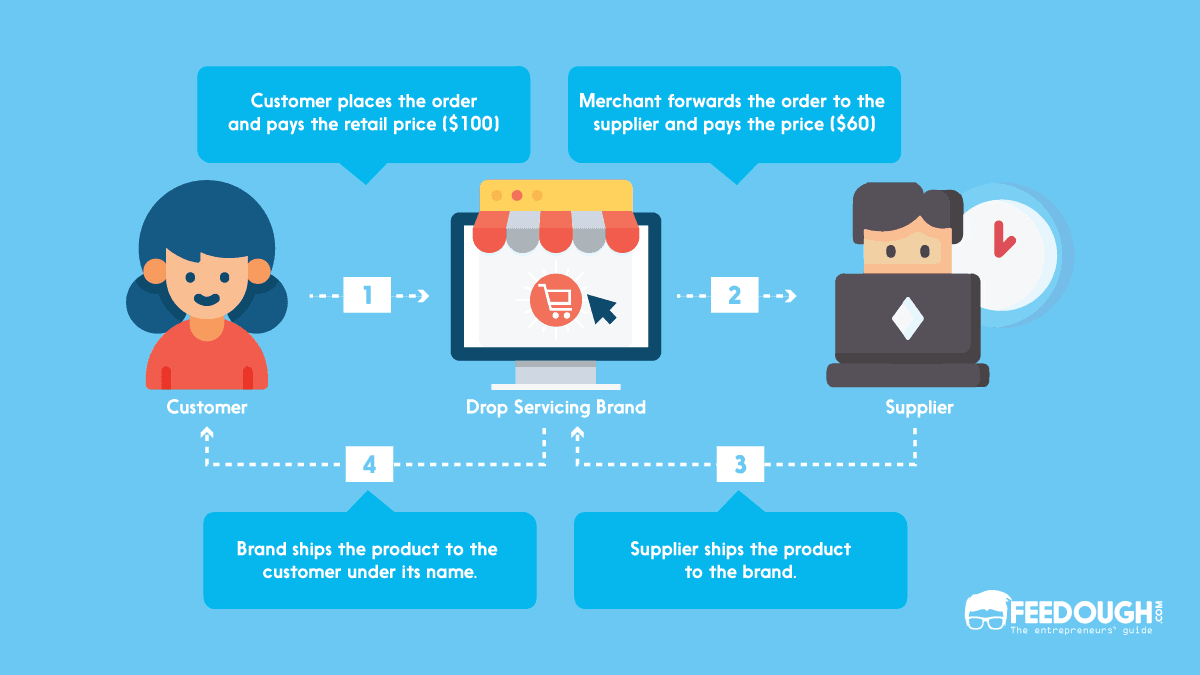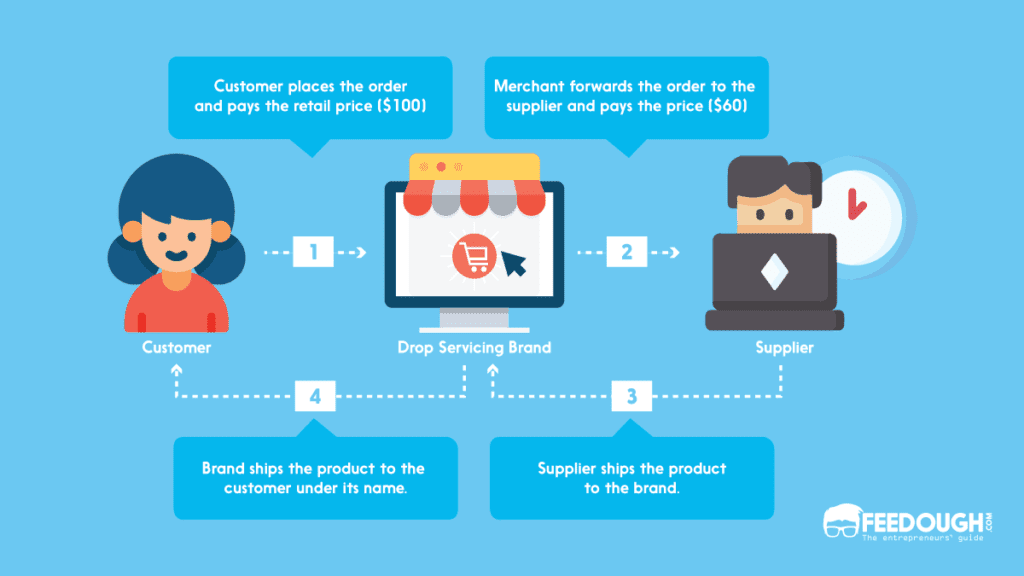 Your customers pay you for the service and once you receive payment, you "drop service" by passing it on to a partner who will deliver the service.
All you need to focus on is marketing your services and getting them done by freelancers from Fiverr or Upwork.
Develop Online Courses
If you have a knowledge and passion for teaching, online course creation can be your perfect business. People are always looking to learn something new, whether it's about photography, coding, or yoga.
All you need to do is:
Pen down your skills and knowledge in a structured and organised manner.
Create video tutorials, E-books or audio files for your course material.
Decide which online platform you would like to host your course (e.g., Udemy, Skillshare, etc.).
Set a price for your course and promote it within your network, social media, or other online platforms.
The best part about course creation is that you don't need a website or marketing skills to start. After you upload your course content, the online platform will take care of all the promotions.
Start A Print On Demand Business
Like dropshipping, print-on-demand is a business model where you design products, upload them to an online store and get them printed by a third-party manufacturer like Printful, Printify, etc. only when a customer orders. The manufacturer then ships the product directly to the customer for you.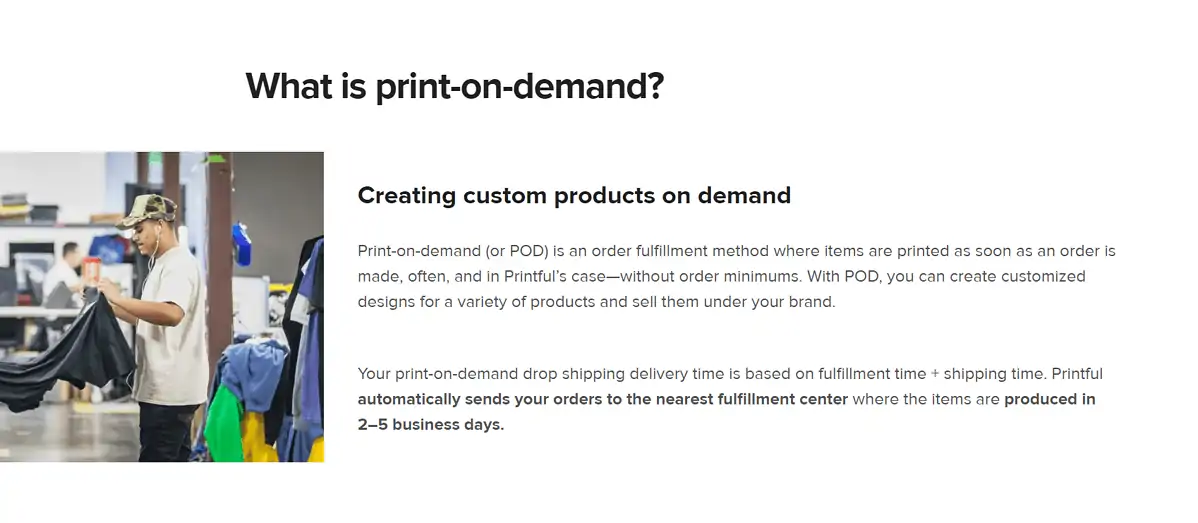 Since print-on-demand doesn't require an upfront cost to stock inventory, it's a great way to start a business with little money.
To create your own products and designs, you need basic graphic design skills (or you can outsource them on an outsourcing website like 99designs).
Once you have designs ready, you can start your shop on marketplaces like Etsy, Redbubble, and more. This even saves the capital and time that goes into developing your ecommerce store.
Make Money Through Affiliate Marketing
Affiliate marketing is a model where you, as an affiliate marketer, recommend a product to someone else and earn a small commission when they buy it.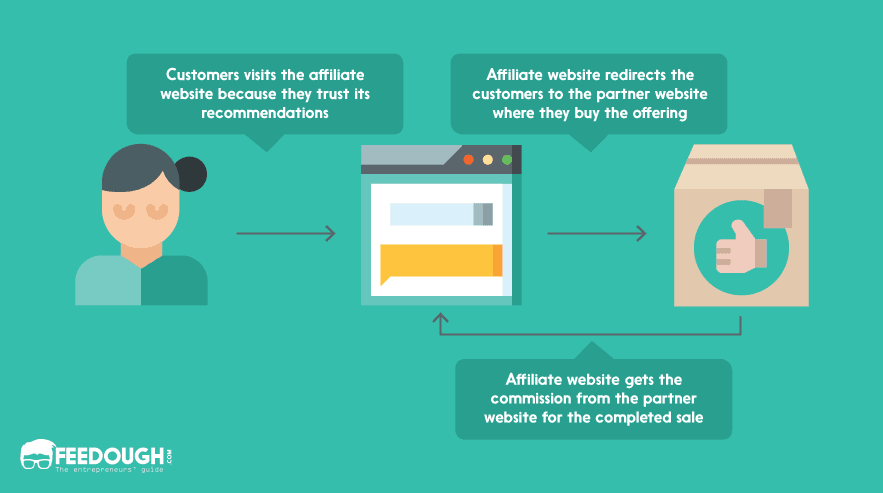 It works straightforwardly. All you have to do is find a product you believe in, and promote it on varied channels like your WhatsApp group, Pinterest post, website, blog, or social media posts in a way that convinces someone else to buy it.
Often, companies have affiliate programs that provide unique links and banners to you for sharing products and services with your network. Everyone gets a different link that contains a tracking code that helps you and the brand measure the success of your promotion and payout accordingly.
The best part about affiliate marketing is that it doesn't require any investment and you can do it virtually from anywhere.
Start Podcasting
Podcasting refers to creating and broadcasting your own digital audio show. Consider it similar to a radio show, except:
It is launched digitally
People can listen to it on-demand (at any time) on any device (phone, laptop, tablet etc.)
Today, 62% of Americans have listened to a podcast, which makes it an excellent business opportunity for entrepreneurs.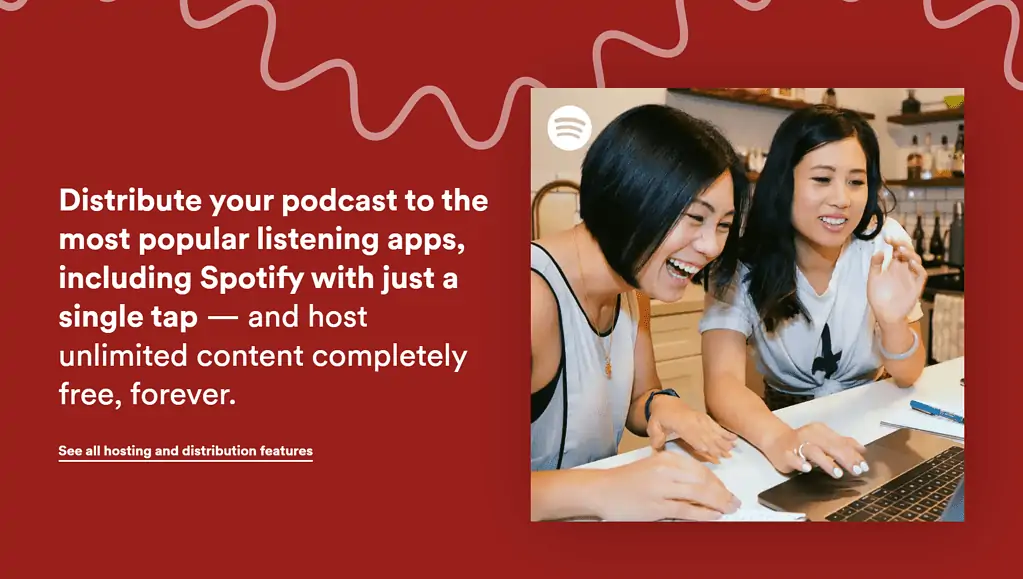 Creating a podcast requires very little money and resources. You can record from the comfort of your home using nothing but your phone, publish it on the internet for free using platforms like Anchor.fm, and start monetising your podcast with advertising, affiliate marketing, sponsorships or even by selling your own products or services related to the topic you are talking about.
Become A Demand Influencer
Influencers are people who have the power to shape opinions and drive the actions of their followers. They can be celebrities, prominent bloggers, or people with a large following on social media.
Since 84% of people purchase something via an influencer recommendation, influencer marketing is now integral to many business marketing strategies.
For you to become an influencer, you need to have a good understanding of your target market and how best to reach them. Start by creating interesting content that people can relate to and engage with on the platform they use (for example, Instagram or Telegram). Focus on creating a personal connection with your followers to ensure they keep returning to your content. This will help you build trust and credibility and, in turn, increase your influence.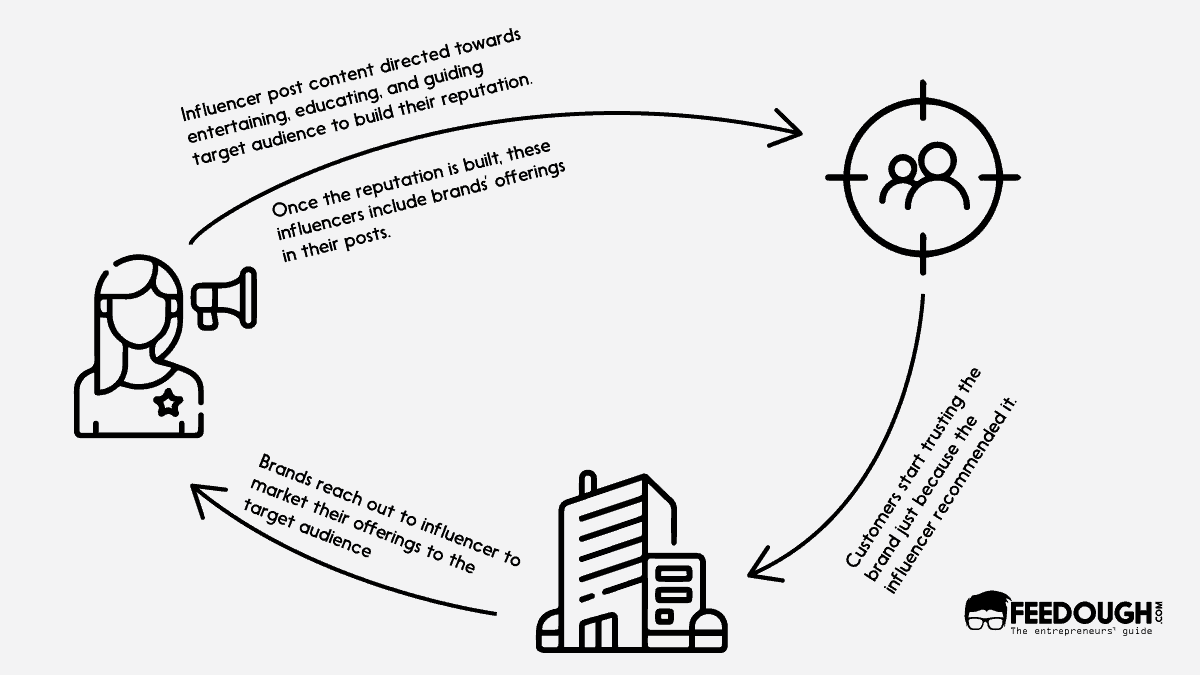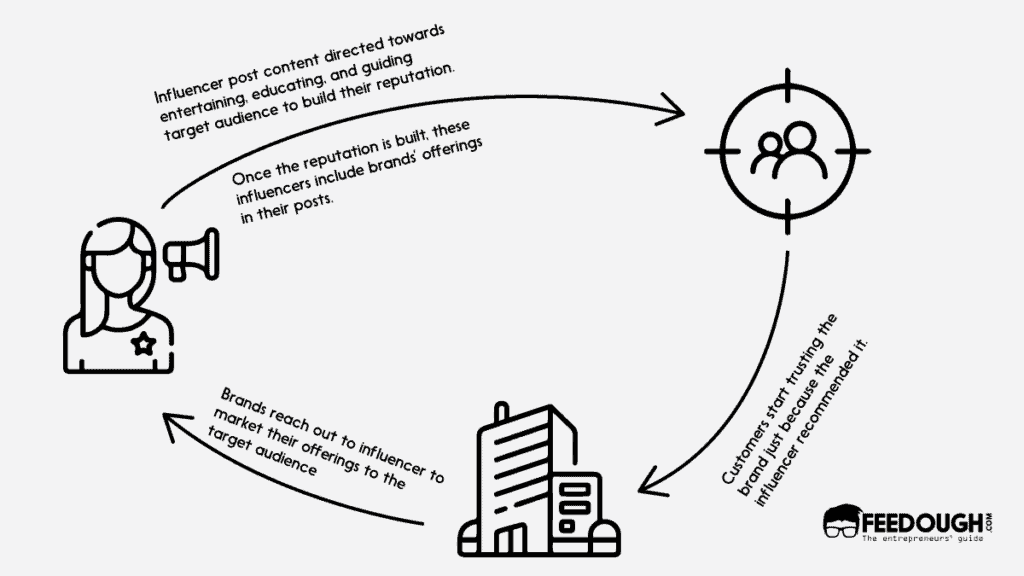 The process requires no upfront investment other than your time and energy. As your following grows, so too will the opportunities to monetise your influence. This could involve sponsored posts, brand collaborations, or selling your own products.
Earn With Stock Photography
Stock images are generic photographs marketers purchase from online sites to use in their campaigns.
For example, a website might need images of happy families using a product they can buy directly from sites like Shutterstock or Getty images.
As a stock photographer, you can earn money by selling images to these sites. All you need is a good camera (or phone), some photography knowledge and the time to take the photos that are in demand.
Provide Airbnb Experiences
Airbnb isn't just a place to stay anymore. The company has expanded its offerings to include experiences which allow you to lead activities in your area for visitors and locals alike.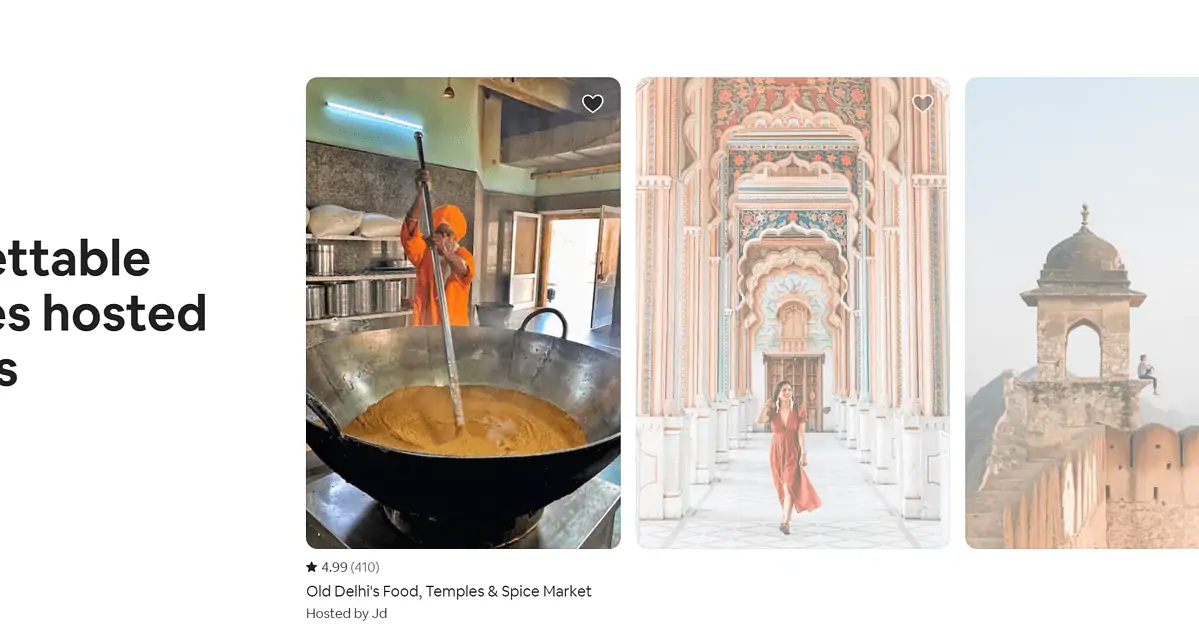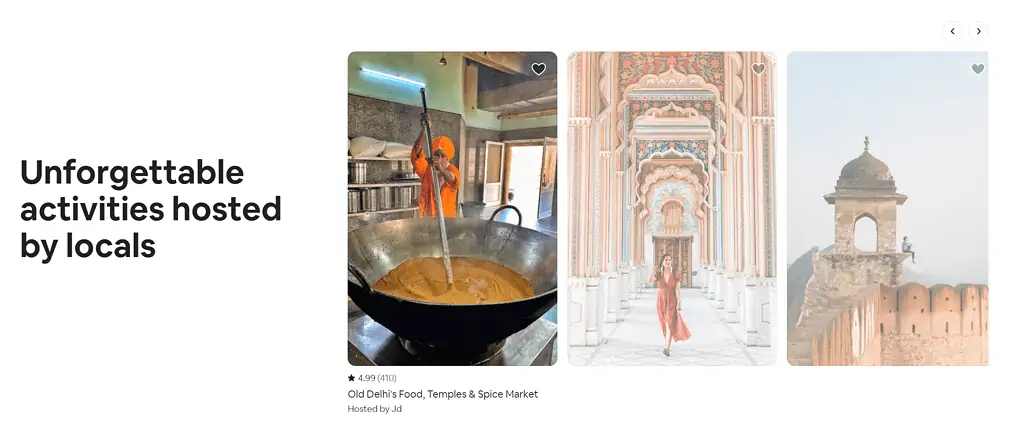 From leading a food tour of your town to teaching people how to do yoga, you can take advantage of plenty of opportunities on Airbnb.
All you need to do is register as a guide and create an experience that people will love.
Become A Copywriter
Copywriting refers to writing content for businesses to use in their marketing efforts. It can range from blog posts and website copy to emails and social media messages.
Unlike product-based businesses, you don't need any upfront costs to get started.
All you need is a laptop, some creativity, and the ability to write engaging copy that will resonate with your target audience.
You can either start work by launching your agency or become a freelancer to find clients on platforms like Upwork and Fiverr.
Earn Through Digital Assets Flipping
You can even make a fortune by buying websites, domain names, and apps for less money and then selling them for a profit.
Here's an example – you can look for expired domains on Godaddy auctions selling for $200 or less, and then flip it for a profit to a person you believe could use it for their business.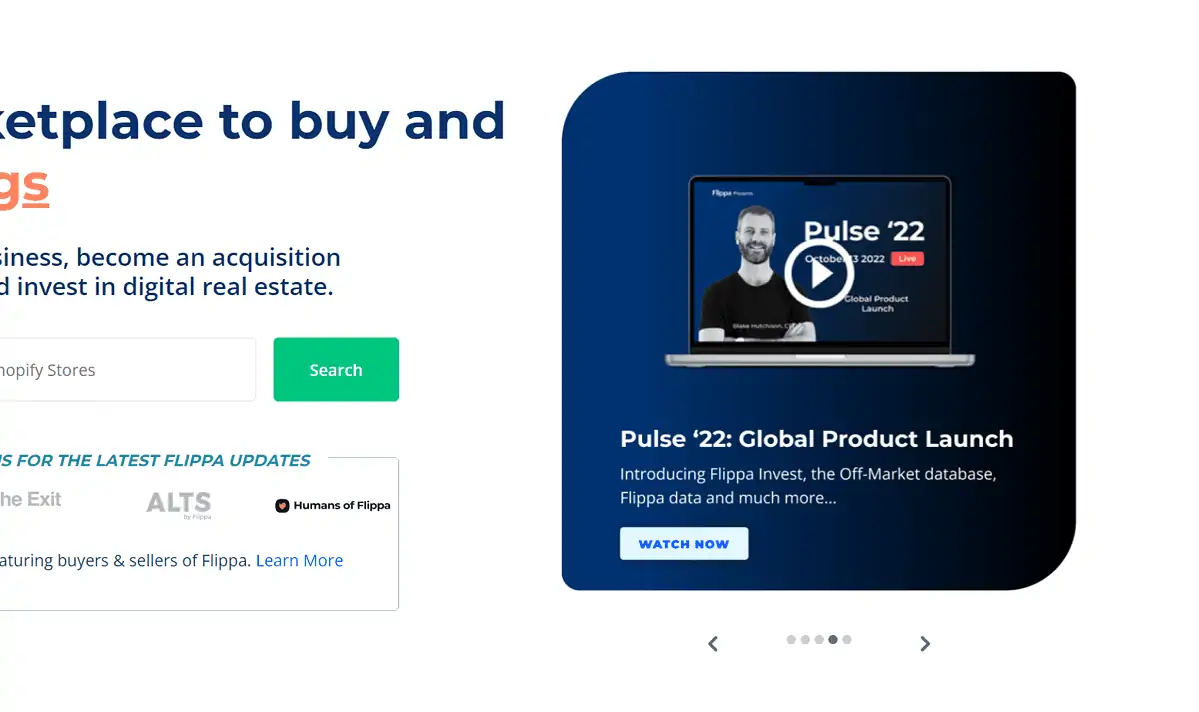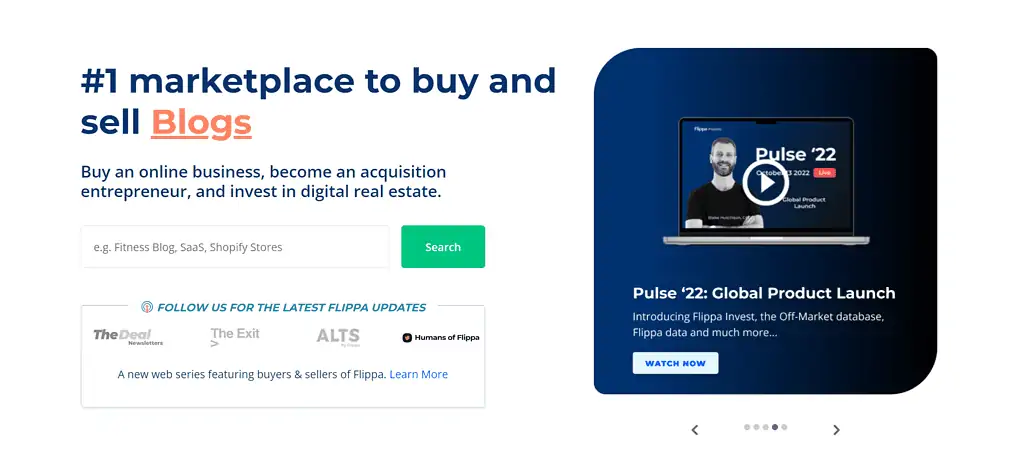 Similarly, marketplaces like Flippa host numerous starter websites that you can buy for a few hundred dollars and then flip for good money with a few improvements.
Provide Virtual Assistant Service
Similar to freelancers, virtual assistants are skilled individuals who can provide administrative, creative, technical and other services to clients remotely.
But unlike freelancers, virtual assistants usually:
Offer a wide range of services
Work remotely
Offer services for a long-term
Are paid a salary or an hourly rate
Are duty bound
For you to start such a business, you need a reliable computer, an internet connection and the right skills. Additionally, you need to have an efficient setup for communication with clients.
Once your business is up and running, you could offer services such as diary management, social media management, blog writing or customer support.
Like freelancing, you can post your gigs on freelance marketplaces like Upwork or Fiverr or apply to be a part of virtual assistant companies like Zirtual.
Sell Creative Assets On Etsy
People love to buy unique items and creative gifts. Be it handmade items, vintage products, or digital art like SVGs, Etsy lets you list and sell your creative assets to a worldwide audience.
All you need to start a business on Etsy is an account and a little money for the transaction fees ($0.2 per listing and sale).
However, you can even start this business even if you're not creative per se. You can:
Flip products on Etsy
Get a freelancer to design some creative assets for you
Buy SVG bundles in bulk and resell them on Etsy
Start Your YouTube Channel
People love watching videos. In fact, 66% Of people consider video to be their top information source. And YouTube, being the number two search engine in the world, is a great platform to start your video creation career.
You start with selecting a niche and understanding what viewers want. Then, just like blogging, you do keyword research and create videos around those keywords. Finally, you monetise your channel with ads, affiliate links, and sponsored posts.
Here's an example. Suppose you're a guitarist who can teach chords and songs. Start a YouTube channel on guitar lessons, look for songs or chords that people want to learn, create videos around it and share it with the world. Once you get good engagement and followers, you can monetise your channel.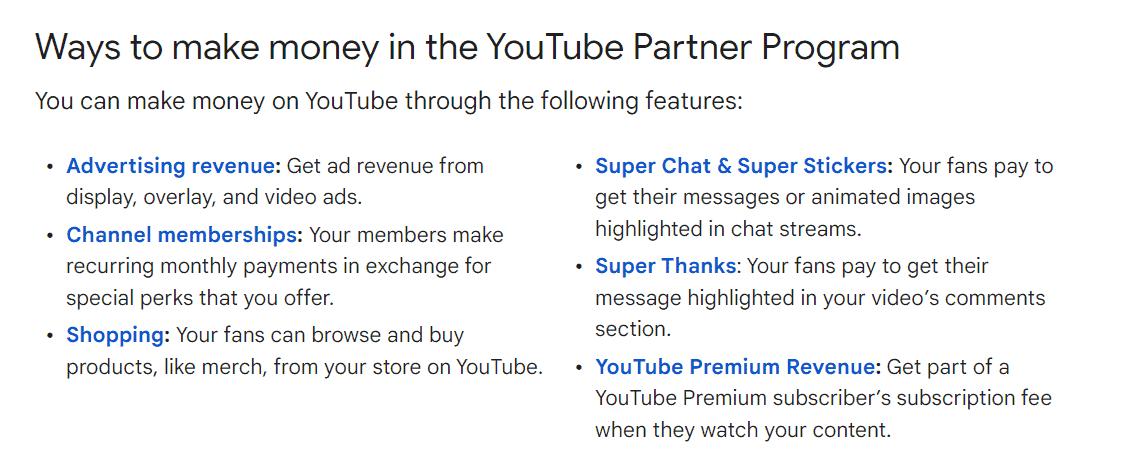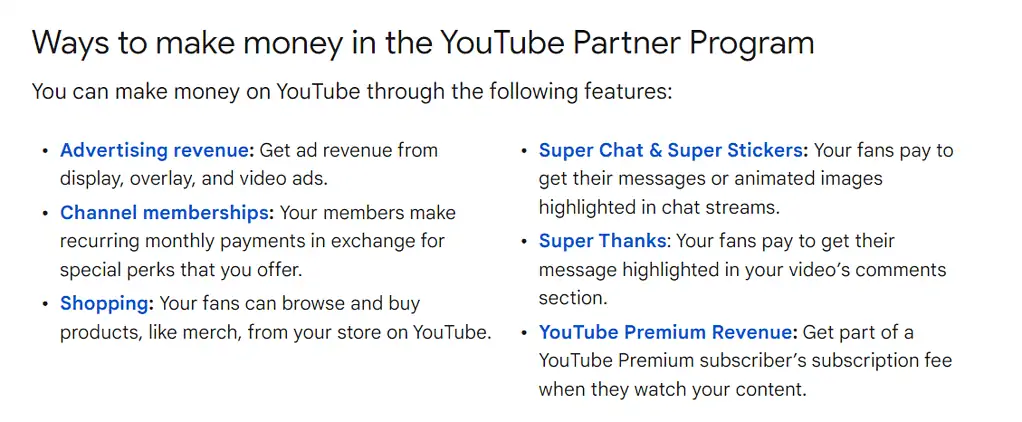 The best part is that you don't need to spend thousands of dollars on equipment for YouTube. You can easily create videos with your smartphone and some editing software.
Start A Website Designing Business
If you're good with design and coding, you can create websites for small businesses. All you need is a laptop and some coding knowledge.
You can start a development business either by starting an agency (and outsourcing most work) or by becoming a freelancer. Both have their pros and cons.
Being a freelancer helps you:
Avoid the overhead costs of running an agency
Work on projects you're passionate about
Capitalise on freelance marketplaces' web dev demand
On the other hand, starting an agency offers more security and potential for growth. You can also hire others to help with the workload in the future.
Become An Event Planner
An event planner is an individual responsible for organising events such as parties, weddings, conferences and corporate meetings.
Even though this business requires you to have tons of contacts, creativity and organisational skills, the starting capital is quite low.
You can use free or cheap online marketing tools such as social media platforms to promote your services. Additionally, you may need to invest in event planning software to help you manage your bookings and payments efficiently.
Start A Pet-Related Business
Pett-sitting, pet walking, grooming, and pet training are some of the most trending business ideas with increasing demand. Platforms such as Rover and Wag! have made it easier for people to find pet owners who need help with their pets.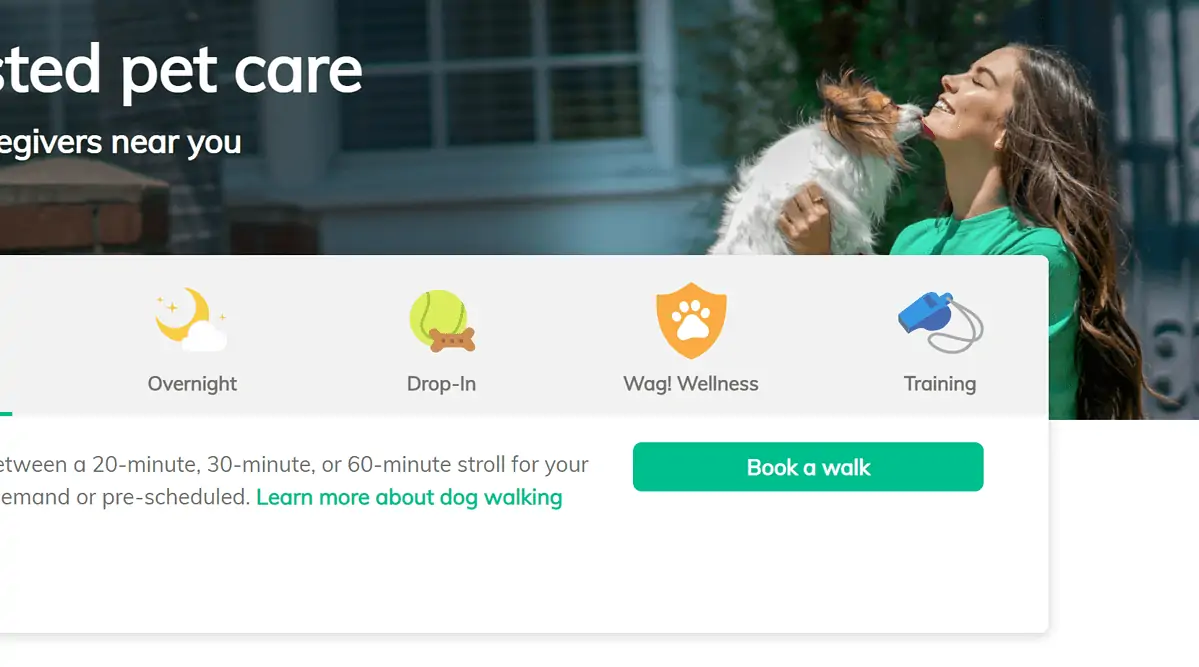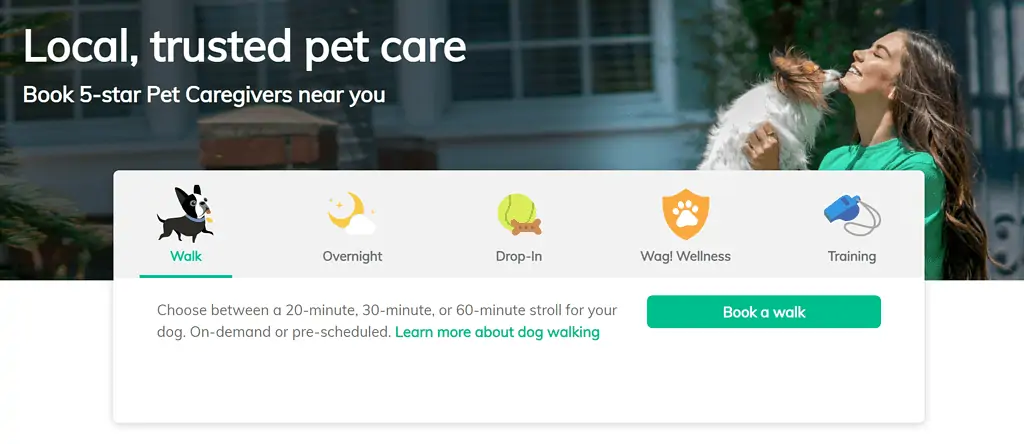 All you need to start is the initial investment for pet-related products and supplies, such as dog beds, leashes, collars, toys, treats, grooming tools, and food. Additionally, you may need a vehicle if your service involves pet transportation.
Start A Digital Marketing Agency
From SEO, SEM, SMM, and website design to content marketing, digital marketing agencies are in high demand. The business is more skill-intensive than capital-intensive, so you won't need to invest much money.
Ensure to invest your initial capital in learning one or few digital marketing skills that you can offer, creating a website and building an online presence to attract clients.
Once done, you can use free or low-cost tools like Hootsuite, Canva, Google Ads, etc., to help these clients grow their online presence and reach their target markets.
Become A Voiceover Artist
With a rise in video marketing, voiceover artists are also in high demand. Similar to other gig-oriented businesses, voiceover artists need:
Good voice and skills
A decent setup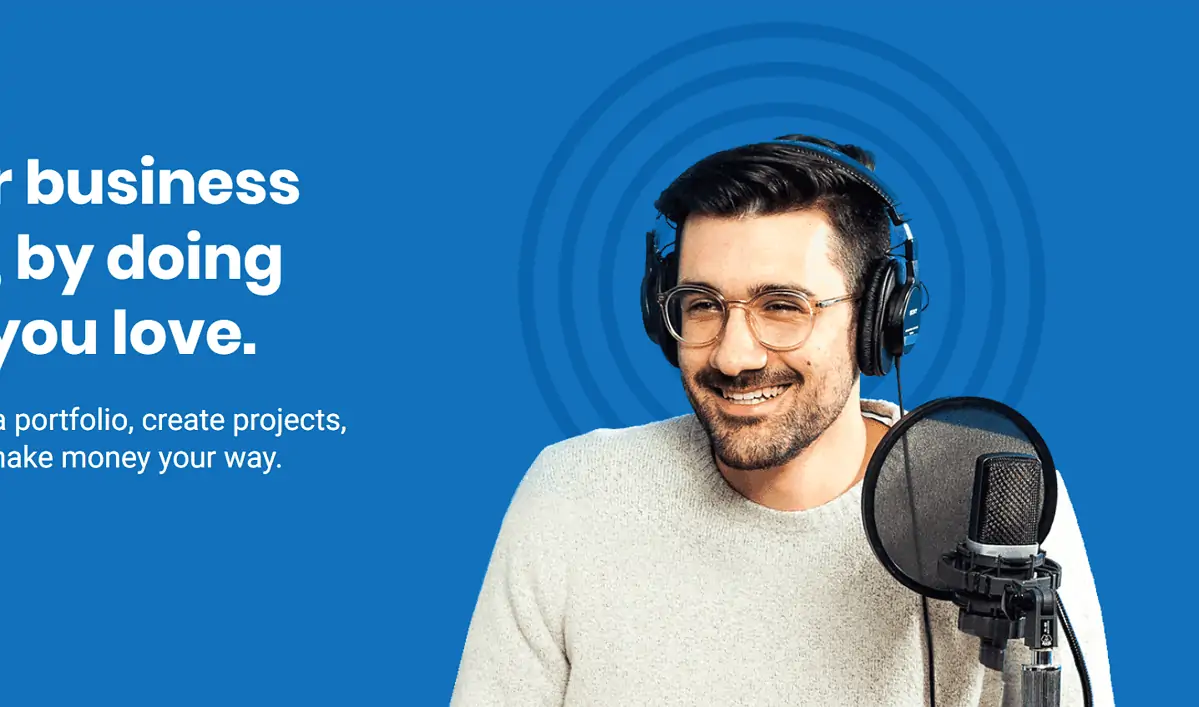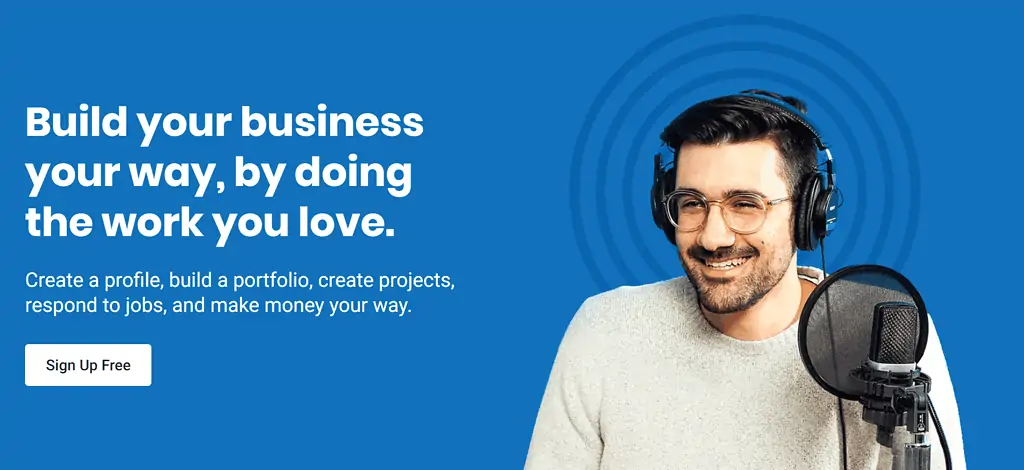 You'll find several platforms and marketplaces like Voices.com and Fiverr where you can connect with clients and get paid for your voiceover services. However, know that this industry is highly competitive and requires a lot of effort to get noticed.
Become A Resume Writer
The job market is competitive, and employers are looking for the best candidates, which means a professional resume is essential. Starting a resume-writing business can be a great option if you have excellent writing skills and experience in crafting resumes.
You can start the same as an agency and outsource the work, or you can work individually as a freelancer. To get started, you'll need to create a portfolio to show prospective clients your work, and invest in quality resume-writing software. With effort and marketing savvy, you can earn money quickly as a resume writer.
Go On, Tell Us What You Think!
Did we miss something? Come on! Tell us what you think about our article on best business to start with little money in the comments section.
A startup consultant, digital marketer, traveller, and philomath. Aashish has worked with over 20 startups and successfully helped them ideate, raise money, and succeed. When not working, he can be found hiking, camping, and stargazing.