The next time you go on Instagram to scroll down reels, market products, post a picture or view stories, think about how it became such an important aspect of your life. How did two nerds, well-placed at Google, pivot their lives to create a platform that made people share their lives online?
Every 1 second, 1,074 pictures; every 60 seconds, 64,440 photos; and every hour, almost 4 million images are uploaded on Instagram. But things weren't always this way. Its growth involved many ups and downs, conflicts and much more in capitalising on emerging trends.
Here's a brief history of Instagram explaining its ideation, the initial model, its rise and popularity, Facebook's acquisition, and Instagram in the 2020s.
Who Founded Instagram?
Kevin Systrom and Mike Krieger founded Instagram in 2010 when they left their jobs to lend their complete focus to Instagram.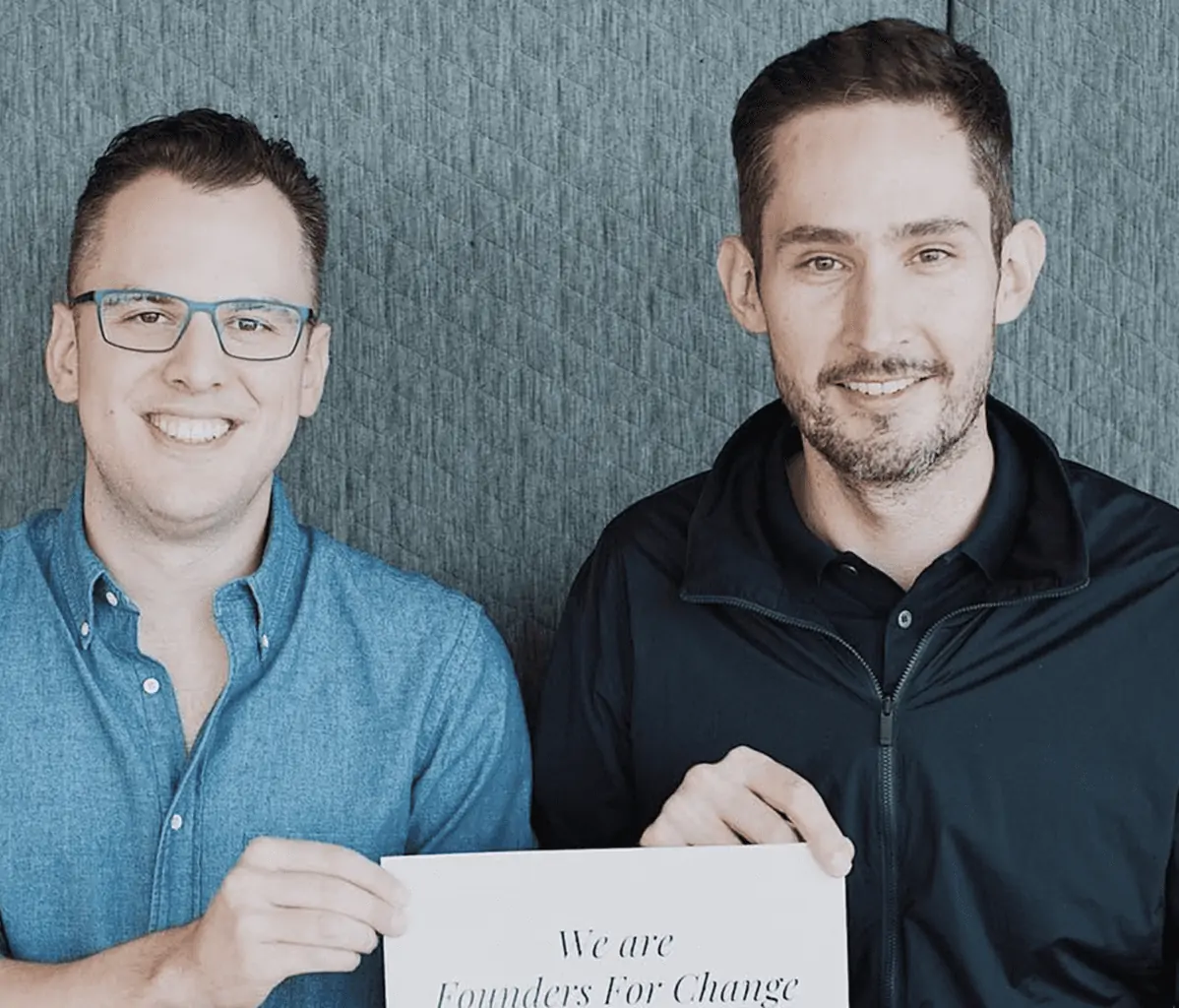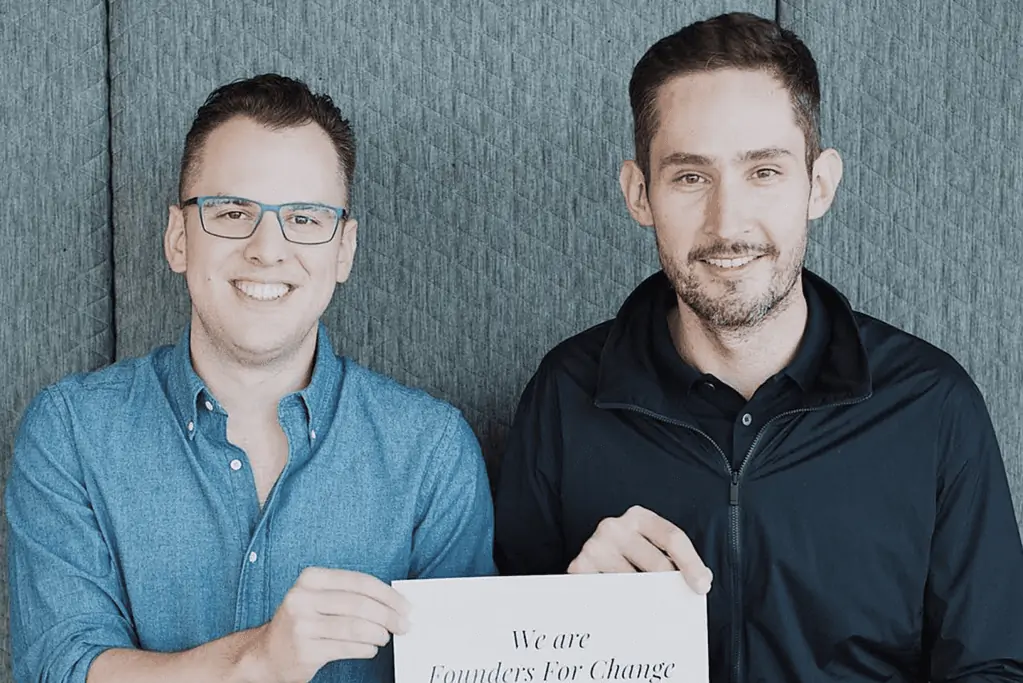 The story started when Kevin, a Stanford University graduate and former Google employee working at Nextstop.com, learned the potential of entrepreneurship and was fascinated by his love for Burbon Whisky.
The Burbn – Whiskey Dream Of Kevin
Kevin wanted to know all the places that served fine Bourbon whiskey. To obtain that information, he created an app called 'Burbn' that allowed people to share their check-ins and pictures with the world.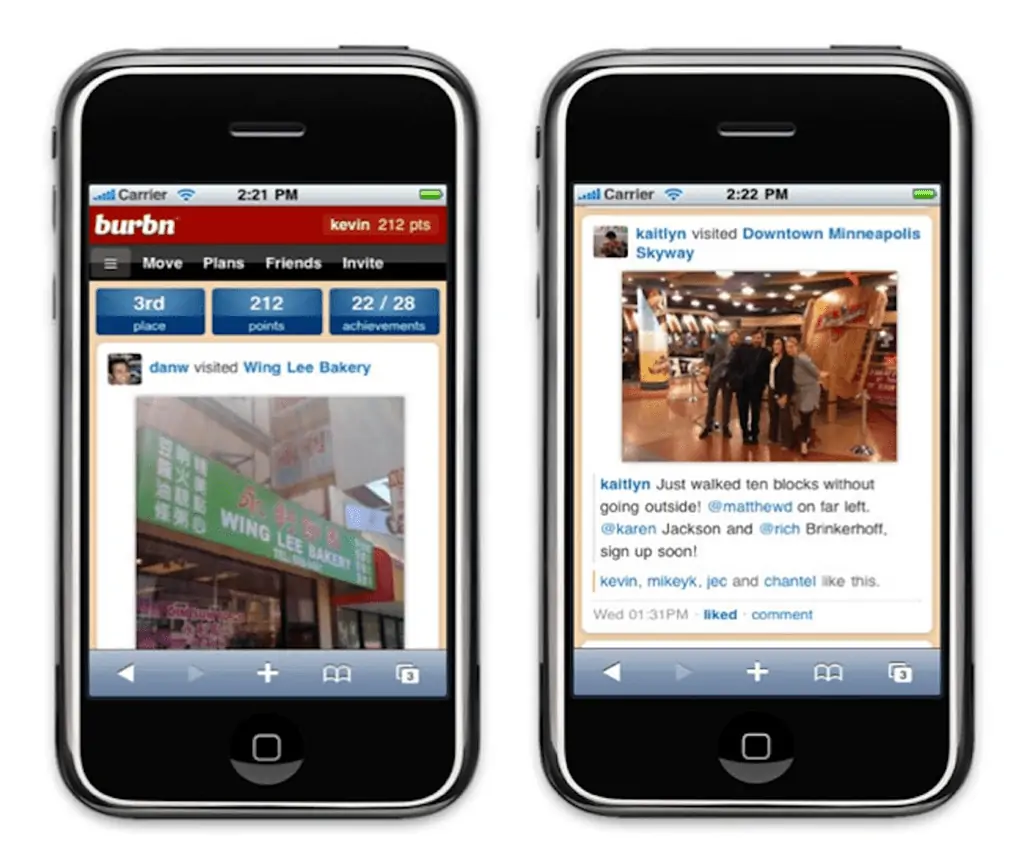 However, things that leave a mark on the world are all about being at the right place and at the right time, and Kevin got lucky in it – because he got to reach the party that changed his entire life.
The Game-Changing Party
Kevin attended a party, Hunch, that was for Silicon Valley startups. Here, Kavin met two venture capitalists from Baseline Ventures and Andreessen Horowitz and discussed the prototype of the Burbn.
The idea of an easy photo-sharing application that has a check-in feature too impressed them.
After the first meeting, Kevin took a leap of faith and quit his job to focus on Burbn. Within two weeks, on March 5, 2010, he closed a $500,000 seed funding round deal with the capitalists he met at the party.
After he raised the funding, before hiring employees, Kevin was looking for a partner to work with, and he could rely on. This is where Mike Krieger came into the picture.
Mike's Entry (the Co-Founder Of Instagram)
Mike Krieger was a Brazilian-American, 25-year-old man who joined Kevin as a software engineer. He became the co-founder of Instagram and served as its CTO.
The two met during their time at Stanford, and their interests in app development made it easy for them to work together and become partners.
From Burnbn to Instagram
People did not use Burbn for check-ins, but they were crazily using it as a photo-sharing app.
This behaviour made founders decide to double down on their data, focus on the photo-sharing infrastructure, and scrap away all the other things.
They started with analysing the competitors (famous photo-sharing applications) and quickly homed the two names – Hipstamatic & Foursquare. These applications had great features, but their photo sharing was hard and complicated.
Moreover, even though Facebook was the king of social media then, its iOS application did not have a good sharing feature.
That is where Mike and Kevin saw an opportunity to sneak between photo sharing applications and Facebook to develop an easy-to-share application that made photo sharing easy.
At that point, they chopped all the features off and just pivoted towards photo sharing with likes, comments, and a few filters that allowed people to make plans with future check-ins and earn points for posting pictures while hanging out with friends.
So, as the motive was focused on developing the application, they changed the application's name to Instagram – a portmanteau of instant camera and telegram.
In a conference in 2012, Kevin said Burbn was a false start and quoted,
"You have to go through false starts. The best companies in the world have all had predecessors. YouTube was a dating site."
Launch & Initial Growth Of Instagram
The duo and their small team worked tirelessly and, in 8 weeks, coded the application Instagram and provided the Beta version to their friends.
And then Mike posted the first picture on Instagram, which was of Soth Beach Harbour on July 16, and just a few hours later, Kevin posted a picture of a dog and his girlfriend's feet (that is mistakenly considered as the first photo).
After they received a positive response from their friends, fixed all bugs, and were satisfied, they decided – it was showtime.
The cofounders of Instagram, Mike and Kevin, launched the Instagram app on October 6 2010.
Within a day, the application got 25,000 users (in fact, in hours) and earned 1 million users in a week. It also became the number one free photography application on the same day.
Upon being asked about the rapid growth, Kevin said –
"I think we're reigniting our passion for casual photography… [Instagram] has taken on a life of its own — it's definitely no longer our product anymore. It belongs to the community."
Moreover, when asked about the pivot of check-ins, Kevin said that sometimes it's useful for pictures, but sometimes people just don't care — they just want to get the picture out there as quickly as possible. He added,
"We're not a check-in app; we're a life-sharing app,"
This is how instagram looked when it was launched.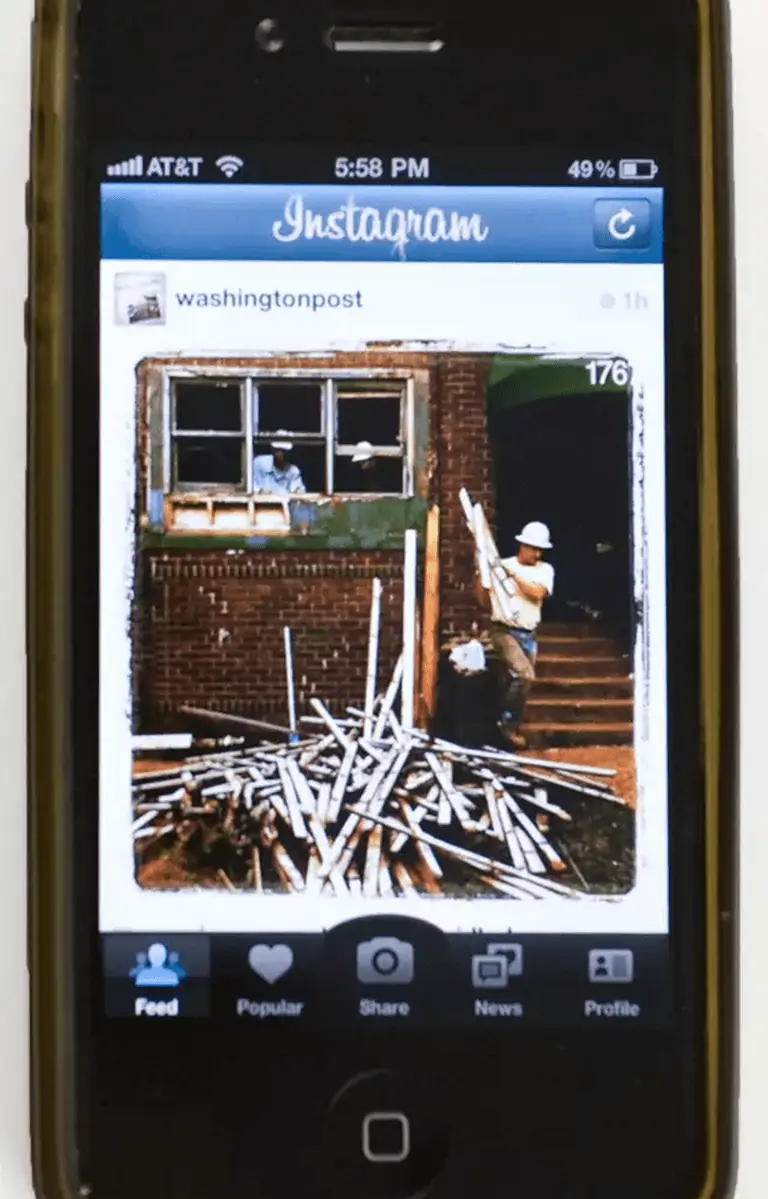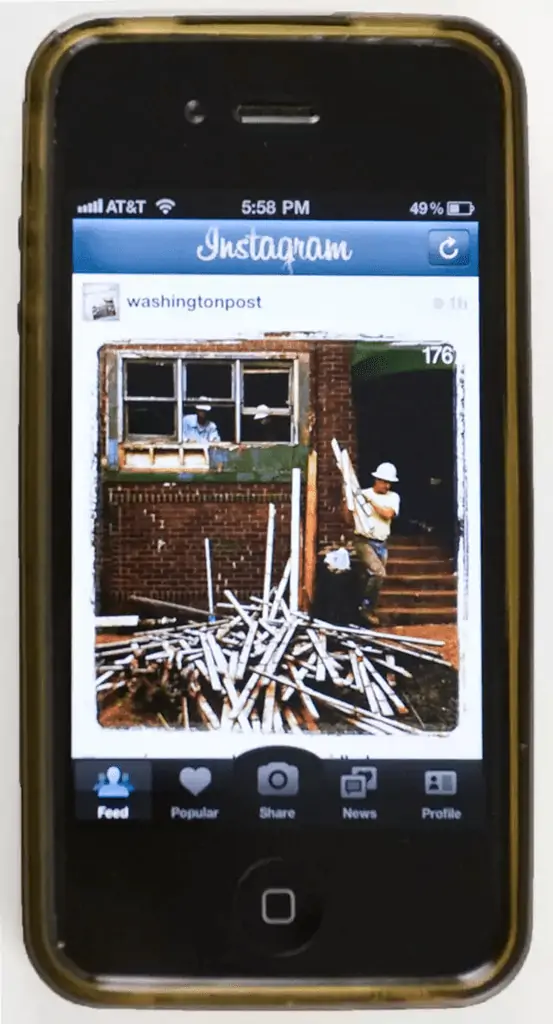 Series A Funding
In 2011, when Instagram had 1.75 million users who posted around 290,000 photos daily, it raised the interest of investors in the company.
Thus, in February 2011, Instagram raised funding of $7 million from Benchmark Capital and some individual investors, like ex-Googler Chris Sacca, Twitter founder Jack Dorsey, and Quora CEO Adam D'Angelo.
Though the company acquired incredible funding, had a great name in the industry, and was able to hire a huge team, Kevin and Mike kept the company really small, with just a dozen employees.
Rise & Popularity Of Instagram
The minor and major changes in the app (like adding 'Hashtag' that made finding like-minded people and photo tagging easier) made Instagram gain a huge audience of 5M users in June 2011.
Instagram hit 10M users in September 2011 – a remarkable achievement in the journey of rise.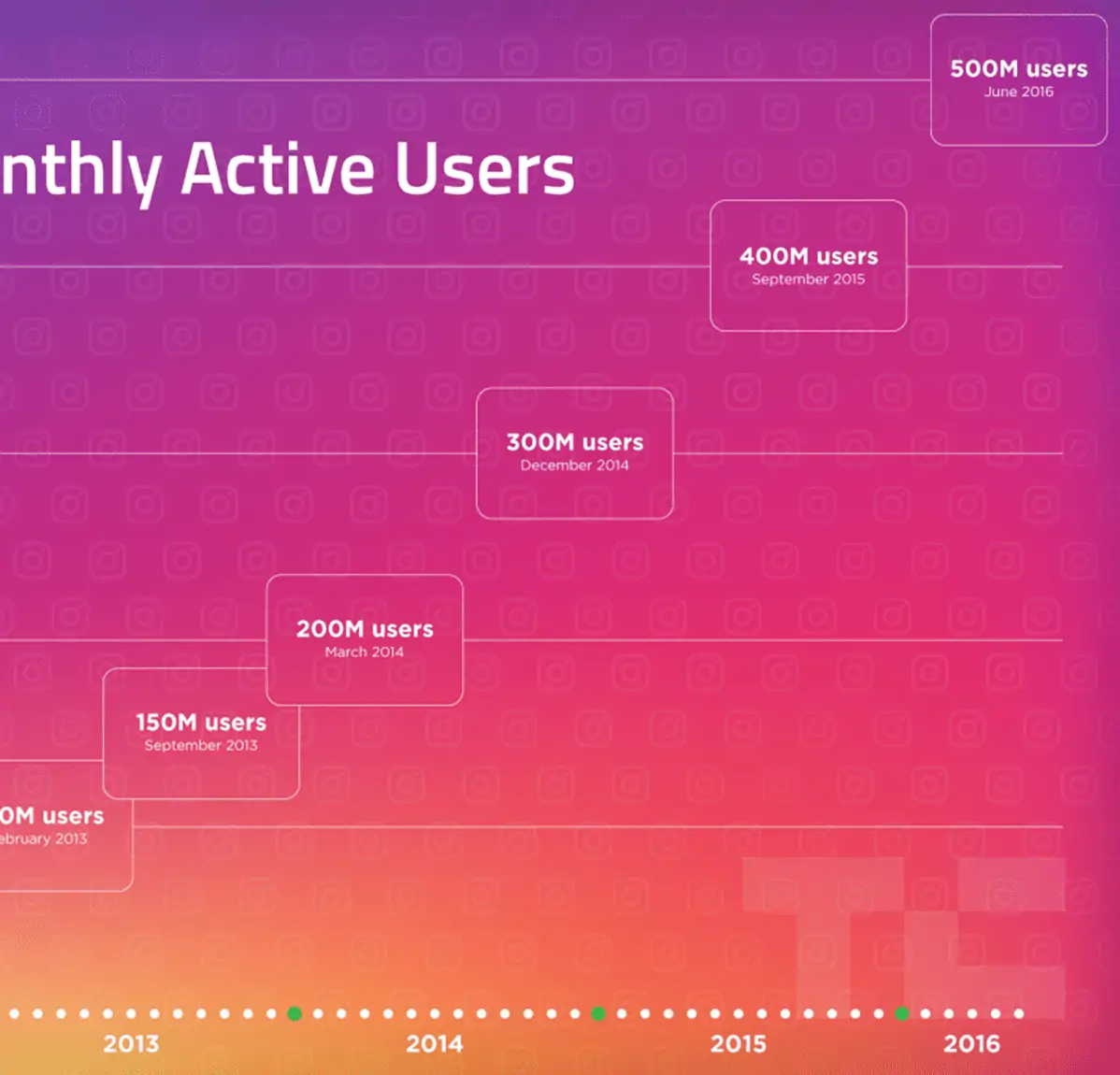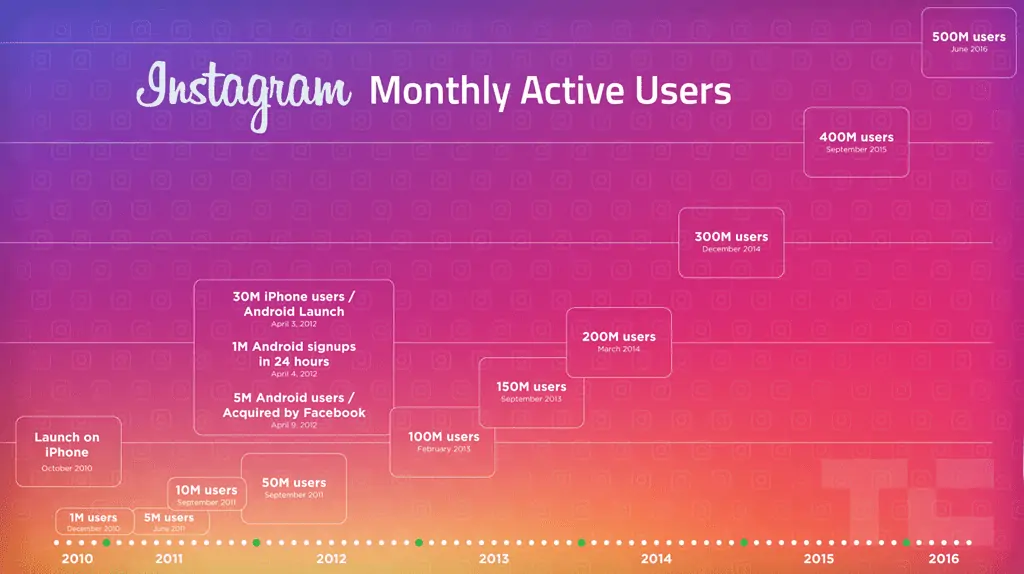 But the more important stat Instagram analysed was it had 3M daily active users. The figures demonstrated that people were using the photo app every day, and it was becoming an addiction and not something which people viewed occasionally – and that was the truer achievement for Instagram!
Version 2.0 of Instagram Goes Live
With the growing popularity, the team realised an increasing demand for advanced features, including new and live filters, high-resolution photographs, instant tilt–shift, one-click rotation, optional borders, and an updated icon.
After Instagram Version 2.0 got live on the App Store (iOS) in September 2011, and people used it, they loved the idea of being able to add new filters to their pictures that effectively hid the qualitative inferiorities of their pictures.
Instagram's Android Version
Instagram, the popular social media networking and photo-sharing platform with 25 million users on iOS devices was released in the Android operating system on April 3, 2012.
And soon after its release, it surpassed a million downloads in less than a day of availability.
Upon asking Kevin about why it wasn't released on Android or other platforms earlier, he said:
"There's no reason to be on two platforms from day one. You need to figure out whether it works first".
Twitter & Facebook's Offer For Instagram
After the Series A funding round was closed, Kevin said, the company's technology that allows users to take pictures and post from smartphones caught on the market quickly, allowing Instagram to build a base of over 15 million users in two years.
Hence, Benchmark Capital valued Instagram at $25 million during the venture capital round at that time.
Instagram's fast-paced growth, in addition to institutional investors, attracted the attention of other prominent players in the market, including:
Kevin knew the co-founder of Twitter, Jack Dorsey, from his time as an intern at Odeo. As Kevin introduced Instagram to Dorsey, he immediately expressed a quick obsession with the app and his strong interest in its acquisition. Twitter formally offered $500 million in stock, but Kevin declined it.
Besides, the "News" tab and "Popular" features of Instagram already set it apart from other social media networks. This made Instagram get more attention from Facebook who took it seriously as its competitor.
Facebook's Acquisition
Facebook acquired Instagram at $1 billion in cash and stock on April 9, 2012. This was double the valuation Instagram had at that point.
The key provision of the deal was that Instagram would stay independently managed after its acquisition.
In a few observers' view, Facebook acquired Instagram because it was a challenger.
"I think Facebook panicked, so it decided to take out the competition before it had a chance to grow even bigger."
Milestones Set By Feature Updates
Once Instagram hit 100 million monthly active users in Feb 2013, it launched advanced features and set milestones in history. The features were:
Video sharing
Instagram launched a 15-second video-sharing feature with 13 added filters on June 13, 2013.
Kevin said the launch of videos on Instagram now puts an end to the year-long search of 'Instagram for video' and now makes Instagram – Instagram for video, quite literally.
While converting Instagram to a video-sharing application, Kevin said, "What we did to photos, we just did to video".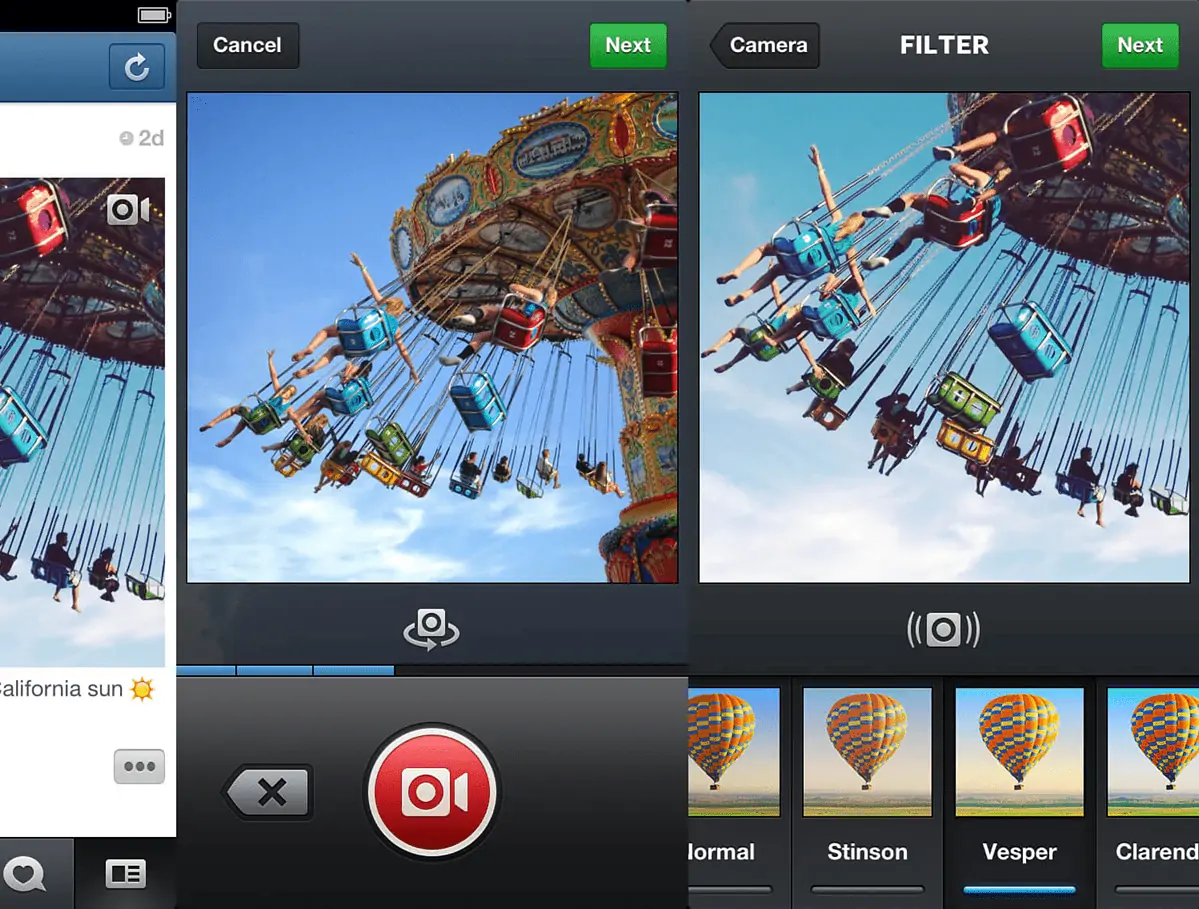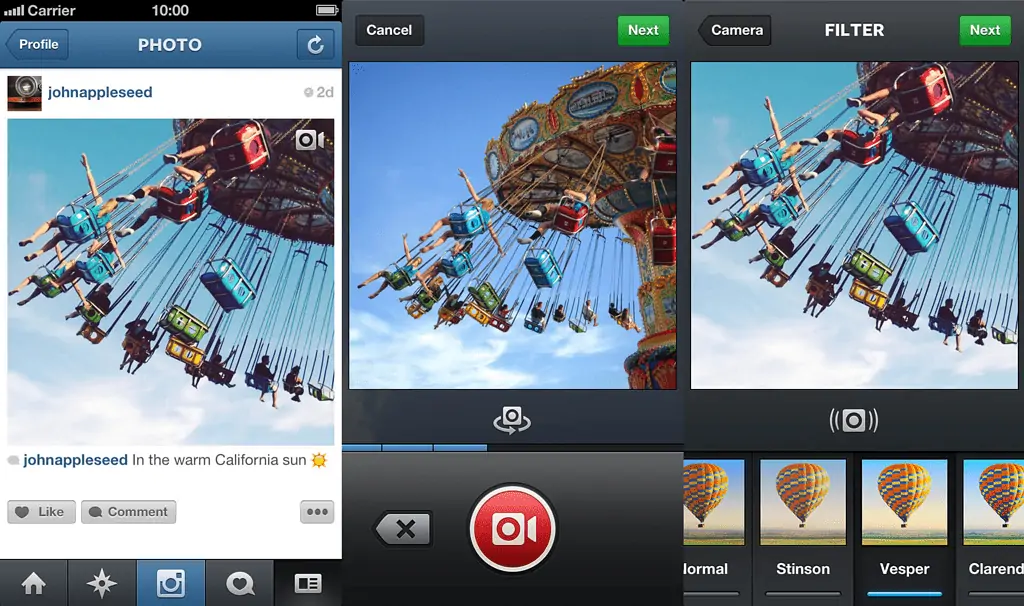 Embed Content
In July 2013, Instagram introduced Embed Content and made it easier to share posts using links.
It introduced a share button at the bottom right of the post. Clicking on that button enables one to copy the embedded code and paste it anywhere a person wants that content to appear.
Sponsored Post
Ms Emily White, who joined Instagram from the parent company Facebook, led the foundation for advertising, and it pictured Instagram as a money-making platform in Nov 2013.
It was a long-awaited step to launch itself in the advertising arena for Instagram, which had millions of users but did not make a cent.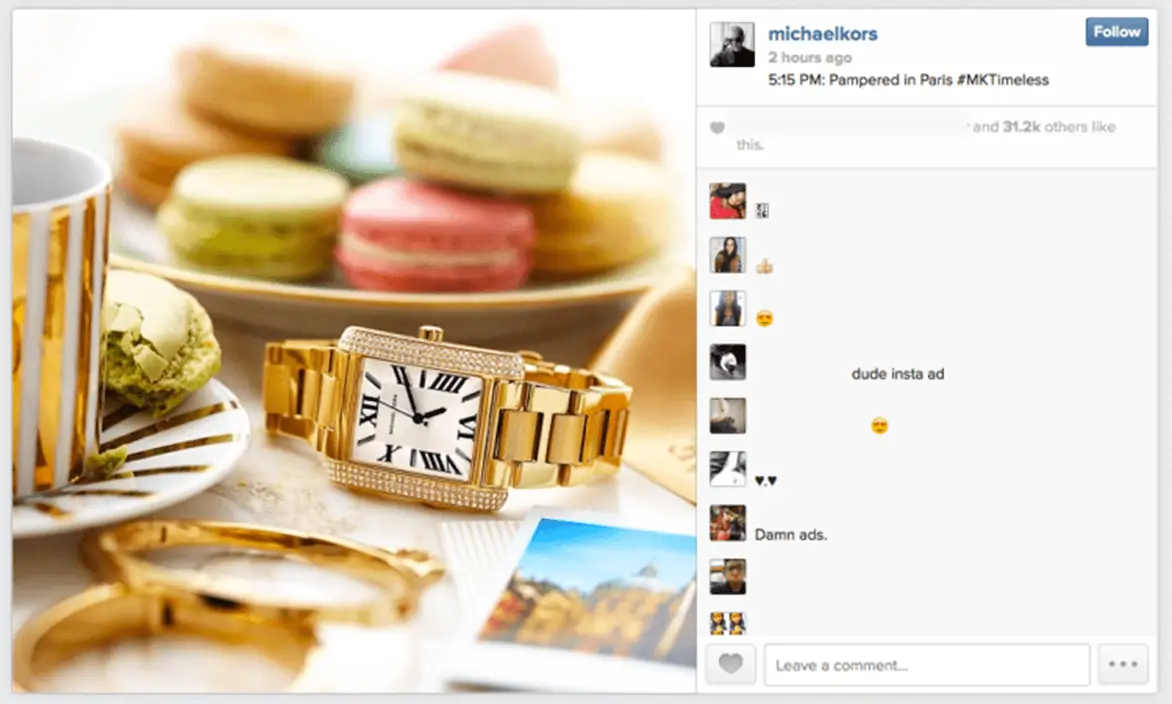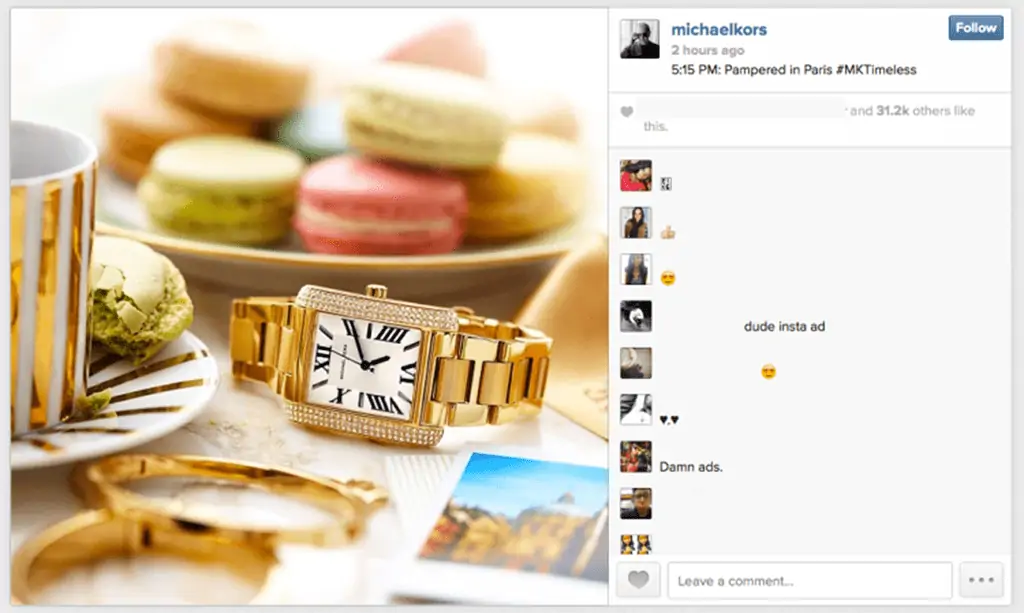 Direct Message
In December 2013, Instagram set another significant milestone. It introduced Direct messaging in the application, which allowed people to communicate in a private space apart from commenting and liking pictures.
Instagram introduced the Direct Message feature to compete against messaging services, including Snapchat.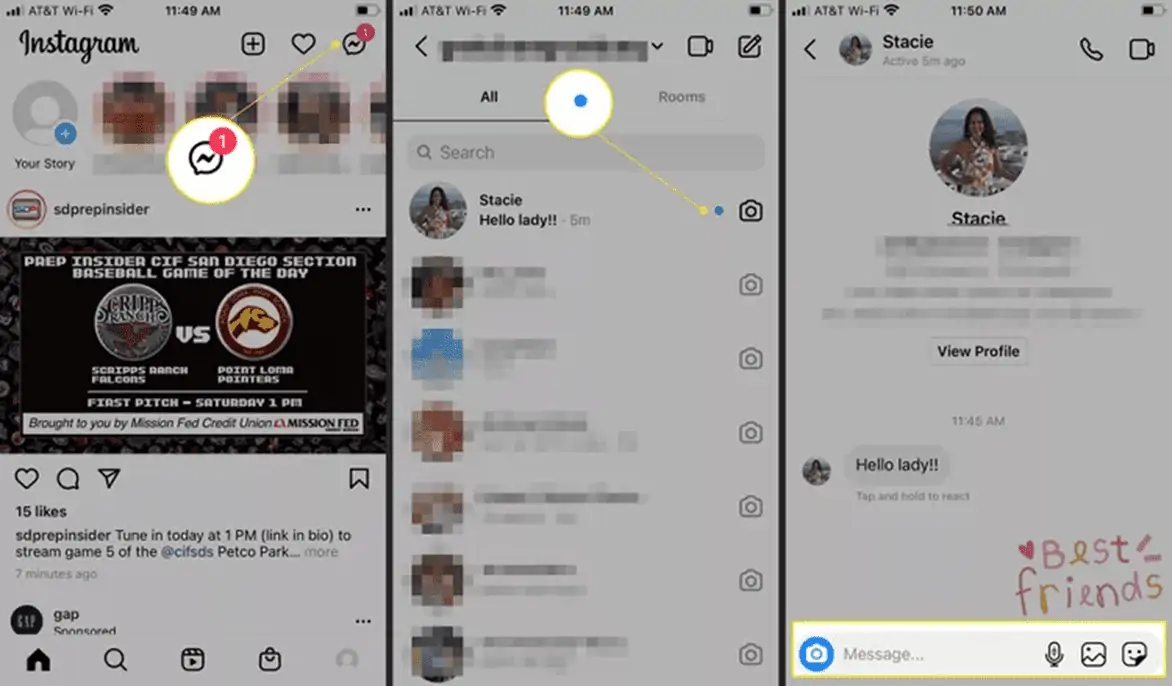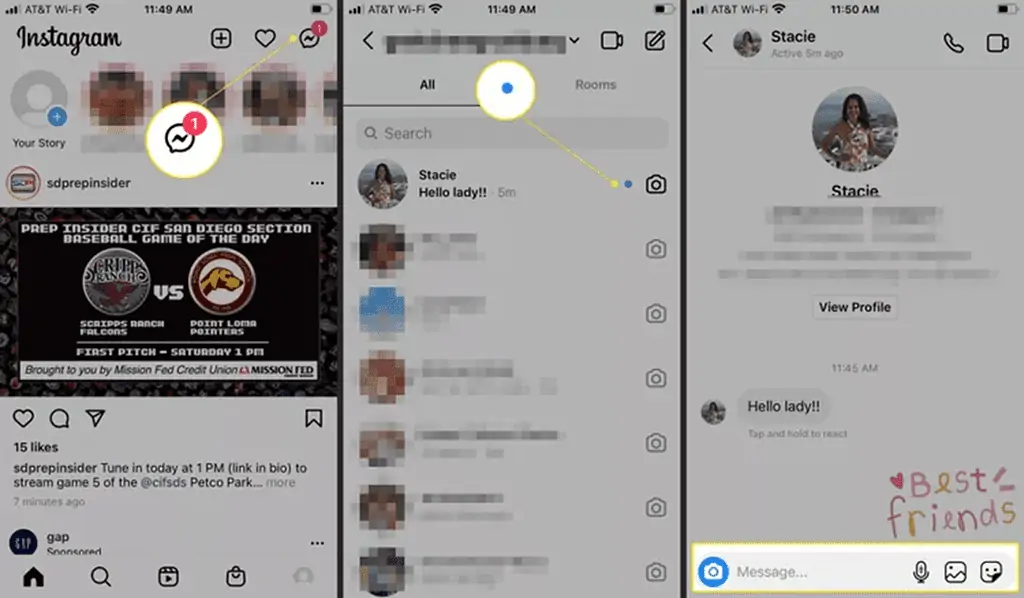 Ads And Other Features
Several features eventually came into play to support Instagram's business and revenue model. These were:
3rd Pivot – Instagram Stories & Acceptance of Snapchat Rivalry
On August 2, 2016, Instagram introduced stories, a Snapchat-like feature that allowed people to share daily highlights of their lives.
It was a big pivot in the history of Instagram because Kevin, the CEO of Instagram, openly agreed that they copied it from Snapchat – and that is a kind of acceptance of the rivalry of Snapchat.
Kevin added, despite their glamorous life as a CEO, his life is not interesting enough to add something new to the feed every day. Thus he created this feature where people could share their not-so-appropriate content every day.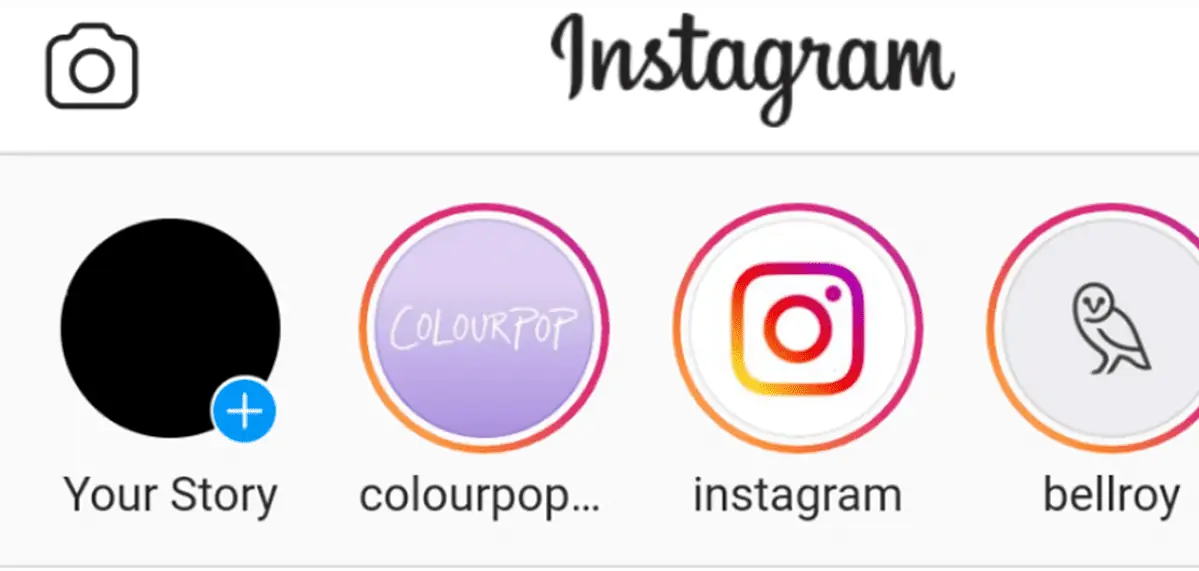 4th Pivot – Instagram's Desktop Client & Live Videos
For the first time, Instagram launched its desktop client for the Windows 10 platform on October 13, 2016, available for download at Windows Store.
Within a few days of Desktop Client, Instagram also launched Live Videos on November 21 2016, which allowed users to broadcast live for up to one hour on Instagram. The video broadcasted live is not saved but removed soon after the live session ends.
With this, on the same day, Instagram added a Snapchat-style new feature of disappearing photos and videos. Videos or pictures sent in DM using this method disappear after a specific time, creating a new, more secure way of sharing pictures or videos.
TikTok & Instagram
TikTok, launched in 2016, was an application focused solely on short-form videos that became a global phenomenon and saw astonishing growth in just a few years of its launch.
Unlike TikTok, Instagram was a fully established visual platform that allows picture-sharing, and various types of video sharing, including short-form and long-form videos through the IGTV feature.
Both these apps had in-app filters, sounds, effects, and multiple other editing features for photos and videos. They also had similar kinds of stories, live streaming videos, and influencer marketing, but there was still a difference between TikTok and Instagram, which were short-form videos.
To compete with TikTok's short-video sharing content format and maintain its position, Instagram introduced Reels.
Reels operated differently from the rest of the Instagram algorithm. They focused more on users' interests than their following.
This feature pivoted the business model into a more exploration model than the socialising model.
Instagram In The 2020s
For a good reason, Instagram is still a prominent player in social media platforms. As per stats, Instagram has 2 Billion monthly active users. Instagram ranks at the 4th position out of all social media, which means it never stopped growing and developing and continuously introduces new features. The new features launched in the 2020s look like this:
Instagram Shopping: As the pandemic created a challenge in online selling, Instagram, on May 19 2020, announced a new shopping experience to keep businesses going – Shops on Instagram. Instagram shops are storefronts that allow brands to build a brand story where people can explore and discover products – all on the Instagram Shop.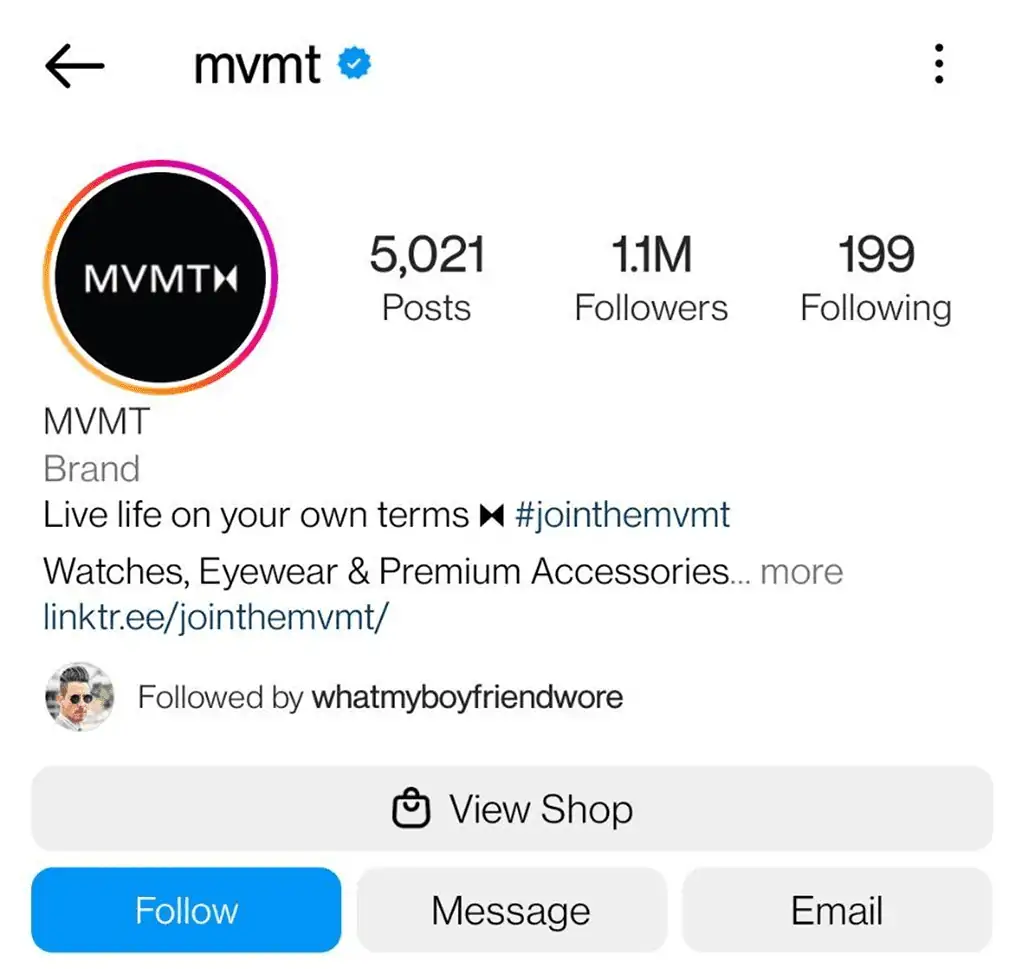 Schedule Posts – The feature allows users to create a post and schedule the post date using the advanced settings within the IG app.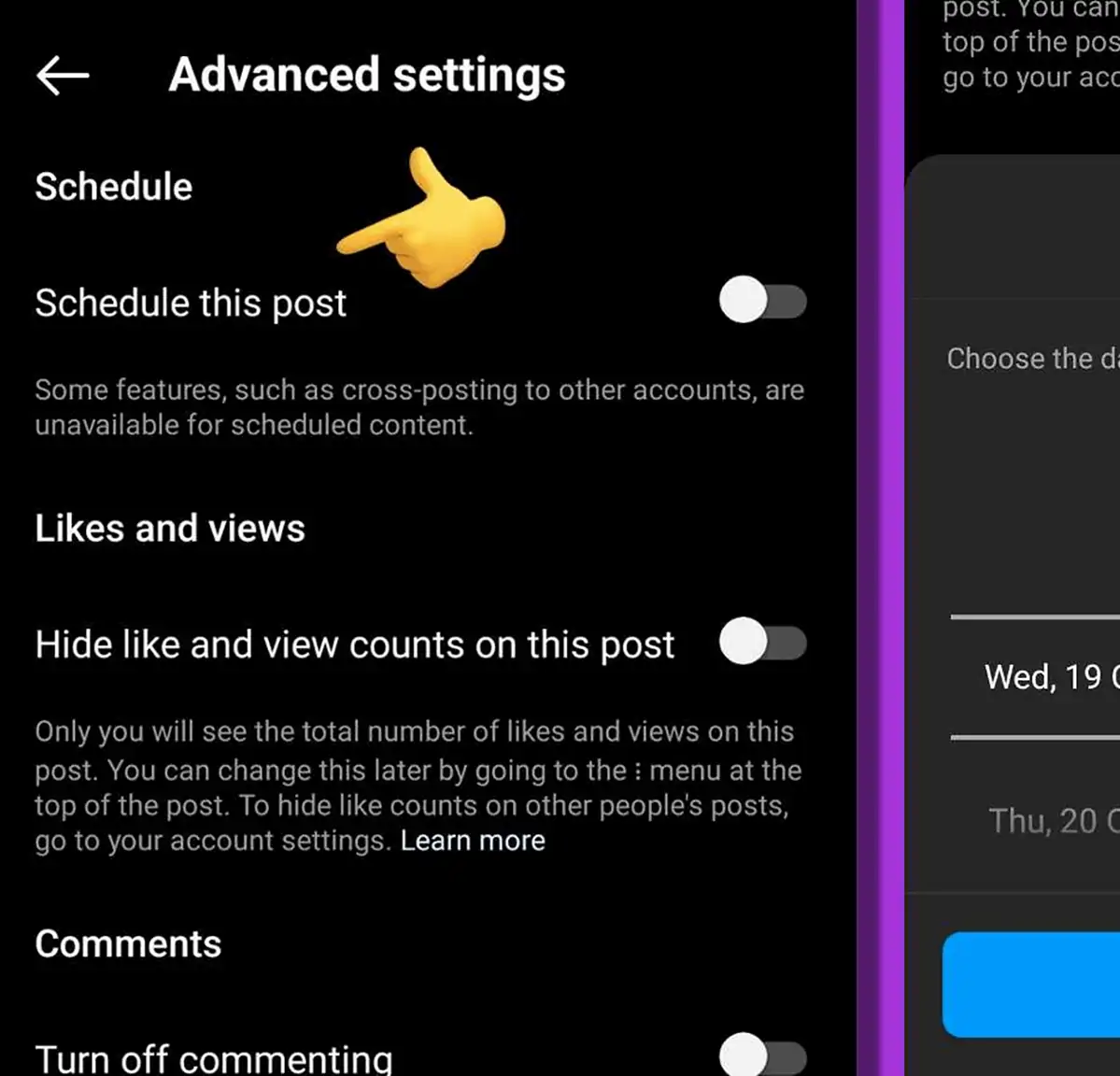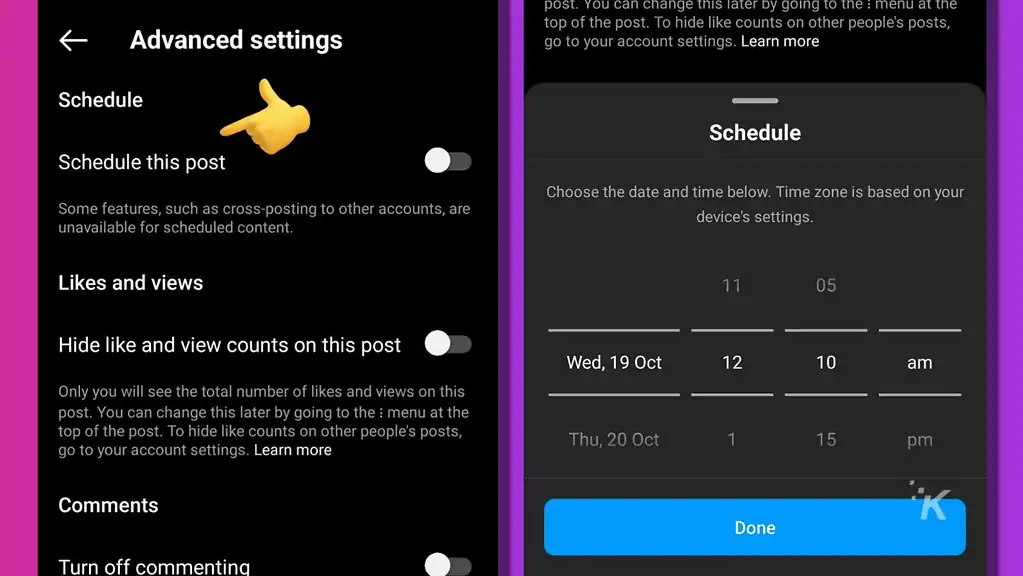 Browse Through Uninterrupted Posts – This feature allows users to browse posts from only those they follow or have marked as favourites – without suggested posts or sponsored posts. By clicking on the top left corner of Instagram, within the dropdown options, choose following or favourite and see posts – that's it.
Instagram Grid Pinning – The grid pinning feature allows users to pin three posts at the top of their profile.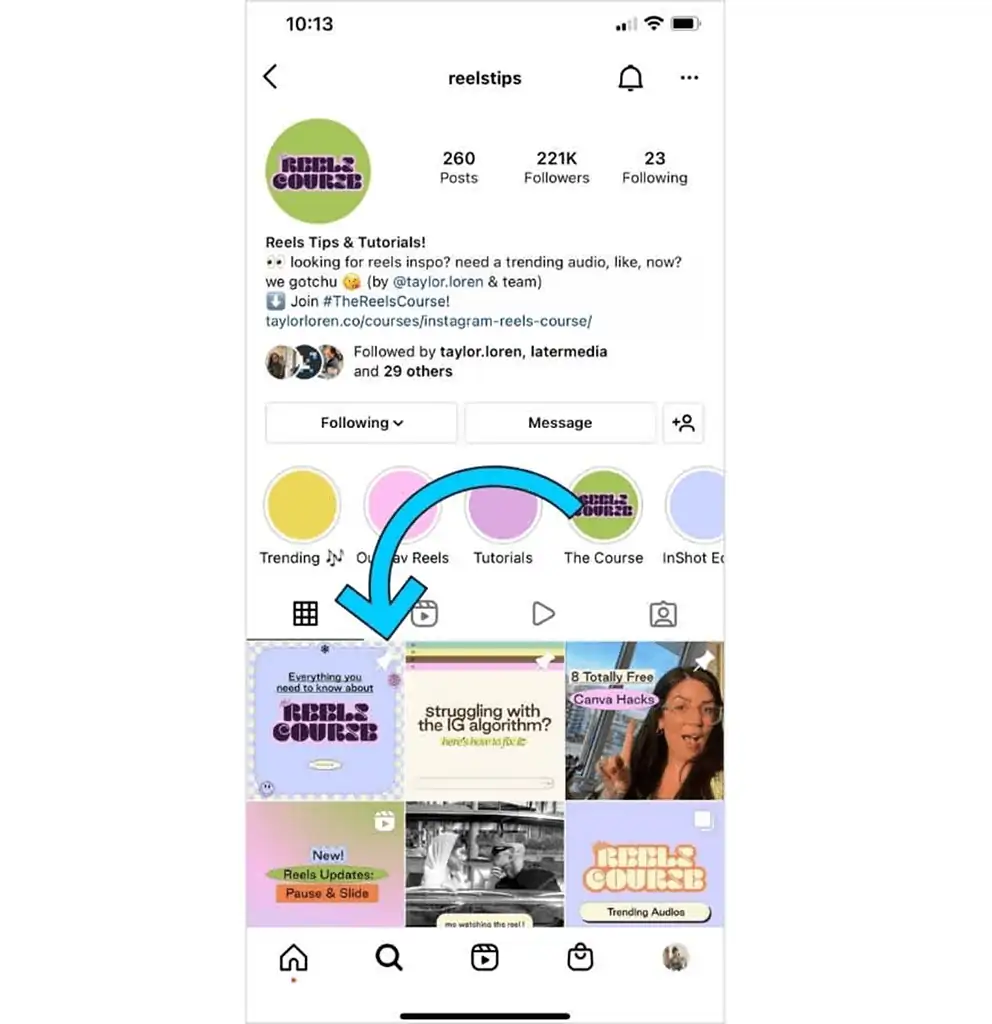 60-Second Instagram Stories (without cuts) – Instagram in September 2022 introduced 60-second video Instagram stories, which permit users to post a complete video that will not be in the segment anymore.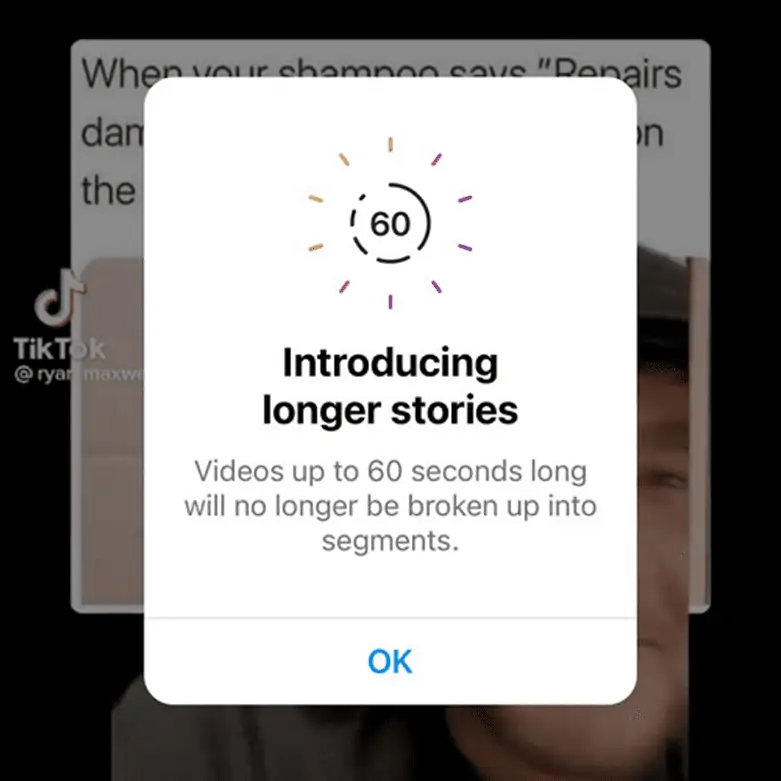 Instagram Posts Collabs – The Instagram post collabs enable two users to co-create a joint post or reel that shows up on two profiles:
In the profile that created the post.

In the profile that accepted the invitation to collaborate on the post.
Bottom-Line?
While user growth has been an ongoing affair for Instagram, even after Facebook's acquisitions, Instagram did not stop to improve itself. The app continued to stay ahead of the:
The trends
Applications that gave tough competition, and
User-changing demands
The company did all it could (and still advancing) to stay trend-savvy for users and markets alike.
Go On, Tell Us What You Think!
Did we miss something? Come on! Tell us what you think about our article on Instagram History in the comments section.
Ravpreet is an avid writer, prone to penning compelling content that hits the right chord. A startup enthusiast, Ravpreet has written content about startups for over three years and helped them succeed. You can also find her cooking, making singing videos, or walking on quiet streets in her free time.