It has been 17 years since the launch of the world's largest video-sharing platform – YouTube.
From an idea to create an online dating website where users can post videos of themselves to the undisputed king of online videos, YouTube has risen like a hurling storm with more than 2 billion monthly users active on the platform today.
The company has maintained its momentum since 2005 and now serves as a base for many brands and personalities.
However, the question is, where did the idea for YouTube stem from? How did it become the monopoly as it is today?
Here's a brief history of YouTube right from when it was just an idea to where it stands now with over 1.7 billion unique monthly visitors.
Who Founded YouTube?
YouTube was the idea of three bright youngsters – Chad Hurley, Steve Chen and Jawed Karim, who met each other and became friends while working for an American Banking service PayPal. The three friends came from very distinct backgrounds making them a perfect team for brewing something big. Hurley studied design at the Indiana University of Pennsylvania, and Chen and Karim studied computer science together at the University of Illinois at Urbana-Champaign.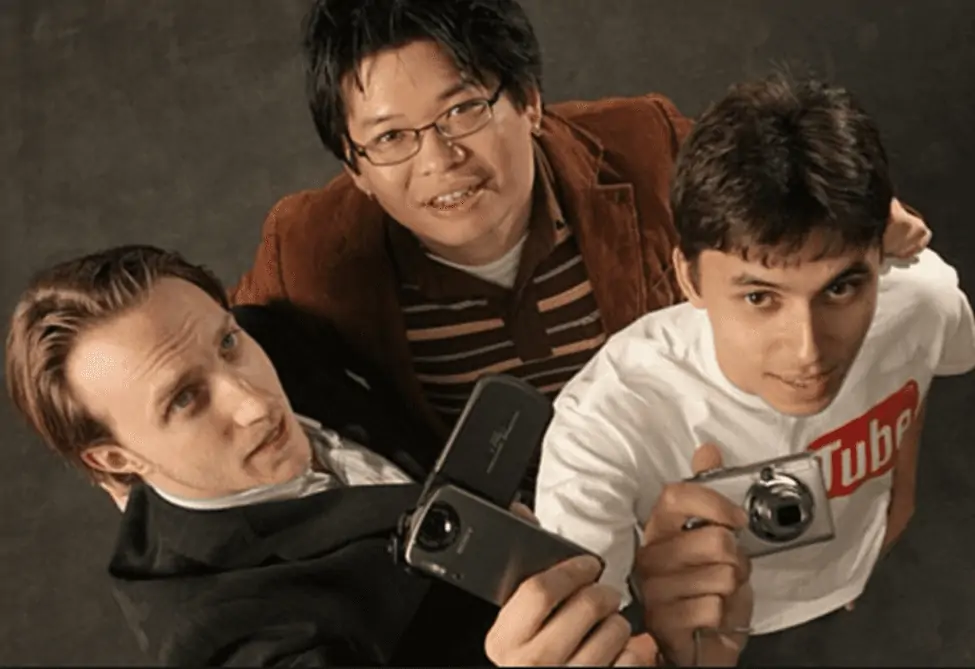 The same year they quit their jobs to pursue a belief that they could make a change in the world. This group of brilliant young minds started kicking around ideas for a business while sitting in their garage.
They decided to go with the obvious choice, which was to find new ways to introduce dating in the market and launched this video-oriented dating website on 14th February 2005.
Inception – The Original Idea
"We didn't even know how to describe our new product. To generate interest, we just said it was a new kind of dating site. We even had a slogan: " Tune in, Hook up."
These were Jawed Karim's words during his interview about the origins of YouTube.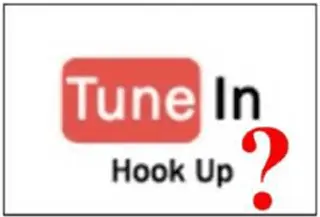 YouTube.com initially positioned itself as an online dating site Tune in, Hook Up. This online dating service allows users to upload their video clips and share them with others for free. The website helped the user decide whether or not they wanted to go on a date with this person. Others could talk about their partners.
The website was a fascinating way of introducing videos on the world wide web. However, it could have done better due to a lack of participation and perhaps because it was launched a decade too soon.
To save its grace and popularise the site, the founders even paid $20 to women on Craigslist, asking them to upload their video bios on the site. But nothing seemed to need to be fixed.
Pivot
The failed positioning created pressure on the founders as they had an excellent infrastructure to host videos, costing $100 a month, but nobody uploaded any video.
They were so desperate that they decided any videos were better than no videos. So, Karim started posting videos of aeroplane take-offs and landings.
Soon enough, all the pieces of the puzzle started falling into place. A massive buzz was circulating about the infamous wardrobe malfunction incident of Janet Jackson during the 2004 Superbowl Halftime show. The founders then realised that they could not find any videos of it online because no such platform existed for sharing videos.=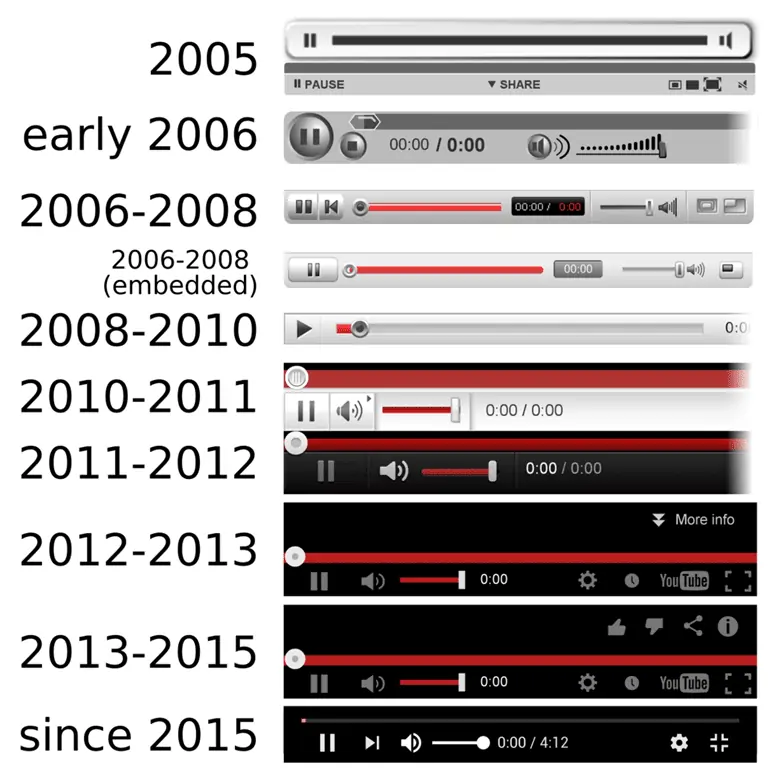 Jumping into the hour of curiosity, they pivoted the business model, and the first primary video-sharing website was born.
It now had a more straightforward interface making it easy for non-computer experts to publish, upload and stream videos through standard web browsers and modern internet speeds. The intention was to make the website accessible and user-friendly to all audiences, especially the ones who were just exposed to the internet in the early 2000s. It was now a free video-hosting platform where each video clip had its unique link.
YouTube was set out to be this massive internet phenomenon that would revolutionise the digital space.
The First YouTuber
The first YouTuber was one of its founders Jawed Karim. On 23rd April 2005, Karim posted the first ever video on YouTube titled – Me at the zoo, which has over 120 million views and 5 million likes. In the video, Karim was in front of two elephants at the San Diego Zoo, describing their long trunks. It was a normal 18-second video clip that paved the way for how people around the globe to consume media for generations.
According to Greg Jarboe (the president and cofounder of SEO-PR), 'Me at the Zoo' showed that YouTube was not just about capturing special moments on a video but was a message for YouTube users "to become broadcasters of tomorrow."
YouTube's Official Beta Launch
Soon after the re-launch, YouTube became publicly available in a 'beta' phase from May 2005. As of June, YouTube was posing as "Your Digital Video Repository" to its users.
In September of 2005, a user (Nikesoccer) posted a Nike promo video of the Brazilian footballer Ronaldinho showing off his ball juggling skills on YouTube (named "Ronaldinho touch of gold"). It was the first video on the platform to go viral and receive 1 million views.
During its initial stages, the site managed to garner 30,000 visitors daily.
The Minds That Wore The Creator's Hat
Being a video hosting industry pioneer, YouTube required a highly skilled founding team. While Hurley was great at UI/UX and web development, Chen handled the backend. Karim was new to the arena and assisted Chen in website designing while honing his programming skills.
As the website expanded, so did the workload. The team was in dire need of hiring new and skilled people to continue with the expansion of YouTube. The founders then decided to onboard as many skilled people as they knew from the PayPal team.
The initial days of YouTube started with a team of budding creators who wanted to make something big happen. On this journey, there was Yu Pan, a PayPal cofounder who later joined YouTube as the first employee. He described the initial days as a free exchange of ideas. The development of the website was looked after by Chen, hurley and Karim.
One of the most valuable members was Mike Solomon. He was a genius who took the responsibility of making the software framework. This helped YouTube to increase its scalability. Other notable minds were Brent Hurley, Cuong Do, Gideon Yu, Maryrose Dunton, Bradley Hepburn, Dwipal Desai, and many more. Each of them came together and helped make YouTube what it is today.
The First Funding Round
After its first 1 million hits, funds started rolling in for the website. Sequoia Captial, a venture firm, invested $11.5 million on YouTube and onboarded Roelof Botha ( a partner of the firm and ex-CFO of PayPal) to the board of directors. YouTube began operating as an angel-funded enterprise working from a makeshift office in a garage.
End Of Beta Phase
On 15th December 2005, YouTube finally pulled out from its beta phase and was officially launched to the public serving more than two million per day on the website. By March 2006, YouTube had more than 25 million videos uploaded and generated 20,000 uploads per day. This massive growth came with facing difficulties.
YouTube had to constantly keep up with technology and broaden its web connection to keep serving the expanding audience. The site was also facing copyright infringement issues and a lack of commercialisation in the space, ultimately opening up the possibility of outsourcing.
In June 2006, YouTube got into a marketing and advertising partnership with NBC by striking a deal to help promote the TV network's upcoming fall TV lineup on YouTube. This enabled traditional media to take a step forward into the new-age digital media and opened up multiple critical partnerships with content providers for YouTube.
By the end of July, it delivered an average of 100 million video views daily.
The Entry of Google
YouTube's presence in the online market was significant. The website averaged around 20 million visitors per month and had a great scope for commercialisation. The site was already under the radar of giants like Google and Yahoo. After 18 months of launch, YouTube was acquired by Google for $1.65 billion in stock on 9th October 2006, making it their second-largest acquisition during that time. The same day the deal went through, YouTube moved its headquarters to San Burno, California.
YouTube continued operating independently with its cofounders and 68 other employees working within Google.
A part of the agreement also meant that Google had to deal with many infringement lawsuits. Google got to terms with several entertainment companies to let copyrighted material circulate on the website. In November 2008, an agreement was signed with Metro-Goldwyn-Mayer inc that would allow full-length movies and shows to be broadcasted alongside ads.
The Growth Of YouTube
The main factor that gave YouTube an edge in its initial day was viral videos, some of which were – Charlie Bit My Finger, Evolution of Dance, Justin Bieber's 'Baby' etc.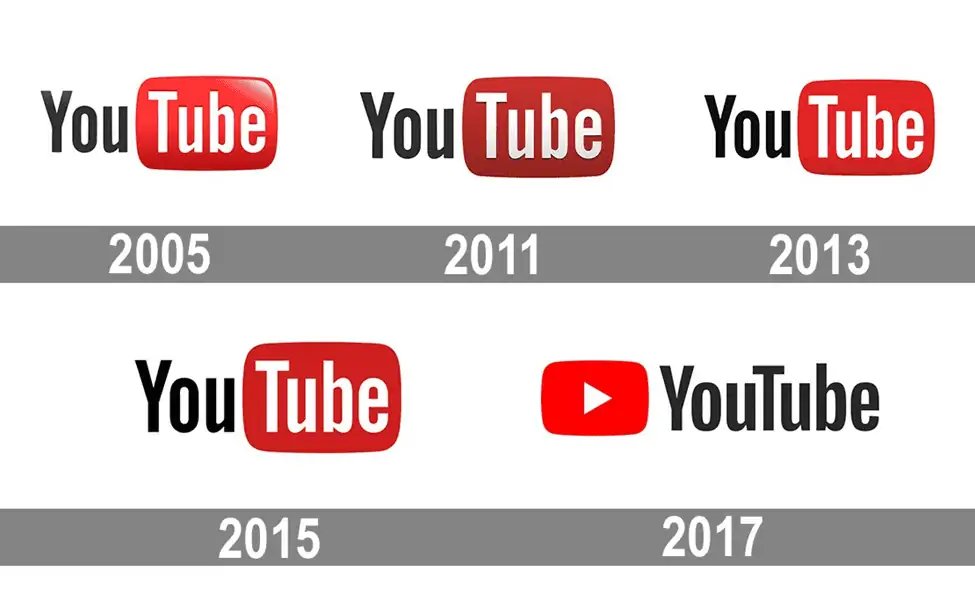 YouTube dominated the global media with a multi-billion dollar business and a platform that would benefit several media markets and YouTube personalities. The success of YouTube was overreaching; by 2018, YouTube was generating more than twice the revenue of any major TV network. A revenue analysis revealed that in 2010, Chad Hurley's profit was more than $395 million, while Steve Chen alone made a profit of $326 million,
The Start Of Monetisation
The targeted advertisement had just arrived in early 2006 in the form of participatory video ads designed to link specific promotions to specific channels. However, the idea to expand YouTube for advertising seemed less user-friendly to Chard Hurley who rejected the concept at the time. Despite the differences, YouTube started running in-video ads in August 2007, and preroll advertisement was also introduced a year later.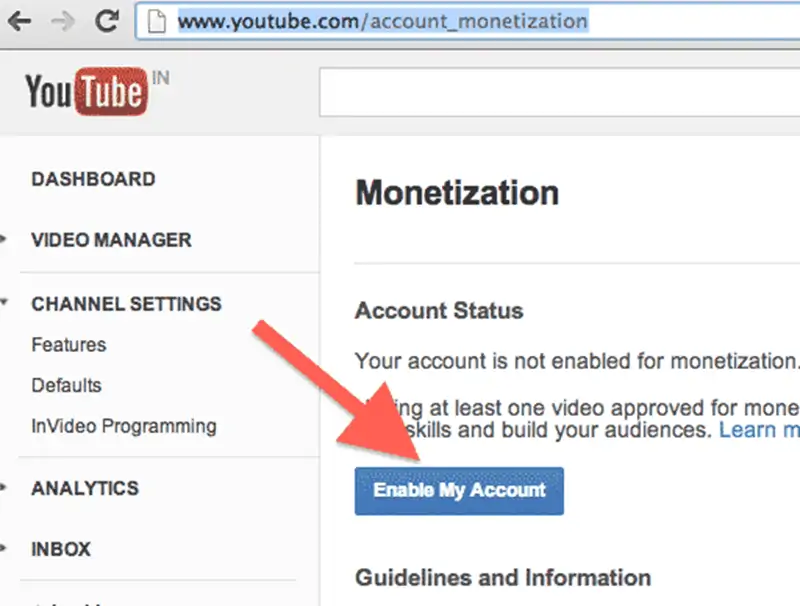 The website introduced various layout features such as ratings, comment counts, tags, bulletin boards, badges, etc. Each channel had its view metrics.
In March 2007, the platform announced the YouTube Awards allowing its audience to compete with the best user-generated videos of the year. Soon after, the website also introduced the YouTube partner program, which enabled channels that met specific metrics to monetise their channels. Within a year, talented creators already earned six-figure incomes through the platform.
YouTube has expanded over the years and tried to adapt to various audiences. For instance, YouTube Feather was introduced, which was a light weighted version of the website for limited internet speeds. Similarly, in 2009, YouTube XL was launched for front-end viewing and browsing on TV sets. In the same year, the platform revealed that it had surpassed 1 billion views a day, and by this point, more than 20 hours of videos were constantly being uploaded to the site.
2010-2018 Era Of New Feature
2010 saw some noticeable shifts in the trajectory of the website. By March, YouTube had begun streaming free content, including the Indian Premier League, the world's first free online sports broadcast. The same month YouTube also launched a simplified interface so that users can spend more time on the site. Felix Kjellberg aka PewDiePie, the largest subscribed YouTuber on the platform, also began his career this year.
YouTube reportedly served nearly double the prime-time audience of all three giant US TV networks during this time.
In September 2010, Hurley stepped down as the CEO of YouTube and Salar Kamanger took over his reign.
By the end of November 2011, YouTube ultimately merged with the Google interface, and users could now view videos from within the google environment.
The site also officially launched YouTube Live to allow the streaming of content. In October 2012, YouTube live-streamed the US presidential debate, partnering with ABC, becoming the go-to-pace for the elections. The YouTube Elections Hub was also launched to provide timely updates about the elections. The first-ever video to reach 1 billion views was released in December 2012.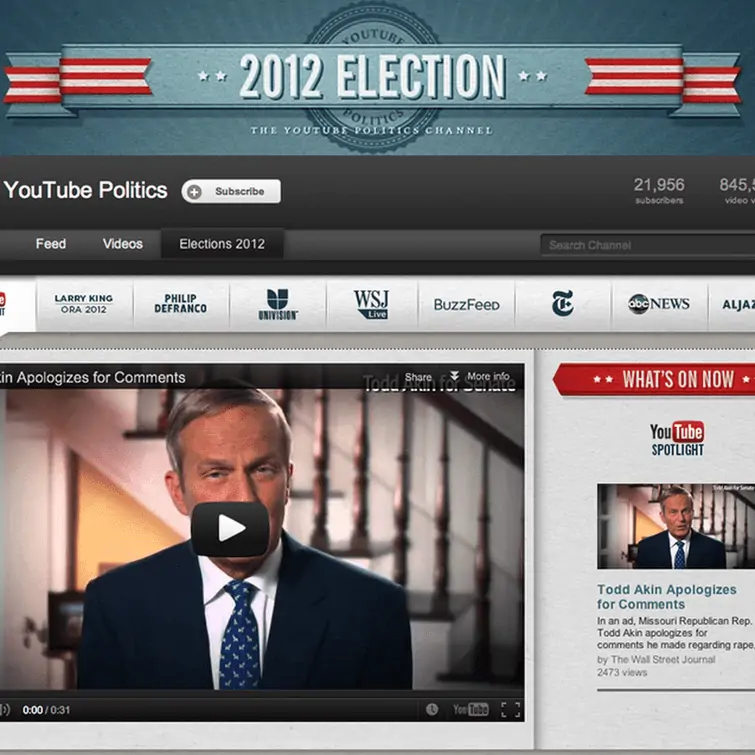 Further to help creators, the company opened YouTube Spaces studios in 2012 across Los Angeles, Tokyo, London, New York and Sao Paulo.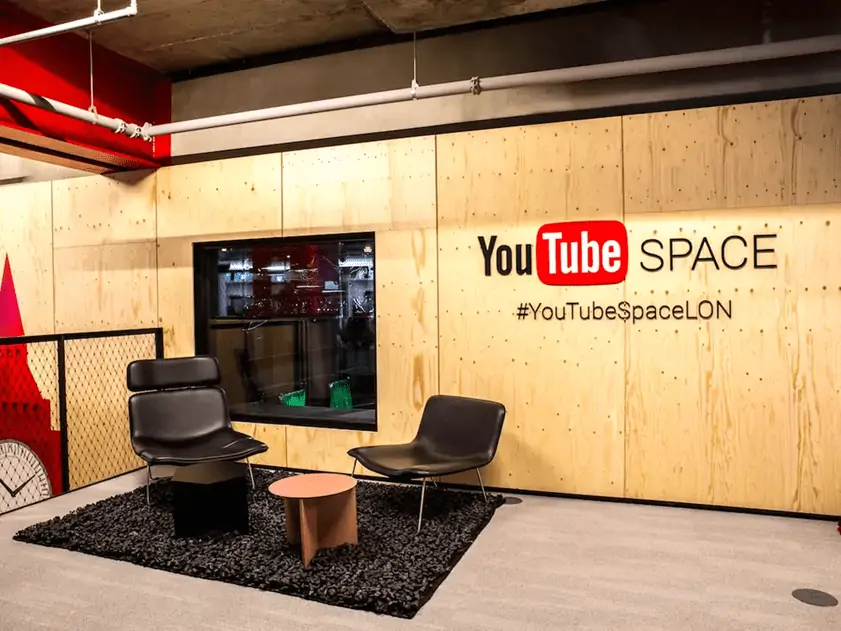 To cater to a different niche, YouTube launched a "family-friendly" version of the platform in 2015 called YouTube Kids, ensuring safety through parental controls and disabled search for children since they accounted for more than 8 million users per week.
In the same year, a major shift in the revenue model was introduced with the name YouTube Red. It was a subscription based model that allowed users to stream music and videos without ads while giving them access to some exclusive content. Three years later, this application was renamed YouTube Premium, and the music streaming services were separated under a different app called YouTube Music.
The Adpocalypse
In 2018, creators saw a massive slowdown in revenue due to the two significant algorithm changes that YouTube introduced on the site. These put strict restrictions on ad policies, so much so that creators termed it as an "Adpocalypse."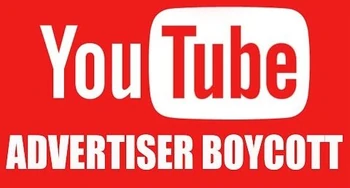 Shift To Quick Content
In November of 2018, YouTube launched its stories feature, much like Snapchat and YouTube Reels, also launched earlier that year but were only accessible through the mobile app.
After 14 years after the acquisition, Google broke out YouTube's ad revenue which accounted for up to $14 billion in 2019. This was 9% of the parent company Alphabet's total ad revenue.
On July 2021, they launched YouTube shorts, also known as vertical videos. These were 15-60 seconds videos featured on YouTube. As of 2022, YouTube Shorts receives 30 billion views daily.
What's Next For YouTube?
YouTube has evolved and grown over the years based on the constantly changing trends to become the most extensive catalogue for content. In the future, there is a much larger scope for YouTube and several areas it can tap into. Find out some of the most famous predictions for YouTube by 2025 –
Casual gaming platform – YouTube is already very popular among gamers who have surpassed watch hours over live streams. Soon enough, there is a high chance that they will be playing these games on the platform itself.
Customised search – The brilliant AI and the extensive database on the platform will make it very easy to launch customised content suggestions for users to increase their time spent on the site.
Sentiment Analysis – It is reported that with access to real-time data through recorded conversations, the users' youTube recommendations list will have the potential to influence people. Whether or not it is a matter of concern or relief will only depend upon public acceptance.
Today's fresh-faced creators will be tomorrow's giants in the media and entertainment industry with the help of YouTube.
Bottom Line?
The possibilities are endless for this video platform. Despite new rivals coming up every day, it is still challenging to take away YouTube's crown. YouTube continues to grow and create opportunities for people and companies ready to form successful networks on the platform. In addition to being the second largest search engine, YouTube's main strength lies in its format, i.e. videos, the core principle of the website that never weaved off its course. Considering that videos are being adopted as an integral part of marketing and content strategies, YouTube will keep providing its users with features and adaptions in the future.
Go On, Tell Us What You Think!
Did we miss something? Come on! Tell us what you think about our article on the history of YouTube in the comments section.
A startup consultant, digital marketer, traveller, and philomath. Aashish has worked with over 20 startups and successfully helped them ideate, raise money, and succeed. When not working, he can be found hiking, camping, and stargazing.