As our lives have become increasingly interactive, maintaining personal privacy has become more complicated.
After WhatsApp's updated privacy policy sparked outrage on the Internet, Signal has emerged as one of its top alternatives.
Many popular personalities are vetting it. Jack Dorsey, CEO of Twitter and Square, refers to Signal as a new way of thinking about essential services.
According to the BBC, Signal was downloaded 246,000 times in the week before WhatsApp's announcement and 8.8 million times the following week.
Let's compare these two messaging apps to see how they vary and talk about their business model in this Whatsapp vs Signal comparison.
What Is Signal?
Signal is a cross-platform encrypted, privacy-oriented messaging app that enables one-to-one texts, groups, stickers, images, file transfers, voice calls, and even video calls free of charge.
Considered a top alternative to WhatsApp, Signal was developed by The Signal Foundation and Signal Messenger LLC.
The IM platform is available as a mobile app on devices running Android and iOS. Other devices such as an iPad or a computer running macOS, Windows, or Linux can also be linked.
What Is WhatsApp?
WhatsApp is a free, multiplatform encrypted messaging app that allows users to make video and voice calls, send text messages, and more using the internet.
Used by over 2 billion people worldwide, the IM platform was founded by Brian Acton and Jan Koum in 2009 and acquired by Facebook in 2014 for $19 billion.
It works on devices running Android, iOS, KaiOS and can work on any browser in the presence of a linked mobile app.
WhatsApp Vs Signal
Though similar in features, WhatsApp and Signal occupy different positioning and even cater to different target audiences based on their operating modes, revenue models, and objectives.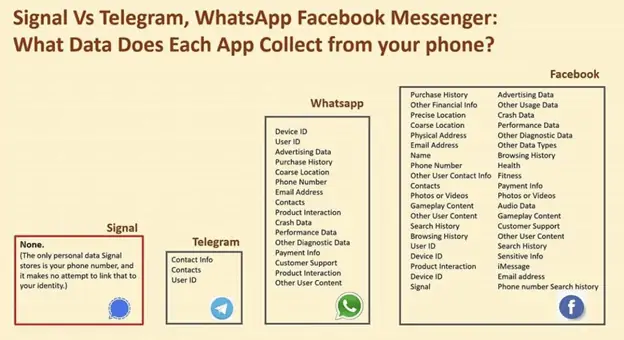 Who Are The Customers?
WhatsApp earned its customer using the first-mover advantage. Today, its customer base includes people in the age group of 18-44 who want to connect to their family, peers, and businesses. Unlike other IM applications, WhatsApp also considers businesses to be its important target market and has developed offerings like WhatsApp Business and WhatsApp Business API to serve small-and-medium businesses and large corporations.
Signal has become a popular alternative to WhatsApp targeted towards young users, and other users who demand data ownership. Moreover, since its a latecomer, it markets its offering extensively to Generation Z who is more privacy-centric and faces less resistance in switching to a new IM application. Similarly, other people who can make a digital transition and are open to new technology platforms use Signal. Signal is the latest gold standard for protesters, dissidents, and journalists because it holds very little details about its users.
Value To The Customers
The value proposition gives a reason to the customer to choose one product over the other. It is the benefit they receive from consuming or experiencing the offering.
WhatsApp's customers switched to Signal as it is a more secure messaging service. Signal's end-to-end encryption ensures data security. It neither collects customer data (not even phone numbers or names) nor shares it with any third party. Being a non-profit and open-source platform, the organisation assures its customers that they don't sell their personal information.
Some of its most distinctive features are:
Signal allows its users to set timers for messages. The messages will be removed from both the sender's and receiver's devices after a given time.
The app can be secured using the phone's pin, passcode, or biometric authentication. This PIN feature protects users' data as it doesn't permit another device from being attached to the account and stealing data without the user's permission.
Recently, the organisation added payments (via MobileCoin) to its platform, enabling users to transfer funds between each other.
On the other hand, WhatsApp provides value in the form of the network effect to the users. If everyone in your social circle is on WhatsApp, no amount of bells and whistles can make Signal more appealing.
The brand's other key value proposition includes its appealing features, user-friendly UI, convenience, and brand value.
It's a multi-purpose, real-time messaging app that allows users to create groups, send audio and share geographical locations.
It is completely free with little to no bug reports. Multimedia and file-sharing options are some of the factors leading to a gigantic consumer base.
It also provides end-to-end encryption. WhatsApp's "store and forward" mechanism along with its money transfer feature makes it undefeatable in the market.
WhatsApp is fully integrated with the Facebook suite of apps like Instagram and Facebook Messenger.
Unlike any other IM application, WhatsApp lets users contact businesses in real time.
Operating Model
An operating model explains how a business works in order to provide value to its customers. It depicts the measures a company takes to build and provide value to its customers.
Signal puts privacy in the spotlight. It ensures complete protection of data. Its key activities are almost similar yet different from WhatsApp.
Some of its distinctive key activities include:
Group invitation privacy: Unlike WhatsApp, where anyone with access to a user's phone number can add them to a group without their permission, invitees in Signal are first asked if they want to be added to the group.
View-once only media: It allows users to share their videos and photos that can only be viewed once by the recipient.
Screen Security: The app allows users to prevent anyone from taking screenshots of a conversation. Screen Security is a feature that prevents taking screenshots of chats. By going to the Settings section > Privacy > Screen Security, users can allow it.
WhatsApp mainly focuses on building a holistic platform that connects its users with their contacts as well as brands they do business with.
Some of its key activities include:
Instant Messaging: Following registration, Whatsapp allows users to initiate a conversation with people in their contact list who also use WhatsApp.
Voice and Video Call: WhatsApp provides effective voice (using VoIP or voice over Internet protocol) and video communication ( using the internet via cellular data or WiFi) through its network effect.
Live Location Sharing: Users can share their real-time location with their contacts
Backup facility: WhatsApp lets its users upload their conversations on the cloud, which prevents conversations from getting lost when users change their mobile phones.
Key Channels
Signal's main channel is its mobile app. Besides this, the application is also available on the desktop, but it doesn't act as a native application. Moreover, Signal can't be accessed using a web browser.
Whatsapp's main channel is its mobile app. However, the users can also access it using the desktop application and web browser that acts as an extension to the main mobile application.
Revenue Model
The revenue model explains the company's revenue-generating strategy. It involves value propositions, revenue-generating methods, revenue sources, and the target market for the product being offered.
How Does Whatsapp Make Money?
In recent years, the brand has implemented a few revenue strategies. WhatsApp makes money through WhatsApp for Business API. This was specially incorporated for businesses to communicate with their clients or consumers via notifications.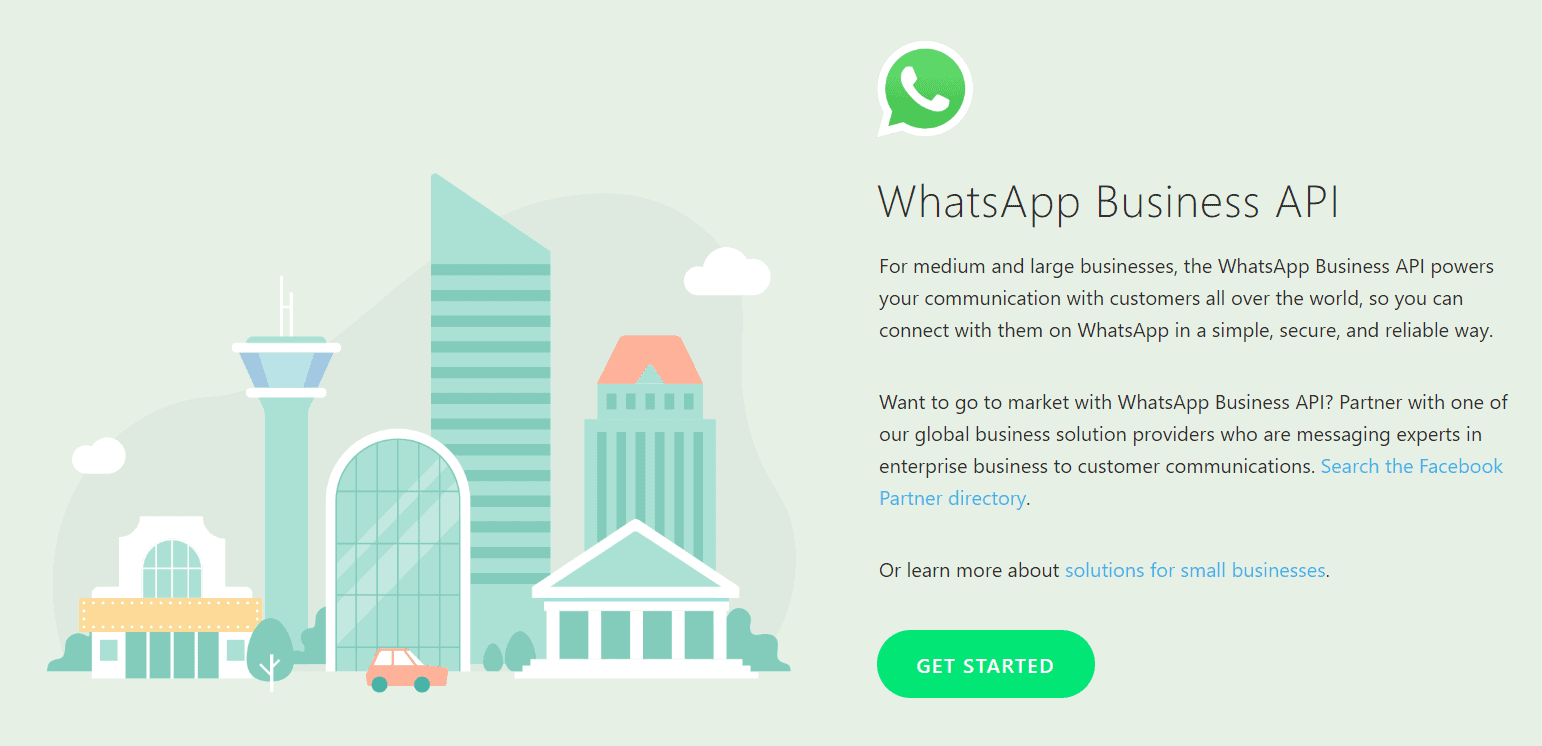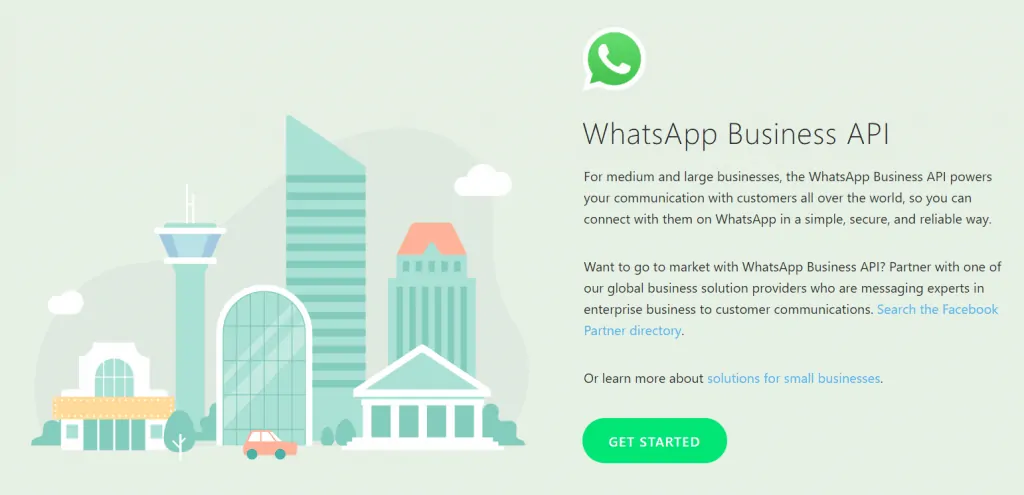 Facebook created this feature for large businesses such as eCommerce stores, airlines, and banks, that need to send frequent updates to a large client base.
How Does Signal Make Money?
Unlike WhatsApp, the owners of Signal aren't trying to make a profit. The company operates on the same donation-based revenue model as Wikipedia. They rely solely on contributions from their founders and donations from other individuals to pay for their servers. Even in their app, they request donations under the heading "Donation to Signal." The donors can donate either in dollars or cryptocurrency. It does not reveal the identity of its donors; hence most of its contributions are unknown to the public.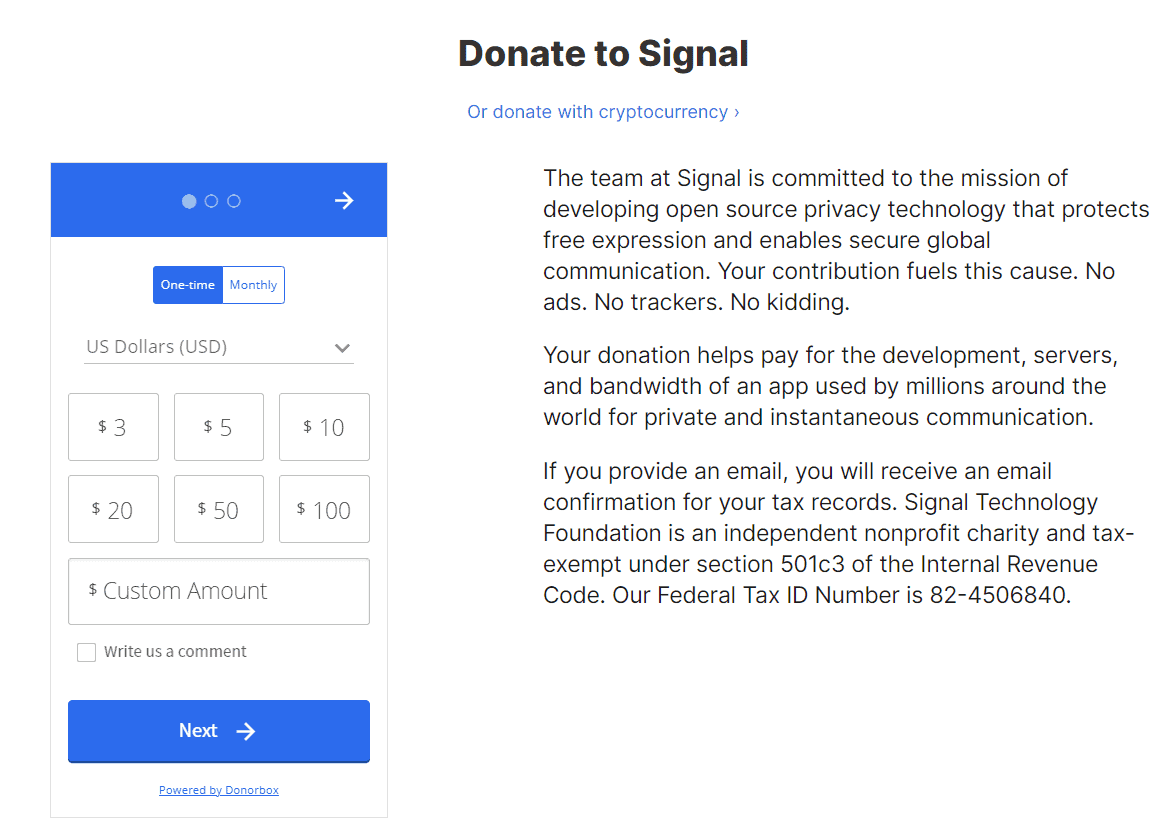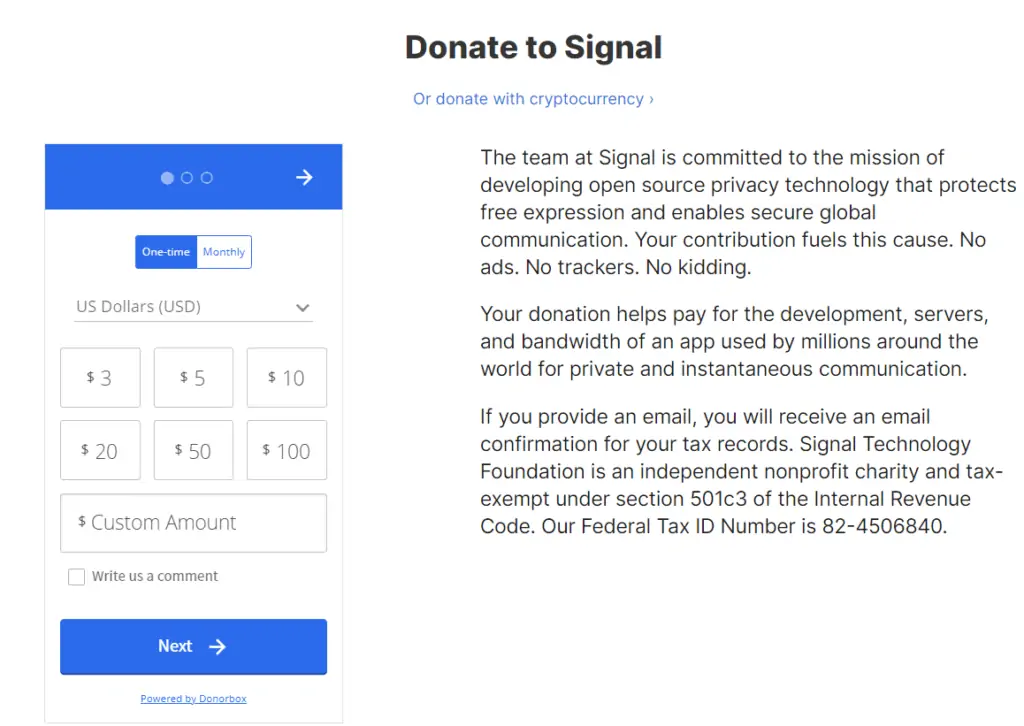 Future Plans
Signal will attract more privacy-conscious users in the future as a result of its progressive privacy-preserving goal. The organisation is currently developing a beta version with a few additional features to make it more user-friendly. They are working on a feature that will allow users to create accounts without even registering their phone numbers. Their long-term business plan is to scale up and sustain themselves.
WhatsApp has been seen developing several new features. WhatsApp is experimenting with Instagram Reels integration on the website. It is working on a multi-device support feature that allows users to log in to multiple devices simultaneously. This feature is still in progress. However, the main future goal of WhatsApp is to bring businesses closer to the users and help them personify their brand by communicating better with their customers.
Go On, Tell Us What You Think!
Did we miss something? Come on! Tell us what you think about our article on WhatsApp vs Signal in the comments section.
An avid reader and economics enthusiast who is always eager to learn. Prachi is an aspiring leader who believes in what she does. Besides reading , she is fond of baking , dancing and travelling.