February 2014, Facebook acquired Whatsapp for $19 billion and left everyone to wonder at what will it do with this application which doesn't support any third party advertisement. But little did people know about Facebook's intention to tap the ever increasing user-base of Whatsapp. With the Whatsapp's new terms, the story seems to be clear. Increasing from ~ 450 million users at the time of the acquisition, Whatsapp now serve to more than 1 billion users worldwide (as on February 2016) and all this user data is now shared with Facebook.
Every big company, whose revenue model works because of advertisements, will look for a treasure box full of millions (now billions) of user information stored in it. Hence, the $19 billion dollar acquisition.
Whatsapp's new terms
According to Whatsapp terms and privacy policy, Whatsapp will now share the account information of the users with the Facebook Family Companies. That is, more data for Facebook to carry out its user targeted operations.
What all will be shared?
The account information of the users, like-
Your verified phone number.
Status / display picture (which are not encrypted)
frequency of using Whatsapp.
Whatsapp messages, being encrypted, will not be shared with The Facebook Family Companies.
Will Whatsapp host Ads now?
Whatsapp, still, does not entertain any third party banner Ads. But it, now being a part of  we connect people and businesses family, has some future plans –
Businesses, in near future, can communicate to you using Whatsapp messenger.
According to Whatsapp, you might get your banking , flights, E-commerce order, and other service details, and marketing updates of businesses you follow/communicate to over Whatsapp. You'll get a chance to manage these communications, of course. (Just like you did to those candy crush updates. Sigh.)
(Read – Whatsapp Revenue Model)
What's in for Facebook?
Whatsapp, just like its parent company – Facebook, is a free user information collection factory, and Facebook really likes to use the data for its uniquely designed 'Targeted Advertising'. This concept of targeted advertising has been present since the inception of Facebook (see Facebook's investor pitch deck)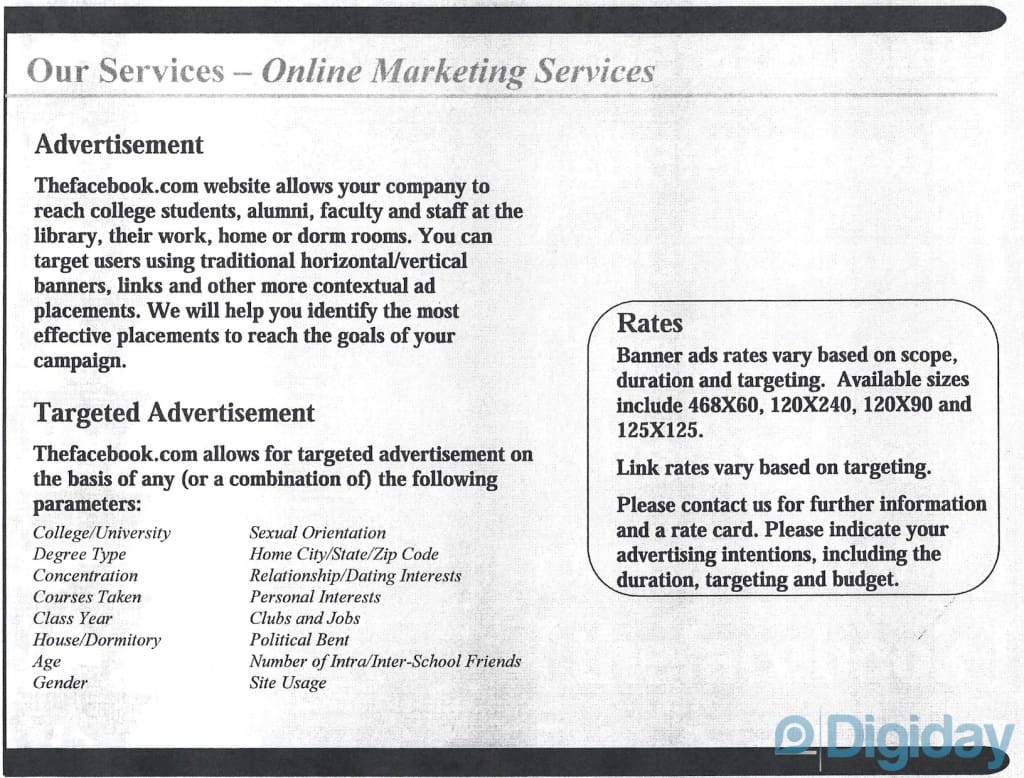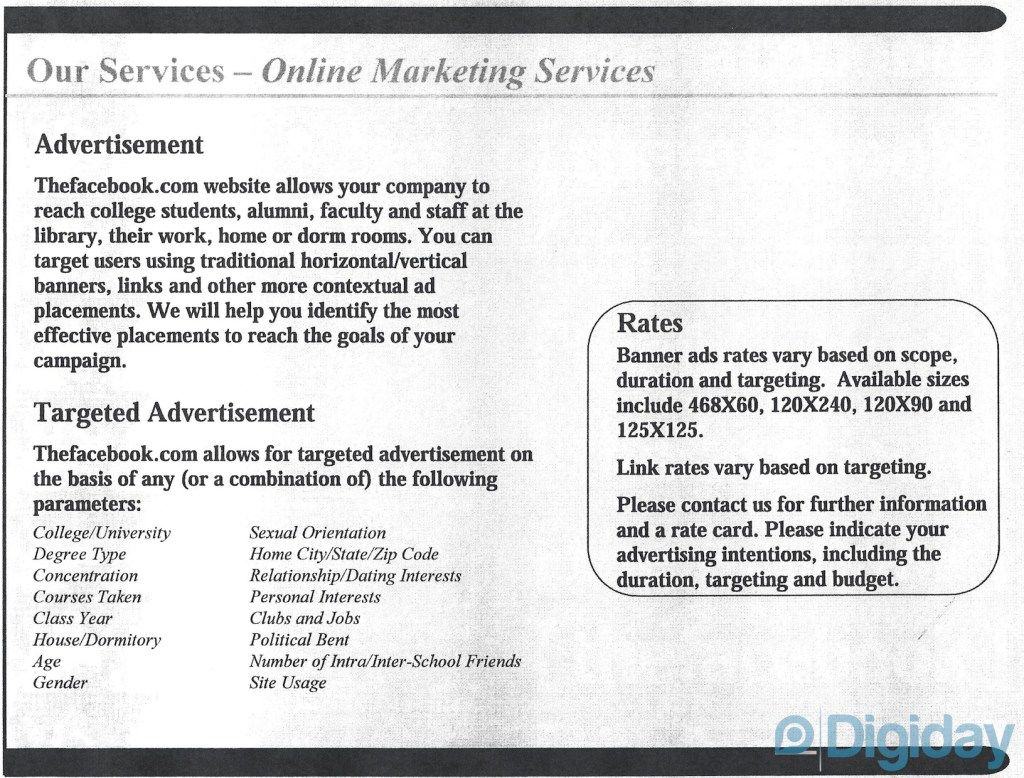 How Facebook will use Whatsapp's data?
More refined Facebook algorithm and ads! Facebook has an old habit of using your data, interests and Facebook using pattern (like time spent on a specific post, likes, comments and shares, etc.) to provide you with your current newsfeed, trending topics, chat listing, suggested friends, and Advertisements, etc.
Now that Facebook has your phone number and other non-encrypted details like status and display pictures, and Whatsapp usage, etc. you can now expect more refined newsfeed, friends and chat suggestions and advertisements, etc. on Facebook
WhatsFuture of this app?
(Opinionated content)
Whatsapp, along with many of its competitors, will face a new iceberg in future, Google Allo. Allo, along with all the existing features of Whatsapp, snapchat and other IM services, will also integrate –
Google search and machine learning functionalities. That is, you can now have a conversation with google in an IM app.
Google Now on tap. App will recognise the context and content of the chat (in real time) and will suggest appropriate response. For example, if you are planning to have a trip to Malaysia over a chat, google assistant will suggest you flights according to your preference. All this over an instant messaging application
This competition can be tough to beat. Hence, Whatsapp is playing smart by connecting with all the businesses you connect to (like banks, ecommerce, etc.), to make it difficult for you to switch over to any another application in future.
Go On, Tell Us What You Think!
Did we miss something?  Come on! Tell us what you think of this article in the comment section.
Save
Save